ActiveCampaign Review: Pricing, Features & More
The Most Popular Extension Builder for

Magento 2
With a big catalog of 224+ extensions for your online store
As a business owner or marketer, have you ever asked yourself this question?
How are some bloggers and affiliate marketers able to send regular emails to their subscribers, promote products/ services to thousands of people, while still enjoying so much free time away from their businesses?
Most of them don't even have freelancers or employees working for them.
So, how?
Well, the answer lies in three simple words, email marketing automation.
Email automation lets you create completely hands-off businesses that can take care of themselves while you are away enjoying your life.
Sounds amazing, huh?
Over the last few years, ActiveCampaign has gradually become one of the front runners in the email marketing and automation world.
Hence, in this in-depth review, we will take a closer look at its features, pricing plans, and how it can help you lift your email marketing strategy to the next level.
Let's get started!
Table of contents
What is ActiveCampaign?
Initiated in 2003, ActiveCampaign is a Chicago-based tech company with more than 130,000 active users and 750 employees worldwide. This SaaS-based marketing platform has helped small and medium-sized businesses automate an extensive range of marketing processes to grow their business.
Many people believe that ActiveCampaign is just an email service provider. Well, more than that, it attempts to offer a holistic approach to the whole email lead generation process through four fundamental functions:
Over the years, the platform has evolved from a simple email marketing provider to an all-in-one marketing. As a player in the E-commerce game, ActiveCampaign is undoubtedly something you should keenly assess in detail.
How does it fit your brand?
Is it worth a nice try?
And most importantly, what are its core features?
Let's find out in the next sections!
ActiveCampaign key features
Email segmentation
We presume that, as an online-based business, your site's target market might be pretty extensive, with varying demographics. And that might complicate the whole lead nurturing process. As it would not be advisable to send out emails with the same content to all your prospects, you would ultimately risk losing out on a substantial chunk.
To help you with this problem, ActiveCampaign comes with an in-depth email segmentation feature. It lets you break down and segment your entire list based on a wide array of categories, such as email opens, contact details, location, etc. There are also other advanced conditions like segmenting users according to the page they were referred from or even the opt-in box they used to sign up to your list.
This feature is handful if you are using content upgrades on your blog and want to offer a personalized experience to the subscriber you have acquired from different posts.
Once you've got a system in place to assign tags and create audience segments, you can launch completely separate campaigns and automation sequences for each one of them.
Marketing automation
Marketing automation is considered the primary unique selling point (USP) of ActiveCampaign.
Because businesses have varying marketing needs, ActiveCampaign realizes that it is impossible to provide an ideal one-size-fits-all automation approach. Instead, the platform provides an automation builder to help you customize your enter automation process in line with your particular goals and objectives.
"It must be complicated," you might think. Well, no, don't worry! The entire process is actually as easy as clicking, dragging, and dropping different automation rules until you have your final workflow.
You can access the automation section right from your account's main dashboard. From here, you're able to either choose to use popular predefined sequences that match your goals or create your own custom automation sequences.
ActiveCampaign also allows you to create condition-based sequences that follow set conditions using a simple drag and drop automation map tool. For instance, you can create a sequence that is triggered 1 day after a subscriber doesn't open your email campaign.
The automation map makes it easy to visualize the complete user journey and enables you to keep adding various conditions and triggers to personalize your email marketing campaigns. You can end up creating long and complicated sequences that follow dozens of different conditions.
Social and behavioral data in CRM
Personalization is indeed the foundation for customer relationship management. That's why up to 96% of marketers are convinced that it is quite effective in developing relationships with their leads.
However, personalization and subsequent targeting rely mainly on personal information, which is rarely submitted comprehensively by customers.
Thankfully, ActiveCampaign will handle the hard work for you. Through its CRM, you'll get multiple insights into the social and behavioral data of your leads, such as:
Age and interests
Location
Social feeds
Previous interactions and site activity
This then comes in handy when you need to refine your complicated automation workflow.
Live chat conversations and messaging
Live Chat Conversations is another cool feature of ActiveCampaign that lets you engage your website visitors and turn them into subscribers and customers. Nevertheless, this feature is not available to users in the Lite and Plus plans, which is a bit of a letdown.
Here's how it works.
When somebody visits your site, they can get in touch with you via Live Chat. You can engage with them, ask them what they are looking for, and eventually ask them to share their email address with you so that you can send more detailed information.
The moment they share their email on chat, ActiveCampaign creates their user profile, adds them to your own email list, and activates any automation sequences that you've created for such visitors. You can also send SMS messages and push notifications to such users.
To enable chat conversations, you just need to add a short snippet of code to your site. The chat window will appear at the bottom of your webpage a few minutes once you add the code. You can actually customize and brand the chat window to match your site's design from your dashboard's chat configuration area.
This awesome feature not only helps you actively build your email list but also send personalized content to your webpage visitors to ensure maximum engagement.
ActiveCampaign ease of use
The initial signup process of ActiveCampaign is straightforward, which requires little more than basic contact info (business name, email address, name) and several questions designed to funnel you into the appropriate level of service. Then, you are dropped into the UI.
At first glance, ActiveCampaign seems to put an overwhelming amount of information on the screen. There are eight options in total on the top menu. Within each of these options, you'll find subcategories with even more choices. This is an indicator of how comprehensively designed ActiveCampaign is, but it can feel like a bit much.
Fortunately, its dashboard is customizable. Each of the windows on your main dashboard can be dragged to a different position on the screen or closed altogether. When you click on these windows, you'll be taken to a page with the full feature.
Before sending a campaign, you'll need to make a list. This involves filling in a pop-up window, which asks you to name the list itself, the list URL, as well as a reminder to your contacts about why they are on the list.
The platform offers a wealth of list creation options, ranging from simply copy and paste, importing a CSV file to importing a contact list from one of 94 sources (including popular ones, such as Salesforce and Google). You can even export your contact list from ActiveCampaign as a CSV file.
One uncommon feature that the platform offers is Lead Scoring. This feature helps sales teams precisely target contacts by setting their "rules" and then assigning a cumulative point value to contacts that meet the criteria. These rules can be geographic areas, rate of response, etc. It'll then give you an idea of who is being effectively reached and who is being neglected.
ActiveCampaign security features
ActiveCampaign offers top-notch security methods. The company has established systems and security measures that keep your data and your customers' information safe.
ActiveCampaign is GDPR-compliant, and for users on the Enterprise pricing plan, it is also HIPAA-compliant. ActiveCampaign incorporates data security into its development process, while constantly using in-house tools to scan code and infrastructure. The company also has an in-house "Red Team'' that works as white hat hackers to test the software's security.
Its information storage methods also keep your data secure. It employs data redundancy, so you can always have backups of your data, and it protects data access through password control, multi-factor authentication, and keys. It also protects your data through single-tenancy classification, which means that every user's info is stored separately and that each user is secured by application firewalling and vulnerability scanning.
Lastly, all ActiveCampaign emails are sent using TLS (Transport Layer Security) encryption, which keeps emails secure and indicates to your customers that the email is safe to open.
ActiveCampaign integrations & add-ons
ActiveCampaign stands out in this section, as it allows users to choose from an extensive list of more than 350 integrations and add-ons. These integrations are essential for the best email marketing platforms since they can easily transfer customer data from your online store to your email marketing system, as well as from your ActiveCampaign account to your accounting system.
Some of the common integrations include:
E-commerce:
Magento
Shopify
WooCommerce
BigCommerce
PrestaShop
Payment Processing:
Accounting:
Zoho Invoices
QuickBooks Online
Xero
ActiveCampaign also works well with Zapier, a connection service that opens up a world of hundreds of extra integrations. Plus, it has a RESTful API, which you can use to build custom connections to third-party software.
ActiveCampaign pricing plans
ActiveCampaign's pricing plans are based on the size of your audience, meaning you'll get charged according to the size of your contact list. The more advanced tiers will give you access to more advanced features and support, while the lower level plans are, of course, more affordable.
Users with large contact lists need to establish a custom pricing model with ActiveCampaign. The threshold at which you need to request custom pricing will depend heavily on the service level that you've signed up for. Surprisingly, on the higher levels (such as the Enterprise Plan), it requires you to negotiate custom pricing at 25,000 contacts, while on lower level plans, you don't need to negotiate custom pricing until you reach 50,000 contacts.
Below are ActiveCampaign's four pricing plans:
ActiveCampaign Lite Plan: starts at $9/ month
Supports up to 3 users
Newsletters
Email marketing
Unlimited sending
Marketing automation
Chat and email support
ActiveCampaign Plus Plan: starts at $49/ month, including everything in the Lite Plan, plus:
Supports up to 25 users
Custom branding and domain
Custom user permissions
SMS marketing
Deep data integrations
Contact and lead scoring
CRM with sales automation
ActiveCampaign Professional Plan: starts at $129/ month, including everything in the Plus Plan, plus:
Supports up to 50 users
Site messaging
Attribution
One-on-one training
ActiveCampaign Enterprise Plan: starts at $229/ month, including everything in the Professional Plan, plus:
Supports unlimited users
Free social data
Free design services
In-depth onboarding
Custom mail server domain
Dedicated account representative
Uptime SLA
Phone support
Keep in mind that these prices are based on annual subscriptions; the monthly plan costs significantly more. Our advice is to begin with the month-to-month plan. Once you feel that ActiveCampaign is the right software for your business, commit to the year-long subscription to take advantage of its discounted rates.
It's also worth noting that you can give the software a test run through a 14-day free trial period. And the best thing about this is that you can proceed without submitting credit card information.
ActiveCampaign customer support
Like many other cloud-based software solutions, ActiveCampaign gives access to different levels of support based on your payment plan.
All users below the Enterprise level can contact ActiveCampaign through live chat and email. Only Enterprise-level customers have access to phone support and a dedicated account rep. Besides, the Professional Plan includes three one-on-one training sessions per month, so that is a huge benefit.
In addition, ActiveCampaign provides various self-help resources, which you can use to find answers to your questions. Below is a quick list of ActiveCampaign's support resources.
Knowledgebase. Numerous support articles with different topics
Learning resources. Access videos, guides, podcasts, and webinars to learn more about the platform and email marketing.
Community forum. Discussions about the software and get practical help from fellow users.
Blog. Marketing topics and product news
Developer portal. Resources for developers, such as API documentation, Sandbox accounts, SDKs, and more.
Directed training. One-on-one training in the form of 30-minute sessions
Certified consultants. You can hire a third-party ActiveCampaign consultant to boost your click-through rates.
Pros and cons of using ActiveCampaign
Pros:
Easy to use
Affordable and feature-rich plans
Customizable dashboard with step-by-step guidelines
Powerful automation features
Numerous integrations and add-ons
Free migrations
Robust security features
Various customer support channels
Cons:
Steep learning curve for beginners
Quite crowded and difficult-to-navigate reports
Limited built-in templates when compared to other systems
Impossible to build landing pages
Who is ActiveCampaign for?
One thing is for sure - ActiveCampaign is not free of quirks, but it is still a great addition to the marketing ecosystem. In short, ActiveCampaign might be a practical choice to your marketing arsenal if you fit the following:
Your deliverability rate is badly impacted by a low reputation or engagement, and you desire to boost it. ActiveCampaign is one of the highest-ranking tools in terms of deliverability, and it can ensure a higher rate if yours isn't up to par right now.

You'd like to take advantage of email marketing automation and workflows to send emails to your customers/ subscribers at the perfect time for your business.

If your conversion rates are not great enough - email marketing can help your users engage with you through robust automation and effective lead-capturing forms.

If you feel that your sales and marketing processes are not aligned properly, you can utilize its CRM solution to set up a more effective and streamlined process. It will take care of your sales from being mere leads to confirmed sales.
Alternatives to ActiveCampaign
It's undeniable that ActiveCampaign is one of the email marketing services that "got it" when it comes to marrying user-friendliness with powerful automation. But times have changed a lot. There is a veritable buffet of email marketing tools out there, many with similar (or even better) features and layout.
So, to help you choose an alternative, we've picked the top 3 software right below.
ActiveCampaign vs. AVADA Email
The other "blue" email marketing automation platform has been gradually sapping customers from services like ActiveCampaign. AVADA Email offers a lot of best-in-class features, but it does for a better price that scales well. Not sure how they do it, but it's ultimately the truth. They have been one of the top new names in the email marketing automation space.
So, why should you choose AVADA Email?
Easy to get started, even when you have little or no technical skills
It automatically sends emails to remind customers to recover their carts
It offers ready-to-use and beautiful email templates
You can send your messages to the right people with its advanced segmentation features
You can collect leads easily with its Exit-Intent pop-ups or Spin to Win
It's simple to keep track of your email performance via comprehensive reports
Its support team is friendly, knowledgeable, and professional
It's much cheaper than ActiveCampaign
One more amazing thing about AVADA Email is that it offers a totally free plan, giving you more chances to experience before you truly commit to it. If you desire more advanced features, you can opt for its Pro Plan, which starts at only $9/ month.
ActiveCampaign vs. ConvertKit
Tailor-made for content site operators and bloggers, ConvertKit comes with clean and powerful automation builders and automation tools. It all comes at a bit of premium prices, but can be worth it if you fit their target demographic.
Why should you choose ConvertKit?
Easy to use and intuitive workflows, even for non-techies
Blog-centric email templates
Clean marketing interface
Exit-intent and advanced email opt-in functionality
ActiveCampaign vs. GetResponse
Perhaps GetResponse is the most similar in feel to ActiveCampaign, which offers full-scale automation and autoresponder logic at a more affordable price (depending on specific tier).
Why should you choose GetResponse?
Outstanding webinar automation sequences and landing pages
Fully functional mobile app
Industry-leading email deliverability rates
One of the original lead-nurturing marketing automation tools
Real-time sales alerts
The bottom line
As you could probably see throughout this review, we are quite impressed by the power-packed features and the flexibility that ActiveCampaign offers.
Its core email marketing automation features and drag & drop mapping tool enables marketers to turn their dream into reality with just a few clicks. The fact that the platform can be used to set up entirely automated businesses is also an enormous credit to its founders and the team behind it.
Of course, it still isn't perfect and has several areas where it can improve, but looking at its progress so far, there's no reason to believe they won't.
So, that's this for ActiveCampaign Review. If you have any questions, please contact us. We want to hear more from you!
Haley is a content creator at Mageplaza. When not working, she spends time on travel adventures, books, and food tasting. As growing up, she wants to read, learn, and experience more things to adapt herself to this ever-changing world.
Website Support
& Maintenance Services
Make sure your store is not only in good shape but also thriving with a professional team yet at an affordable price.
Get Started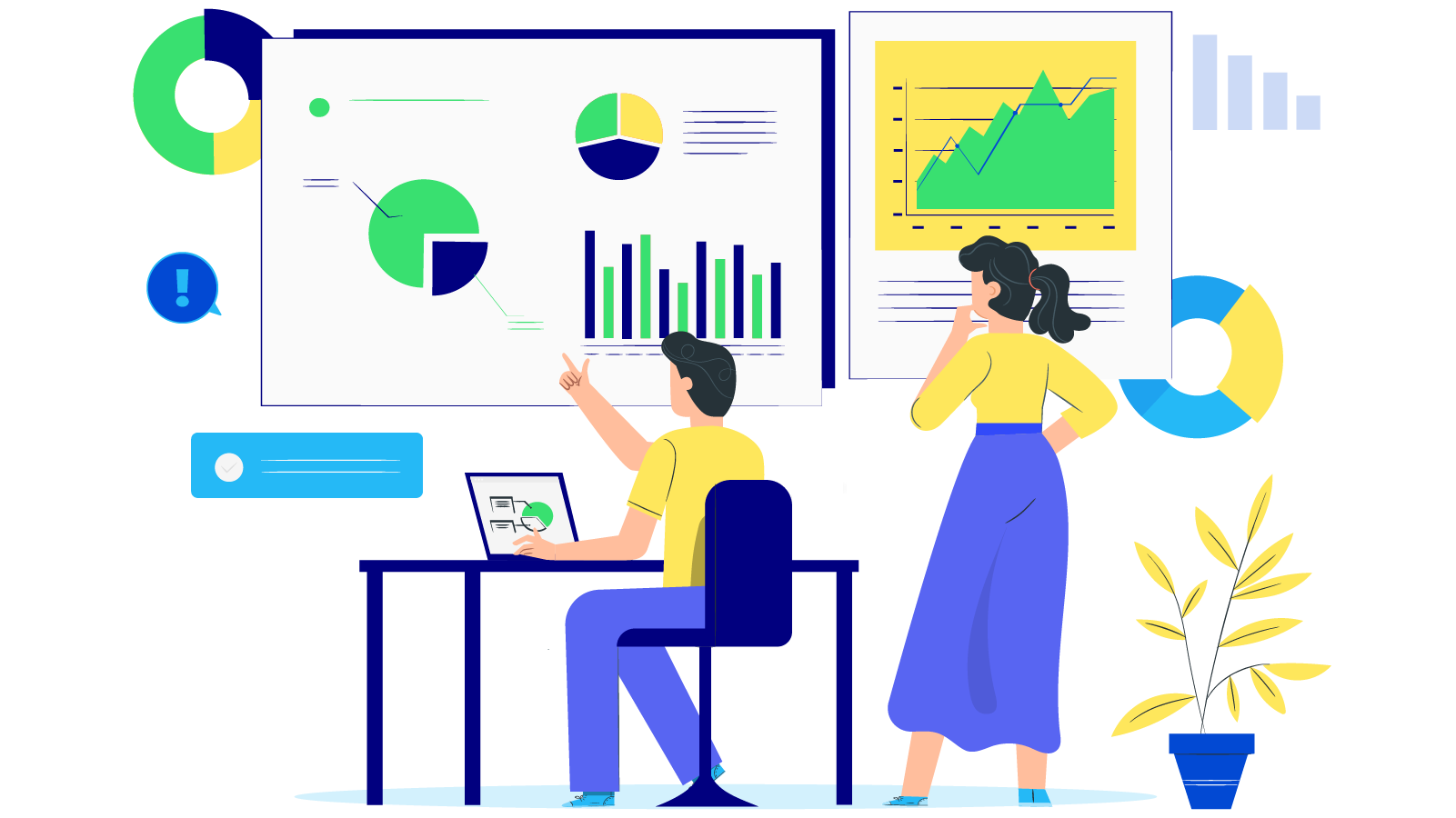 New Posts



Subscribe
Stay in the know
Get special offers on the latest news from Mageplaza.
Earn $10 in reward now!