What is a CTR? 6 Tips to Improve CTR
The Most Popular Extension Builder for

Magento 2
With a big catalog of 224+ extensions for your online store
In online marketing, click-through rate, or CTR, is one of the essential indicators that gauge how well your keywords and ads are performing.
Only when your perspectives are clicking-through, can they progress through the rest of your marketing funnel. A low click-through rate generally means something is wrong. Unless it is fixed, your campaigns cannot earn as many leads or as much revenue as required to be successful.
So, what is the click-through rate (CTR), anyway? And how can you improve this crucial metric?
Don't worry; you'll find the necessary answers in this guide!
Buckle up, and let's get started right now!
Table of contents
What is a CTR (Click-through Rate)?
The click-through rate (CTR) is simply the percentage of individuals viewing a web page who click on a specific advertisement (notification, newsletter, etc.) that appears on the page. It measures how successful an ad has been in capturing visitors' interest.
CTR is applied to paid advertisements (whether in Google or Facebook), email marketing, web push notifications, landing pages, blog posts, or SEO. The higher your click-through rate is, the more successful your ad has been in creating interest. A high click-through rate can help website owners support the website through advertising dollars.
But be careful!
A high CTR doesn't always mean your ads or emails are effective. If your ads aren't well-targeted, all those click-throughs could end up going nowhere, costing you tons of money, and leading to very little progress for your digital marketing campaigns.
Instead, you will want to achieve both a high CTR and conversion rate, which will be the ultimate sign that your campaigns are targeted, valuable, and useful for your audience.
Read more:
How to calculate CTR?
You can calculate the click-through rate with the following simple formula:
For instance, if an online advertisement has been clicked on 100 times after being served 2,000 times, by multiplying that result by 100, you get a click-through rate of 5.0%.
CTR = [(100 / 2,000) x 100] = 5.0%
Click-through rates for emails are calculated the same way, but instead of noticing an advertisement being served and clicked on to find the CTR, you should consider the percentage of times an email recipient clicks on or more links in an email to be taken to the sender's website or other sites.
Email marketers often pair click-through rates with open rates, bounce rates, and other metrics to calculate their campaigns' effectiveness.
Why does CTR matter a lot?
CTR is one of the critical key performance indicators (KPIs), and is commonly used to measure the efficacy of various online marketing campaigns. As stated above, it may be utilized with a wide range of mediums, such as email advertising, paid search, and display advertisements.
Since most websites are built to compel visitors to take action, click-through rates can help digital marketers learn what works and what doesn't.
In short, the click-through rate matters for many reasons, including:
CTR shows if visitors respond to your ad headlines, titles, descriptions, and more
CTR provides insight into your target audience, understanding of search intent, and more
CTR impacts the performance of your SEO efforts and paid advertising
CTR influences your quality score on advertising platforms such as Google Ads and Facebook.
If you ignore your click-through rate, you remove a valuable digital marketing measurement from your toolkit.
What is a good CTR?
Click-through rate, just like many other metrics (e.g., conversion rates), varies widely from industry to industry. It is because some industries are more competitive than others, while the target demographic in each sector often has different unique needs.
In simple terms, a good CTR is one that lies above the average in your particular industry benchmark. Below are the industry-specific benchmarks that you can base on to determine if your CTR is above or below average.
From the table above, you can see the Dating & Personals industry has the highest search CTR of 6.05%. This could happen because the industry has a massive audience, and individuals are really interested in finding more about what they search for (say, dating advice). On the other hand, the Real Estate industry has the highest average display CTR of 1.08%.
According to a study by Wordstream, the average click-through rate across all industries on Adwords paid search ads is 1.91% on the search network and 0.35% on the display network. Matt Umbro from PPC Hero also gave a similar opinion by noting that 2% is a good CTR for search campaigns on Google Adwords and Bing.
When it comes to email click-through rates, Mailchimp reported that email click-through rates are different among industries. For instance, Restaurant and Venue shows a CTR of 1.40%, while Media and Publishing witnesses a 4.62% CTR.
Where to track CTR?
The click-through rate applies to different digital marketing campaigns. Below are a few strategies where you can monitor the click-through rate.
Pay-per-click (PPC) advertising
When you run a pay-per-click (PPC) advertising campaign, your ad will appear in the search results any time someone types in the keyword attached to your ad. When it appears in the search result, this counts as an impression.
If visitors feel interested in your business, they will click on your ad. Hence, it's essential to create compelling ad copy to encourage leads to click on your ad. Additionally, choosing the right keywords will help you attract valuable leads that are interested in your business.
Social media marketing
Each social media channel has its own advertising program. To take advantage of social media ads, investigate your social media platform to see how their advertising program operates.
With social media ads, your ads will appear in the newsfeed of interested leads, which helps you reach more potential customers.
When you run a social media ad campaign, you garner impressions every time your ad appears in a user's feed. Once they click on your ad, it counts towards your number of clicks. It's quite easy and straightforward to monitor your CTR through these advertising programs.
Email marketing
In email marketing campaigns, CTR refers to the number of people who click a link within your email.
Your CTR in email marketing tells your business a plethora of crucial information about your campaign. You'll need to consider your email open rates, too. Open rates give you more context about your CTR, as you can see how many people open your emails compared to how many clicks on a link in your email.
6 Tips to improve your CTR
Improving your click-through rate can help your business increase conversion rates and earn more revenue online. So, how can you boost your CTR?
Check out these following 6 tips!
Know your audience
Having your demographic research and target personas should always be the very first step before launching any advertising campaign. If you understand your target persona, or at least their demographic characteristics, half of the work is done for you.
Read more: Define Your Customer Before Marketing
Once you've done your audience research, you can answer the key following questions:
What kind of language does your target audience use?
What pain points are they suffering from, and what are they expecting?
Are they more likely to search from their desktop or mobile?
What is most likely to motivate them to buy?
What is the most appropriate time of day or year that they're most likely to search for your business?
Optimize your headlines
The first thing anyone will keep an eye on is your headline, so make it a thing of beauty. If your headline doesn't immediately entice them to click, chances are nothing will. Thus, you need to make sure you're actually bringing your "A-game" when it comes to headline writing.
While attempting to craft an engaging headline, remember these following bullet points:
Keep it short and sweet
Focus on one main message
Use target keywords at the beginning of the headline if possible
Use an emotional hook
Numbers and superlative language often win the day
Test different headlines
Once you have several headlines in mind, plug them into Coschedule Headline Analyzer, which can help you develop an engaging and compelling headline that motivates prospects to click.
You are encouraged to write several different headlines for each digital property, including a landing page, PPC ad, email, social media ad. Once you excel at writing your headline, you'll have little or no problem getting your audience to click through.
Create compelling content
Don't forget that your ad content is the most potent tool that influences the click-through rate.
So, what is an effective ad copy? It should be attractive, emotionally engaging, and efficient.
Some top tips for writing compelling ad copy include keeping it simple so that anyone can quickly understand and using direct numbers and discount offers both in your headlines and ad copy.
On top of that, make sure your ad content is relevant to your audience and emphasizes their needs. If you desire your audience to click on your ad, you need to craft an ad copy tailored to their interests and needs. That's why the very first step belongs to knowing your audience.
The same goes for your email marketing campaigns. Once your recipients already opened your email, now you need to dazzle them with the necessary information inside your email. Strong email content will get them to read through your email and click on the most pertinent links.
Of course, you may not get your ad copy precisely right the first time around. However, it'll be fine, as long as you strive to fix your copy over time. Whenever you have ad copy in play, you should test your ads continuously until you find the right combinations of words that help your click-through rates rise.
Add a strong CTA
Your call-to-action buttons play a crucial role in getting your audience to interact with your content. A good CTA can lead people to click on your advertisement, which eventually increases your click-through rate.
As your CTA tells audiences what will happen if they hit the button, you won't want to use a generic CTA. Remember to be as specific and relevant as possible with your CTA!
For example, if you want to get someone to make a purchase, a CTA such as "Shop now" or "Buy now" is active. But if you want someone to contact your business for more information, "Call now" is a better option.
Use ad extensions
The basic format for a pay-per-click ad doesn't allow you to add much information, but you can make your ads more appealing to your audience by using ad extensions. They give you a more significant opportunity to deliver your message with greater visibility and increase your ad's chances to get maximum clicks.
You can use the following extension types to enhance your CTR:
Sitelink extension. This is one of the most commonly used extensions in PPC ads. It helps you capture prime space in the Search Engine Results Pages (SERP), highlights other pages of your website, and provides additional information to visitors.
Call extension. You can show your business phone number in the search results. By adding a call extension to your ad, you make it easier for visitors to get in touch with you.

Location extension. You can display your business address in your ads. The mere presence of location extensions convinces more people to click on your ads. The reason behind it is the users get a proof of your valid physical location.
Review extension. Nothing is better than getting a good review for your product or service. By adding positive reviews, you can give your potential customers one more valid reason to click on your ads.

Callout extension. Some statements improve your ads by promoting offers like Discount, Free Shipping, etc. They can highlight your business offering and are flexible as you can change them whenever you want.
Use negative keywords
Negative keywords let you exclude specific search terms and help you focus on only the keywords that matter to your customers. If you add negative keywords to your ad campaign, you tell Google not to show your ad for any search term containing that keyword.
For instance, let's say you're an online games retailer, and you've set up an advertising campaign that targets the keyword "games." If you use Google's default searching algorithm, your ad will show up for a range of phrases and broad match keywords, including "games for free" and "free games."
As you are not giving away games for free, anyone who clicks on your ad from this keyword will be disappointed. Over time, this could eat up a lot of your ad expenses. To stop your ad showing up for these keywords, you need to add the negative keyword "free" to your campaign.
Once added, Google will stop showing your ad for all search queries related to that keyword. That's simple!
Negative keywords help a lot in increasing your CTR because your ads will be directed to the target audience with no irrelevant impressions and clicks. Besides, they also reduce the click that will not convert into sales.
Negative keywords not only increase your CTR but also saves your budget from being wasted. So, give them a nice try!
The bottom line
You've reached the end of this guide! You can realize that the click-through rate is an essential indicator to evaluate how well your digital marketing campaigns are performing.
However, we want to remind you that the CTR can change at any time, and you should keep an eye on it consistently. Just because you get a high or above-average CTR now, it doesn't mean the situation will stay that way forever. Make sure to monitor and update regularly to notice any considerable change. By staying one step ahead of the game, you can maintain a high click-through rate for as long as possible.
Do you find any practices useful to improve the click-through rate? You can share it with us in the comment box below. We're always willing to hear from you!
Haley is a content creator at Mageplaza. When not working, she spends time on travel adventures, books, and food tasting. As growing up, she wants to read, learn, and experience more things to adapt herself to this ever-changing world.
Website Support
& Maintenance Services
Make sure your store is not only in good shape but also thriving with a professional team yet at an affordable price.
Get Started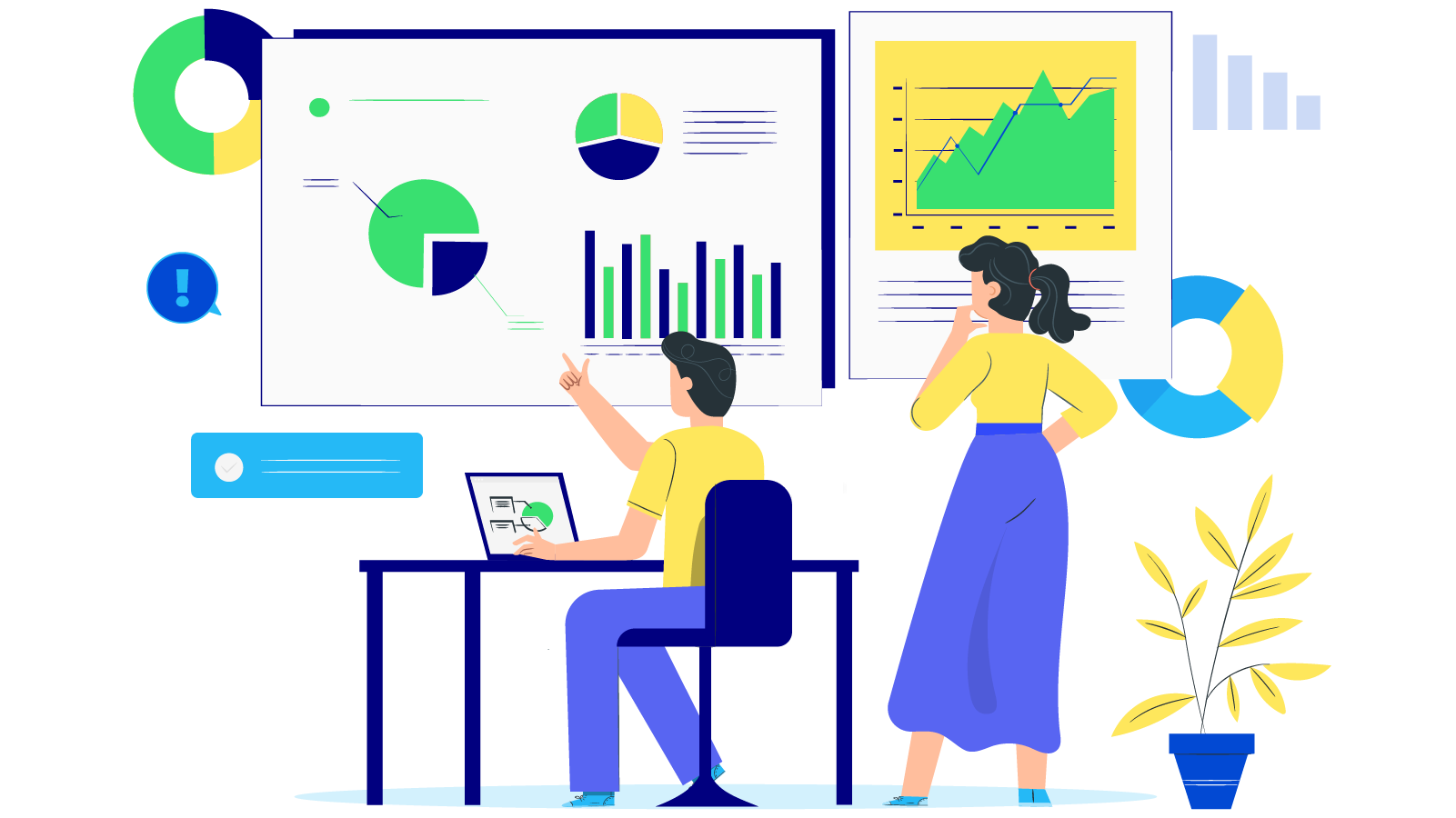 New Posts



Subscribe
Stay in the know
Get special offers on the latest news from Mageplaza.
Earn $10 in reward now!