24+ Best Marketing Automation Softwares in 2023
The Most Popular Extension Builder for

Magento 2
With a big catalog of 224+ extensions for your online store
Let's face two universal truths about marketing automation software:
Not every company or marketing team needs one.
For those who do, selecting a marketing automation solution requires a lot more time and effort than just buying the first all-in-one software that pops into your mind.
So, choosing the right tool for your business comes down to two things:
Knowing when you are ready for marketing automation.
Understanding your specific use case and needs
Many marketers unknowingly make a mistake on the first part - diving into an automation solution long before they really need it. At the same time, many round-ups miss the mark on the second part, listing expensive, all-in-one tools that not every marketing team needs.
In this blog post, we'll cover how to know if your team and business are ready for a full-fledged marketing automation tool. Then, we'll categorize the best marketing automation software by 7 of the most common use cases, so you can be more precise in choosing the right fit for you.
Let's get started right now!
Table of contents
What is marketing automation software?
Marketing automation is all about using tools to automate marketing activities. Many marketing departments automate their repetitive tasks, such as social media posting, email marketing, and even ad campaigns - not only for the sake of efficiency but also for a more personalized experience for their customers. The technology of marketing automation software makes these tasks easier.
The marketing automation industry has rocketed from $500 million to an expected $6.4 billion in 2024. According to Salesforce's State of Marketing Report, 67% of marketers are already using at least one marketing automation software, and a further 21% planned to start using one.
Do you really need a marketing automation tool?
Many businesses commit to a marketing automation solution without carefully considering whether they really need it or not. As a matter of fact, companies are not ready for marketing automation until they tick at least three of the following boxes:
Your marketing team has at least one person who only does marketing. Marketing automation software can streamline and scale your effort, but it is not a substitute for actual marketing know-how. So, suppose you are a founder or early employee doing many activities, including marketing, and believe an "automation" platform will free up your time. In that case, it isn't going to solve your problem.

You have found at least one marketing channel that works for you. Marketing automation platforms help scale your marketing, but you don't want to scale something that doesn't work yet. If you think automation software will help you find a channel that works, perhaps it won't.

All of your marketing efforts come from a defined strategy. You won't need an automation platform to throw more spaghetti at the wall in the hopes that something sticks.

Your marketing team has more money than time. Marketing automation software helps your team do more in less time, but you have to be comfortable with the financial hand-off that buys you that time.
Once all of these scenarios apply to your business, you can start to consider a marketing automation solution. Let's explore several factors you should consider when choosing a marketing automation tool right below!
6 factors to consider when choosing marketing automation software
Ease of use. The technology of marketing automation has evolved so that you no longer need up to 40 hours of training or even thousands of dollars for consultant fees. The best tools now should require little more than several hours of training and provide ready-made guides. This enables you to leverage pre-existing expertise in less time, saving you the effort of having to figure things out by yourself.

Pricing. Pricing structures can be different from platform to platform, but most will have a specific price per number of contacts. As a rule of thumb, the more transparent and straightforward a business is about its pricing structure, the better. Or, jumping on a call with a sales rep is also an easy way to figure out exactly the price based on your database size, the features you need, and your company goals.

Integrations. The ability to connect your chosen platform to different CRMs (Customer Relationship Management) and external systems is vital for the performance and analysis of your overall funnel. Finding a platform that is compatible with your current tools means that you don't need to change many other processes you already have in place. You want to make sure that your team and workflow will be minimally disrupted.

Data security. Depending on your company size, this could be essential. On the pricing pages for many platforms, you can find that advanced security is typically only offered in their most expensive plans. They will never say that other plans have explicitly insecure data, but it won't have the encryption level that meets a number of corporate standards.

Customer support. When starting on a new and unfamiliar system, you'll want to receive the best help possible. Consider available customer support channels, the immediacy, and other resources before choosing a marketing automation tool.

Reviews. Although picking the right platform for your business actually depends on your specific needs and goals, you will want to see how other users of the tool are making the most of it. Reviews can reveal some features you may not see on a software's website or in their marketing copy.
24+ best marketing automation software
Once you've learned the basics of marketing automation software, let's take a closer look at the 24+ best ones in this section.
All-in-one marketing automation software
1.Leadpages
As one of the best landing page builders, Leadpages is often taken out to compare to other builders.
Leadpages is a brilliant investment for the start-up to midsize businesses. This software assists you in building websites and high-converting landing pages that are beautiful-crafted and functional.
Reasons why you'd love it:
Include various beautiful and customizable templates
Offer the drag and drop landing page editor
Collect unlimited leads for free, no matter what pricing plan you choose
Provide handy lead-generation tools (such as creating pop-ups, one-click signups, etc.)
Some cons you might want to concern
Not a comprehensive sales funnel builder (Don't include email marketing or automation)
Have to take time to integrate Leadpages well with other essential tools for a fully functional funnel
Standard Plan: $37/month or $25/month (billed annually) - 1 site limit
Pro Plan: $79/month or $48/month (billed annually) - 3 site limit
Advanced Plan: $321/month or $199/month (billed annually) - Up to 50 sites and a full set of features
2. HubSpot
HubSpot Marketing Automation is fundamentally different from other tools for a few reasons. For one, its focus on inbound marketing (including search and content marketing) is unparalleled. It also offers the added benefits of the Sales and Service Hubs, which means your team can better work together - even across departments.
The software allows you to customize sophisticated and highly-targeted workflows using a visual editor. You can use it for simple follow-up messages or even complicated campaigns with multiple touch-points throughout the customer journey.
HubSpot Marketing Automation also gives you pre-set triggers, conditions, and customer actions. This makes it simple to automate your emails with drip campaigns.
However, the advantage and disadvantage of using this all-in-one software are one and the same: it does a little bit of everything but doesn't do any one thing at a deep level.
Pricing plans:
Starter Plan: starts at $50/ month
Professional Plan: starts at $890/ month
Enterprise Plan: starts at $3,200/ month
3. Moosend
For marketing automation, it is hard to find a more comprehensive tool than Moosend. What sets this software apart from the others on this list is its omnichannel functionality.
Offering powerful automation workflows, Moosend lets you get started quickly with pre-built templates. You can add several channels into the same automation workflow: SMS, email, Facebook Messenger, push notifications, and more. The software also uses a user-friendly WYSIWYG (What You See Is What You Get) visual builder and templates, which make creating workflows, landing pages, forms, popups, and emails quick and easy.
The software offers a free plan for basic email marketing, together with three paid plans with various features that scale across them. Nevertheless, medium to larger-sized businesses will likely get the most out of Moosend's channel management features.
Pricing plans:
Free Plan
Pro Plan: $10/ month
Enterprise Plan: Custom pricing
Email marketing automation software
4. AVADA Email Marketing
AVADA Email Marketing Automation App is one of the most well-known software for starters and medium merchants that want to take off and scale up their brands. Focus on simplicity and user-friendly, this platform helps non-tech users send emails to engage and convert customers automatically and easily.
Designed specifically to optimize abandoned cart campaigns, the software follows up with your prospects and quickly reminds them to continue their purchase. With a simple interface, AVADA Email Marketing offers ready-to-use templates that can save a lot of time and effort for admins.
Plus, you can segment and target specific audiences for your emails to get the best possible result. With a friendly and professional customer support team, the software ensures you'll get incredible experiences with your email marketing campaigns.
AVADA Email Marketing offers a free plan together with a 14-day free trial, so that you can test it out today!
Pricing plans:
Free Plan
Pro Plan: $9/ month
5. ActiveCampaign
Email is one of the essential aspects of digital marketing. All the software on this list include email marketing in one form or another, but Active Campaign specializes in it.
ActiveCampaign is an excellent option if you want to hone in and focus on improving your email marketing strategy. It is also an affordable tool with numerous automation features for leads anywhere in your funnel.
You can set up multiple types of emails like targeted or triggered emails, autoresponders, scheduled emails, broadcasts, and automated funnels. Besides, it's easy to design those emails using its intuitive drag-and-drop designer or start from one of their 25+ pre-made mobile responsive design templates. Whether you are just getting started or interested in scaling and optimizing your email marketing strategy, ActiveCampaign is an outstanding choice.
More than that, the software also offers omnichannel automation, including instant messaging and SMS, Facebook, and live chat. So, you are not limited to just email marketing automation with ActiveCampaign.
Pricing plans:
Lite Plan: starts at $9/ month
Plus Plan: starts at $49/ month
Professional Plan: starts at $129/ month
Enterprise Plan: starts at $229/ month
6. Customer.io
Designed for subscription-based businesses, Customer.io's email automation tool is all about engaging customers throughout their lifecycle. Tons of integrations make it easy to funnel data from across your technology stack and turn it into automated segments and email campaigns that resonate.
The best part of this software is that it integrates with your website or mobile app so you can see data in real-time and triggers actions by adding in predefined rules. Basically, the software makes personalized messages simple.
Other features include conversion tracking, customer profiles, A/B testing, and in-context conversations.
Pricing plans:
Basic Plan: starts at $150/ month
Premium plan: starts at $995/ month
7. Drip
As its name suggests, Drip is a tool designed for streamlining the drip email process. It features email gathering technology, pre-made templates, as well as drag-and-drop elements for simple creation. Some email marketing and automation features include:
Email builders
Email campaigns
One-off emails
Automation workflows
Multi-channel marketing
Its email marketing automation is built for E-commerce businesses, which means it can work with all of the other E-commerce tools you use. Drip also offers more than email marketing automation, so all of your messaging stays consistent and works together to drive more customers toward a purchase.
Pricing plans: starts at $19/ month
Social media automation software
8. Hootsuite
Hootsuite is a simple yet robust social media automation platform that allows you to schedule posts in advance to be published on multiple platforms. With more than 10 million subscribers, this software provides users with a single dashboard from where they can run all their accounts effortlessly.
Hootsuite provides real-time updates of all the activities taking place on social channels like when your brand has been mentioned and what has been said. Its analytics section lets you know the best time to post content and generate in-depth reports.
The software integrates well with more than 35 social media APIs, including Google, Facebook, Twitter, LinkedIn, Instagram, and the rest. It also supports Google Analytics.
Pricing plans:
Professional Plan: $19/ month
Team Plan: $99/ month
Business Plan: $599/ month
Enterprise Plan: Custom pricing
9. Sprout Social
If you're looking for a full-fledged social media toolkit with tons of stunning features, you should try Sprout Social. You can use it to schedule posts, identify influencers, monitor competitors, track your keywords, discover your mentions, and analyze your stats.
The publishing wing of Sprout Social's solution is excellent for teams, too, making it easy to collaborate on both strategy and execution. The software is easy to use, affordable and serves both small businesses as well as enterprises. There is a free trial period and no credit card is required.
Pricing plans:
Standard Plan: $99/ user/ month
Professional Plan: $149/ user/ month
Advanced Plan: $249/ user/ month
10. Buffer
Originally a social media content scheduling platform, Buffer has grown to reflect the way today's brands actually use social channels.
The best part of Buffer is that it has enough analytic data to suggest the best time to post content. Moreover, its analytics mechanism provides useful insight into how your social media strategies stack up against those of competing brands.
Buffer also offers unique advantages from an automation and UX perspective - adding content to it is easy, especially with a browser extension. There is a panel that guides you on what you need to fill in, such as description, image, social networks to post to, and specific times the post will be dispatched.
The interface is user-friendly with only the necessary tools. Buffer regularly upgrades itself to keep up with the ever-growing social media demands.
Pricing plans: Buffer Publish:
Pro Plan: $15/ month
Premium Plan: $65/ month
Business Plan: $99/ month
Buffer Analyze:
Pro Plan: $35/ month
Premium Plan: $50/ month
11. Mention
Having a subscription with Mention means that you'll always know when your brand gets mentioned in social media conversations. The amount of information you get from this awesome software will help you perform competitor analysis, brand monitoring, and many more.
Mention directly links you to the individuals discussing your brand. This will effectively compel you to get in touch with them and answer their queries right there and then. Such high engagement levels will earn you new leads and keep your sales at the top.
Pricing plans:
Solo Plan: $29/ month
Pro Plan: $99/ month
ProPlus Plan: $199/ month
Company Plan: $450/ month
Customer journey automation software
12. Act-on
For large enterprises with a bunch of different inbound, outbound, and lead nurturing programs simultaneously running, Act-on integrates them together to maximize their return.
The software also automatically tracks digital KPIs across different categories, such as landing page conversions, traffic conversions, email performance, social media engagement, content downloads, and more.
Plus, you're able to build custom real-time analytic dashboards for both internal and external use, so your team and clients always know what is going on.
Pricing plans:
Professional Plan: starts at $900/ month
Enterprise Plan: starts at $2,000/ month
13. Infusionsoft by Keap
As a part of Keap, Infusionsoft is a marketing automation platform designed to streamline communication between your company and potential leads and customers. It really flourishes in the small business and solopreneur crowd.
You can set up relatively complicated decision trees depending on which lead magnet someone signs up for, how many emails they open and click, or other contact property data.
Pricing plan: from $140/ month
Advertising automation software
14. Adroll
Adroll is one of the most popular digital advertising automation tools, and for a good reason. The software makes it easy to run ads across every channel from display and social to email.
With cross-platform and cross-device retargeting capabilities as well as flexible segmentation, you can provide customized experiences that significantly improve marketing efficiency.
Key features of Adroll include retargeting across devices and platforms, flexible segmentation, dynamic LiquidAds, thorough analytics, and expert optimization and conversion reporting.
Pricing plans:
Starter Plan: $0
Essentials Plan: starts at $9/ month
Growth Plan: starts at $19/ month
15. Revealbolt
Revealbolt is an automation tool that focuses on two platforms exclusively: Facebook and Google. With the software, media buyers can scale their campaigns profitably while spending less time in the weeds on day-to-day ad account management.
The platform also provides in-depth ad campaign analytics, so you can effortlessly find the most effective campaigns and double-down on them. You can also create rules to optimize campaigns and even get full campaign reports automatically.
Pricing plan: starts at $99/ month
16. Zalster
Launched in 2015, Zalster is an amazing tool for automating ad campaigns, which is designed to eliminate the mistakes usually done by humans. Powered by AI, this top-notch software optimizes the advertiser's bids, budgets, target groups, and ads, and delivers the best possible results.
Its automated algorithms are developed in such a way that it optimizes everything round the clock. More than that, one of the best features of Zalster is that users will have a dedicated Client Success Manager to sort out or solve any query - whether it is strategic or technical.
Pricing plan: starts at $39/ month
Pricing automation software
17. Prisync
Prisync is a useful pricing automation platform designed for E-commerce. As the E-commerce industry tends to harbour some of the most price-conscious consumers, it's essential that brands can react to competitive changes in a hurry.
Since Prisync is fully automated, you're always on top of competitor pricing and how it compares to yours. The best part is, the software updates the prices 4 times per day, and provides dynamic reports of preferred products. It also delivers regular email alerts and instant notifications of price or stock change.
Pricing plans:
Professional Plan: $59/ month
Premium Plan: $129/ month
Platinum Plan: $229/ month
18. Informed
Informed is a repricing automation platform for E-commerce businesses and online sellers. It is beneficial for sellers looking for easy setup and manual support.
With support for 13 different marketplaces, this tool works no matter where you sell online. Its approach to repricing is unique because it allows you to choose between creating your own repricing strategy or using its AI-powered suggestions.
It also helps businesses fix a preferred profit margin and observe where most of the revenues are coming from. Best of all, Informed syncs with the E-commerce wizards and extracts actionable reports to find growth possibilities.
Pricing plan: starts at $49/ month
19. Skuuudle
Developed for brands with an extensive catalog of products, Skuuudle makes it effortless to monitor competitor pricing and match products at scale, so you'll never miss a sale because of price. It's one of the few pricing automation tools that pull data from both E-commerce marketplaces and direct sellers.
Noticeably, this automated pricing software offers human quality guaranteed data. All the reports created by the software are evaluated by an experienced QA analyst at the final stage.
Pricing plans:
Essential Plan: £89/month
Professional Plan: £119/ month
Corporate Plan: £999/ month
Enterprise Plan: custom pricing
20. Wiser
Wiser is one of the most comprehensive pricing automation tools on the market. As demand and other market forces change, the software does the heavy lifting, so your pricing strategy always works - for you and your customers.
Initiated in 2013, this US-based company ensures that clients using their software will be given data quickly and with high accuracy. It collects and analyzes data online and in-store to help retailers perform a multitude of pricing-related tasks, such as price intelligence, tracking MAP, and retail auditing.
It can also help with everything from A/B testing your prices to estimating demand so that you can find the right sweet-spot and maximize your bottom line. Its services can be used by any retailer online or offline who seeks to gain consumer and market insights without the hassle of doing manually.
Pricing plan: You can contact Wiser for pricing information.
Loyalty and referral marketing automation software
21. Referral Rock
Referral marketing is powerful, but you need to be proactive about encouraging and capitalizing on them. Referral Rock makes it simple to set up the right type of referral program for your business - from refer-a-friend, influencer marketing to business partner programs. You can set it up once and then let the referrals roll in on auto-pilot.
You can create your referral program directly into your customer interactions and marketing channels to provide a seamless experience across all touchpoints. With this software, you can get set up in days, not weeks, with an iterative approach to launch and optimize your referral program quickly.
Pricing plans:
Starter Plan: $200/ month
Growth Plan: $400/ month
Established Business Plan: $800/ month
22. TapMango
TapMango is a customer loyalty automation platform that takes the punch card of old and modernizes it for today's customers. With tons of options for promotions, flexible reward structures, and a branded mobile app available, TapMango makes it easy for you and your customers to inspire and reward loyalty and referrals.
The software's fully automated POS integration allows you to start converting sales transactions into loyal customers. TapMango integrates with major POS systems, such as Lightspeed, Square, Toast, and more.
Pricing plan: TapMango requires you to contact them for pricing information
23. Friendbuy
Friendbuy helps you launch your referral campaign quickly and easily with lightweight code snippets to get the program live. Its widget templates are mobile-friendly and optimized for encouraging and easy sharing. You can get active referrals anywhere on your site or in your mobile app.
The software automates fulfillment for any reward type: coupon code, loyalty points, gift cards, and more. With robust algorithms for flexible reward criteria and fraud detection , Friendbuy evaluates every purchase to ensure quality reward eligibility.
You can track your real-time performance through each step in the referral funnel.
Pricing plans:
Starter Plan: $249/ month
Deluxe Plan: $749/ month
Enterprise Plan: Custom pricing
24. ReferralMagic
Through the magic of this software, you can turn your users and customers into referral magnets. So, how is that possible?
ReferralMagic is not just the easiest way to integrate referral tracking software into your website. It also allows you to build the right referral program directly into your SaaS, rebrand and resell to your clients, and customize it based on your business needs.
Let's explore why brands and businesses should look into using ReferralMagic for their referral marketing! The tool has a variety of advantages that can make it stand out from other marketing automation tools:
It helps leverage your existing customer base
It tracks all kinds of traffic through your site effectively
It's entirely customizable depending on your specific needs
It's cost-effective
It's customer-centric
It's dedicated to your specific goals
As its name, ReferralMagic really makes referral marketing magic.
Pricing plans:
Monthly Plan: $245/ month
Annual Plan: $2205/ year
On-premise: $9700 (one-time license fee)
The bottom line
Not every business or marketing team is ready to automate their operation - but when the time comes, marketing automation software can take a solid marketing strategy to entirely new heights.
By identifying your specific needs and choosing the right tool to fill them, you can turn marketing insights into A+ execution at scale so that you can spend less time on the nitty-gritty, and more time growing your business.
Haley is a content creator at Mageplaza. When not working, she spends time on travel adventures, books, and food tasting. As growing up, she wants to read, learn, and experience more things to adapt herself to this ever-changing world.
Website Support
& Maintenance Services
Make sure your store is not only in good shape but also thriving with a professional team yet at an affordable price.
Get Started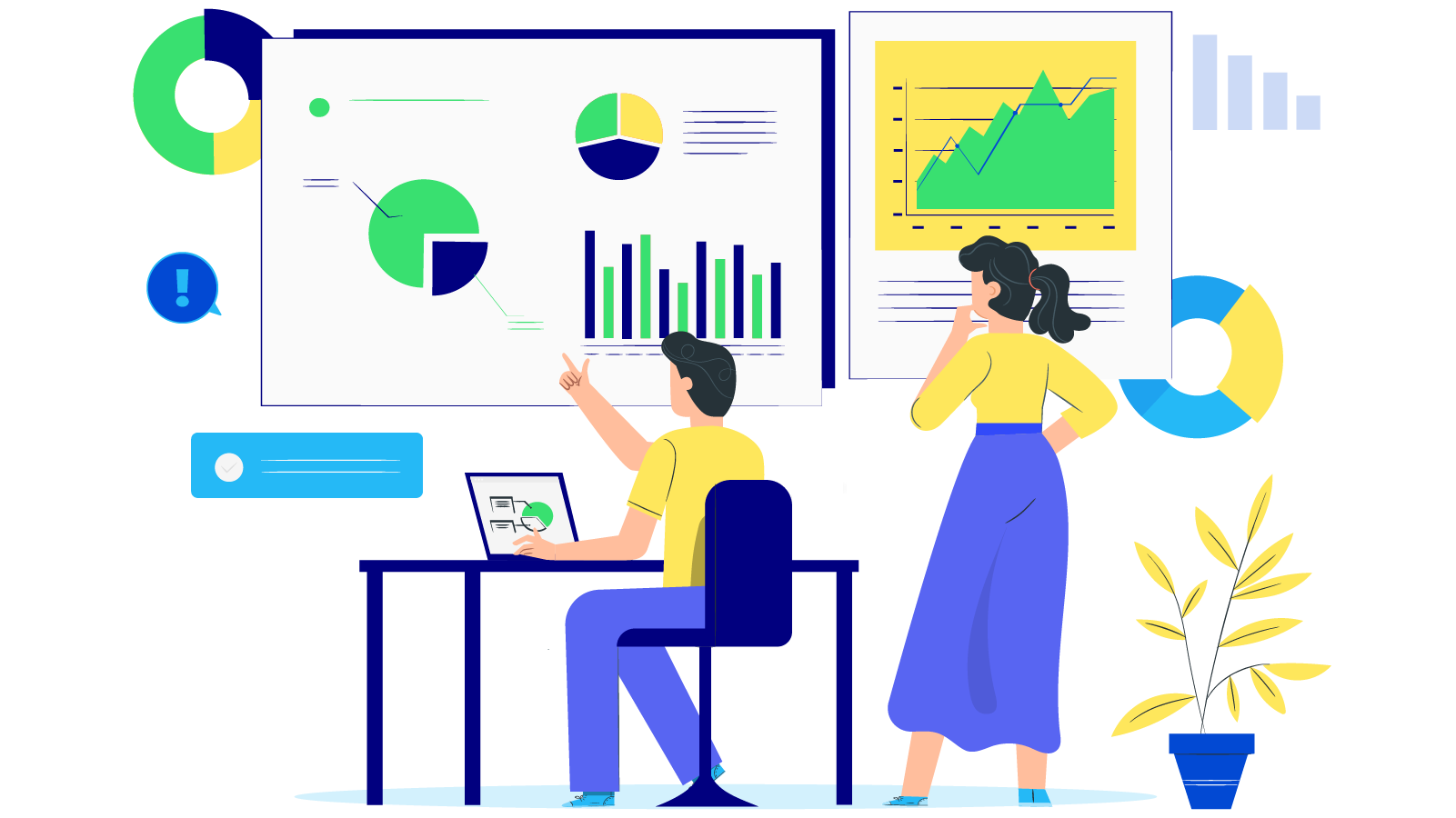 New Posts



Subscribe
Stay in the know
Get special offers on the latest news from Mageplaza.
Earn $10 in reward now!