6 Potent Abandoned Cart Email Strategies in 2023
The Most Popular Extension Builder for

Magento 2
With a big catalog of 224+ extensions for your online store
Have you invested a large amount of money in attracting more visitors to your site via Google Adwords or Facebook Ads, but not noticing the revenue follow?
If you're in that case, it might be because you have a leaky bucket. This means it doesn't matter how much water you are putting into the bucket; it is not keeping enough of it as it is leaking somewhere. For e-commerce businesses, one of the largest leaks in their marketing and sales funnel is customers who put products in their cart, but then leave the site at checkout.
This is extremely terrible to accept as you invested a lot of money achieving that attention, and these leads have expressed strong purchasing intent. However, this is not a new phenomenon.
Over 70% of your customers will leave carts behind at checkout and, unluckily, this figure has slightly been increasing in the past few years.
By deploying an abandoned cart email strategy, you can begin to fight against this phenomenon. In this post today, we'll demonstrate the fundamentals of abandoned cart emails, as well as some effective strategies to win back your customers.
Table of contents
What is an Abandoned Cart Email?
An abandoned cart email is a follow-up email delivered to a customer who has put products into their cart and went through a portion of the checkout process, and then abandoned the cart without purchasing.
Abandoned cart emails aim to remind shoppers of products they left in the cart - prompting them to come back to purchase what they tend to buy.
Even if you did the fundamentals well, you had better start witnessing your revenue escalate and the overall profitability and ROI of your advertising spend rise, too. Then, you can re-invest this additional money in other aspects of your online business.
As all e-commerce businesses are employing the same tried-and-tested mediums and best practices that we have known years ago, it has been considerably challenging to stick out in your shoppers' inboxes. Achieving that attention is an essential component to make your shoppers take action and finish the order.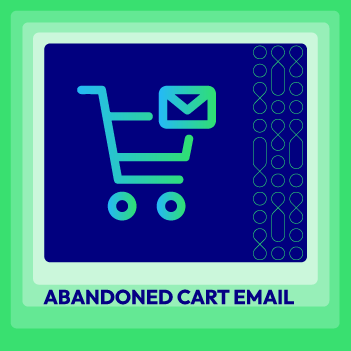 Abandoned Cart Email for Magento 2
Solutions to abandoned carts issue, helping online businesses boost sales and enhance conversion rates
Check it out!
6 Viable Abandoned Cart Email Strategies for Your Online Business
1. Emphasize on a single product
These days, a lot of online customers do a digital version of window shipping where they will put various items in their cart for future consideration. However, when someone puts 10 similar items to their cart, they may not have equal purchasing intent for all of those items.
In the meantime, most abandoned cart emails will remind the shopper of all those items, which reduces the effect that your email will have. Rather than leveraging the chance to re-market and re-sell your customer on a product (the one they are most inclined to purchase), you (and others) use that fleeting moment for 10 different items.
Here are several ways which you can use to convert your abandoned cart email into a salesperson:
Employ at least one part of your abandoned cart email campaign to concentrate on selling only one item and then emphasize that item. The simplest way to do this is to choose your bestseller or best-rated items in the cart.
When you already highlight that product, mention some of the key benefits of that product specifically. Rather than utilizing generic marketing copy that associates with your brand and the abandoned cart, you can discuss the special selling propositions (USPs) of the item.
Besides utilizing your marketing copy to explain the reasons why the customer should finish their purchase, you can also include some objectivity by adding recent reviews of the item. Both your and your shoppers' own words will bring your potential customer the full source of information to help them in their purchase decision.
2. Manifest trust and credibility in your emails
Everyone knows about scams on the Internet, and most of us can tell a story we've heard about someone that lost money on an online order that they never got.
Customers have become more cautious and first-time visitors to your site will need a bit more encouragement before spending their money. At that time, social proof can help convert those skeptical customers and first-time visitors.
The most appropriate method to do that is to use product reviews and ratings so that those leads can notice that other people have satisfyingly bought from you. As 97% of customers assume that reviews and ratings impacted their purchasing decision, this opens a tremendous opportunity for you.
Rather than showing this social proof on your site, you can add it to your abandoned cart reminder emails. Let's have a quick look at two following ways:
Remind your consumers that they abandoned well-rated items in their shopping cart. You can utilize the start (of the highest rated item in the cart) in your subject line to improve your open rates.
Most abandoned cart emails will have an array of the items left in the cart. These emails cover all of the fundamentals you want: the product name, photo, and price. By adding the number of reviews and the average rating, you can make your items look more appealing. For example, "Rating: 4.75/5 (100 reviews)" will bring you the experience of FOMO to finish that order as soon as possible.
3. Ensure your emails are mobile-responsive
With the enormous popularity of smartphones, more than 60% of email opens happened on mobile devices, compared to 9.8% on desktop. This makes it mandatory for brands to optimize their emails for mobile devices. Moreover, when it comes to abandoned cart emails, it becomes even more essential to offer a seamless user experience on mobile.
There are high possibilities that when you send someone an email, they first open their phone to check it. And if it's not mobile-responsive, you will miss a perspective then and there.
We suggest a few things to make your emails look fantastic on mobile:
Place your key content and call-to-action in front and make it simple to navigate
Employ mobile-friendly photos and graphics
Use a responsive design with a single column
Choose email-safe fonts with a great fallback font to enclose unsupported fonts and keep design uniformity
For people blocking images, you can add a descriptive alt text for the images. This is significant particularly when you're employing images to impart your message.
Never forget to add a CTA button that follows the scroll
4. Capitalize on loyalty
One of the most dominant strategies to save abandoned carts is to offer a discount coupon. Nevertheless, regular discounting might decrease the value of your products over time.
Discounts are particularly counter-productive when it comes to your most loyal clients. They're familiar with your brand and have shown a willingness to buy from you before, so you don't need to sacrifice your profit margin. Instead, you can leverage your loyalty and rewards program.
Firstly, take a look at your global Average Order Value (AOV). For this instance, let's say that is $200.
Next, check your reward tiers in your loyalty program. What you want to define is how many loyalty points a member needs to achieve at least a 10% discount (according to your global AOV). Let's assume 100 points equals a $10 discount.
Generate a segment in your email marketing software for all rewards members that gains more than 100 points
Send that segment a separate abandoned cart email campaign, where you don't add a new discount. Instead, you emphasize the fact that they obtain loyalty points which they could use to this order to achieve.
5. Make use of your rewards program and provide discounts
Providing discounts on items that a specific user has abandoned has been a powerful technique to improve abandoned cart recovery rates. The customer is more likely to buy some items after finding the discounted price.
However, what you need to pay attention to is the uniqueness of your offer.
Almost all e-commerce sites come with some kind of discount perk on abandoned items, and our customers know this. If you want to convert your abandoned carts, make sure that you don't sacrifice profitability by providing too many discounts and decreasing the product value.
One of the most effective practices is to offer lucrative discounts to first-time abandoners. Free delivery is another way to enhance your conversion rate. Meanwhile, for your loyal consumers, don't rely on discounts as they have a higher chance of conversion even without the price cutback.
Another method is to leverage your loyalty and rewards policy. All it needs is some segmentation work to group consumers who are on the threshold of gaining a new tier/ rank/ level in your rewards system. The new rank brings in new and more lucrative discounts.
Get your rewards system for Magento 2 here!
According to their level, you can group the customers and send them abandoned cart emails. Let them know that they get reward points which they can use to purchase the abandoned product and attain the new rank.
6. Build an appealing email copy
An appealing abandoned email copy is something that almost prompts the customers to come back to your store and finish their purchase. Although it is quite difficult to assume customer behavior and email usability, you can study it and get profound user insights.
Some preconditions of a good abandoned cart email include:
A compelling headline
Nice images and graphics
Attractive copy
When it refers to an appealing email copy, you need to ensure you don't lose track of your main objective to let customers finish their purchase.
Here are several things when you structure your email copy:
The customers liked and had an interest in the items they abandoned
The purchase was unfinished
Ask them to come back and finish their order
To stick out from other emails in the customer's inbox, your email needs to have a distinctive approach and a casual tone. Your copy decides whether your audience will stay or run. Bear in mind that the email copy must match your business's aims and values.
Nothing is greater than empowering your brand name via your copy email.
Your call to action button is an integral part of your email. The best thing you can do with CTA is to keep it concise. A low-friction and unique call-to-action works excellently. Don't rely too much on your CTA message, and don't sound too authoritative. Besides, you should not add many CTAs to your email.
Some common CTA phrases include "Complete your order", "Check Your Favorites Again", and "Return to Cart". Adding the abandoned products to your email with their pictures and reduced prices is highly suggested.
An appealing email copy contains all fundamental ingredients and is still uncomplicated and simple in the user' s eye. Such abandoned cart emails drive higher chances of following the consumer to finish the purchase.
7. Install an abandoned cart email extension
If you're running an online store on Magento 2, it's essential for you to install an abandoned cart email extension. The module will help automatically send emails to customers to inform them of their abandoned carts and give them a discount or coupon. As a result, customers are likely to come back to your store and complete their purchase.
You just need to have your customers' information such as their email addresses, then the abandoned cart email module will take care of the last part. Notably, the module is well integrated with Google Analytics e-commerce tracking. That allows store owners to track and identify from where customers receive the link back to the abandoned cart.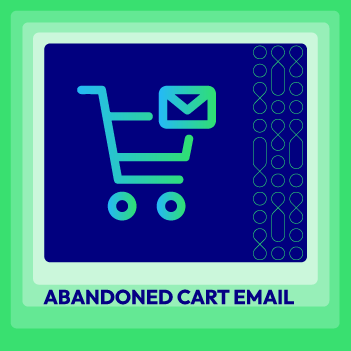 Abandoned Cart Email for Magento 2
Solutions to abandoned carts issue, helping online businesses boost sales and enhance conversion rates
Check it out!
Remarkable Abandoned Cart Email Examples Worth Considering
NARS Cosmetics
NARS Cosmetics offers us an abandoned cart email example that makes it stand out from the crowd. This email takes advantage of gifs in email. Though it's not typical for automated emails, this strategy works because it immediately grabs the reader's attention.
The bright coloring generated positive energy, and the large-sized email font made the message stick out. Besides, the box layout connects every piece of the puzzle perfectly. The brand also incorporated the product image into the layout to create an impactful statement.
In short, the abandoned cart example had multiple aspects of a good email, including appealing copy, marketing strategy, and a wow effect.
Casper
The abandoned cart email from Casper embraces minimalism. Its marketing team includes the most necessary elements:
A compelling title
A brief introduction
Compact product section
Call-to-action
Social proof
Contact details
As customers don't finish a purchase, it might be because they haven't completed their research. Casper's abandoned cart email makes it simple for the consumers to pick up where they left off regarding their research. Moreover, it contains snappy text and strong CTA buttons that encourage the customers to continue shopping.
Moschino
The bottom of Moschino's email is distinct as it contains information on secure payments and simple returns. For clothing e-commerce brands, these are some popular reasons that shoppers don't want to place an order. Using this abandoned cart email, Moschino is attempting to dispel any doubts and eliminate any reason for hesitation. Besides, they also show the products in the cart and include powerful CTAs.
Dyson
In this email, Dyson utilizes clear text that is useful and fun to read. For instance, "All is not lost" and "We saved the contents" can help show the customer that Dyson wants to be useful. The brand also adds an image of the item and displays the product still in the customer's cart.
In addition, they create a sense of urgency. The text "Your basket for this promotion was saved, but the offer is only for a limited time" generates a sense of significance about this order.
There are two CTA buttons included in the abandoned cart email. That enables shoppers on mobile to see a CTA button even when they scroll down. These buttons make it simpler to finish their purchase at each touchpoint.
Drop
Another striking example of abandoned cart emails is from Drop, thanks to its use of images and copywriting. Drop triggers urgency in the bold text "ends in 19 days". After they generate urgency and add their CTA, they also include other products that the shoppers might be intrigued by based on items in their cart.
This is an effective strategy to win the shopper back to their website browsing other products they might want, expectantly converting into a completed order.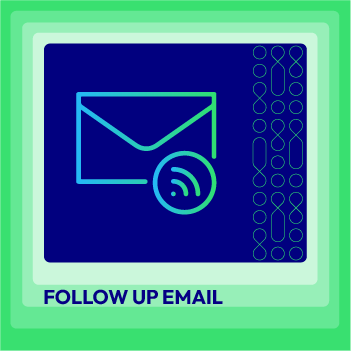 Create automatic email chains for higher conversion rates and better sales
Check it out!
The Bottom Line
Following up on lost and abandoned sales is important to a brand's triumph. You might lose a lot of money if you ignore this technique.
Building a great strategy for shooting abandoned cart emails will help you stand out from the competition. Following ways to save shopping cart abandonment is a must for e-commerce businesses. Assessing your email copy and subject lines is critical to your strategy's performance and must be accentuated.
Meanwhile, you can take a quick look at these above examples to learn from renowned brands. Then find out how they write their emails and implement their marketing campaigns.
Have an awesome day!
Website Support
& Maintenance Services
Make sure your store is not only in good shape but also thriving with a professional team yet at an affordable price.
Get Started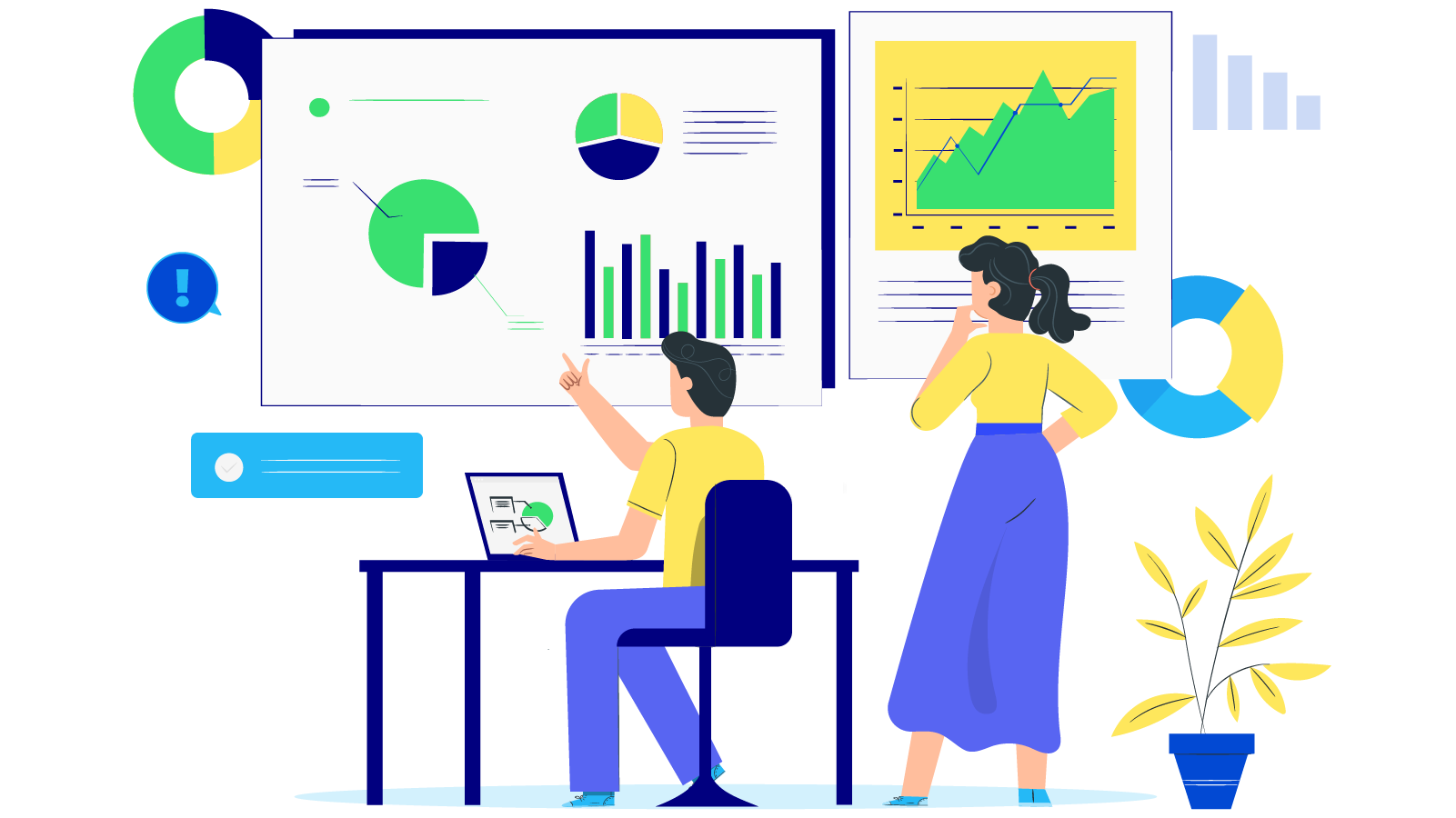 New Posts



Subscribe
Stay in the know
Get special offers on the latest news from Mageplaza.
Earn $10 in reward now!