Make your Sales Boom all Year Round!
Magento 2 Gift Card extension - Better design & Free Personalization
Short Overview.
Clean and eye-catching design
Design gift cards with ease by drag and drop
Delivery via SMS, emails, mail
Buyers can personalize their gift vouchers
Mail, Print at Home, eGift cards
Support Gift Message
Export Gift codes to use offline
Easy to install and customize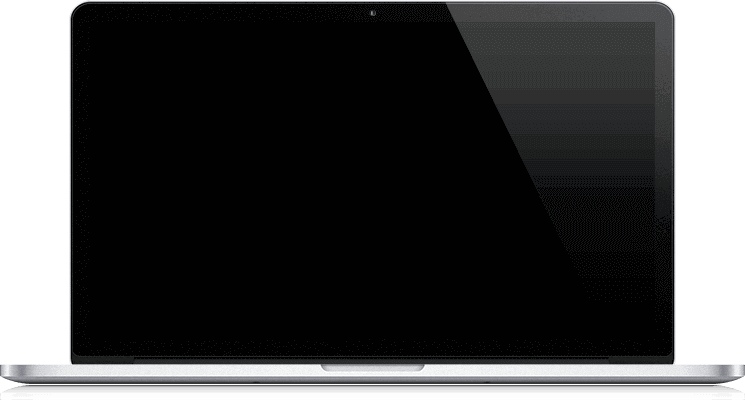 Magento 2 Gift Card extension allows admins to create gift card samples and configure them with ease. Beside this, electronic gift certificates can be personalized by users and more interestingly. Furthermore, Gift Card extension can help store admins manage gift codes, discounts, gift card usage and other gift card features.
As a result, this motivates gift voucher users to buy more. Gift Card extension will be helpful for online stores this holiday season.
Testimonials
Our clients talking about Mageplaza's Gift Card
" My customers even gave feedback that they were really satisfied with the flexibility in creating their own gift card templates"

"... this extension can't be omitted in an online store ..."

"... I'm 100% pleased with premade gift voucher templates, they look good and useful ..."
Highlight Features
Highlight features for your understanding
Personalized Gift Cards
Upload photos as gift card templates
Buyers are allowed to personalize their gift vouchers by using their own photos as templates. .gif, .png and .jpg files are supported.
Leave gift messages and personal info on gift certificates
Card buyers can leave their message and fill in their names along with recipient's information on cards. This feature makes a gift card become personalized
Drag and drop to design
Store admins are able to drag and drop blocks in the backend to design gift certificates. Additionally, admins can freely adjust the size of each block with ease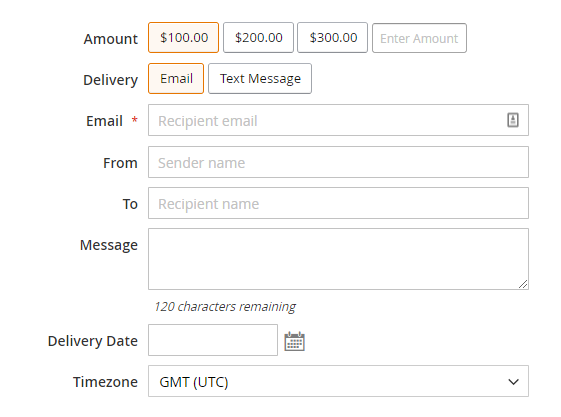 Gift Card Delivery
Buyers can choose to send digital gift vouchers by SMS, emails or via online messengers such as Whatsapp, Viber, Facebook Messenger or Tango. Otherwise, physical gift cards can be printed out and sent via post office.
SMS Notification
Allows admins to send SMS to gift card recipients about card's status. Messages can be customized to appear as personal SMS with customer name. Screenshot.
Print at home
Customers can use the coupon code or print the gift card at home to use at the local store.
Gift Card's More Features
Some of the Features that are gonna blow your mind off
Preview gift cards
Allows buyers to view gift vouchers and their usage before sending
Gift card tracking
Allows buyers to keep track of the gift card's status and get notifications if there's any change
Discount options
Store admins can set discount on product's price after or before tax
Use gift cards offline
Mageplaza's Gift Card extension allows merchants to print out physical gift vouchers and use them offline
Gift Expiration dates
Ability to set expiration dates for gift certificates and allow to show or hide them in the frontend
Restrict and condition gift codes
Store owner is able to let admins limit the number of gift codes or/and set conditions for gift codes
Usage conditions
Enable setting gift voucher usage conditions
Flexible Gift Card price
Buyers are able to filter gift card's price by using a fixed value or using a price range
Rest API
Rest API is well supported
Smart Pricing
Choose your suitable edition
Community
Crafted for a Great Webstore Start
Frequently Bought Together
Supports for Magento 2 Open-source Edition
(Magento Community)
Enterprise
Great for Enterprise solution
Supports for Magento 2 Commerce Edition
(Magento Enterprise)
Priority support
Frequently Bought Together
Free Update
Free lifetime updates
Premium Support
We offer fast response tickets.
60-day Money Back
There is no risk, why not give a try.
One-time payment
One-time payment, no hidden cost.
Frequently Asked Questions
We have answered a wide range of Questions for your Convenience
Q. How is Gift Card / gift voucher supported for offline payment?
Your customers can use gift card as a payment method for online and offline orders. With offline orders, recipients only need to present gift codes or print cards out as normal gift vouchers. It is so convenient, right?
Q. Is it monthly fee?
No, it is one-time payment, and there is no hidden cost.
Q. How to change Gift Card layout?
Gift Card layout will be chosen instantly in the frontend by CMS Static Block, there are some pre-made layouts that are available to pick. Moreover, admins can easily drag and drop to design new gift card layout templates.
Q. How many gift card codes can shoppers apply?
There is no limit for gift codes. Your customers are allowed to add multiple codes as they have. In addition, the remove is so easy to implement.
Q. What should I do if my gift code is stolen?
Don't worry about that! The gift code is secured tightly by replacing the part of code by X symbol.
Q. Can I offer an expiration for any gift card / gift certificates?
Of course, you can set expiration date, enable it to show up or hide it in the frontend. Check it out in the Magento admin
Q. How many gift codes can I generate at the same time?
The minimum number of gift codes you can generate at once is 10 and the maximum is unlimited. Therefore, please feel free to issue gift card codes in bulk
Q. What edition does this module support?
Yes. Mageplaza Gift Card is compatible out-of-the-box with Magento Open (Community), Magento Commerce (Enterprise), Magento Cloud 2.2.x, 2.3.x, 2.4.x.
Reviews (16)
What our customers say
Best gift card extension
I tried several gift card extensions before settling on this one. This one is the most flexible in design and application and works great. I like working with Mageplaza - probably the most responsive Magento extension provider I have worked with.
Very appreciate
Very friendly and patient support, even though the holidays! Although in our case, it turned out that the problem was another extension.
Great service
Desmond was awesome and very prompt with his response. He offered creative solutions to solve the problem. Thank you!
Dev
I like the attention to details that Mageplaza put in all their modules. Highly recommended
Thumps up for guys
As always awesome :)
Very recommended
We are very satisfied with the purchase of this extension. We had to ask for support due to an incompatibility problem with another extension and the support responded very well even during out-of-office hours since we have a lot of time difference between countries.
Exclusive Support Service
Thomas has been exceedingly helpful, correcting issues and customizing extensions to our needs in a very timely fashion. He clearly is very knowledgeable and eager to help and is one of the main reasons we elected to choose the Mageplaza Social Links extension. We intend to, in the future, look at more Mageplaza extensions as needed thanks to this wonderful service.
President
Great product and great service! We had an issue on installation that was fixed very quickly by support.
This module is necessary for Holidays
Our shop was in need of this. We were able to get up and run with gift cards immediately, just in time for the holidays. Also, you can get the professional installation from them if purchasing their installation package.
Awesome extension !!!
Gift Card extension is very easy to use. I love it!! Customers can buy gift cards and send to friends!! It's still new, so I didn't see it in real action. It's exactly what I was looking for. I love the fact that we can now use it to apply the credit toward an account. Also, Mageplaza offers a great customers service and support.
Good product with the fast support.
I have seen a problem form our side. I got it rectified by the support. I recommend you should add this extension to your store for creating and managing gift cards.
Excellent Thusfar
Support was very thorough. Took a minute to get past a few small issues, but seems well thought out. I like the options, and the balance of features is better than other brands I've used.
Great
Great extension that makes it really easy to Gift Cards. Now our online shop looks very professional. Simple installation and very good manual. I ordered more extensions and had a positive experience everywhere.
It's worth every penny
I'm surprised by what this module has done in my store. All the functions mentioned work perfectly. And I'm 100% pleased with pre-made gift voucher templates, they look good and useful. I'm also glad to know that I can even drag and drop to design my own samples or let my customers create their owns. Moreover, Mageplaza support team did well to help me deal with some problems. Thank you much!
Really impressive
I think this extension can't be omitted in an online store, especially when digital gift cards are becoming so popular worldwide. I've just installed it and the extension is really easy to configure. User-friendly interface and multiple features are reasons why I prefer this module from Mageplaza. With this reasonable price, I think it must be in wish list of every Magento 2 stores
A good extension
I have to send my compliment to Mageplaza for this extension. Everything is working well and precisely and we're looking forward to seeing a boom in our revenues this upcoming holiday shopping season. Some of my customers even gave feedback that they were really satisfied with the flexibility in creating their own gift card templates. So I hope you can optimize this feature more in the future! Thanks again!