Order Status Workflow in Magento 2
The Most Popular Extension Builder for

Magento 2
With a big catalog of 224+ extensions for your online store
Order Status Workflow in Magento 2
Following Order Status Workflow will help you understand how the ordering process is when one is placed by a customer. Otherwise, the order status workflow will show store admins that each order status is corresponding to a state.
For example, the first stage of a new order that is not paid and delivered, Magento 2 system will auto-set it to "Pending". Once you complete an invoice or you update the shipment, the status is changed to "Processing", and when you both generate an invoice and you ship the order the status is changed to "Complete".
Read more on How to create custom order status in Magento 2
Let's have a detailed view of the order status workflow with the chart below.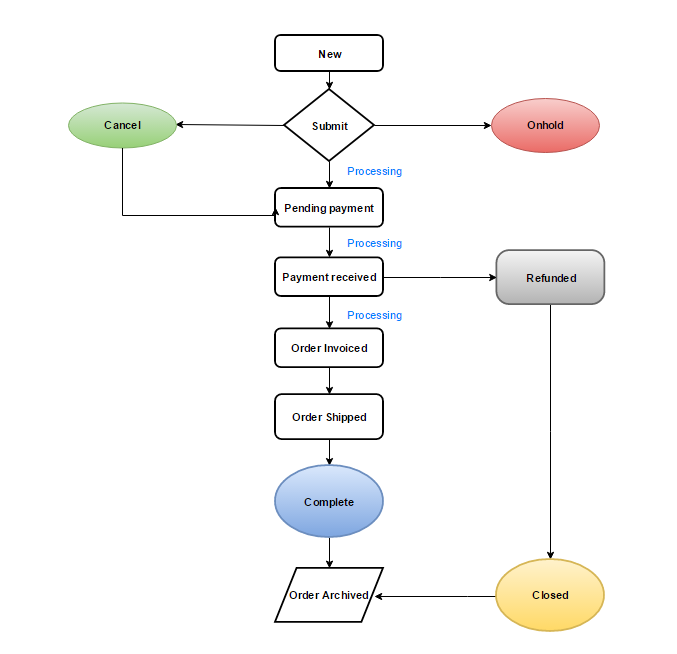 Magento 2 creates predefined states such as: New, Pending Payment, Processing, Complete, Closed, Canceled, On Hold, Payment Review. Some predefined status are Processing, Pending Payment, Pending Paypal, On Hold, Suspected Fraud, Pending, Complete, Closed, Canceled, Payment Review.
Now we will explain the terms in the workflow to you:
New: when customers just created an order and have not made any payment
Pending: when the invoice and shipment have not been created
Processing: the order has been either invoiced or delivered
Complete: when the order has been both invoiced and shipped
On hold: admins can assign the On hold status manually
Canceled: when the order has not been paid for, the store admin or the payment gateway will decide to put this status.
Closed: a credit memo is included and the refund has been made.
Discover Mageplaza Order Management extensions
Final words
Understanding order status workflow in Magento 2 helps online stores greatly in the order management process. However, we understand that you may have different demands in this matter, so feel free to check our solutions or address those and we will try our best to help.
Related topics
Looking for
Customization & Development Services?
8+ years of experiences in e-commerce & Magento has prepared us for any challenges, so that we can lead you to your success.
Get free consultant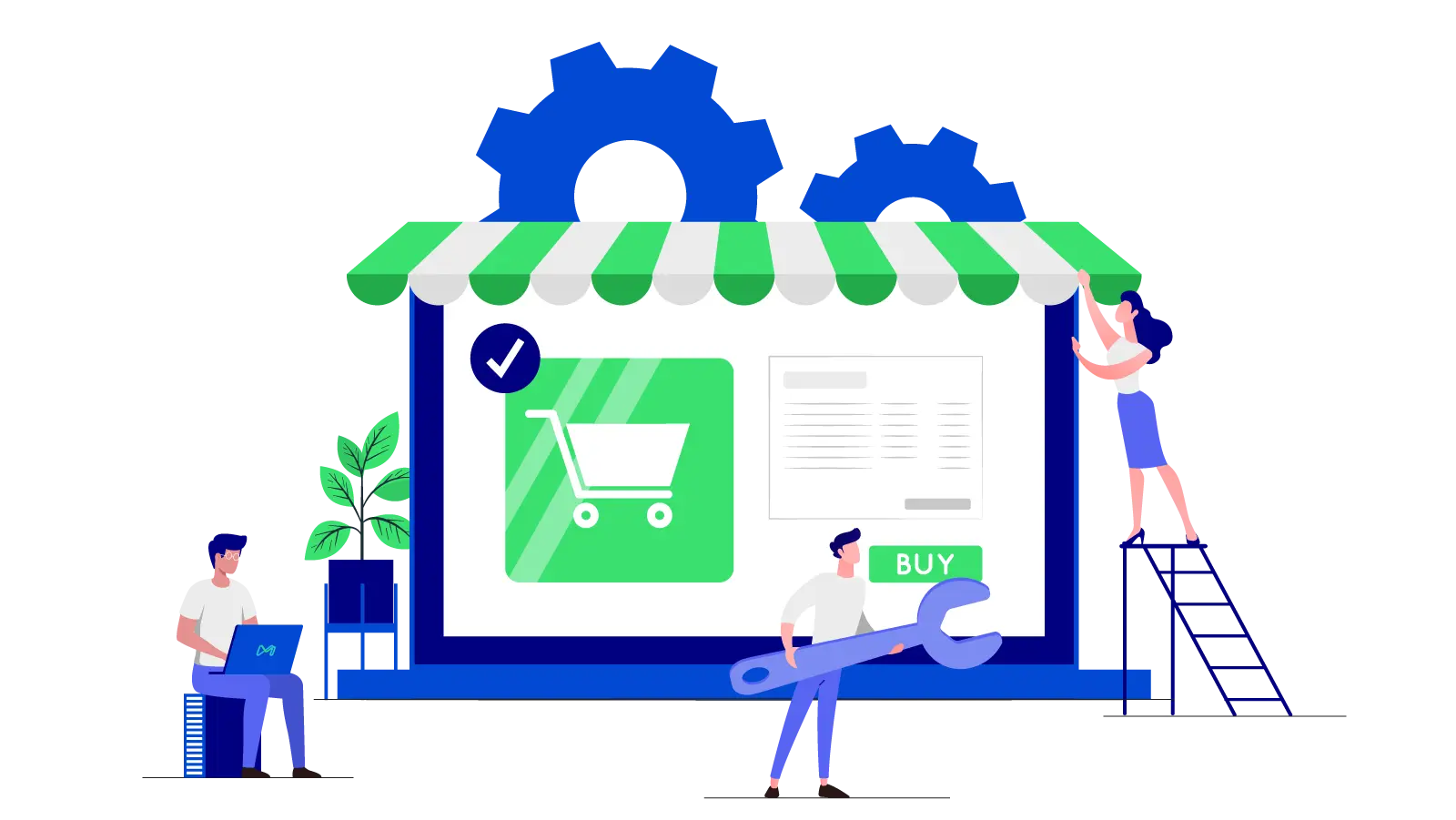 Recent Tutorials

People also searched for
magento 2 order status flow
magento 2 order workflow
magento 2 order processing workflow
magento 2 order flow

magento 2 workflow
magento order flow
magento order status flow
magento order workflow
magento workflow

magento order processing workflow
magento 2 order workflow
magento 2 order processing
magento 2 status
magento 2 default order status

magento change order status to complete without invoicing
2.2.x, 2.3.x, 2.4.x
Subscribe
Stay in the know
Get special offers on the latest news from Mageplaza.
Earn $10 in reward now!