How to Update Magento 2 Product Price in Bulk?
The Most Popular Extension Builder for

Magento 2
With a big catalog of 224+ extensions for your online store
Price is of the utmost vital factors a regular consumer will consider when it comes down to purchasing a product or service.
So far, price updates are a common phenomenon for online stores. But in a technology-driven world, manually price updates are no longer the optimal option for fast-growing businesses with thousands of categories and products.
Through this article, we want to show you a detailed guide on how to bulk update product prices in Magneto 2 effectively and efficiently. Without further ado, let's get started!
Table of Contents
Price updates in Magento 2 Default
By default, Magento store's admins can update any product price manually. Basically, you will go to the settings of each item listed on the grid and change the Cost field's value.
The problem is this update can only be done from a product to another, completely manual. Most importantly, Magento 2 default, at present, offers no feature allowing users to perform mass action on product price updates.
For businesses with thousands of products, the limitation on bulk price updates comes with several downsides, such as:
Updating product price manually increases the store admin's workload

Easily lead to unwanted mistakes when updating one by one (for multiple products during a short period of time)

Cause the drop in productivity since store admins have to spend too much time manually updating prices for a large number of products
Apparently, updating prices manually for multiple products is not an effective way to manage your store. What you need is an extension for Magento 2 that enables you to perform mass updates directly from the Product grid.
A clever manipulation of product prices (both upwards and downwards) gives eCommerce businesses enormous potential to increase profits. Still, it needs to be done in the right ways and at the right time.
How to update Magento 2 product price in mass?
There are many solutions out there that enable Magento merchants to bulk update product prices quickly and effortlessly in a few clicks.
And one of the top options we recommend you to try is the Magento 2 Product Mass Actions from Mageplaza. A tool is designed for quickness, efficiency, and ease. No more manual updates are needed, and all your products are always up-to-date precisely.
Step 1: Enable the Price Update of Mass Product Actions module
Download and install the Magento 2 Mass Product Actions to your Magento store

Go to the Admin Panel of your Magento store. Then, navigate to: Stores > Configuration > Mageplaza > Mass Product Actions > General tab

Set Enable = Yes

In the Select Actions table, click on the Update Price's box so that you can use it from the mass action list shown above the Product grid.

The module enables store admins to set the priority of each action shown on Grid according to their needs
Step 2: Select products for the bulk price update via Product Grid
Go to the store's Product grid by selecting Catalog > Products

Tick the checkboxes of all the products you want to change prices. Another way is to click Select All on This Page or Select All to save time

Then click on the Action bar and choose Update Price. A popup appears - this is where you can set up the price update for all selected products
Step 3: Set up bulk price updates via the Update Price popup
One of this extension's strengths is that it allows for selective price updates. The popup of the Price Update feature includes 4 main settings:
Change Price

Change Cost

Special Price

Change Tier Price(s)
3 first settings (Change Price/ Cost and Special Price) offer 5 options:
Plus: Plus the price/ cost value

Plus by Percentage: Plus the cost/ price by %

Fixed value: Use as a fixed value

Minus: Minus the value

Minus by Percentage: Minus value by %
Settings for the Change Price
Mass Product Actions help merchants adjust product prices directly at the product listing grid with user-friendly mass action options.
For any selection you make amongst 5 options, the system will display 2 more fields. They are:
Update using Cost = Yes/ No: If you choose Yes, then the system will update the Price value based on the Cost value

Value: Here, you need to insert the value (A required field)
If the inserted value is wrong or you skip this field, the system will send an error message. As a result, the change can't be submitted.
Settings for the Change Cost
Unlike the settings of Change Price, only one field appears when you choose one of 5 options. That's the Value field.
The afterward setup is the same. You must insert a value to this field to finish the whole update process.
Settings for the Special Price
Like Change Price, the system also displays 2 more fields (Update using Price and Value) after selecting one of the above options.
The only difference is that since it's Special Price settings, there are 2 more fields. They allow you to schedule the start and end dates for applying the special price.
Change Tier Price(s) table
Website: Used when you have more than one website. The store admin just need to select the site to add tier price

Customer Group: Choose the customer group (All Groups, Not Logged In, General, Retailer, or Wholesale) that you want to apply tier price

Quantity And Price: Fill in the amount and price to use the tier price

You can delete a rule by tapping on the "Garbage bin" icon
The bottom line!
A well-thought pricing strategy is essential to optimize a business's sales volume and profit. Along with that, the role of Magento 2 extensions is exceptionally vital. It will decide the success of a pricing strategy when implementing on a website.
Mass update vs. bulk edit for all store's products are 2 dispensable features that can take your data management process to the next level.
Looking for
Customization & Development Services?
8+ years of experiences in e-commerce & Magento has prepared us for any challenges, so that we can lead you to your success.
Get free consultant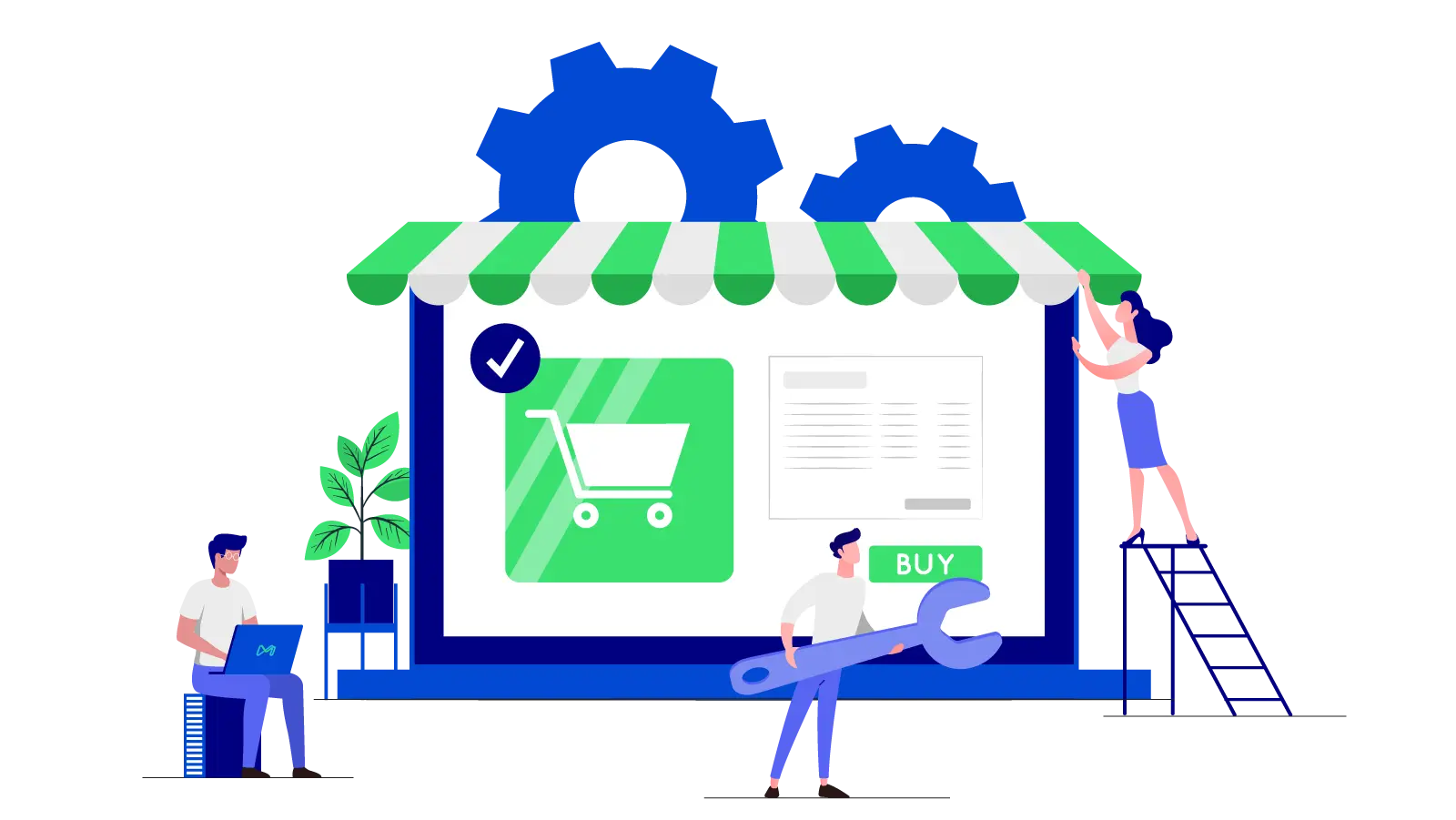 ---
---
As a content executive at Mageplaza, Mia Hoang understands the value of content marketing lies in the engagement between the customers and companies. Her wish is to bring a unique voice, different perspectives, and new light for every audience.
Recent Tutorials

Subscribe
Stay in the know
Get special offers on the latest news from Mageplaza.
Earn $10 in reward now!