B2B eCommerce Payment Methods Guide: Compare Pros & Cons in 2023
The Most Popular Extension Builder for

Magento 2
With a big catalog of 224+ extensions for your online store
In 2023, diversifying B2B eCommerce payment methods is crucial to every business operating online, because it can enhance the overall shopping experience for consumers, maximize revenue, and even elevate a company's brand presence.
Thanks to modern technology, financial business management has been a lot easier than it was a decade ago. While some still use cash or check, many companies now use electronic B2B payment methods.
However, there are still factors to consider, such as security, processing time, etc. As a result, one payment method may not suit all businesses.
To help business owners navigate a developing B2B payment landscape, we have put together this comprehensive guide that compares each B2B eCommerce payment method, empowering you to make informed decisions to advance your business.
Table of content
An overview of B2B payment
Simply, B2B payments are payments made between companies for goods or services. For example, a company might pay a supplier for office equipment, or a restaurant owner might pay for vegetables, fruits, meats from their providers. In general, whenever one business invoices another one, it creates a B2B payment scenario.
According to AFP Digital Payments Survey 2022, 92% of international businesses still accept checks as payment, and 86% still pay certain bills with them.
So why does this happen? That is because B2B payment is influenced by several factors that do not exert any impact on consumer payment.
Volume: Payments between merchants convey higher values than payments between consumers
Frequency: The contracts between businesses often come with regular and recurring transactions.
Industry: Certain industries have their own payment needs (which can be seen from the revenue of industries listed above)
The number of people in the business cycles: There are many people involved in each B2B transaction because of its complexity.
Payment delay: B2B payment cycles often last 30-90 days. That is so much longer than the personal transaction, which is right on-site or just a few minutes.
Find Out B2B Payment Gateways For Your Store
The Most Common B2B Ecommerce Payment Methods in 2023: Pros and Cons
Cash
Although businesses have used cash to pay each other over the years, this seems to be gradually obsolete. Today, it seems weird to come and pay a supplier a briefcase full of bills. How can you handle this if the contracts cost billions of dollars?
Checks
For B2B eCommerce companies paying by checks is relatively easy. Basically, this category includes traditional paper checks and electronic checks issued by a purchaser to a seller. Only after the check is deposited, the payment request from the buyer's bank will be sent to the seller's bank.
Interestingly, while we are not using checks much in our personal lives, they still dominate the business or eCommerce world.
ACH (Automated Clearing House) Payment
ACH, short for "Automated Clearing House", is a faster and more effective way for businesses to pay online. It uses bank accounts and banking numbers like digital checks. For regular commercial payments, banks often offer it away for free to encourage use. Billing helps manage cash flow and transactions with ACH. Other apps and ERP systems work with it.
However, B2B ACH payments are only possible in the US at certain times. Missing this timeframe delays payment processing until the next day.
Wire transfers
Wire transfers were first introduced over 150 years ago by Western Union. The fund transfers between the banks will be electronically routed through a financial network like SWIFT and Fedwire. In spite of being quite expensive, this payment can process the payment between businesses within hours.
Credit cards
Credit card adoption is not accepted by all vendors, especially small businesses or startups because of the processing fee. While it allows the seller to receive the payment quickly, the buyer can postpone their payment for more than one billing cycle.
Payment gateways
The payment gateways such as Paypal, Stripe, Square , and Bill.com allow the buyers to pay for goods and services online during the checkout process.
Learn more: 7 Things to Consider before Choosing Payment Gateway for your business
Quickly Compare 6 Common B2B eCommerce Payment Methods
| Payment Method Option | Pros | Cons |
| --- | --- | --- |
| Cash | Widely accepted.Transactions are anonymous.No fees are charged.Ideal for small, in-person transactions. | Not ideal for big transactions.Risk of losing or having it stolen.Not convenient for eCommerce. |
| Checks | Widely used in B2B transactions.Provides a record of payment.Can be used for high-value transactions. | Delays in deposit and clearance.Fraud and bounced checks are risky.Not convenient for online transactions. |
| ACH Payments | Cost-effective for B2B transactions.Fast and reliable funds transfer within the U.S.Reduced risk of physical payment-related issues (e.g., lost checks). | Insufficient cash may delay processing.Bank account concerns may delay payments.Not as accepted internationally as wire transfers for cross-border transactions. |
| Wire Transfers | Fast money transfer.Suitable for large transactions.Safe and reliable for international payments. | High transaction fees.Requires bank account details.May involve currency conversion fees. |
| Credit Cards | Convenient for online and in-store purchases.Allows buyers to delay payment.Offers reward points and purchase protection. | Required processing fees for merchants.Not widely accepted by all vendors.Potential for credit card debt. |
| Payment Gateways | Easier for people to pay online.Better security for online transactions.Supports various payment methods. | Required transaction fees for merchants.May require integration with the seller's website.Some buyers may not trust certain gateways. |
How to Choose The Most Suitable B2B Payment Methods for Your eCommerce Store?
Payment gateways, ACH payments, wire transfers, credit cards, and wire transfers all seem like sensible options for B2B eCommerce businesses to consider. The most important aspect, though, is finding a solution that is suited to your particular business requirements, because a one-size-fits-all strategy might not meet all of your needs.
Here's a brief guide on choose the most suitable B2B payments methods for your eCommerce site:
Research to understand how your target consumer prefers to pay and what your competitors are providing.
Evaluate the transaction fee
Protect both business and customers from fraud with security features like two-factor authentication, encryption, and fraud prevention.
Compatible with various eCommerce platforms.
Consider the location of your customers and provide payment options that are commonly used and accepted in those regions.
Ultimately, the most crucial aspect to remember when choosing payment methods for your B2B eCommerce site is to select options that provide the utmost convenience for your customers.
6 Popular The Best B2B Payment Platforms and Providers
On the market, we can see lots of banks, fintech firms, or industry specialists providing B2B payment platforms, and it seems as more and more new platforms are coming online every day.
Let's check out our the top options listed here:
Perfect for: B2B firms buying or selling on net terms
Fundbox is a small business lender who focuses on invoice financing and business lines of credit. By using Fundbox, the seller can receive payment on an invoice instantly while the buyer can postpone up to 60 days to pay for the goods or services.
Here is how it works: the seller invites their buyers to Fundbox Pay and sends them a payment request after they are approved.
Once the buyer accepts the request, Fundbox will send the amount to the seller right way, minus a 2.9% processing fee. The approved buyer has 60 days to pay Fundbox the balance. After 60 days, they can extend terms for up to one year for a flat weekly fee.
Furthermore, Fundbox also provides checkout functionality for B2B eCommerce and wholesale business, which is similar to the checkout experience via credit card.
Perfect for: B2B businesses using invoices to bill their clients or pay their vendors via this network.
Paypal allows the buyers to pay both by credit card and debit card with their Paypal balances or a linked bank account at no cost. At the same time, the seller's fee is 2.9% plus $0.30 per transaction. There is a Paypal mobile version that helps businesses send and receive money via mobile.
Paypal also offers more advanced B2B payment features - Paypal Payment Pro with the cost of 30$ on top of transaction fees paid monthly.
Thanks to this upgraded plan, payments by phone, mail, fax can be all accepted. Besides, it is also simple to design and host an online checkout experience for wholesales buyers.
Perfect for: B2B business who focus on providing online payment page for customers
Square is one of the heavyweights in the market. Like Paypal, Square supports a number of B2B payment solutions, including credit card, which costs 2.75% per transaction and invoicing, which costs 2.9% plus $0.03 per transaction. Unlike Paypal, users can not pay with a linked bank account on Square.
Perfect for: B2B business who already use that for accounting Quickbook is a popular payment provider for small companies, well-known for their accounting software. Quickbooks offers a B2B payment solution that works the same as Square and Paypal.
However, one of the most outstanding features that make it different from the rest is that ingoing and outgoing payments automatically sync with the user's accounting statements. That results in a simple process for bookkeeping and taxes.
The fee by credit card is 2.9% plus 0.25 for each transaction, which is a bit slower than Paypal and Square. If businesses accept to pay $20 monthly or have total transactions, over $7,500 in B2B payment can enjoy a discount off these rates.
Read more: Magento 2 Quickbooks Online extension
Perfect for: B2B businesses which want to use one platform for their payments and time tracking solution
Due provides full-scale payment solutions, including electronic invoicing, digital wallet, mobile payments, project management, and time tracking. The company offers a low-cost payment processing fee, starting at 2.8%, which makes Due a good choice for law firms, bookkeepers.
Perfect for: B2B businesses who do business across the border Transpay service supports international payments to and from 200 countries in 60 currencies. This kind of payment is highly recommended for small businesses because the higher cost they need for wire or bank transfer overseas is significantly limited by Transpay.
By using this payment method, business owners can send money directly from their US bank account to their local bank account in local currency. The transaction fee is so much lower than bank wire fees, ranging from $5 to $20 for each transaction.
Quickly Compare These 6 B2B Payment Platforms and Providers
| Payment Platform and Provider | Pros | Cons |
| --- | --- | --- |
| Fundbox Pay | Sellers get paid immediately after invoice approval.Buyers can delay payment for 60 days.Provides B2B eCommerce checkout.Extended buyer terms up to a year. | Charges a minimum of 2.9% processing fee for each transaction.Buyers pay a weekly flat fee for terms over 60 days. |
| Paypal | Accepts various payment methods.Offers a mobile version for easy money transfers.Upgraded plan allows phone, mail, and fax payments. | Charges a 2.9% fee + $0.30 per transaction.Paypal Payment Pro ($30/month) may be expensive for some businesses. |
| Square | Integration with Quickbooks accounting software.Accounting statements and payments sync automatically, simplifying bookkeeping.Discounts available for high transaction volumes or monthly fees. | Charges 2.9% plus $0.25 per transaction, slightly more than competitors. |
| Due | Full-service payment, time tracking, and project management.Low payment processing fees: from 2.8%Suitable for law firms and bookkeepers. | Not noticeable |
| Transpay | Supports international payments.Significantly lower transaction fees than bank wire transfers.Direct transfers in local currencies simplify overseas payments. | Not noticeable |
Best Practices for B2B eCommerce Payment
Every business is different, and there is no one size that fits for all. Possibly, the payment solutions that work well for your eCommerce company can not be used for another business and vice versa. Here are the best practices that will be helpful for both B2B eCommerce buyers and sellers.
For sellers
Invoice customer right after the transaction
Send follow up reminders when the payment deadline nears
Apply early payment discount and overdue payment penalties
Consider credit card allowance

For buyers

Wait to settle your invoice until they are due
Use the credit card for the payment transaction if you still need time for reconciling the cost
Inform the vendor if you miss a payment deadline
Negotiate with your vendor for more favorable terms of payment
Try to pay via electronic platforms instead of checks
Final thoughts
Technology has transferred all aspects of your modern life, including business. Today, business transactions are a lot more complicated than the past, which requires us to apply smart and convenient payment methods and platforms. Choosing the right payment platform for your B2B business is like choosing the right boat for your journey.
There are a lot of options in front of you, but you should choose one, or some, payment solution that fits your business case. We hope that this article would be a useful source of information for choosing B2B eCommerce payment methods and also payment platforms. We greatly appreciate your reading time!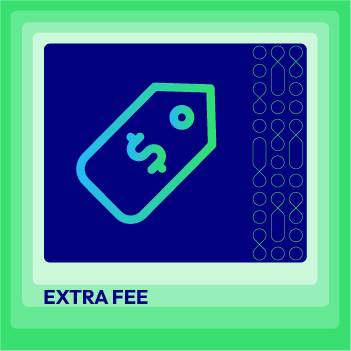 Diversify extra services to your Magento 2 checkout page with the Extra Fee extension
Check it out!

Marketing Manager of Mageplaza. Summer is attracted by new things. She loves writing, travelling and photography. Perceives herself as a part-time gymmer and a full-time dream chaser.
Website Support
& Maintenance Services
Make sure your store is not only in good shape but also thriving with a professional team yet at an affordable price.
Get Started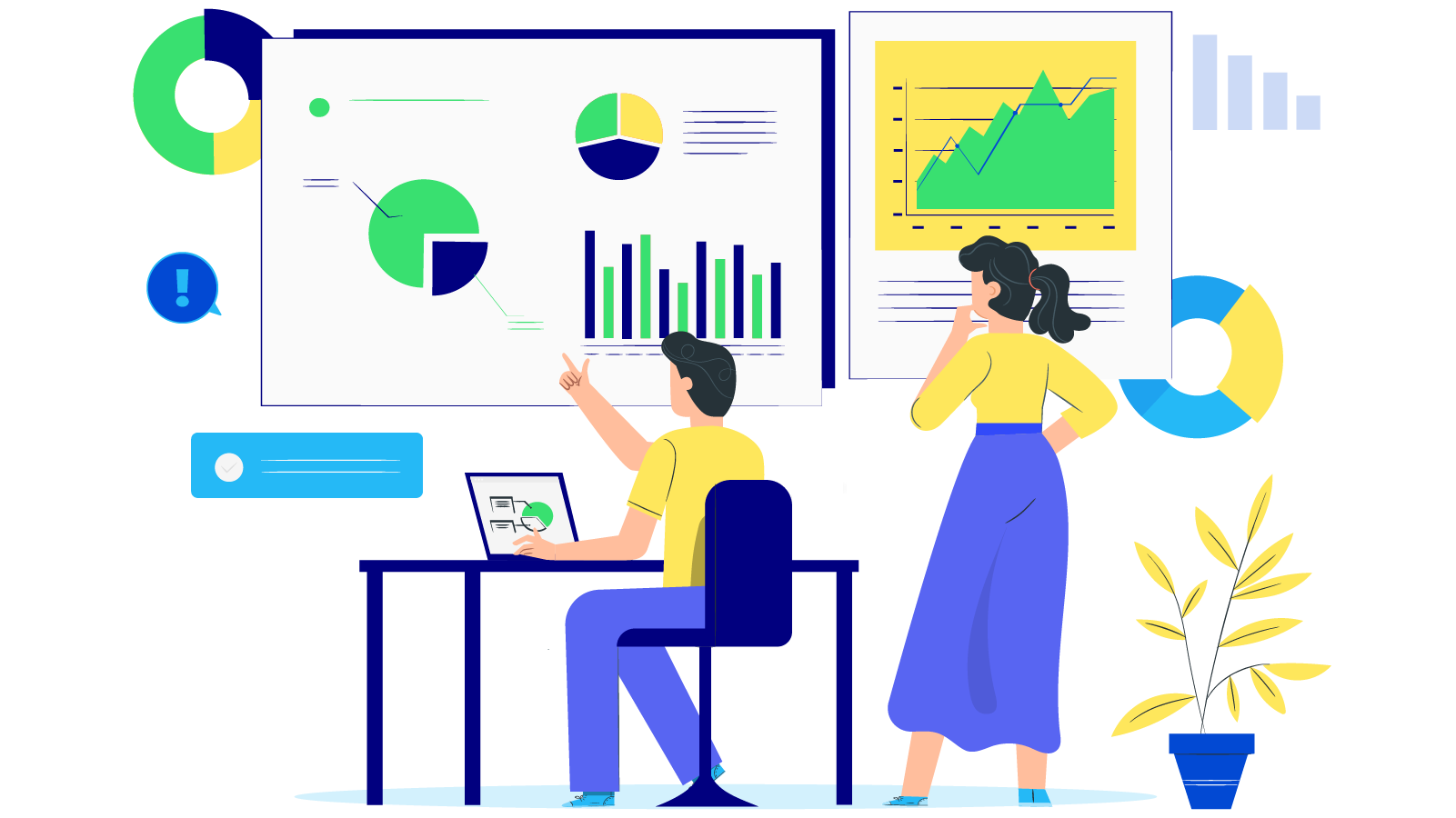 New Posts



Subscribe
Stay in the know
Get special offers on the latest news from Mageplaza.
Earn $10 in reward now!