Top 10 Best B2B wholesale platforms in 2023
The Most Popular Extension Builder for

Magento 2
With a big catalog of 234+ extensions for your online store
If you have decided to start a wholesale business, you will need to build a website first. And all start with an intuitive platform in which you can set and place the first brick for your eCommerce website. You can find a lot of platforms out there with a simple click. However, it must be tiring if you just go to the search bar without any particular concept and standards for the platform you are looking for.
You might have actually done what I talked about, but still stuck at the ocean of information on the Internet. It's not only happening to you. Many soon-to-be B2B wholesalers also face the same dilemmas before getting their first-ever eCommerce business setup.
Don't worry!
This article is for those who have no time browsing tons of webpages to find out a suitable platform. Below, you will know what features to rely on when choosing a platform and also a top list for you to practice what you've learned right away.
B2B Solution Infosheet for Magento 2
An all-in-one solution to increase conversion rate and boost sales for B2B business
Download PDF
Table of Contents
Top 11 best B2B wholesale platforms
1. Shopify
Shopify becomes the world-class eCommerce platform for its simplicity and efficiency. The platform has opened up many opportunities for online businesses to make their goods sold online in an easier way. Other than simple design and configuration, Shopify beats up other competitors for its rich sales features. Online store owners can market their products efficiently with different marketing campaigns, including email marketing with Shopify email, Google Smart Shopping, Facebook Ads.
Shopify also offers a time-saving and flexible management solution for busy B2B business doers by allowing them to update and control every important data via a single dashboard. Regarding customer support, Shopify's support service is out of this eCommerce world. You can contact them 24/7 to get issues resolved or expert advice.
Shopify also has a wide range of innovative apps and responsive themes. Walk around Shopify stores, you can get all the features needed for your eCommerce wholesale website.
Outstanding features
Launch multiple websites from the same backend
Advanced custom pricing
Thousands of integrated apps
Sell to everyone, everywhere, and across multi-channels
Manage everything through a single dashboard
Grow audiences with content marketing and SEO tools
Built-in blogs to attract customers
Insightful reports to track campaign performance
Fully edit HTML and CSS
Flexible shipping rates and free shipping
Integrate with over 100 payment gateways
Create accounts at the checkout
Fulfill one or multiple orders with one click
Customizable automated store emails with any design
Social media integration
Build a multi-lingual website
Pros of Shopify
Easy to use
Affordable pricing
Huge collections of apps and beautiful storefront themes
Flexible sell online and offline with comprehensive Point of Sale (POS) options & hardware
Assign attribute sales to specific staff
Import/export product data from CSV file or use third-party apps
Create up to 100 different variants for one product
Save time with automated product collections to deal with large product ranges
Multiple shipping rates
Cons of Shopify
Limited functionality for extensive growth (unless you upgrade to Shopify Plus)
Most apps are not free
Built-in SEO tools are 'good enough'. Must install apps for extended features
AMP only available if install a paid app
Basic Shopify: $29/month
Shopify: $79/month
Advanced: $299/month
Shopify Plus: Contact for a quote
Who should you Shopify?
Shopify is the most easy-to-use eCommerce platform for both small and large B2B businesses because it provides essential tools to build a well-functioning and beautiful website. However, if you need a website capable of handling a large number of wholesale products, you might consider Shopify Plus.
2. BigCommerce
BigCommerce is another incredible tool for eCommerce wholesale in the B2B landscape. Known as a world's leading cloud eCommerce platform, BigCommerce offers various features and options designed to build up a robust and fast eCommerce website. Your user experience is extremely important, that's why BigCommerce enables you to deliver API-driven and high-touch experiences through your CMS, DXP, application, device, or custom front-end.
With powerful eCommerce tool plugs and engine, you can create a sleek checkout for customers while ensuring a seamless retail experience for yourself. It's easy to create differentiated mobile-responsive offerings from the homepage to the checkout page. PCI compliance is already set so it's sure that your online store data and customers' crucial information is protected from malicious attacks.
Outstanding features
Easily edit site pages without coding required
Mobile optimization
Multiple fully-customizable themes with built-in HTML, CSS, and Javascript
Build your site with WordPress integration
Support B2B specific payment services
Build responsive and beautiful storefront
Mobile optimization
Sell across channels
Segment customer groups
SEO-friendly URL and out-of-the-box metadata
Discount coupon & gift vouchers
Automated emails avoid abandoned carts
Learn more about BigCommerce's features
Pros of BigCommerce
Easy and flexible to add unlimited product variants
Scalable for different business types
No transaction fees
Good for SEO
Blaze speed and rock-solid security
Easy and responsive design
Cons of BigCommerce
Automatically update the plan if the sales exceed the limit
Not powerful enough for content editing
Tough pricing
Require high costs when switching to self-hosted setup
Pricing
Standard: $25.95/month
Plus: $79.95/month
Pro: $299.95/month
Enterprise: Contact sales or call for custom pricing
Click here to check out BigCommerce's full pricing and features
Who should use BigCommerce?
Both small and large B2B wholesale business can leverage the power of BigCommerce. It offers various features for all-level projects. However, BigCommerce is best for large or fast-growing businesses.
3. Magento Commerce
Magento is a leading open-source B2B eCommerce platform with incredible features and scalability for any kind of business. Magento Commerce is a premium version of Magento Open-source that accelerate your business in the current eCommerce landscape with intuitive built-in features of Magento 2. With Magento's ease of use, you can build a website with a favorable design and editable content layouts with no code required.
Compared to free Magento Opensource, Magento Commerce gives you more functionality, including advanced marketing features, customer reward programs, and targeted promotions. Large wholesale businesses with multiple products, brands, stores, and warehouses can maximize their capabilities with Magento Order Management, creating seamless cross-channel experiences.
Outstanding features
Build webpages with in-line editing and powerful content tools
Quickly add products to content pages
Custom category pages for easier product discovery
Increase engagement and boost conversion rate on mobile & desktop
Product recommendations for more relevant experiences
Seamlessly integrate with Amazon to grow revenue
Inventory management
Listing management
Fulfillment management
Pros of Magento Commerce
Provide more functionalities for modern eCommerce growth
Scalability to scale up with large B2B businesses
Flexible customization
A huge community of users and developers for support
Professional themes and designs
Multi-store and multi-warehouse functionality
Intuitive and easy to navigate end-user interface
Easy to handle data
Several extensions with extended functionality
Fast loading
Cons of Magento Commerce
Magento Commerce is expensive
It's hard to find authentic and high qualified Magento developers
Product support is quite pricey
Limited B2B sales features
Pricing
Magento Community: Free
Magento Enterprise: Start at $22,000/year
Magento Commerce Cloud: Start at $2000/year (includes hosting)
Who should use Magento Commerce?
Wholesale businesses with a large volume of sales can outgrow with Magento Commerce. If you have a low budget, consider other options.
4. 3DCart
3DCart is an optimal eCommerce platform to build a simple yet powerful website that quickly attracts and converts customers effectively for B2B wholesale business with different product types. 3DCart enables you to implement features essential to your business without less and no technical headache.
Accessing to many modern and mobile-friendly templates with important design considerations, your website is off to a great start right from the beginning. 3DCart designs theme with fully eCommerce-optimized layouts. Your website performance is qualified by the standard like the placement of important content, ideal amount of whitespace, and compelling call to actions.
Besides, if you want to do more advanced customization, 3Dcart always opens a room for you. You can access all the files evolving your them and edit your HTML and CSS with ease as long as you can.
Outstanding features
Pricing customization
One-click order and subscriptions
Segmentation for customers
Multiple payment gateways
Mobile-friendly and responsive store
Create configurable coupons and discounts
Implement the pre-order process
Manage and control the website's content
Inventory management
Pros of 3Dcart
More features than other platforms
Unlimited product listings
Fast loading speed for any device
Variety of checkout options
No transaction fees
Lots of built-in marketing and SEO tools
User-friendly interface
Unlimited orders
Cons of 3Dcart
Difficult to upload products with multiple variations
The templates seem too simple and basic
More optimal templates require fees
Pricing
Startup store: $17.10/month
Basic store: $26.10/month
Plus store: $71.10/month
Power store: $116.10/month
Pro store: $206.10/month
Who should use 3DCart?
3DCart is easy to use, so any kind of business can use this platform.
5. Prestashop
PrestaShop is open-source eCommerce platforms for B2B wholesalers. It's well-known for flexible customization options. The platform offers efficient, innovative eCommerce solutions with all features you need to create an online store from scratch and customize it to suit you.
If you're looking for a solution that helps you build a B2B wholesale platform with all essentials, PrestaShop is a good option. Your store will be full-functioned with customer service tools integrated out-of-the-box and many other features installed easily. PrestaShop also enables you to sell at a wholesale level globally with multi-languages and currencies support, which makes your business has no borders.
Outstanding features
Quickly create products, categories, and values
Modify product navigation
Track product inventory
Customize many features of the store
Market the store with special offers, product highlights, and increase engagement
Manage orders
Increase customer loyalty
Get insights about products, marketing performance, sales, and customers
Run multiple stores on the same BackOffice
Access all support documents and hands-on technical help
Pros of Prestashop
Easy to install
Budget-friendly
User-friendly
Easy and multiple customizations
Support different secure payment options
Cons of Prestashop
Limited scalability
Unprofessional design
Pricing: This open-source platform is free of charge. You can download PrestaShop and create an online store right away.
Who should use PrestaShop?
PrestaShop is suitable for small and medium-sized B2B wholesale businesses. If you have a low budget and are looking for something that helps you build a standard online wholesale store, PrestaShop is a safe solution.
6. WooCommerce
Another ubiquitous open-source eCommerce platform in this list is WooCommerce. This customizable and user-friendly platform is built on WordPress, which makes it easy for users to optimize content for their website. Especially WordPress masters, who are already familiar with WordPress, can quickly build a website without difficulties.
WooCommerce enables non-technical users to build a fully-featured B2B website with plenty of incredible plugins and themes. From the first steps of website development, you're backed with a lot of performance optimization tools that help your website to rank higher and earn more attraction.
Outstanding features
Wide range of extensions and add-ons
Wholesale-friendly
SEO-friendly design
Work out-of-the-box with WordPress
Secure payment, configurable shipping options
Fully integrate with various official intuitive extensions
Great scalability and virtually integrate with any service
Fast-growing community
Pros of WooCommerce
Free and open source
Thousands of customizable themes
Flexible configuration to sell any kind of products
Optimal cybersecurity
Full control of content and store
Extensive range of plugins
Large community support
Cons of WooCommerce
Require users some knowledge of WordPress and WooCommerce
Many paid extensions
Difficult for non-tech savvy to build a robust site
WooCommerce doesn't meet the WordPress updates well
Hard to implement multi-currency
No multi-lingual functionality
Who should use WooCommerce?
WooCommerce gives users essential features to build a standard eCommerce website like inventory management, shipping costs, tax calculation, and payment options. Therefore wholesale businesses of all sizes can leverage this platform. When combined with other extensions and new functionality added, WooCommerce users can create a powerful website for larger businesses.
7. eWorldTrade
eWorldTrade is the largest growing B2B platform that has been rapidly growing. It is a global platform that caters to buyers and sellers to sell their products. This B2B platform has been working in the industry for over a decade with the aim to provide transparent trading across the world. This B2B eCommerce platform has been designed to develop a connection with reliable manufacturers and sellers for B2B trade. However, eWorldTrade has managed to service clients by breaking the geographical borders and providing safe and secure services globally.
eWorldTrade offers their services at budget-friendly rates and is looking forward to achieving spectacular business transactions. This platform is considered as the gateway to every business and surges to expand their business horizon globally. They are on a mission to make trade trustable and rapid by keeping each process transparent. It has a wide directory of buyers and suppliers that allows them to choose from the best trader as per their requirement. It is the smooth-running B2B platform that operates 24/7. It has categorized each product according to the industry they belong to.
Outstanding Features
Connects with international clients
Has over 500,000 registered users
A seamless B2B platform
Has a large database that each product is shown to millions of users
It helps in growing a business
Operate at all the time
It has unlimited access for the premium users
It has a wide range of products available
Helps in getting a free quote
It has a speedy delivery time
Manufacturers and suppliers are verified
Has a flawless working mobile app
A secure website encrypted by HTML
The customer support is above satisfaction
Pros Of eWorldTrade
A socializing platform for brands to socialize
Guarantees a 100% result
Operates in two languages
The fastest VPN to keep the company secure
Builds logo for brands to make a visible identity
Crafts safe and strategic business solutions
Cons Of eWorldTrade
Does not operate in more than two languages
Moderately high rates of premium package
Pricing
Elite Member: $399/Yearly
Gold Member: $1499/Yearly
Platinum Member: $2499/Yearly
Platinum Plus Member: $3999/Yearly
Exclusive Member: $7999/Yearly
Who should use eWorldTrade? It accommodates every corporation to join this platform for business transactions. It is an easy-to-use and user-friendly platform for small and large businesses.
8. TradeGecko
TradeGecko is a cloud-host B2B eCommerce platform established in 2012 with the initial aim of helping businesses to especially manage and track their retail inventory. Its simplicity and automation enable wholesalers to easily build up an eCommerce website from scratch.
Other than a neat, simple, and hassle-free configuration and implementation, TradeGecko's extensive reporting and analytics are also worth a special mention. B2B wholesale businesses can keep track of products sold and inventory efficiently as TradeGecko sets up and maintains an all-inclusive automated and integrated operations specified for wholesale. Across-channels selling is viable with this platform too.
Outstanding features
Sell across multiple channels with ease
Build up a customizable B2B eCommerce store
Enable B2B wholesale payments with one click
Automate tasks on sales order, fulfillment, shipment, discounts, etc
Available templates for workflows actions
Manage orders, customers, and products anywhere with mobile sales app
Pros of TradeGecko
Fast and flexible payment transactions
In-depth inventory report
Integrate seamlessly with major platforms and accountancy
On-the-go management with iOS mobile app
Cons of TradeGecko
Limited features for more large B2B eCommerce wholesales
Lacks built-in POS system
Only accept refunds via credit card
Technical support is not always available
Inventory tracking might not be good as expected because of bad syncing with other platforms
Pricing
Founder: $39/month, billed annually
Lite: $79/month, billed annually
Small business: $199/month, billed annually
Business: $599/month, billed annually
Who should use TradeGecko?
Small and medium-sized businesses, wholesalers, or retailers can use this platform to make inventory management, especially physical inventory, easier.
9. Netsuite SuiteCommerce
Netsuite SuiteCommerce is a cloud-based eCommerce platform built with the optimization and multi-channel selling capabilities in mind. It's suitable for businesses selling both in brick and mortar stores as well as online. Store owners can connect data from offline stores with an eCommerce website with an intuitive POS system to manage inventory, orders, marketing, sales, customer service, and more effectively.
Tweaking and optimizing product content across a variety of channels is easy and fast. This feature helps you deal with product information on tons of wholesale products effectively. Backed by professional experts, high-standard services, and an extensive partner ecosystem, Netsuite SuiteCommerce provides you with everything you need for your business to succeed.
Outstanding features
Data synchronization of multiple channels
Satisfy omnichannel demand with Intuitive Point of Sale
Powerful, feature-rich, and easy to use commerce marketing
Manage orders from multiple channels
Leverage product content across all channels
Get customer visibility and understand them via comprehensive CRM
Provide various services: consulting, development, implementation, etc
Pros of Netsuite SuiteCommerce
A stable and safe platform
Easy to configure and customize to suit business needs
Accurate and in-depth data report
Highly personalized and branded shopping experience
Cons of Netsuite SuiteCommerce
Lack of automation and integration scalability for large businesses
Accurate but function-limited report
Time-consuming currency update
Pricing
SuiteCommerce Standard: $2.500+/month
SuiteCommerce Advanced: $5000/month
The total cost of your Netsuite SuiteCommerce solution will depend on user count, add-ons, extensions, and contract duration. If your business grows, the fee will grow too.
Who should use Netsuite SuiteCommerce?
Netsuite SuiteCommerce is not recommended for new users with little or no technical knowledge. However, B2B wholesales looking for a simple yet needed functionality eCommerce solution, SuiteCommerce standard is not a bad choice. While SuiteCommerce Advanced is really suitable for B2B wholesale businesses with a high transaction volume and complicated product catalog.
10. OROCommerce
If you're looking for a platform that fulfills the unique needs of a B2B eCommerce wholesale business, OROCommerce has you covered. The platform provides users with optimal eCommerce solutions to create a great online presence for your business. Built-in CRM is included in OROCommerce, which enables business leaders to run through the sales process more efficiently with an in-depth understanding of customers' reactions and sales pipeline organization. From that, it'll be much easier to determine marketing and sales projections for the business.
Outstanding features
Manage corporate accounts across B2B organizations
Set roles for users and internal employees
Create and manage multiple price-lists
Enable buyers to work on multiple shopping lists
Personalize and organize products catalog
Easily manage content
Inventory management
Promotion & tax management
360-degree view of customers with multi-channel CRM
Pros of OROCommerce
Good implementation
Speed development for businesses with complex rules
Useful account users levels
Extensive features
CRM boosts user experience effectively
Cons of OROCommerce
The big learning curve to customize and implement
Limited integrated extensions
Slow to work in local environments
Pricing
Free OROCommerce Community Edition
Paid OROCommerce Enterprise Edition (price not provided)
Who should use OROCommerce?
This platform is designed to help midsize and large businesses fulfill their goals.
11. X-Cart
The last candidate on this list is X-Cart - one of the most robust B2B wholesale platforms out there. Once you really tip your toe deep into this industry, you'll acknowledge that your customers increasingly prefer omnichannel experience. That's what X-Cart also cares about and put their thoughts into assisting wholesalers to launch an eCommerce website that satisfies their B2B wholesale customers. X-Cart provides a wide range of cutting-edge features that you need for your website.
Outstanding features
Create and launch an eCommerce website without a single line of code with X-Cart Cloud
SEO & mobile-friendly designs
Support 120+ payment methods
Recover abandoned cart
Enable real-time shipping quotes
150+ built-in features in X-Cart Enterprise – Free eCommerce hosting
Simple & intuitive product management
Pros of X-Cart
Lightning-fast speed
Feature-rich
Easy to use for developers
Mobile and SEO friendly
Cons of X-Cart
Difficult to upgrade and update
Not 100% mobile friendly at all
Limited product variant integration (especially with Facebook)
Quite expensive custom themes and templates
Extra costs for technical support
Pricing
Standard: $165/month ($1990 paid annually)
Premium: $250/month ($2990 paid annually)
Custom: contact for a price quote
Who should use X-Cart?
X-Cart is better for tech-savvy and B2B business leaders who can afford to pay for a professional to install and implement it.
What are the top features of a B2B wholesale platform?
In an eCommerce website, you need at least fundamental functionality to make your online business run smoothly and easily. As time goes on, if you want to take your business to the next level, it's essential to upgrade your website with functionalities more than usual standards. If the platform you use has features that enable those functionalities, it would be much easier for you to run and manage your B2B wholesale business.
Below, you'll know what the most crucial features of a B2B wholesale platform to consider when looking for a suitable platform are:
Read more:
Top B2B wholesale platform features:
1. Simple design and navigation
You need a seamless and comprehensive platform, not a complicated and slow one. That's also what your customers expect when they visit your B2B website. They need Simplicity.
Don't immerse yourself too much in the functionalities and forget checking out the platform's layout. It should be simple and easy to navigate. Otherwise, it will be hard for customers to browse through your webpages and find the products they want.
2. Data synchronization from multiple channels
Selling on multiple channels and platforms is nothing new. Many online businesses are implementing it and have seen a great result of sales and revenue. I bet that you will not miss out on this effective method. That's why your future platform should support the synchronization of data from multiple channels. It will make your life easier as dealing with data from your wholesale business is not a piece of cake, especially when you need to go back and forth from this channel to another to manage, control, and update data.
3. Flexible back-end integration with third parties
When you start to optimize your website and make it better with more functionalities that the platform doesn't include, you'll think about the third-party module, tool, or platform integrations. Integration is one of the most effective ways to emphasize personalization into the customer journey and your selling process.
For example, you can integrate email marketing into your website to create personalized communication with your customers. Through personal target-focused letters, you will gain more loyal customers.
4. Optimized content marketing
Content marketing is always evolving. Once you take an effective content marketing strategy, it will help you increase brand awareness, customer loyalty, and build your brand value. Content marketing also works in tandem with SEO, so it's important to ensure opportunities for content marketing in the platform you choose.
A useful platform should make it easier for you to diversify and maximize your content. Is it possible to include different types of visual content on your website with this platform as a foundation? If it's even impossible to add essential features, such as including social sharing buttons on your landing page, give another one a look.
5. Make it convenient for customer service
Communications between online businesses and customers play a vital role in the success of the sales process generally. It would be best if online stores use Livechat to communicate with customers.
Forrester research shows that approximately 44% of online shoppers say having questions addressed by a live person while purchasing something online is one of the essential features of a website. If a platform doesn't have this feature, at least make sure that it's viable for third-party integration.
6. Enable mobile access
Modern retailers are catching up so well with the sphere of mobile technologies because it opens up many opportunities for them. Expert predicts that by 2021, mobile eCommerce will count for 53.9% of eCommerce sales.
The success of mobile adoption in eCommerce has been seen in the past years. And the trend is not going to slow down. That's why every e-retailers should pick up a platform with mobile-friendly features.
7. Flexible pricing plans
Pricing might be the final consideration when it comes to choosing the right platform. It depends on your budget, but you will have more options that flexibly match your demand when you decide what the best fit for your wholesale business is. Typically, eCommerce wholesale platforms will have different plans with different prices and offerings.
8. Payment versatility
Keep in mind that you're running a B2B wholesale business, and your customers are business doers. Their purchases will be different from B2C or a group of small customers. They purchase in bulk and; therefore, the amount of money spent is enormous, which require a convenient, secure, and fast payment method to make their life easier.
Using credit cards is preferable among B2B buyers, and the demand for payment term extend also increasing. Undoubtedly, your buyers' favorable payments are not the same. That's why you need flexible payment options that enable your customers to fulfill their business goals.
Other things to consider:
Platform type
When choosing a B2B wholesale platform, you'll come across different types of platforms. There are two types of eCommerce platforms that you should pay attention to:
Open-source: These platforms do not require license fees. You will be responsible for hosting, PCI compliance, and many more. With this type of eCommerce platform, you can modify all aspects of code, but they're quite expensive and much-technical required.
SaaS (Software as a service): With SaaS eCommerce platforms, the hosting environment is Cloud, so that it reduces a lot of complexity and development costs of running an online business.
Security
Choose a high-security platform to protect your website and data from malicious attacks. Cybersecurity is one of the most critical features of any eCommerce platform.
Support
Even if the selected platform is perfect and meets all your requirements, you'll never know whether any issues might happen. Some problems out of your ability to handle need expert help, so make sure your platform provider delivers thorough support.
How to choose the best B2B platform for your wholesale business?
You've known the essential functions of a B2B eCommerce consulting wholesale platform. So, how to pick up a platform that you'll not regret later?
It depends - the most common answer you can get and yet not satisfied at all, but it's true. Which platform depends on many factors ranging from your needs, business scale, budget to your target customers. If you immerse yourself in these factors to figure out what you need in a wholesale platform, you'll get what you want. However, sometimes it's easy to get lost in the labyrinth of our own business information and end up consuming time for nothing helpful.
You will need a way more particular and clear-headed to figure things out. Here's a set of questions that guides you to the right B2B wholesale platform:
What is your business need?
Is the platform scalable enough to scale up with your business?
Does the platform have important features?
How can you get support when problems arise with the platform?
How is your budget? Is the platform budget-friendly to you?
Does the platform offer you and your customers a great experience?
Is it flexible for third-party integrations?
Is it secure?
Consider these points, and you can find out what the best eCommerce platform for wholesale should look like and easily visualize an ideal platform for your own business.
Level up your B2B wholesale business with the right platform
That's all B2B eCommerce platforms for wholesale; I think they will help you on the path of becoming a successful wholesaler. There is no one-size-fits-all solution, so when deciding which platform you should use, consider what features matter the most to your business. I hope you come up with the best option. Good luck!
Magento Support
& Maintenance Services
Make sure your M2 store is not only in good shape but also thriving with a professional team yet at an affordable price.
Get Started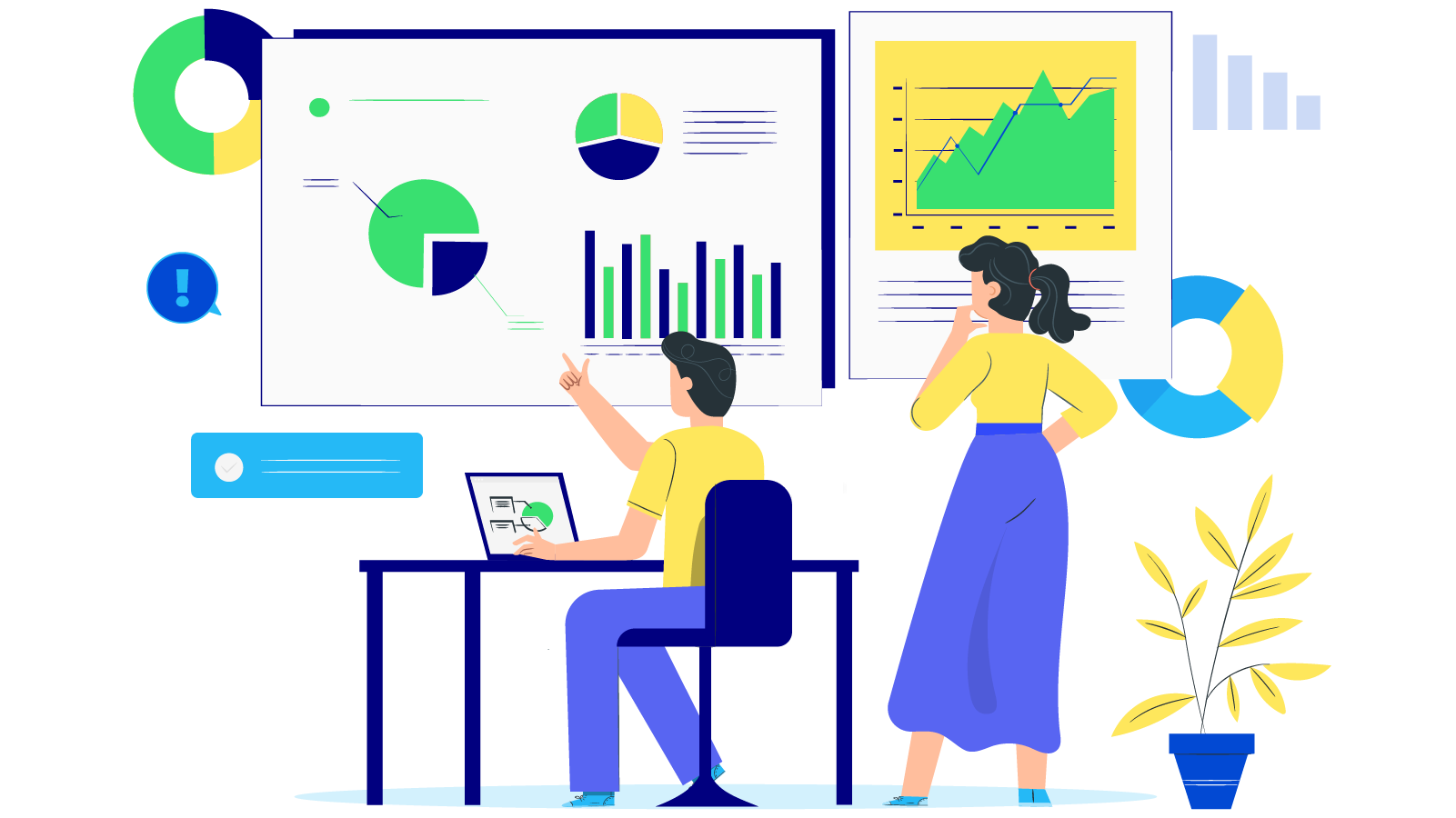 New Posts


Subscribe
Stay in the know
Get special offers on the latest news from Mageplaza.
Earn $10 in reward now!