Why Shopify is One of the Best E-commerce Platforms for SEO
E-commerce businesses can greatly benefit from implementing SEO best practices — SEO can increase organic traffic to your website, and give you a higher ROI and a stream of customers. But a large part of SEO depends on your website structure and code, and it's not like the average e-commerce business owner can improve that on their own.
So the most rational thing to do is pick a platform that's great for SEO. Out of all e-commerce platforms, Shopify is among the most popular and useful for SEO.
Let's explore why SEO is an important factor to consider when choosing an e-commerce platform and why Shopify is a decent choice.
What is SEO
Search engine optimization, or SEO, is the process of improving your website to be more in line with search engine guidelines. Most SEO efforts are focused on Google, so it's those search engine guidelines they're going to be following.
SEO is divided into two parts: on-page and off-page. Off-page optimization refers to improving your website's online presence — building links and mentions, starting and participating in conversations around your brand. This helps to build authority in Google's eyes and eventually helps with ranking higher on search engine result pages (SERPs).
But building your credibility off-page isn't the only part of SEO that matters. Even if your website has a decent number of backlinks, it may still fail to rank high for important keywords if it was not created with Google's best practices in mind.
Some of this you can control on your own, like keyword research, for example. With almost any site, whether it's hosted on Shopify or not, you can find keywords to match your products and include them on the website's pages.
When it comes to things like website code, hosting, crawlability of the pages, and other more technical aspects, most e-commerce business owners can't really control these on their own.
This means that the choice of an e-commerce platform is crucial as it may influence SEO quite a lot.
Why is SEO Important for E-commerce
First, let's take a look at why you should care about SEO in the first place.
It's true that many e-commerce businesses can receive traffic and sales from social media or paid search. But on average, around a third of typical e-commerce website traffic is organic search traffic. Some studies place it at 24% to 38%, depending on the industry; others might give a slightly higher or lower evaluation.
In many industries, paid traffic comprises less than 30% of total website traffic, which means focusing on unpaid traffic sources is a great long-term strategy.
Source: Datareportal
According to a joint Hootsuite and We Are Social study, search engines are the top source of brand discovery and brand research. So you're covering multiple stages of the sales funnel by investing more in SEO.
While choosing a great e-commerce platform won't automatically make your website rank well, it's a necessary step. You want to use a platform that will serve as a stable foundation for your SEO efforts in the future.
Benefits of using Shopify for SEO
Shopify is a pretty decent choice in terms of SEO value for your business. Let's explore the four major ways it can be useful for you.
Benefit 1: Shopify is search engine friendly.
The most important benefit of using Shopify for SEO is that the platform is made to help you to rank well on the SERP.
Shopify is one of the most popular e-commerce platforms, and while SEO isn't its main focus, it definitely helps that search engine optimization was taken into consideration when creating it. It gives you tools to improve the things you can improve on your own and also provides a decent structure when it comes to things you can't change.
Let's look at those things in more detail.
Things you can't change:
Hosting. A poor hosting platform can slow down your site or even lead to it being down for long periods of time. Shopify takes the problem of choosing a good host out of your hands as it provides fast and secure hosting for relatively cheap.
Content delivery network. A CDN is a network of servers where your website files are hosted. Shopify's servers are distributed across the world so that users can access your website faster.
Cashing. Cashing is a technology that stores files a user once uploaded (think large images from your site) so that the next time they visit, the site loads even faster. Shopify has this built in to increase site speed.
 Things you can change:
Adding and editing all the important SEO aspects of a page, like the title, meta description, and page URL.
Adding and editing alternative text pages in images.
Editing robots.txt file to block some pages from indexing.
Shopify creates and submits a sitemap automatically — this small file helps indexing and can be a pain to create and submit manually.
Plenty of basic tools to check your website's SEO health, like the Online store speed report
So if you take a basic Shopify page, do some keyword research, add the right keywords into tags, and do nothing else, you have a pretty decently optimized page.
What can become a problem is the apps you use on Shopify, custom Liquid code, or large files. If you're adding a new app or theme, inserting code into pages, uploading new images, or making changes to page structure, it's a good practice to make a quick check with a specialized SEO tool.
Let's see how this works using SE Ranking's website audit tool as an example. When you analyze your website or a page, this tool gives you a deeper understanding of where technical SEO problems may exist. It also gives you an exhaustive list of suggestions on how to fix them.
Source: SE Ranking
You can follow most of these suggestions on your own to optimize your store speed. Suggestions on JavaScript or CSS code are likely connected to a theme or an app you're using, so check when they're updated if it's causing loading issues.
Benefit 2: Shopify is easy to use.
As you see, Shopify has plenty of features that help with building a good SEO basis for your e-commerce store. Luckily, they don't come with a skill requirement.
The basic SEO tasks of adding tags to each page can be made in a page builder. In fact, these two tags are the first thing you see on the editing page, so you won't have a chance to miss them.
You can also scroll down to the bottom of the editing page to see how your page would look on the SERP and make adjustments to the title or meta description tag as well as customize the URL.
Source: Shopify
You don't have to be an SEO expert to manage the basic tasks. And the platform gives you a hand by putting these tags front and center of the editing page.
Benefit 3: Shopify is scalable.
Once your store starts growing, Shopify won't constrain your SEO efforts. The biggest impact it has which you'll come to appreciate is the hosting it provides.
You may not feel the impact, but it's there — its internal server infrastructure and CDN make loading speed faster for clients all around the globe.
The average server response time for Shopify sites is around 380 milliseconds. That is not perfect; the response time a custom-made site should strive for is 200 ms. But considering the fact you don't have to invest tens of thousands of dollars, even this average response time is more than adequate.
Shopify hosting also doesn't have restrictions on bandwidth — this means your site can be visited by thousands of people at once, and it won't struggle with loading.
If you want to scale your SEO efforts, Shopify's app store has over 600 SEO-related apps you can use with your store.
Source: Shopify
However, you might want to opt for a separate SEO tool like SE Ranking if you're really serious about SEO. It gives you a deeper understanding of the internal SEO processes of your site and lets you do competitive research to start building on off-page optimization.
Benefit 4: Shopify has a large community.
If you're not ready to dive deeper into SEO and are not even sure where to start, Shopify can still be a good platform for you.
If you're lost in any particular thing, you can go to the Shopify community hub and ask a question there. The platform has an amazingly large community of experts who will be eager to provide exhaustive explanations to any beginner questions.
In fact, there are more than four thousand SEO-related questions already answered on the Shopify forum, so the odds are you can find a solution by simply searching through it.
Conclusion
All in all, Shopify is a pretty good e-commerce platform when it comes to SEO. It has a good backend that you don't have to worry about, an intuitive editor that makes it easy to do basic SEO tasks, and Shopify is scalable.
It won't fail you, and can even serve as a good start to your SEO journey if you are just starting out.
But if you were thinking of switching from Magento to Shopify to improve your SEO, don't. There's a great Magento SEO extension that can turn this e-commerce platform into your SEO powerhouse.
Website Support
& Maintenance Services
Make sure your store is not only in good shape but also thriving with a professional team yet at an affordable price.
Get Started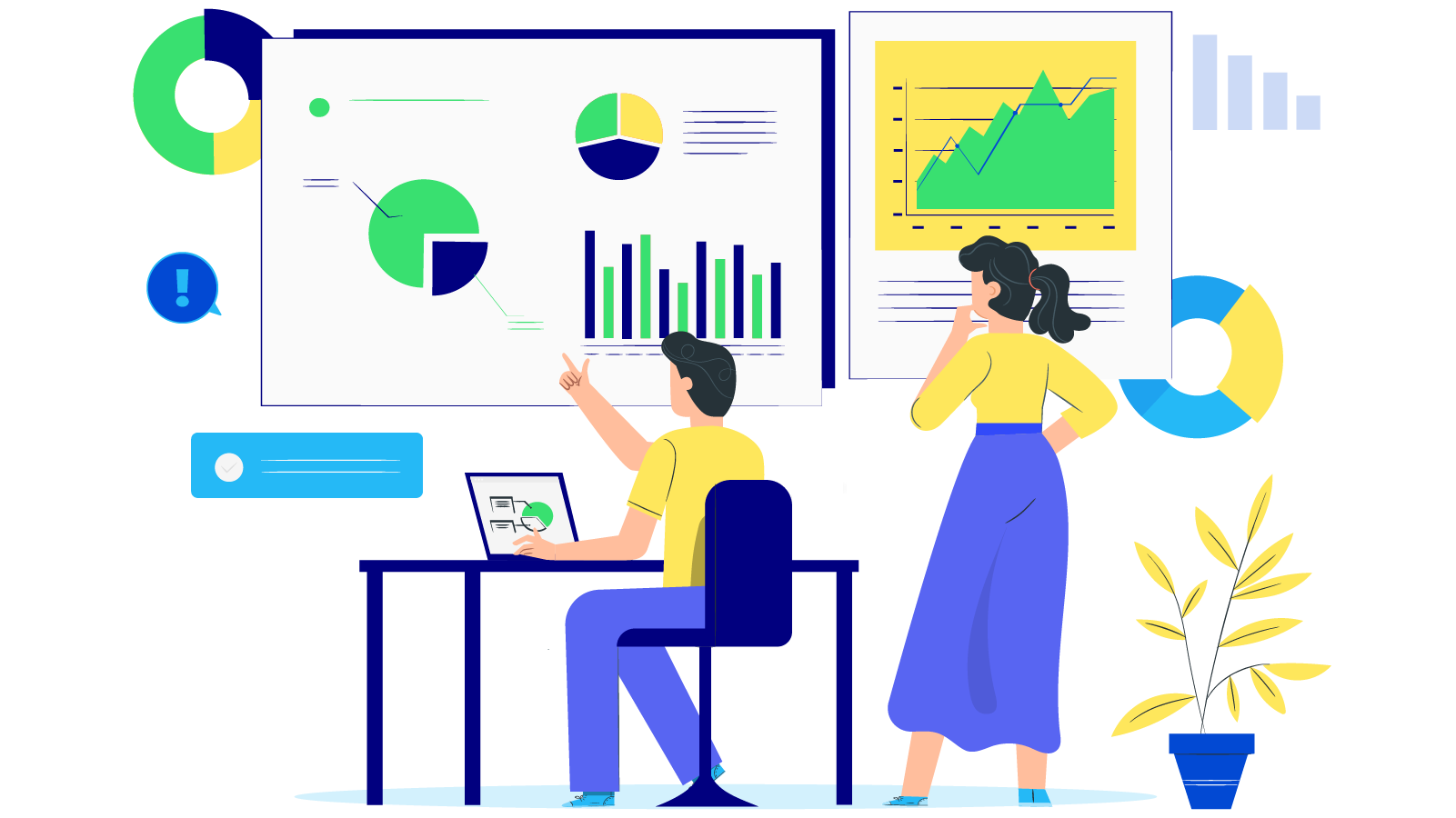 New Posts



Subscribe
Stay in the know
Get special offers on the latest news from Mageplaza.
Earn $10 in reward now!