Top 16+ Best Shopify SEO Apps FREE & Paid in 2023
So, you've finally set up your first Shopify store!
Everything seems to be in place; you've found perfect products, had great content on your product pages and your store's blog, created your email list, and are ready to serve your first customers.
But wait, despite your hard work, no one is visiting your store!
Exclusive Offer: Get Shopify 93 days for just $3 + The Online Store Starter Kit
Start a 3-day free trial, then get Shopify 3 months for $1/month plus the premium package designed especially for new Shopify merchants!
Start Free Trial
So, how can you deal with that? Perhaps Shopify SEO apps and tools are what you really need right now! Fortunately, Shopify has thought of that and offers a number of Shopify SEO apps to help you boost your online presence, as well as attract more visitors coming to your online store.
That's why we have this blog post, namely 16 Best Shopify SEO Apps for your site, to introduce outstanding SEO apps and tools and show what features they're built with.
Let's dive right into it!
What is SEO?
In fact, SEO (Search Engine Optimization) is the act of increasing the quantity and quality of traffic to Shopify site through organic search engine results.
To fully understand the true meaning of SEO, let's break the definition down and look at the parts:
Quality of traffic. The outcome of providing a good experience with the right content for your target audience. As an online business owner, you may use traffic, interactions, leads, and sales to measure how your website looks, so you should pay a lot of attention to Shopify website's traffic.
Quantity of traffic. Once you've got the right audience clicking through from those search engine results pages (SERPs), more traffic is better.
Organic results. Organic traffic is any traffic that you don't need to pay for.
Related topic: 15 SEO Tools for Magento to Help You Boost Rank on Google
Why do you need a Shopify SEO app?
It's worth mentioning that boosting SEO for Shopify stores isn't just about understanding and implementing SEO best practices. Although this is an essential component of your marketing strategy, it's also crucial to use the right tools for the best possible results.
You're in luck as Shopify already comes with many outstanding SEO-friendly features, which means you're one step ahead of anyone using other platforms. On top of that, you can cover all the necessary tasks and processes without wasting a lot of time and effort.
The 16 Best Shopify SEO apps Free & Paid
1. SEO:Image Optimizer Page Speed by Avada
There are many reasons that make your website load slowly and rank at a very low position on search page results. Perhaps your high-quality images are too heavy to load, your links are broken, or social connections to your website are not strong enough.
This is when SEO:Image Optimizer Page Speed comes in handy! The app is a comprehensive solution for an optimized website as critical features, such as images, structure data, HTML Sitemap, meta tags are well-supported.
With Shopify SEO: Image Optimizer Page Speed by Avada, you can auto-insert ALT tags to your images and compress them to optimize their size and quality. Utilizing browser preloading, the app helps speed up your page loading time by up to 3 times!
Furthermore, auto-add Google structured data helps the search engine understand your page content easier and then prioritize it on the searching result page. The advanced SEO analysis will suggest detailed problems and improvements for the Product, Collection, and Blog pages to optimize your Google Search Console.
Most of all, the app offers both Free and Professional Plan with affordable price so that you can choose the most suitable one for your online store.
Avada's dedicated customer support team will respond to every request with lightning speed. Thus, feel free to contact them if you have any concerns at any time.
Key features of SEO: Image Optimizer Page Speed by Avada:
Optimize Image ALT tag: ALT tags are automatically added to every image on three pages: product page, collection page, and blog post.
Image optimization: Images are optimized and compressed to increase loading speed, while their quality keeps unchanged.
Google structured data: Support auto-add Google structure data for higher ranking results.
Meta tags & rules: Automatically optimize meta titles and description.
Site verification: Verify your website authority with different search engines.
Social Meta: Add social meta to display previews of your page on social channels (Facebook, Twitter, etc.).
Redirect 404 pages: Allow redirecting 404 pages to a specific URL.
HTML sitemap: Help users navigate your website easily with HTML sitemap.
SEO analysis: Detailed and thorough SEO analysis on your product pages with problem reports and improvement solutions.
Integration with best Shopify apps.
Price: Free plan available. 14-day free trial.
2. SEO Optimizer - Trusted SEO app by Booster Apps
On the Shopify App Store, SEO Optimizer claims that more than 382,000 Shopify stores have installed its app since 2015. In reality, SEO Optimizer - Trusted SEO app by Booster Apps is one of the most common tools to boost your sales revenue.
The app primarily focuses on SEO features to push your products to the top searching result. In its latest version, the app can promote the speed of searching flow, so that your items are highly likely to be on the top list. Another vital thing is that the app requires a no-code installation. The one-click installation allows you to get ready in a few minutes and start improving your SEO.
Key features of SEO Optimizer - Trusted SEO app by Booster Apps:
Automated SEO Optimizer
One-click install for SEO
US-based SEO support
Price:
Free Plan
Pro Plan: $24.99/ month
3. SEO Booster - SEO Marketing by Secomapp
Shopify SEO Booster by Secomapp is an excellent SEO-driver tool for all Shopify stores, from beginners to professionals. Precisely, the app's name truly reflects its benefits that you can expect.
The app structures your data in such a friendly way that search engines can quickly find you and put Shopify website in top results. Plus, it can automatically detect and fix Shopify site's SEO problem, such as broken links. You can also take advantage of its SEO keyword feature, as the app regularly updates trending keywords in your chosen regions, providing you with the optimized control over your content.
Key features of Shopify SEO Booster - SEO Marketing by Secomapp:
Check and fix Shopify SEO issues regularly
Structure data in a friendly way by using full JSON-LD
Update ALT texts for new product images automatically
Allow websites to integrate with Google Analytics and Google Search Console easily
Update trending keywords functions based on locations
Price:
Free Plan
Pro Plan: $24.99/ month
4. Plug in SEO by SureSwift Capital
Trusted by more than 30,000 stores over the world, Shopify Plug in SEO by SureSwift Capital should be the next destination in the journey to your success.
This Shopify SEO tool can check, fix, and optimize Shopify SEO, helping Shopify site rank higher in Google search results. In this way, attracting more audiences will no longer be a challenging mission. Particularly, Plug in SEO offers comprehensive data in JSON-LD format from new articles, SEO links list, business contacts, and so on.
Note: JSON-LD is a lightweight "Linked Data" format, which encodes your website data to be easier to understand for all of the other machines on the Internet, including search engines like Google!
The app also offers unique templates for you to customize SEO data of up to thousands of products within minutes. Moreover, thanks to the built-in Google Search Console, you're able to track Shopify store's rankings and organic traffic analytics.
Key features of Plug in SEO by SureSwift Capital:
Edit SEO data of different products, pages, collections, blogs, and posts
Support SEO meta titles, meta description templates, and keyword tools
Check and fix SEO issues
Monitor organic traffic
404 broken link redirects
Target focus keywords
Provide a detailed report on Shopify site's SEO, blog, and speed performance
Support multiple languages
Price:
Free Plan
Plug in SEO Plus Plan: $20/ month
5. SEO Plus by Varinode, Inc.
Shopify SEO Plus by Varinode, Inc. offers another effective way to improve your site's search rank thanks to dynamic fresh content.
The app lets you publish new content frequently, which means you can make use of organic keyword optimizations. In addition, you're free to make changes to the displayed content as you wish to make it seamlessly blend with your site's spirit.
On top of that, what makes Shopify SEO Plus unique is that it allows you to do further code modifications by yourself. But there is no need to worry if you have little or no knowledge in this field because the app requires no coding skills to use it. Only if you're confident with your coding skills, don't hesitate to do everything you want.
Key features of Shopify SEO Plus by Varinode, Inc.
Update fresh content for all products automatically
Allow modifying the displayed content and its appearance
Work well on a number of devices: desktop, tablet, and mobile
Optimize organic keywords
Enable customizing with advanced codes
Support multiple languages
Price: Free
6. Smart SEO by Sherpas Design
Shopify Smart SEO by Sherpas Design is developed with the goal of saving your time and budget by automating Shopify on-page SEO. Rather than manually create meta tags and ALT tags for all entities, now you can take a rest while the app does it all for you automatically.
You can manage Shopify store sitemap, including adding or removing any pages, which cannot be implemented within Shopify. Moreover, the team behind the app makes sure that all of your broken backlinks are identified. So, you're able to take timely actions to fix them and include Shopify store in search engines' favorite list again.
Key features of Shopify Smart SEO by Sherpas Design:
Automate store's on-site SEO
Automatically create product meta tags and ALT tags for all entities
Provide full control over the store sitemap
Allow users to add/ removes pages
Automatically detect all broken backlinks
Provide structured data with JSON-LD to search engines
Support multiple languages for meta tags
Price:
Free Plan
Pro Plan: $4.99/ month
7. SEO King by Engage Apps
As the name implies, Shopify SEO King by Engage Apps provides you with the best SEO tools that drive more traffic and sales.
The app will perform all essential functions, including boosting SEO, increasing page loading speeds, and optimizing images. You're given dozens of features to resize, square, and compress product images without experiencing any loss in quality. In addition, you can protect your images from thefts with watermarks. You'll be able to enjoy maximum SEO results after creating search-friendly filenames, which is supported by the app's rich keywords builder feature and powerful Google AI integration.
Key features of Shopify SEO King by Engage Apps:
ALT Texts manager
Product meta titles and descriptions manager
JSON-LD Microdata manager
Sitemap manger
Improve your product photos for search
Scan your shop for issues
Optimize your entire shop in one click
Keywords manager
Disable right-click to prevent photo theft
Export product photos for free
Price:
Free Plan
Small Shops Plan: $7.99/ month
Medium Shops Plan: $12.99/ month
Large Shops Plan: $18.99/ month
8. Plerdy - Heatmap, Replay & SEO
Plerdy Shopify App is a powerful analytics tool designed to help businesses optimize their online store for better conversion rates. It offers a range of features such as heatmap, session replay, SEO, popup survey, and eCommerce tracking, which enable businesses to understand their website visitors' behavior and make informed decisions.
One of the biggest challenges businesses face is understanding why visitors leave their website without converting into customers. Plerdy Shopify App provides a solution to this problem by using heatmap data and video session recordings to show how users behave on the store. This feature helps businesses to identify potential problems with their website design, buttons, banner, or marketing campaigns.
Plerdy's popup feature enables businesses to survey visitors, collect emails, increase sales, and target exit intent. The SEO feature provides daily analysis of titles, descriptions, keywords, and Google Search Console to help businesses optimize their website's content for search engines. The eCommerce tracking feature helps businesses find the connection between user behavior and sales.
Overall, Plerdy Shopify App is a comprehensive tool that provides businesses with the data they need to optimize their online store and improve conversion rates.
Key features of Plerdy Shopify App:
Improved conversion rates by understanding visitor behavior
Optimization of website design, buttons, banner, and marketing campaigns
Better SEO by optimizing website content
Increased customer engagement through surveys and exit intent targeting
Increased revenue through eCommerce tracking
Price:
14-day free trial
FREE plan: limited features, including 2,000 pageviews/day, 3 heatmaps/day, 100 sessions replay, up to 1 active popup form, and up to 50 leads.
START plan: $29/month or $278/year with a 20% discount, including features such as 10,000 pageviews/day, unlimited heatmaps, 1,000 sessions replay, and up to 3 active popup forms.
BUSINESS plan: $59/month or $566/year with a 20% discount, including features such as 25,000 pageviews/day, 2,000 sessions replay, up to 5 active popup forms, and 2,000 leads.
PREMIUM plan: $99/month or $950/year with a 20% discount, including features such as 50,000 pageviews/day, 4,000 sessions replay, up to 10 active popup forms, and unlimited leads.
9. Image SEO by Hextom
As you might know or not, many start-ups can't continue their business after the first year since they've got no idea about golden rules. Besides thinking about which products to sell, they need to pay attention to their image quality.
In reality, if Shopify page can load fast, your E-commerce site can rank higher in Google, leading to a significant number of sales. However, not so many new E-commerce websites understand this rule.
Shopify Image SEO by Hextom can help you reduce the image size with just one click without affecting its quality. Besides, it enables you to display Shopify store name, product name, product type, and so on in the most optimized way. If you want to resize, crop, or add text to the image, Bulk Image Edit can ultimately help you with that. Then, you can check the preview before having it done.
Key features of Shopify Image SEO by Hextom:
Optimize image file sizes for products and themes without losing any quality
Update ALT text and file name for product images with customizable templates
Standardize images on Shopify website and social channels (Facebook and Instagram) into a square shape
Crop all images to make them same in width and height
Using watermarks for product images
Enable previewing before creating tasks
Offer option to revert/ undo any changes that have been made
Price:
Free Plan
Basic Plan: $9.99/ month
Professional Plan: $19.99/ month
Advanced Plan: $49.99/ month
10. SEO Assistant by Buymaxx
Shopify SEO Assistant by Buymaxx does exactly like its name: assisting Shopify store owners to improve the rankings in search results. Especially, you're given the flexibility to modify all Shopify products and pages with advanced SEO automation.
For instance, you'll no longer have to manually enter meta tags or ALT tags for every image, product, and page, thanks to the bulk-editing feature. Besides, the app offers a great solution to avoid broken links by automatically scanning all pages to detect any issues and invalid web pages. As a result, you can immediately fix all problems and optimize thousands of pages within minutes without coding skills.
Key features of Shopify SEO Assistant by Buymaxx:
Support bulk editing meta tags and ALT tags
Offer flexible SEO settings for products and pages
Automatically fill in meta tags for all items
Structure data in JSON-LD format
Detect broken links and invalid web pages by SEO Assistant Page 404 scanner
Price:
Free Plan
Pro Plan: $4.99/ month
One time plan: $6/ month (billed at $72 once per year)
11. SEO JSON-LD Boost by Verge Studios
The next app is designed to boost Shopify store and products' searchability across the web. It offers multiple SEO tools to improve your Google search results in just a single click.
Shopify SEO JSON-LD Boost by Verge Studios automatically adds JSON-LD structured data to Shopify website. These data are injected to Shopify store using Javascript, which doesn't directly modify your templates. Shopify temple files will be secure and risk-free, as they don't touch, read, edit, or append these files.
Key features of Shopify SEO JSON-LD Boost by Verge Studios:
Provide various SEO tools to improve your Google search results in just a single click
Add JSON-LD structured data to Shopify website automatically
Inject JSON-LD data into Shopify store using Javascript
Don't directly modify your templates
Price: Free
12. SPO (SEO Product Optimizer) by SillyCube Technology Ltd.
Shopify SEO Product Optimizer by SillyCube Technology Ltd. is developed to lighten your burden with fantastic SEO tools.
The app looks for similar niche keywords to yours on other stores to quickly help your niche products show up on search engines. It enables you to pick suitable keywords with good search volume but are not competitive or provide you with specialists' hand-pick advice for SEO keywords. You can also change your products' link previews with no coding skills required.
Key features of Shopify SEO Product Optimizer by SillyCube Technology Ltd.:
Custom link previews on Facebook & Twitter
Stand out with niche keywords suggestion
JSON-LD
Bulk edit product link previews
Effective SEO advice
Focus keyword insertion
Price:
Free Plan
Basic Plan: $15.99/ month
13. SEO AMP by Shop Sheriff
Mobile user experience is one of the most vital ranking factors that Google considers, and AMP (Accelerated Mobile Pages) becomes a significant step in making web pages accessible to your audiences in a faster manner.
Shopify SEO AMP by Shop Sheriff allows you to set up AMP forShopify store so that you can reap the benefits of speed as a ranking factor in Google search results.
Key features of Shopify AMP SEO by Shop Sheriff:
Allow users to create AMP-specific versions of all the essential pages of your Shopify store
Optimize your URLs for SEO
Allow users to edit all the AMP sidebar links
Integrate Google Analytics and Google Tag Manager to further optimize your relevant pages for phenomenal page speed
Price:
Free Plan
Hobbyist Plan: $9/ month
Company Plan: $29/ month
Enterprise Plan: $99/ month
14. SEO Master - Auto SEO Booster by Giraffly
Shopify SEO Master - Auto SEO Booster by Giraffly is an all-in-one SEO checker which improves Shopify site's SEO for higher ranking, leading to more organic traffic and more sales. By using this app, you can get huge benefits from a variety of comprehensive features.
In particular, the app automatically checks Shopify on-page SEO to help you optimize your pages given the SEO checklist. Also, you're allowed to manually edit SEO factors in bulk, namely ALT Text, Title Tag, and Meta Description clearly and efficiently in one place. If you don't want to manually implement it, you can resort to what the app has already offered.
Furthermore, Shopify SEO Master uses JSON-LD to help Shopify site stand out in the search results by enriching the information appearing on popular search engines.
Key features of Shopify SEO Master - Auto SEO Booster by Giraffly:
On-page SEO scan
Manual & bulk edit
Automated template
Broken link management
Structured data
Detailed reports on your SEO performance
Price:
Free Plan
Premium Plan: $12.99/ month
15. SEO Manager by venntov
Everything you need to optimize SEO for Shopify site is now packed within one single app - Shopify SEO Manager by venntov. This versatile SEO app provides more than 20 practical features, with 15 of which are uniquely designed to SEO managers.
Firstly, the app provides you with a step-by-step tour that guides you through its pool of features along with comprehensive SEO documents. Besides, don't worry about any SEO issues because the app can automatically identify and fix 404 errors for your site.
Also, you can look back on your SEO problems whenever you want, thanks to emails with real-time feedback on your SEO efforts. Consider making room for improvement using its automatic suggestions as well.
Key features of Shopify SEO Manager by venntov:
Enable customizing titles and description
Detect SEO problems and ALT text issues
Automatically give suggestions to fix SEO problems
Automatically identify and correct 404 errors
Provide JSON-LD and local business structured data
Automatically submit store's sitemap to Google
Work well with Google Search Console, Bing, and Kit
Price: $20/ month
16. SEO Pro + JSON LD & Site Speed
If you're looking for an efficient way to fix Shopify store's on-page SEO issues, this app is a perfect choice for you.
On-page is actually the act of optimizing Shopify web pages for search engines to find and register them correctly. The team behind Shopify SEO Expert Pro - All in One acknowledge its importance and help Shopify website appear first in the search results thanks to its core function of informing Google your identity.
Furthermore, with the aid of this cool app, you can update unique ALT tags to all images in one go. As a result, your product images will rank higher in Google Image Search, ultimately driving more traffic to your site.
Key features of Shopify SEO Expert Pro - All in One by Expert Village Media Technologies:
Allow updating ALT texts of all product images
Run a speed test to score Shopify site's speed and give advice for improvement
Automatically check meta tags, stylesheets, and embedded styles
Structure data in JSON-LD format
Detect SEO issues and automatically fix them
Price: $9.99/ month
17. JSON-LD for SEO by Little Stream Software
Shopify JSON-LD for SEO of Little Stream Software is a Shopify app specifically designed to help Shopify store boost organic Google search traffic and conversion rates.
With the app's Rich Snippets and Rich Results features, you can compete better on Google, Pinterest, Bing, and other search engines. Also, it automatically updates Shopify SEO data to specific locations in your HTML in the form of microdata or JSON-LD data code blocks.
Key features of Shopify JSON-LD for SEO by Little Stream Software:
Boost organic Google search traffic
Outstanding Rich Snippets and Rich Results features
Increase conversion rates by displaying product information directly on search results
Automatically update Shopify SEO data
Price: $299 one time charge
Final thoughts
That's it for 16 Best Shopify SEO apps for your E-commerce site! The beauty of giving them a try is that they tackle a particular SEO issue, such as conquering Google Images, to winning the fast-pass to mobile users, or simply having a website that is continually performing at its best in search engines.
On top of that, they could save you boatloads of precious time. As these apps streamline the entire process, you can spend more of your time on the key levers to get you more sales and dominate your niche.
We will keep this review up-to-date on a regular basis. Please feel free to reach us out if you've got any questions related to this app review!
Website Support
& Maintenance Services
Make sure your store is not only in good shape but also thriving with a professional team yet at an affordable price.
Get Started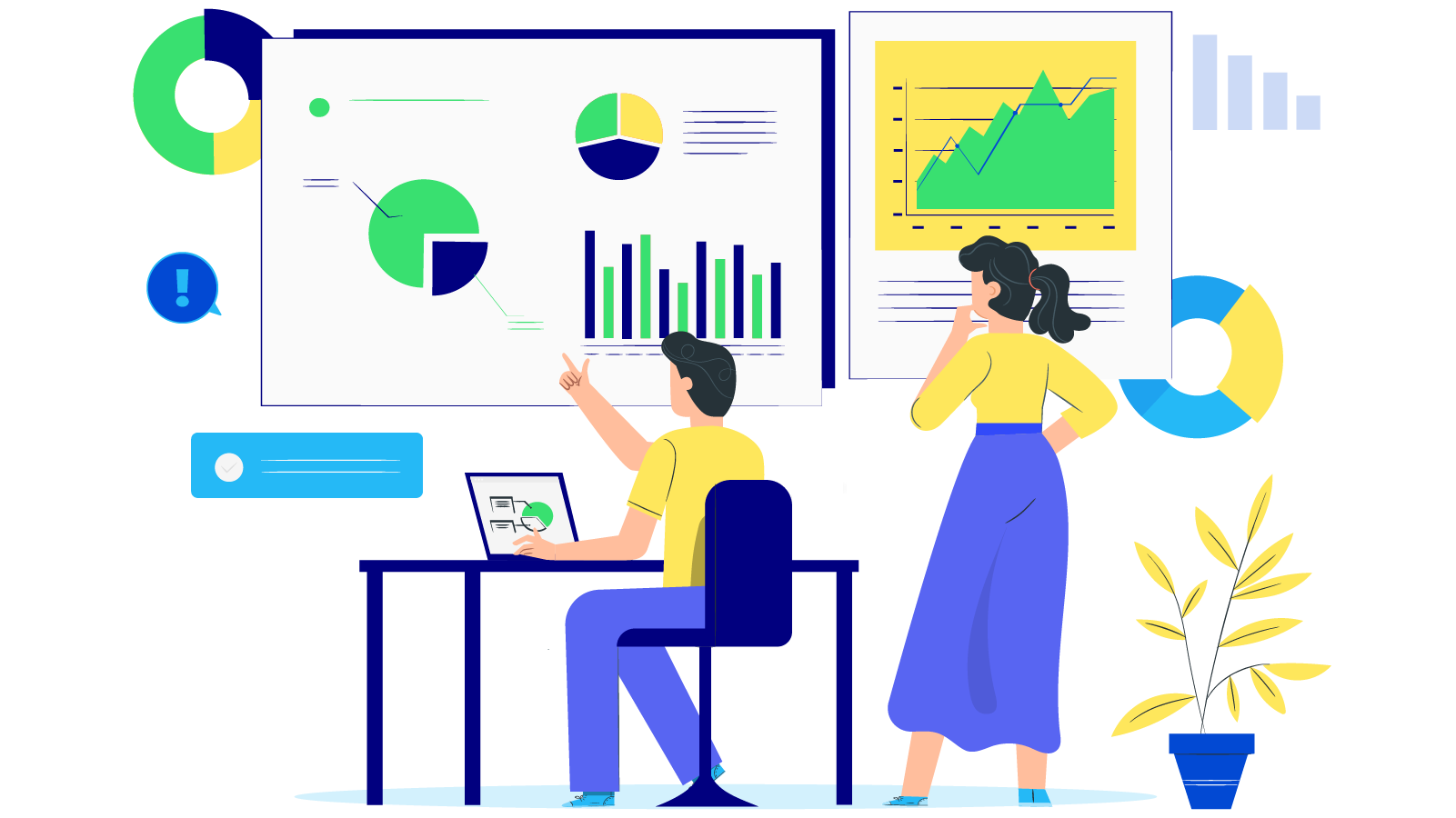 ---
---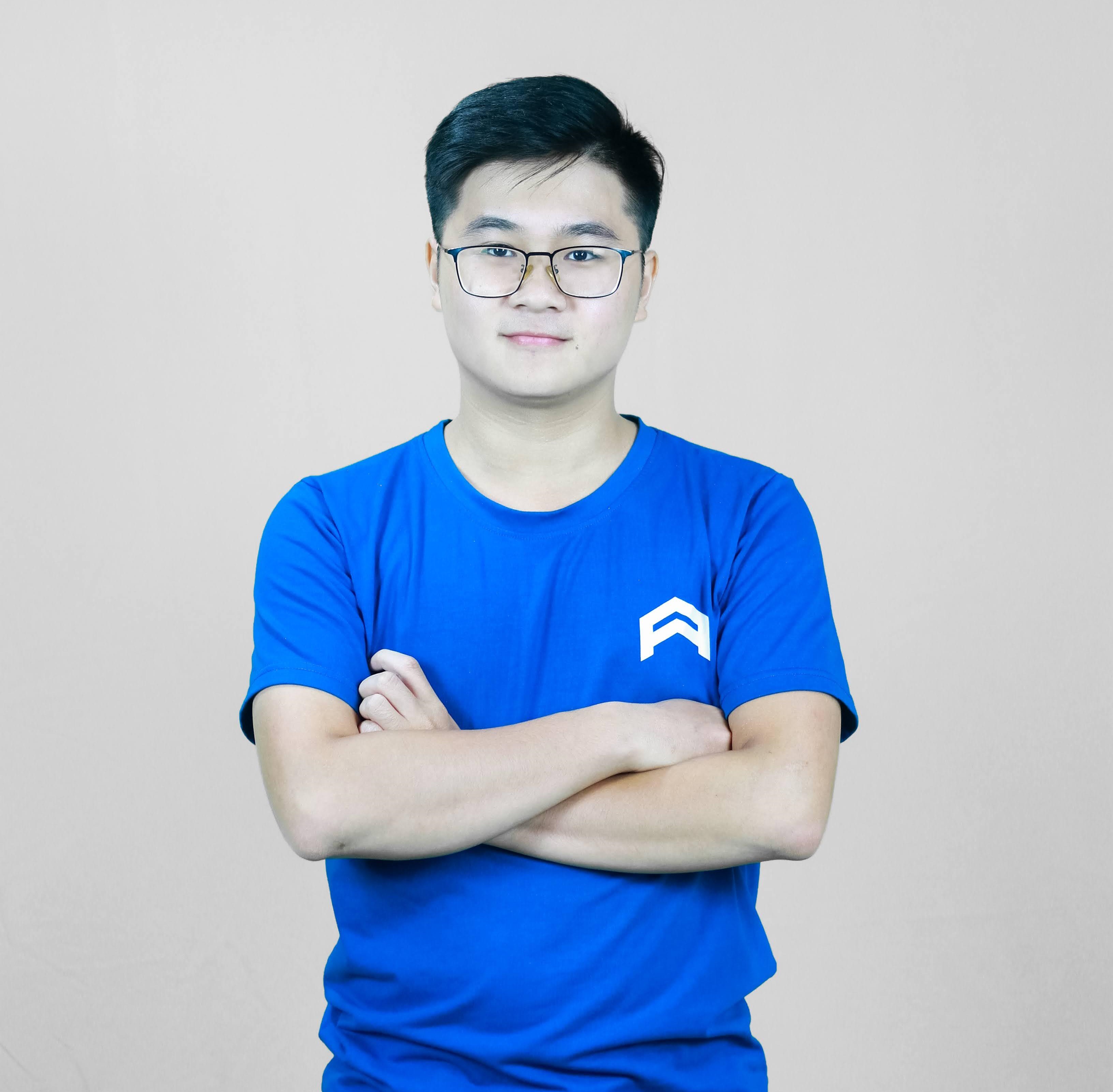 As the CTO of Avada, a company specializing in Marketing Automation Platform, I have over 10 years of experience in software development. I have successfully led Avada's technical team in creating innovative products for our clients.
New Posts



Subscribe
Stay in the know
Get special offers on the latest news from Mageplaza.
Earn $10 in reward now!