What is a Sales Associate? Job Description, Skills, Summary
The Most Popular Extension Builder for

Magento 2
With a big catalog of 224+ extensions for your online store
From our two previous blog posts of sales consultant and sales engineer, you can realize that transitioning to a sales career happens in many ways. It can be challenging to ascertain which roles are right for you.
However, if you still have a passion for sales, few roles like a sales associate can set you up for a successful career path.
So, what is a sales associate? What does a sales associate do? And how to become a sales associate?
Let's explore!
Table of Contents
What is a sales associate?
A sales associate (also called a salesperson or sales worker) is often a B2C salesperson in a retail environment. They engage with prospective customers, help them find products that fit their needs, and ensure a smooth sales process.
The sales associate role is different from other sales positions in that there is less emphasis on prospecting and pipeline management, while more focus on consultation and shopping experience.
As a sales associate, you are typically the first touchpoint that potential customers have to your company. Not only do you gain hands-on experience selling directly to consumers, but you also have the opportunity to represent your company and achieve valuable knowledge about products and services.
A sales associate can actually be employed full-time, part-time, or on a seasonal basis. They may work overtime hours, evenings, or weekends to meet customer demand. The salary for sales associates can vary depending on the employer, their experience level, geographical location, and commissions earned.
Common salary level in the US: $10.79 per hour
Some salaries can range from $7.25 to $23.70 per hour
What does a sales associate actually do?
The primary responsibilities of sales associates vary from position to position, but some of the key tasks include:
Greet customers then find out what they want/ need
Recommend products based on customer needs
Motivate customers to buy by describing the product uses and benefits
Encourage customers to buy additional or higher-quality products, known as cross-selling and upselling
Explain business policies, such as discounts, warranties, and return limits
Assist customers with purchase completion
Build customer loyalty by offering incentives like loyalty program membership, coupons, or branded credit cards
Maintain sales and inventory records
Assist with store displays, signage, inventory, and stock management
Sales associate requirements
Education
There are actually no standard education or experience requirements for a sales associate position, but many employers prefer candidates with at least a high school diploma or GED (General Educational Development) certificate. Some upscale or specialty businesses may prefer an associate's or bachelor's degree in sales or business.
If you're interested in a retail sales associate job as the first step in your sales career, consider pursuing a business or marketing degree. Communication or psychology can also be helpful areas of study, as good salespeople should use a variety of verbal and non-verbal cues to anticipate a customer's wants/ needs and tailor their sales approach to each individual.
Experience
While educational requirements seem to be minimal, employers often place a high value on experience when hiring sales associates.
Studies show that nearly half of people currently working in this position have between 1 and 4 years of experience, while another 20% have been in the field for between five and nine years. Plus, more experienced sales associates are proved to move into higher-level positions.
Candidates with little or no experience can still find work as sales associates. However, they should expect to work less desirable schedules and even earn lower wages until they gain experience.
Training
A sales associate often receives on-the-job training to be more detail-oriented for their products, the store policies, as well as other requirements.
The trainee will often shadow an experienced sales associate to learn how to handle various situations. The length of the training will depend on the business's scope. An electronics or specialty sales associate may need in-depth classroom-style training to understand the complicated details of their product.
11 skills every sales associate should have
Sales associates need a variety of skills that includes aspects of customer service, sales, and administration.
Below are 11 key skills every sales associate should have.
1. Communication and interpersonal skills
As a sales associate, you interact with people all day long. From taking direction from your manager to helping customers, having good communication skills is the foundation of your success.
Good communication skills, including speaking clearly, kindly, and with patience, are essential in any professional role, especially those in the retail sector. To do your job effectively, you need to communicate effectively with your customers, colleagues, and managers. Interpersonal skills also include friendliness, patience, and active listening when learning about and solving customer needs and problems. For effective and streamlined communication, you can also take advantage of digital business cards. These cards allow for easy sharing of contact information and can be personalized to include additional information such as social media profiles or company information.
You should improve your communication skills by asking your colleagues and customers for feedback on your ability to listen and provide useful recommendations actively.
2. Able to learn quickly
From your very first as a sales associate, you will be inundated with information. You will often be expected to learn new selling techniques and product information.
This never really ends. Stores frequently update their inventory, giving sales associates a whole new catalog to memorize. Stores also change their displays weekly, requiring employees to learn everything from a minor new layout to a complete store shift.
All of these things require the ability to quickly master new skills. You should solicit feedback from more senior members of your team, then implement their feedback quickly.
3. Customer-centric mindset
There is one thing that all businesses share in common: they offer a product/ service that aims to solve a problem for their customers.
As a sales associate, you're often the first touchpoint a potential customer has with your company. Their experience with you can heavily influence their opinion of your brand. That's why successful sales associates should have a customer-focused mindset and strive to help their prospects find the best solution to their problem.
Having a customer-centric mindset involves prioritizing the customer's wants and needs at the center of what you do on the job. It could look like dedicating time during your shift to engage with your customers instead of focusing only on your company's product.
4. Deep product knowledge
As the face of your store, you need to answer any questions or concerns regarding your brand.
Starting with a solid foundation of your product knowledge helps you better serve your potential customers and buyers. So, they'll feel supported and empowered to purchase and evangelize your company's offerings.
As a new employee, you should take some time to familiarize yourself with your company's offerings, get clear on the features of the products, and how your customers will benefit from using them. You can also gain product knowledge by talking to members of the product team at your company.
Good sales associates are always willing to learn about the company, products, and the types of customers who purchase. They also recognize that the retail industry is ever-changing, so they stay on top of trends to best serve their customers.
5. Empathic attitude
As mentioned earlier, every business looks to help its customers solve a specific problem. As a sales associate, you are on the front line with customers helping them find the right solution.
An empathetic employee is the one that can put themselves in customers' shoes and truly understand what they want. Empathy is the basis for amazing active listening skills, and many experts have identified this trait as the thing that can save brick-and-mortar retail.
You can practice empathy by imagining yourself in the position of customers as they look for a solution. What kind of assistance would you love to receive if you were working through the same issue? What'd you share with someone that was trying to help you?
6. Genuine persuasiveness
The ability to persuade customers that your product/ service is the ideal solution for their problem is critical for sales associates.
Practice becoming more persuasive with them by implementing the following ways:
Keep an empathic tone when addressing customer objections
See customer objections as a valuable opportunity to ask more questions and keep the conversation going
Frame your responses as solutions to help them overcome their problem or challenge
Remember that once you've built trust with your prospects, you're better able to persuade them that your company's offering is the best choice for them.
7. Creative problem solving & decision making
Sales associates are frequently required to solve problems quickly and decisively. Therefore, a solution-oriented mindset and creative approach are key.
For instance, sales associates are often the first point of contact for customers experiencing your company. If you keep facing the same situation, you may want to prepare troubleshooting solutions or language that you can use (and help your team use) repeatedly.
You could also share this feedback with your production team, so that they can address user-experience issues and improve your offering.
Your ability to help customers solve their issues can give them a better experience and think favorably of your company.
8. Able to adapt & prioritize across multiple tasks
Anyone who's worked in the retail sector knows that you are constantly being in a hundred different directions.
That's the nature of this job - one minute you are stocking shelves, the next minute helping a customer, then being called to the cash desk. Sometimes you have a quiet morning, and then all of a sudden, five different people will want your attention at once. And of course, new items are being launched all the time, meaning there's, even more, to keep track of.
That kind of variety is exciting, but sometimes it can be stressful. The ability to adapt, prioritize, and multitask makes it much easier to switch between all these different tasks without getting overwhelmed.
Show your adaptability by reacting to unexpected situations calmly while remaining open to trying new ideas if your initial solution doesn't work.
9. Good time management
While working, there are many tasks competing for sales associates' attention. That's why time management is essential.
You should learn how to prioritize multiple tasks, balance the right amount of time spent with each prospect, as well as know when to break up with a deal gone cold.
For instance, if you're working in a retail environment with a busy rush of customers, you'll need to determine if your time is best spent performing inventory to stock the shelves or engaging with those who just walked into your store. While both tasks are important, you need to determine which one should be prioritized and which can wait.
10. Basic math and money handling
Basic math and money handling skills ensure that your customers and company are in alignment financially. Brush up on addition and subtraction, so you're able to accurately perform fast math when working with cash.
If your coworker is proficient at using POS systems and performing transactions, you can shadow them to learn best practices. As you improve your money handling skills, it'll also be helpful to count the amount of change back to the customer to ensure you're giving them the proper amount.
11. Able to use CRM or POS software
The ability to utilize a CRM (Customer Relationship Management) system is necessary for salespeople.
Using a CRM system is efficient to maintain contact information rather than a spreadsheet or document, as it allows for segmentation and automation. That means you can reach the right people at the right time without manually searching for their information. If you don't know how to choose the right CRM software, check out this ultimate guide to learn more.
But sometimes, for small retail environments, the use of a CRM may not be necessary. Working with a POS, where customer transactions are processed and logged, is a more popular practice for retail sales associates.
Related topics:
How to become a sales associate
Below are the most common steps to becoming a well-qualified sales associate:
#1. Pursue education
Obtain your high school diploma or GED. If they are available, consider also taking sales or business courses at your local college or university.
#2. Search for open positions
Look for available sales associate positions near you. You can conduct your search online, read the classified section of your local newspaper, or visit local stores to look for ads posted within their store.
If you know someone working in a retail store, check if they have any available sales associate vacancies.
#3. Write a compelling resume
Write a resume that includes your education, skills, and relevant experience. Consider using the language in the JD (Job Descriptions) to describe your experience and skills to better align your qualifications with the expectations of your recruiters.
#4. Prepare for your interview
When interviewing, it's vital to highlight your sales and communication skills, together with prior experience. It also helps a lot if you share your sales history and any marketing initiatives you developed or assisted with.
The bottom line
What would you say is the difference between a normal shopping experience and an excellent one? More often than not, it comes down to the sales associate.
Customers usually don't find anything remarkable in just walking into a store, getting what they need, purchasing, and then leaving. But they do remember the times when a sales associate goes out of their way to help them out, recommends products, orders out-of-stock items for them, or even just makes an effort to be friendly.
We hope this guide of sales associates can help you a lot. We also love hearing more opinions from you. Contact us, and we can share!
Haley is a content creator at Mageplaza. When not working, she spends time on travel adventures, books, and food tasting. As growing up, she wants to read, learn, and experience more things to adapt herself to this ever-changing world.
Website Support
& Maintenance Services
Make sure your store is not only in good shape but also thriving with a professional team yet at an affordable price.
Get Started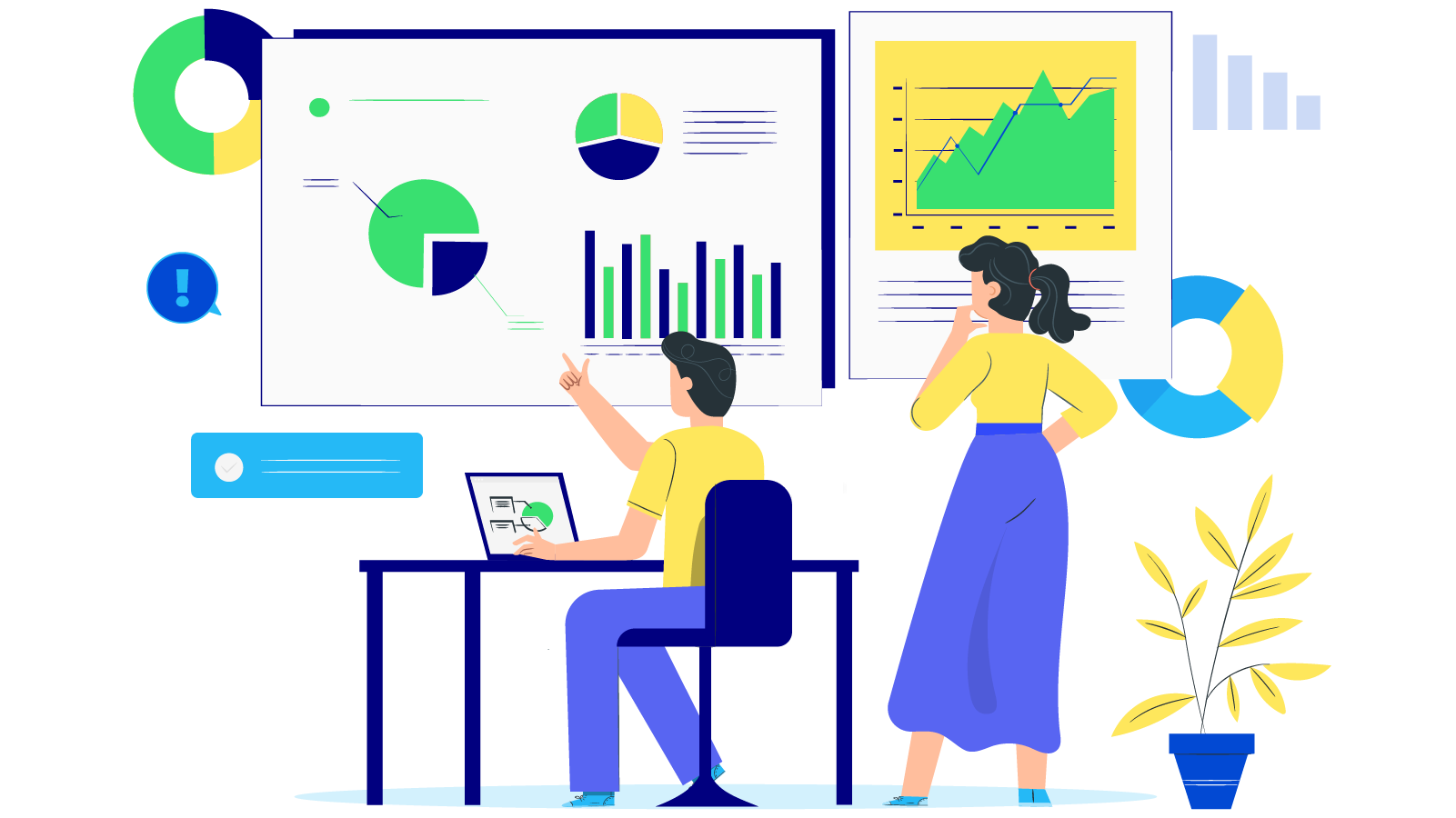 New Posts



Subscribe
Stay in the know
Get special offers on the latest news from Mageplaza.
Earn $10 in reward now!