10 Review and Rating Tips To Boost Magento Stores Performance
The Most Popular Extension Builder for

Magento 2
With a big catalog of 224+ extensions for your online store
In a very competitive e-Commerce business scenario, every e-Commerce brand's growth is highly dependent on one important factor- 'Customer Experience'. The more the customer feels connected to the brand, the better is the customer experience. Ecommerce businesses integrated with Magento have grown 3X faster. But we are going to let you know how to grow even bigger. One of the interesting and important ways in which a customer interacts with your e-Commerce brand is through 'Review & Ratings. Gear up to learn some amazing Magento reviews and ratings tips to boost the performance of your e-Commerce store.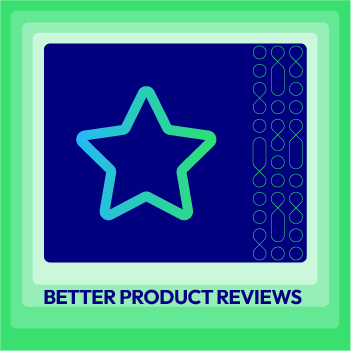 Better Product Reviews for Magento 2
Motivate shoppers to make faster decisions by displaying top-rated products from previous customers
Check it out!
Table of Contents
A quick sneak peek into Magento
If you have been looking for an open-source innovation platform, then you are no stranger to Magento. Every Google search must have shown you 'Magento' as one of the results. Magento has been one of the leading e-Commerce platforms.
Look at these stats which testifies that Magento store is the answer to the online marketplace -
Magento powers 1.2% of the internet
12% of all e-commerce sites are powered by Magento
1.9% of the CMS market is using Magento
To be precise, over 250,00 active sites use Magento
On the Magento store, reviews and ratings are one of the most important factors contributing to a better customer experience. This is an important place where your customers feel free to communicate with you and other buyers of your store about their shopping experience on your Magento Store. The trick to getting more positive Magento product reviews and ratings is very simple,
Your store must provide services and products to your customers exactly as they want it.
You must enhance your services and products by establishing a personalized connection with your customers.
What you need to do is only describing desired features of the Magento website, we will help you to build the store that ticks all the boxes!
Get Started
Why is receiving reviews and rating a real struggle?
Generally, user-generated content is regarded as the best way to evaluate the growth of any e-Commerce brand on the Magento store. Let's forget the unhappy customers for now. To be honest, getting reviews and ratings from your happy customers can also be a Herculean task at times. The reasons are diverse. Maybe they just don't have the time to write a review or the customer is happy but does not want people to know about their purchases. Or at times customers tend to take a step back thinking they might have to respond more later if they write you a review. The fear of interaction can also force them into not writing a review. But e-Commerce marketers and stores have to come up with some incredibly out of the box ideas to motivate customers to write Magento product reviews.
Okay, we have the collected reviews and ratings. Finally! But how efficiently can these reviews and ratings be used to create a brand image with a loyal customer base? The ways in which these reviews and ratings can be put to use are bountiful.
10 Smart "Reviews and Ratings" Tips
Here are the Top 10 Smart "Reviews and Ratings" Tips to Boost the Performance of your Magento Store.
1. Timely intervention: Take the benefits of the retail therapy
Retail therapy in the e-Commerce marketplace is very common now. No! We are not making up a term. Retail therapy is identified through psychology studies where shopping in modern days can be an outcome of an emotional play. Sometimes the shopping experience can make the customer feel really happy and this helps secretion of dopamine, a hormone responsible for happy feelings caused due to a continuous activity.
A major inference for us from this is - the best and most satisfying time for a customer is when they complete the purchase process. Use this opportunity to get positive Magento product reviews which can help a lot when it comes to on-site conversion rates. When the customer completes the transaction, intervene through a popup dialogue box asking for the review, and get the positive review for your product or brand.
2. Smart Automation: Get more positive reviews with less effort
When a customer purchases with your Magento Store, you should initiate the interaction. Send an email to the buyer before it's too late to get a positive review. There is always a possibility that you will miss the right window of time owing to the multiple business tasks that you might be dealing with at the moment. Don't fret. You can use Smart Automation to ensure that you are reaching out to the customer at the right time which can result in a positive Magento customer review.
With Automation, you can always face a challenge that the automated replies and emails can turn out to be a bit mechanical. Your email content should be crafted in a way to offer a personalized touch to the interaction. Personalized messages often result in positive Magento product reviews and ratings as they make customers feel valued.
Now create high-converting Magento email marketing campaigns with TargetBay's Magento 2 Extension
3. Photo reviews: Visuals speak louder
According to research conducted at 3M Corporation, humans are the best visual receptors. It's in human nature to believe in what they see. The impact of visual content is much deeper than the written version. This is especially true when it comes from your buyers. The impact of the Magento product review with photos is much more significant and long-lasting than a review with just words.
Picture reviews are much more engaging and it helps new customers make easy and early purchase decisions. If you support your buyer with a medium to include the photos of the product they bought while writing a Magento 2 product review, it will be easier for you to garner more photo reviews and effortless for them to contribute. These photo reviews will advocate your brand's reputation and help you woo more buyers. American Trucks, an automotive parts e-commerce uses this technique on every product they showcase. Users can leave reviews and include pictures to detail what their experience has been with their products like tires and rims or exhausts.
4. Q&A: Engagement to retain existing buyers
According to Invespcro, it will be 5X costlier to acquire a new buyer in comparison to the cost to retain an existing buyer. While it costs less to retain the existing buyer, if you spend 5% more on buyer retention then it will result in a 25% increase in profit. This way you can establish a loyalty factor among your buyers and they will buy more from your store and will indulge in the word of mouth marketing for you.
To achieve this, you need to engage with your buyers, especially when they write a review for your brand. Give them a personalized reply and encourage them to ask questions about your store and products. Customer engagement does not end with delivering the services and products your buyers want. It's deeper and is all about establishing an emotional connection between your buyer and the brand. It is rare but a very important factor as it makes your customers loyal to your brand. And loyal customers not only tend to purchase more but also turn into brand ambassadors. You can get the help of FAQ automation modules to help you here but there is a chance that your customers will feel more comfortable when the replies are personalized.
5. Conversation: For better conversion rates
As an e-Commerce store, your responsibilities towards a customer does not end once you deliver the products or services. It goes beyond that and includes responding to their reviews and queries. If a customer writes a review of your product or brand on the Magento store, you have to respond to it. Don't stop with that. Make sure you respond to each and every review received. If there is any query raised in the review about your product, it must be resolved in the least time. No query should be left open-ended. When a new visitor lands on your store's site only to see that you did not make the effort to solve every query raised, it will take a heavy toll on your brand's reputation. Overall customer experience is also dependent on how your e-Commerce store handles queries and customer support.
An Automation Module such as Magento Product Reviews plugin by TargetBay can help you stay ahead of your competitors.
6. Human touch: For a loyal customer base
Though user-generated content is very important, sometimes managing it can be a time-consuming task. A quick fix to this situation can be automation. By automating replies, you can save tons of time. But remember automation has its own challenges. Automated replies tend to borderline on sounding a bit mechanical. Every customer of yours is expecting you to create a personalized experience for them. To establish a long-lasting emotional connection with your customers, you must offer personalized replies with your brand's own magical touch. Know your customers and then draft your response.
7. Rich snippets: Show your positive reviews
Positive Magento product reviews turn out to be great snippets. When user-generated content in the form of reviews and ratings is used as the google snippet, it connects better with new visitors. This works really well especially with starred views that include photos. If you study the pattern of Magento customer reviews, you will find that reviews contain exactly what a buyer needs to know. Recently, Google changed a few of its policies related to review snippets, which can be found on Google's developer page. Businesses especially the local businesses can benefit from using these rich content as review snippets as they will help your store appear in Google's top search results.
For the best SEO result, TargetBay's Magento Review Extension helps you curate the most impactful Magento product reviews and guides you to know how to use them in Google Snippet.
8. Social media integration: Towards a whole new online market
In the current scenario, Social Media creates a deeper impact concerning brand image and a loyal customer base. Most people engage with brands on social media platforms such as Facebook, Instagram, Twitter, and Pinterest. Social media integration is more important to get a new audience and to establish a loyal customer base. You can integrate your Magento product reviews to your social media handles and this will help your social media customer base recognize your brand's reputation.
But this integration process is sure to involve intricate technicalities and can be time-consuming. To make this process easier, there are integration tools in the market that can help you with integrating the Magento customer reviews from your store to social media and vice versa.
9. Facebook Ads: High yielding hacks of e-Commerce
When you have integrated your eCommerce store's Magento product reviews to your social media and especially Facebook, you can use them to run sponsored ads on Facebook. According to research conducted by Statista, at least 50% of Facebook's revenue comes through advertisements in the U.S. alone, followed closely by Europe. This demonstrates the platform's unmatched potential in reaching out to the maximum number of people and its crucial role in helping brands thrive. This can benefit you in two ways,
It will help you build community through ads The content of the ad is a rich content review so users can connect to it and establishes a connection with the brand.
By including this strategy, you initiate a long-lasting relationship. Don't forget to integrate the 5-star photo reviews of your product to Facebook and then run it as sponsored ads.
10. Flaunt the reviews: Tell them about the experience
User-generated content is your best showpiece to flaunt in online marketplaces. User-generated content generally comes as reviews either for a brand or for a specific product. To get the best out of these reviews, stores must display them on their product landing page and homepage. The Magneto customer reviews which can help in creating a better brand image should go on the homepage of the store and the Magento product reviews which are focused on any specific product should go on the product landing page.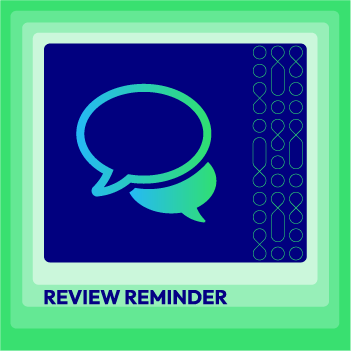 Gain more reviews and feedback from buyers for a better store reputation
Check it out!
Summary
The advantages of garnering Magento product reviews and ratings for your e-Commerce store are bountiful. Reviews and ratings not only help in trust-building but also increases sales. They also act as guidance in creating better products and act as rich content to drive quality traffic through SEO. So, as an e-Commerce store owner, garnering Magento customer reviews and rating is good but it can turn out to be less impactful if you don't know how to use them. Pick one of the above tips, take some time out and make a plan to get the best out of your Magento reviews and ratings.
Author Bio: Keerthana Selvakumar is a Content Writer at TargetBay, an Ecommerce Marketing Cloud, used by thousands of online stores across the globe. When she is not working, Keerthana spends most of her time reading, cooking, catching her favorite Netflix shows, and fantasizing over becoming a good storyteller. An admitted Anime fanatic, she feeds her addiction to Japanese Manga and Anime by binge-watching episodes on Sunday afternoons until her eyes pop out.

Marketing Manager of Mageplaza. Summer is attracted by new things. She loves writing, travelling and photography. Perceives herself as a part-time gymmer and a full-time dream chaser.
Website Support
& Maintenance Services
Make sure your store is not only in good shape but also thriving with a professional team yet at an affordable price.
Get Started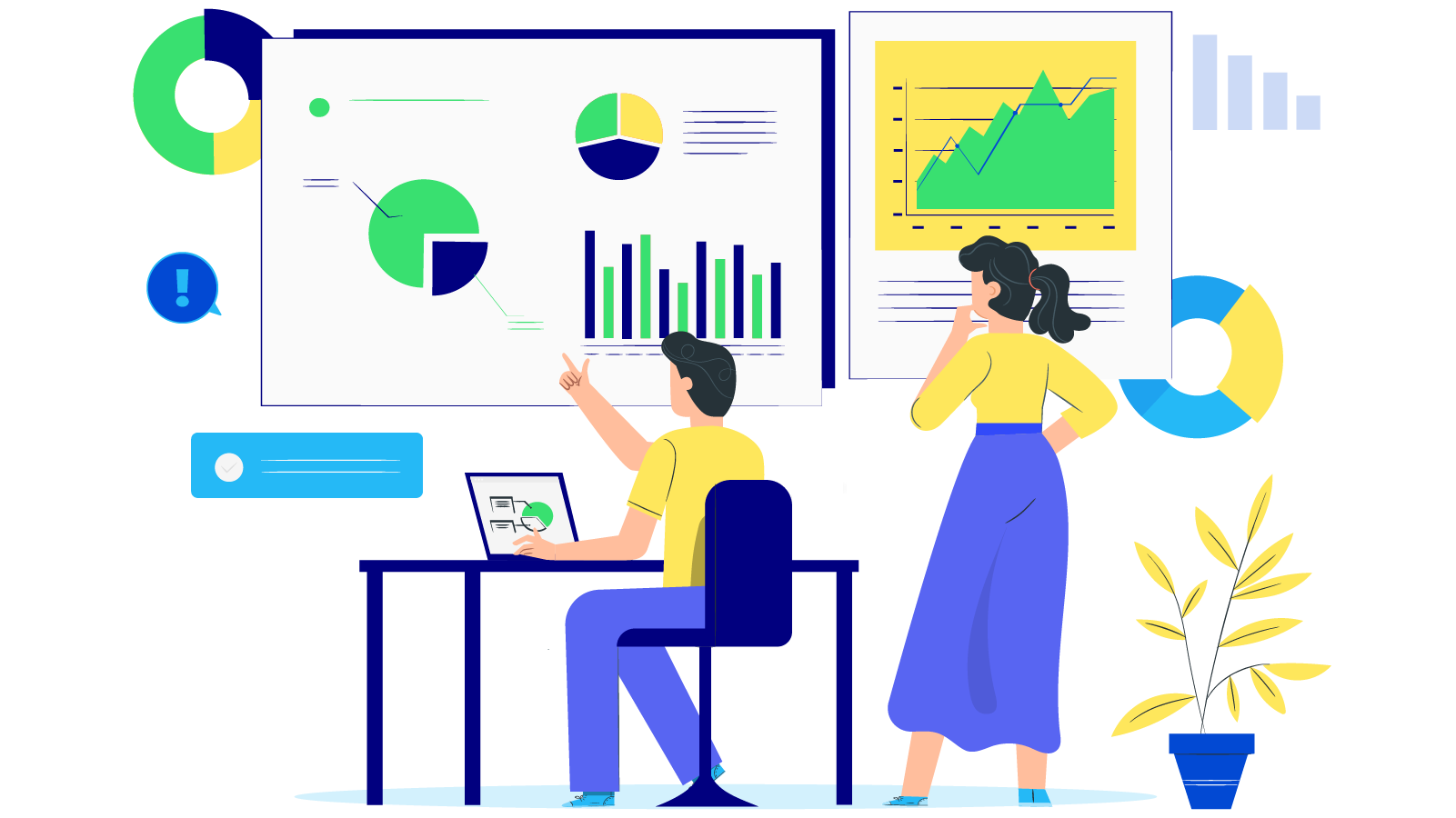 New Posts



Subscribe
Stay in the know
Get special offers on the latest news from Mageplaza.
Earn $10 in reward now!