15+ Best Magento Email Marketing Services and Extensions
The Most Popular Extension Builder for

Magento 2
With a big catalog of 224+ extensions for your online store
It's apparent that email autoresponders, email triggers, or follow-up emails can enhance marketing effectiveness, boost sales, and reinforce customer loyalty.
Default Magento doesn't come with these robust tools in its functionality. However, one can hardly call it an issue because you can simply upgrade your website with third-party extensions.
In this post, we're pleased to bring you a hand-picked collection of the best Magento email marketing services and extensions. Let's explore them to figure out which Magento email marketing tool will be the asset for your online store?
Table of Contents
Best Magento Email Marketing Services
1. AVADA Email Marketing
AVADA Email Marketing is an all-in-one marketing automation tool for your Magento store. With the help of this software, you can set up and manage all your email campaigns with ease.
Store owners can have pre-made automation email series to follow up your customers at any touchpoint. That makes it easier to approach, engage, and convert them into your buyers and raving fans.
Moreover, AVADA Email Marketing allows you to generate stunning and professional newsletter emails in minutes without hiring a designer or an agency. You can flexibly build your own email by using a drag-and-drop email builder.
Furthermore, this solution comes with thorough reports for every email campaign to show you what to keep or what to improve. Tracking statistics like emails sent, opened, or clicked also helps you learn how your audience engages with your emails and determine which one is the most effective.
AVADA Email Marketing Price
AVADA offers 3 pricing plans, including the free plan, the Pro plan ($9/month), and the Enterprise plan (custom pricing)
2. Moosend
Moosend is an amazing email marketing service with a number of features at an affordable price. The platform lets you build email newsletter campaigns, landing pages, and various forms with ease. Moosend also provides a drag and drop editor for creating marvelous and professional email newsletters from zero.
Plus, the tool is packed with email marketing automation triggers, real-time reports, and segmentation features. You can even integrate Moosend with your beloved apps to smoothly pass on important information among different tools. Notably, Moosend is a free email marketing tool that will not add its logo to your emails.
Moosend Price
Moosend's pricing is subscriber-based and includes three different tiers. The Free Forever tier covers most features, lets users send limitless email campaigns, and is up to 1,000 subscribers. The Pro plan begins at $8 per month, paid annually, and accepts up to 200,000 subscribers. You can even check out out the in-depth Moosend review before considering making a purchase. Finally, for more superior functionality and extra support, the Enterprise plan costs based on custom pricing.
3. Rejoiner
When it refers to the full life cycle of your email marketing strategy, Rejoiner is a name worth mentioning.
For enterprises that are developing dramatically, Rejoiner is the solution. You'll be impressed by the level of advanced features, including automatic triggers, dynamic customer segmentation, visual workflows, behavioral scoring, and cart abandonment solutions.
This tool will effectively assist you in managing everything, from personalized welcome emails, onboarding email sequences, drip campaigns, to advanced A/ B testing.
Rejoiner Price
Rejoiner's price is determined based on the number of contacts you have and starts at $95/ month for 500 contacts (5,000 emails).
4. MailChimp
Owing to its friendly branding, MailChimp becomes one of the most popular email marketing tools. It is a perfect place to kickstart your campaign if you want to scale it fast.
Particularly helpful for small and medium-sized businesses, MailChimp's free plan provides 12,000 email sends every month for 2,000 subscribers. Users can have access to incredible features such as contact profiles, segmentation, A/ B testing, and more.
Besides, this software offers you a library in which you can save and manage images and files. This feature is especially useful for Magento merchants who want to show their product images in their emails.
In addition, MailChimp enables you to monitor and measure everything from your open rates to clicks and sales. Statistics will be presented in real-time, which means you can have up-to-minute reporting wherever you are.
MailChimp Price
MailChimp offers four plans to select from that range in price from free to $299 a month. Besides the free plan, according to the option you go with, your monthly payment rises with the number of contacts you get.
5. ActiveCampaign
ActiveCampaign appears as a wonderful alternative to mainstream email marketing softwares like AVADA.
By including a CRM to their functionality, ActiveCampaign can help surface the right prospects to your sales team using features like lead scoring. This service also enables you to share dynamic content in your emails, helping you deliver different experiences to your contacts based on the way you divide them into segments.
ActiveCampaign Price
ActiveCampaign comes with four different plans, which you can decide to pay for monthly or annually. Their plans range based on the number of contacts you get and vary in price from $15 to $279. You can also try using the service before buying it with a free trial.
6. ConvertKit
ConvertKit is a powerful email marketing service for professional bloggers, marketers, and authors. It is super simple to use and amazingly helpful.
ConvertKit's unique feature is that it enables you to provide content upgrades and incentives with email signup forms. It also offers easy-to-manage auto-responders, helping you send drip emails from their emailing service.
With ConvertKit, you can divide your subscribers into those who are intrigued and those who have already bought. You can also tag them manually for segmentation purposes or with auto tags according to their behavior to enhance the personalization of your campaigns. That's great for creators with big audiences.
Moreover, ConvertKit brings more than 70 third-party direct integrations, custom reporting, and customizable forms. Live chat and email are available for 12 hours every day, Monday to Friday, with limited support on nights and weekends.
ConvertKit Price
ConvertKit provides users three different pricing, ranging from $29/ month to $79/ month.
7. GetResponse
GetResponse is an excellent marketing automation service that is available in more than 20 languages.
On top of email marketing and automation, GetResponse also comes with a CRM, a complete webinar solution, and landing pages.
The service is packed with more than 500 templates to help you get started with email marketing and integrates with Shutterstock, bringing you access to a huge library at your fingertips. Besides, their drip campaign tool can be managed via a calendar interface, enabling you to see precisely when you will be reaching out to your potential customers.
GetResponse Price
There are four GetResponse plans that you can select from varying in price from $15 to $99 per month (in addition to a customized enterprise-level option that asks you to raise a quote). Pricing ranges according to your list size, and you can pay monthly or annually. Each plan goes with a free trial, so you can test out the service before investing.
8. AutoPilot
AutoPilot stands out from the competition with their visual marketing tools.
Everything from AutoPilot's email editor to their automation tool is managed to work via a drag-and-drop interface, making the system intuitive and simple to use.
AutoPilot provides collaborative tools to aid your team work together efficiently - it enables you to quickly share your work with your team, making sure everyone is on the same page before you release a campaign. Plus, with the "annotate & collaborate" feature, you can rapidly mark-up a customer journey and ask your team for opinions and support.
AutoPilot Price
AutoPilot gives out three plans which vary in price between $49 and $249, based on your contact number. They also offer 3 types of billing cycles: monthly, monthly with an annual commitment, and annual.
9. Campaign Monitor
Campaign Monitor boasts about offering robust, personalized email marketing tools for Magento stores.
Their drag-and-drop email editor is super intuitive, and the added analytics make it easy to improve your email strategy and generate targeted customer groups.
Personalization is important for campaign monitoring. It leverages data to boost personalized content and build your list segmentation to increase engagement. They also have a visual marketing automation tool so you can form a unique customer journey at scale.
Remarkably, Campaign Monitor owns an enormous library of resources to help you become an email marketing professional.
Campaign Monitor Price
There are three main plans varying from $9 to $149 a month. You can decide to pay annually instead of monthly and capitalize on the option to pay per campaign if that schedule works better for your requirements.
10. SendinBlue
SendinBlue is an email marketing platform that allows customers to send a total of more than 30 million automated emails and text messages per day.
In addition to email, SendinBlue also provides a forms tool that helps you gain new leads, which you can then group into specific lists and enter into email nurturing strategies.
You wonder about kicking off your email nurturing plan? No problem. SendinBlue has workflows that help you reach a great deal of pre-designed automation campaigns tailored to your specific aims.
If you're running a more nuanced email nurture campaign, you can always draw a campaign from zero to satisfy your specific business demands.
SendinBlue Price
SendinBlue offers five major plans, one of which is free, three of which vary in price from $25 to $66 per month, and one that is enterprise and requires you to ask for a customized quote. The plans range in cost based on the number of emails sent every day or every month.
Best Magento Email Marketing Extensions
11. Follow Up Email by Mageplaza
Magento 2 Follow Up Email extension will be a great hand to do email marketing for your online store. The module allows building a chain of emails sent to customers automatically according to their activities. Store owners can choose to send cart abandonment emails, subscription confirmation emails, etc. to stimulate shoppers to come back to your store and make further purchases.
Key features
Allow creating emails related to events
Support generating customer-related follow-up emails
Support generating wishlist follow-up emails
Enable A/ B testing
Provide detailed reports for each emails
Price: $249
12. Follow Up Email by Aheadworks
Aheadwork Follow Up Email will offer comprehensive functionality to generate highly targeted custom emails to address your business requirements. The extension allows merchants to generate custom email templates with static and dynamic information and define rules when they should be sent out.
Key features
Support producing exclusive email content
Provide three predefined sample rules (abandoned cart, review requests, and customer birthday)
Support managing follow ups on-the-fly
Support measuring follow ups' effectiveness via click-throughs, shopping cart restorations, and conversions
Price: $399
13. Abandoned Cart Email by Mageplaza
Magento 2 Abandoned Cart Email extension helps save all your shoppers' forgotten carts by encouraging them to come back to your store and complete their orders.
What you only need is the customer's email address. Right after the customer leaves their cart and exits your website, an abandoned cart email will be sent out to remind the buyer of their order.
Key features
Allow configuring email chain the backend
Enable the integration with Google Analytics Ecommerce Tracking
Support generating coupons automatically based on specific condition rules
Support overall abandoned cart email reports
Provide abandoned product reports (product name, SKU, price, abandoned time, quantity, and abandoned revenue)
Price: $79
14. Abandoned Cart Email by Magenest
Magenest Abandoned Cart Email allows store owners to increase sales by sending automatic reminders to convert abandoned carts into orders.
With this extension, when your own rules are set up, emails and SMS are sent automatically. You can easily set different rules for each item and each targeted customer. In addition, data gained from the campaign shown in charts will help you find your solutions and plan for improvements.
Key features
Allow scheduling plenty of campaigns with flexible rules
Allow personalizing your email templates to create a better shopping experience
Support integration with Mandrill to follow up your shoppers
Support integration with Nexmo to send SMS notifications
Enable accumulating data from Google Analytics Campaign for wiser decisions
Price: $96
15. Transactional Email Template Editor by Weltpixel
Your Magento store is often sending emails to your shoppers that include highly essential information related to their account creation, account password, order confirmation, and updates to credit memo. It is substantial that these emails reflect detailed data, guides, links, and should closely match your brand messaging, design, and personality.
Weltpixel Transactional Email Template Editor integrates your Magento store with Gmail Markups to further boost user engagement with the proper actions directly in their inbox or search results.
Key features
Show action buttons in inbox by gmail
Show view order buttons in inbox by gmail
Show related items in email templates as a grid
Enable sending test emails
Enable customizing the first line in the email for higher engagement
Price: $199
16. Listrak Retail Solutions
Listrak is an easy-to-use retail digital marketing automation platform used by a host of leading brands. Email extensions created by Listrak aim to grow effective email marketing campaigns for mobile messaging and for achieving customer insights.
Key features
Provide advanced retail segmentation which supports creating relevant email marketing campaign to target audience
Support cross-channel orchestration
Offer behavioral-based triggers - automated messages to shoppers following particular actions
Offer predictive personalization, which allows extracting historical customer information to anticipate possible future behaviors
Price: Free
17. DotDigital
DotDigital is Magento's only Platinum Technology Partner, enabling users to grow integrated multi-channel marketing campaigns. It is renowned for its user-friendly interface and is used by a number of businesses.
Key features
Support centralized gathering of data
Support real-time data sync between Magento and DotDigital
Provide advanced segmentation feature which enables sending personalized emails to customers
Offer third-party integrations
Price: DotDigital costs from $600 per month, along with a free 30-day trial.
Summary
From the first welcome emails to those daily conversations in the form of transactional emails, your email strategy is the most efficient medium of communication you can have with your audience.
It's true that it takes a great deal of time and effort to build a successful email marketing campaign. However, with the help of the above extensions and services, you can make your life less stressful and difficult.
Which extensions or services will you pick for your Magento store? Could you tell them in the comment section? We're happy to hear from you.
Have a really nice day!
Website Support
& Maintenance Services
Make sure your store is not only in good shape but also thriving with a professional team yet at an affordable price.
Get Started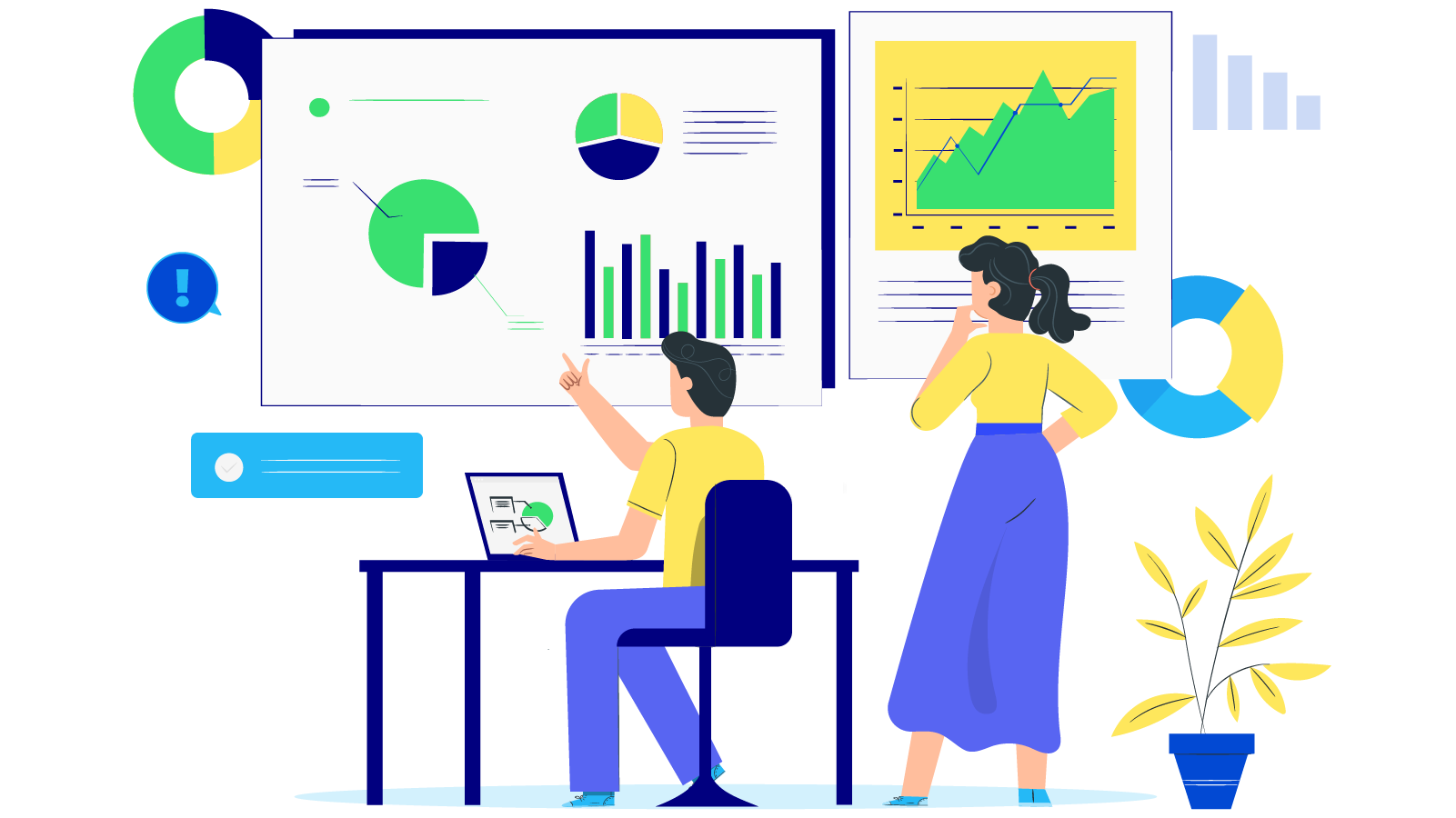 New Posts



Subscribe
Stay in the know
Get special offers on the latest news from Mageplaza.
Earn $10 in reward now!