How to Set Up Magento 2 Sales Notifications Popup?
The Most Popular Extension Builder for

Magento 2
With a big catalog of 224+ extensions for your online store
Today, using popups is one of the most popular and effective ways to increase online store performance and generate new leads. Based on the specific purpose of the online store owners, the sales or promotion campaigns they are implementing, there are different types of popup.
If you want to increase online sales, using sales popup notifications directly is a tactic that you should not ignore.
This blog is for anyone who wants to equip their Magento 2 store with powerful sales popup notifications. We'll discuss the definition of sales popup, how it helps your online store, and the best way to set up sales popup notifications for a Magento 2 store.
Let's get started!
Table of Contents
Related posts: How to set up live sales notifications for Magento 2 store
What is a sales notifications?
Sales popups display recent orders and purchase notifications to show what shoppers are buying. The orders and purchases are recorded and displayed in real-time. This is one of the best ways to notify visitors of recently bought items and convince visitors to buy from an online store.
Why use sales notifications for Magento 2 stores?
Build trust
When it comes to selling online, using social proof is one of the best ways to build trust. Now when the market is saturated with many options, it's hard for customers to choose what to buy and where to buy from. They need trust more than ever.
Online stores showing real-time sales on the store and effectively stimulating customers' buying decisions proves that it is a great application to acquire customers' trust and turn them into purchase-generating customers.
In fact, according to Nielsen's research, 92% of people will trust recommendations from peers. So it's no surprise that real-time orders and purchases can greatly impact your online customers.
Create a sense of urgency
The sales popup notifications can also create the feeling of urgency or FOMO (fear of missing out) on your shoppers' minds.
This method is highly effective for shoppers who already have an interest in a specific product. The urge to purchase an item in their eye-sight will be more significant when seeing someone is purchasing it.
Especially if the sales popup notification includes a stock status alert or a countdown timer. The FOMO can be utilized to its most potential.
Boost conversion rates
Sales popup notifications can increase your conversion rate substantially.
Once you succeed in building trust, your customers will be more likely to accept what you show on your sales popup notifications and check out your recommendations.
Many online shoppers coming to your store will gradually turn from first-time visitors to your leads - the conversion increases as a result.
Promote products via popups
Product recommendations showed in a popup form will more likely get noticed by customers. This is also one of the significant reasons why you should use sales popup notifications in your Magento 2 store.
In the sales popups, you can suggest different products that your targeting customers might want to buy. You can add product images to the popup to make it more visually appealing, and your recommendations are more persuasive.
Improve cart abandonment rate
Sales popup notifications can reduce the abandonment rate for Magento 2 stores. Sales popup notifications on the checkout page will be the last chance to save your carts by eliminating customers' hesitation.
The messages on the sales popup notifications can be "[Customer name] has just checked out 15 minutes ago." This will once again solidify the trust in your products and encourage customers to complete their checkout.
How do sales popup notifications appear on your Magento 2 stores?
After you've created sales popup notifications, they'll show up on your stores like below:
Best way to create sales notifications for Magento 2 stores
You can create sales popup notifications for your Magento 2 stores in different ways. However, one of the quickest and easiest ways is using a Magento 2 extension.
Magento 2 Recent Sales Notifications by Mageplaza is an ideal solution to help you set up sales popup notifications in minutes. You can easily use sales popups in different ways to increase your store conversion rate and sales. Based on your specific purposes, you can show sales popup notifications to alert your visitors about your store's real-time sales or suggest to them some of your appealing products.
With Mageplaza Recent Sales Notifications, your Magento 2 store is equipped with the following useful features:
Use various automatic recent sales notifications
Show recent sales popups anywhere you want
Customizable sales popup notifications
Insightful report on recent sales popups
A/B testing supported
Responsive on any device
How to set up sales notifications for Magento 2?
Install Magento 2 Recent Sales Notifications to ease things up. Start configurations to create sales popup notifications for your Magento 2 stores.
1. General configuration
Log in to your Magento Admin backend. Go to Marketing > Recent Sales Notification > Configuration.
In the general configuration, there are some important sections that you should notice:
Select Yes to enable the module.

Show Close Button: Choose Yes to enable customers to close a sales popup when it shows up on your page. If you choose No, the popup will not disappear itself until the display time of the popup is out according to your setup at the backend configuration.

Show image top: This feature allows you to show an image on the top of your sales popup. You can upload an image right on this section.

Popup Display time: Set up the duration of the sales popup. After the time is out, the popup will automatically disappear.

Break time: This is the time when your sales popup is turned off and turned on again. All is automatically done.

Popup Animation Effect: Choose the effect you want your sales popup notifications to display. Mageplaza Recent Sales Notifications extension supports three types of effects: Fade Out, Slide up, and Zoom Out.
2. Create new sales notifications
With Mageplaza Recent Sales Popup, you can create as many sales popups as you want.
There are some significant details of a sales popup that you need to care about:
Name of the sales popup: Enter a name for your sales popup. In other words, it's the type of your sales popup which can be Recent Sales, Up-sell Product, Cross-sell Product, Parent popup, or Checkout information.

Customer groups: In this section, you can assign a sales popup to a particular customer group. For example, if you want a Cross-sell popup to be visible to retailers only, select Retailer in the drop-down.

Priority: You will have various sales popups in your store. Enter the priority number for each popup to decide their display order.
3. Set up sales notifications display
Choose where to display your sales popups. You can choose to display a certain sales popup notification on all pages or a specific page on your website. Some specific pages can be the Checkout page, Shopping Cart page, or the Product page.
The extension also allows sales popup notifications to appear on the CMS pages including the Home page, 404 Not Found, About Us, Customer Service, Privacy Policy, etc.
If you choose to display sales popup notifications on the Product page, there will be an additional configuration for your recent sales popups here.
4. Display sales notifications on the Product page
This section is about recent sales popups. You need to set up conditions to display sales popups on the product page. Again, the recent sales popups will show the real-time orders and purchases that customers are buying from your store.
Only the orders that satisfy all the conditions will be displayed on the sales popup notification.
The vital section to fill include:
Number of recent orders: the current number of orders placed by customers.

Time to check data: Automatically check the time when orders are placed to show the orders placed within the time you want. For example, show the orders placed within 2 hours on sales popup notifications.

Choose Order Conditions: Select the conditions to display the orders on sales popup notifications. The conditions can include product attribute combination, product subselection, or cart attribute.
You can see the detailed configuration here.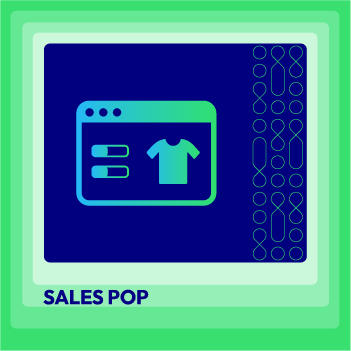 Recent Sales Notification for M2
Effective indirect marketing methods to get customer attention and motivate faster purchases
Check it out!
The bottom line
A sales popup notification will effectively increase your Magento 2 store's sales efficiency than you ever imagine when it's created and executed appropriately. You can find a lot of extensions that help you do this quickly and easily. If you want a user-friendly, quick, and feature-rich solution, Mageplaza Recent Sales Notifications for Magento 2 is not a bad idea.
I hope that this guide is helpful for you when it comes to setting up sales popup notifications for your Magento 2 store. If I've missed something in this blog, please tell me your suggestion. Thanks for reading!

Sam is the CEO and Founder of Mageplaza, pursuing a simple and healthy lifestyle. He is a friend, a husband, and a father to two children. As a trainer and an aspiring influencer, he is also a big fan of sports and travel. Sam is exceptionally knowledgeable about e-commerce, especially Magento and Shopify, with 10 years of experience in the field.
Website Support
& Maintenance Services
Make sure your store is not only in good shape but also thriving with a professional team yet at an affordable price.
Get Started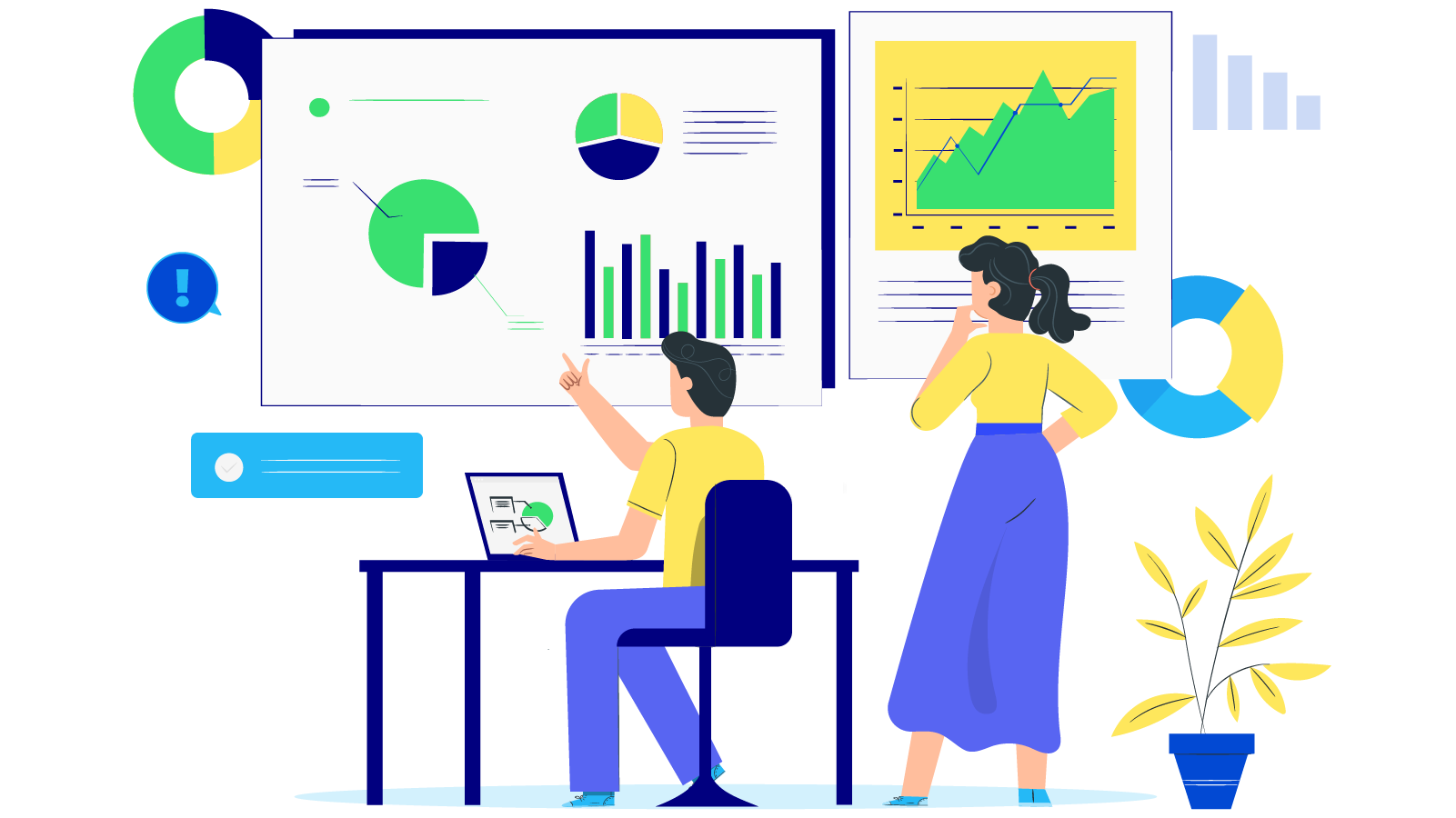 New Posts



Subscribe
Stay in the know
Get special offers on the latest news from Mageplaza.
Earn $10 in reward now!