How to Setup Follow-Up Email After Purchase in Magento 2?
The Most Popular Extension Builder for

Magento 2
With a big catalog of 224+ extensions for your online store
For any eCommerce business, building a dedicated post-purchase email series is critical to open the opportunity of a long-lasting relationship with new customers.
In the digital era, email as an indispensable communication tool allows modern businesses to keep in touch with their customers and increase the retention rates during the customers' post-purchase.
So precisely what are post-purchase emails and how to configure them for your Magento-based store?
This post will focus on the above 2 issues as well as some practical tips on improving your email strategies' effectiveness. Without further ado, let's dive in!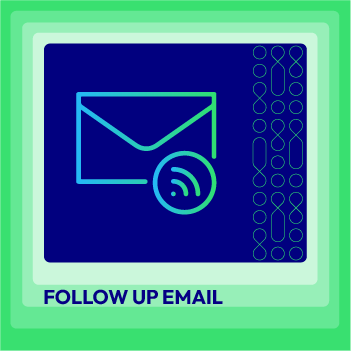 Create automatic email chains for higher conversion rates and better sales
Check it out!
Table of contents
What are follow-up emails?
Definition of follow-up emails
In eCommerce, follow-up emails are sent in response to specific actions of the brand's subscribers. Each email in the flow is designed for customer activation, retention, and repeat business as well.
Since the follow-up emails are only sent after specific subscribers' key actions, this marketing tactic shows you truly genuinely to customers' needs, thus keeping the dialog going.
Most importantly, drive transactions, and ultimately, satisfaction.
Follow-up emails after purchase
In essence, emails that businesses send after a customer made a purchase are called post-purchase emails in general.
At first, they were just purely transactional emails with the purpose of confirming customers about their order status. Over time, the applications of these kinds of emails are extended beyond their initial functions.
Not only can post-purchase emails be used to update customers' purchases, but also emails become an intelligent way for businesses to retain customers and drive sales.
Post-purchase emails come with incredible results compared to other average email campaigns. To be clear:

Post-purchase email get a 217 higher open rate

Over 500% higher click rate

Furthermore, 90% higher revenue per recipient
The idea behind sending follow-up emails after purchases
In the perspective of modern marketing, your job, as a competitive business, is not done after a shopper ends the purchasing process on your website.
Many studies show that customer acquisition can be 7-13% more expensive than customer retention activities. Furthermore, retaining customers saves eCommerce businesses 5 times in expenses compared to acquisition.
Send proper follow-up emails after customers' purchase will help you:
Show your care about shoppers by updating them on the latest status of their orders

Build the groundwork for customers' purchases in the future

Gain valuable feedback from your customers

Deliver a comfortable shopping experience to your customers

Power your loyalty programs
In essence, post-purchase emails focus on extending customer lifetime value by giving them the extra value even after their purchases are completed. In other words, you will nurture your existing customers, avoiding the possibility of leaving them into the lapse.
4 Types of follow-up emails to send after purchases
The truth is there are multiple channels and methods you can use to interact with and engage your customers after their purchase. However, to point out the most effective way till remains now, it must be emails.
Below are 4 (most effective) types of emails that should be included in your post-purchase email series.
Thank-you email/ order confirmation email
Typically, an order confirmation email is the first thing you need to send customers right after purchase.
With reliable confirmations from the seller, shoppers will feel more relieved as well as excited about their purchases.
Meanwhile, customers will also be announced if something goes wrong in the purchasing process, hence eliminating unnecessarily negative feelings towards customers due to not being informed earlier.
On the other hand, lots of businesses represent the order confirmation email like a personalized thank-you email. You not just confirm customers about their order details but also show your gratitude towards their trust and encouragement. Read more confirmation email templates here!
Time to send an order confirmation email: Immediately after customers finish their checkout process
Product education email
Basically, this type of email functions as a product instruction, which explains how to get the most out of your product. It can be in the form of a detailed guide, video tutorials, FAQs, and so forth, depending on the purchased products.
This action lets customers know your effort in delivering them the best user experience. Furthermore, product education emails reduce the risk of a disgruntled purchaser having a gloomy look at your product as it doesn't meet their expectations.
Time to send product education email: 1-2 days after the estimated delivery date.
Asking for feedback email
Unavoidably, as a seller, you sometimes deal with disgruntled customers who had "not happy" shopping experience with your services and products. Without proper care, these unsatisfied shoppers possibly harm your business in 2 ways:
Public negative feedback to your website, in the worst-case scenario, in their private accounts on social networking sites like Facebook, Twitter, or Instagram

Say nothing but disappoint about your brand and never come back
So basically, you lose a potential customer and your reputation at the same time. A request for a feedback email can help in this situation.
For customers with an unhappy shopping experience, the email will show your care and readiness for helping them solve their current issues. Have instant actions (email or phone support, etc.) to gain back these disappointed customers

For happy customers, you can use their feedback as testimonials to grow your brand
Time to send feedback request emails: from 3-7 days after the purchase (Consider your average delivery time on orders). A suitable time should be 2-3 days after the order has been handed to the recipient.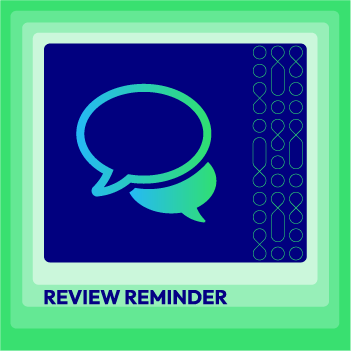 Gain more reviews and feedback from buyers for a better store reputation
Check it out!
Promotional email
As mentioned above, we suggest you add a discount code to promote future sales from customers. So a discount reminder email might be seasonable to start a conversation after a while.
You can showcase some relevant recommendations to upsell and cross-sell new products, ultimately maximize a customer lifetime value.
These promotional emails are helpful to increase your brand relevance as well as get more email engagement over time.
Time to send promotional emails: 14-30 days after purchase. Furthermore, the reminder email should be sent 2-4 hours before the expiry of the customer's discount code.
How to set up follow-up emails after purchase in Magento 2
Step 1: Open the configuration of sales emails at the backend
Open your Admin Account in the Magento store

Move your mouse to the Admin sider on the left, choose Stores > Settings > Configuration

Expand the Sales option and select Sales Emails

On the General Settings section, you have 2 options for the Asynchronous sending field. Here, you choose Disable for Asynchronous

Disable: Configured sales email will be sent when triggered by an event

Enable: Configured sales emails will be sent at predetermined, regular intervals
Step 2: Select and complete the settings for selected sales emails
Setting Order Confirmation Email on the Order section
Enabled = Yes to allow sending the order emails

New Order Confirmation Email Sender: Fill in this field the name you want to appear as message sender (By default, the value is Sales Representative)

New Order Confirmation Template: Set the email template used to send to registered customers. You can choose either your custom or the default email template in this field

New Order Confirmation Template for Guest: Pick the email template that is used for guest groups who don't register with your store

For Send Order Email Copy To: Insert email addresses of whom you want to send the new order confirmation email to. Available to add multiple addresses by separating each address with a comma
Settings for other automated email after purchase
Some sales email types to send after purchase supported at the backend are:
Invoice / Invoice Comments: When enabled, the system will send a transactional email for each invoice comment

Shipment / Shipment Comments: When enabled, the system will send a transactional email for each shipment created and shipment comment

Credit Memo / Credit Memo Comments: When enabled, the transactional email will be sent for each generated credit memo and credit memo comment

Purchase Order Approval (B2B feature): The emails will be sent during the purchase order process. Announce the recipient the order status (Approved, Rejected, Comment added, Error creating Order)
The configurations for these email types are the same as the setting process of the order confirmation email. You just need to repeat the steps and get the settings done as mentioned.
Finally, when you have finished the setting stage, remember to click on the Save Config button.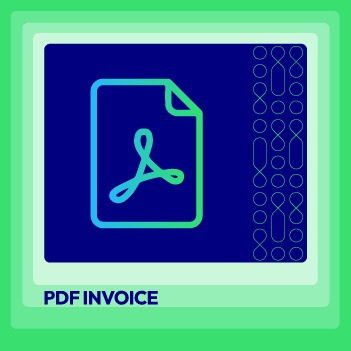 Impress your customers with professional PDF invoices that match your store's branding
Check it out!
Beyond the basis: Tips to improve your Email Marketing effort
It's easier said than done creating a practical post-purchase series. Below are some suggestions to optimize your email campaigns:
To expend the good vibes from the customers' excitement, provide them the estimated arrival time (Use with order confirmation emails)

Recommend complementary items for their purchased products with shopping codes (Promotional emails)

Boots the likelihood of future sales via high-value and limited-time discount codes (Order confirmation emails and promotional emails)

Make your subject line straightforward, short but still attractive. Insert keywords to make it more findable so that recipients can search for it later if they want to refer to your content at another time

Consider adding the sales elements to the post-purchase emails. However, don't overuse promotions for emails that you want to increase customers' engagement. Instead, using value-added content

Focus on the timing factor. Estimate the time customers actually get the product and that they have a chance to experience it to grasp the exact timing for each email type

Set up a Magento 2 Follow Up Email extension to launch your post-purchase email series with more advanced features for higher effectiveness. Further, the number of supported types in Magento 2 default sales emails are limited for other email purposes (for instance, cart abandonment email, updated reports, etc.)
Take your turn and revamp your marketing effort
Many businesses underestimate email marketing power when considering its purpose is only for gaining a prospect's attention pre-sale. Beyond that application, email marketing is a cost-effective tool for nurturing customers into retention.
So it's time to revamp your post-purchase email series by focusing on the recipient's wants and needs. A robust email strategy that can genuinely engage customers after their purchases needs to start from shoppers' interest and detailed insight, not unfounded hunches.
Website Support
& Maintenance Services
Make sure your store is not only in good shape but also thriving with a professional team yet at an affordable price.
Get Started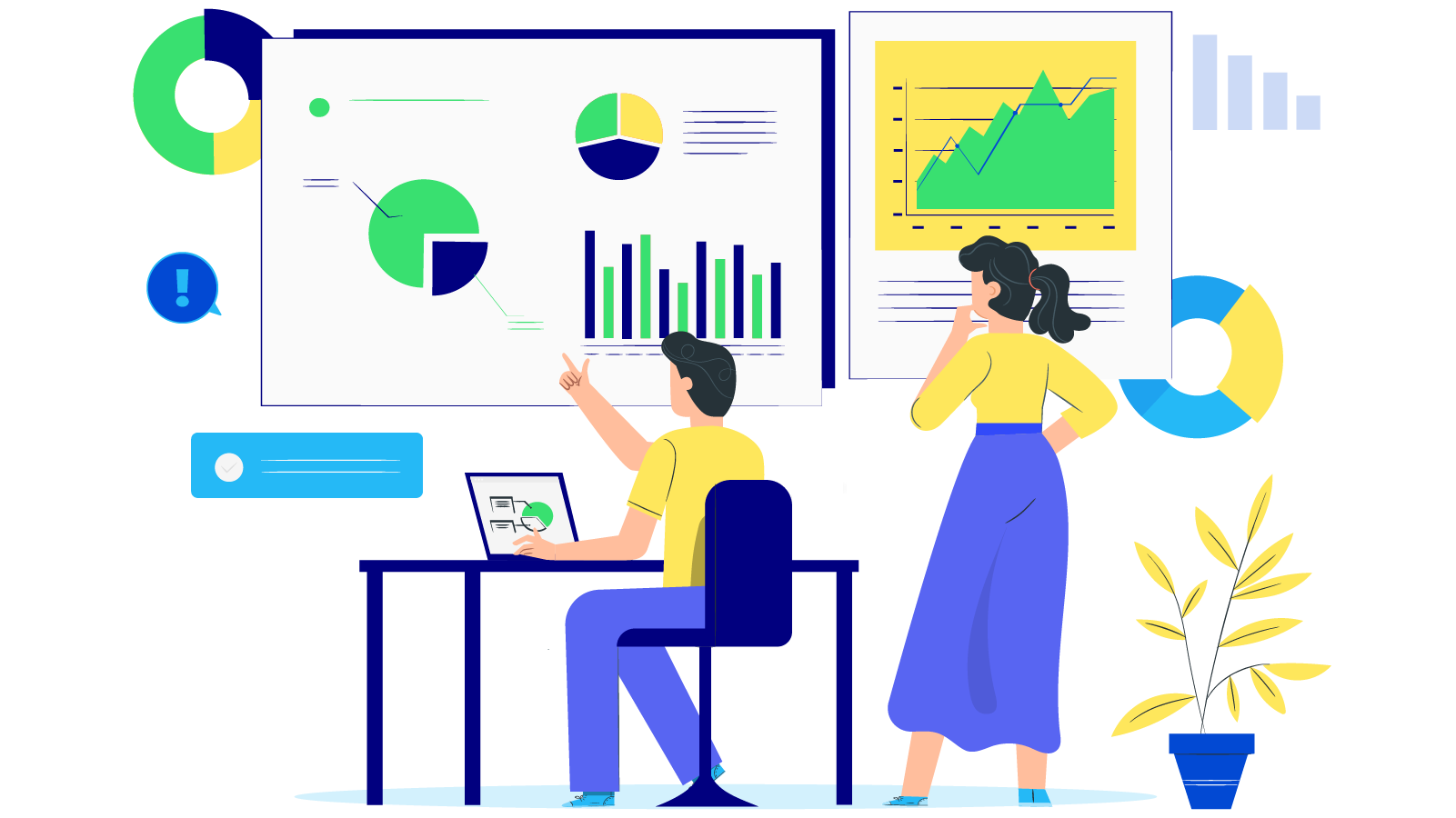 New Posts



Subscribe
Stay in the know
Get special offers on the latest news from Mageplaza.
Earn $10 in reward now!