How to configure and manage Product Feed effectively in Magento 2?
The Most Popular Extension Builder for

Magento 2
With a big catalog of 224+ extensions for your online store
51% of your customers can come from Google, as they use this channel to search for products they need. But only one channel is not enough anymore. You need to get your items available on more touchpoints, to stand out from the crowd. More platforms to manage, but you only have the same amount of time?
Product Feed extension for Magento 2 is a solution that showcases your product feeds on shopping engines. Today's post will show you the benefits of using product feeds, as well as how you can create and manage them effectively in Magento 2.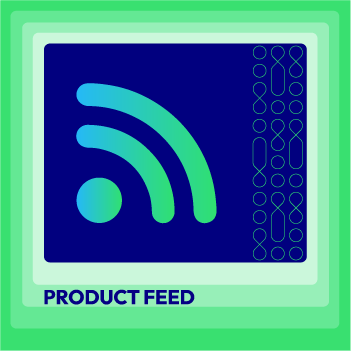 Increase visibility and reach for products on various marketing channels
Check it out!
Related posts:
Table of Contents
How to configure Product Feed?
General Settings
Enable: Choose Yes to allow this module
Categories Path for Product URLs (Coming soon): Create the URL for the product. With the default option, the generated URL will be created as the default Magento (meaning the Category with the smallest ID).
Note: Categories Path is only correct when you set Use Categories Path for Product URLs = Yes
Enable Product Feed Report (Coming soon): Click Yes to enable the Product Feed Report in the Manage Feeds Grid.
Google Shopping API
Enable: Choose Yes to synchronize the value with Google Shopping API
Merchant ID, Client ID, Client Secret: Complete these fields with information you have
Authorized Redirect URLs: Copy and paste this section's value in the Authorized Redirect URLs of the Google Shopping API.
Get Access Token button allows you to check the connection with the Google Shopping API.
Email Alert
Enable: Select Yes to enable the email notification sending feature
Send to:

Configure who to send these email notifications
You can enter multiple emails, which are separated by commas.

When:

The email notification will be sent automatically when these events happen
You can choose many events at once
See full steps on how to create new Product Feed
How to manage Product Feed?
The Product Feed can be managed well via grid in the backend, or via statistics shown in the pie chart in the report section. Let's see how you can manage them:
Via Grid (Coming soon)
Enter Catalog > Product Feeds > Manage Feeds in the Admin Panel.
In this grid, you can easily view all created feeds and their basic details such as: ID, Name, Status, Execution Mode, Store, File Type, Click, Impression, CTR, Action.
In the Action field, admins are able to Generate, Delete, or Change Status Feed.
Other actions can be named as Filter, Export, or Hide/Show the Columns
The CTR (Click through rate) can be calculated as (Click/ Impression) * 100%, in which:

Click: the number of clicks in the product link
Impression: the number of views of the product link
Via Report (Coming soon)
Another way to track the revenue of products is to use the Product Feed Revenue Report in the backend. The report takes the total number of ordered statistics of the ordered products uploaded to the feed file or the app. The pie chart shown is the result of the Total Revenue field. However, please note that the Total Revenue and Refunded statistics do not include the shipping fee.
Product Preview settings (Coming soon)
Apart from that, there is another soon-to-be-updated feature, which is the Product Preview function.
In the Product Filter section, you can select the feed conditions and set the maximum number of products displayed on the Preview Product section. If empty, there will be no limitation on the number of products shown when clicking the Preview Products button.
Benefits of the Product Feed extension
Boost sales across shopping platforms
Featuring your products in multiple platforms is the first and foremost step to drive more traffic and educate customers about those products. All of the most popular shopping search engines are supported by Mageplaza Product Feed, naming Google Shopping, Facebook, Amazon, eBay, Bing, etc. More channels also mean more sales to get, right?
Reduce admins' workload
When there are more than one shopping search engine, the automatic updates will help admins reduce essential tasks significantly. Templates are ready to choose from and easy to be customized as you wish. Besides that, all channels are updated timely and precisely, with just a few quick settings. This ensures all channels are taken care of, and the information will be unified across platforms.
Ensure the precise information
Manually updated information can be incorrect due to different reasons. Therefore, the obvious answer is to get your product feed updated automatically. Even though the extension allows you to set the update process as manual or automatic, it is highly recommended that you use the automatic update for more convenience and precision. In fact, you can also set the delivery time on a regular basis, which makes the process taken frequently to avoid any possible forgotten mistakes.
Build customers' trust
Seeing your products in various places can generate more trust from customers. It is common sense that if the items are qualified to be featured in certain places, there are higher chances that they are worth buying. In the long term, this belief can help Magento 2 stores build better brand images.
Track the effectiveness of product feeds
If you think your product feeds do not work as well as you expect, or if you want to test among various options, you should try to track the efficiency of those feeds. It could be about the impression, CTR, or the generated revenue, which are shown in grids or engaging pie charts. All of these statistics can help you have a better understanding on which to improve in your future strategies.
Mageplaza Product Feed's Highlight Features
Mageplaza Product Feed extension equips you with the most flexible price display options:
Ready-made templates: 3 standard forms (.TXT, .CSV, .XML) are supported for popular search engines such as Google Shopping, Facebook, Amazon, Bing, eBay, etc.
Customize feed templates easily: Admins can generate and customize available product feed templates, which are made friendly with any shopping search engines.
Create rule-based product filter: Stores can filter products by attributes, attribute sets, SKU, or category
Support all product types: All products can be added to the feed, from simple, grouped, configurable products, to virtual, downloadable or bundle items.
Upload product feed automatically via FTP or SFTP: The delivery time can also be configured as daily, weekly or monthly.
Google Analytics support: Track the effectiveness of products via Google Analytics
The bottom line
Configuring and managing Product Feed in Magento 2 are not that complex, right? There is also a detailed user guide to help you set up Product Feed in full. In case you want to ask about the upcoming features or need any assistance, feel free to contact us. And don't forget the 5% OFF offer is still available to get!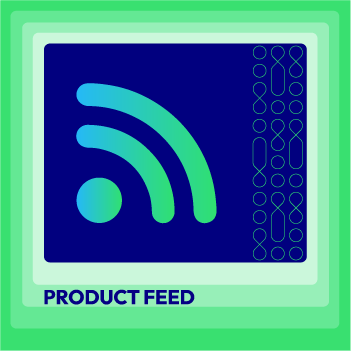 Increase visibility and reach for products on various marketing channels
Check it out!

Sam is the CEO and Founder of Mageplaza, pursuing a simple and healthy lifestyle. He is a friend, a husband, and a father to two children. As a trainer and an aspiring influencer, he is also a big fan of sports and travel. Sam is exceptionally knowledgeable about e-commerce, especially Magento and Shopify, with 10 years of experience in the field.
Website Support
& Maintenance Services
Make sure your store is not only in good shape but also thriving with a professional team yet at an affordable price.
Get Started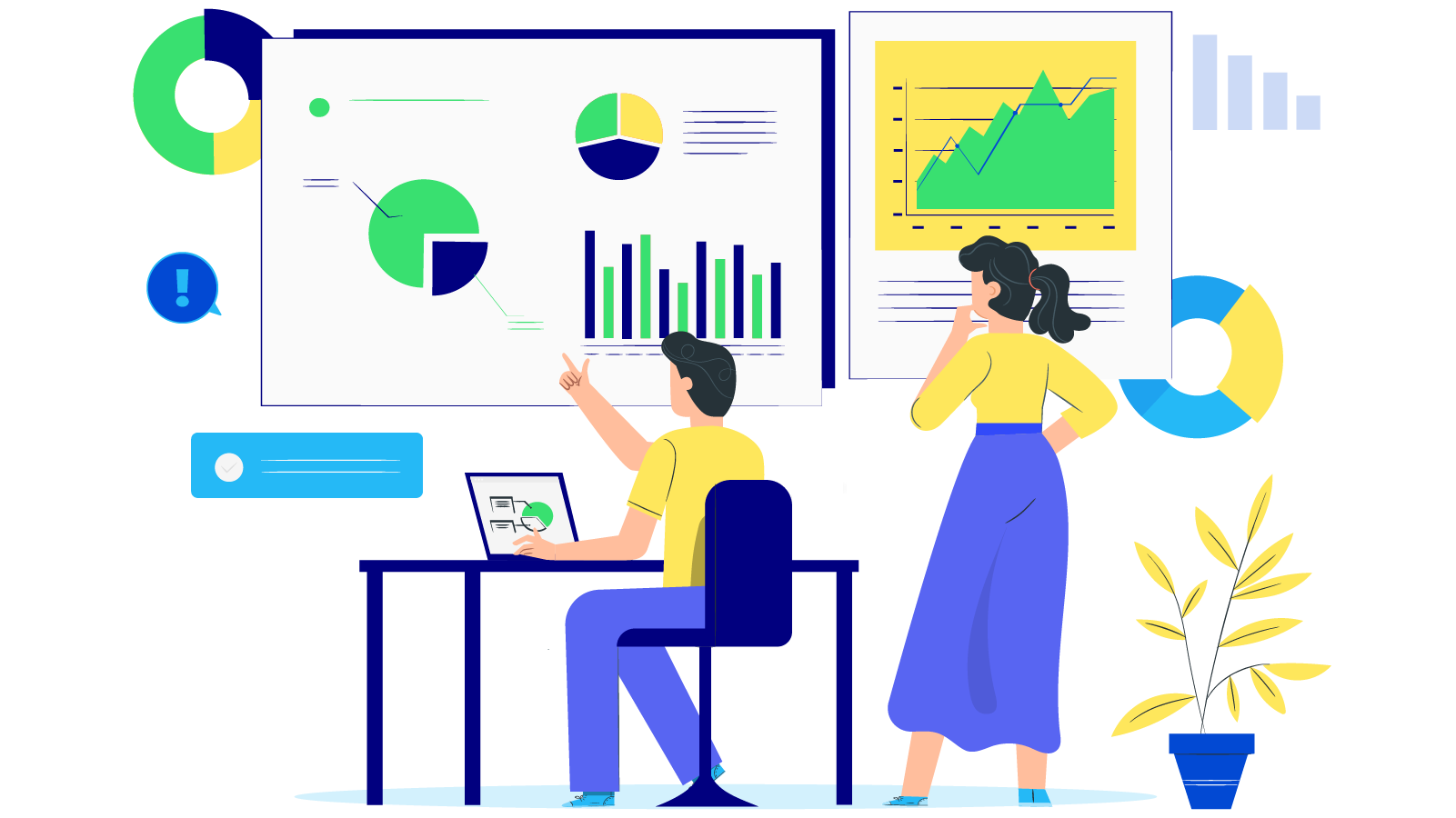 New Posts



Subscribe
Stay in the know
Get special offers on the latest news from Mageplaza.
Earn $10 in reward now!