Holiday Email Marketing: Useful Tips & Inspiring Examples
The Most Popular Extension Builder for

Magento 2
With a big catalog of 224+ extensions for your online store
The holiday season stays among the most precious and profitable times of the year for both online and offline businesses. It's the time when you can use your power to drive huge sales for your store.
If you expect your holiday sales season to be happy and lucrative, you'll need a powerful email marketing plan. Emails support you in connecting personally with your fans and driving new customers with exclusive promotion and reward programs.
This article will introduce some practical tips and tricks to implement your holiday email marketing and some typical examples of successful holiday email marketing strategies from other businesses.
Let's get it started?
Table of Contents
Why is Holiday Email Marketing Important?
Reach active customers
It's essential to communicate with your customers when they are listening. Dig deeper into your customer insights to find out when they are most active and what emails get the highest open and click-through rates. What do they have in common? Start your conversations with consumers by meeting them where they are with interesting holiday messaging.
Offering instant buying options
A study indicates that 41% of retailers will apply "Buy Now" buttons in their email marketing, making it easier for subscribers to make purchase decisions. By adding a call-to-action button to your email, you can emphasize a gift, a unique offer, or an event that a subscriber can purchase in a few clicks. Bear in mind that your consumers are busy as you are during the holiday seasons. Anything that can fasten their holiday shopping will be great for them and your business.
Support all holiday campaigns
Emails must belong to your marketing plan. Only emails cannot have the power to convert your customers quickly. Whether you would like to rocket sales, drive email subscribers to holiday events, display lovely gift ideas or gift guides, you can capitalize on your email newsletter to further engage your customers.
Learn more:
8 Interesting Holiday Email Marketing Tips & Tricks
1. Start planning before you think you should
For a holiday email marketing campaign, poor planning on your part does not ensure a purchase from customers.
Planning and introducing your holiday email marketing strategy is vital so that your consumers get what offerings they might expect.
If you have plans in advance, you can:
Produce the different pieces of content necessary to enhance conversion rates
Review content and strategies that resulted in high conversions before implementing them
Make sure you are monitoring significant micro-and macro-conversion points for future data analysis
2. Concentrate on the customers, not an aggressive sales agenda
Marketers tend to send more emails than usual during the holiday season, but it's vital to remember that there's a real person at the other end of your email communication.
The holiday is a busy time for everyone, and they might feel unhappy having their inbox packed with hard-sell emails. Respect their time, and employ a practical, customer-centric approach. You also need to discover what the subscribers want from you during the holidays instead of boosting your selling agenda.
It's the holiday season, so you cannot just note down several sales-oriented copies and call it a day. Pay attention to your subscribers' emotions, and specialize the copy in how you can help them spread joy via the gifts they purchase from you. Even a simple holiday greeting can contribute to reinforcing trust with your customers.
For example, take a look at this email from AfterShokz - a Bone Conduction Headphones brand, which expresses gratitude towards customers' happy and light Hanukkah.
3. Segment your list
Segmenting your list is crucial to ensure that the content appeals to the subscribers, especially during the holidays when emotions run high.
If you're tracking information like what your subscribers browse on your site and what they've bought from you, segmenting does not seem like a Herculean task. The better you understand your recipients' preferences, the more properly you can segment them and send targeted emails during the holidays, which will eventually result in better, more quality conversions.
Here are several efficient methods to segment your holiday email marketing:
Interests: Divide subscribers into groups according to previous purchase categories or sections browsed on your site.
Year-round vs seasonal customers: Seasonal customers have a different relationship with your brand compared to year-round buyers, Consider their requirements and motivations so that you can modify the frequency, content, and timing of your future follow-up campaign.
Coupon lovers: Find out customers who often (or only) buy with coupon codes to help efficiently engage your most price-sensitive customers. In the same way, segmenting can help prevent providing discounts to subscribers who willingly purchase at full price.
4. Leverage marketing automation
Accessing the right people with the right message at the proper time is the ideal way to boost email open rates and customer engagement. And email marketing automation is your secret weapon to do this. You can consider using these automation strategies to avail of your holiday emails.
Build abandoned cart automation workflows: In the competitive holiday season, abandoned cart emails are more significant for securing sales.
Target warm prospects using lead scoring: Utilizing engagement details for customers and scoring contacts can create customer profiles to inform segmentation.
Send a seasonal welcome email: In the holiday time, you'll probably obtain new subscribers signing up. You can generate an adapted welcome email with an exclusive discount or holiday theme to get more subscribers.
In the following Black Friday email from hims, subscribers are reminded of a generous discount program (30% off select favorites). The appealing Shop Now button excellently persuades the subscribers to click through to place an order.
5. Get personal
Personalization plays an integral part in the success of your holiday email marketing campaign.
Dynamic content generated on the basis of subscribers' wants and demands is bound to build a firm impression of your brand in the minds of the recipients and also drive a higher ROI for you.
Customize your offers and deals based on the behavioral data you have at hand, or if you don't have any, ask them what they want or what they expect to see in your holiday emails.
Update the content of your triggered emails. What if someone is signing up to get your emails around the holiday season? You won't want to send them your regular welcome template, will you? Don't let your new subscribers miss the holiday deals and holiday-specific promotions.
6. Combine interactivity and fallback
Visual, interactive elements like cinemagraphs, GIFs, and gamification will include interest and elegance in your holiday messages.
Interactivity in emails is an engagement tactic that catches attention and triggers excitement during the holiday time. You can also refresh content with a drop-down menu, slider, accordion, flip effect, and gamification in your emails. Nevertheless, with limited email client capability, it is essential that you offer fallback support. And you'd better test more before sending out the emails.
7. Optimize for mobile
In the last few years, the mobile commerce (m-commerce) industry saw a kind of unpredictable development. App Annie's State of Mobile 2019 report concluded that mobile users spent 18 billion hours on shopping apps in 2018. And Cyber Monday brought in $2 billion dollars, more than half of which derived from mobile devices.
That's why it's important to ensure that your holiday email marketing campaigns, or your marketing campaigns in general, need to be mobile-responsive.
If you want to optimize your holiday email marketing for mobile devices, you might:
Use responsive templates which is suitable for various screens while keeping the most necessary content visible
Optimize images so that they look stunning and load fast as slow-loading content will drive mobile users away
Write brief subject lines, or ensure the primary information is at the start, so recipients won't be confused by missing information
Ultimately, one of the most effective ways to test your holiday email marketing strategies is to check how it appears on the mobile devices your shoppers are using.
8. Create a sense of urgency
In economics, we know that if the supply of a product declines, its demand rockets. It is substantial that you generate a sense of urgency in your holiday email marketing campaigns.
For example, add a timer or scarcity with your goods so that your shoppers grasp that the promotion will expire in a limited time. It boosts conversion rates dramatically.
Bear in mind that when any shoppers click on your promotion, you should continue with the timer or urgency theme. For example, you can consider setting your Cyber Monday email or page times to expire at 12:00 am to optimize your Cyber Monday email conversions.
When you show your products are rare, you should identify what quantity is left. If you have 10 items in stock, display 2 items only.
What is the best time to kickstart your holiday email marketing?
The most appropriate timing for emails can range considerably according to industry and target goals. Here are several factors to consider when establishing your holiday email schedule:
Your buying cycle: Find out when to begin sending emails by working backward from the holiday using your average time to buy. For example, if your buying cycle is usually 1-2 weeks, begin sending emails between December 4th and 11th to target Christmas customers.
Use logic: Customers still navigate the typical purchase funnel in the holiday period. Create campaigns to respect the stage of the purchasing cycle, beginning by generation product awareness, then concentrating on particular product features and benefits, and finally providing an incentive or promotion to secure the sale.
Follow up: After the holiday, follow up with an email campaign to encourage more future purchases.
Striking Holiday Email Marketing Examples You Can Learn From
Black Friday email marketing examples
Herschel
The simple Black Friday email from Herschel focuses on the most crucial information about their sales.
The bold font, along with the black-and-white design, is great in driving the reader's attention to the call to action. In the same way, the newsletter layout has negative space to highlight the deals on offer.
Meanwhile, some phrases like "our only sale of the year" and "while quantities last" create a sense of FOMO that prompts customers to act.
Tinker Watches
The campaign leverages the buzz around Black Friday to release a new product. And this teaser email by Tinker Watches is the most proper way to begin creating anticipation in the run-up to the key event.
The copy plus visuals trigger curiosity in the audience and generate a sense of exclusivity around the product launch. The email campaign acquires this while maintaining the amount of text to a minimum so that readers don't lose their interest.
Aesop
This Black Friday email from Aesop allows products to be in the center instead of concentrating on big discounts. It employs high-quality images with descriptions that are brief and sweet, in addition to various calls to action to discover the products.
Great Simple Studio
Competition in the inbox on Black Friday is intense, to say the least. Rather than fighting for customers' attention, this campaign sends a series of emails in the build-up to Black Friday, starting their sale on Tuesday.
Moreover, the campaign from Great Simple Studio still gets the same sense of urgency with its time-restricted offers. Plus, the simple color scheme stimulates shoppers to purchase because it highlights products' discounted prices.
Cyber Monday email marketing examples
Hill-Side
Cyber Monday is different from other shopping occasions. There are no ageless characters like Santa Clause to combine, no unique colors that are instantly noticeable, and no special traditions or phrases. This lack of direction can be an advantage when creating Cyber Monday emails as you're flexible to build a completely original theme.
When creating your next Cyber Monday email and feel a bit bewildered without any holiday traditions to inspire you, let's try looking at the cyber aspect of Cyber Monday. Let your inner come out and bring your email a unique, technology-themed style.
The Hill-Side came with a retro command prompt and an obsolete web icon for their Cyber Monday sale. The design is sleek but efficient with a bold look, certainly fitting in with a Cyber Monday feeling.
Udemy
Many brands avail of countdown clocks in their Cyber Monday emails to help drive home to recipients that this sale is a limited-time offer and add a strong call to action: either make use of this deal before the clock expires or wait until next year.
Udemy added a countdown timer with their Cyber Monday email campaign, along with bright images and powerful copy.
Tunnelbear
Another advantage to the complete absence of holiday traditions is that you can become creative with wordplay and experiment with fonts, puns, and special copy. In fact, your email strategy can generate new traditions directed relevant to your brand that encourage loyalty and recognition.
Tunnelbear makes their Cyber Monday email cute and appealing by adding an adorable cartoon bear. It's a fun, simple play on words that suits the company's name and flair. Most remarkably, even with the wordplay and photos, the message is clear-cut: customers can save a great deal of money if they use this very limited time offer.
Christmas email marketing examples
Fossil
If you don't want to spend time curating some emails of various types of gifts, there are a few options you have. You can send out automatically created personalized suggestions or offer your subscribers a sneak peak of your Christmas sale.
Fossil could enhance their copy to make their email sound more unique by editing "our gift to you" into something along the lines of " as a thank you for being a long time shopper, we're providing you…". It's also highly recommended that you should include your recipient's name.
Ben Sherman
After you announce your sale and December 25th becomes closer, you'll want to send out several follow-up emails reminding customers of your sale.
You can try sending a reminder to your subscribers to finish their purchases by a specific date to ensure delivery before Christmas, like Ben Sherman.
The only thing Ben Sherman is missing from their email is their Christmas promotions. When you're launching a Christmas sale, there's no reason not to remind your offer in the email.
Besides, this email makes it simple to generate a sense of urgency, encouraging your customers to take action rather than delaying their purchase to later.
Halloween email marketing examples
Loft
Here's a sample of a sales notification email from Loft, with an appealing call-to-action (CTA).
The email displays a Halloween-themed design with an orange backdrop adorned with contrasting black bats, stars, and a moon. However, the standout element is the "reveal your deal" CTA.
While the sales announcement is likely to create some excitement, the prospect of unveiling personalized deals is what will motivate recipients to click through.
Land's End
You can make your email campaigns Halloween-themed in various ways, including colors, images, and email text.
This Lands' End example demonstrates these tactics and includes a subtle Halloween touch: a 31% discount.
Since Halloween falls on the 31st of October, using the number 31 is a simple way to align your marketing emails with the holiday.
If you want to learn more about Halloween marketing ideas, check our blog here.
Read more:
Wrapping Up
Email marketing is undeniably essential and can be a high-converting traffic channel for your online store, particularly in the holiday season.
As a business owner, you'd better take time to optimize important emails to create conversions and make sure you account for mobile responsiveness. You also should draw a detailed plan for the holiday season in advance and choose the most suitable email marketing tools for your business.
Website Support
& Maintenance Services
Make sure your store is not only in good shape but also thriving with a professional team yet at an affordable price.
Get Started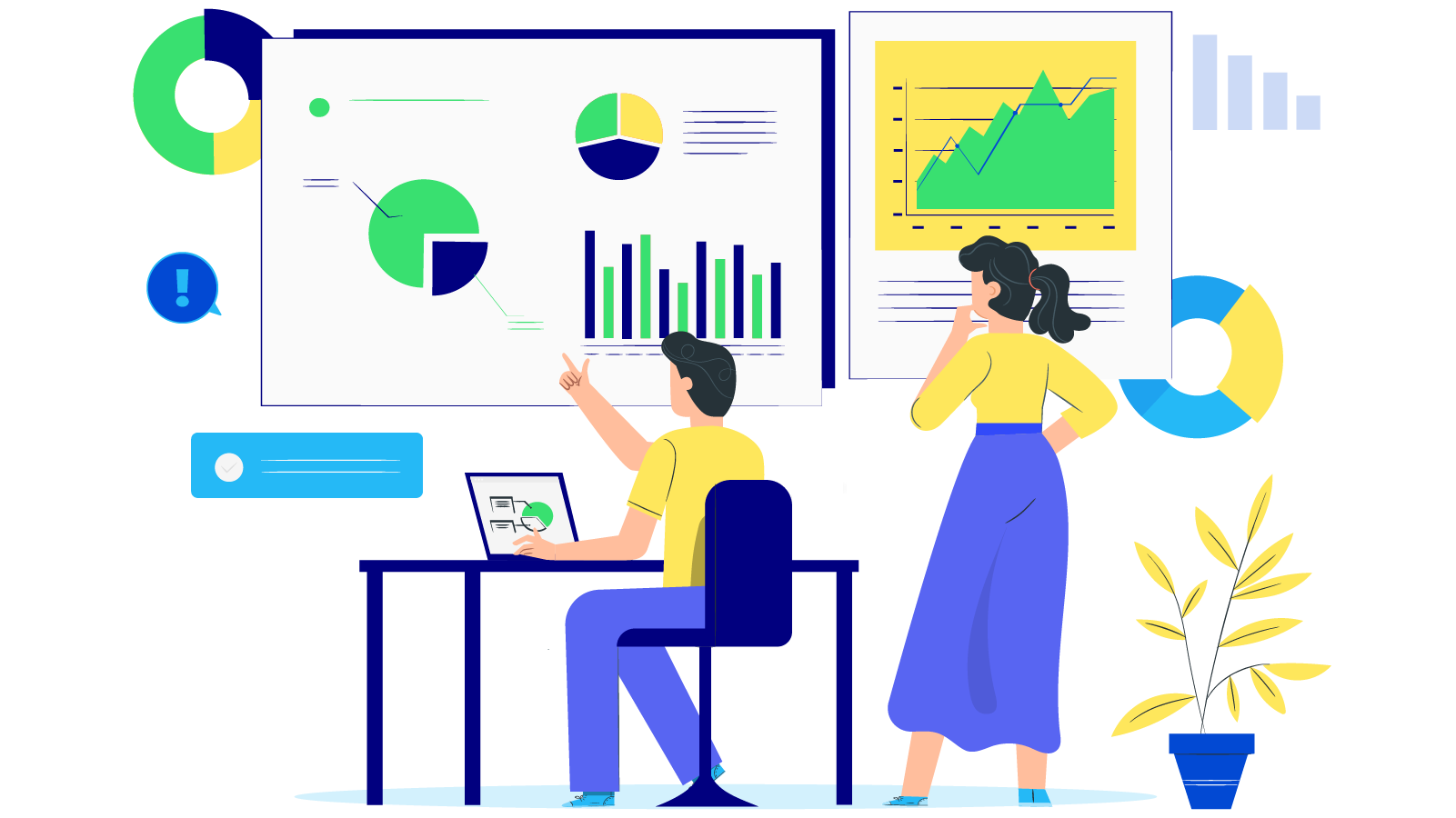 New Posts



Subscribe
Stay in the know
Get special offers on the latest news from Mageplaza.
Earn $10 in reward now!