13+ Best Magento POS systems Free & Paid in 2023
The Most Popular Extension Builder for

Magento 2
With a big catalog of 224+ extensions for your online store
If you're running an eCommerce business, it must be really thrilled every time you see someone makes a purchase and fulfills their payment. But, suppose your customers have trouble during the purchasing process that disables them to buy anything, or your store can't handle any sales transaction, then what?
Tag yourself. If you're suffering from this headache, you probably lack a Point of Sales (POS) system that can make your life more comfortable with the transaction process and sales data tracking. You're not alone, it's reported that 56% of retailer stores are not using POS.
Now, it's time to think outside the box.
Trying something new, especially new technology, has never been easy, but it's definitely tempting. Especially if your online store is operating from the roof of Magento, a POS system is a powerful asset. It helps make sure all the operations of your Magento store run more smoothly.
I'm talking about Magento, yes - one of the most powerful platforms out there. If you have a good POS system executing in sync with your Magento store, you can make sure all your operations are running smoothly, and double sales transactions are not a daydream but possibly happens.
In this article, I'll help you quickly get to know the best POS systems and then run a final choice for your business.
Related posts:
Table of Contents
What is a Point of Sale (POS) system?
A POS system short for a Point of Sale system - is a place where customers make payments for products or services from an online store. Whenever customers make a purchase on your store, they're completing a point of sales transaction. Indeed a POS system is a combination of both hardware and software that assists your store in processing sales efficiently.
A Magento POS is a purpose-built and cost-focused point of sale solution for Magento merchants. Magento POS can revitalize various aspects of a Magento store, such as speeding checkout and sales conversion, supporting selling on multiple locations and channels, and more.
Magento POS is compatible out-of-the-box with Magento features and is made for a wide range of business types, including fashion & apparel, accessories, food & drink, homeware, sports, and more.
To have an in-depth understanding of POS, let's dig deeper into its two main components: hardware and software.
Hardware: The hardware basically consists of a central computer terminal and several devices, so-called peripherals, which can be barcode scanners, card machines, or receipt printers. These peripherals are connected to the central terminal wirelessly or by using cables.
Software: Depending on your business requirements, you can install a POS software directly on your computer terminal or set it up in the cloud to monitor your business performance and track sales from various locations. POS software can help with inventory management for retailer stores and record its cash flow automatically.
With a POS system, you can keep track of the delivery and all the product transactions in your store. Therefore, you can continually update how many products you sell, whom you sell to, and how much you get. In case a specific product is out of stock, you will immediately know by seeing the system's record and restock on time. No more tedious tasks, using POS can save you time and effort effectively. Furthermore, this electronic tracking of sales helps you to monitor your business performance easily with a higher degree of accuracy.
What more?
Simply put, store owners can efficiently check additional sales conducted by each employee, while employees can also track their own sales statistics to know whether they're doing good or bad.
How to choose the best Magento POS system for your business?
Whether you own an established online store or just a new walker on the road, choosing the right POS system is critical for your business's success.
It might be challenging for Magento retailers to find out a perfect Point of Sale (POS) system, especially the new ones. The first obstacle can be that you feel overwhelmed by the number of POS system providers and extensions after diving into plenty of researches on the Internet. The second one goes to the amount of knowledge and information floating around when you read about Magento POS.
But don't worry!
Some following key takeaways will guide you not to stuck with your final decision.
The first thing to pay attention to is which type of Magento POS system you should choose as not all Magento POS systems are created similarly. In general, there are two most common differentiators: cloud-based POS systems vs. local server POS systems.
Here's an easy-to-understand explanation:
A local server POS system - also known as traditional or legacy POS system, operates on closed networks, and the data is stored on local servers. It means that you can access and manage your data at the place where the system is located.
A cloud-based POS system, on the other hand, stores the data online that enables you to monitor and manage your business operations online wherever you are and automatically as well.
Another difference is that the server of many local server POS systems requires updates manually on-site. In contrast, a cloud-based POS system can be updated automatically by providers without on-site visits for manual updates. It's quite easy to install and set up a cloud-based POS system. Many providers charge a low monthly fee, and it's also cheaper to upfront.
Now, let's move to some essential considerations to choose a POS system:
1. What is your business type?
Many Magento POS systems offer plentiful features enough for assisting any business. If you decide on using one of them, it's more likely that the features you need are at your disposal. However, it's more important to narrow down the list of choices by focusing on what your business really needs. Different business types have different needs. A POS system works well for another business that doesn't mean it's undoubtedly good for your business. That's the case, and your business type determines your POS system.
2. Essential features
You might be tempted to choose a POS system with many features or in a top-reviewed on the market. However, it would be best if the system's features match well what you're looking for, and the vendor has capabilities to scale up with you. Before searching for some candidates, list down the functionalities you want your business to have, and the features enable them. Make sure the POS you are going to use is up to par. In other words, at least it should have essential features like sales reporting, customer marketing, customer management, inventory management, and employee management.
For example, if you're a retailer, a retail POS system with the following features is a good choice:
eCommerce integration
Inventory management
Order and product management
Shipping features
Customizable SKUs
3. Pricing
Calculate how much your new POS is going to cost so that it won't hurt your budget. Many POS providers offer a free trial and, then you will have to pay a monthly subscription fee or one-time licensing fee to continue using the POS software. Some of the extensions are free, but most of them will cost extra fees. It's common if the vendors charge you for the upgrade or technical support.
In case you need some hardware, such as a cash register or receipt printer, along with the money spent on these kinds of stuff, you need to take into account the monthly fees to process credit or debit card transactions on your store.
4. Support
Unless you do need advanced functions and settings, it's fine not to pay much attention to support. But if you want to grow your business with the POS system, you can't ignore support that the vendor can provide you.
Be realistic about how much support you'll need both for the current operation of the POS and advanced upgrade later. Ask the vendor whether they can meet your requirements and remains a firm commitment.
As you don't know what will happen when the system is running on your store, make sure you can get technical support whenever you need it. At the very least, if you're totally new to POS and have no idea about running the system, it would be best if getting some on-site or direct training. Some providers will offer you over-the-phone training. So remember to ask if your vendor has this service available and give it more notice if they say "yes" to make sure you don't miss out on anything important.
5. Look for proof
One of the easiest ways to know if a POS system is good or bad is listening to what former users say about it. You can find reviews on the forum, the vendors' websites, or simply search "Top POS systems' reviews" on Google, and you'll get an ocean of information. Ask for a professional's opinion about the POS you're going to choose is a good way to start off.
13+ best Magento POS systems you can't ignore
Magestore has been working with Magento since its launch, aiming to bring this No.1 eCommerce power into physical stores. Through 15 years of hard work, Magestore has been successfully expanding all the powerful features from Magento to their POS, helping merchants worldwide deliver an uninterrupted shopping experience from online to offline.
By using the world's #1 POS for Magento, you'll own two matching systems: Magento system and Magento-native POS. All data from both channels will sync to one centralized system in real time. It will give you a cohesive online to offline experience for both staff and customers as a result.
Besides, Magestore POS is the first to apply PWA into POS for a fast & reliable user experience. With a URL and a browser, you're ready to master this app-like POS without having to download or install anything. With strong performance & user-friendly interface, Magestore POS keeps your daily operation running smoothly all day, every day.
Magento merchants can customize their solution to fit their requirements, and expand their business without extra costs. If you're looking for the best Magento-native POS for your physical stores, Magestore will be a trusted partner for life.
Highlight features:
Sell everywhere from one platform
Sell on multi devices
Utilize Magento technology and features
Synchronize data in real time
Run daily store activities smoothly
Create order without internet connection
Pay no extra cost for future expansion
Tailor shopping experiences for customers
Make better decisions with real-time and accurate reporting
Integrate fully with Magento Inventory
Pricing:
Pay ONLY one time to own the product package forever
No hidden fees
Free installation & configuration
Free first-year support
365-day money back
ConnectPOS is one of the most leading cloud-based POS solutions for omnichannel retailers. Thanks to its advanced features and cutting-edge technology integrations, ConnectPOS has powered more than 1000 businesses around the world.
Magento POS by ConnectPOS makes it easy to manage multiple locations right inside the POS interface. It ensures real-time synchronization so you won't miss any changes from your eCommerce site, brick-and-mortar stores and inventories. All essential and custom elements are updated, from orders, customers information, taxation to special prices and discount rules.
What makes ConnectPOS stand out from other POS systems is its compatibility with multiple devices. The POS can work well in both PC (Window and macOS) as well as mobile devices (iOS and Android). Moreover, taking advantage of a cloud solution, ConnectPOS opens to limitless customization. Based on your needs, ConnectPOS can deliver tailor-made solutions that are suitable for your local market.
Aside from helpful features, ConnectPOS gains its popularity thanks to applying future technology into its POS system, including AI Facial Recognition, PWA consumer app and Interactive second screen. This creates a complete omnichannel journey for customers and simplifies workload for the staff.
ConnectPOS offers 24/7 customer support from their professional team to maintain and improve your seamless performance.
Highlight features:
Real-time sync data between the POS system and your inventory
Support barcode scanning
Integrate with multiple payment gateways
Support click and collect
Create custom order (add products that are not available in the inventory) and draft order
Apply discount right at the checkout step
Allow customers to self-checkout with PWA Consumer App
AI product recommendations with facial recognition
Pricing: ConnectPOS provides simple and straightforward pricing plans. No hidden fees for third-party integrations. 14-days free trial available.
Annually payment plan:
Standard plan: $39 per device/month
Advanced plan: $69 per device/month
Premium plan: $89 per device/month
Monthly payment plan:
Standard plan: $49 per device/month
Advanced plan: $79 per device/month
Premium plan: $99 per device/month
Acid POS Point of Sale system is a good choice for Magento eCommerce retailers to streamline their inventory and customer management. It consolidates your retail management and online store operations so that you can control your entire business in one place.
Especially the system gives you granular inventory control that allows you to manage suppliers, purchase orders, track inventory, handle out-of-stock, and calculate inventory valuation.
Acid POS supports a wide range of business and goods, including apparel & accessories, footwear, sporting goods, gift shop, art stores, and more.
Highlight features:
Ultra-fast checkout process
Real-time superior inventory and sales management
Process sales transactions portably with an ACID tablet
Enable online, in-store or offline payments
Support refunds, returns, exchanges, voids
Boost omnichannel experience
Accept all card types, no extra fees
Pricing: different price options and plans for different types of retail stores
Startup (smaller retail store):
1 register
1 store location
Up to $20K monthly sales
Retail (single or multi-stores):
Multi registers
eCommerce ready
Unlimited sales
Enterprise (custom/franchise):
ERP system connectors
eCommerce customization
API calls and syncing
Amasty Point Of Sale for Magento 2 is currently developing a good solution for eCommerce business owners to connect their online store with physical shops. This new extension will make the entire business operation online and offline synced and processed smoothly. Customers usually search for products online through online websites, Facebook, or Instagram stores to buy online or before going to offline stores.
It's unfortunate that they ask for a product that is told to be available online, but actually out-of-stock in physical stores. Magento 2 POS by Amasty solves this problem by synchronizing all essential information about products, orders, and customers between your online and offline stores. You can check the availability of goods in real-time by using barcode or product attributes. Checkout is also no longer a nightmare for customers as they have flexible payment options, with card or cash.
Highlight features:
Search for products by scanning barcode or using product attributes
Complete the checkout process quickly with different payment methods
Connect POS system with cash drawer
Enable staff to apply coupons, gift card, or discounts for clients
Sync unlimited offline stores with your online store
Create multiple users and manage customers' accounts with ease
An in-depth report on the dashboard
Pricing: Updating
Webkul Magento POS extension is a great tool that substantially reduces the burdens when managing multiple brick and mortar stores simultaneously. This extension allows you to manage offline and online stores separately while the data from the online website and all physical stores will get synced with the POS outlet, which allows store staff to do multiple tasks with ease. It streamlines tedious day-to-day activities in a retail store.
Besides, this system allows you to divide the payment into cards and cash. Customers can opt for their favorite ways and complete the payment quickly.
Highlight features:
A simple and fast checkout process
Real-time data synchronization
Support offline mode
Work in tandem with hardware like barcode scanner, receipt printer, and cash drawer
Pricing: $199, limited-time offer
Ebizmart is a native Point of Sale application that empowers you to sell whatever Magento products in your retail stores with a true omnichannel experience. You can become a master in both offline and online business with Ebizmart POS. Its seamless Magento integration enables you to synchronize all products, orders, and stock of your brick and mortar stores with your Magento websites and get real-time updates in terms of any change.
Highlight features:
Provide a flexible tax configuration system for every scenario
Create different product prices based on customer groups
Customize Ebizmart POS to match your store's design
Add details for products by uploading product images at your choice
Flexibly enable gift cards online and in-store
Search products by barcodes or OR codes with an external scanner or using iPhone/iPad camera
Returns and refunds via any channel
Pricing: Offer three plans with different prices and a free trial, unlimited orders
Plus: $49, suitable for small, single-person business.
Profession: $69, for small shops with up to three devices
Enterprise: $89, suitable for multi-store setups. With this plan, you can add additional devices when your business scale-up Visit Ebizmarts
Boost My Shop's POS system for Magento enables you to manage your Magento stores without a headache. You can manage your store's sales process smoothly through an easy-to-use touch-screens interface which is added to your Magento 2 back office. In terms of any change, Boost My Shop's POS updates all information related to both in-store and online sales in one place.
For better sales management, sales reports are indispensable; and Boost My shop's POS brings them all together at your disposal. In these sales reports, you can track all important data and figures, including best-sellers, transactions by payment methods, turnover, etc.
Highlight features:
Support barcode scanner to add products to the order
Support various payment options, coupon codes, and custom pricing
Allow creating order as a guest, existing, or new customer
Print Z-reports
Real-time in-depth sales reports
Enable store pick-up
Real-time in-depth sales reports
Great POS UI/UX
Allow multiple users from multiple websites
Automatically generate and print bill/receipt (compatible with thermal printers)
Apply different prices based on customer groups
Pricing: $439 excluding tax for Magento 1 Community
Two main additional services:
Installation: $89
Online training: $149
IWD creates an innovative POS extension that enables you to run your Magento stores with a mobile experience. This POS system support all standard Magento features and product types. In a user-friendly POS dashboard, you can search for products by SKU and product name, easily track, and find any product in product catalogs.
A quick view pop-up included in this POS system is incredibly useful for your product showcase. You can add product images, SKU, and product descriptions to the pop-up, which also makes it convenient for customers when browsing through your website for product information. Besides, customers can quickly move an item to the shopping cart with a simple click on the add-to-cart icon right on the pop-up.
Highlight features:
Work smoothly with standard Magento features and product types
Add products and inventory in Magento stores automatically
Support multiple shipping and payment methods
Compatible out-of-the-box with different devices
In-depth sales reports for POS and your website
User-friendly POS dashboard
Assist multiple Magento stores
Access product details via a quick-view pop-up
Allow checkout with three customer types: walk-in, new customers, or existing customer
Support multiple hardware: USB credit card readers, barcode scanners, thermal receipt printers, etc.
Pricing: Starting at $0
Magespacex's Magento 2 POS app helps you run your daily business smoothly and make sales effectively. The process of uploading products to your online store is no longer a technical headache as all products are visualized with thumbnails and neatly categorized. All you need to do is to click on the product thumbnails or scan barcodes to add products.
A noticeable feature of this POS system is its ability to work in offline mode. It enables you to create orders even when the Internet cuts out in the middle. All the data will get sync automatically when the connection is restored.
Highlight features:
Add products in a blink
Allow creating orders offline
Support online and offline different payment methods
Quick product and customer search
Add notes to customers' receipts about discounts, care services, etc.
Streamline inventory management with real-time tracking and updating data
100% open-source
Pricing: $999
If you want to improve sales for your Magento 2 stores, POS extension by Wyomind is a great option. No matter how many physical stores you own, this POS extension enables you to import all of your stores' addresses into your Google Places account. A Google Map with all your points of sale with straightforward directions will appear on your website. Customers, therefore, can know which store is the nearest to them.
Highlight features:
Show unlimited stores on a Google Map
Display directions to our store from anywhere you sell
Responsive interface
Create a specific page for each point of sales
Personalize your stores' display
Easy to configure the POS system
Pricing: Starting at $105
Magento 2 POS extension by Mosaic Tech Consult aims at streamlining the checkout and payment process, which plays a vital role in improving customer experience and driving sales to your online store. Thanks to a fast-loading and native app-like payment process, your customers can pay for what they purchase quickly with multiple online and offline payment methods. The extension also makes your inventory management easier with seamless integration with native Magento extensions like Inventory Management, Reward, or Loyalty Programs.
Highlight features:
Using barcode to add products to cart quickly with a single click
Inform customers about out-of-stock products to avoid adding them to cart
Synchronize sales and transactions
Able to hold transactions and update later
Using Custom Sales to create orders
Support offline mode to create orders and synchronize data when online
Multiple offline and online payment methods
Compatible with Magento 2 Reward Points, Gift Card, Store Credit
Better order tracking and in-store management
Pricing: $299
AgileCodex Magento 2 POS extension focuses on the improvement of inventory management. That's what makes it an ideal solution for online retailers who want to manage their store inventory more easily and efficiently. This extension comes with powerful features that simplify your inventory management, shoot up revenue, and also improve customer experience. AgileCodex POS for Magento 2 also has an essential feature that many users expect from a POS solution: it supports offline mode that enables creating orders even when the Internet drops out.
Highlight features:
User-friendly and easy-to-use POS interface
Faster checkout process
Provide detailed sales report for WebPOS sales
Support offline mode
Allow guest checkout
Multiple payment gateways
Seamless customer management
Create multiple users and set permission control for each user
Pricing: $350, 60 days money back, 90 days free support, free lifetime updates
Landofcoder provides a feature-rich and powerful Magento 2 POS system that ensures your POS functionality to skyrocket your online sales and revenue. An interesting point about this POS system is that users don't have to download or install anything but still can leverage all POS features in a form of service.
Landofcoder Magento 2 POS is encapsulated for many types of business in different scales. The system assists you in selling across many sales channels. It's also hassle-free to sell offline or online. With the help of this extension, you can process a large number of customers even during peak time. It saves time for both you and your customers at the checkout process. Forget a long checkout line and create a great customer shopping experience with one of the top Magento POS system.
Highlight features:
Check out multiple products with easily and quickly both offline and online
Insightful daily, weekly and monthly sale reports
Better customer management
Better inventory and order management with real-time updates
Use barcode to identify products
Set one or multiple barcodes for one product
Track customers' purchase history
Multiple payment methods from smart online checkout to using cash
Pricing: simple and transparent, offer different packages
POS Standard: $299 license
POS Pro: $779 license
POS VIP: customization by demand
14. Magento Retail POS system by Lightspeed
Lightspeed POS for Magento is a cloud-based Point Of Sales system that offers all necessary tools to enhance inventory management and order processing. This module makes an intuitive connection between the Magento store and Lightspeed Retail. The automated process will sync product catalog details from Lightspeed to your Magento store and sales orders from the Magento store to Lightspeed. Therefore, the stock levels and status are updated constantly and accurately in your store, which is helpful for your online shoppers.
Highlight features:
Able to pull full Lightspeed catalog, stock levels, categories, products' images, and more
Live stock real-time bi-directional sync
Push back completed orders with customers' data to Lightspeed
Use Lightspeed store inventory to sync order at your choice
Able to use Lightspeed Vendors field as Brands attributes in Magento
Support configurable products to create matrix products, size, and color
Self-hosted one-time payment without middleman subscriptions
Pricing: $349
So which POS system is your final decision?
It can take your time to choose the most suitable system for your business, but it's worthwhile if you choose the right one. An efficient POS system will have the ability to boost up your store's performance and create a satisfying shopping experience for your customers, as a result. If you've been having a nerve-cracking time, deal with your store's entire process, from inventory management, payments, purchase order, daily/monthly reports, and many more.
I hope that the recommendations above will help you to get along with Magento POS systems and consider an ideal option for your business.
If you have any questions, please feel free to leave a comment.

Sam is the CEO and Founder of Mageplaza, pursuing a simple and healthy lifestyle. He is a friend, a husband, and a father to two children. As a trainer and an aspiring influencer, he is also a big fan of sports and travel. Sam is exceptionally knowledgeable about e-commerce, especially Magento and Shopify, with 10 years of experience in the field.
Website Support
& Maintenance Services
Make sure your store is not only in good shape but also thriving with a professional team yet at an affordable price.
Get Started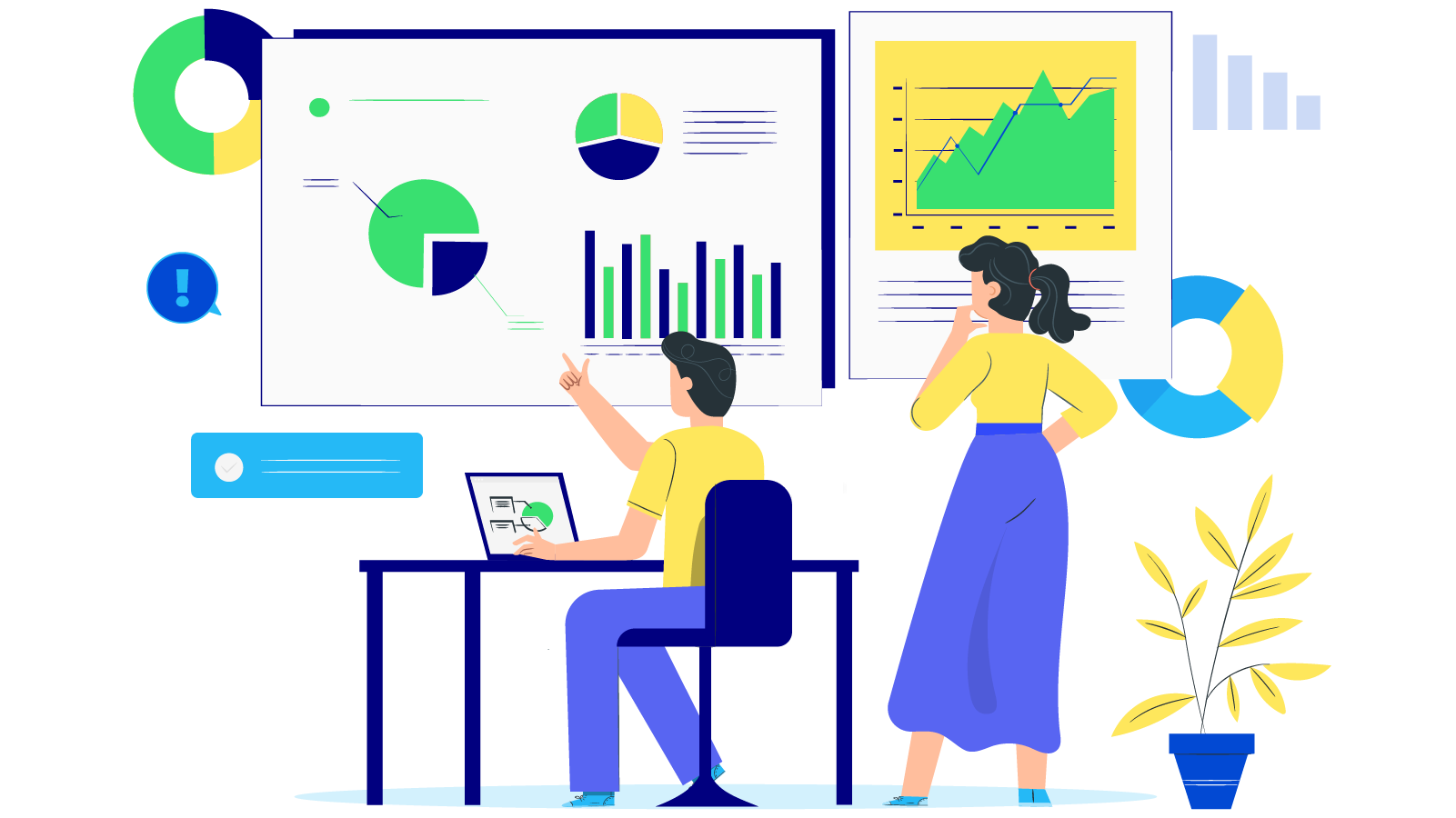 New Posts



Subscribe
Stay in the know
Get special offers on the latest news from Mageplaza.
Earn $10 in reward now!