Top 10 Ecommerce Shopping Cart Software for Business in 2023
The Most Popular Extension Builder for

Magento 2
With a big catalog of 224+ extensions for your online store
The global ecommerce market is poised to increase by nearly 50% by 2025, driven by the growing preference for ecommerce among both business owners and consumers.
If you're in search of ecommerce shopping cart software, you've likely acknowledged the ongoing expansion of online sales and omnichannel commerce. To take advantage of this shift in consumer behavior, you must have the capability to process online transactions.
The appropriate shopping cart software solution can facilitate this transition.
Yet, given the multitude of choices available, how do you go about choosing the most suitable ecommerce shopping cart software that enables online payments, emphasizes customer experience, and ensures the security of transmitted data?
Let's explore the various options for shopping cart software and how to determine the one that best aligns with your business needs.
Table of Contents
What is an online shopping cart?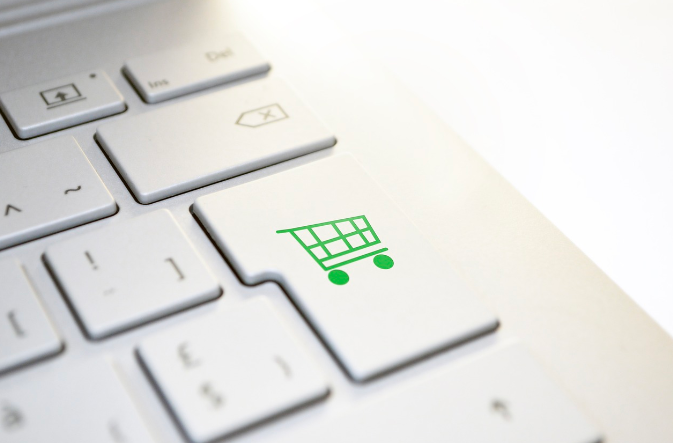 An online shopping cart refers to the software that enables customers to choose and make payments for products directly on a business's website.
This segment of the checkout procedure typically encompasses the shopping cart interface itself, where customers can view their selected items, adjust quantities, apply discount codes, and get estimated shipping costs or tax amounts. It also includes the payment gateway or payment processing system, where customers input their credit or debit card details and complete their purchases.
If your ecommerce website operates on an all-in-one platform such as Shopify or Square Online, you might not identify the online shopping cart as a distinct tool. However, if you are integrating ecommerce capabilities into an existing website, you will require software that allows customers to perform this crucial step in the process.
Types of online shopping carts
Hosted online shopping carts
Online store builders typically provide ecommerce shopping carts, in addition to website hosting and web design tools. These are commonly known as "hosted" carts because the ecommerce platform takes care of all aspects of your online store on its own servers, including system backups, maintenance, upgrades, and security.
When you opt for an all-in-one website builder, there's no need to download and install ecommerce shopping cart software separately on a distinct website. This convenience makes hosted online shopping carts an excellent choice for business owners who are launching their ecommerce website for the first time or for those with limited web development experience who prefer an integrated and easy-to-manage solution.
Licensed online shopping carts
A licensed online shopping cart refers to software that you can purchase, download, and install on your existing web server. Some companies provide a paid version of their ecommerce shopping cart software that you can obtain a license for, like Shift4Shop, while others offer free, open-source alternatives such as OpenCart.
In general, licensed software provides more flexibility and customization options compared to hosted solutions. However, harnessing these capabilities may demand a considerable level of web design expertise. Licensed ecommerce shopping carts also come with increased maintenance responsibilities, as you'll be responsible for updating the software and managing potential security concerns like PCI compliance.
If you possess the necessary infrastructure or coding skills, or if you're comfortable hiring an expert, a licensed cart might be the right choice for you. However, if you lack these resources or expertise, opting for an all-in-one website builder may be a more suitable option.
Why Do You Need Shopping Cart Software?
If you're embarking on an ecommerce venture, the ability to process transactions is absolutely essential.
In the early days of ecommerce, developers had to craft custom software solutions for each store. However, today, a diverse range of software options exists to facilitate secure online transactions, offering an extensive array of capabilities and features. Some even provide plugins that can seamlessly incorporate ecommerce functionality into an existing website.
Furthermore, you might desire additional features from your chosen shopping cart solution to enhance your ecommerce operations:
Simplify Marketing: Look for built-in SEO tools, email marketing capabilities, and easy optimization to improve organic search rankings, boost discoverability, and reduce customer acquisition costs.

Automate Shipping and Taxes: Some shopping cart software offers features for generating shipping labels, calculating sales taxes based on customer location, and sending notification emails to customers.

Efficient Product Management: Manage products effortlessly, handling everything from SKUs and variations to product names and images, even without technical expertise.

Streamline Customer Information and Orders: Effective order management, from inception to delivery, is pivotal for success. Ecommerce shopping cart software allows you to filter by customer, monitor order statuses, and make real-time adjustments. Integrations with email platforms provide an additional channel for customer communication.

Integrate Back-End Systems: If you operate both physical and online stores, integrating data from your point-of-sale systems with your online storefront provides a comprehensive view of customer shopping behaviors and inventory. Use these insights to enhance loyalty and personalize your marketing efforts.

Regulatory Compliance: Safeguard your financial data for audits and mitigate compliance risks related to secure payment options and data handling in accordance with regulations like GDPR (General Data Protection Regulation).

Enable Extra Features: Beyond checkout, most solutions offer native and third-party features such as cart abandonment recovery, discounts, and an extensive range of pre-built and custom integrations with other business systems.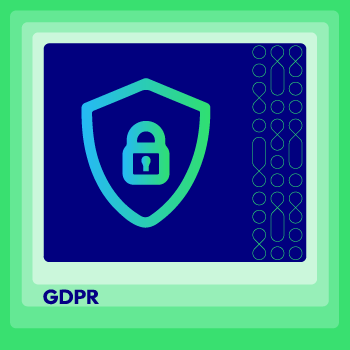 Increase trust, cybersecurity & data protection with GDPR compliance
Check it out!
Key features to look for in an online shopping cart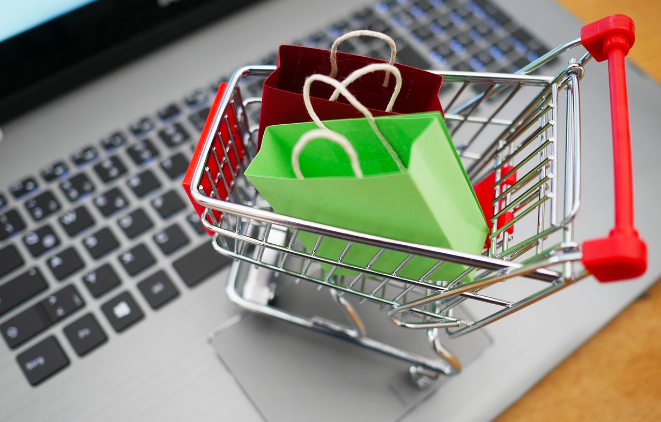 Discounting features
In 2019, 92% of American shoppers utilized at least one coupon, with 45% using them consistently or frequently.
Choosing ecommerce shopping cart software that includes discounting features is essential for a contemporary business. It enables you to effectively promote a range of offers aimed at boosting sales, including discounts on products or orders, as well as coupons and buy-one-get-one (BOGO) deals.
Providing discounts to customers in the digital marketplace is an excellent strategy for stimulating business growth and cultivating a strong relationship with your customer base.
Security and PCI compliance
Online stores have become an enticing target for cybercriminals, and the surge in online shopping during the pandemic has only heightened this appeal. Since the beginning of 2020, American online shoppers have incurred losses exceeding $800 million due to fraud related to COVID-19.
Given that a shopping cart plays a crucial role in handling sensitive customer information, its security is paramount. When evaluating various shopping cart solutions, it's imperative to confirm that they possess the following security features:
PCI-DSS Compliance: Ensure that the shopping cart system adheres to PCI-DSS (Payment Card Industry Data Security Standard), a globally recognized set of standards for securely processing payments. Vendors must undergo rigorous testing to attain PCI-DSS compliance status.

SSL/HTTPS Support: An SSL (Secure Sockets Layer) certificate is indispensable for encrypting the sensitive data provided by buyers during the checkout process. It guarantees that data transmission is secure and protected.

Anti-Fraud and Data Security Tools: Verify that ecommerce shopping cart software offers built-in or integrated third-party tools for monitoring suspicious user activity. These tools should enable you to identify and block potentially fraudulent transactions, as well as thwart brute force intrusion attempts, safeguarding your customers' data.
Abandoned cart functionality
Shopping cart abandonment is a widespread problem that impacts virtually every industry, with close to 80% of online shopping carts being abandoned in 2021. This issue results in a substantial loss of revenue for businesses annually.
Choosing a solution that includes a well-developed abandoned cart recovery feature can mitigate this revenue loss. Automatic abandoned cart recovery entails sending personalized emails to shoppers who exit the checkout process without completing their purchase, gently reminding them to return and buy the items they had added to their cart.
Choose a solution with automatic abandoned cart recovery, sending personalized emails to bring customers back and increase sales.
Mobile-ready
Mobile commerce is expected to generate over $710 billion in 2025, constituting 21.9% of total retail sales. Neglecting a mobile-friendly checkout experience could hinder your growth potential.
Opt for a shopping cart that enables you to design a streamlined mobile checkout process. Prioritize fewer form fields, prominent buttons, and incorporation of well-known mobile payment options like Apple Pay, Google Pay, PayPal, Amazon Pay, and more.
Tax and shipping calculations
Determining shipping costs can be complex for any software, especially with recent supply chain disruptions causing cost fluctuations. When choosing ecommerce shopping cart software, ensure it offers:
Calculation based on tables set by various merchants.
Real-time calculations using data from major shipping and courier companies.
As a company expands, tax calculations become more intricate, especially across multiple states or countries. Opt for shopping cart software with an integrated, automatic tax and shipping calculator to save time and expand your business's reach efficiently.
Inventory management
An inventory management system seamlessly integrated within ecommerce shopping cart software can substantially enhance the efficiency of your backend processes.
Consider the following scenario: Instead of the manual task of inventory counting and subsequent deduction upon each sale, an automated program would promptly alert you, either through email or notifications, when inventory levels reach a predetermined low threshold or when an item is completely depleted from stock.
This not only alleviates operational stress but also offers real-time transparency to customers, enabling them to ascertain the availability of items prior to making a purchase.
Customizable
In the fiercely competitive landscape of ecommerce, where the Customer Experience (CX) management market is projected to reach $14.9 billion by 2025, your choice of shopping cart software should not hinder the delivery of a branded and seamless online experience for your customers.
When evaluating your options, consider customization as a pivotal factor:
Assess the flexibility of the checkout flow and interface design to align with the specific needs of your small business.
Examine the extent to which you can customize elements of the overall store design, including the adaptability of available templates.
Determine if the software offers a user-friendly drag-and-drop builder for swift updates or if you require a coding team for modifications.
Investigate the ease of integration with existing systems and business tools. Does the platform support custom integrations or rely solely on pre-built ones?
Evaluate the available development resources, including developer-friendly features, open APIs, and developer documentation. Consider how customization might impact future updates and system maintenance.
Top online shopping carts for ecommerce businesses
Magento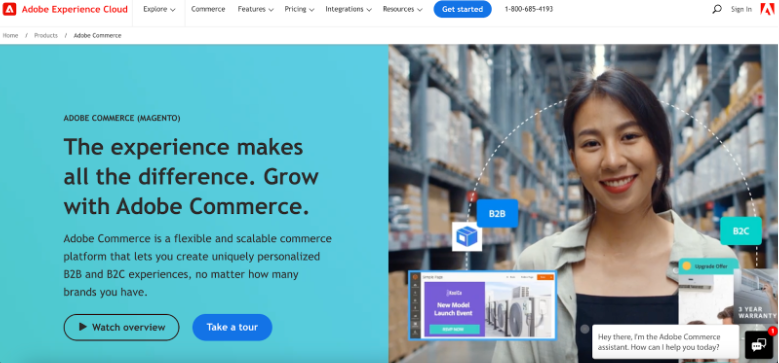 When it comes to website shopping cart solutions, Magento stands out as one of the top choices available. This online ecommerce shopping cart software is particularly well-suited for small businesses seeking to tailor their website design to their specific needs.
Magento offers users an open-source code, facilitating seamless integration with your existing website. This distinctive feature empowers you to customize your site without any coding experience required. Using Magento, it's simple to set up a variety of shopping carts that can present distinct information to customers, ultimately enhancing their shopping experience.
Magento's pricing and features encompass a wide range, allowing you to create an online store that:
Integrates seamlessly with SEO optimization, supports multiple languages, and accommodates various currencies.
Provides personalized emails for each customer's purchase.
Enables you to craft a unique storefront to distinguish your brand.
Includes the capability to track the number of visitors who have viewed specific products, facilitating the measurement of conversion rates.
Magento's ecommerce solutions start at $29 per month and come with a complimentary 30-day trial period.
Shopify
Shopify is an ecommerce platform that enables the creation of a distinctive online store for selling products and services. This software is specifically crafted to streamline inventory management, order processing, and customer interactions. It offers a user-friendly checkout process and provides comprehensive reporting tools to assess the performance of your online store.
Shopify's pricing and features encompass a robust set, which includes:
Seamless website integration.
Automatic generation of SEO elements.
A variety of shipping options.
The capability to engage in cross-border selling.
Shopify offers a range of packages starting from as low as $5 per month, and their free trial allows you to explore different options, including Basic Shopify ($39/month), Shopify ($105/month), and Advanced Shopify ($399/month). In addition, Shopify also has free trial offers for very attractive pricing packages: 3 days free, Shopify 1 dollar a month for 3 months…
Square Online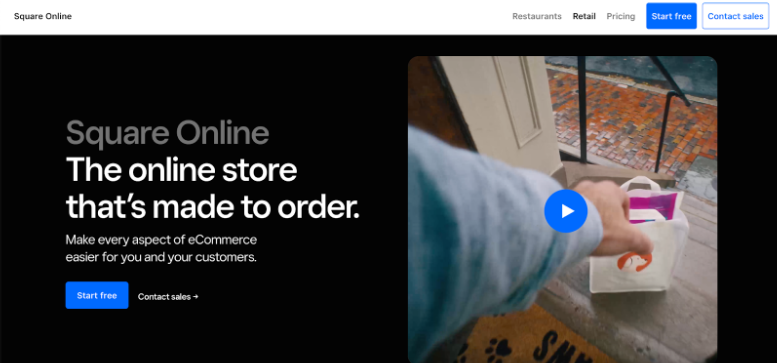 Square Online is a website builder designed for businesses that utilize Square's point-of-sale system for payment processing. Square's shopping cart functionality can automatically calculate taxes and accept payments via various methods, including Square, Cash App Pay, Apple Pay, Google Pay, and Afterpay.
However, to access additional features like abandoned cart emails and gift receipts, you'll need to upgrade to a paid version, which begins at $29 per month, a pricing level similar to Shopify's basic plan.
While other free online shopping carts are available, many of them are licensed software, necessitating the download and integration of the cart into your website, which can be challenging and may require advanced web development skills. In contrast, Square Online offers a straightforward way to expand into online sales, making it a viable option, especially if you have other primary sales channels like a physical storefront.
Shift4Shop
Shift4Shop is an ecommerce website builder and a sibling product of Shift4, a payment processor. In 2020, Shift4 acquired the online ecommerce shopping cart software known as 3dcart. Now, you may encounter Shift4Shop's shopping cart under either name, but they are essentially the same product.
Shift4Shop's online shopping cart provides several key features, including the ability for customers to save their carts for future use and access shipping rates and sales tax information. You can also utilize the platform to send emails, complete with discount codes, to customers who have abandoned their shopping carts. Additionally, Shift4Shop allows for eChecks and phone payments for customers who prefer these methods. Notably, Shift4 Payments is integrated into the system, and it's not possible to use a different payment processor with Shift4Shop.
For those constructing B2B websites from the ground up, Shift4Shop's all-in-one website builder offers tailored pricing options for custom and wholesale orders, along with pre-order functionality. This makes it well-suited for businesses that frequently engage in bulk sales and require precise inventory planning.
If you already have an existing website, Shift4Shop also offers a licensed online shopping cart solution. You can easily incorporate a Shift4Shop shopping cart into a WordPress site using a plugin or create a subdomain to direct visitors to your Shift4Shop storefront if your website is hosted elsewhere. Furthermore, the platform allows you to generate "buy now" widgets that can be embedded seamlessly into your website.
WooCommerce
With WooCommerce, you can establish an online store in mere minutes. It offers free templates and plugins to facilitate the customization of your website, with a vast selection of over 100,000 extensions that can be seamlessly integrated into your ecommerce solution.
WooCommerce's features and pricing options include:
The capability to accept various currencies for individual products on your site.
The ability to create and utilize coupons and daily deals to enhance your business revenues without extra charges.
Access to Google web fonts for enhanced typography.
The option to provide free shipping based on geographical location.
Real-time transaction reports.
Integration for selling products across different platforms, such as eBay and Amazon.
Over 30 free themes and templates for website customization.
Mobile optimization for convenient purchasing from any location.
WooCommerce's pricing varies based on your specific requirements and desired features. There are different pricing tiers, ranging from $9 to $249 per month, designed to cater to your customization needs and budget.
OpenCart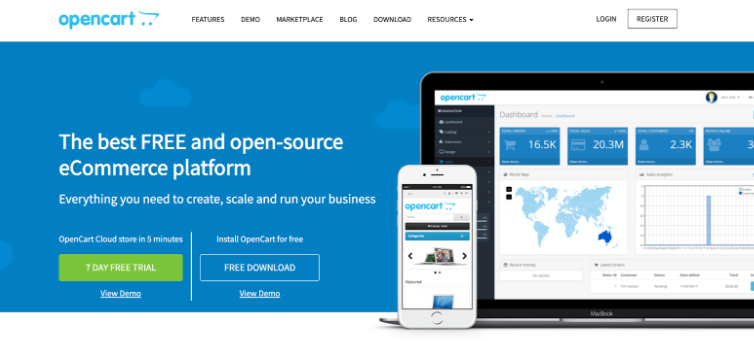 OpenCart offers ecommerce solutions featuring a user-friendly online store that is highly customizable. You can easily design, launch, and manage your website with just a few clicks. This software provides tailored templates with access to thousands of free Google web fonts for your design preferences. It also automatically generates essential elements like meta tags, headings, titles, short descriptions, and long descriptions.
OpenCart's pricing and features encompass:
Tools for sending email notifications for various transactions, including refunds and order creation.
An RSS feed that keeps all customers updated simultaneously through email or RSS feeds whenever site changes occur.
Robust security measures to securely store essential customer information in encrypted formats, accessible only to authorized users.
OpenCart offers a free 30-day trial to get you started, with various plans available at different price points to suit your needs.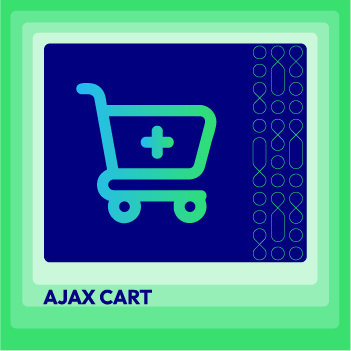 Speed up your shopping experience with the add-to-cart pop-up function and AJAX loading
Check it out!
Zen Cart
Much like the aforementioned shopping cart solutions, Zen Cart empowers users to design an online store for selling products and services. However, unlike the others, Zen Cart is not a hosted solution, giving users the flexibility to select their own hosting service provider. This grants complete control over website creation and maintenance, free from third-party involvement. Zen Cart also offers the capability to manage multiple warehouses and configure taxes for various shipping options.
Zen Cart's pricing and features encompass:
Thousands of free Google web fonts.
Customizable templates.
Customer notifications upon successful transactions.
SEO integrations.
Support for multiple languages.
Zen Cart provides a free 30-day trial, along with several different plans to choose from, with pricing starting at $24.95 per month and going up to $599.95 per year. The choice of plan depends on your specific business requirements.
3dCart
3dCart stands out as a commendable choice for establishing an online store. This ecommerce shopping cart software boasts a robust suite of over 50 features, all geared toward facilitating purchasing decisions and optimizing your website for enhanced conversion rates. With 3dCart, you can craft a platform that aligns with your unique preferences through customizable templates.
Key features and pricing options for 3dCart include:
The capability to create a robust storefront for selling products and services.
Efficient management of warehouses and inventory tracking.
Configuration of taxes based on shipping options offered.
Acceptance of credit card payments, including recurring billing.
Personalized email communication for each client purchase, featuring special offers such as loyalty programs.
Monitoring of customer spending patterns.
Access to real-time reports upon transaction completion.
To get started, 3dCart offers a free 14-day trial period. The software is also available on various plans, with pricing ranging from $49 per month to $249 per month, catering to different business needs and budgets.
X-Cart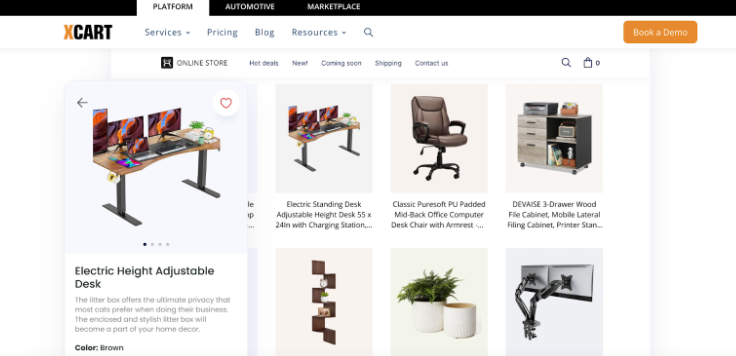 X-Cart stands out as an affordable shopping cart solution in today's market. This software empowers users to create an online store while offering built-in content management features and support for recurring billing. It accommodates both small businesses and larger enterprises with multiple shopping cart options. X-Cart also enables comprehensive inventory management and the creation of various payment gateways for user selection.
X-Cart's features and pricing options include:
The ability to offer coupons and daily deals on your site.
Provision of a mobile version of your website for convenient access and purchases from any location.
Shopping cart solution flexibility to cater to different types of businesses.
Customization options with access to over 150 themes and templates.
Enhanced search features for improved product discoverability.
Streamlined inventory and order management within the X-Cart solution.
Support for recurring billing options, with a free trial offering for potential customers.
X-Cart's pricing varies based on the specific features you require for your business. Plans are available, starting at $9 per month and going up to $49 per month, offering flexibility to meet your unique needs.
PrestaShop
PrestaShop is recognized as one of the most adaptable ecommerce shopping cart software applications in today's market. This platform offers access to over 240,000 free themes that can be easily customized to suit your unique preferences, without requiring HTML or CSS coding knowledge. Additionally, PrestaShop provides a wide array of payment gateways and shipping options within its software.
Key features and pricing options for PrestaShop include:
The ability to offer coupons to your customers while they shop on your site.
The option to create a mobile version of your website, allowing customers to access prices on the go.
The capability to design custom modules to enhance the functionality of this shopping cart software.
PrestaShop offers various pricing plans to cater to different business needs, including options priced at $29 per month, $89 per month, and up to $249 per month.
Conclusion
There is no one-size-fits-all solution for every business owner, as individual needs vary. However, shopping cart software provides businesses with more than just an online store. These solutions encompass all the tools and features necessary to construct and maintain your ecommerce website, all while optimizing it for revenue growth. If you seek a comprehensive platform that centralizes the management of all aspects of your business, ecommerce shopping cart software could be the ideal choice for you.

Marketing Manager of Mageplaza. Summer is attracted by new things. She loves writing, travelling and photography. Perceives herself as a part-time gymmer and a full-time dream chaser.
Website Support
& Maintenance Services
Make sure your store is not only in good shape but also thriving with a professional team yet at an affordable price.
Get Started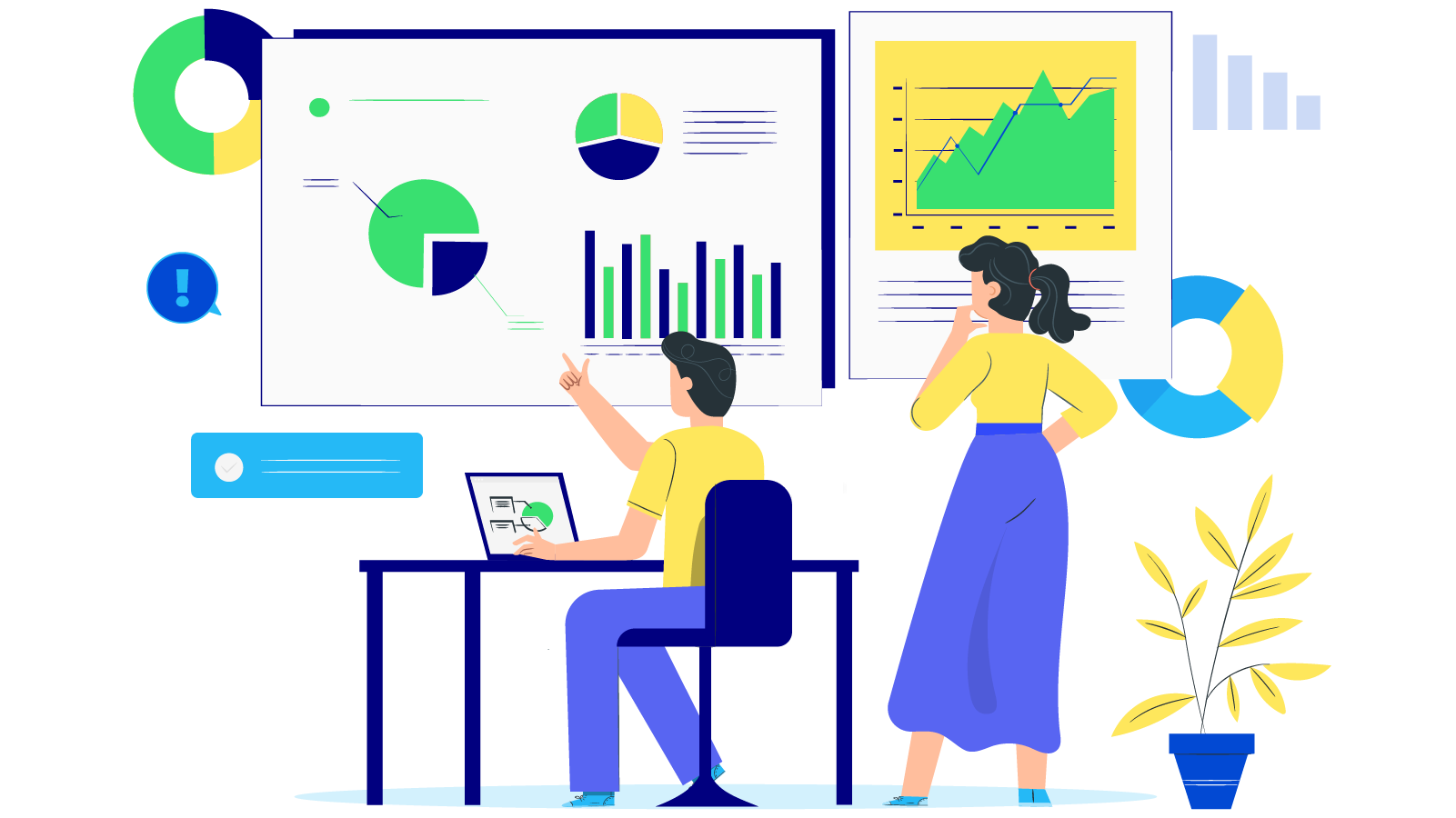 New Posts



Subscribe
Stay in the know
Get special offers on the latest news from Mageplaza.
Earn $10 in reward now!