10+ Best Marketing Campaigns to Fuel You Inspiration
The Most Popular Extension Builder for

Magento 2
With a big catalog of 224+ extensions for your online store
With the continuous increase in competitor numbers, today's brands are doing more than ever to capture our attention.
Every marketer understands the power of successful campaigns to directly stir customers' emotions up, hence influencing their buying decisions.
However, the world of marketing campaigns is so far more complicated than what we thought it would be, especially in such a heavily saturated and intensely competitive market.
This post compiled the best marketing campaigns that can give you incredible inspirations for your up-coming fantastic campaign ideas.
Table of contents
Lego marketing campaign
There is no doubt that Lego is such a dominant and irreplaceable part of the children's toy market. Thanks to their successful film series and magazine franchises, it's not exaggerating to say that Lego is put front-and-center-in kids' minds.
Lego used to champione creativity power with its first brand campaign in 30 years. Launching on 17 September, their campaign delivered a new message to everyone - "Rebuild the world."
But, this campaign doesn't center on kids playing with toys and show their creativity via legos only. Lego vice president said: "We have proven ourselves in the toy industry, and now it's about more than toys."
What Lego did on their campaign:
They put the more serious messages behind their story to give their audience a closer look at critical social issues

The line 'Rebuild the World' is brilliant in its literal associations with the Lego product but also in its scope as a utopian dream for kids
What you could learn:
Try to build your brand's image as a company like VisaFly that cares about more than just the products. Show what your business put in priority are customers and social issues

Create a story for your campaign that has practical value to your audience

Avoid being a "nothing special" brand that caters to everybody. Just pick a stance and own it

Define who actually are your target audience, then focus on making a deeper personal connection to them
With Lego, their customers are not only kids but also their parents. That's why putting social issues can make them feel more comfortable buying products from a brand sharing what's important to them.
Uniqlo marketing campaign
This is not a new name in the fashion world. Uniqlo is an innovative Japanese apparel brand. With over $20 billion in 2019's revenue, Uniqlo has proved its influence as one of the world's 3 biggest clothing retailers, besides Zara and H&M.
Uniqlo ran a campaign on Tiktok at its center hashtag "UTPlayYourWorld", which made it one of the first brands to leverage Tik Tok.
What's special about Uniqlo's campaign is that it actually was a competition that aimed at leveraging user-generated content instead of story video like Lego.
The brand chose winners with the most exciting video content from each country and region, then posted these videos on the monitors in Uniqlo stores as well as social media.
To join the competition, consumers had to:
Make a video on Tik Tok of them wearing a UT t-shirt

At the same time, play the challenge's theme song and post their videos on Tik Tok with hashtag #UTPlatYourWord
What Uniqlo did on their campaign:
Generate users' content for free while building their social following on the Internet

Take advantage of Tik Tok - a platform with over 800 million active users worldwide
What you could learn:
Understand the importance of user-generated content and try to let your customers do the marketing for you

Make a role play for your customers to create and make the content themselves can be an effective campaign and cost-saving at the same time (depending on which type of audience your business target)

Your campaign content should be relevant to your audience and somewhat compelling enough to create many talking points around it
Popeyes marketing campaign
Popeyes is a well-known chicken fast-food chain around the world that came out with a new chicken sandwich. With the intention to capture more attention to this new product, they started a campaign called Chicken Sandwich Wars.
Unlike Lego and Uniqlo, Popeyes' campaign was launched on one of the biggest social platforms at the moment - Twitter. Everything started when Popeyes retweeted one post of Chick-Fil-A, which is a Popeyes' competition, with the response: "y'all good?".
While Chick-Fil-A did not respond to the retweeted post, many other restaurants joined like Shake Shack or Wendy's to boast about their own chicken sandwiches.
What Popeyes got via the campaign:
Only after 3 days of the initial Chicken Sandwich Battle, Popeyes got more 25.000 new followers on Twitter

The chicken sandwich sold out in 16 days while Popeyes ranked in over $65 million
The only thing that Popeyes did was to raise the debate between 2 sandwiches. And subsequent media attention helped to drive more awareness as well as demand for Popeyes' new sandwich for the consumers.
What you could learn:
Starting a feud with the competitors is not always a smart move as it can be hazardous. You should consider using this kind of strategy only if you are sure about that

Scarce products or services still seem to be more compelling to consumers. Take advantage of the product scarcity in your campaign to gain more attention from the customers and raise their demand
Oreo marketing campaign
Social media users used to buzze about a bizarre plan to raid Area 51. This is a highly classified government base that conspiracy theorists say is the home of testing extraterrestrials.
What Oreo did:
This is an excellent illustration of how a brand could take advantage of trendy topics or referenced news to generate excitement, customers' engagement, likeability as well as brand awareness on social platforms. This is just one of Oreo's famous campaigns that apply newsjacking strategy.
What we could learn:
When it comes to the social media campaign, try to relate it with popular events or trendy topics that are happening

Consider the right time when you want to newsjack a story. You jump in the bandwagon after the news has released or else it will become old news

Be conscious when choosing the news to elevate your brand. Avoid unfortunate events or things that can associate your brand to negative issues in society
Nike marketing campaign
At the end of February 2019, right before International Women's Day, Nike launched an influential marketing campaign spinning around women's rights.
Nike always builds its brand image around concepts of strength, power, adaptability, and continuous change from the start.
The ideal behind the name Nike set for their campaign - "Dream crazier" is to remind people to challenge stereotypes and stand for women empowerment.
The commercial used in the campaign illustrates the process that those "crazy women" overcame their life challenges to live like whatever they wish to be.
The video successfully gained over 50 million views across all social media platforms and hundreds of thousands of comments.
What could we learn:
No matter what your products are, you need to relate your brand message with high-concerned issues

And these topics must be relevant not only to your target customers but to a broader audience for building your brand awareness
CVS Pharmacy marketing campaign
CVS Pharmacy is known as one of the largest beauty retailers in the world. When this drugstore giant noticed a fall in their sales, they set out to discover the real thoughts of their target market, the reasons for the change in needs, and sales decrease.
Then they released the women are tired of the unrealistic beauty standards that are perpetuated by retouched ads.
What CVS Pharmacy did:
Commit not materially to alter the beauty in the imagery they create for their stores, marketing materials, web, and so forth

Introduce the CVS Beauty Mark, a watermark that only appears on authentic imagery not been materially altered

Show practical action when they work with their partners to make sure any imagery that has been altered is visibly labeled

Then encourage customers to share their own unaltered photos with the hashtag #beautyunaltered
They also claimed that by the end of 2020, all of their in-store images would be watermarked so that customers could know whether or not these images were digitally altered.
This commitment to transparency sets the tone for CVS's relationship with customers, helping them form emotional connections with their audience through honesty and trustworthiness.
What you could learn:
No doubt that customers' insight is the starting point for any successful marketing campaign

The insights of customers are changed over time, so your business should take more time to listen to their needs to create campaigns with unique content for a more robust connection
McDonald marketing campaign
Huge company with a long legacy of experience in the fast-food industry, McDonald's indeed understands the late-night fast food carvings of their customers.
Based on that insight, this fast-food giant crafted a marketing campaign that was extremely successful in Singapore.
What McDonald's did on their campaign:
Feature a print advertisement that was inspired by movies posters

The ad content centers on the desire of customers to get tasty meals delivered after midnight

Furthermore, McDonald's put 2 most popular menu item - the Big Mac and fries in lights so that they can still remind customers our their product on the print advertisements

Produce a short film that showcased the hardworking folks making their living at night
What you could learn:
Sometimes showing how your company can help customers solve their problems is not enough. Your campaign needs to find a way to influencing customers' emotions and convey a positive feeling for them
China Airlines marketing campaign
When it comes to travel ads, you probably think about the images of blue skies, gorgeous beaches, and smiling faces.
That's not what China Airlines did for their That Travel Brings You campaign. Trying a different path from other competitors, the brand chose "souvenirs" to be the central element of their campaign. Those "souvenirs" are what people take home after a trip.
What China Airlines did on their campaign:
What's unique about the campaign is that these souvenirs are not regular things like Mickey Mouse ears or cheap trinkets

These souvenirs are a positive pregnancy test, a surgically-transformed face, a cursed statue, etc.

At the end of the commercial, the brand reminded its customers that travel more or less has the ability to change their lives in different ways

"Let's go find out" are the final words that closed the video that encouraged us to be brave and explore new things on every trip in life
The commercial quickly went viral because it illustrated uncomfortable truths to light but in a very dedicated way, making their spot relatable, real, and different from others.
What you could learn:
Using commercials in your campaign is a great way to create an emotional connection with customers who view your content should not follow the old track

Difference and creativity are 2 critical factors that can make any campaign memorable and unique in the customers' minds

Finally, authenticity makes the messages of your campaigns more relatable
Gillette marketing campaign
Gillette released a purpose-driven campaign with the name "The Best a Man Can Be". The brand turned it into an introspective reflection on toxic masculinity.
If China Airlines used uncomfortable events after the trips to be different, with Gillette, their ad serves as a rallying cry for equality. When the #MeToo movement spread globally, and the topics around equality were highly concerning, Gillette grabbed hold of that momentum and put it on their campaign commercial.
What Gillette did on their The Best Men Can Be campaign:
Use a nearly two-minute video to illustrate a diverse cast of boys getting bullied all the way through to harassment as an adult

Focuses on describing the darkest side of toxic masculinity
Besides, it also plays on the feeling that men want to be better but still don't know how. And give their own advice - "it's only by challenging ourselves to do more that we get closer to our best"
The brand aimed at its audience, mostly men, and conveyed meaningful content via their ad and garnered 4 million views within 48 hours.
As a result, this creative ad campaign creates polarising responses. Some praised the ad for its different and meaningful message, while many others felt it was quite anti-men.
What you could learn:
Be conscious when using controversial topics to be the core of your campaign, as it is inherently risky. However, as marketers, sometimes we must accept not able to please everyone

At the same time, controversial factors in a campaign can enhance the number of people talking about your project and create prominent coverage in media outlets like Gillette
The New York Times marketing campaign
The New York Times used to launch a purpose-driven campaign called "The Truth is Worth It," which illustrates a journalist's arduous journey investigating a well-hidden truth.
The Truth is Worth It is a series of 5 short films created by Droga5 for The New York Times. Each video followed the footage of an investigative journalist to Myanmar to discover the truths of hardest-hitting topics like immigration, climate change, and international conflicts.
Despite those are not light topics, everything under the camera was handled expertly. From the shaky footage to the quick appearance, all the scenes worked well together to emphasize the relentlessness of the reporting process.
What The New York Times did on their campaign:
Stick their commercial to reality by showing actual footage primarily recorded by journalists about discussing controversial topics

All the commercial does not mention anything related to their website, podcasts, or videos. Instead of that, the brand tells stories via each video

Success in finding the connection between the brand's value - truth providers and customers' insight - getting the truth every day

Make customers understand more about the difficulties and dangers of reporters for having a complete and fast-updated report on a thorough investigation
What you could learn:
Firm perhaps is one of the most effective ways for you to share a story and connect your brand with the customers

When using film on your campaign, how you lead the stories, film and edit are very important in conveying the video's meaning and spirit to the audience

If you want to get massive coverage for your campaign, consider using the right message which not only aims at the target audience but a broader audience

Again, authentication content makes your campaign more reliable and trustworthy
Beyond the basic: 7 components of effective marketing campaigns
Running a successful campaign involves a lot of factors. It's not just about having a good content idea or massive follower numbers. One wrong step can turn a potential campaign into a disaster.
Here are 7 components you should consider to make your marketing effort worth it in any campaign:
Market research: The first step in creating a campaign strategy for success. Conduct online search via different analytics tactics to identify customer-facing problems, insights into what customers are caring about, their needs, current cultural tensions, etc.

Buyer personas: Then, you need to know who your target audience is in the campaign and have a clear understanding of them before making any strategic decision. Start by getting a firm grasp of your audiences' needs, desires, and pains.

Objectives define: After knowing your target audience and why, a detailed plan with clear objectives to lead every activity on your campaign is what you need

Calculate your campaign budget: Having a campaign's idea out of your financial reach can be a big problem. There are several ways for you to do this. The most common path is to estimate how much income you can generate from an average customer (or customer lifetime value)

Search engine optimization: SEO is not just about web optimization or mobile-friendliness. It ensures your entire digital marketing campaign is aligned with the keywords used by the target audience personas in online search engines for better viral

Highly-attention content/ topic: Your content should stick to customers' most significant concerns. Simultaneously, it should be the connection between the audience's problems and the brand's value. The ways you convey it is incredibly vital

Data analytics: This step will help you monitor the campaign's effectiveness as well as have immediate improvements when it comes to problems
Read more:
Do you have any projects in mind?
Most brands discussed in this list already have their own reputation in different markets. And of course, these well-known campaigns were indeed not their first ones. That's why you should not feel discouraged even if your first campaign didn't go with good results.
We hope you can make your content better and more engaging with all the above successful examples. When you own a fantastic product and a great idea, it's just a matter of time before your campaign will be listed here!
As a content executive at Mageplaza, Mia Hoang understands the value of content marketing lies in the engagement between the customers and companies. Her wish is to bring a unique voice, different perspectives, and new light for every audience.
Website Support
& Maintenance Services
Make sure your store is not only in good shape but also thriving with a professional team yet at an affordable price.
Get Started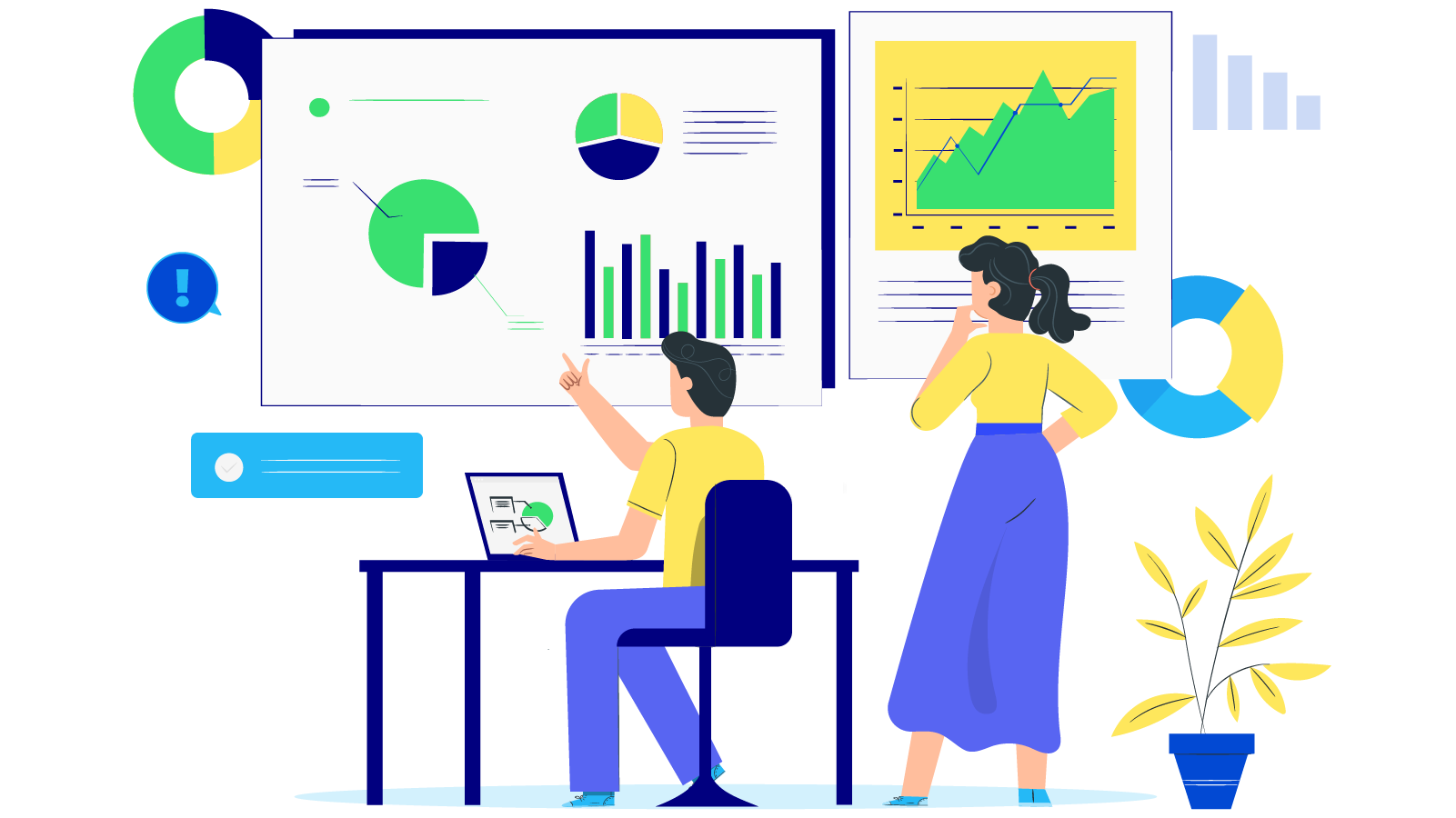 New Posts



Subscribe
Stay in the know
Get special offers on the latest news from Mageplaza.
Earn $10 in reward now!