A Complete Guide of Magento CRM Integration: Definition, Benefits, and How to Integrate
The Most Popular Extension Builder for

Magento 2
With a big catalog of 224+ extensions for your online store
It is a real challenge to stay noticeable in such a highly competitive online environment, let alone retain current customers. However, it is still a possible task as long as you know which data to collect and how to use that data to build closer customer relationships.
Magento CRM integration can be your solution to stay on top of your customer's minds. In this post, let's discover everything you need to know about Magento CRM integration - what it is, its benefits, challenges, and how to integrate CRM systems into your Magento store.
Magento Integration Service
by Mageplaza
Connect Magento store with other apps instantly with experts' help
Learn more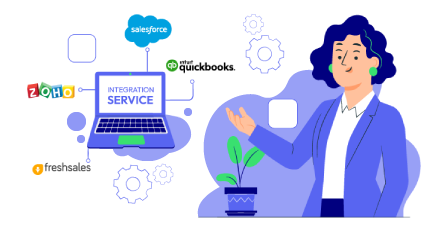 Table of Contents
What is CRM integration?
CRM stands for Customer Relationship Management, which is a technology to manage your company's relationships with your customers in terms of marketing, sales, customer service, or support.
With CRM systems support, businesses can now stay connected with their customers and automate the workload for increased productivity. Better customer retention will be guaranteed if you know how to utilize the data at the right time.
CRM integration refers to the activities of connecting a CRM system with other systems (such as ecommerce platforms). The customer data can be transferred to and used unlimitedly on these third-party systems, a way to support personalized customer service. In this post, we will discuss further on Magento CRM integration - the process of connecting CRM software to Magento stores.
3 Types of CRM
Operational CRM All processes will be streamlined to generate more leads, convert them, and retain customers. This is also the most common type that covers most of the areas.
You can find 3 main functions:
Sales automation: Deal with current customers and acquire new customers in a standardized process
Marketing automation: Decide which channels are suitable for your campaign
Service automation: Handle customers' problems to provide them with the highest quality service
Analytical CRM All of the data will be analyzed to help users understand shoppers more and build suitable insights. It gether customer's information from different channels then analyze it as well as the CRM performance. Each team within the company can benefit from this data to build better strategies.
Collaborative CRM This is to share information across departments for a more streamlined customer experience, therefore, it is also known as Strategic CRM. Each piece of information is interpreted in different ways depending on each team, but all with one final goal: to improve customer service quality, build trust and loyalty.
Why you need CRM in ecommerce
Support marketing strategies
Updated customer and order data would be useful for building more effective marketing campaigns to drive more leads and encourage engagement. After-sale marketing will also be optimized if stores understand customers deeply and contact them via the right channels at the right time.
Boost sales
CRM platforms qualify your leads and are a great base for you to start personalization for better customer service. This process is to increase conversion rates eventually. Sales representatives can collect useful data such as order history, payment options, or product inventory to give the most suitable offers to customers.
Manage inventory efficiently
Keeping track of customer demand is necessary to forecast future needs and plan the supply process. Thanks to the CRM system, online stores will be able to track the actual number of products sold and the time you contacted your customers.
Enhance communication
It is a matter of fact that there are a growing number of communication channels to interact with customers, which no longer stop at phones, emails, or websites. Now, stores are able to contact their customers across social media platforms and other integrated software. The flexibility ensures much-improved communication, especially if you have a growing customer base and need to perform a stronger outreach.
Customer support
Thanks to CRM systems, online merchants can segment customers into suitable groups and deliver personalized services. Common concerns will be collected to put into the frequently asked questions to reduce agents' workload to reply to repeated questions. It is also helpful when you can track customer interaction in later contact. You can maintain the conversation stream with ease in an automated customer service process.
Improve brand image
All of the data are accessed by different teams, helping the whole organization be informed about the issue and be united in solving the problem. This teamwork will create a smooth process and a professional brand image.
Which features of Magento CRM should you look for?
Contacts management: Collect the contact information of shoppers for future interactions
Data report: All data on sales, orders, leads, and other customer care activities will be tracked and reported to let users identify opportunities
CRM analytics: Customer data will be analyzed to decide preferred product types, marketing, and suitable communications
Social media channels: Depending on which CRM tools you use, you can integrate data from social media accounts
Sales forecasting: The system will help you forecast future demand based on your current pipeline
Email marketing: Send follow-up emails to convert more shoppers
Customization: The CRM system can be customized according to your store's unique needs
Challenges you have to face when using CRM system
High overall cost
When your needs require more customization, the service will charge you more. Even if some service providers, this cost is not for once but may be charged regularly. Therefore, for small and medium stores, this could be a huge problem.
Bugs and errors
Inexperienced developers might not predict and are able to handle possible conflicts, so a higher cost will arise to fix it. Also, it is possible that your site will be down due to incompatibility with other third-party solutions, creating confusion.
Lack of technical support
Several service providers only take care of your site during the service process, which means that if you have any problems later, you might need to pay extra fees for technical support. Hence, when selecting any CRM system, be aware of their support policy.
Lack of functions
Imagine paying a large amount of money for your extension but finding out that it does not have the function you need - how frustrating is that? One CRM only may not cover all of your needs, but installing two seem too much and confusing. That's when you need to consider CRM customization.
UI problems
As mentioned above, not all settings will suit your store, so as the design. The CRM platform might create user interface problems if it is not designed specifically for your theme.
How to integrate CRM with Magento 2
Through Magento 2 CRM extensions
Magento 2 extension providers develop CRM extensions to simplify the Magento CRM integration process. This is a cost-saving method that allows you to sync data automatically from your Magento 2 store to the CRM platform. All basic features are provided, from auto data syncing and even reporting.
Nevertheless, it only covers the basic early steps of the integration, so any custom updates need to be set up later. For medium and large organizations whose needs vary, this could require a development team to do customization work.
Using Magento CRM Integration service
While using Magento 2 CRM extensions is a safe choice when it comes to simple integration and small businesses, it is only the first step to start using the CRM system. After that, it still requires additional configuration depending on the store's scope and needs. Therefore, it is highly recommended that you seek third-party integration services to handle more complex work.
The Magento CRM integration service also allows you to avoid foreseable risks as the service provider is experienced in completing the work, and also saves you development training time and costs - which can be huge if the CRM tool is hard to use and not familiar to your team.
Mageplaza Magento CRM Integration service
Magento CRM Integration service by Mageplaza enables you to put your site into good hands to turn all your needs into reality.
What will be covered in this service?
CRM integration
ERP integration
CMS integration
OMS integration
Payment integration
Marketing automation integration and more
Why should you use Magento CRM integration service by Mageplaza?
Dedicated experts
Our developers have 8+ years of working in e-commerce, helping them accumulate experience to handle the most complex issues.
Affordable packages
Depending on your requirements and the store scale, we will provide you with an in-depth consulting session to offer the best solution.
Industry practices
The integration considers all practical aspects of the industry to include everything you need. We also provide customization if you demand more features.
Secure process
All of the data is stored securely and the process well follows Magento coding standards. No data loss and no downtime for sure.
Quick turnaround time
The request will be analyzed by us as soon as we receive the case. Of course the process time will depend on the complexity; however, we will discuss the quickest time possible.
Post-release support
Not only do we support your store during the maintenance phase, but we also stay with you for 2 more months to fix any arising issues.
The bottom line
Integrating CRM systems into your Magento 2 store is a wise strategy to benefit both you and your buyers. You can save effort in sharpening your communication strategies, and more customization will be created to engage customers more effectively.
Selecting a suitable Magento CRM integration service for your business can optimize your store operations; however, it is recommended that you find a trustworthy and experienced service provider to handle the task. Contact us now if you need further assistance with the service.
Website Support
& Maintenance Services
Make sure your store is not only in good shape but also thriving with a professional team yet at an affordable price.
Get Started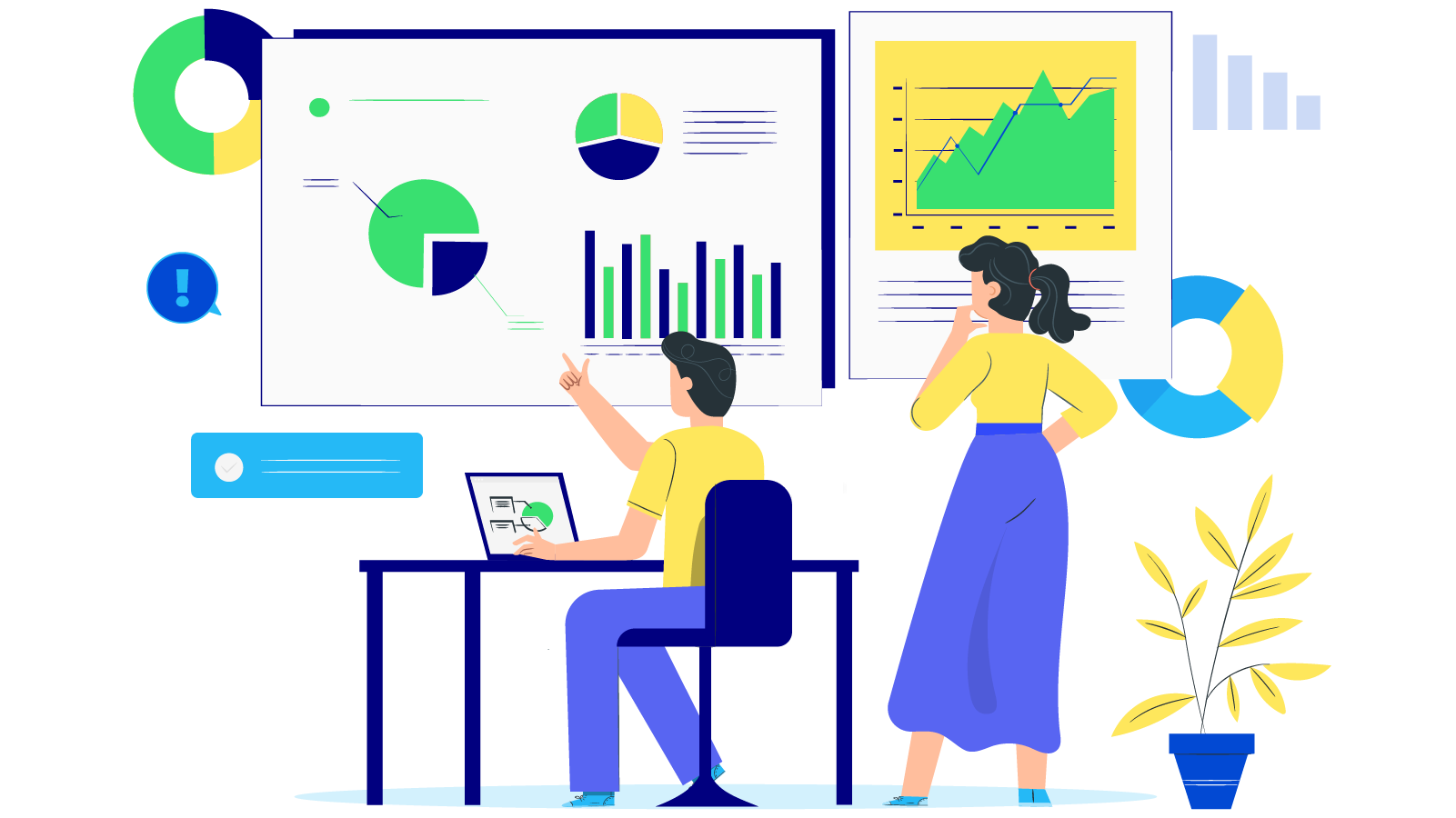 New Posts



Subscribe
Stay in the know
Get special offers on the latest news from Mageplaza.
Earn $10 in reward now!