12+ Best Real Estate Marketing Tools to try in 2023
The Most Popular Extension Builder for

Magento 2
With a big catalog of 224+ extensions for your online store
As a real estate professional, you understand clearly that one of the very first places your prospects go when looking for a home is online.
As a matter of fact, up to 94% of millennials and 84% of baby boomers went online to find their future homes. That is why it's essential to make sure you are ready to engage them in the digital space in a way that translates to real-life business.
So, how to boost the online presence of your real estate business? Well, suitable marketing tools can help you with that!
In this blog post, we'll cut through the fluff and help consolidate your efforts into the 11+ best real estate marketing tools for the job. We'll break down these 11+ tools into the following 5 categories:
Contact management tools
Virtual tour tools
Let's get right into it!
Table of contents
Why are marketing tools essential in the real estate industry?
Real estate marketing tools are designed to simplify and amplify the process of marketing the services of a real estate agent. Agents turn to real estate marketing tools to generate leads and effectively brand themselves.
Before we go any further, though, remember that a real estate agent just starting will likely have a tool stack that is different from a seasoned agent who has been in the business for 20 years. What they should have in common is that they are usable, helpful, and scalable.
Here, we present marketing tools that are accessible to most real estate agents. Some of them even offer free or low-cost plans. You can always upgrade to a more sophisticated tool as you scale your operation or as your needs and goals evolve, just like how construction safety practices can be adapted as projects expand.
11+ Best real estate marketing tools
Email marketing tools for real estate
Email is considered one of the easiest and least expensive ways to communicate with prospects and clients effectively. You can prove your worth by offering everything from local real estate news to holiday recipes.
Tools like those mentioned below will make sending an initial announcement or newsletter a breeze with built-in templates. Here are a couple of options for your selection.
1. AVADA Email Marketing
Among many email marketing services out there, AVADA - Email Marketing Platform is the most outstanding and rational solution for marketers to convert their customers and create long-term relationships.
With an intuitive interface, AVADA Email Marketing is easy to use for even novice users. For anyone who doesn't have any design ideas, its premade email templates can help them build their email marketing campaigns in no time. Plus, its segmentation feature allows you to send emails to the target group. You can classify your contact list into different categories based on various conditions.
Also, AVADA Email Marketing offers a pre-done automation email series to follow up with your audiences at any touchpoints. At the end of your campaign, you can keep track of email performances through advanced reports. Ultimately, it is a decent option for engaging with your audience.
Pricing plans:
Free Plan
Pro Plan: $9/ month
TRY AVADA EMAIL MARKETING FOR FREE
2. MailChimp
As one of the most common email marketing services, MailChimp is responsible for sending over one billion emails per day.
Instead of struggling with cut-and-mass email, you're able to streamline every aspect of email newsletter creation with this tool: from design and subscriber management to social sharing and analytics tracking. Its templates are beautifully designed and easy to use with a lot of built-in images and calls-to-action.
Furthermore, MailChimp offers multiple integrations with other SaaS companies. The tool is potent for email drip campaigns.
Learn more:
Pricing plans:
Free Plan
Essentials Plan: starts at $9.99/ month
Standard Plan: starts at $14.99/ month
Premium Plan: starts at $299/ month
Social media marketing tools for real estate
In today's competitive marketing landscape, real estate businesses are advised to not simply sign up for social media, but use it regularly and thoroughly. The importance of social media for marketing in the real estate industry is second to none, as it has the power to leverage brand awareness, build credibility, and generate a slew of new business.
Related topic: 9 Best Social Media Marketing Tools
For those looking to get started, the following tools offer the best "bang for your buck."
3. Buffer
It's such a huge time saver to manage all your social media marketing activities in one place. Buffer certainly fits the bill with its clean interface and intuitive setup flow. Plus, there are plenty of advanced features for the social media jobs you need to do.
With this tool, you can get a full social media management solution, ranging from planning, creating content, scheduling posts, following up on post-performance with smart analytics to engaging with your followers from a social media box. Besides, you can work with your team to run all your organic strategies.
Pricing plans:
Buffer Publish:
Pro Plan: $15/ month
Premium Plan: $65/ month
Business Plan: $99/ month
Buffer Analyze:
Pro Plan: $35/ month
Premium Plan :$50/ month
4. Hootsuite
Hootsuite is an app built for scheduling your social media posts across all of your files - whether on Facebook, Twitter, LinkedIn, or others. The benefit of using Hootsuite is that you can plan your posts far in advance. Generating a content promotion calendar lets you get everything done in one big blast and then focus on other work.
Hootsuite can store your content in a cloud that team members can access 24/7 for social media posting needs. It also allows multiple posts to be scheduled at once with developed tags and keywords.
With this marketing tool, real estate businesses can track the performance of their social media content. Additionally, the tool calculates ROI, conversions, as well as tracks public conversations about your brand or specific subject matter.
Pricing plans:
Professional Plan: $19/ month (billed annually)
Team Plan: $99/ month
Business Plan: $599/ month
Enterprise Plan: custom pricing
Lead generation tools for real estate
Lead generation is, and always will be, one of the most important tasks when doing any business. At the very least, lead generation is a numbers game: the winners often have the most. Therefore, real estate businesses need to do everything they can to maintain and find leads.
These lead generation tools right below will help them do that.
5. Zillow Premier Agent
Zillow Premier Agent is a part of the real estate powerhouse Zillow Group, which was established by former Microsoft executives in Seattle, Washington, in 2006.
Zillow is one of the first sites that many potential homebuyers use, so it makes sense that you would purchase leads here. Real estate agents pay Zillow Premier Agent to be featured on specific pages, including placement on listings and personalized websites.
Therefore, when customers are browsing for home, they will see the agent's information and make contact. This is a bit different than how the other lead generation tools work. You can get started with this tool by getting in touch with a support team member who will go over your marketing budget and desired area and help you navigate the site.
Some of Zillow Premier Agent's features include:
Buyer and seller leads by zip code (mostly buyer leads)
CRM (Customer Relationship Management)
Customer support and training
Phone call introductions to leads in your area
Personal webpage
Branding across Zillow's sites
Marketing templates
Pricing for Zillow varies depending on the area, average home price, and competing agents in that area. Generally, leads cost around $100 and there is no monthly minimum or signup fee.
6. REDX
This platform is our best-priced option because of its reasonable pricing with no setup fees, allowing you to pay for what you want and nothing more. Its monthly prices are affordable, and you can combine leads for a more robust prospecting campaign.
Being used by more than 50,000 agents in the US and Canada, REDX provides lead data to agents for prospecting. It is specific to the real estate industry and uses aggregate data from public records to source leads. Every lead that it provides includes contact information and property history.
REDX focuses mainly on seller leads and includes pre-foreclosures, expired listings, for sale by owners, for rent by owners, hard-to-find contact information for homeowners, and its Storm Dialer feature, which helps you contact more sellers quickly. It also offers online training, tutorials, and dedicated customer support.
You can find some amazing REDX features, such as:
Multiple types of real estate seller leads including expireds
Geo-focused leads
Prospecting platform
Assistance with lead conversions and lead management systems
Free role-playing and script practice
Full range of training and support
Pricing plan: Varies depending on the lead source. For instance:
Pre-closure and for sale by owner (FSBO): $39.99/ month
Geo leads: $49.99/ month
Expired leads: $59.99/ month
For rent by owners (FRBO): $79.99/ month
CRM and contact management tools for real estate
These contact management tools are meant to help you expand and nurture your sphere of influence. Keep in touch with your leads and contacts - and distribute your leads as a brokerage or team.
7. Follow Up Boss
You will try a multitude of ways to communicate with sellers and buyers: emails, phone calls, text messages, and video calls. The good news: you can get hold of them eventually. The bad news: the entire conversation is broken up into pieces across multiple channels. Follow Up Boss, a real estate CRM tool, can help you fix that.
This tool's main selling point is its inbox, where all your and your agents' emails, texts, and calls (including missed calls and voicemails) to your contacts live.
When signing up, you need to link your Gmail or Office 365 accounts so the app can automatically sync and log all email communication in one place. This means when you read, respond, and archive emails, it happens on both sides (Gmail or Outlook 365 and Follow Up Boss).
The inbox itself is simple and clean, only displaying emails and texts with contacts and leads, while excluding marketing emails, spams, bills, etc., so you can quickly focus on the people you need to respond to.
You can also see all your messages in the left-handed column, and if you click on one, it will open the entire message in the middle of the page. The tool allows you to reply to or archive emails directly in the Follow Up Boss inbox or assign a conversation to a team member, which will send the email to their inbox as an "Assigned" item.
With Follow Up Boss, it's easy to trigger automated emails for new leads or keep in touch with past clients by setting up a drip nurture campaign with the Action Plans feature. Nevertheless, this feature lives in a completely different place than your email inbox - you need to navigate to the admin page, then click Action Plans to set up any automated email outreach.
Pricing plans:
Grow Plan: $69/ user/ month
Pro Plan: $499/ month
Platform Plan: $1,000/ month
8. LionDesk
LionDesk is a real estate CRM tool that believes no lead should be left behind. Their core principles lie in offering users a platform to manage their business stress-free, sell confidently, and stay top-of-mind. It also offers a centralized hub, with capabilities such as auto-drip campaigns, bulk texting, and more.
LionDesk offers an extensive suite of services that are easy to set up, and simple to learn. It lets users manage client interactions, tasks, projects, and even business projections in a streamlined and easy-to-digest manner.
In addition to a robust, yet functional user experience, LionDesk's real estate CRM can scale based on your business size. Whether you are an agent looking to market yourself, or a large team, the tool has capabilities and customization options to meet your needs.
Pricing plans:
Starter Plan: $25/ month
Pro Plan: $49/ month
Elite Plan: $99/ month
9. Propertybase
Propertybase is another real estate CRM tool designed to connect brokerages and realtors. More than 200,000 agents from 2000+ brokerages rely on this platform to run their businesses. Their main focus is to simplify the real estate transaction process.
Propertybase gives you a hub to centralize your contacts, allowing you to manage your leads and sources all in one location. You're able to customize a set of unique rules that send leads down the pipeline based on a set of activities. Plus, you can easily manage your business from your desktop or phone.
This tool has a good number of integrations within the real estate sector, including Zillow, Docusign, and Trulia. However, if you are finding the best real estate CRM integrations, it does fall short as there are no current capabilities for Google, Zapier, or MailChimp.
Pricing plans: start at $79/ user per month with a minimum of 10 users
Read more: Top 15 Best Free CRM Software
Virtual tour tools for real estate
Real estate professionals are having difficulty closing deals as the industry faces significant challenges due to the COVID-19 pandemic. However, when social distancing went into effect, virtual tours emerged as a viable way to address this unexpected obstacle.
The 3 of the most coveted virtual tour software tools below can help you.
10. My360
My360 is a favorite among real estate professionals, mostly because it offers an excellent price-quality ratio. Specifically designed for clients with little or no experience with virtual tours, My360 makes the construction of the actual tour extremely intuitive.
The tool enables you to develop 3D footage that can be viewed on all VR headsets. It is hosted in Cloud infrastructure, so it can be accessed from any location in the world. Using this tool, you can capture every angle and corner of the property and embed it into your 360-degree rendering. By doing so, a real estate business can show penthouses for sale to prospects to guide decision-making and boost purchases.
To do a virtual tour for real estate with My360, you should: #1. Sign up for the platform and upload property images to your account. #2. Add details and preview the photo set. #3. Create an interactive walkthrough and publish it. In order to showcase it on your web app, use the link, and embed codes or API feeds.
Pricing plans: starts at $39/ month
11. Kuula
The Kuula's 5/5 rating on Capterra is proved by its wide usage among professional real estate agents and developers.
Kuula offers an excellent solution for real estate professionals looking for something easy to use, which doesn't cost a fortune. Its competitive features and facilities are widely appreciated by customers, particularly because it provides such a sought-after combination of comprehensive and professional service with a very appealing price tag.
You can create a property virtual tour on the Kuula platform as follows: #1. Once you have uploaded your photos, proceed with creating a tour. Add animated transitions or background audio, set the order, edit descriptions. #2. Add hotspots that will connect separate images. #3. You can optionally integrate 2D assets like maps or plans. #4. Fine-tune and share the tour.
Pricing plans:
Free Plan
Pro Plan: $16/ month
Business Plan: $48/ month
12. EyeSpy360
If you are looking for a great helper to create 3D models, floor plans, or 360 virtual tours, you should opt for EyeSpy360.
The tool has a user-friendly Tours-as-a-Service (TaaS) solution to make the creation process super easy. It works as below: #1. You create an account #2. Choose 360-degree images made with your camera and upload them #3. Wait until your product becomes available for a download
The solution comes with multiple customization options, including built-in live chats, 2D still photography, tour archives, interactive elements, and branding marks.
If you need a tour for sharing with other participants, your go-to could be EyeSpyLive. It is a perfect fit for real estate agents showing spaces to several clients at a time, as it lets people see and hear each other online.
Pricing plans:
EyeSpy Starter: $13.99/ month
EyeStarter Advanced: $34.99/ month
EyeStarter Pro 25: $69.99/ month
Before you go
There's no one tool that can take care of all your real estate needs.
However, by carefully choosing the apps that get you through the process - marketing, lead generation, client management and communication, disclosures, closing docs, and anything in between - you can create a better experience for your clients. Plus, you can carve out more time to spend where it matters: closing deals.
We hope this list of 11+ best real estate marketing tools has helped you a lot. Please contact us if you have any concerns or want to discuss more. Thanks for reading!
Haley is a content creator at Mageplaza. When not working, she spends time on travel adventures, books, and food tasting. As growing up, she wants to read, learn, and experience more things to adapt herself to this ever-changing world.
Website Support
& Maintenance Services
Make sure your store is not only in good shape but also thriving with a professional team yet at an affordable price.
Get Started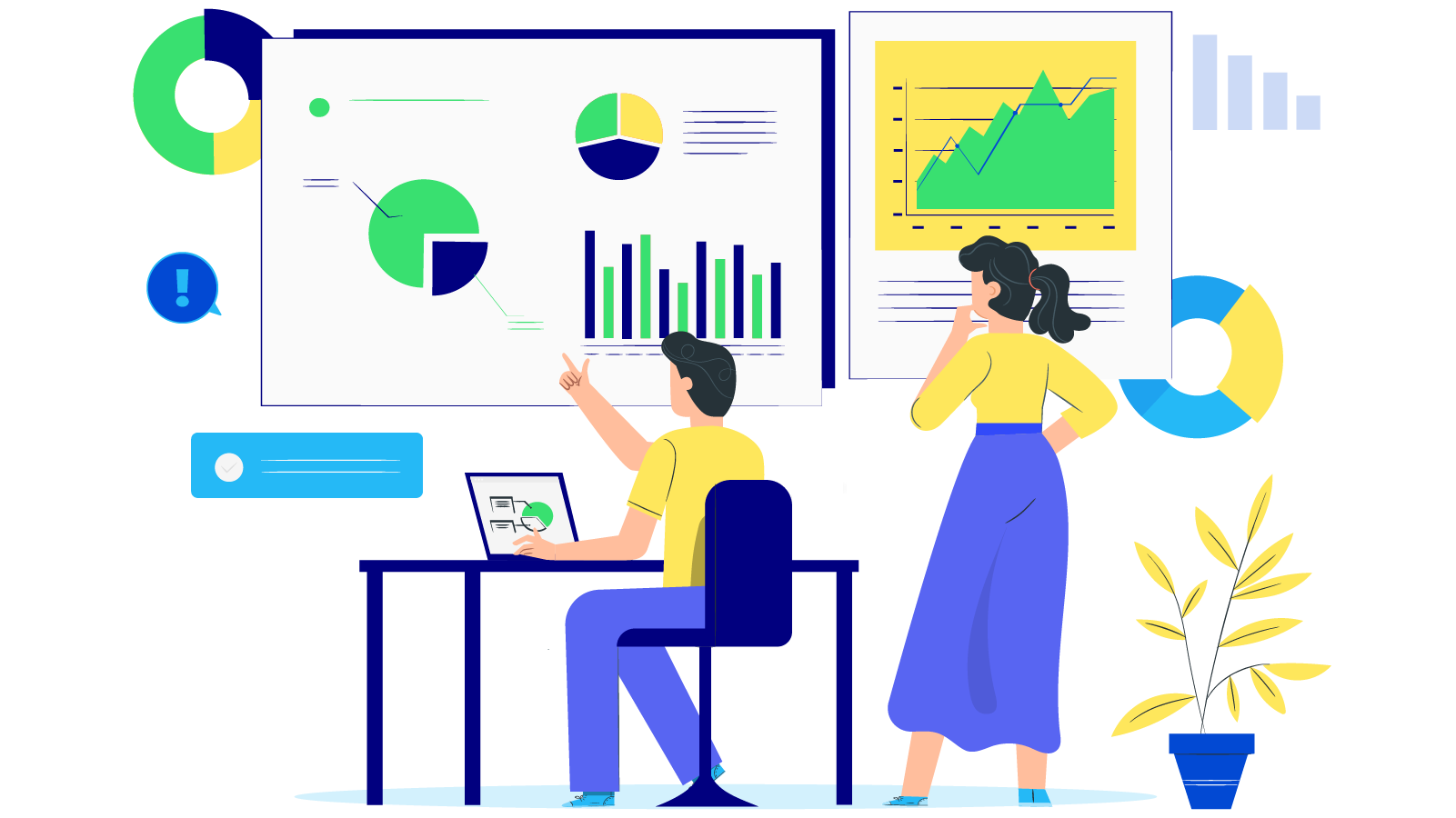 New Posts



Subscribe
Stay in the know
Get special offers on the latest news from Mageplaza.
Earn $10 in reward now!