14 Excellent Digital Marketing Courses That You Should Consider
The Most Popular Extension Builder for

Magento 2
With a big catalog of 224+ extensions for your online store
The digital marketing industry is constantly transforming with new digital marketing trends. Hence, it is essential for executives and professionals to keep updated with these trends and technologies unless they will be lagged behind.
One of the most convenient approaches to do that is to follow digital marketing training courses. A good course will bring you the necessary skills so that you can become a successful digital marketer.
We have made a list of excellent digital marketing courses that you can join. The list covers both free and paid courses from reputable organizations. Check them now!
Table of contents
Paid digital marketing courses
1. Email Marketing Masterclass by Mailmodo
Mailmodo's Email marketing certification offers a 90-minutes self-paced learning course with all concepts you need to become an 'Email Marketing Mastermind.'
It is the only coursework that covers interactive email marketing powered by AMP. And if you're someone who's short on time but big on learning, this is for you.
Let's have a look at the curriculum:
Introduction to email marketing
Understanding email analytics & metrics
Getting email deliverability right
How to segment your email list
The art of writing a good email copy
Fundamentals of email design
Using AMP emails to boost conversions
You will also get access to be a part of an enthusiastic email marketing community and a certificate that you can proudly show off on your social profiles.
2. Digital Marketing Specialist Program by Simplilearn
The digital marketing specialist Master's Program provides students with training courses in a wide variety of areas. It offers:
Seven advanced courses, such as web analytics, SEO, content, PPC, and social media
More than 75 instructor-led online classes
More than 45 projects, Mimic Social Simulation and MimicPro
Monthly mentoring sessions from industry professionals
Master's Program certificate by Simplilearn
The Master's program offers an expert-curated learning path, which is a detailed instruction to achieve the skills of a digital marketer. The path starts with the fundamentals of Marketing Course that comes with digital marketing principles. Then students will have chances to learn advanced skills in digital channels, web analytics, conversion and strategy, SEO, PPC, and social media. Moreover, you can have knowledge in advanced content marketing, advanced website conversion rate optimization, advanced email marketing, and advanced mobile marketing.
All of the digital marketing courses from Simplilearn are accredited by OMCP (Online Marketing Certified Professional). They offer high-quality videos, projects, active expert forums, apps, workbooks, and simulation exams.
3. Marketing Motive's Masters in Digital Marketing
Established in 2007, Market Motive pioneers in online digital marketing training. Its structured curriculum is highly appreciated by enterprises and licensed by universities in the world. If you join this program, you'll get:
250+ hours of e-learning content
A modern, interdisciplinary training method
20+ hands-on digital marketing projects
Access to the expert forum
Courses in social media, analytics, content, conversion, mobile, PPC, email marketing, SEO, and Google Ads
Market Motive's digital marketing courses are built for every skill level, regardless of background and experience.
4. AMA's Digital Marketing eLearning Certificate Modules
The American Marketing Association provides many digital marketing e-learning certificate modules that include email marketing, online advertising, analytics, content marketing, social media marketing, and SEO.
What to expect when you choose this program:
Learn the current thinking on integrated marketing communications and why each element is important to success.
Learn the appropriate mix between traditional and digital marketing strategies.
Comprehend who your significant organization partners are in planning, and how you can encourage their participation and cooperation.
Learn how to package integrated marketing communications for upper management and broad organization buy-in and action.
5. University of Illinois Digital Marketing Specialization (Coursera)
The Coursera digital marketing training program has been created by a renowned faculty of the University of Illinois at Urbana-Champaign. It is a beginner's specialization and covers some aspects of the new digital marketing environment, which include topics like search engine optimization, social media marketing, digital marketing analytics, and 3D printing.
Students will learn about the foundations of digital marketing via examples and stories, gain concepts and tools for digital creation, promotion, distribution, and pricing.
The specialization is separated into 7 courses, including:
Marketing in a Digital World
Digital Analytics for Marketing Professionals: Marketing Analytics in Practice
Digital Analytics for Marketing Professionals: Marketing Analytics in Theory
Digital media and marketing strategies
Digital media and marketing principles
Digital marketing capstone
Marketing in an analog world
The learning method in this program is interactive with video lectures, hands-on exercises, case studies, and interviews with top marketing scholarships.
6. Udacity Digital Marketing Course
Udacity provides a Nanodegree program in digital marketing that gives learners a 360-degree understanding of the whole digital marketing ecosystem. The program has 9 modules that show how to build marketing content, leverage social media to amplify your message, and run Ads campaigns on Facebook. Besides, participants will learn how to market with email, how video ads work, how to measure with Google Analytics.
The course will open a chance for you to:
Learn how to produce content that works for the target audience and how to gauge its impact
Learn to manage your social media presence and how to build compelling content for every platform
Learn how to build, implement, and optimize an efficient ad campaign with Google Ads
Gain a large amount of practical knowledge with real-world projects
Learn how to come with an email marketing strategy, design and implement email campaigns, and gauge the results
Learn about targeted advertising in social media
Implement live campaigns on popular marketing platforms
Access to Q&A sessions and forums to interact with industry mentors and experts
7. Professional Certificate in Digital Marketing by Wharton (edX)
This digital marketing certificate program on edX is built by world-famous marketing professionals at the Wharton School, which include omnichannel marketing, marketing analytics, data-driven customer-centric approaches to customer retention, social media strategy, and analysis. The course helps learners be familiar with new sorts of data, such as search data and mobile data.
The program offers 4 courses. Each of them may need about 6 weeks to complete:
Fundamentals of Digital Marketing, Social Media, and e-Commerce - Acquire a deeper understanding of how the digital economy works and grow critical insights in e-commerce and social media marketing.
Managing Customer Relationships' Value - Learn how to find out your most significant customers to design and execute customer-centric strategies.
Marketing Analytics: Data Tools & Techniques - Learn how to gauge, manage, analyze customer data to come up with efficient marketing decisions.
Selling Ideas: How to Influence Others and Get Your Message to Catch on - Learn how to utilize social media and word of mouth to convey your message and develop your business.
8. Digital Marketing Strategies by Kellogg School of Management
The digital marketing certification from Kellogg School of Management aims at business leaders, marketing professionals, managers, and strategists. These objectives include implementing marketing campaigns to grow businesses or appealing and retaining customers or providing goods and services.
The course shows learners how to leverage automation to create more effective marketing practices, utilize new sources of customer information to generate personalized communications, and capitalize on artificial intelligence and analytics to optimize marketing strategies.
This course consists of 8 modules. It utilizes a practical, applied learning method so that learners can practice all strategies. The 8 module includes the topics below:
A Framework for Marketing in a Digital World
Customer Segmentation and Behavioral Marketing
Brand Storytelling in a Digital World
Understand Customers and Generating Insights
Marketing Attribution, Testing, and Experimentation
The Customer Journey and Content Strategy
Marketing Automation and Artificial Intelligence in Marketing
Accelerating Marketing Execution through Agile Marketing
9. Social Media Marketing Specialization by Northwestern (Coursera)
The Social Media Marketing Certification by Northwestern on Coursera is built to show learners how to grow, implement, measure, and earn money from social media marketing programs.
Learners can have tools to become an expert in the social markets. They learn to increase their online audience, monitor their social strategies, and build a social brand.
The program comprises five courses that mainly concentrate on 2 objectives. The first one is to offer learners with the right social analytics tools to help them become influencers on social networks. The second one is to provide them with knowledge and resources to establish a complete social media marketing strategy - from customer insights to final justification metrics.
10. Facebook Ads and Facebook Marketing Mastery 2021 (Udemy)
The Udemy Facebook Marketing course is highly appreciated and has trained 150,000 people. This course is to help learners comprehend the Facebook platform from A to Z and understand the paid social media advertising strategies.
The course brings a step-by-step introduction to learners for running their Facebook page. It dives deep into every aspect of Facebook and the Facebook Ads Manager, including the topics below:
How to optimize your Facebook page
Add Facebook Pixel to your website
Build custom audiences according to pixel audience or external things like email lists
How to produce appealing content to share with your audience
How to implement split testing and optimize Facebook ads
How to use tools to analyze Facebook ads spend and ads reporting
Learn about Remarketing/Retargeting Ads
This course is a perfect option for small business owners, social celebrities, influencers, bloggers, local physical businesses, advertising managers, corporate marketing professionals, or anyone who want to leverage social media advertising, particularly Facebook and Instagram.
Free digital marketing courses
11. Google Digital Marketing Courses (Digital Garage)
The digital garage is Google's online courses platform that provides free courses on a number of subjects in Tech, Data, Business, and Career Development domains. Digital marketing is a domain where Google offers free digital marketing courses to help users develop their businesses online.
These courses are available for anybody. Whether a blogger or a small business owner or entrepreneur, you can pick a course according to your requirements.
The courses range from under 2 hours to over 40 hours, including text and video materials. Here are some of the prevalent Google marketing courses:
Fundamentals of Digital Marketing
Promote a business with online advertising
Promote a business with content
Content, advertising, and social IMC
Learn about Agile project management and SCRUM
Google ads measurement
Google ads search
Google ads display
12. HubSpot Online Marketing Courses
HubSpot Digital Academy is another place where you can learn digital marketing online and gain certification. HubSpot stays among the top companies in the digital marketing industry with a wide variety of tools, such as CRM, content marketing, SEO tools, and sales.
HubSpot's courses focus on the following topics:
Content Marketing
Inbound Marketing
Social Media Marketing
Email Marketing
Contextual Marketing
Registration requires no fee. And you can gain a recognized certification when finishing the course.
Moreover, HubSpot provides plenty of courses (without a certification) that specialize in blogging, search engine optimization, Facebook ads, and other online marketing channels.
13. Optinmonster Digital Marketing Training
Optinmonster is one of the most incredible tools for boosting website conversions. They designed a lot of free courses in email marketing and conversion optimization.
Optinmonster University shows you how to increase your email lists and turn subscribers to customers as soon as possible. If you join the course, you have chances to:
Access step-by-step guides on how to set up your first email list
Explore the psychology trick to boost email signups by 845%
Learn the right method to save abandoned carts and increase revenue by more than 10%
Download cheat sheets, scripts, and templates and create email series that sell on autopilot
14. Free Digital Marketing Classes (Skillshare)
Skillshare is an online platform that provides a number of short duration skill-based courses. It offers numerous digital marketing courses that cover various disciplines of online marketing, such as social media marketing, content marketing, blogging, copywriting, brand management, Google ads, and Google analytics.
Most of the courses focus on a specific topic instead of creating a comprehensive digital marketing skill set. Therefore, they are useful for digital marketers who would like to skill up, include a specialty, or improve their particular domain skills.
Some of the courses from Skillshare include:
Introduction to Social Media Strategy
Digital Marketing for Writers: Increase Your Audience and Author Platform
Create a Simple Digital Marketing Plan
Turn Content into Customers: Content Marketing for Freelancers
Affiliate Marketing: The Complete 2021 Masterclass
4 Design Principles to Brand Your Social Media
SEO Basics for Non-SEOs
Introduction to Social Media Advertising - Learn with Buffer
Growth Marketing Essentials: Build Effective Acquisition Funnels
Read more: 13 Brands With The Best Digital Marketing Campaigns
Are you ready to start learning?
We've listed the 13 most popular digital marketing courses for you to consider. Each of the courses is significantly different but will show you essential skills to level up your digital marketing career.
Check the list carefully and come up with the best choice soon. Hope you enjoy this guide!
Thank you for reading!
Website Support
& Maintenance Services
Make sure your store is not only in good shape but also thriving with a professional team yet at an affordable price.
Get Started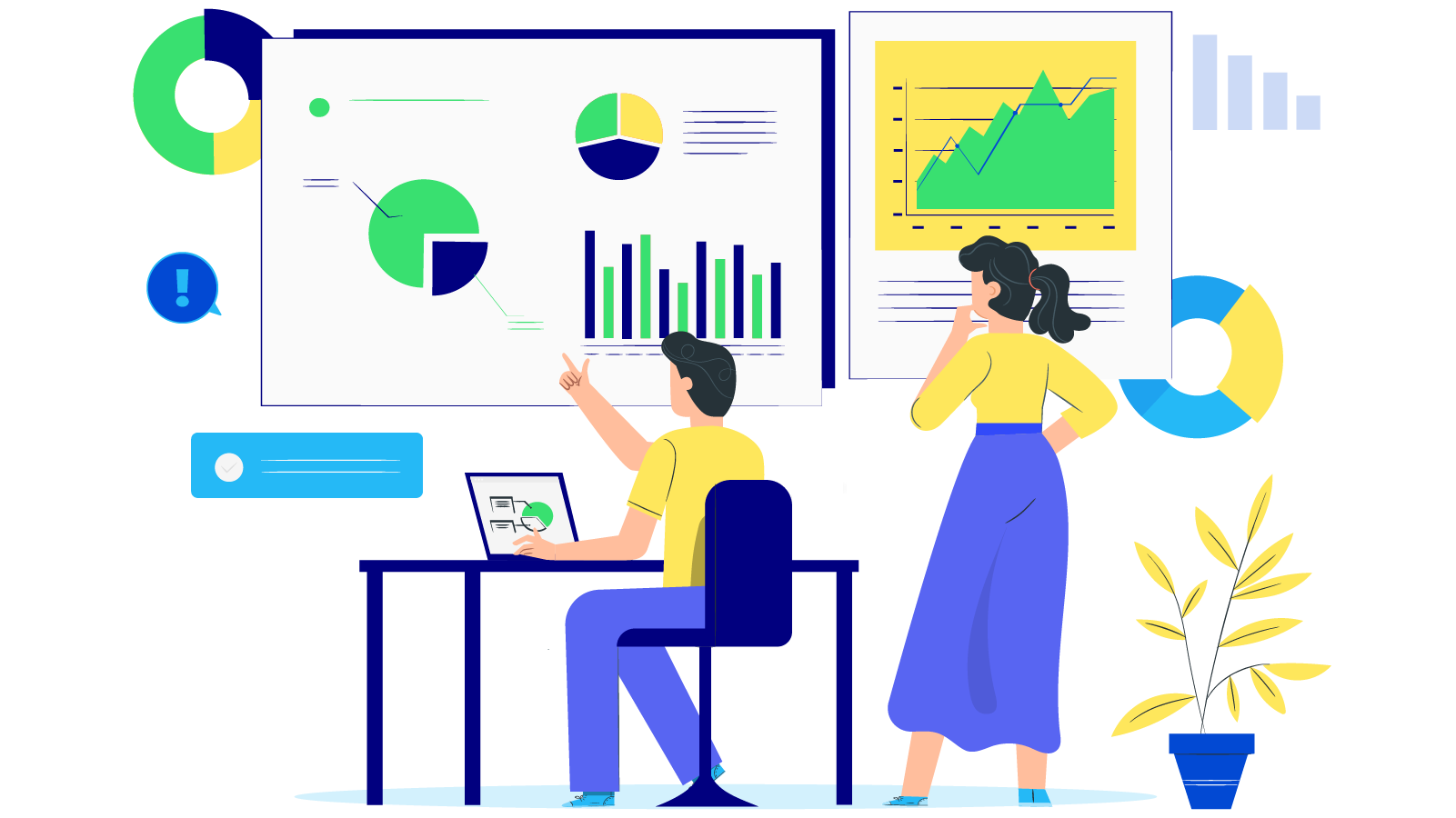 New Posts



Subscribe
Stay in the know
Get special offers on the latest news from Mageplaza.
Earn $10 in reward now!