10+ Best Fastest Shopify Themes FREE & Premium
Every SEO aware company owner thinks about the site speed. Site pace is critical for users to connect with/convert on your site and the perceived importance Google or other search engines have. Online tests reveal that for every second the site loads, you will lose 7%+ on the conversion rate which can be a massive sales strike. The first step to selecting the right theme is for any shop owner to look at how to customize their store for website speed and search engines.
In general, a cleaner website has less coding and takes a browser less time to read, learn and visualize, allowing quicker loading. However, this does not mean that you just need a plain site if you want to keep the web up to date. The complete answer lies inefficiency - and, to be more specific: optimized images.
Table of Contents
What makes a Shopify theme faster
Faster themes are lighter, which means there is less coding and less weight. They also have a simpler CSS with fewer CSS files, which means that the device is less to import, less javascript and the website doesn't have to be viewed in a browser.
How the theme speed affects the site speed
A faster theme is ultimately quicker. Having things from the web browsers is one part of the speed, and the second part consists of the speed at which the site really makes a technical point that 'displays the website.'
In general, the network of Shopify already is very fast, but unlike other platforms, the hosting aspect of speed is effectively taken care of. The quicker Shopify themes both work quickly and update quickly. The total file size (technically referred to as the page load) is much lower because the number of download items is much smaller, and their rendering speed is much quicker.
Are Shopify's free themes fast enough?
If you're tight on budget, it's a good idea to go with a free theme from Shopify first. There are some free themes with pretty fast loading time, minimalist design, and are made specifically for a quick launch. I'll list them down below for your reference:
Shopify Theme Development
Let's create an aesthetic, captivating, and high-converting storefront for your Shopify site!
Learn more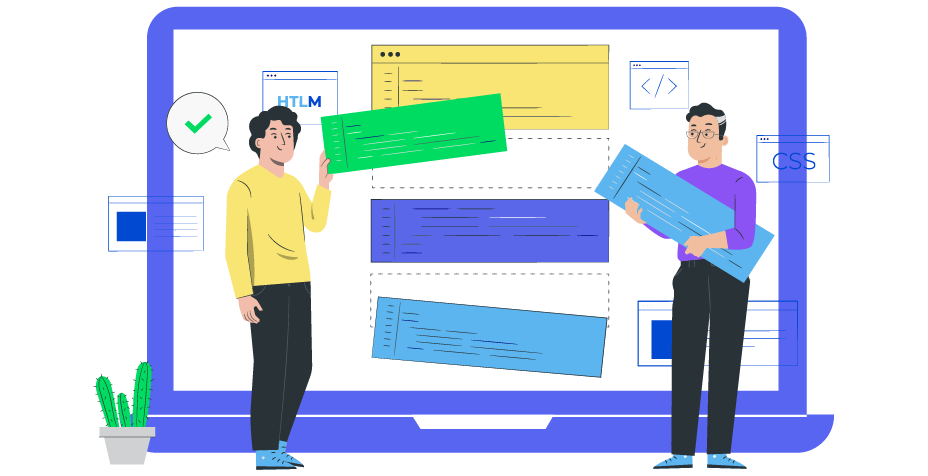 10+ Fastest Shopify themes to improve your site speed
Blum
Are you a business owner who values speed and efficiency in your online store? Look no further than Blum - The fastest Shopify Theme!
Designed with lightning-fast load times in mind, Blum is the perfect choice for customers who prioritize speed and want a seamless shopping experience. With its mobile optimization, customers can shop on any device without worrying about lagging or slow load times.
Blum's UX optimization ensures that your customers can easily find and purchase the products they need quickly and efficiently. With customizable product pages and a quick view option, you can further enhance the customer experience.
If you're a business owner who caters to customers who demand speed and efficiency, the Blum Shopify Theme is the perfect fit for your store. Its modern and clean design makes it an excellent choice for fashion, beauty, and health industries.
Key features:
Lightweight, optimized code with minimal files and essential features for faster and efficient loading.
Mobile - first design focusing on modern shopper behaviors
Compressed images without losing quality, preventing slow loading caused by large image files
Built-in caching features that store frequently accessed data in the user's browser or on the server.
Intuitive navigation and quick view option
SEO-friendly
Pricing plan
| | | |
| --- | --- | --- |
| Blum Theme charge equally $170 for 3 styles - Solie | Mondo | Celia. One-time purchase. |
Turbo Theme
The Turbo theme is one of the most common choices for Out of the Sandbox team users. The theme provides you with lots of functionality some don't just have. Functional toolbar filters, product sorting, and color swatches under the product thumbnails are contained. Turbo also presents full-scale banners on the selection pages.
This theme contains Sport and Ludicrous choices from the results (located in the theme editor). The Sport option will give you any feature you need for upgrading your web, including clever picture loads, endless scrolls, enhanced quick shops, "minified" CSS, and HTML. And the Ludicrous alternative provides you with the whole kit, including the preloading option.
Key features
Lazy loading, optimized images responsive to all screen sizes
Various display options for promotions
6 different styles to choose from
Interactive mini cart
Multiple templates available for advanced layouts
Extendable mega menu
Configurable slideshow and banner picture sections with several action buttons, texts, and color settings
Accelerated Quick View available
Minified CSS and HTML
Pricing plans
Turbo theme is charged equally $350 for every theme style.
Flex Theme
Flex Theme is one of the latest themes from the Out of the Sandbox team of developers that produces fast and stunning themes for Shopify. This theme will help you to monitor your online store more and gives you a variety of possibilities for selecting and tailoring your website at will. This strong package of one of the best and fastest shops provides a range of layout and sectional choices, additional granular settings control, and simple execution of custom CSS. You can customize your store site in several ways with Flex.
The Out of the Sandbox members has given the Demo Shop Import feature that enables you to proceed with a theme a little faster than normal! This function allows you to track the shop configuration quickly using a demo shop. This refers to your own theme all configurations, layouts, segments, and content of the demo shop's theme.
Key features
Multiple layouts options
Advanced custom CSS
Versatile icon list
13 styles to choose from
4 header and 4 footer styles
3 product page layouts
Mega menus and drop-downs
Pricing plans
Flex theme costs $450 for a one-time purchase.
Boostertheme
One special thing about Boostertheme is that it focuses on converting functionality to improve eCommerce that require apps otherwise. Examples are social evidence sales widgets and some fantastic upselling and cruising features, which are absent in many other themes. There are a variety of other features that also facilitate conversions.
This is a perfect theme if you're looking for a fast theme and if your eCommerce activities are very proactive and on the front foot. The theme is inexpensive and saves you a lot of money on eCommerce CRO applications from third parties. You will see a lot of this on your homepage on many live demo pages.
Key features
Product cross-sell and upsell
CRO functions
In-built mega menu
In-built GEO IP currency converter
Promo countdown timer
Social proof widget
Various pop-up features
Free life updates
Available in 10 languages
Pricing plans
Boostertheme is priced based on the number of licenses you choose. The more licenses you choose, the lower the price you get. All plans include the full Booster advanced feature package. See more details demonstrated below.
Debutify
Debutify is a theme Shopify that is tailored for all niches and designed to improve the website or online store conversions and output as a whole. It is currently the highest Shopify conversion theme that is free of charge and therefore ideal for all forms of goods and industries.
Debutify is safe and demonstrates the descriptions of the products. It is also user-friendly and provides consumers an excellent buying experience on their mobile applications primarily due to its ideal interface. This is a one-click configuration theme that only includes your Shopify URL, and you won't have any difficulties after installation even as a beginner. And last but not least, this is a strongly converting theme which is one of the quickest Shopify themes to make the most of your purchases.
Key features
One-click installation
Customizable template for layout and design
Integrations with leading Shopify apps
Newsletter Pop-up
Product Tabs
Trusted Badges
Sales Pop
Cart countdown
Upsell bundles
Free tutorial guidance videos available on multiple platforms
Pricing plans
With the free version, you get basic features that are important for your online store. You will have access to more features if you go for the premium plans. The "Starter" plan is available for 3 more features which include cart animation, cart countdown, and cart discount. The 'Hustler' and 'Master' plans are more costly with 25+ advanced features. The detailed prices are listed below.
Woodstock
Woodstock is one of the best retail themes for your website. It is designed particularly for fashion brands but can be found in various shops such as electronic retailers, toy stores, and also in utilities. it is highly flexible. The simple app consists of four theme types that are all focused on popular style and familiarity websites. This will help you develop trust with the viewer.
You may also sell this app worldwide. The theme has a converter that can also be adjusted depending on the location of the user. Typically this requires an app, so this app saves you a lot of money.
You may use a drag and drop design to create a custom template on your website with several page templates. There is also a big mega menu builder, which deals with navigation, so car abandonment can be minimized and average orders can be increased. You can also choose from five header types.
Key features
Advanced auto filter
Wishlist feature
Frequently-bought-together feature
Megamenu builder
Cross-sell and up-sell products
Full SEO support
GeoIP currency
Multiple layouts and templates
Pricing plans
The Woodstock theme costs $59 for a one-time purchase with the regular license.
Shella by Themeforest
Shella is a multipurpose theme Shopify which is very fast and reactive, providing some added benefits for a really good price. This is a theme that mainly targets fashion websites, mainly clothes, shoes, and accessories, but which certainly does more than run other forms of eCommerce. The latest update features four new skins, great for the online shop's decor, appliances, cosmetics, and cookware.
Irrespective of the sort of online company you have, every eCommerce entrepreneur loves Shella's versatile theme. Many of it simply is connected to the preconstructed content. Shella is provided with more than 80 pages and 15 different versions of the homepage. With a sleek style that blends seamlessly with your business, this theme is continuously updated with the latest stylistic news and developer trends.
Key features
10 different skins for different types of online stores
13 different collection pages
4 level navigation Menu
Vertical mega menu
Sticky add to cart at the product page
Quick View
Slideshow and banner's ready builder
Various options for icons, filters, colors, etc.
Layouts with full-screen sliders
Pricing plans
Shella theme costs $69 one-time payment for the regular license.
Fastor
Fastor is also a concern with numerous forms of e-commerce websites. It has 87 pre-made demonstrations available for use at any time! You can use them to sell online sporting appliances, electronics, and laptops, sleepwear, clothing, other fashion pieces, shoes, toys, gaming, cleaning, fine living, architectural facilities, martial arts, etc. You can use them in our online shops.
This easy-to-adjust theme gives you all the freedom to design your own website but also to tinker to prefabricated demos if you're not at ease with building designs. The live-search choice is also an automated feature that really lets users insert the right details so that they can locate unique items on their site. Another option allows you to adapt the commodity filter settings to make it much easier for shoppers to find a particular brand.
Fastor is a theme that will offer a super-fast loading experience to your guests and customers. It provides a tidy, compressed code optimized to load the site as easily as possible. Files CSS and js are stored in the same format and have no room, making your site-loading super easy.
Key features
Compressed code - CSS File and js are stored in the same file
Shopify Compatibility – compatible with Shopify only
Lazy loading for product images
Powerful mega menu and fixed menu
Quick View
Unlimited filters and colors
11 product page layouts
57+ premade skins
Pricing plans
Fastor theme costs $49 one-time payment for the regular license.
Shoptimized
Shoptimized is another one of these themes developed to maximize the conversion rate and incorporated into the theme as part of this mission.
There is a number to raise sales in this theme and it's a little cheaper than any of the themes on this list. These plugins include pop up access, exit popup, web-site-search, product luggage, account downtime estimators, delivery times estimators, social proof pop-up, sticky connect to the cart, and currency turn. It also has the option for a multi-site license, making it much cheaper if you operate many pages.
Key features
Multi-site license option
Built-in mega menu
Social proof pop-up
Customizable cart pages
Conversion optimized header with a search bar front and center
Upsell and cross-sell functions
Pricing plans
Basic plan - $199 (currently discounted at $167)
1 store license
Theme Updater App: No More Manual Configuration
Real-Time Social-Proof Stats App
Native English Speaking Support 7-day a week
Lifetime Upgrades & Support
Free Bonus – Homepage & Checkout Page Banner Templates
Pro plan - $497 (currently discounted at $197)
3 store licenses
All basic plan features available
Access to 7-Figure Store Blueprint Shopify Training worth $997
Access to FB Ascension Formula Facebook Training worth $97
Ultimate plan - $1499 (currently discounted at $597)
10 store licenses
All Pro plan features available
Plaktheme
Plaktheme is claimed to be the quickest Shopify theme in 2020 and while we agree with its rivals, it is difficult to infer from Google PageSpeed. The Plaktheme has its benefits, though, which include a respectable site speed score (not the best) and an easy to navigate layout.
The theme is made with a view to conversions, another significant point of sale. This could be the right place for you, based on who the audience is. The unused JavaScript and CSS on the mobile are detected on the Google Speed Insights page which is very usual.
Key features
7 different In-built lazy loading effects
Megamenu functionality
Product cross-sell and upsell
Functions for CRO
Promotion countdown timer
Various pop-up features
Available in 5 languages
Wishlist
Pricing plans
PSmall business - $295 LifetimeP
1 Licence
7/7 English Support
Lifetime Free support
Lifetime Free theme updates
All Plak Theme features included
PMedium business - $395 LifetimeP
2 Licences
7/7 English Support
Lifetime Free support
Lifetime Free theme updates
All Plak Theme features included
FREE Website SEO analysis & Improvement (on demand)
Up to 2 hours Free custom tasks made by our Shopify experts (on-demand — regular price 79$/hr)
PLarge business - $595 LifetimeP
5 Licences
7/7 English Support
Lifetime Free support
Lifetime Free theme updates
All Plak Theme features included
FREE Website SEO analysis & Improvement (on demand)
Up to 3 hours Free custom tasks made by our Shopify experts (on-demand — regular price 79$/hr)
Loft theme
The Loft theme has a style and sophistication which is suitable for many Shopify stores. The designs you can make are spectacular and attract your business visitors. Although Loft has a grid-style, the look of the website you can create is nice and highly convertible
The theme also allows you to create a narrative about your product and brand. This will help customers to purchase on your website. You can do this on your website or on our list. It will allow you to communicate with the audience intellectually.
The theme contains a feature that helps you to create a multi-layered menu on the website. It also eliminates the risk for consumers to leave your store when the items they are searching for cannot be found. With all the features that are included in this theme, you have every chance of having a fast, good ranking website. You can increase the viewership and increase the traffic with a higher rating.
Key features
Customizable content sections on the home page
Mobile-friendly design
Search engine optimization
Social media icons
Drop-down navigation support
Built-in styles and color palettes
Free theme updates
Mobile-friendly design
Search engine optimization
Social media icons
Drop-down navigation support
Built-in styles and color palettes
Free theme updates
Free stock photos by Burst
Pricing plans
The Loft theme costs $160 for a one-time purchase.
Final Words
The speed of your website is very critical when it comes to building your online profile. You are restricted to the server using Shopify, but this is tailored to you. The theme you use will nevertheless have a significant effect. The list above is 10+ of the fastest themes to consider in your Shopify store. What are you going to install?
Website Support
& Maintenance Services
Make sure your store is not only in good shape but also thriving with a professional team yet at an affordable price.
Get Started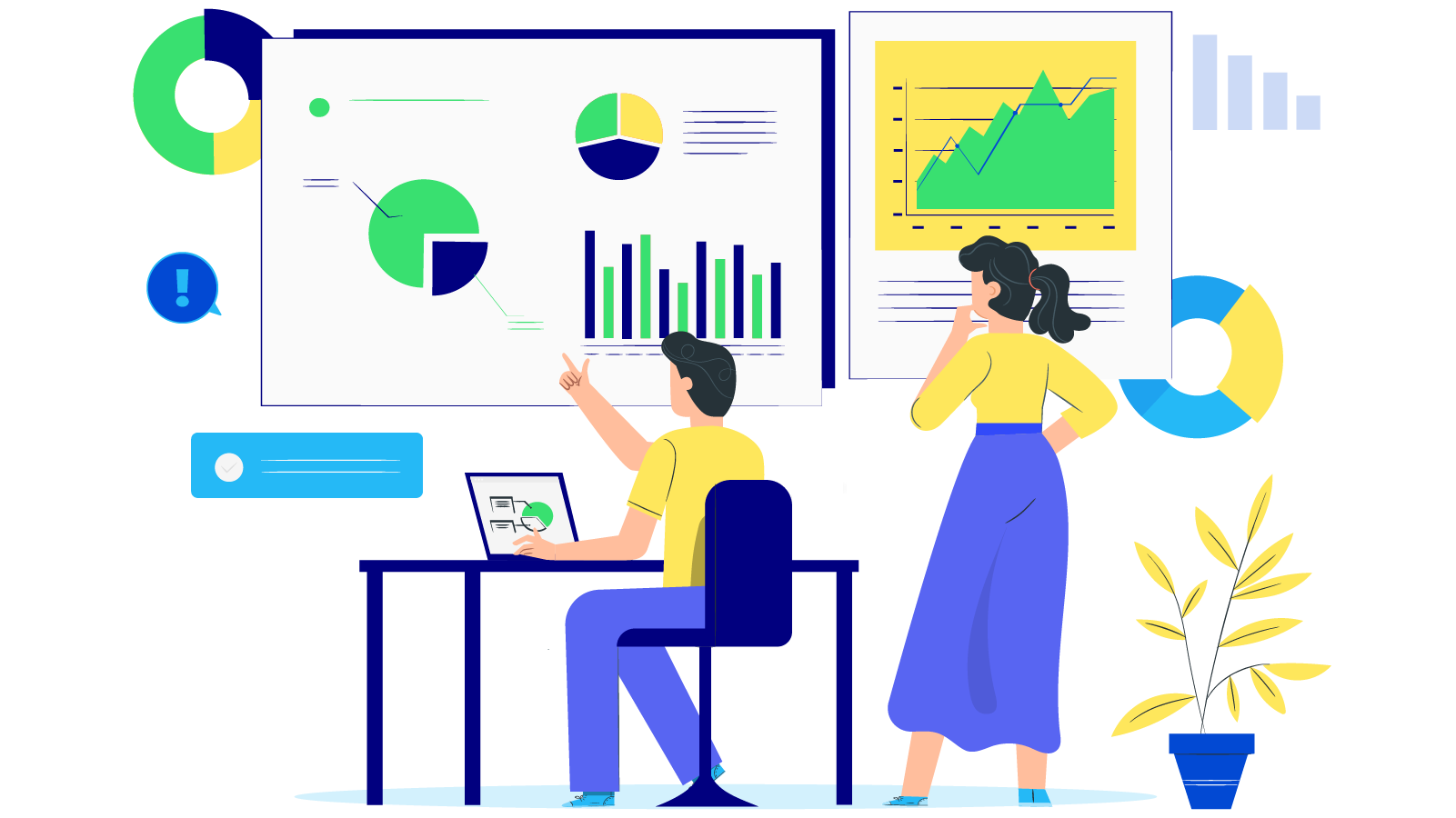 ---
---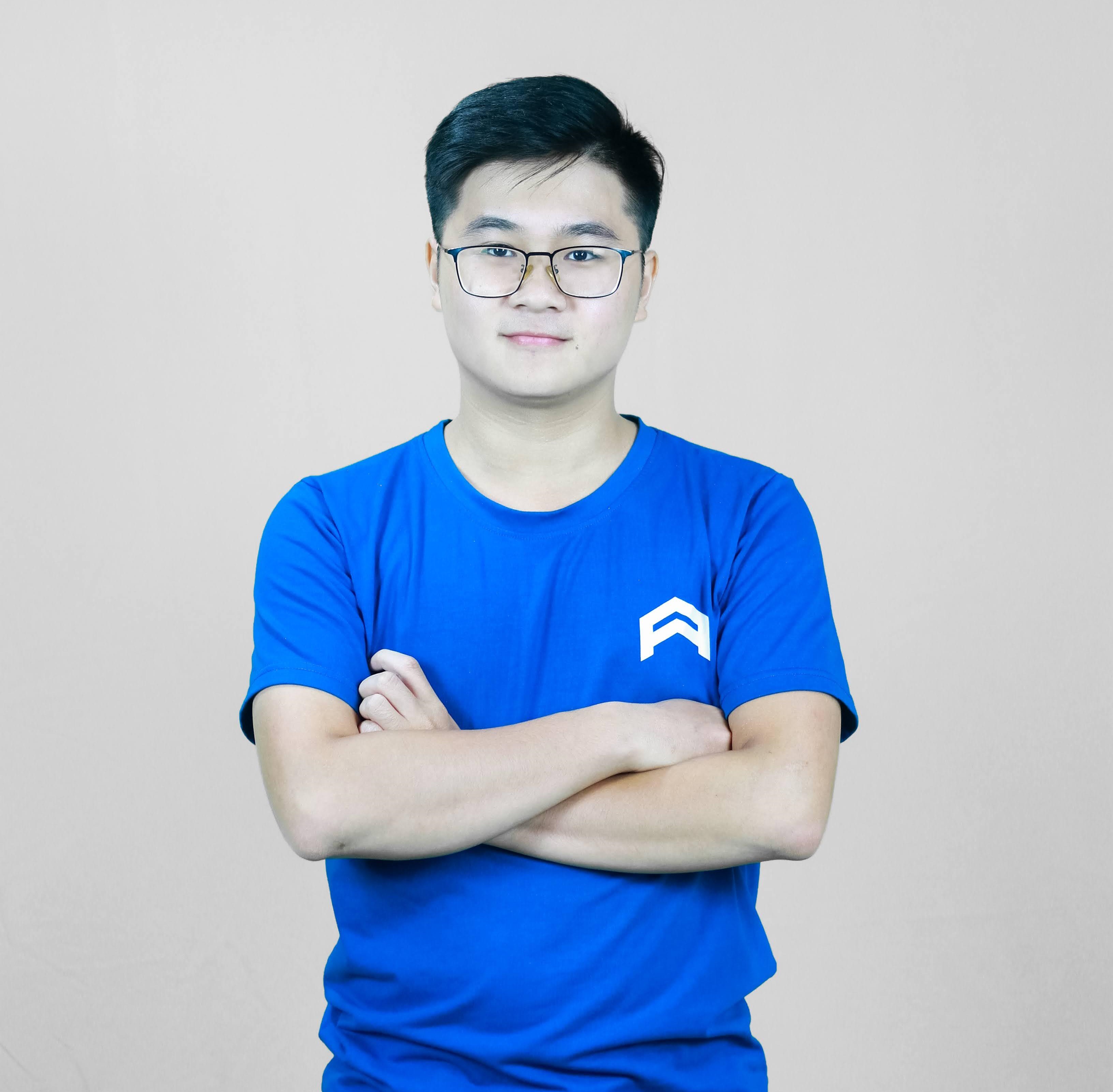 As the CTO of Avada, a company specializing in Marketing Automation Platform, I have over 10 years of experience in software development. I have successfully led Avada's technical team in creating innovative products for our clients.
New Posts



Subscribe
Stay in the know
Get special offers on the latest news from Mageplaza.
Earn $10 in reward now!