Spocket Reviews: Features, Pricing, Pros & Cons
Are you going to run a dropshipping business? If yes, it's important to note that the quality of your dropshipping provider can make or break your business.
In the world of dropshipping, Spocket has been renowned for its pre-vetted, high-quality dropshipping in the US and EU. Therefore, if you're searching for good suppliers to fill your online store with profitable dropshipping products, this app could be the right choice.
In this review, we will demonstrate everything you need about Spocket. Then you can find out whether or not this solution is a perfect fit for your business.
Are you ready to start?
What is Spocket?
Spocket is a dropshipping app that provides integrations with both WooCommerce and Shopify stores. With several clicks, you can open a dropshipping business selling goods from suppliers based in the US and UK. That separates Spocket from all other dropshipping apps on the market because most other solutions concentrate on goods from Aliexpress.
Spocket has a huge marketplace of thousands of products spreading across many different physical locations and industry categories. Besides, users can enjoy the privilege of connecting with dropshippers from four corners of the world.
Rather than looking for products randomly, Spocket enables you to choose your products based on location. In other words, you can select products depending on where you want to ship from, as well as the corresponding target shipment locations.
And what's the aim of that?
Basically, you can reduce your order fulfillment and shipping times by dropshipping items whose sources are placed near your consumers' locations.
For example, if you want to target Canadian customers, you can find products from trustworthy providers based in the country. This finally opens you the door to ship the products to your customers within 2-14 days. That's a win-win for the seller and the buyer.
In addition to filtering products on Spocket based on location, it also enables you to sort through numerous items according to pricing and keywords.
Moreover, to help you ensure the quality of the goods you select, Spocket allows you to order samples from its suppliers. Thereby, you can evaluate the delivery times before you decide to sell these items on your online store.
When it comes to stores, Spocket supports various sales channels. For example, you can import its products into your WooCommerce or Shopify store. These incredible functionalities are supported by Spocket's lightweight native applications for Shopify and WooCommerce.
Who is Spocket for?
Spocket is for dropshipping merchants who tend to sell quality items in their stores. The target customers for items on Spocket will often be the middle class, who are happy to pay more money to get higher quality products.
If dropshipping products turn out to have low quality as they are sent to the customers' hands, the reputation of the online store will be badly affected. With Spocket, you can make sure that your consumers will get their orders at their expected quality. That increases the chance that your consumers will return and make repeat purchases.
If you're planning to run a long-term dropshipping business, Spocket stays among the ideal choices to checkout for sourcing products. The platform only sources quality items from reliable suppliers, so you no longer have to worry about the products' quality you dropship. Instead, you can invest more time and effort into selling these items to your customers.
How to Set Up Spocket on Shopify?
1. Connect Spocket with your Shopify store
If you don't have a store on Shopify, the fist step is to start your Shopify free trial. Then, go to the Shopify App Store and search for Spocket (or click here to skip this step). Click on the Add App button and finish the login information.
Now Spocket is connected to your shop, and you can begin browsing products on their marketplace.
2. Take a tour around the marketplace
Spocket provides a four-step guide on its dashboard. You'll learn how to look for products and how to browse products by category. Besides, you can sort search results by price, location, new arrivals, and premium products.
3. Add products to your import list
As you find your favorite product, hover your mouse over the picture and click on the Add to Import List bar. The item will be added to your import list, where you can see all of your selected items before importing them.
4. Import products to your Shopify store
When you have a certain number of items in the import list, go to the Import List section, and have a quick check again. Within the Import List section, it's possible to customize the product information and then import the products to your store by clicking on the Push to Store button. Once that's completed, your products are presented in your store and instantly available for customers to buy.
View Spocket on the Shopify App Store
How to Set Up Spocket on WooCommerce?
To use Spocket with your store on WooCommerce, go to Spocket here. Click on the Add New button, then upload the Spocket plugin zip. After you activate the plugin, Spocket will show up on the left-hand toolbar. Then, click on the Connect to Spocket button to log in or open your Spocket account. Next, you can navigate to the Spocket dashboard and begin importing products to your WooCommerce shop, as we've described above.
Spocket's Key Features
Ease of use
Lucky for seasoned e-commerce store owners, Spocket applies the same old system of connecting sales apps. Getting started here is as easy as looking for the Spocket app from your Shopify or WooCommerce control panel, installing it to your store, activating it, and then accomplishing the subsequent registration procedure.
You also can generate your Spocket account directly from its main website without entering your credit card details. You simply need to sign up with your personal information or sign up with your Facebook or Google account information. Spocket will give you access to its online dashboard for a free 14-day trial.
Spocket offers an easy-to-use interface, which has a clean layout, a wisely-organized set of functions, with a clear navigation framework. Even beginners can have an easy time seeking their way around and find out how everything works.
When you're done, you can begin looking for the most suitable items for your dropshipping business. The search process is pretty clear and smooth, as Spocket systematically set up its huge number of products by their respective industry categories.
In addition, you also can sort through everything using location, supplier, or pricing filters. If you prefer to discover Spocket's unique product offerings, click the premium product checkbox, and the system will show a list of additional appealing deals.
In this dropshipping app, you can learn more about your product options based on product images, item variants, shipping fees, source location, listing price, retail price, etc. The app grants you a tool for constructing a list of all the products that intrigue you. You only need to review them and choose the Add to Import List option. Once you've had your list, you can import every item into your store in a flash.
Another remarkable feature that makes dropshipping super convenient is automated order fulfillment. You'll find no need to handle your customer orders manually. That would be relatively strenuous, particularly if you're holding an increasingly evolving online store. To support you, Spocket now can manage all the standard order processing operations thanks to its flexible automation system.
Plus, you do not need to handle the shipment process to send products to your customers. Instead, you can keep track of the progress of each order with Spocket's real-time order tracking.
Product catalog
The majority of products on Spocket come from Europe and the US. Specifically, there are about 60% of the products to suppliers spread across these two areas.
That's bad news for dropshipping store owners who want to sell to consumers in other regions. The absence of various product options on other continents means that it's impossible for you to optimize your order fulfillment and shipping processes for all your buyers around the world.
However, let's look at the brighter side. At least you can efficiently cater to your consumers in the US and Europe. By offering an array of product options in these regions, Spocket grants you the chance to proceed with suppliers whose storehouses are near to your customers.
This considerably decreases the shipment delivery times, and it lets you monitor everything between your suppliers and customers.
Additionally, Spocket helps you ensure products' quality before you decide to sell them to your customers. As images may not describe all the product information, Spocket enables you to experience your selected products in person to get a real feel of what your customers will get.
In essence, the dashboard helps you order samples for any products that you want. Then the suppliers will send them to you for thorough assessment and testing.
In case the quality doesn't impress you, you can continue searching through the database to find out other product options based on pricing, keywords, categories, suppliers, and location information. Don't worry; this process won't take long as high-quality items are rampant on the platform.
Product Suppliers
If you're engrossed with becoming a Spocket supplier, you can send an application via the main site. The platform is open to fresh signups from potential suppliers in all its product categories.
However, this won't make you qualified automatically. The marketplace only accepts suppliers who can satisfy its strict requirements on multiple parameters, such as product quality, availability, pricing, and your supplying capability and credentials.
Besides, Spocket will not assess its candidates in one stage. For you to achieve that enviable slot, the company will evaluate your supplier business via some competence assessment stages.
For example, once the initial application is approved, Spocket arranges an interview with the supplier. The purpose here is to comprehensively analyze the supplier's business and have a grasp of its track record, assets, size, sales, liabilities, and so on.
If the screening team agrees with the business, the supplier is brought to the third and final phase of the screening process. This is where the Spocket team assesses the supplier's products and the corresponding order handling abilities.
More specifically, Spocket will take into consideration, among other factors, the product's structure and quality, the length of time a supplier needs to respond to an order request and handle it, and the number of orders a supplier is able to process simultaneously.
It can be claimed that Spocket is extremely serious about selecting its product suppliers. Every single one you see has been conscientiously assessed and verified. This makes Spocket an ideal platform for well-known and reliable product suppliers.
Importing Products
After carrying out comprehensive research and exploring the best products and suppliers, you will need to import the products into your online store to begin the selling process.
There's nothing difficult. Rather than inserting each item, you can take advantage of Spocket's import tool and upload up to 25 combined products to your website.
The whole process only needs one click on the Import button. All the items in your import list are added to your store, with their description, pictures, and variants.
What would you do if the product description is not good enough? Should you modify it on Spocket before importing your products or via your online store's system after embedding them?
Fortunately, you don't have to wait until you add the items to customize them. Sprocket offers an editing tool for resetting up various product elements directly from your import list page.
For example, you can edit your product description by adjusting them with your website's SEO. Spocket also enables you to change the product prices, variants, images, titles, or maybe play around with tags and media.
After you import everything, Sprocket keeps track of your whole inventory in real-time. This makes the system updated all the time, and you can refill your items when their stock levels decline past a specific point.
However, unfortunately, Spocket doesn't allow you to view your suppliers' inventories. Thus, you won't take decisions depending on their stock levels or other inventory variables.
Order Fulfillment
Besides product discovery, the default Spocket platform is highly optimized for order fulfillment. This is another main function that basically differentiates a thriving dropshipping business and a failing one. Spocket offers a number of smart features for efficient and easy selling, processing, and fulfillment.
If you're searching for automation capabilities, Spocket offers several tools that can manage automating different processes - from pricing and checkout to order fulfillment and pricing.
Remarkably, you can define a standard profit rate thanks to a Mark-Up tool. This tool enables you to decide a constant profit rate for the products based on fixed prices, multipliers, and percentages. Then, the system will automatically change the item's price based on your rules.
Now, regarding the order fulfillment process in Spocke, supplier coordination, order tracking, and order shipping are well implemented automatically.
The entire procedure starts when consumers insert their contact and address information while purchasing stuff. All these are then relayed from your store's checkout page to the respective product provider. Hence, suppliers would not face a problem coming up with related address labels for the resultant packages.
Meanwhile, Spocket also gives you an automatic notification via email to inform you that the order information has been transferred to the supplier.
Moreover, Sprocket monitors the package after it has been delivered by the suppliers. Thus, you can directly know the corresponding location and status information from your dashboard.
Spocket Pricing
This dropshipping platform comes with four different pricing plans.
The Free plan
The Free plan costs $0 per month, this plan is for entrepreneurs who want to browse Spocket's Catalogue of products.
The Starter plan
The Starter plan costs $24 per month, including the following features:
Import up to 25 unique items
Real-time inventory updates
Access to unlimited orders
Global pricing rules
Premium 24/7 chat support
Shipment tracking number
Currency exchange
The Pro plan
The Pro plan costs $49 per month when billed monthly or $33 per month when billed yearly, covering the following features:
All features in the Starter plan
Import up to 250 products
Access to unlimited orders
Import up to 25 premium items
Branded invoicing
Unique deals
Premium search
The Empire plan
The Empire plan is priced at $99 per month when billed monthly or $69 per month when billed yearly, including the features below:
All features in the Pro plan
Import unlimited products
Import unlimited premium items
The Unicorn plan
The Unicorn plan is priced at $299 per month when billed monthly or $165 per month when billed yearly. The plan covers:
All features in the Empire plan
Product requests
Bulk checkout
A dedicated account executive
Premium 24/7 phone support
Spocket Pros and Cons
Advantages of Spocket
Spocket offers native apps for simple integration with Shopify and WooCommerce based stores.
The platform supports a worldwide reach. You can import products from suppliers in four corners of the world and sell them to customers around the globe.
It helps reduce your product shipping time within the US and Europe.
Users can have access to a large number of trusted suppliers, who are carefully selected by Spocket via different strict qualification evaluation stages.
Spocket allows selling on personal websites, blogs, online shops, social networks such as Youtube, Instagram, Facebook, Pinterest, etc.
The Import List page supports product customization.
The Mark-Up tool can help adjust prices automatically across all your products.
The whole order fulfillment process will be automated.
The system monitors and updates your inventory in real-time.
You can request product samples from suppliers before you decide to import these products.
Customer service is supported 24/7.
Disadvantages of Spocket
While Spocket supports selling on third-party websites and social media, it doesn't facilitate major dropshipping marketplaces like eBay, Amazon, or Etsy.
There is no permanently free plan for beginners.
Spocket does not allow you to view your suppliers' inventories.
The system lacks advanced dropshipping features, such as automatic tax rate assessment or package customization.
The 14-day free trial period is quite short to experience the platform.
The Final Verdict
With fast shipping time, unique discounts, and an international supplier network, Spocket deserves to be a valuable option for any online merchants who are planning to enter the dropshipping game. If you already have a WooCommerce or Shopify store, and you're seeking ways to skyrocket your revenue, let's go for Spocket.
If you have some experience with this dropshipping platform, feel free to share your feedback in the comment box. Other readers and we would love to hear from you.
Website Support
& Maintenance Services
Make sure your store is not only in good shape but also thriving with a professional team yet at an affordable price.
Get Started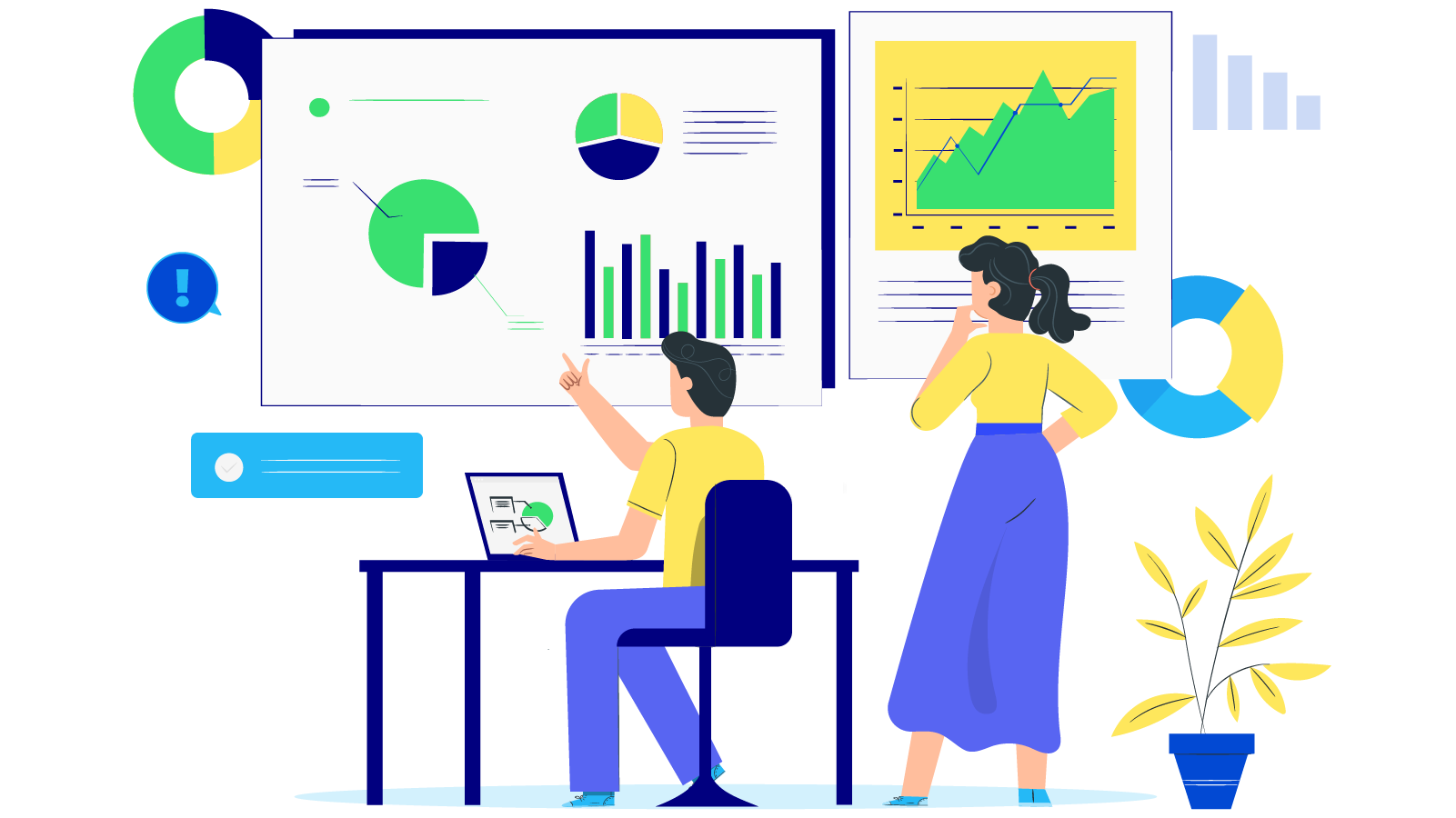 New Posts



Subscribe
Stay in the know
Get special offers on the latest news from Mageplaza.
Earn $10 in reward now!