15+ Best USA Dropshipping Suppliers for Your Online Store
Finding good suppliers is vital to run a dropshipping business.
A good supplier can stock high-quality products across a number of different categories and ship them to your customers as soon as possible.
If your target audience is in the US, you should find suppliers in the US. Dropshipping suppliers in the USA can ship their products in the US much faster than suppliers in the EU or China. They also offer better tracking systems with the help of various courier companies like FedEx, DHL, UPS, etc. As a result, you can differentiate yourself from the rest of the competition that advertises the same Chinese products.
However, you should note that not all dropshipping suppliers in the USA are necessarily good.
That's why in this blog post, we'll look at the top dropshipping suppliers in the USA to help you choose the best one.
Exclusive Offer: Get Shopify 93 days for just $3 + The Online Store Starter Kit
Start a 3-day free trial, then get Shopify 3 months for $1/month plus the premium package designed especially for new Shopify merchants!
Start Free Trial
Buckle up!
Why dropship from the USA, not China?
As a matter of fact, using a US dropshipping supplier has several disadvantages. For instance, the products will usually be more expensive compared to similar products offered by Chinese suppliers.
So, USA dropshipping suppliers must offer some kind of benefits that justify the higher product costs.
Below are some reasons why you should consider a USA dropshipping supplier:
Shipping benefits
We all know how essential shipping is when you buy something online.
Shipping is one of the main weak points of using dropshippers in China. It may take days, and even weeks, for a customer to receive their package. This alone can leave customers dissatisfied and make them unlikely to purchase from you again.
So, working with USA dropshippers can ensure:
Fast shipping. Shipping often takes between 1-3 days within the US. Therefore, your customer could purchase something from your store and have it delivered the next day. A satisfied customer is the best marketing tool as it can lead to repeat purchases and word-of-mouth advertising for your business.

A reliable tracking system. Customers often expect to track their packages in the post. US courier companies like FedEx, UPS, and DHL all provide trustworthy and comprehensive tracking systems, which you can share with your customers.

Various shipping options. US courier services provide a wide range of shipping options, such as next-day, second-day, or third-day delivery. In some cases, they even offer a same-day delivery service. In general, the faster the delivery, the higher the price. But at least, they give your customers the option to choose, depending on how urgent they need their package.
Product benefits
As we said above, American dropshipping suppliers are generally more expensive than Asian suppliers. It's true! The costs of labor, rent, materials, and other factors all contribute to higher product costs.
However, those added costs come with product benefits that allow you to charge your customers higher prices. And with customers becoming more conscious of quality and fair trade, they are more than happy to pay those prices.
Below are some product benefits of using USA dropshipping suppliers:
Higher quality. US manufacturers have a reputation for high-quality products. People are often prepared to pay for quality, and they can even charge more for quality.

"American-made" stamp of approval. If the products are made in America, you'll get to stamp "American-made" on your products. It is a powerful selling point and marketing tool that sets you apart from most sellers on Amazon and eBay.

Higher retail prices. When you pay more for American-made products, you can quite comfortably pass those costs onto your customers. So, your profit margins will remain the same, or even higher than they would with China-made products.
Easier return process
We can see the timeline of a product going from the warehouse to your customer, but what about the opposite? What do returns look like when using USA dropshipping suppliers?
Well, again, as the warehouse is located in the same country as your customer, returns will be much more simple to handle! Plus, USA dropshipping suppliers often have great return policies to make returns easier for your customers.
Ethical reasons and a better brand image
If you get a deeper insight into China, you'll find that Chinese products are not cheap at all. Because, in many cases, the hidden costs behind them are the blood and tears of thousands of innocent people.
In October 2012, when Julie Keith - an Oregon woman - opened the Halloween decoration box she got from Kmart, an unexpected piece of paper fell out. It's an SOS note from a Chinese dissident, in which he exposes the horrible conditions he and thousands of people in Masanjia Labor Camp (China) are suffering to make these products. Many of these people are under the persecution of the Chinese Communist Party (CCP), jailed without sentence, brutally tortured, and forced to work 15 hours every single day with almost no payment. This heartbreaking story was later turned into an award-winning documentary - Letter from Masanjia.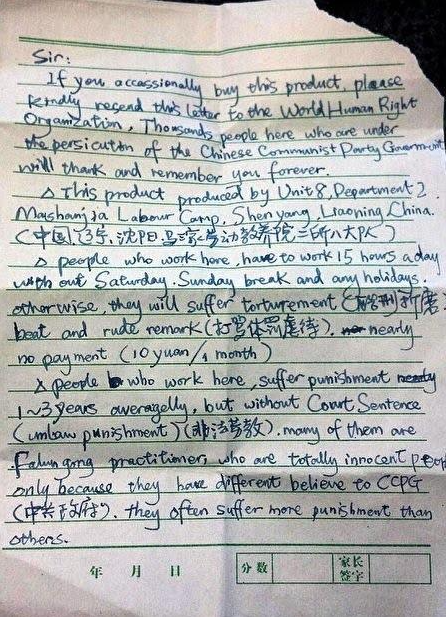 Stories like this are not something rare in China - the country notorious for human rights abuses. You've probably heard about Xinjiang cotton and the Uyghur genocide; or forced labor and killing of Falun Gong practitioners for "organs on demand" (organ harvesting).
Consumers are now more aware of the ethical aspect of the products they buy, and many are boycotting made-in-China stuff. So if you want to build a clean brand image and show your ethical commitment to your customers, it's better to go with US dropshipping suppliers instead.
Free Webinar: How to Get Started with Dropshipping in 2023
Learn how to source top-selling products from thousands of suppliers without paying for products upfront, worrying about inventory, or shipping a single package yourself
Watch Now
What to look for in a USA dropshipping supplier?
Just because a dropshipper is based in the USA, it doesn't necessarily mean they are a great supplier. After all, the supplier is one of the most important business partners. You'd like to choose the right one.
So, the main things you should look for in a supplier are:
The quality of products
Some products look great in images but fail to live up to your customers' expectations once they're delivered.
Dropshippers that sell these low-quality products may earn a quick buck, but they won't manage to stay in business for long.
If your customers receive low-quality products from your store, they probably won't come back again in the future. They also won't recommend your store and products to their family and friends. This is why selling high-quality products is essential.
You can check websites like Trustpilot, or ask the supplier for references. If your supplier has social media pages, you can check those for reviews. Even better, you should visit the supplier and meet them face to face.
Shipping costs and information
Fast shipping could be one of the main benefits of USA dropshipping suppliers, so it's essential that your supplier is up to speed.
You want to ensure that they can provide all of the expected shipping options, such as same-day and overnight delivery, so that you're able to pass these benefits on to your customers.
Remember to ask for shipping costs and other information, as you don't want to charge more than you have to for shipping.
Warranty and return policies
Be sure that you get all of the relevant product warranty and returns information from your supplier, then go through it with a fine-tooth comb. If things go wrong with products, you want the supplier to bear as much responsibility as possible.
Pricing plans
It's necessary to check the pricing plans of US dropshipping suppliers before you decide to start an account.
If monthly subscription costs quickly add up, it can be dangerous for startups and small businesses, because these costs can not be spread out over a large number of products sold.
Plus, pricing plans often differ quite a bit between different suppliers, so it's worthwhile to compare them when you hesitate between two or more dropshipping suppliers.
Customer service
The best USA dropshipping supplier should have a dedicated customer support team, ideally being there for you through a live chat, or a direct communication method 24/7.
Whenever concerns about the product or shipping arise, you should be able to reach your supplier and get the answer as soon as possible. Moreover, great USA dropshipping suppliers should have a detailed information page for each product, an FAQ page, a good refund policy, and give you advice about the best and most cost-effective shipping method to use.
10 best general USA dropshipping suppliers
Now, as you know the reasons why you should USA dropshipping suppliers, as well as the criteria to choose one, let's explore 15+ best USA dropshipping suppliers in this section!
1. Spocket
Spocket ranks the first on our list because of its commitment to high-quality products. Founded in 2017, the company is located in Vancouver, British Columbia, and is Better Business Bureau- accredited with an A-rating. Up to 80% of Spocket's suppliers are in the US or Europe, and all suppliers must go through an in-depth review and onboarding process.
Spocket can integrate with all major e-commerce platforms (check out integrations here), so whether you're using Shopify or WooCommerce or another platform, you can still easily sync your online store with Spocket.
After synchronizing, whenever a customer places an order from your store, it will automatically appear on the Spocket dashboard. And from there, the supplier will take care of everything from packaging to shipping, which allows you to focus on more critical things, like marketing your business and getting more customers.
Noticeably, all Spocket's products come with a 30-60% discount on their standard retail price, meaning healthier profit margins for you!
Pricing plans:
Spocket offers 4 different plans:
Free Plan
Starter Plan: $24/ month
Pro Plan: $49/ month
Empire Plan: $99/ month
You can visit their pricing page for more details.
The Free plan will allow you to browse Spocket's catalog of products. Also, all plans come with a 14-day free trial, giving you a chance to try Spocket before making a subscription.
UPDATE
March 2023: Starting from the week of March 6th, the $1/month for 3 months deal was made available for the Shopify and Advanced plans. That means now you can try all Shopify plans for just $1 (except Shopify Plus).
Exclusive Offer: Get Shopify 93 days for just $3 + The Online Store Starter Kit
Start a 3-day free trial, then get Shopify 3 months for $1/month plus the premium package designed especially for new Shopify merchants!
Start Free Trial
2. Wholesale2b
Wholesale2b is an all-in-one dropshipping solution. Besides helping you find your perfect USA dropshipping supplier in their directory, Wholesale 2b also offers awesome features like order automation, inventory automation, and order tracking.
The platform provides more than 1 million products from about 100 suppliers in different product niches. But once again, be careful because not every supplier in its directory will be US-based.
The platform runs different apps that can integrate with various E-commerce platforms, such as Amazon, Shopify, eBay, etc. You can import all orders to Wholesale2b automatically and manage them directly.
Pricing plans: The prices will depend on the platform you choose to use.
Dropship on eBay: $37.99/ month
Dropship on Amazon: $37.99/ month
Dropship website: $39.99/ month
Dropship CSV file: $37.99/ month
Dropship analytics: $10.00/ month
Shopfiy app: $29.99/ month
BigCommerce app: $29.99/ month
WooCommerce app: $29.99/ month
Ecwid app: $29.99/ month
Weebly app: $29.99/ month
Dropship on Google: $29.99/ month
Dropship on Opencart: $29.99/ month
Dropship XML file: $37.99/ month
Bonanza app: $29.99/ month
GoDaddy files: $29.99/ month
3. SaleHoo
SaleHoo is one of the largest wholesale dropshippers databases in the world. With SaleHoo, you can find wholesale suppliers from around the world, including the USA.
Because SaleHoo is a company from New Zealand, please be aware that not all dropshipping suppliers in their directory are US dropshipping suppliers. Many of their suppliers are based in the USA, but they also include suppliers from countries like the UK, Canada, and Australia.
The platform offers beautiful category tools for you to filter and search for products you want to sell, along with a market search lab to help you find trendy and profitable products.
Not only does Salehoo help you find and connect with the best dropshipping suppliers, but it also provides:
Valuable free training guides
A blog
A forum where you can learn and discuss with others who are in the same boat as you
Pricing plans:
Basic Plan: $27/ month
Premium Plan: $97/ month
Read more:
4. Dropified
Dropified is a dropshipping solution that can automate the daily tasks of your business. You can import various products directly from suppliers into your online store. It lets you work with different E-commerce platforms like eBay and AliExpress. You can even import pre-existing product reviews from AliExpress.
Dropified can integrate with other platforms like BigCommerce, WooCommerce, Shopify, and CommerceHQ. When customers place orders, the system will automatically send the details to your suppliers for fulfillment. The platform also provides a detailed 60-day training program for you to learn the basics of driving traffic and building your brand.
Pricing plans:
Import Plan: $17/ month, plus 8% of the product cost
Private Label on Demand Plan: $97/ month, plus 3% of the product cost
Dropified Black Plan: $297/ month
5. Brandsgateway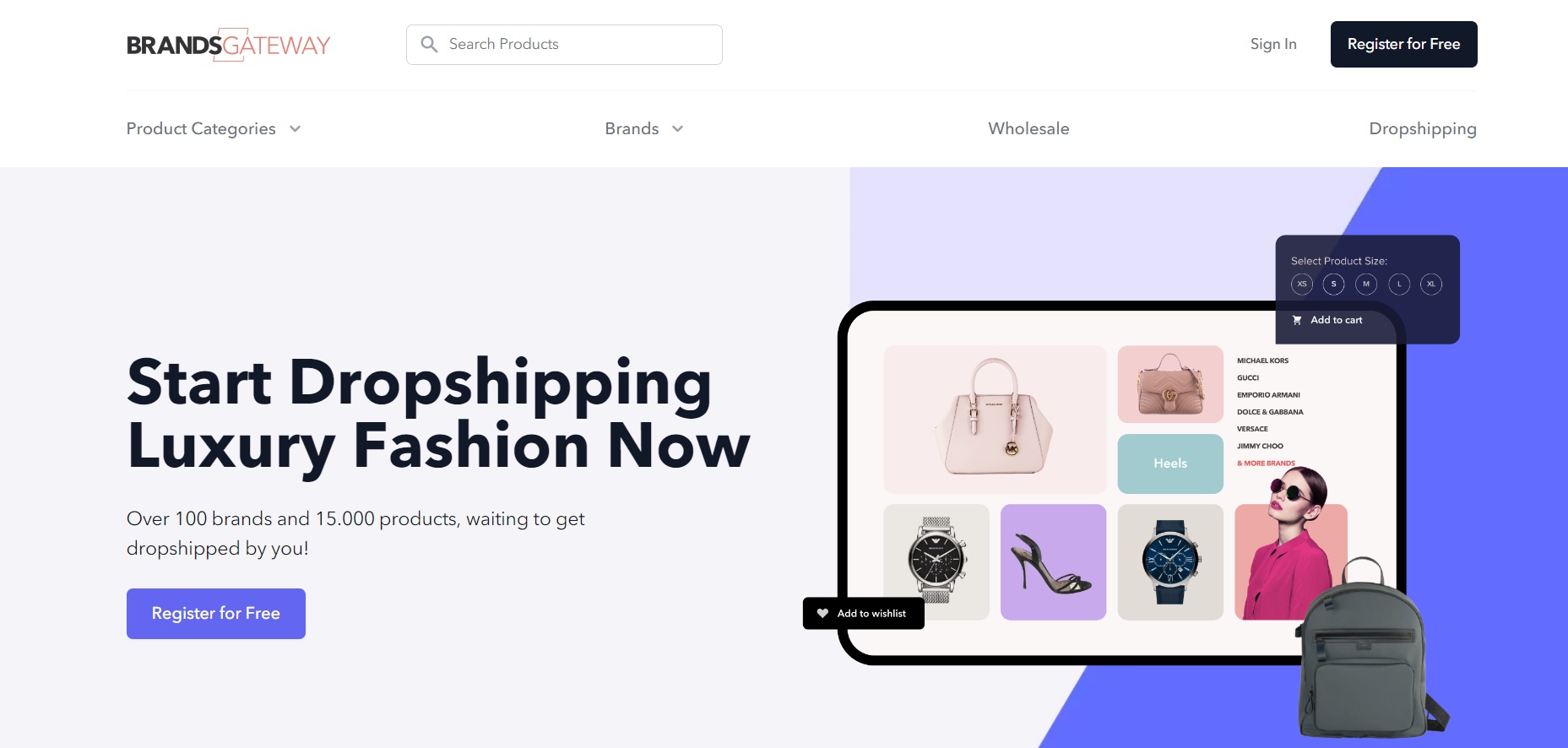 BrandsGateway is one of the best dropshipping gurus out there, providing your store with luxury fashion items from over 100 brands. The list consists of only world-renowned fashion houses such as Dolce & Gabbana, Prada, Jimmy Choo, Michael Kors, Gucci, Versace, and Balenciaga amongst others. With more than 15,000 items you can insert into your online catalog, this supplier offers you a plethora of product options your customers will simply love to shop from.
Nevertheless, despite stocking up your online store with high-end apparel clothing, BrandsGateway will also give you a hand in managing your business from the minute you subscribe to their dropshipping service. One of the main features the platform offers to its clients is a convenient automated system, allowing orders to be directly forwarded to BrandsGateway and enabling new arrivals to upload automatically to your store.
This automated solution is available for Shopify, Wix, Shift4Shop, and WooCommerce-based stores with simple plugin integration, while for custom-build websites, BrandsGateway can generate credentials for Rest API integration.
Additionally, if clients are in need of some extra guidance in setting up their store, the supplier's turnkey solution, Lemon.dev, can assist them in getting their business off the ground.
Pricing Plans:
Startup plan: €197/ per month
Monthly plan: €295/ per month
Annual plan: €141/ per month
6. DropCommerce
If you want high-quality products, you're going to love DropCommerce. Every supplier at DropCommerce is hand-picked for high-quality, unique products and fast shipping time.
Finding USA dropshipping suppliers on DropCommerce shouldn't be hard because they offer a directory of more than 300 suppliers, all of which are North American. The platform enables you to see the names of the suppliers, so you never have to wonder who is sending items to your customers. It also comes with free shipment tracking on most orders, allowing you to import products to Shopify with one click only, and it offers support for unlimited orders.
Pricing plans:
Basic Plan: $19/ month
Growth Plan: $49/ month
Professional Plan: $89/ month
7. EWorldTrade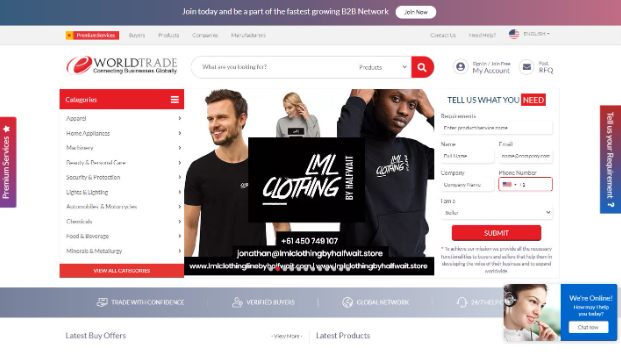 eWorldTrade is a top name to consider in dropshipping to find the finest products in every niche. The platform has set itself as a notable contender for dropshipping. At eWorldTrade you will find suppliers from every corner of the world. The platform has access to a plethora of products with verified status. eWorldTrade is set as a phenomenal arena where business imaginations can come true. It is a name to consider for dropshipping where you can meet affordable suppliers. eWorldTrade is not only an e-commerce platform but also helps build up new businesses. Once you become a part of eWorldTrade dropshipping you will explore a wonderful insight into the business. Also, the platform has created a directory for suppliers making it an efficient option for businesses. They run an automated system keeping the platform up to date. They have a managed system in their shipping which makes the users relax and receive products on the set date.
Pricing Plans:
Elite Member: $399 Gold Member: $1499 Platinum Member: $2499 Platinum+ Member: $3999 Exclusive Member: $7999
8. AliDropship
AliDropship is a good choice to kickstart your dropshipping business as there is no subscription cost, while the product prices on AliDropship are just as low as the wholesale prices on Alibaba. As a matter of fact, it is a plugin that helps you import dropship products from AliExpress to WordPress.
Well, you might ask: Doesn't AliExpress only deal with Chinese products? This blog post was supposed to focus on "Made in USA" dropshippers. Right?
Hold on. For your information, AliExpress also deals with "Made in USA" products. So, don't worry! ( Further reading: How to find dropshipping suppliers in the USA on Aliexpress)
AliDropship is popular for its category-rich feature, as you can find thousands of product lines in more than 40 various categories. It also helps you tap the 100+ million products and 100,000 suppliers listed on AliExpress. You can work with multiple suppliers at once, but be sure to clarify the shipping policies for both parties.
Plus, the platform offers pretty good customer support, as they are available 24/7 to answer all your queries about shipping or payment issues. AliDropship even has a section to review and rate suppliers, so you can have more public references before making decisions to partner with a particular supplier.
Pricing plans:
The AliDropship plugin: $89 (one-time payment)
Custom dropshipping store: starts from $299 (one-time payment)
Free Webinar: How to Get Started with Dropshipping in 2023
Attend the free on-demand webinar that's helped over 300,000 entrepreneurs
Watch Now
9. Sunrise Wholesale
Founded in 1999, Sunrise Wholesale is one of the oldest US wholesale dropshipping suppliers. The platform offers more than 30,000 products from over 20 different niches.
If you don't like selling on your own website, Sunrise Wholesale even offers the option of selling their products on Amazon or eBay. Either way, you'll have access to awesome features for pretty much every integration it offers, such as single-click order fulfilling, automatic product updates, and analyzing tools.
The best part of Sunrise Wholesale is the top brand association, which allows you to sell products from top-notch brands, including Sony, Apple, Panasonic, Dior, Versace, and many more.
Pricing plan: $49/ month
10. Worldwide Brands
Also established in 1999, this Florida-based company really stands out for value. Worldwide Brands offers dropshipping services with more than 16 million products in every category.
Unfortunately, you will not have access to automation and integrations. However, you can access a number of light bulk wholesalers, which let you buy smaller, more affordable quantities of products while still getting a discount.
Like Spocket and SaleHoo, WorldWide Brands also verifies and approves each & every dropshipper listed on its directory.
WorldWide Brands also provides one of the most competitive money-back guarantees on the market. If you pay $299 upfront, the platform offers a 60-day money-back guarantee. Besides, there is a 30-day money-back guarantee for anyone that chooses the payment plan.
Pricing plan: $299 for lifetime access
11. Doba
Doba provides a detailed directory of manufacturers and wholesalers, while offering an interface for simply grabbing the products you want without partnering with multiple dropshippers. That's why it becomes one of the most comprehensive dropshipping platforms on the market.
Typically, you have to communicate and partner with ten or twenty dropshippers. However, with Doba, you simply choose a product you want to sell, list it on your website, and process the sale with Doba. The platform contacts the dropshipper and sends the product to the customer, which cuts out the tedious dropshipper management process.
Aside from the dropshipping service, Doba also offers automation services and custom data export tools, so that you can export products you want to market in bulk.
Pricing plans:
Start-up Plan: $24.99/ month
Business Plan: $49.99/ month
12. Inventory Source
Inventory Source is the best option for integrations and automation, as the company has 230+ pre-built supplier integrations across a number of product categories. You have the flexibility to choose your own supplier if you've already found and worked with one you trust.
Plus, Inventory Source also shines with its automation feature, which allows you to sync dropshipping suppliers and product inventory to your online store, route orders to dropshipping suppliers, as well as sync tracking to your store and customers.
Manually processing product inventory in this fast-paced world of E-commerce can immediately eliminate you as a contender for the top spot. Remember that the faster you move products from suppliers to your customers, the better. Inventory Source lets you quickly try new products, hop on trends you may find on social media networks, and save yourself a significant amount of time.
The platform is also compatible with more than 25 E-commerce platforms, including big names like eBay, Shopify, Amazon, BigCommerce, Magento, and so on.
Pricing plans:
Directory account: $0
Inventory automation: $99/ month
Full automation: $150/ month
13. Fulfillbot
Fulfillbot is a dropshipping and sourcing agent, Just like its name Fulfillbot is a one-stop dropshipping solution site from china. They take care of product sourcing in China, quality control, order fulfillment, warehousing, packing, and shipping to your buyer.
Pros
Automated: Fulfillbot's users a feature that lets them fulfill orders in bulk. all orders will be automated. Not only that but the tracking numbers and order statuses will be synced to your store automatically!
Branding: Fulfillbot can help store owners to brand their store. Things like a custom label, hangtag, packing back, or a gift card are all available with no minimum order quantity!
Exclusive customer service: As long as you register an account, you will be assigned to a customer service who will help you solve all the problems you encounter.
Global Warehouse: If you have a very large order or Need even faster shipping times then you can use their global warehouse. They have warehouses in the USA, AU, UK, and so on.
Product Sourcing Agent: if you can not find your products in fulfillbot, you just contact your support, they will purchase goods for you according to your needs. Multiple payment methods: support Payoneer,veem, credit cards and Bank Transfer.
Fast global shipping: average delivery time of 6-13 days to the US/UK, 9-20 days to other countries.
Free Download: Dropship Business Starter Kit
Get the complete set of high-impact resources designed to help you with every step of your dropshipping journey + Get Shopify 93 days for just $3
(Remember to check your email daily)
Get It Now
Related post:
10 Best eCommerce Platforms for Dropshipping in 2023
Top 10 Dropshipping Websites: Begin Your E-Commerce Journey
5 best USA niche dropshipping suppliers
14. MegaGoods
If you'd like to focus solely on consumer electronics and video games, MegaGoods must be the hub for you. Based out of Los Angeles, in the US, MegaGoods has only around 2,000 products, but is hyper-focused around one niche, making up for the lack of goods.
The platform doesn't have broad search functionality, which limits its usefulness. However, one of the most outstanding benefits is that it can blind-dropship your goods, using your own brand name so that customers don't know they were sent goods from a third party.
It has a quite good shipping policy, delivering products in 1-2 days with tracking on all items. As we stated above, US dropshipping suppliers can offer numerous shipping options using UPS, FedEx, or USPS, so you'll have more control over shipping fees. In addition, its return policy is robust for a consumer electronics dropshipper. It provides a 30-day guarantee against manufacturer defects from the delivery date on most products.
You can also export its items to your online store, but keep in mind that there are only a few file types, and it may not work for you. Images come as ZIP files and have to be manually sorted.
Pricing plan: $14.99/ month
15. Shopoo
Shopoo is a dropshipping automation platform that mainly focuses on the fashion niche. Nevertheless, the company recently expanded to beauty products, home goods, and electronics.
Shopoo also lets you put your own logo on your product, which offers you the opportunity to brand your dropshipping store. And, because it is automation software, you'll also get other features, such as:
USA dropshipping suppliers with short delivery times
Automatic inventory updates and order fulfillment
Easy return policy
No hidden fees
24/7 customer support
Shopoo even has a Shopify app, making it much more simple to use the software if you are using Shopify.
Pricing plans:
Build Plan: $49.95/ month
Grow Plan: $290/ yearly (billed annually)
Scale Plan: $997/ lifetime (billed once)
16. My Online Fashion Store
My Online Fashion Store is another US dropshipping supplier that entirely specializes in fashion.
By becoming a member, you'll have access to more than 5,000 fashion items, all of which are shipped from the warehouse in Los Angeles, CA. from tops to brooms, shoes to jewelry, there is a large number of items, each coming with a suggested selling price.
The platform offers free returns and great shipping rates, but they can only serve customers in the US at the moment, which limits your market a bit.
Pricing plans: You can pay $19/ month for the standard subscription on their website if your online store isn't hosted on Shopify. Or, you can pay $29/ month for their Shopify app.
17. Greendropship
Greendropship is a USA dropshipping supplier that specializes in natural, organic and specialty products.
With more than 20,000 products to choose from and support for Shopify, WooCommerce, eBay, and Amazon, Greendropship is undoubtedly a supplier to mention in this list!
Pricing plan: You have to pay an annual membership fee of $149 to join Greendropship.
18. Dripshipper
If you have always had a dream of owning your private label coffee company, Dripshipper will be the perfect choice for you! Whole beans will be shipped on the same day they are roasted for coffee that's as fresh as can be.
To start, upload your own logo, select the type of coffee you want to offer, and then customize your labels to sell white label coffee under your own brand. You can even offer a coffee subscription, so your customers can get a fresh bag delivered as their previous supply runs dry.
The kinds of coffee products you can sell include:
Single-origin coffee (Columbia, Laos, Papua New Guinea, etc.)
12/60 pack of single-serve coffee capsules
Decaf coffee
Custom coffee product (select origin, size, roast, bag, etc.)
Pricing plan: $30/ month
Free Webinar: How to Get Started with Dropshipping in 2023
In less than 45 minutes, learn how to quicky launch your store, find dropshipping suppliers and products, and get more sales
Watch Now
The choice is yours…
That's it for 15+ best USA dropshipping suppliers. We know there are numerous other dropshipping suppliers from the USA and we'll be actively updating our list to accommodate more niches and product categories.
If you're looking for a dropshipping supplier for a specific product or niche, feel free to let us know, so we can find the perfect one for you. Plus, keep a close eye on this post because we'll be updating the list with more suppliers and details regularly! Thanks for reading!
Website Support
& Maintenance Services
Make sure your store is not only in good shape but also thriving with a professional team yet at an affordable price.
Get Started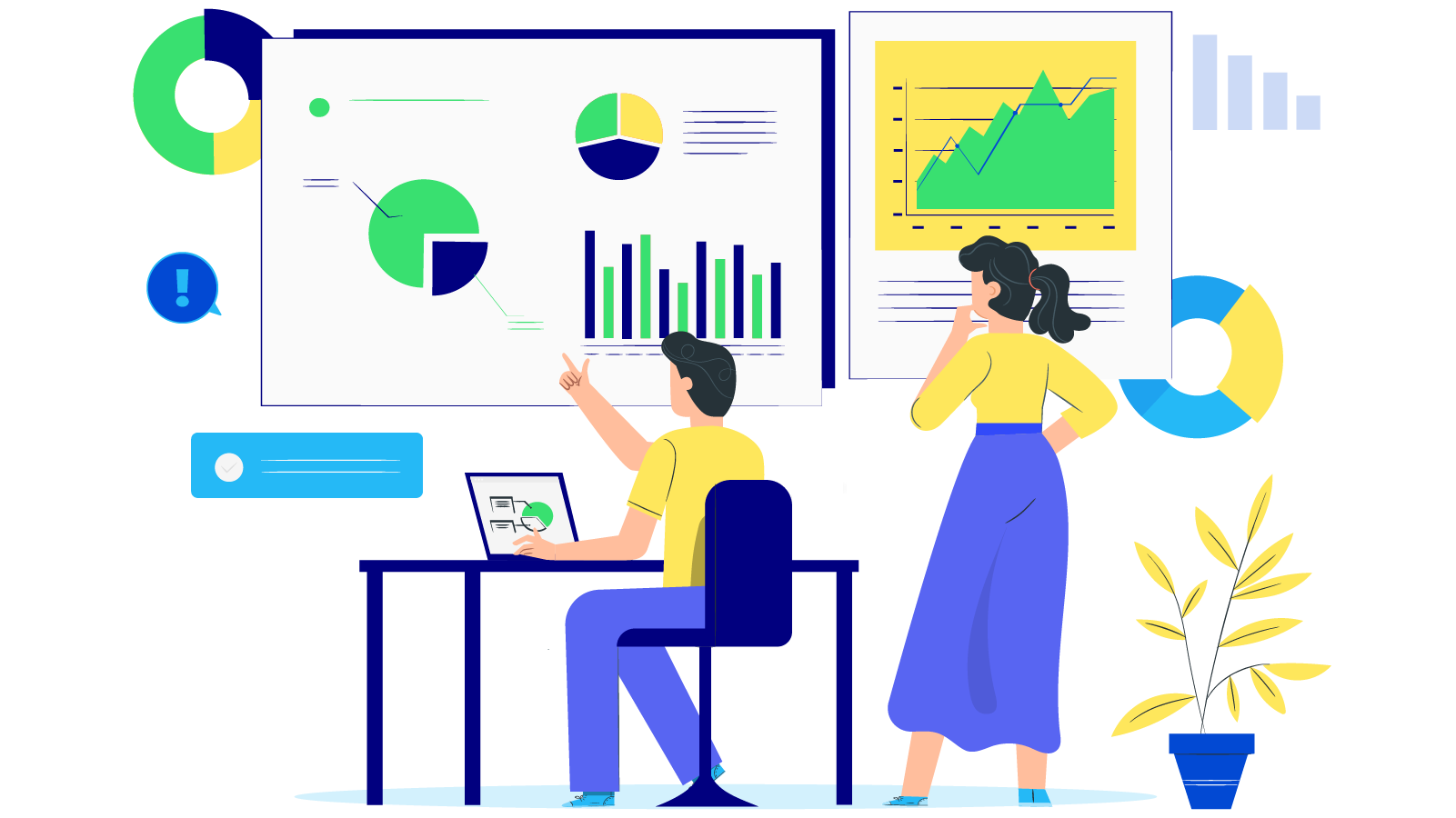 ---
---
Haley is a content creator at Mageplaza. When not working, she spends time on travel adventures, books, and food tasting. As growing up, she wants to read, learn, and experience more things to adapt herself to this ever-changing world.
New Posts



Subscribe
Stay in the know
Get special offers on the latest news from Mageplaza.
Earn $10 in reward now!