SaleHoo Review - Pricing, Products, Pros & Cons
The Most Popular Extension Builder for

Magento 2
With a big catalog of 224+ extensions for your online store
Competition in the eCommerce industry is fierce. Choosing the right viable and marketable product is getting harder, and the challenge of finding the right suppliers who can make the best price possible for those products is becoming more difficult.
Even worse, online searches result in more scammers than actual vendors, leading to frustration and loss of time and resources. This article will provide you with a thorough Salehoo summary and discuss how successful the Salehoo wholesale directory is for drop-shippers. It's easy to find Salehoo reviews online, but it's hard to find a decent one. Salehoo is my # 1 recommendation among other drop-shipping companies to start your own Amazon FBA or drop-shipping company. Now let's jump right into the details to find out why I recommend so.
Table of Content
Salehoo Overview
SaleHoo was founded in 2005. It began in Christchurch, New Zealand, where it developed and became one of the leading drop-shipping and wholesale directories available on the Internet.
Since its founding, SaleHoo has developed into a directory covering over 8,000 wholesale and suppliers for dropshipping. The businesses themselves sell over a million branded goods for sale to thousands of paying members of SaleHoo.
SaleHoo is a directory service, not a manufacturer. Essentially, it offers a database for people searching for items they would like to market to their clients. Although SaleHoo is based in New Zealand, it has established a service that covers a range of countries, including China, the United Kingdom, Canada, and the United States.
SaleHoo helps you to increase your income and revenues by giving you access to all the tools and contacts needed to succeed in the wholesale and dropshipping fields. You can communicate with suppliers across various industries and access the best-selling goods available in each category.
In addition, you don't have to go through the arduous process of going through and testing wholesale suppliers. That's what SalesHoo has done for you. All you need to do is get in touch with the suppliers that have the products you want to sell, and start to build up the relationship.
How does SaleHoo Works
When you find a product that you are interested in selling and a manufacturer that can provide you with the best possible benefit, get in contact with them and set up a supply chain. All suppliers provide their contact details as well as critical parts of their business – minimum order numbers, time that is taken to ship on the SaleHoo platform.
It's not that quick to find a wholesaler on popular search engines like Google. And even though you were lucky enough to find them, you need to go deeper to find their contact information. SaleHoo speeds up the process of going through suppliers. You can easily discover the latest items and the prices they sell on common eCommerce platforms. You may also compare the goods with the manufacturers that store them to ensure that you just get the best prices. When you feel confident with them, you should contact them immediately.
Salehoo Pricing Review
Salehoo offers one-year access at a flat price of $67. You can buy lifetime access at $127.
Salehoo's pricing & Features is seen as very competitive within its market. Worldwide Brands, one of Salehoo's biggest rivals, provides a vast catalog of wholesale goods of more than 16 million. Worldwide Brands membership, however, costs $299.
Money-back guarantee
On top of that, Salehoo gives a 60-day money-back guarantee without asking any questions. All you need to do is send an email to [email protected] for up to 60 days (the 60th included) with your receipt number, and they'll give you your money back.
Salehoo Products Review
Salehoo's one-year access costs you $67, and here's what you will get out of it:
Dropship Suppliers
Salehoo gives you the option of over 1,000 reliable suppliers for dropshipping. Each of these suppliers has been audited and tested by Salehoo so that you can be sure that they can be trusted. There are situations of people not using someone like Salehoo and going straight to the supplier only to discover out they weren't legitimate, and that's where money can be lost.
You can get the following details when you check out the suppliers:
Contact information
Product range
Quality of goods
Customer service reviews
Where they ship to
How they ship their goods
Everything you want to sell, there is likely to be a supplier that can supply those products. Salehoo has suppliers of common product categories such as Clothes, Jewelry, Shoes, and Antiquities.
If you're selling domestically or aiming for a foreign market, Salehoo can help you. Also, if you're in a country that doesn't have many suppliers, you can take advantage of foreign dropshipping to expand your company internationally.
Salehoo is great for beginners because it helps you to filter suppliers by minimum orders. Many suppliers deliver very small or even zero minimum orders, if you're just starting out, then it's important to keep an eye out for them. In addition, you want to stay away from suppliers that pay an application fee to get started. At present, about 70% of suppliers do not sell a gravitational one to them.
Wholesale Suppliers
Salehoo provides you with over 8,000 trusted wholesale suppliers, and you can view all the necessary information from those suppliers.
As you can see from this image, Salehoo provides a very wide variety of wholesale suppliers. All products from the companies below come at genuine wholesale rates that allow you to make a profit when you sell them on. Sellers using Salehoo look to sell their branded goods on their website, as well as on eCommerce marketplaces such as eBay, Amazon, and Etsy.
If it comes to sourcing products wholesale, you want to be more specific than drop-shipping, because the products will be shipped to you. Within a few clicks, you can check for suppliers in your country as well as companies that ship to your place. In addition, you can also show their minimum order values and products. This method is much easier than going through a thorough search on Google.
Market Research
On the price graph above, you might have looked at it and wondered What the market research lab is. Salehoo tracks the 1.6 million products in their directory to help you find a market that is popular and potentially the most lucrative.
While this will depend on the place you 're selling to and the currency, their figures are quite precise. This can be frustrating if you just find a new product to learn that thousands of other stores have already begun selling this. In order to combat this, Salehoo uses 'sale cost' and pricing data to identify low-competition goods. You will also ensure that you stand out and become special in an otherwise competitive market. In addition, you can also access month-by-month revenue reports to catch the seasonal patterns ahead of your rivals. This will also help you from losing money from a wasted inventory.
Lastly, you can save products that you find potential and run reports on them based on:
Competition
How often is this product listed
Sell rate
Price
Trending
Training & Support
Since Salehoo is geared towards helping eCommerce entrepreneurs in the early stages of their journey, it is important that they get their training and support right.
Looking at the online talk from the sellers, it's clear that Salehoo has excellent customer service. Support is available via live chat and is also accessible by phone and email from 5:30 p.m to 1:30 a.m, Monday to Friday. It's Eastern Standard Time. They also provide very fast support through their Facebook and Twitter pages.
One improvement that should be included in Salehoo's support is that they should help their users find products if these products are not listed. This service is currently available with Worldwide Brands.
Salehoo's support area is also brilliant, with 50 step-by-step guides and videos. Since Salehoo knows that most of its buyers will be looking to sell on eBay and Amazon, they have also provided a range of buying guides on these sites.
Ultimately, with regard to help, Salehoo has a great online community of sellers who are always on hand to give advice. There are over 60,000 articles on the sales strategies, trends, and feedback website for suppliers.
Dashboard
Salehoo's dashboard is very user-friendly. There are three elements that are essential to every seller and are vendors, goods, and training. They are all incorporated and conveniently available via the dashboard. Second, you can save all your suppliers for future use. Because you're going to want to establish relationships with these businesses, it's crucial that you don't always have to dig out their details.
It is also where you can have all of your meetings with your suppliers. You will be informed if you receive a message or order from them. You can also check your message history and submit messages directly from your dashboard.
As I mentioned earlier, Salehoo also offers guides and training on how to sell on markets such as eBay and Amazon. You can monitor your progress inside your dashboard and jump in and out of the modules by clicking a button.
You will also be able to monitor your interactions with your fellow vendors via a dashboard forum. Salehoo has a very involved group, providing advice as well as taking advantage of it in the long run.
Salehoo Resources Review
Free Guidance
The "Free Guides" segment will show you educational material on the use of the SaleHoo platform. It is recommended that you search for this location if you have any trouble getting used to it. The guide segment covers topics such as eBay and Amazon sales, choosing the best product to sell, starting an online shop, etc.
Community
SaleHoo offers a group forum where you can enter and connect with other, more experienced users. The forum provides a number of articles and guides, and you can also ask questions from people that will help make your experience on the platform easier.
Customer Support Services
Although there is a training module to help you get around, you have a range of choices if you need more guidance or have a problem:
Live chat
Once you get to your SaleHoo page, you can access a live chat feature. To access the tool, click on the "Chat with SaleHoo Expert" button. Remember, however, that this option is not always available. As the company's Contact Us page reveals, they 're available for 12 hours a weekday. You will only have access to a 24-hour live chat on weekends.
Contact forms and email
It is probably the best way to get in touch with SaleHoo. Go to the "Contact Us" tab, and you'll be able to talk to them directly via email. It could take a while, however, before you get your answer.
Pros & Cons of Salehoo
Pros of Salehoo
Customer Service – What you can do is do a fast search for 'Salehoo Customer Support,' and it will be hard for you to find a negative word about them. Lots of ways to get in touch with them and good opening hours are important to sellers just starting up.
Brands – As mentioned above, there are some great brands available through Salehoo, such as Disney, Lego, Adidas, and Sony.
Vendors – Both vendors have been vetted so you can be completely assured that you will not be scammed. When you have chosen to find your own suppliers, it might make you run into complications.
Training – It's not something I've been expecting in Salehoo study, but their training area is great. They've taken the time to understand their clients, monitored problems on their community page, and put together detailed guides and videos to guide them.
No Hidden Fees – You pay a one-time charge of $67 a year, and there are no hidden fees. You can end up paying an application fee to a manufacturer, but you should know that beforehand.
Money-Back Guarantee – You've got 60 days to try Salehoo and get a full refund with no questions asked if you want to.
Low Minimum Orders – This is a great benefit for people looking especially at wholesalers. You may have purchased storage space and may not have enough room at first, or you don't want to spend too much financially. Salehoo eliminates this by providing low minimum orders.
Market Research – Salehoo's business research is fantastic. You can detect consumer patterns, take advantage of seasonal goods, and assess the level of competition to ensure that you make the right calls.
Cons of Salehoo
Marketplace Fees – Salehoo recognizes that many of its buyers are going to use eBay and Amazon to sell their goods. Nonetheless, after you have purchased a commodity from a wholesaler or drop shipper and then sold it to one of these customers, the profit margin may not be high. Third-Party Platforms charge sales fees, and that will eat into your earnings.
Branding – Not only a matter for Salehoo itself but more so for all wholesalers. Because you're selling other people's goods, it's hard to develop your company's brand and reputation. That's why a lot of salespeople who use Salehoo don't sell on their own website and then sell on third-party markets.
The number of products listed – While 1.6 million products-sound a lot, it does not scratch the surface of 16 million products supplied by Worldwide Brands.
Why is Salehoo suitable for you?
If you're trying to establish a dropshipping business to make some extra money on the side, then Salehoo is perfect. The money earned from dropshipping could help provide you with funds to start your own eCommerce store with your own unique items.
Salehoo is obviously a great platform for people starting up in the world of eCommerce. Small minimum orders and a range of dropshippers mean you 're not going to have a lot of overheads. The training provided by Salehoo is also an additional benefit and is very available.
Why is Salehoo NOT suitable for you?
Similar to its rivals, if you're someone who wants to get serious about eCommerce and create their own empire, then Salehoo is not right for you. There might be some success stories on Salehoo's "Customer X who made $100,000 a month" page, but the truth is that it may take a long time to start making serious money.
Final Words
Salehoo is a great platform for aspiring eCommerce entrepreneurs who want to get started with drop-shipping. If you don't have your own storage warehouse and you're looking to take it to the next level, then you can be accommodated by Salehoo. I hope this Salehoo review has given you valuable information about the platform and can help kick off your dropshipping venture! Please feel free to leave comments below for further discussion.
Website Support
& Maintenance Services
Make sure your store is not only in good shape but also thriving with a professional team yet at an affordable price.
Get Started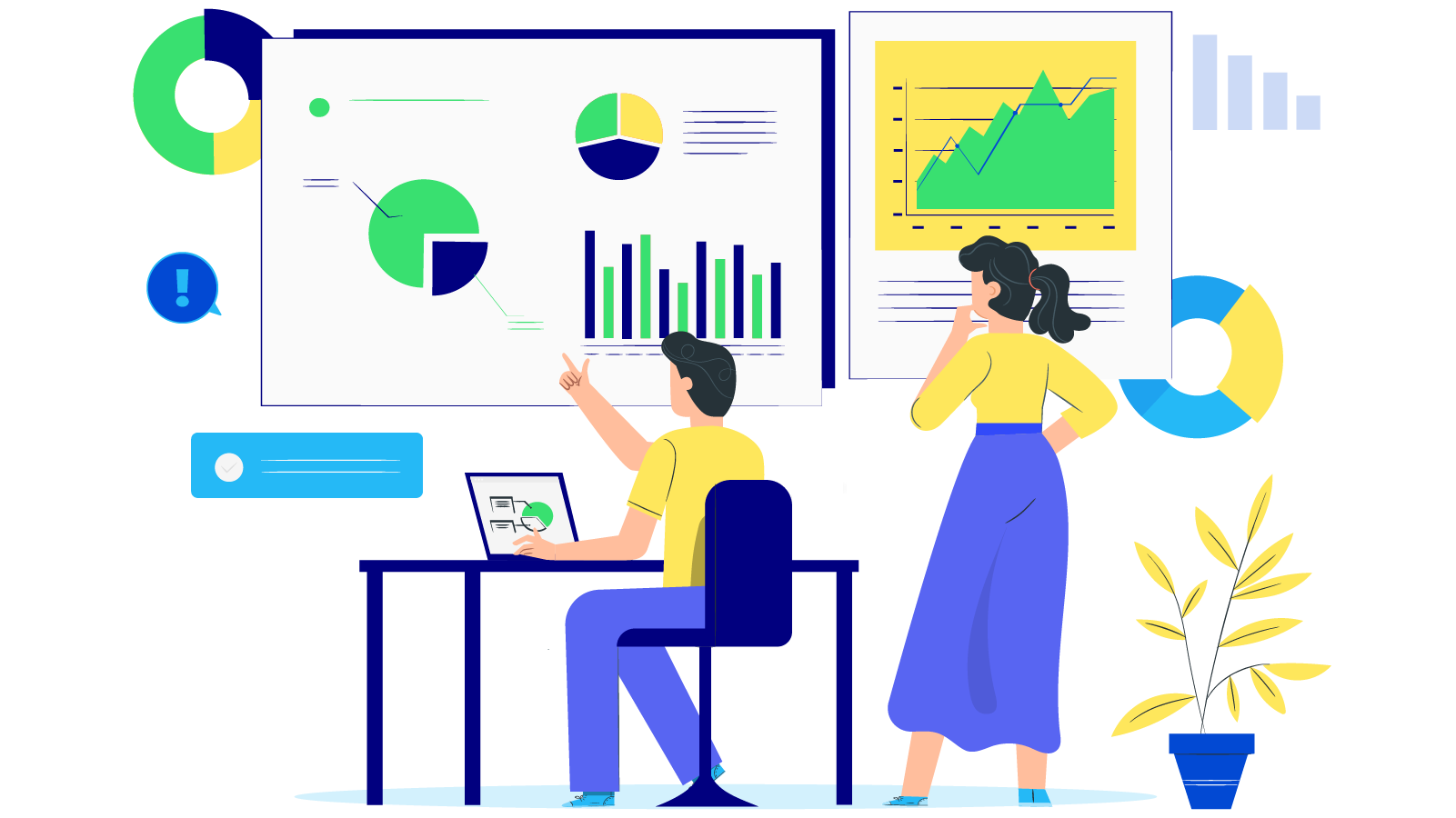 New Posts



Subscribe
Stay in the know
Get special offers on the latest news from Mageplaza.
Earn $10 in reward now!