10+ Best Magento 2 SMS Notification Extensions FREE & Paid
The Most Popular Extension Builder for

Magento 2
With a big catalog of 224+ extensions for your online store
You might find it familiar when reading somewhere that time spent on mobile phones surpasses time spent on desktops. In fact, we are right now living in a mobile-first world.
Let's take a look at people around you; while you're walking down the street, or waiting at a train station, or a bus stop, you'll see that they are glued to their mobile devices. The first thing that most of us do every morning is waking up with the phone in hand, checking notifications, the latest news, the business progress, and many of us end our days in the same way.
Therefore, many businesses consider mobile phones as one of the best media to approach their customers. There's an "old but gold" solution for them to achieve that goal, which is via SMS notifications.
In this blog post, we'll guide you through 10+ best Magento 2 SMS Notification extensions with all essential information. By reading this, you can get an in-depth understanding and choose the most suitable one for your E-commerce store!
Let's explore right now!
Table of contents
What is an SMS Notification extension?
SMS (Short Message Service) notifications are short text messages that businesses or organizations send to people to inform them about updates, news, emergencies, etc. relevant at a given time.
SMS is typically short and neat so that it can quickly catch people's attention and generate better results. Moreover, SMS notifications create a more personal connection between senders and receivers. And, an SMS Notification extension can help businesses and organizations obtain that.
Typically, an SMS notification extension has some following highlight features:
Sending SMS to customers and stores by schedule
SMS of new orders & billing documents
SMS of account registration
Sending out product and product statuses via SMS
Promoting customers' sharing and subscribing via SMS
Sending error alerts to admin instantly
Why do you need an SMS Notification extension for your Magento 2 store?
We cannot deny the essential role of SMS notifications in E-business these days. Mobile devices are preferred by users, as they are portable and convenient, and sometimes, totally can be replaced for desktops.
Besides, developers create a lot of fantastic functions for mobile users nowadays. For instance, you can see how the checkout page can be optimized on your mobile for the best customer experience right here.
Utilizing SMS contents for customer care is an effective method to enhance your online stores for specific reasons:
While not everyone has a mobile phone with Internet access, 5 billion people in the world can send and receive SMS messages.
SMS order notifications have a whopping open ratio of over 98%
Up to 90% of SMS notifications get read within 3 minutes, which means your clients can value the real-time alerts
Customers redeem SMS-delivered coupons 10 times more than other types of coupons.
Sending SMS demonstrates your big care and builds excellent trust in the customer's mind.
SMS notifications can keep store admins alert about their mistakes.
In fact, SMS is the more successful strategy when compared to email in terms of the reaction and read opportunity. Generally, individuals are bound to open their SMS box rather than the email box, which requires the Internet association.
Related topic: How to Set up SMS Notification for Magento 2
Top 10 Best Magento 2 SMS Notification extensions
By far, you know why it's vital to have an SMS Notification extension, now let's get an insight into the top 10 Magento 2 SMS Notification extensions for your E-commerce site.
1. SMS Notification for Magento 2 by Mageplaza
Mageplaza is an excellent place where you can find any E-commerce solution for your online business. With stellar support and officially qualified module quality, Mageplaza has been a dedicated leading extension builder for Magento 2.
All the extensions in Mageplaza are designed to ensure a rich set of functionalities that will help scale down efforts and drive more conversions by serving excellent E-commerce store shopping experiences that your customers would prefer.
With Mageplaza's SMS Notification for Magento 2, not only can you send shipment, registration, cancellation, etc., notifications to customers, but also update clients with the latest news about their stock or price status through text messages to increase the revenue of your E-commerce store.
The extension is compatible with Magento 2.3.0 - Magento 2.3.x. Mageplaza has customer benefits such as 60 days of money back, 365 days free support, and lifetime updates.
Key features of SMS Notification for Magento 2 by Mageplaza:
Automatic SMS notifications to store admins and shoppers
Instant and frequent text messages
SMS both sides about account registration
SMS inform about new orders and billing documents
Care for customers' subscribing and sharing by SMS
Motivate sales with stock and price update via SMS
Currency update to customers
Instant SMS alerts about site errors
Customizable SMS content
Phone number verification with OTP code
Send frequent SMS report to store admins
Connect to the top leading SMS service providers (Twilio, Amazon SNS)
Price: $99
GET SMS NOTIFICATIONS EXTENSION HERE
2. Magento 2 SMS Notification by Magecomp
With more than 30,000 satisfied customers from over 120 countries, Magecomp has become one of the leading Magento-based E-commerce development companies that offer a vast number of Magento extensions.
Magento 2 SMS Notification extension by Magecomp lets store owners configure SMS contents for different order status activities. You just need to choose a preferable SMS gateway to integrate SMS service and notify customers whenever you want.
This extension is completely compatible with Magento 2.3.0 - Magento 2.3.x. Magecomp offers a 30-day money-back guarantee, free 90-day support, and lifetime free upgrade for it.
Key features of Magento 2 SMS Notification by Magecomp:
Test SMS functionalities before sending real notifications to customers
Notify customers through text messages on various Magento store events, such as website registration, order placement/ status update/ shipment/ cancellation, return order request, etc.
Send Dynamic notification using Dynamic variable fields
Define character language and length per message
The admin can add a mobile number to get notified of each update
OTP at Registration and OTP Before Checkout feature
Easy to use different shipment tracking variables in the shipping notification
A new feature for Cancel Order SMS
Compatible with popular SMS service providers like Trumpia, BulkSMS, MSG91, Solution Infini, SMSGlobal, and Twilio
Pricing plans: Magecomp offers three pricing plans for this extension, including:
Free Plan
Basic Plan ($89)
Pro Plan ($139)
3. SMS Notification for Magento 2 by MageDelight
MageDelight is a moderate solution to help your business enhance satisfaction and build stronger relationships with your customers.
SMS Notification for Magento 2 by MageDelight is designed to help store owners send and receive alerts in real-time with minimal configuration. You can certainly send and receive the latest updates from your store by installing this extension, even when your mobile devices aren't connected to the Internet.
MageDelight offers a 45 days money back, 90 days free support, and free lifetime updates. This extension is compatible with the Community version (2.2.x-2.4.x) and the Enterprise version (2.2.x-2.4.x).
Key features of SMS Notification for Magento 2 by MageDelight:
Send updates to both customers and admin via SMS
Create custom SMS templates with dynamic variables
Get notified via your email when the message isn't delivered
Integrate BulkSMS, Twilio, and any other providers seamlessly
Validate phone number from front-end by controlling max/ min digits allowed
Support some of the widely spoken languages across the world
Price:
Community ($49) or Enterprise ($99)
Installation (+$49)
Other SMS provider (+$99)
4. Bulk SMS Messaging by Voodoo SMS
If you are looking for an efficient way to communicate with your audiences, Voodoo SMS is the right choice for you. Voodoo SMS specializes in bulk SMS messaging, which is an awesome channel of communication.
Voodoo SMS is very easy to use, and there's a simple reason for this: it was designed by end-users rather than technical boffins. It's an excellent tool for sending company updates, sales promotions, and advertisements - any pieces of information to a broad contact base with minimal efforts and at a reasonable price. A Voodoo SMS account is required before you can start using this extension.
Key features of Bulk SMS Messaging by Voodoo SMS:
Send SMS on new orders/ status updates to customers and/ or store admins
Use your brand name or domain as the Sender ID (Messages appear from "YourCompany")
Full delivery reporting per text sent
No integration costs, no monthly subscription & a price match promise
Fast and easy setup with free installation available
Pay per message and credits never expire
Full reports and web portal available for bulk SMS promotion campaigns
UK account management & support team
Pricing plans: Credits start from 1.74p per message with a minimum order of 250 credits. First-time users can get an extra 50% of their credit purchase for free - this is a limited offer on the first purchase at the advertised rates.
Pricing plan
Price per SMS
Price with promo offer
1-50,000
2.90p
1.93p
50,001-1,000,000
2.20p
Call for best price
Over 1,000,000
1.74p
5. Twilio SMS Integration for Magento 2 by CedCommerce
CedCommerce is designed to make the Internet a better place to sell on. Since its inception in 2010, CedCommerce has been revolutionizing the way E-commerce is perceived and performed over the Internet. Driven by a robust team of highly experienced and veteran professionals, CedCommerce enables physical stores to shift to online presence.
Twilio SMS Integration extension for Magento 2 by CedCommerce integrates Twilio SMS API with your website. To enable the Twilio SMS feature, admins firstly have to use the Twilio API to enable the notification system. This extension notifies both admins and customers via SMS, so whenever any new order-related events occur, admins and customers can track.
Key features of Twilio SMS Integration for Magento 2 by CedCommerce:
Helps the admin stay connected with their customers
Notifies customers when the new order is places
Notifies customers when the order status gets changed
Both the admin and customers get a notification on successful customer registration
Price: $79
6. SMS Notification for Magento 2 by Vnecoms
Vnecoms was created to offer E-commerce solutions to small to medium-sized businesses, which promotes the brand experience and provides new features for Magento-based websites.
When it comes to SMS marketing, verifying a customer's mobile number is the integral step to check if the customer's input mobile number is correct. With SMS Notification for Magento 2 by Vnecoms, you can simplify this procedure. This extension helps avoid the wrong phone number typing and makes customers believe that they won't miss any value message of your brand. It can work well with the One-Time Password (OTP) configuration.
Key features of SMS Notification for Magento 2 by Vnecoms:
For admins:
View all SMS log with status
View customer mobile number from customer grid/ edit page
Add mobile number to block list
Receive notifications when a customer register/ place an order
Enable/ disable sending SMS notifications
Enable/ disable using the same mobile number for multiple customer accounts
Setup SMS gateway information
Set admin mobile number for each website
Enable/ disable customer mobile verification function
Set OTP format/ length/ message template, the expiration time for OTP code, period time, and number of times for customers to resend OTP
Auto-select country code by a chosen country or auto-detect by visitor IP
Enable/ disable sending SMS whenever order-related activities happen (e.g., when a customer registers an account, places an order, order status is changed, etc.).
For customers:
Login using mobile number
Reset password using mobile number
Get SMS notifications by providing mobile number in Contact form
Get OTP to verify the mobile number on the registration page
Receive order-related SMS notifications
Price: $99
7. Magento 2 SMS Notification by Meetanshi
Meetanshi's vision is to deliver solutions that help fulfill E-commerce dreams and outperform in terms of quality development. With more than 100 extensions, Meetanshi has become a one-stop destination for all the Magento needs.
With Magento 2 SMS Notification from Meetanshi, you can keep your customers updated with all the activities on your online store. It can automatically send various message types related to the placement, invoice, shipment, and cancellation.
Meetanshi offers a 30-day money-back guarantee with free lifetime support and upgrade.
Key features of Magento 2 SMS Notification by Meetanshi:
Send SMS notifications to both admin and customers
Keep customers updated about store activities
Build a customer-oriented module to make it entirely compatible with the preferred SMS gateway
Use system variables to get SMS notification text
Price: $99
8. Order Notification by SMS for Magento 2 by Emipro Technologies
Emipro was founded in 2011 to serve the ever changing needs of clients and help them tackle the change. Their customers are companies of all sizes ranging from start-ups to large companies who realize that they need a professional solution to generate revenue and establish proper communication channels to achieve desired goals and streamline business operations.
Order Notification by SMS for Magento 2 by Emipro Technologies offers all primary functionalities, which an E-commerce store requires. With this awesome extension, you can reach out to customers via mobile SMS notifications. It has also provided many new features to help your online store drive sales.
The company offers free installation, free lifetime updates, together with 90 days of free support and 30 days refund.
Key features of Order Notification by SMS for Magento 2 by Emipro Technologies:
Send instant SMS notifications of order status updates to customers
Admin can enable/ disable sending SMS on a particular order status update
Admin can customize SMS texts for different order status updates
Admin can view sent SMS log
The mobile number associated with the billing address will be used to send SMS
Support all SMS API over the world
Configure different SMS content for different stores
Send SMS to any particular customer/ multiple selected customers
9. Magento 2 SMS Notification by Landofcoder
The next SMS extension belongs to Landofcoder, a company designed on the concepts of the marketplace for apps, extensions, and plugins. This Magento 2 SMS Notification extension is a powerful and comprehensive module that enables you to send SMS Service API with BulkSMS and Twilio to your customers.
Key features of Magento 2 SMS Notification by Landofcoder:
Register & login with mobile number
Easily integrate with various SMS Service API
Verify customer mobile number (OTP) instantly
Specify OTP string type and length per message
Offer powerful mobile input settings
Easily configure SMS notification to admin/ customers
Effectively test SMS functionality
Admin can manage the SMS log
Export SMS to CSV Support
Avoid spam SMS effectively with SMS blacklist
Price: $99
10. Booking Reservation SMS Extension for Magento 2 by Webkul
For nearly 10 years, Webkul has created more than 1,900 extensions for E-commerce (B2B and B2C), ERP, and CRM frameworks. The company is popular for building world-class Marketplaces, Omni-Channel Connectors, Point-of-sale (POS) apps, and native Mobile App Builders.
Booking Reservation SMS Extension for Magento 2 by Webkul is a useful tool for E-commerce stores to ensure customers' better shopping experience. SMS messages are sent to customers at the time of invoice created, booking canceled, and automatic reminder alerts. The module is integrated well with Twilio SMS Gateway to send and receive booking SMS text messages to customers.
Key features of Booking Reservation SMS Extension for Magento 2 by Webkul:
Receive an SMS notification after an invoice is generated by the admin
On booking cancellation, customers will receive a cancellation notification
Customers will receive booking confirmation notifications
Customers will receive notifications for their bookings according to the set days and minutes configured by the admin
SMS notifications will be sent automatically to customers
Setup the Token, Auth ID, and the Sender Mobile number that the admin obtained after registering at Twilio
The admin can configure the reminder, invoice create/ cancel, and custom messages that are sent out to customers
The admin can configure the days before and minutes before the reminder of the event is sent
The admin can send custom messages to the bulk customers manually
Price: $49
The final verdict
Since its early days, Magento has gained popularity across the world as an E-commerce web application development platform. By installing Magento 2 extensions, you can significantly enhance your customers' experience, and eventually, boost your online sales.
That's the end of our list of Best Magento 2 SMS Notification extensions. We will continue researching and updating new handy extensions for your reference. If you've got any concerns, feel free to contact us! We're always happy to hear from you!
Haley is a content creator at Mageplaza. When not working, she spends time on travel adventures, books, and food tasting. As growing up, she wants to read, learn, and experience more things to adapt herself to this ever-changing world.
Website Support
& Maintenance Services
Make sure your store is not only in good shape but also thriving with a professional team yet at an affordable price.
Get Started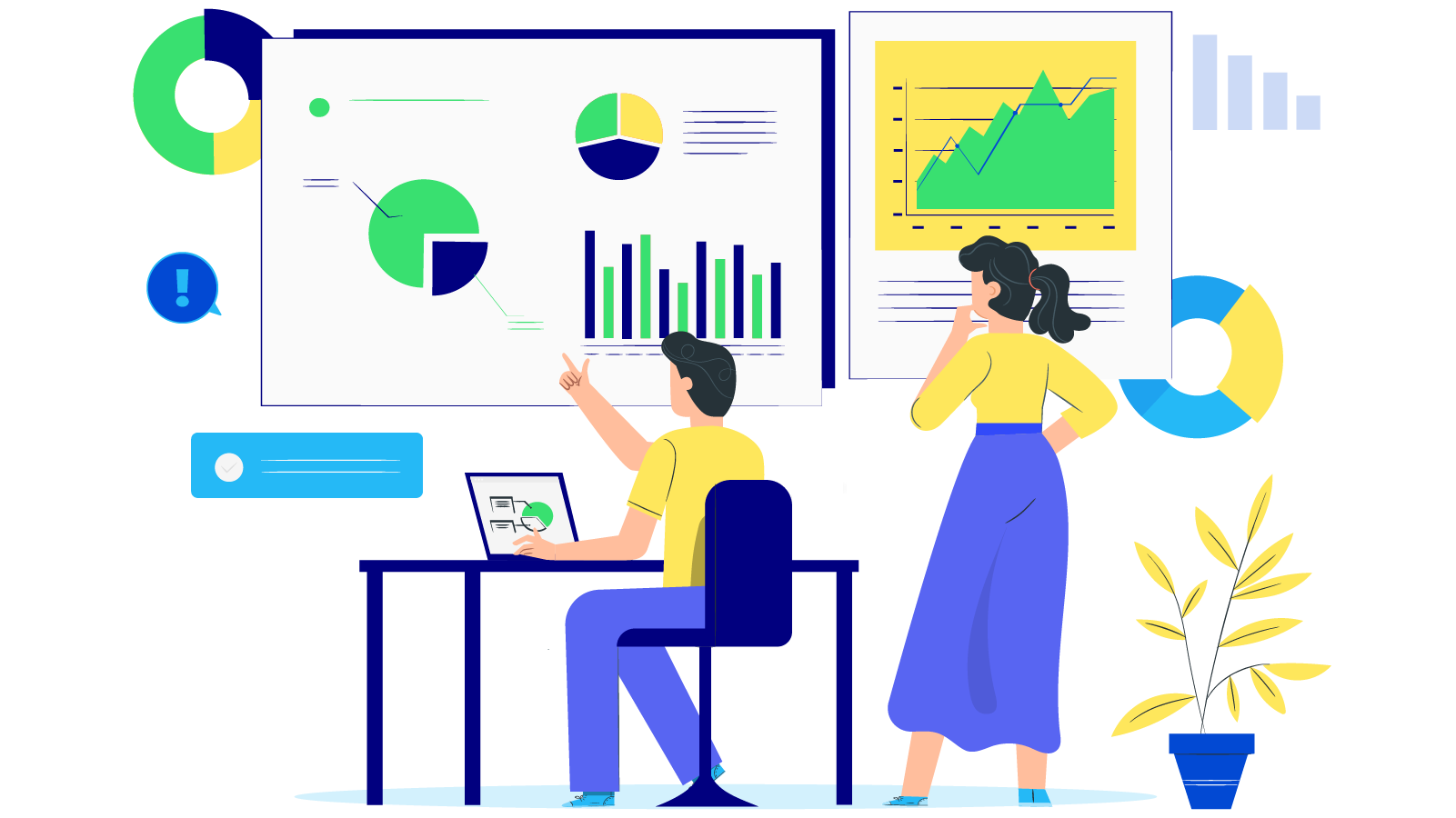 New Posts



Subscribe
Stay in the know
Get special offers on the latest news from Mageplaza.
Earn $10 in reward now!