17 Typical B2B Business Examples in eCommerce Worth Learning
The Most Popular Extension Builder for

Magento 2
With a big catalog of 224+ extensions for your online store
Offering the best e-commerce experience to your B2B clients is not a piece of cake. However, if you want to be part of those e-commerce transactions valued at more than $6.7 trillion, it's essential to learn a few things from the businesses that are doing it well.
There's a famous saying of Warren Buffett - "It's good to learn from your mistakes. It's better to learn from other people's mistakes".
In this article, we're uncovering some of the most typical B2B eCommerce examples for you to get inspired. Learn from different businesses and grab an idea to start and grow your B2B company.
Table of contents
Why is B2B eCommerce so Important?
Scalability
A great B2B e-commerce platform will allow your business to develop and scale easily to satisfy market needs and customer expectations by generating new sales channels and approaching new market segments.
Enhanced efficiencies
Thanks to integration to the ERP and other back-end business systems, e-commerce offers remarkable efficiencies for B2B organizations. Customers can order online with convenience, customer service can concentrate on actual customer service functions instead of begging order takers, and the demand for rekeying data in independent systems is reduced. That will significantly decrease the chance of errors, enhance shipping processes, and boost order throughput.
More and more customers
A B2B e-commerce website with public-facing catalog pages is a robust way to access new B2B consumers. Since B2B customers go online to look for the best prices, manufacturers, and distributors can capitalize on the power of the search - and hence, ready to index - pages of their website to define new visitors and convert them into customers.
Increased sales
E-commerce also enables you to easily deploy an automated cross-sell and up-sell suggestion program, providing related recommendations to customers on the website and motivating them to buy relevant items or items with more features and functionality.
Wonderful customer service
What's more, e-commerce opens a precious chance for B2B businesses to enhance their customer service initiatives. E-commerce websites can give access to self-serve portals with orders, accounts, history, and tracking information. Besides, it also can show customer-specific items, services, and pricing according to customer credentials.
17 Excellent B2B eCommerce Examples
1. MedUX
During the purchasing experience, there is an important thing to B2B customers: customer-centricity. This means you need to focus on your customer's demands, including adjusting your channels to their needs. With an omnichannel strategy, you can build a consistent and smooth experience throughout every sales channel.
MedUX is a remarkable example of a supplier who has succeeded in putting an omnichannel strategy in place. It is the umbrella company of a wide range of brands and companies. The company offers care and welfare resources via different web stores. All its systems are connected and integrated with MedUX's Sana Commerce web store and Microsoft Dynamics NAV (Navision) ERP. MedUX is now capable of:
Running an all-in-one e-commerce platform
Advancing the shipping and return processes
Acquiring insight into real-time inventory levels
Focusing on customer centricity
The consumers' wishes and expectations will decide the principle of MedUX's business activities. This includes the creation of its user-friendly web store. Eventually, customers define how they make their purchases, whether it's online or via MedUX's physical stores.
2. Alibaba
Alibaba constitutes one of the biggest B2B e-commerce companies across the world. It sells goods in 40 industries, serving 18+ million sellers and buyers in 240 countries and territories.
The most crucial factor to its success is its innovation from the very beginning. It started establishing an ecosystem with Chinese manufacturers and the international marketplace.
Alibaba created a system that automatically expanded with its growth. The company achieved it by concentrating on the customers' demands. It connects sellers and buyers while earning money from commissions and ads.
Looking for
Customization & Development Services?
8+ years of experiences in e-commerce & Magento has prepared us for any challenges, so that we can lead you to your success.
Get free consultant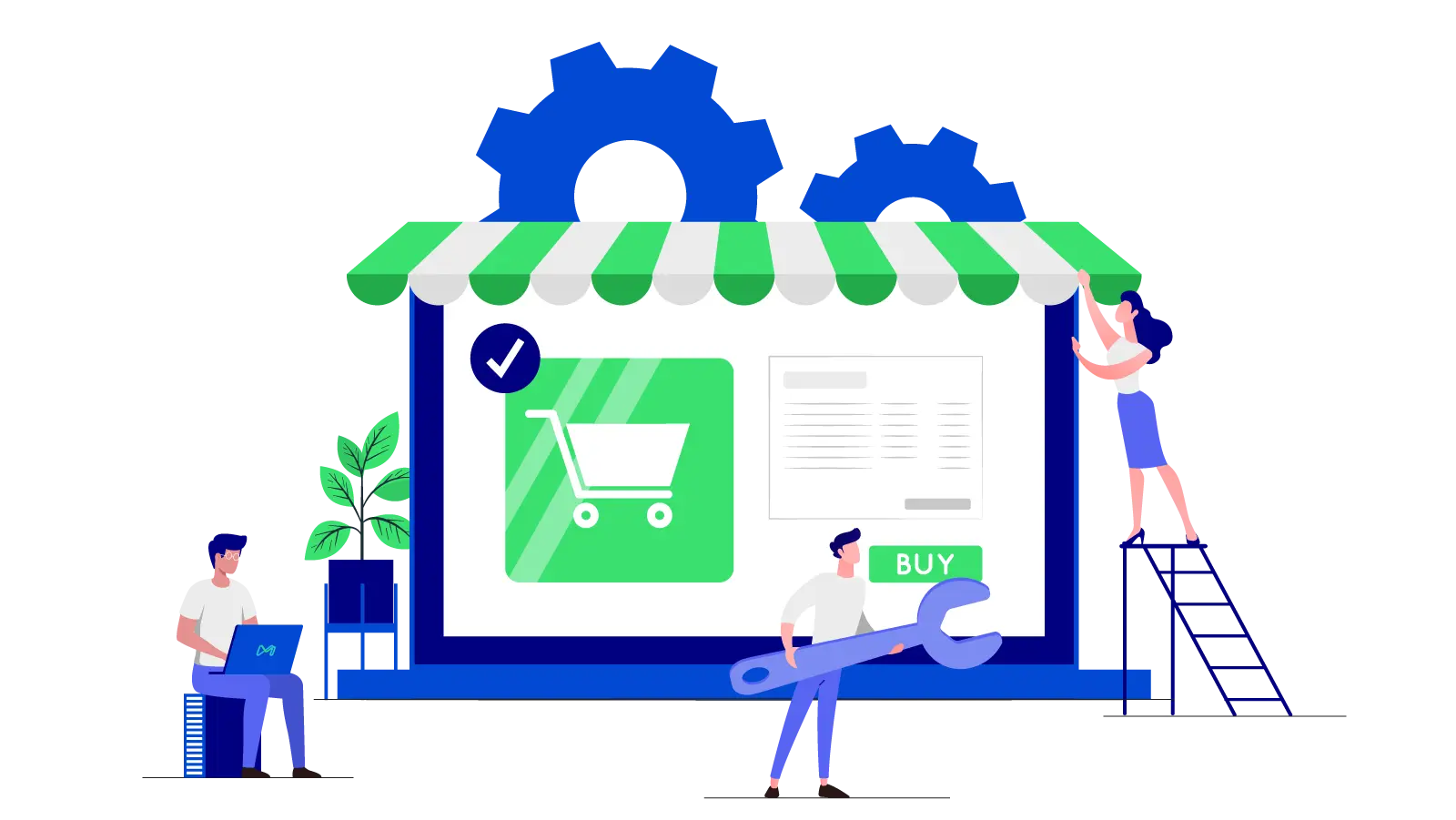 3. Amazon
Similar to Alibaba, Amazon is a renowned brand among people in many different countries. In addition to B2C e-commerce, Amazon takes the lead in B2B e-commerce businesses under the name of Amazon Business, with $16 billion in sales in 2020.
For the most part, it provides an all-around package that includes all necessary features to any B2B business, such as approval workflows, paying by invoice, multi-user accounts, etc. Moreover, customers can have Business Prime with various levels that unlock more amazing benefits. Each level is unique and has different pricing. Plus, Amazon Business always innovates by continuously reviewing new features and making adjustments to the current experience.
4. Royal Brinkman
Personalization has become an essential part of B2B e-commerce. Salesforce research indicates that 80% of B2B shoppers expect an equivalent purchasing experience to their Amazon shopping experience. If you can't provide a great personalized service, your B2B buyers will immediately find another supplier.
Royal Brinkman can be seen as a B2B eCommerce example which has gained a huge database of customer knowledge. This allows the company to segment its audience into specific groups.
Applying customer segmentation, Royal Brinkman possesses content that connects to the various stages and personas of its B2B customers' journey. It utilizes short videos and other content to answer its customers' questions via its intuitive web store.
For instance, a flower farmer will have different content compared to a potato farmer. The aim of this is to stimulate customers to buy a product, as well as help them make decisions according to their particular demands.
5. eWorldTrade
eWorldTrade, while emerging as one of the most amazing virtual marketplaces to help connect millions of buyers and sellers across the globe, has made quite a name for itself through its unique selling point (USP). Their unique selling point (USP), which has been the center of attraction for most sellers across the globe, is to offer sellers a full-fledged list of potential customers, saving b2b sellers the trouble of waiting and searching for buyers.
Furthermore, eWorldTrade has kept the needs and requirements of the buyers in mind by diminishing the chances of fraud and errors through their well-thought-out policies.
6. EcoEnclose
EcoEnclose provides businesses environmental-friendly packaging to address almost any need, with the aim of matching customers with the proper packaging according to their business's sustainability values. EcoEnclose comes with B2B functions some business customers may want or prefer, while not forgetting to satisfy those customers who would prefer to mimic their daily B2C experience.
EcoEnclose makes every effort to offer a B2C-like experience that includes clear product segmentation, user-friendly navigation, quality images per item, quality images per item, must-have e-commerce image optimization, and detailed product specs. There are also many buying options: customers can purchase in bulk without logging in, or they can generate an account, which results in faster checkout and accepts different saved shipping destinations, access to order history, new order monitoring, and wishlist functionality.
What's more, to help customers know what packaging items will be good for them, EcoEnclose adds in-depth details on each item. For each item, they add a full spec sheet describing features, sizes, and technical specs. Plus, they also help customers identify whether items in the packaging are recycled, recyclable, or biodegradable.
7. Mallory Safety & Supply
One of the most impressive B2B eCommerce examples storefronts is Mallory's website, thanks to multiple factors.
First and foremost, they do an excellent job of putting similar items into one expandable view. For instance, the safety vest comes in many sizes. Instead of showing every size as a separate result on the search page, they put the results under one listing. As a customer clicks on the View Options button, the list expands to display all the size options with real-time availability and pricing.
If B2B e-commerce sites don't group products in this way, visitors will find it difficult to filter too many product options, which leads to abandoning their carts. Plus, the website also keeps the search bar and shipping cart icon "sticky" at the top of the navigation so that they always stay on the screen, even when buyers scroll down the page.
Markedly, Mallory's website allows buyers to customize their products by including their unique logo. This feature was added via integration with Custom Safety Products. When customers put specific products to their cart, they find an option to upload their logo, preview it on the product, review the updated costs thanks to this personalization feature.
8. Atlanta Light Bulbs
Atlanta Light Bulbs has been working for 21 years but recently enhanced its e-commerce operation to rocket revenues while giving customers more features and optimizing their shopping experience. Consumers leverage the website's faceted search functionality to sort out product results by price, brand, based type, length, bulb shape, voltage, wattage, etc. They also can read about 300 Google Customer Reviews with one click only.
Notably, Atlanta Light Bulbs generates a mobile app that makes it faster and easier for B2B buyers to order. The company uses another app to allow buyers to make custom quotes in seconds. Moreover, with another app, Atlanta Light Bulbs allows customers to set their own price for an item and then get a message that shows whether their offer is approved.
In addition, the company also divides customers into groups and offers discounts depending on how much a group estimates it will spend. Customers are then added to one of Atlanta Light Bulb's reward programs that brings them store credits when they purchase something.
9. Kippie
The fact that B2B customers now prefer a B2C purchasing experience is demonstrated in customers' long for guest checkout. Your customers don't always want to complete long forms. Sometimes, they just want to make an order quickly as guests.
Providing your customers a guest checkout can mitigate the shopping cart abandonment rate, which is an issue for many e-commerce websites.
Kippie lets its customer finish their purchases as a guest. Customers don't need to enter all their information. Besides having a regular login, they can also use a "one-time guest checkout" to buy products. These B2B customers want the same purchasing experience as B2C, where convenience is improved significantly.
10. Berlin Packaging
Berlin Packaging is an international supplier of containers and packaging. Since they were improving their e-commerce site, it's essential to create a first-class customer experience.
Besides displaying products using high-resolution pictures and specific product information, the site's navigation makes it clear for B2B customers to filter through the company's giant product catalog. Buyers can narrow their search by utilizing a wide range of parameters, including color, shape, material type, capacity, function, and more.
Berlin Packaging integrated their ERP (Enterprise Resourcing Planning) with their e-commerce platform to take advantage of data across systems. This integration helps the company work more efficiently by automatically syncing inventory, orders, and customers.
As customers reach out to Berlin Packaging for support, they just show their PO, and the company defines their records immediately to display everything from previous orders to balances to credit limits.
Furthermore, Berlin Packaging does create the B2C-like shopping experience B2B customers prefer with features such as customer feedback, relevant items, and live chat. Having said that, they offer exclusive features to the B2B shopping experience, including an application to apply for credit and the selection to raise a quote.
11. The Smartwares Group
A lot of manufacturers and suppliers are building disparate portals for the spare parts that they sell on their website.
The Smartwares Group - a supplier of small household items - has become successful with a spare parts portal. The group includes 8 brands in its portfolio (such as Princess and Tristar) and 8 different web stores (both B2B and B2C web stores). Retailers can order goods online, but end buyers can only order spare parts.
The Smartwares Group helps customers look for spare parts in a separate portal on the web store. For instance, if the end client orders a spare part, this part will be transferred to the group's multiple B2B suppliers.
The Princess spare parts portal gives customers a clear overview of all the spare parts for purchase. When a buyer clicks on a spare part, the customer will be redirected to a product page that shows all the information for each individual spare part in that category.
Meanwhile, customers can have a chance to compare different spare parts and items. This function is a real plus for the Smartwares Group. It will have happier customers and fewer returns thanks to the sufficient product details provided; customers scarcely order the wrong items.
Moreover, the group also satisfies customers' requirements by providing return merchandise agreements (RMA). RMA enables customers to edit orders by logging into their accounts and raising an adjustment request. After the request is sent, the information is delivered directly from the web store to the ERP. That means that adjustments to the logistics are instantly updated.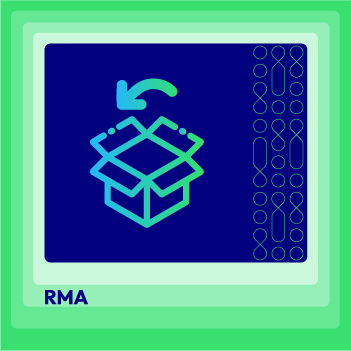 Make return procedure becomes transparent, simple and satisfacting for both customers and store owners
Check it out!
12. Sterlitech
Sterlitech is a company that offers membranes and filtration goods. The company has a successful business mostly because its e-commerce site provides a tremendous catalog of products. All items are listed online, and you can use search and filter features to find your products with ease.
Additionally, Sterlitech realizes the advantages of content marketing. Its blog is literally detailed and is packed with useful information. Sterlitech's engineers attempt to offer correct and precise answers to any questions in the comments section.
13. Boards & More
Boards & More is a kitesurfing and paddleboarding wholesaler. The company's website shows how vital design is.
B2B visitors navigate to your web store to look for information. Hence, the role of your web store design is to offer customer details about your goods. The web store necessarily has a corporate attractive design with detailed product data, such as information about the connection of items with other spare parts available on the site. This brings your customers a perfect B2B customer experience.
14. Quality Mill Supply
Quality Mill is a great B2B eCommerce example that brings convenience to their customers. It comes with a feature called "Customer Part Number" (CPN). If their customers have their part number for a product on the website, they can insert that part number on the product detail page. This enables customers to return to the site and search on their unique part number and have that product returned in the search results.
Moreover, Quality Mill also allows buyers to ask for a quote. This is a perfect example of a micro conversion; while it may not lead to a direct purchase, it lets buyers engage with the sales team to see whether they can provide a solution to the customers' requirements.
Furthermore, the company supports live chat that helps its customers interact with its sales team in real-time. Making every effort, Quality Mill makes sure no buyers hit a dead end while shopping on their B2B e-commerce site.
15. Broekhof
Chatbots can help you answer your customer's queries. And it doesn't need to be an expensive solution that requires valuable resources, as chatbots leverage AI and machine learning to automate customer contact.
Broekhof is another good example of a company that utilizes a chatbot with ERP data. That means the company finds no need to hire employees to answer customer questions. This process is automated instead, saving the company time and effort of answering the same customer questions.
16. Quill
Founded in 1956 by Jack Miller, Quill is a B2B e-commerce company that provides office and educational supplies. By targeting the right audience, Quill brings office supply products to small-and-medium businesses.
As the team concentrates on a niche, they can reach their customers with ease. They run an efficient email marketing campaign by offering unique deals and coupons, encouraging new customers to subscribe to their business.
17. SeeBiz
SeeBiz is an emerging B2B eCommerce platform featuring a vast network of wholesalers, distributors, suppliers, and retailers. It's not just a wholesale marketplace, SeeBiz is also a business networking platform that brings retailers, wholesalers, manufacturers, and distributors together.
Some of its unique features include:
One-to-one: Directly connect with other businesses.
Social feed: Interactive feed where you can like and share posts and updates.
Group Pricing: Adds different connections to different groups and displays varying prices to each one.
Free advertisement: Get your business featured in our blog and social media posts.
Free: No registration fees. No transaction charges.
Final Words
It is true that examples can never replace experience. However, learning from B2B eCommerce examples can help you make more informed decisions, achieving success with less pain and tears when kickstarting your next eCommerce business..
Have you been inspired by one of the above B2B eCommerce examples, or if you have your own interesting story? Don't hesitate to share with us in the comments section. Other readers and we would love to hear from you.
Have a great day!

Marketing Manager of Mageplaza. Summer is attracted by new things. She loves writing, travelling and photography. Perceives herself as a part-time gymmer and a full-time dream chaser.
Website Support
& Maintenance Services
Make sure your store is not only in good shape but also thriving with a professional team yet at an affordable price.
Get Started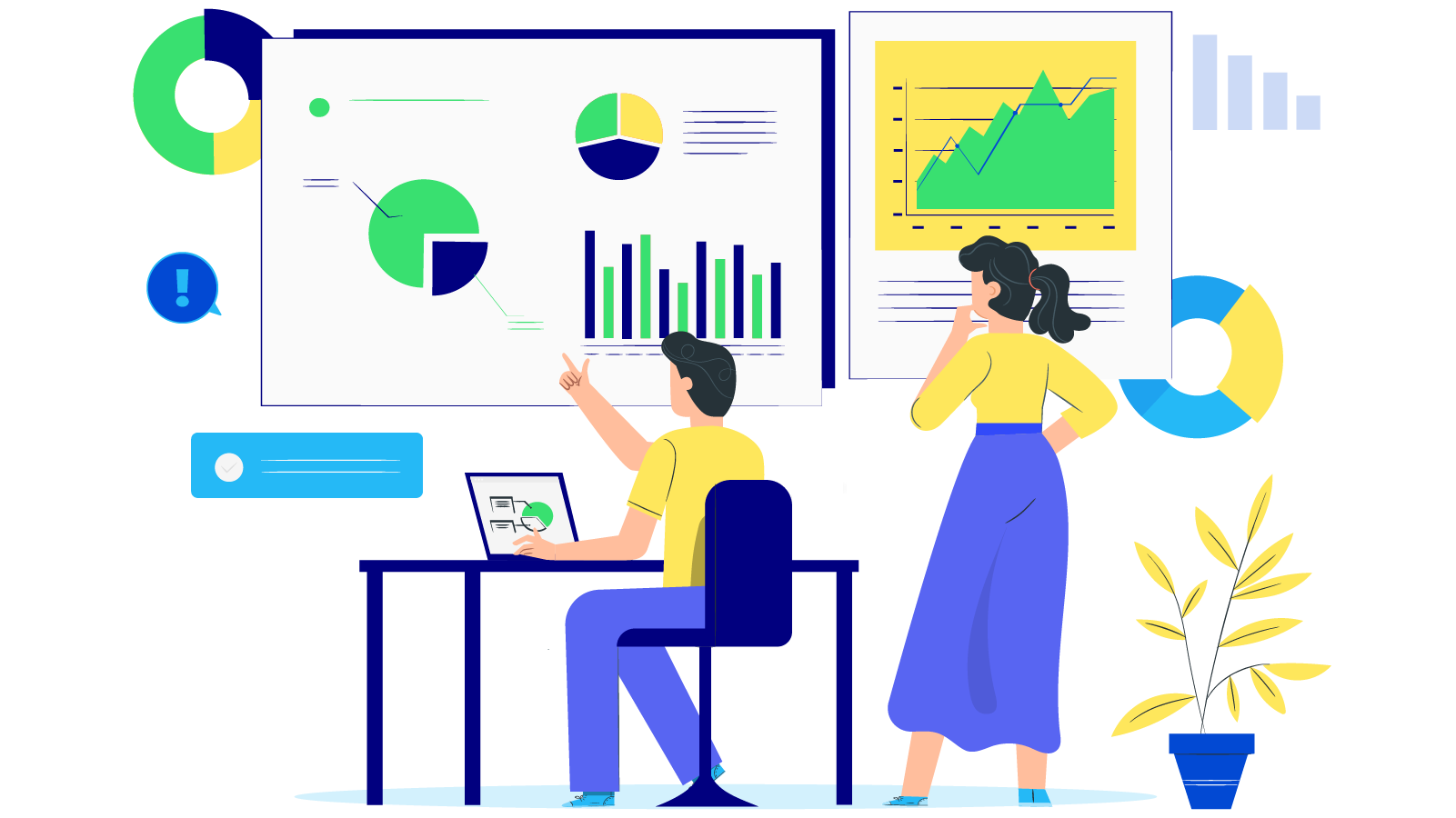 New Posts



Subscribe
Stay in the know
Get special offers on the latest news from Mageplaza.
Earn $10 in reward now!