5 Best Affiliate Management Software Solutions for Smart Marketers
The Most Popular Extension Builder for

Magento 2
With a big catalog of 224+ extensions for your online store
With affiliate marketing, you can grow your business through affiliates who promote your products and services. It is, fundamentally, a strategy to incentivize referrals. At its best, affiliate marketing gives people who love your products or services an opportunity to get rewarded when their recommendation leads to a purchase.
In this guide, we'll consider the benefits of launching an affiliate marketing program for your business. I will then provide a short review of the best affiliate management software solutions on the market.
Table of Contents
Why Launch An Affiliate Program?
There are businesses running affiliate marketing programs in most niches. Affiliate marketing is more prevalent in some niches over others. According to a study by Amnavigator, the top niches for affiliate marketing include fashion, sports, health and beauty, and travel:
According to Viglink, 65% of merchants surveyed said that 5%-20% of their total revenue comes from affiliate marketing. That's on a par with what most businesses earn through direct sales from SEO and PPC.
In other words, affiliate programs offer a proven way to increase your income. It is a strategy that benefits your business and provides affiliates with a great way to make extra money.
What Makes Good Affiliate Management Software
We've discussed why affiliate marketing is effective. So, how do you find the best affiliate management software for your affiliate program?
There is a range of factors to consider.
Firstly, great affiliate management software is easy to use. You should be able to manage your affiliates and make payouts easily. Your main dashboard should also provide you with an "at a glance" overview of your affiliates' performance.
You want to have access to data like gross sales, refund rate, etc. It's also helpful to access background information about an affiliate. For example, how many sales has the affiliate generated for other businesses? You want access to this data when deciding who to accept to your affiliate program.
Your affiliate management software should also offer multiple commission model options. You want control over how you pay affiliates and when. For example, you might want to offer a recurring 10% commission. Or, you might want only to issue commissions 60 days after a customer makes a purchase.
Finally, it should have fraud protection and robust security features.
Anyone choosing an affiliate management software needs to consider the above points. Some considerations will be specific to your business.
Examples of things to consider that are specific to your business include:
The size of the platform - does the platform have a large audience of affiliates?
White Label - can you white label the service, so it looks like an independent platform?
Third-Party Integrations - does it have integrations with tools affiliate marketers use to maximize revenue? For example, affiliate tracking software.
Before looking for software to run your affiliate marketing program, I recommend you list your needs. You can use this information when shortlisting the best affiliate management software.
5 Best Affiliate Management Software Solutions
Now you know what you are looking for from your affiliate management software, I want to share my recommendations. Here is a shortlist of the five best affiliate management software solutions based on the above factors.
1. PartnerStack
PartnerStack is a popular affiliate management software because of the broad suite of features it offers. It allows you to group affiliates, offering unique reward structures and content to each segment. That's a great feature because it means you can implement different commission structures for various affiliates - for example, you might want to reward your top affiliates with higher payouts.
Speaking of payouts, PartnerStack can do all that for you. You don't have to waste time manually monitoring the affiliates you've paid and those you haven't. This affiliate management software automates your payouts, so commissions are automatically sent out on schedule. It does so in compliance with global regulations, too.
You can automate your affiliate onboarding with custom forms and email flows. If you have marketing resources for your affiliates, PartnerStack can host those in a convenient location on their dashboards.
You won't find PartnerStack's pricing on its website, although you will see the three plans it offers: Essentials, Growth, and Enterprise. Some users have said it's a bit expensive, with its basic plan starting at $500 a month. But for all the features it offers, it's still a good value tool. You can also book a demo to see what you think of the platform before you commit.
2. Kajabi
Kajabi is an all-in-one platform that allows you to create and sell online courses. It also has affiliate management features you can use to run your affiliate program. The features, however, are only available in the Growth and Pro plans. The Growth plan costs $159 per month, and the Pro plan $319 per month.
With the user-friendly affiliate dashboard, you can enable or disable new affiliate registrations. You can even customize the affiliate onboarding process.
The dashboard also allows you to see all the commissions paid to each of your affiliates. You can customize the payment schedule and payment method, using whatever is most convenient for you and your affiliate. If a purchase made through an affiliate link results in a refund, Kajabi accounts for the refund by displaying a $0 commission credit.
Kajabi offers a free trial for each of its plans.
3. Kartra
Kartra is a shopping cart system, but it can serve as an affiliate management platform, too. With Kartra, you can easily communicate with your affiliates by adding them to an affiliate-only mailing list.
It's easy to review affiliate applications, too. Kartra allows you to send mandatory terms and conditions and invite questionnaires before the affiliate can sign up for your program. This is an excellent feature if you want to be a little pickier about who gets to be an affiliate in your program.
Once you add an affiliate, you will see a profile for them that includes their details, past payouts, and pending commissions. It's easy to pay commissions on Kartra. You have multiple options: Paypal, bank wire, or check. With Kartra, you can set up different tiers in your affiliate program as well. So you can have your standard affiliates, VIP affiliates, and so on.
Kartra paid plan starts at $99 a month. This version includes the affiliate management system. The Silver account costs $199 per month, the Gold $299 per month, and the Platinum plan $499 per month. Kartra also offers Enterprise-level plans, for which you'll need to contact them for a quote. Another good thing about Kartra? It has a 30-day money-back guarantee!
4. SamCart
SamCart is a web-based shopping cart builder that also offers affiliate management functions that are great for merchants and ecommerce retailers running affiliate programs.
The easy-to-use dashboard allows you to approve or decline affiliate applications. If you prefer, you can set the system to automatic approval.
SamCart also allows you to pay your affiliates with just one click. Unlike PayKickStart, though, SamCart doesn't allow for customized percentage payouts of commissions. SamCart doesn't have a hub for marketing materials either. So you will have to send those to your affiliates manually, which can take up time.
Although SamCart paid plans begin at $49 per month, the affiliate center is only available in its most expensive plan, the Scale plan. That costs $199 per month. The good news, though, is that SamCart has a 14-day free trial and offers a 45-day money-back guarantee.
5. PayKickStart
PayKickStart is a shopping cart application but can also be used as an affiliate management platform. Over 1200 businesses use it to manage affiliates.
PayKickStart allows you to pay commissions on time or delay them if you need to. You can also choose your payout mode, so you can pay affiliates on a per-campaign basis or a lifetime basis. A range of payment methods, including PayPal, Payoneer, wire transfer, and check, are available.
One possible downside is that all affiliate commissions are in US dollars, even if the product you're selling is in a different currency. Although this might not be an issue for you, it might be an issue for your affiliates, which may be based outside the US and prefer their commissions in their home currency. Nonetheless, PayKickStart organizes payments well and even includes a timestamp of exactly when commissions were paid. PayKickStart offers fraud detection features that protect you from fraudulent commission claims.
PayKickStart can also store your marketing materials for your affiliates, making it easy and convenient for them to access the assets they need to promote your products.
PayKickStart's Growth plan, which includes the affiliate management system, begins at $199 per month. There's also a Scale plan for bigger affiliate programs, at $299 a month, and a Custom plan for those that are bigger still.
The Growth and the Scale Plan both come with a free 14-day trial.
Wrapping Up
Contrary to what naysayers might have you believe, affiliate marketing is a hugely popular and successful b2b marketing strategy that can benefit merchants and affiliates alike. In 2021 and beyond, it will continue to generate impressive revenue for businesses. Now is the time to launch your affiliate program, and the first thing you need is a great affiliate management software solution. I've outlined five of the best here to help you. Choose the one that works for you, and then start recruiting some great affiliates. If you launch your affiliate program correctly, you're sure to see your profit margin increase.
Author Bio:Laurent Malka is the Co-Founder of Anytrack, a startup developing conversion tracking and optimization software for publishers and affiliate marketers. He was born and raised in Switzerland and now lives and works in Israel. He is a serial entrepreneur with over 15 years of experience in marketing and business development. Laurent has been a panelist and speaker at numerous digital marketing events, including SEMrush and IG Affiliates. He prides himself on his ability to connect the dots across disciplines, industries, and technologies to solve unique challenges.
Website Support
& Maintenance Services
Make sure your store is not only in good shape but also thriving with a professional team yet at an affordable price.
Get Started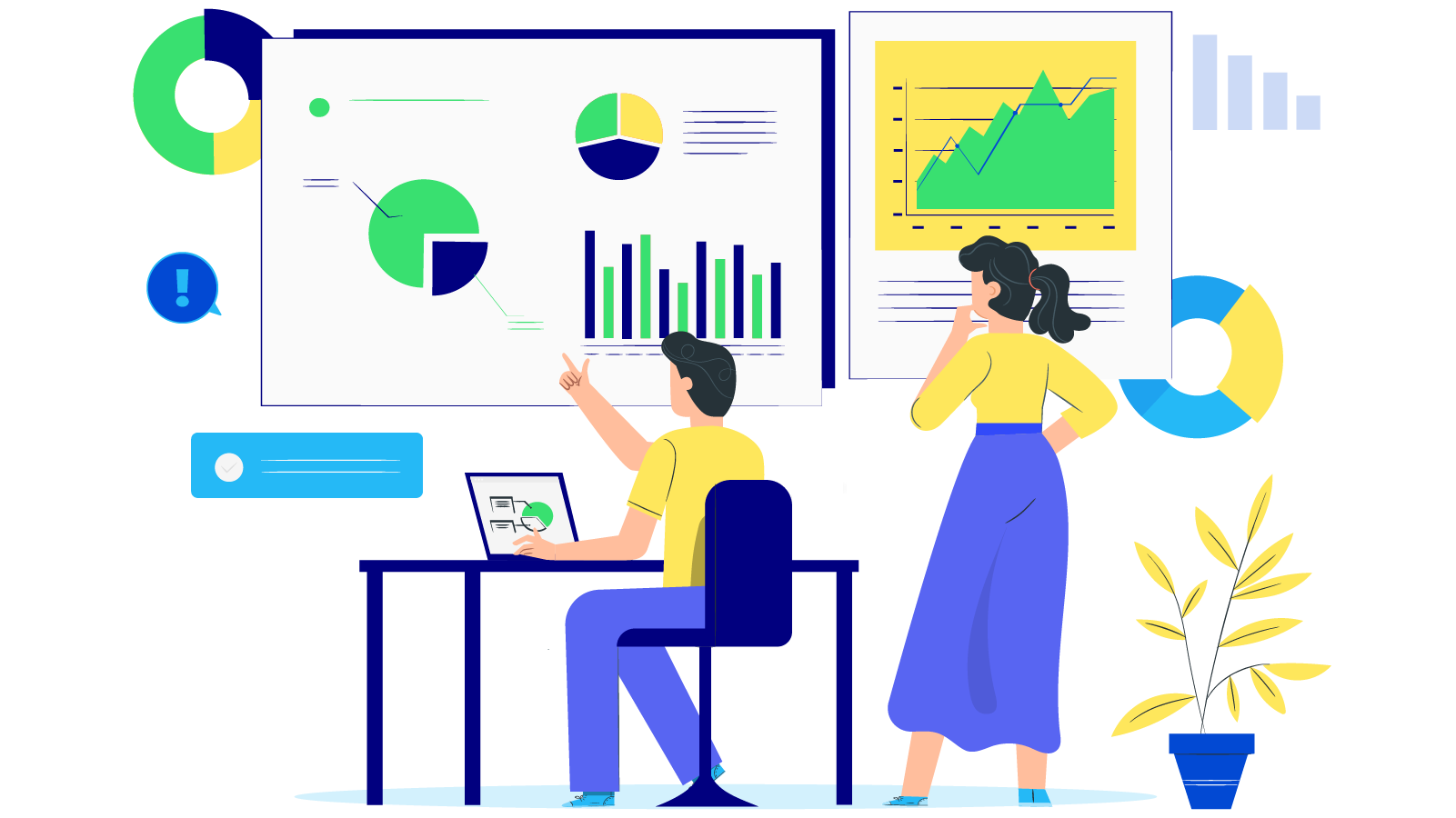 New Posts



Subscribe
Stay in the know
Get special offers on the latest news from Mageplaza.
Earn $10 in reward now!