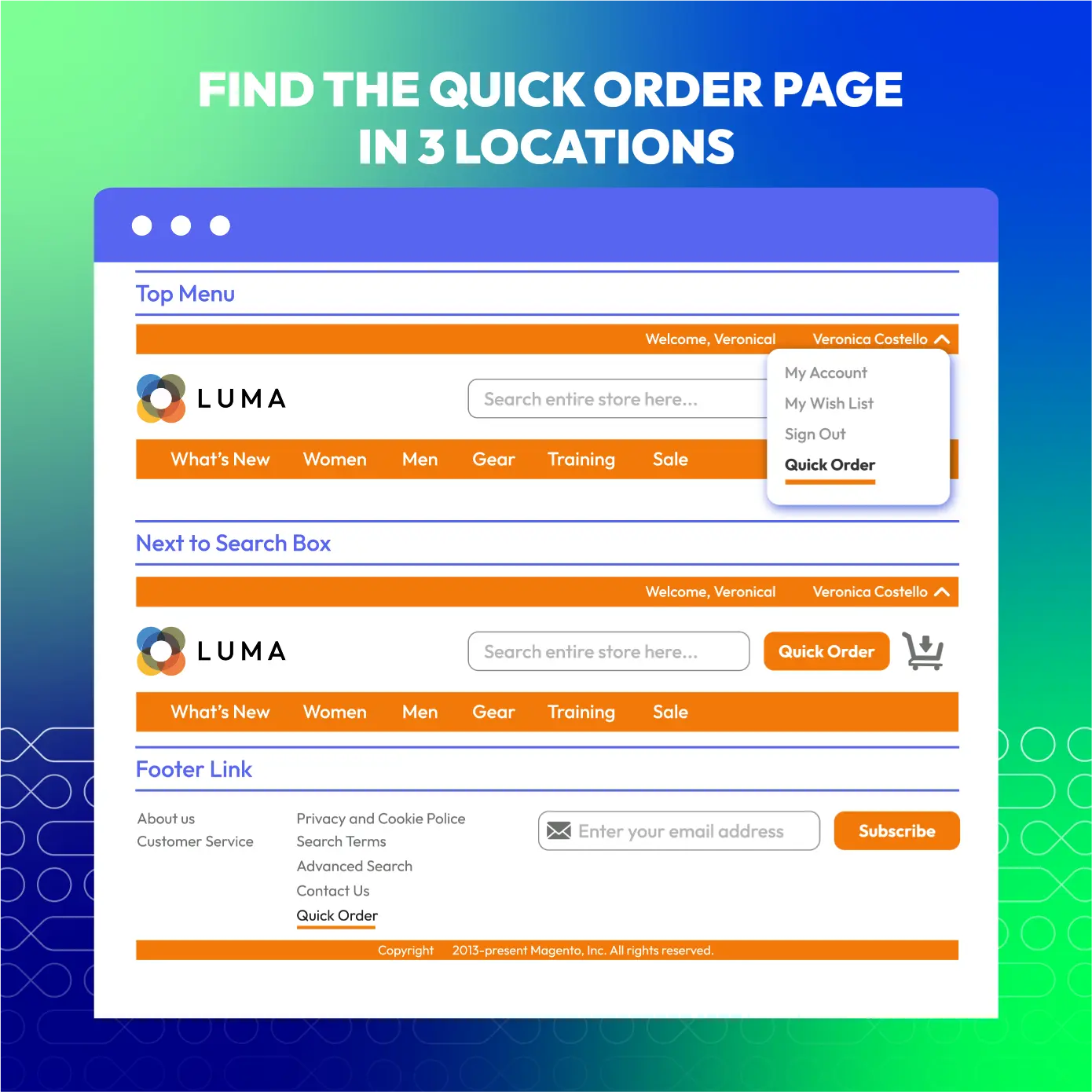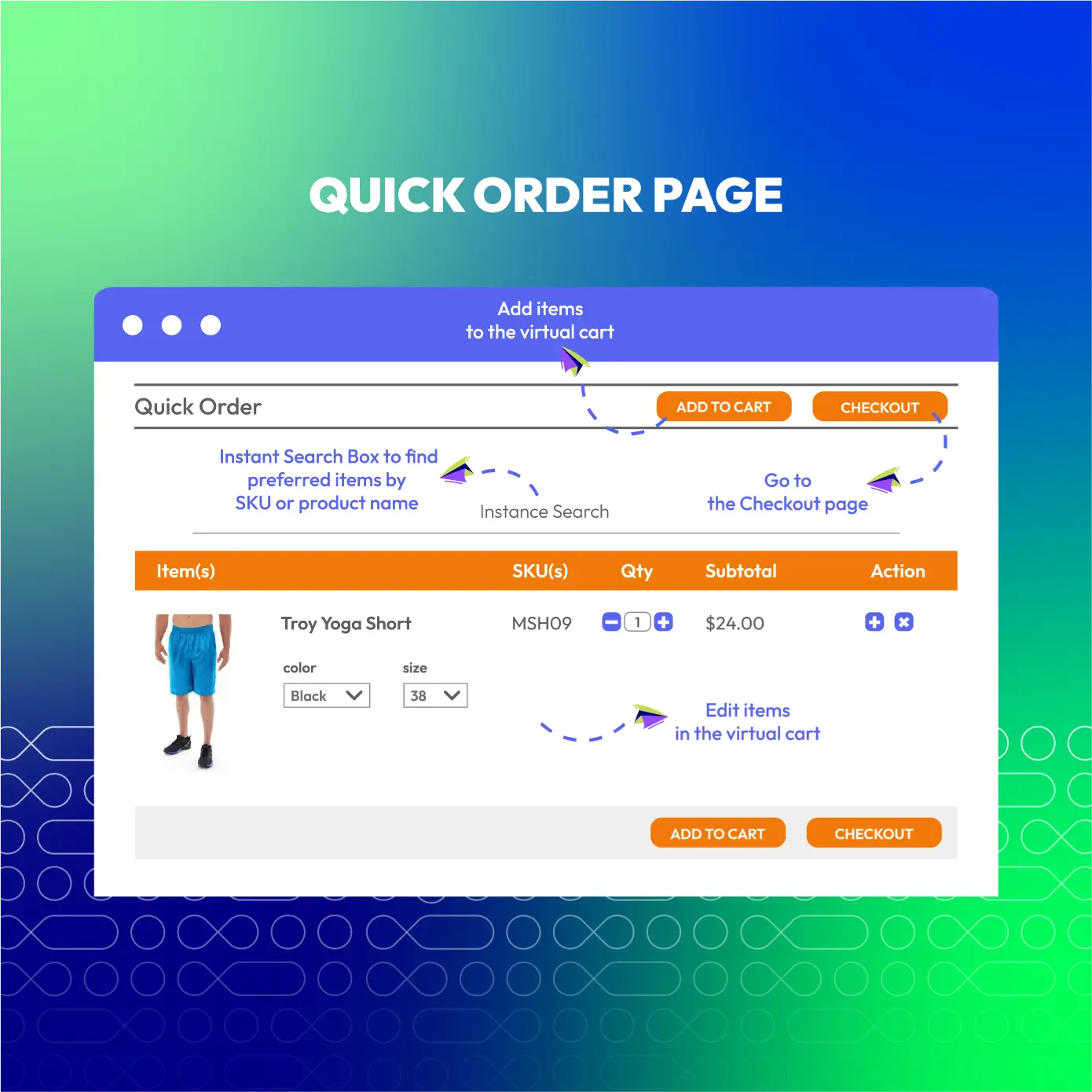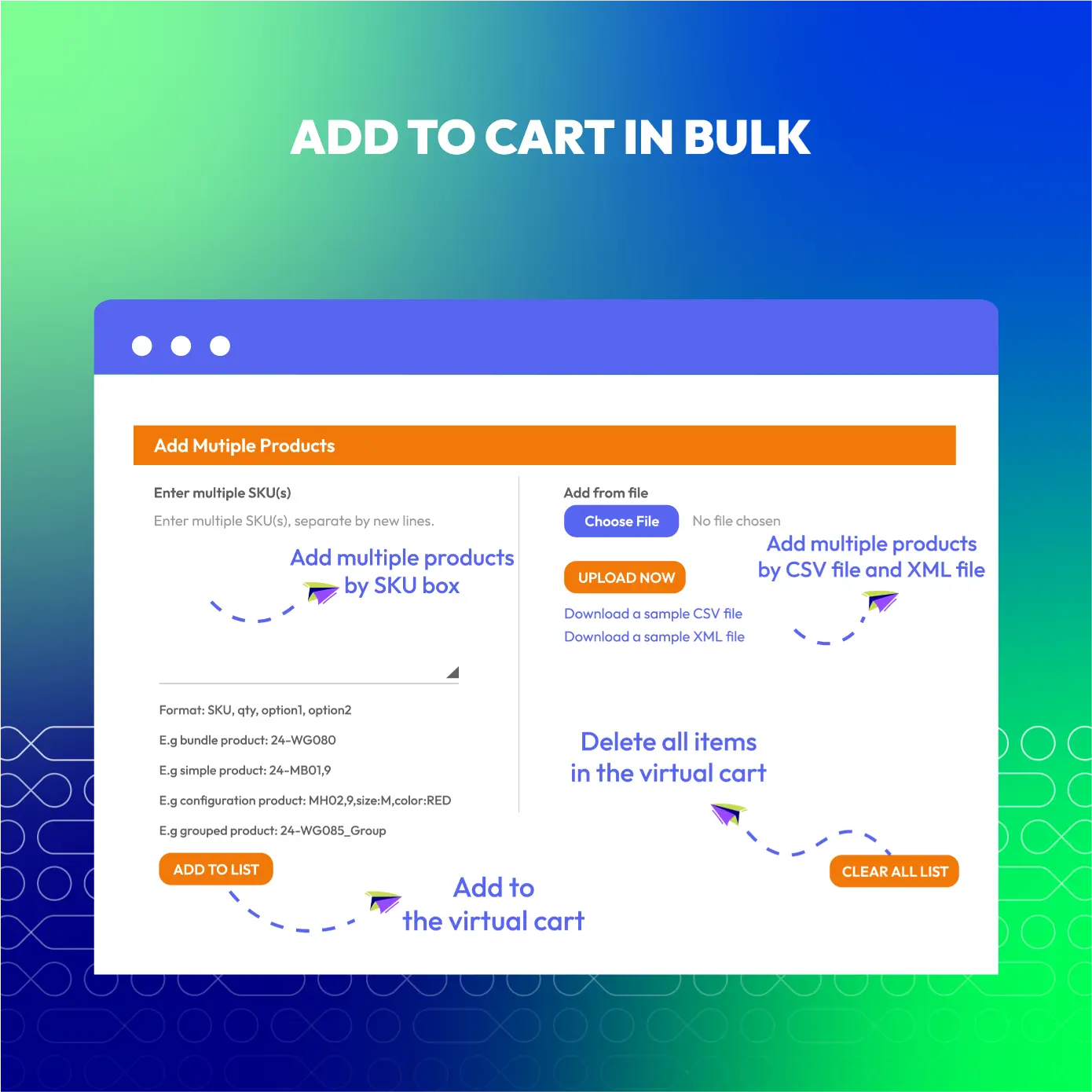 60-day Money Back
Frequent Update
365-day Support
Quick Order for Magento 2
v4.0.6
Magento 2 Quick Order extension assists customers in placing bulk orders quickly and easily without having to visit each product page to save customers time and effort.
Customers can add products to their cart by entering the product SKU, name, or quantity. The item quantity can be chosen by using the minus/plus buttons or by entering an exact number. They can also upload a CSV file containing a list of products and quantities to order.
The instant search box allows customers to find the products quickly by typing in a few characters of the product name or SKU. The product image will be shown along with its name and attributes to pick up. Additionally, the Quick Order Page's layout is highly customizable to match the store's theme.

CE/EE/B2B/Cloud/ Adobe Commerce 2.2.x, 2.3.x, 2.4.x
Chat now
Featured Magento 2 Quick Order
View Mageplaza Quick Order on actual Magento 2 stores
Problems
Wholesales customers are perceived as important clients of a digital store, especially a B2B business when commercial activities on the store are positively active everyday. Unlike bricks and mortars, purchasing in bulk has some limits in searching, selecting and adding to cart products. Performing all these tasks manually is time-consuming and often causes mistakes as wholesales customers have to deal with a large quantity of products. Therefore, stores are in need of a solution to eliminate cart abandonment and to convert carts to real sales.
Solutions
Magento 2 Fast Order developed by Mageplaza focuses on the convenience and efficiency of bulk order placement on e-commerce B2B stores. The idea of Mageplaza Quick Order extension is to allow wholesales customers to add products in bulk to cart with only several clicks. This innovation is a key factor which leads customers to successfully check out more quickly and conveniently.
To cut down time on searching and selecting products, a large number of products can be looked up by multiple SKUs or uploading a CSV file. Moreover, product attributes are easily selected right on a single page to prevent abandonment. Mageplaza Quick Order extension has a high customizability to show with certain customer groups and works well with every product type.
Quick Order's Full Features
For store admins
Place Quick Order link at 3 main positions: by the Search box, Top menu and Footer
Display Quick Order page to specific groups of customers
Set route name and page title for the Quick Order page
Create/edit/display message to notify customers who have no permission to access Quick Order page
Change Quick Order label
Set the minimum number of characters to begin search
Restrict the number of product search results
Allow/disallow displaying product images
Change heading background color
Change heading text color
Change heading background button
Compatible with Mageplaza extensions: Checkout module, Change Qty, Call for Price, Request for Quote, Call For Price, ect.
For shoppers
Access the Quick Order page easily by clicking on the Quick Order link
Search products by name or SKU on an instant search box
View product image when searching
View product images, SKUs and subtotals of all items on one page
Select product attributes right on the Quick Order page
Adjust product quantity by hitting the plus/minus buttons
Quick adjust product quantity by entering the exact number
Duplicate or delete product
Add multiple products by entering multiple SKUs
Add multiple products by uploading CSV files
Add to list or clear products
Add to cart and go to checkout by one click
Why choose Mageplaza Magento 2 Quick Order
Mageplaza provides consistent and customer-centric extensions for your Magento 2 store.
We don't sell products for one time. We provide lifetime solutions which help our customers thrive with their businesses.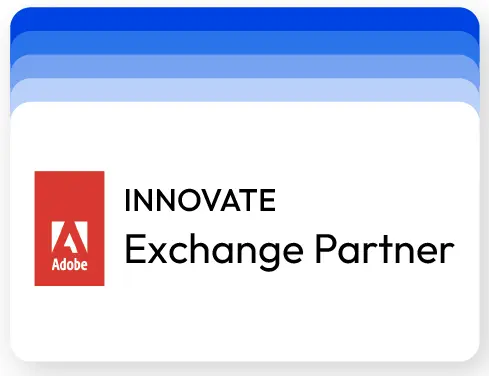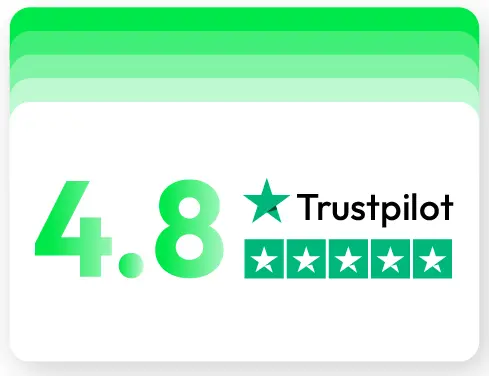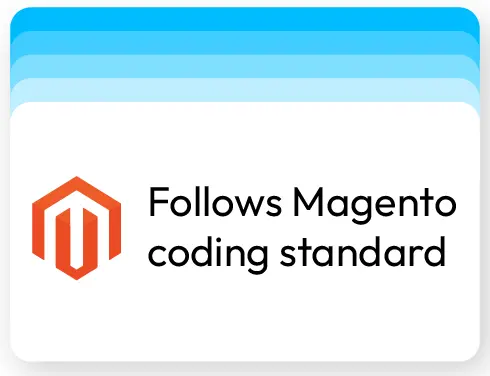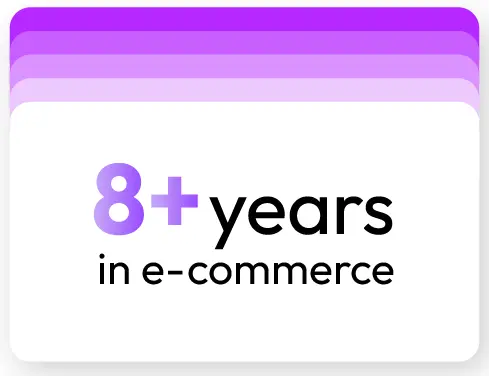 60-day Money Back
Extensive 60-day money-back period. You love it or get a full refund no questions asked.
Extensive Support Timeframe
Mageplaza provides support 16 hrs/day, 5.5 days/week to guarantee the seamless operation of our extensions on your store.
Install via Composer
Simple installation via composer helps you save time and eliminates technical issues during future updates.
Frequent Updates
Intensive update roadmaps ensure great performance, bug-free, highly compatible, and innovative extensions.