How To Make Money With Print on Demand Shopify
Experienced E-commerce Agency for

Magento/ Adobe Commerce/ Shopify/ Shopware

Development
The global Print on Demand market is worth $5.4 million by 2023 and is predicted to grow 24.6% annually between 2023 and 2031. This shows that it is a promising and potential market for online business. In this age of e-commerce, the POD model has not only revolutionized how businesses operate but has also unlocked an extraordinary avenue for those with the vision to explore it.
Join us as we delve into the intricacies of the Print on Demand universe, uncovering the secrets to success, and discovering how to turn your creative sparks into a thriving online store. In this journey, we'll not only explore the nuts and bolts of the POD model but also provide you with actionable insights and strategies to excel in this competitive landscape.
Let's dive in together!
Table of Content
What is The Print on Demand Shopify Model?
The Print on Demand (POD) model is a business approach in which products, typically custom-designed or personalized items like apparel, books, or promotional merchandise, are produced only when they are ordered by customers. This contrasts with traditional manufacturing, where products are typically produced in large quantities and stocked in inventory.
The Print on Demand model has become increasingly popular in the e-commerce industry, allowing entrepreneurs and creators to start businesses with relatively low upfront costs and minimal risk while offering unique and customized products to customers.
How Does This Model Work?
Like some other forms of online business, the POD model includes stages from production, marketing, and distribution to consumers. However, in the production and inventory management stages, this form shows some outstanding differences.
Product Selection and Customization
Product Catalog: POD businesses typically offer a range of customizable products. These can include apparel (such as t-shirts, hoodies, and hats), home decor (like posters and canvas prints), promotional items (such as mugs and tote bags), and even books.
Design Options: Customers visit the POD website or platform and choose a product they want to purchase. They are often presented with various design options, including pre-made designs, graphics, and the option to upload their own artwork or images.
Order Placement
Customization: Customers can personalize the product by selecting design elements (colors, patterns, graphics), specifying size and quantity, and adding custom text or images.
Order Confirmation: Once the customization is complete, the customer places an order through the POD website's shopping cart or checkout system. They provide their shipping information and make payment for the order.
Order Processing and Production
Automated Workflow: The order information is typically processed automatically by the POD platform or software. It is then forwarded to the production facility.
Digital Printing: Most POD products are produced using digital printing technology. This method is suitable for short runs and allows for high-quality, full-color printing with no setup costs. The digital printer applies the chosen design directly onto the blank product.
Quality Control
After printing, the product goes through a quality control check to ensure that the print is accurate, the product is free from defects, and it meets the specified customization criteria.
Packaging
Once the product passes quality control, it is packaged in accordance with the POD business's branding. Custom packaging can include labels, branding materials, and packing slips.
Shipping and Fulfillment
Shipping Details: The packaged product is shipped directly to the customer's provided shipping address. The POD business can use various shipping options to meet the customer's delivery preferences.
Fulfillment Services: Many POD businesses partner with third-party fulfillment services to handle the printing, packaging, and shipping processes. This allows the business to focus on marketing and customer service while the fulfillment center manages the production and logistics.
Read more: The A-Z of E-commerce Fulfillment: Strategies, Tips, and Insights
Customer Communication
Throughout the process, customers receive order confirmation emails, shipping notifications, and tracking information. This keeps them informed about the status of their order.
Customer Support
The POD business typically provides customer support to address any inquiries, issues, or concerns that customers may have. This can be done through email, live chat, or a dedicated customer service hotline.
Returns and Refunds
POD businesses often have a return policy in place to handle cases where customers are not satisfied with their orders. Depending on the circumstances, customers may receive refunds or replacement products.
Marketing and Sales
Online Presence: To attract customers, POD businesses often invest in online marketing and SEO strategies to increase their visibility on search engines and social media platforms.
E-commerce Platform: They may also sell products on popular e-commerce platforms like Shopify, Etsy, or Amazon, in addition to their own websites.
Read more: SEO Best Practices For Ecommerce Product Pages
What are the Benefits of Print on Demand Shopify Model?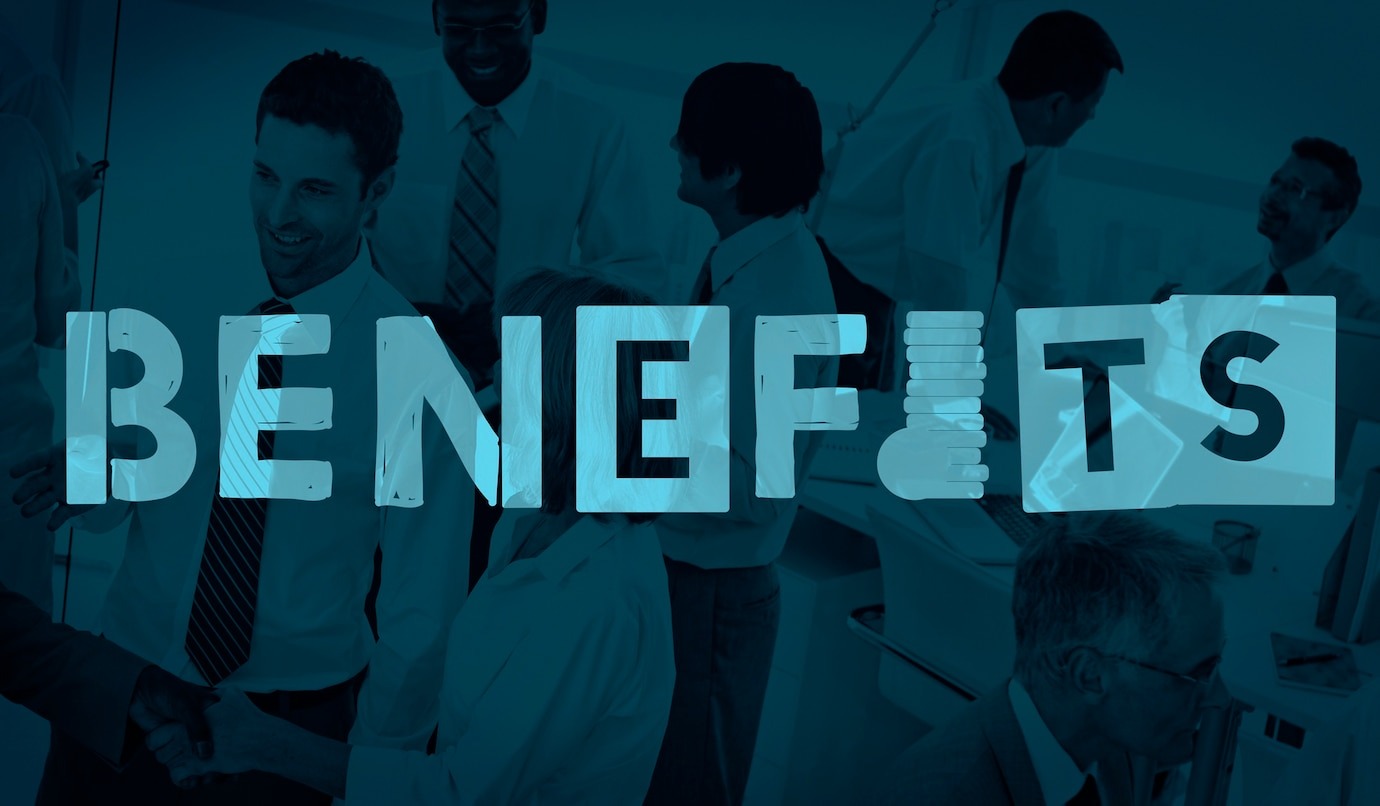 Low Startup Costs
Traditional retail businesses often require substantial capital for inventory, storage, and equipment. With POD on Shopify, you can start with minimal upfront costs, mainly focusing on website setup, marketing, and design expenses. This makes it an accessible option for entrepreneurs with limited resources.
Diverse Product Range
Offering a wide variety of customizable products allows you to cater to different customer preferences and market segments. You can target various niches and adapt your product offerings based on trends and customer demand, potentially increasing your sales opportunities.
Scalability
Shopify's scalability accommodates your business's growth. As you expand, you can easily add more products, integrate additional POD providers, and enhance your marketing efforts. This flexibility means you can start small and gradually scale up, reducing the risk associated with rapid expansion.
Reduced Risk
The POD model significantly mitigates inventory-related risks. Since you only produce items when orders are received, there's no need to stockpile products that might not sell. This risk reduction can lead to better financial stability and profitability.
Time Efficiency
The integration of POD services with Shopify streamlines the production process. This means you can focus your time and resources on activities that drive growth, such as marketing and customer service, rather than on the logistics of production and order fulfillment.
Global Reach
Shopify's international reach combined with POD's ability to handle global shipping opens up a vast customer base. You can access markets worldwide without the complexities of international logistics, potentially increasing your sales and revenue.
Flexibility and Creativity
The POD model allows for experimentation and creativity. You can easily test new product ideas, designs, and niches without significant upfront investment. This adaptability enables you to respond to changing customer preferences and market trends swiftly.
Branding Control
Maintaining control over your brand's image and identity is crucial for building customer trust and recognition. With POD on Shopify, you can customize packaging and marketing materials, ensuring a consistent and branded experience for your customers.
Types of Print on Demand Services
Print on Demand Shopify allows sellers and creators the freedom to choose the products and styles they want to pursue. This has created a very diverse and rich POD product ecosystem on Shopify. You can refer to some of the following popular industries to get started:
Apparel and Fashion:
Custom T-Shirts: POD services in this category allow customers to design and order custom t-shirts with personalized graphics, text, and artwork.
Hoodies and Sweatshirts: Customers can create custom hoodies, sweatshirts, and other clothing items with their own designs.
Activewear: Some POD providers specialize in custom activewear, allowing customers to personalize gym wear, yoga pants, and more.
Home Decor:
Posters and Wall Art: Customers can order personalized posters, canvas prints, and wall art for home decoration.
Cushion Covers: POD services offer customizable cushion covers, pillowcases, and throw pillows.
Tapestries: Customers can create custom tapestries with their own designs or artwork.
Promotional Products:
Mugs and Drinkware: Custom mugs, water bottles, and other drinkware can be designed and ordered through POD services.
Mousepads: Businesses often use POD services for promotional mousepads featuring their logos or branding.
Phone Cases: Customers can personalize phone cases with unique designs for various smartphone models.
Self-Publishing: POD services cater to authors and publishers by allowing them to print books on demand. This eliminates the need for large print runs and storage of physical books.
Notebooks and Journals: Customizable notebooks and journals are popular for personal use and gifting.
Calendars: POD providers offer custom calendar printing, which is often used for family or business calendars.
Art Prints: Artists and photographers can sell their artwork as prints through POD services.
Photo Books: Customers can create personalized photo books and albums using their own photographs.
Canvas Prints: Custom canvas prints are popular for showcasing artwork and photography.
Bags and Totes: Custom bags, backpacks, and tote bags can be designed and ordered through POD services.
Jewelry: Some POD providers offer customizable jewelry, including necklaces, bracelets, and earrings.
Hats and Caps: Customers can personalize hats and caps with custom designs or text.
How to Start Your Print on Demand Online Store?
1. Plan Your Store
Choose a specific market or niche for your POD products. Consider your interests, target audience, and market demand. Research your competitors to understand what's popular and where you can add value.
Outline your business goals, budget, and strategies. Define your product offerings, pricing strategy, and marketing plan. This plan will serve as a roadmap for your business.
2. Set Up Your Online Store
The next step is to create a unique and attractive store for yourself. It should represent the color and theme you want your brand to be about. This will make your business stand out among the thousands of POD stores in the market and build an image in the hearts of consumers.
Domain Name: Choose a memorable and relevant domain name for your store. Purchase and register it through a domain registrar.
Website Design: Customize your website using your chosen e-commerce platform. Select a theme or hire a designer to create a professional look that matches your brand.
POD Integration: Install a POD app or integration on your e-commerce platform. Connect to reputable POD providers like Printful, Printify, or AOP+.
Shopify Custom Development Services
Turn your basic Shopify store into a powerful, sales-driven, and unbeatable selling tool with our custom development services.
Learn more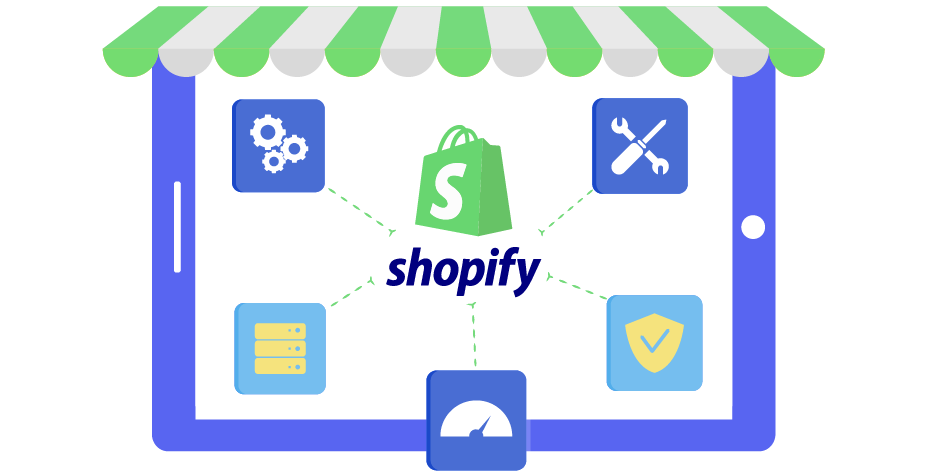 3. Product Selection
Select the types of products you want to offer based on your niche and market research. Consider customizable items like apparel, accessories, home decor, and more. Create or commission designs for your products. Upload them to your POD provider's platform, ensuring they meet the required specifications.
4. Pricing and Margins
Determine your pricing strategy, taking into account the cost of the base product, printing, shipping, and your desired profit margin. Calculate your profit margins by subtracting the product cost and fees from your chosen price. Be competitive but also profitable.
5. Marketing and Branding
Develop a strong brand identity, including a logo, color scheme, and brand messaging. Your brand should resonate with your target audience. Create a marketing plan that includes SEO optimization, social media marketing, email marketing, content creation, and advertising campaigns to drive traffic to your store.
6. Launch and Monitor Your Store
Test your store and order processing to ensure a smooth customer experience. Use analytics tools to monitor website traffic, sales, and customer behavior. Make adjustments based on data.
7. Order Fulfillment and Customer Service
Ensure your POD integration is set up to automatically process orders. Orders should be forwarded to the POD provider for production and fulfillment. Provide excellent customer service. Address inquiries promptly, assist with customization requests, and handle returns or issues professionally.
How to Create Designs When You are Not a Designer?
Creating print-on-demand (POD) designs when you're not a designer can be challenging, but it's certainly possible with some creativity and the right tools. Here's a step-by-step guide to help you get started:
Understand Your Niche and Audience: Before you start designing, research your target niche and audience. Understand their preferences, interests, and what kind of designs they would likely buy.
Choose Design Software: You don't need to be a professional designer to create basic POD designs. There are user-friendly design tools available for non-designers, such as Canva, Placeit, or Adobe Spark. These platforms offer templates and easy-to-use tools.
Learn the Basics: Spend some time learning the basics of the design software you choose. Familiarize yourself with tools like text, shapes, layers, and how to use colors effectively.
Use Templates: Many design platforms provide templates for various POD products like T-shirts, mugs, phone cases, etc. Start with these templates, as they can make the design process much easier.
Typography: If your design involves text, choose fonts that match your niche and are easy to read. Experiment with font sizes, colors, and styles.
Graphics and Images: If you want to include graphics or images, consider using stock photos or illustrations from free or paid sources like Shutterstock, Unsplash, or Freepik. Ensure you have the right to use these images for commercial purposes.
Simplicity is Key: As a non-designer, it's often best to keep your designs simple. Clean and minimalistic designs can be quite effective and are often easier to create.
Color Palette: Stick to a limited color palette that complements your niche and audience. Too many colors can make your design look cluttered.
Test and Iterate: Create multiple versions of your design and ask for feedback from friends, family, or online communities. Be open to making improvements based on feedback.
How to Find a Supplier for Your Store?
Finding the right supplier for your store is crucial for the success of your business. Whether you're starting a retail store, an e-commerce business, or any other type of venture, here's a step-by-step guide to help you find the right supplier:
Define Your Product Needs:
Start by clearly defining the products you need for your store. This includes specifying the type of products, quantity, quality standards, and any unique specifications. Having a clear understanding of your product requirements will help you find a supplier that can meet your needs precisely.
Conduct Thorough Research:
Research is a critical step in finding the right supplier. Use online resources, such as search engines and B2B marketplaces, to identify potential suppliers. Attend industry-specific trade shows and exhibitions to meet suppliers in person. Additionally, ask for recommendations from industry peers, mentors, and local business associations.
It's essential to verify the credentials of potential suppliers to ensure they are legitimate and reliable. Look for industry certifications and licenses that demonstrate their commitment to quality and compliance. Read reviews and testimonials from other businesses to gauge their reputation.
Negotiating with suppliers is a crucial part of the procurement process. Discuss pricing, payment terms (e.g., net 30, net 60), minimum order quantities, and delivery schedules. Make sure the terms are favorable and align with your budget and business requirements.
Before committing to a supplier, request samples of the products you intend to sell. This allows you to physically inspect the quality, packaging, and overall suitability of the products. Sampling is particularly important if you're dealing with unique or custom products.
Build Strong Relationships:
Cultivating strong relationships with your suppliers is key to long-term success. Good relationships can lead to benefits such as better pricing, priority access to new products, and a more reliable supply chain. Effective communication and collaboration with your suppliers are essential for building these relationships.
By following these tips, you'll be better equipped to find a reliable supplier that meets your specific needs and contributes to the success of your store. Remember that supplier selection is a critical decision, so take your time to research and choose the right partners for your business.
How to Make Money with Your Print on Demand Business?
Among thousands of sellers using the POD model on Shopify, your problem is to make customers know you, buy, feel satisfied, and become loyal customers. To do that, you must create for them values ​​that they feel are more worthy than other stores. Please refer to some suggestions below to make your online store stand out in the market.
Keep up Lastest Trends
Stay informed about current trends and hot topics in your niche or industry. Monitor social media, follow influencers, and read industry news to identify trends that can inspire your designs. Trendy designs are more likely to attract customers.
Product diversification
Offer a wide range of products beyond just T-shirts. Shopify allows you to integrate with various POD apps that enable you to sell items like hoodies, mugs, phone cases, and more. Diversifying your product offerings can increase your revenue potential.
High Quality Designs
Invest time and effort in creating high-quality, eye-catching designs. If you're not a designer yourself, consider hiring a professional or using design tools to craft appealing artwork that resonates with your target audience.
Competitive Pricing
Research your competitors and set competitive pricing for your products. Take into account the cost of production, Shopify fees, and your desired profit margin. Consider offering discounts or bundling products to attract more customers.
Optimize Product Listings
Create detailed and compelling product listings. This includes high-quality product images, clear and engaging product descriptions, and relevant tags and keywords. Effective SEO optimization can help your products rank higher in search results, increasing their visibility.
Product Marketing
Implement a robust marketing strategy to promote your Shopify store and POD products:
Social Media: Utilize platforms like Instagram, Facebook, Pinterest, and TikTok to showcase your products, run contests, and engage with your audience.
Content Marketing: Start a blog or produce content (videos, articles) related to your niche. Share this content on your website and social media to attract organic traffic.
Email Marketing: Build an email list and send out newsletters, product announcements, and exclusive offers to your subscribers.
Paid Advertising: Consider running paid ads on platforms like Google Ads and Facebook Ads to reach a wider audience.
Influencer Partnerships: Collaborate with influencers in your niche to promote your products to their followers.
Offer Personalization Options
Allow customers to personalize their chosen products with names, initials, dates, or custom text and graphics. Personalized products often command higher prices and can set you apart from competitors.
Provide Excellent Customer Service
Deliver exceptional customer service by promptly responding to inquiries, ensuring accurate order fulfillment, and having a hassle-free returns or exchanges policy. Positive customer experiences lead to repeat business and referrals.
Print on Demand FAQs
1. Is it expensive to start a POD business?
Starting a POD business can be relatively cost-effective compared to traditional retail models since you don't need to invest in inventory. Costs may include website hosting, marketing, design software, and any fees associated with the POD platform you choose.
2. Can I use copyrighted or trademarked images in my POD designs?
No, using copyrighted or trademarked images without permission is illegal and can lead to legal consequences. Always ensure you have the rights to use any images or designs in your POD products.
3. Are there any disadvantages to running a POD store on Shopify?
Disadvantages can include lower profit margins compared to traditional manufacturing, reliance on third-party POD providers for quality and fulfillment, and potential competition in popular niches.
4. Do I need a business license to start a POD business?
The need for a business license or permits depends on your local regulations and the scale of your business. It's advisable to consult with local authorities or a legal professional to ensure compliance.
5. How do I choose a POD provider or app for Shopify?
Consider factors like product offerings, print quality, pricing, shipping times, integration with Shopify, and customer reviews when choosing a POD provider or app. Popular options include Printful, Printify, AOP+ (All Over Print), and Teespring.
Final Verdict
The innovative approach of Print on Demand (POD) model has redefined the way businesses operate, offering a low-risk, high-reward strategy for those willing to tap into its potential. Understanding the intricacies of the POD model, from product selection and customization to order processing and marketing, is crucial for anyone looking to embark on this entrepreneurial journey. By grasping these key elements, you can harness the power of the POD model to create a thriving online store.
Now, it's time to take action and turn your POD aspirations into reality. Start by defining your niche, setting up your Shopify store, and exploring the vast possibilities that Print on Demand offers. Keep an ear to the ground for the latest trends, continually refine your designs, and engage your audience through effective marketing.
Seize this opportunity, build your brand, and make your mark in the exciting world of e-commerce. Your success awaits, one customized product at a time.

Marketing Manager of Mageplaza. Summer is attracted by new things. She loves writing, travelling and photography. Perceives herself as a part-time gymmer and a full-time dream chaser.
Website Support
& Maintenance Services
Make sure your store is not only in good shape but also thriving with a professional team yet at an affordable price.
Get Started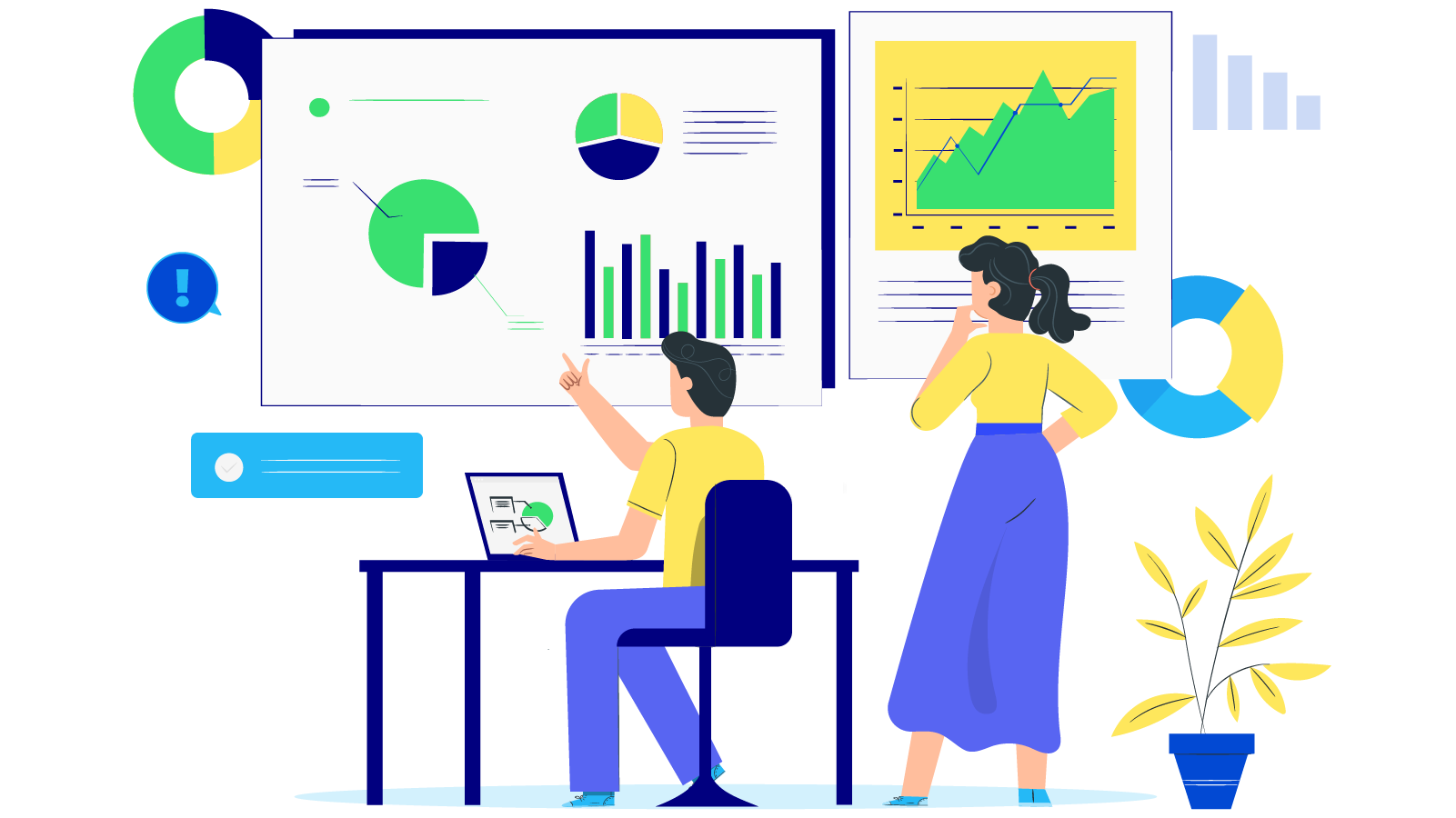 New Posts



People also searched for
Print on demand Shopify
2.2.x, 2.3.x, 2.4.x
Subscribe
Stay in the know
Get special offers on the latest news from Mageplaza.
Earn $10 in reward now!