Shopify Custom
Development
by Avada Commerce
Turn your basic Shopify store into a powerful, sales-driven, and unbeatable selling tool with our custom development services.
Talk to us now!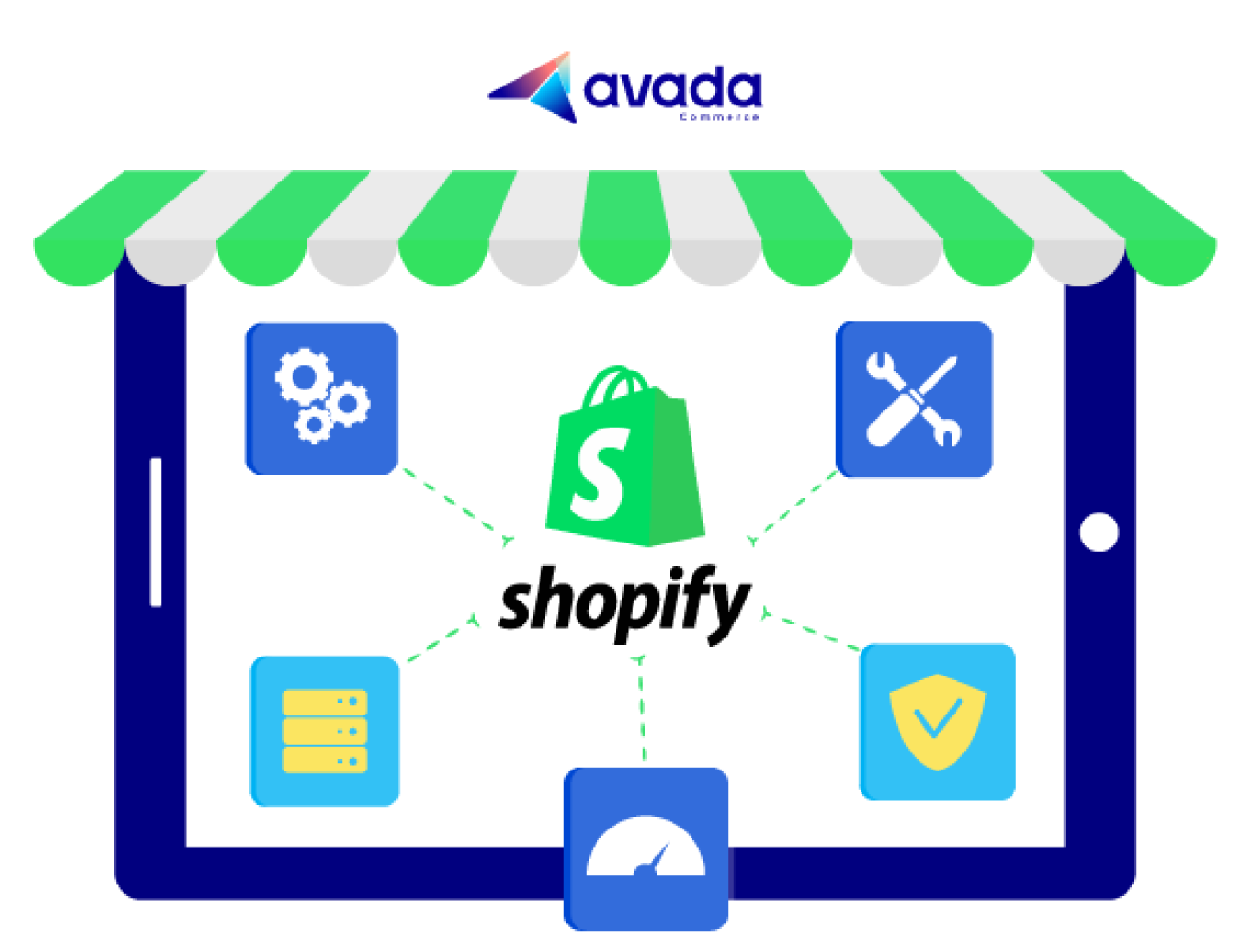 Why is Avada Commerce your trusted choice?
Avada Commerce has proved its power in the Shopify app market with a huge number of merchants worldwide. As a part of Avada Commerce, Mageplaza believes that all clients will be satisfied with our Shopify services.
Shopify Custom Development Services
With Mageplaza end-to-end solutions, you'll know how to customize Shopify to enhance customer experience and boost your sales.
Why us for your Shopify custom development?
We know that the default Shopify store has many limitations. With our help, you'll know how to customize Shopify to meet your requirements and rocket your sales.
Various custom development services
We offer a wide range of Shopify custom design packages for you to freely choose from.
User-centered design
We'll make your Shopify store user-friendly and high-converting, eliminating the chance of losing any customers.
Mobile-first approach
With a huge number of mobile audiences, we focus on responsiveness and outstanding performance on any device.
Experienced developers
Our Shopify experts work wholeheartedly to provide you with the best possible services.
Transparent pricing
Instead of requiring you to leave an email and requirements, we publish the price of each package clearly.
Dedicated consulting & support
We're always willing to assist you whenever you need us. Don't hesitate to contact us for free consultations!
Our Shopify custom development process
It's time to boost your Shopify store!
Have other custom development requests that are not listed above? Drop us a line, and we'll contact you in no time!
Frequently asked questions (FAQs)
Shopify development services are services provided by developers that specialize in working with Shopify to create custom features and functionalities. These services can help store owners tailor their online store to specific needs.
Shopify development services can include the following:
Shopify custom design, homepage, product page, collection page, and others
Custom functionality development (e.g., personalized product recommendations, site speed optimization, multiple currencies, etc.)
Custom theme development
Other custom development packages
Overall, Shopify development services will help grow your business by providing unique solutions tailored to your particular needs.
No, you don't need to have technical skills to work with developers for Shopify custom development services. But it's essential to have a clear understanding of your specific requirements and goals so that developers can deliver the custom solution that you want.
The cost of Shopify custom development services ranges from $34.9 to $959, depending on the packages you choose and your specific requirements. Using Shopify custom development services by Mageplaza, you can choose the packages you want and check out immediately, without requesting a quote from us.
The timeline for Shopify custom development services depends on the project's complexity and your specific requirements. When you add packages to your cart, don't forget to let us know your requirements in the "Tell us more" section. We'll get back to you with the estimated time.