Why is Shopping Online a significant threat
The Most Popular Extension Builder for

Magento 2
With a big catalog of 224+ extensions for your online store
In the past, when the internet did not develop as now, almost exchanges of humans were dealt together directly. For example, going to a physical shop to purchase clothes or to the airport to book a ticket… By this way, they trust in the goods they bought.
Nowadays, the internet is becoming more and more popular, and a new shopping method is informed - Shopping Online. Shopping online is a form of e-commerce that allows customers to buy products or services directly from sellers through the internet using a web browser regardless of distance and time.
In today's article, let's explore outstanding benefits of shopping online, online shopping security threats as well as how to protect from online shopping security threats.
Without further ado, let's get started!
Table of Contents
The outstanding benefits of shopping online are expected
The shopping online not only supplies to consumers many advantages but also makes human of society more civilized, particularly as:
For Sellers
Expanding size of customers
Shopping online helps store-owners expand a size of clients in both domestic and foreign because the internet is global and widespread around the world.
Instead of spending too money to pay for traditional stores although some costs don't have a great influence on business, you just buy a suitable aisle to update your products and try to maintain your business well.
Not similar to traditional business, sellers can know competitor's' price to give the best price for themselves and their customers.
For Customers
When you participate in shopping online, you can have saved money with two reasons followings:
The first is everyone can find so many cheaper items on internet and sellers also understand this clearly, so they will usually try to reduce the price as much as possible to get more customers.
You can find a variety of online store selling the same products you want to compare prices together and make the best decision.
The convenience of shopping online help you have your favorite items while you are staying at home or working. Also, all of the store-owners show their price in public, so it is easy for you to compare the price to have the best choice.
Online shopping allows you find items that are not available or sell out in the physical store. Besides, you can buy products which don't relate together at the same time as clothes and foods.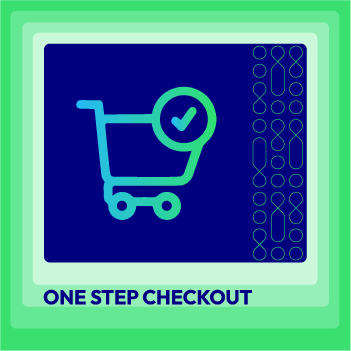 One Step Checkout for Magento 2
Cut down 80% of checkout time & increase 30% of conversion rates
Check it out!
The shopping online is still called as the smart method to serve the daily consumption of human. However, in the virtual space, it is not hard for us to realize the disadvantage which is opposite to its glory.
Continue to approach in the view of sellers and customers, let's see!
For Sellers
Careful in building confidences
Different from the traditional shopping, shopping online gives you the typical advantage, that is shortening the distance between sellers and buyers so that you just stay at home, and you can buy your favorite items. This means customers can not touch or try products and store-owners have a limitation in building clients' confidences.
Instead of coming to the physical shop to buy products, store-owners must ship them by themselves, or they can hire shippers and pay money for it. This means the sellers must carry an extra business cost.
For Customers
High risk

Product: When you buy products from any website, touching and feeling it is impossible, and you can just see and read information the shop-owners post on the site. Thus, you don't know it is true or false, which is difficult for you to have right decision.
Money: A payment that is quite usual method is using a credit card. Therefore, you may have risk in transferring money.
Delivery problems: Sometimes you can face to failed shipping.

Changing and returning
Because of not feeling product directly, you can be unsatisfied when you receive. And you want to change or return them, which is a little complicated to both buyers and sellers.
The advantages and disadvantages I listed just particular things we can see clearly and determine that shopping online is right or wrong basing opinion. But overall reviewing, shopping online gives people certain conveniences in the busy society.
8 Online Shopping Security Threats you should know
Fake Online Stores
Nowadays, there are many fake online stores tricking people into buying fake products. These products will never be delivered to the customer. These fake online stores churn out lucrative offers that are hard to ignore—luring customers to purchase products they will never receive. Another vital reason many people fall into this trap is because these fake online stores are named and look like legitimate online stores. Only minor changes in the name can be easily missed.
Adware
You may be exposed to ads on online stores or social networking sites.
These ads aren't always legit, even though they promise an offer that's hard to ignore, such as a free MacBook. When users click on these ads, they will be asked to fill in their personal information, which the malicious user can then steal for its own purposes.
Credit Card Fraud
This is one of the biggest downsides of online shopping. There are a lot of malicious users blocking online shops at payment gateways. You will select the items you want to buy, and then at checkout, you are redirected to the malicious user's website instead of the legitimate payment gateway. It looks like your merchant portal, and you reveal your credit card information.
Identity Theft
Identity Theft is one of the most popular security risks of online shopping. Cybercriminals can hack into private websites as well as steal users' login credentials or credit card details. If they are not impersonating users by making unauthorized purchases, they are selling their personal information online.
Many online shoppers occasionally fall victim to identity theft during the holidays due to the rise in online shopping.
Unencrypted Data
When shopping online, remember you must have noticed that there is a lock icon in the address bar on sites like amazon. This icon shows that the website uses a secure protocol to share your information in an encrypted manner so that it cannot be viewed by anyone monitoring your traffic. This allows you to share personal and payment information without worrying that it could be stolen.
Data Breaches
A data breach happens when hackers gain unauthorized access to data in web applications. As soon as you enter your personal information into websites when shopping online, you run the risk of having it exposed in the event of a data breach.
While e-commerce store owners are responsible for securing their web applications, you must be careful with the information you give out.
Fake Apps
Like fake online stores, there are cases where malicious users develop fake apps that look like real deals. Users unknowingly download them and then provide their personal information, which malicious users can then record.
This information can be sold online, used by hackers to impersonate someone else, or in a ransomware attack. The hacker promises to return the information if the user pays a certain amount of ransom.
Unsecured WiFi
Using unsecured WiFi to shop online is not a good idea as it allows data to be moved across networks without encryption. It creates an opportunity for hackers to locate you and the connection point.
With this setup, hackers can get hold of any personal information you're providing on the provider's servers, such as login credentials, credit card details, and email addresses.
How to Protect from Online Shopping Security Threats
It would be best if you acknowledged the presence of cybercriminals to protect yourself when shopping online. From there, you are more aware of checking your network security as well as what to do to avoid risks from hackers.
Use Powerful Anti-virus/Anti-Malware Software
You ought to update current versions of the apps and software running on your software to keep your devices and operating systems clean. These updates will protect internet-connected devices from online attacks and vulnerabilities.
Don't ignore system update notifications. They help improve the security of your system and protect you from online shopping scammers.
Update Your Browser and Operating System
Hackers can introduce viruses and malware to your device without physical contact and take over your personal information. You can prevent that by installing reliable anti-virus or anti-malware software. The software is built with an advanced algorithm that helps detect malicious activities. It even prevents you from accidentally logging into a malicious website.
Implement Script Blockers
Script Blocker is a perfect extension, providing an extra layer of security for browsers. It is used to block unnecessary and harmful scripts like JavaScript and iframes in the retail stores that you visit. Installing a script blocker on a browser will help prevent you from falling victim to hackers who take advantage of malicious scripts to exploit users.
Avoid Using Debit Cards
You should use a credit card to shop online than using a debit card. And that's because credit cards offer more protection to consumers if something goes wrong. In case you pay for products with your credit card and the product is not delivered to you, you can dispute that with the card issuer. Plus, if a hacker steals your card information and makes unauthorized purchases, you have no cost for a quick report.
Use a Virtual Private Network (VPN)
Free hotspots are available in public places that are not safe from attacks. Whenever you go out and look for things to buy online, make sure you use a Virtual Private Network (VPN). It's an online service helping you protect yourself when using public networks. An effective VPN will mask your identity online and encrypt your internet traffic, making it challenging for hackers to track your online activities as well as steal your data.
Steer Clear of Unsecured Websites
When shopping online, make sure you purchase from websites that encrypt your information. Otherwise, hackers can access your transaction details and steal your data when you pay. Avoid sites that don't have HTTPS in their URLs or a padlock icon next to the URL. A closed padlock is a sign that your personal information is encrypted.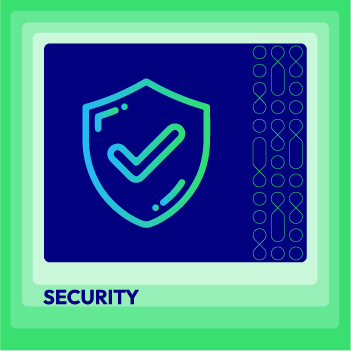 Protect your store from cyber threats with Mageplaza's top-notch security services
Check it out!
The bottom line
Cybercriminals are taking advantage of online vulnerabilities to defraud shoppers. Unluckily, that's not going to stop anytime soon. The best way is to protect yourself. Just trying to implement security measures for shopping online can save you from great dangers. And be wary of all solicitations.
Hopefully, after reading this article, you can have a clearer view of the dangers of online shopping, how to protect from online shopping threats, and the great benefits of shopping online for everyone.
Website Support
& Maintenance Services
Make sure your store is not only in good shape but also thriving with a professional team yet at an affordable price.
Get Started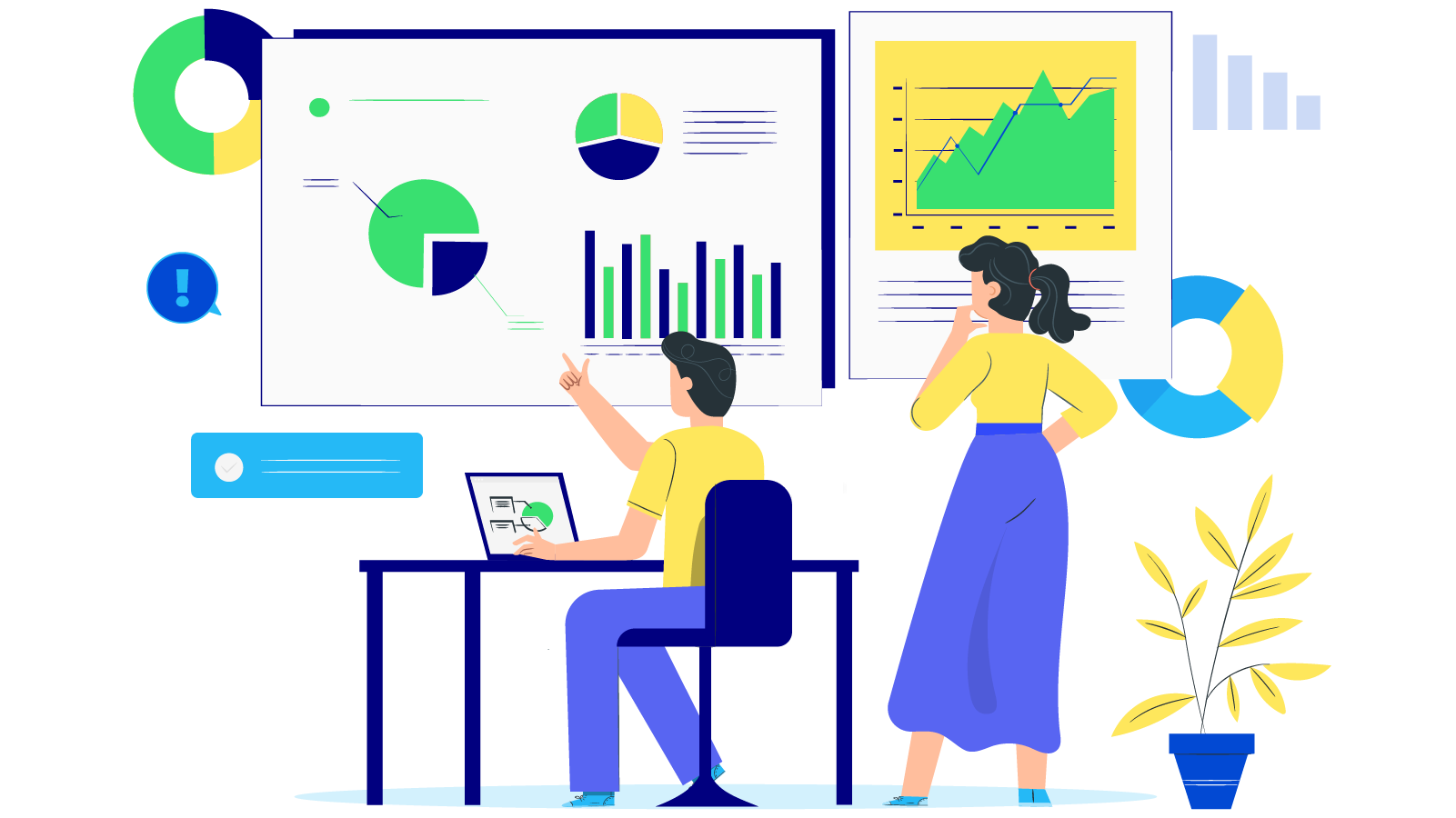 New Posts



Subscribe
Stay in the know
Get special offers on the latest news from Mageplaza.
Earn $10 in reward now!