Why are backlinks important for SEO?
The Most Popular Extension Builder for

Magento 2
With a big catalog of 224+ extensions for your online store
In the early days, Google's ranking algorithm used to be about numbers. The number of backlinks you got, the higher your site ranked. Consequently, those who deal with SEO would do everything they could to gain as many links as possible for their websites.
However, the industry has experienced some changes these days. Since Google's algorithm becomes more "smart" and complicated, the role of backlinks has changed. Quality is the one that matters most rather than quantity, and generating backlinks has become a completely nuanced process.
This article will hand you a thorough and efficient understanding of backlinks, in addition to providing a few ways to gain backlinks for your website.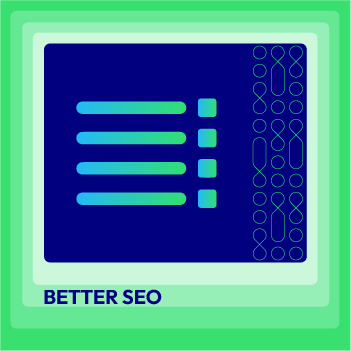 Drive more traffic to your online store and boost your rank on search engines
Check it out!
Table of Contents]
What are Backlinks?
A backlink is a link placed on another web page that points to a page on your website. These links are placed on the characters, the anchor text, or the image or even the Url of your website, provided that when you click on them the user will be navigated to your page. Offpage-SEO together with Onpage-SEO are two biggest factors in Search Engine Optimization. And backlinks are of course the backbone of any offsite-SEO strategy. Let's dive right in and see how can you leverage the power of backlinks to push your SEO performance beyond the greatness.
Types of Backlink
Nofollow links
We all know that links are similar to votes for trustworthy websites, but what if you don't mean to vote for a source but still need to link to it?
Nofollow links contain the rel="nofollow" attribute to tell search engines like Google that they should not pass PageRank (PageRank is the ranking algorithm of Google Search). A nofollow backlink will appear like this:
<a href="https://www.mageplaza.com.com/"rel="nofollow">this is a nofollowed link</a>
Suppose that nofollowed links don't pass PageRank, they won't help you get a higher rank on the SERPs. Nevertheless, Google made an announcement in September 2019 that they were developing the nofollow attribute.
As nofollow was created, Google would not count any link according to this way as a signal to use within its search algorithms. Now everything changes. All the link attributes are considered hints about which links to consider or eliminate within Search.
DoFollow links
A followed link is one that does pass trust, and thus, does not have the nofollow attribute included.
A followed backlink will appear like this:
UGC links
Using a new attribute introduced in 2019, UGC (User-generated content) links are those that derive from the links of blog and forum comments. The attribute tells Google that the link has been generated by a user and not the webmaster.
A UGC backlink will appear like this:
<a href="https://www.mageplaza.com.com/"rel="ugc">this is a UGC link</a>
Sponsored or paid links
In some cases, you pay an influencer or blogger to promote a piece of your content or create a product review. Then, a rel="sponsored" attribute should be included to notify Google.
A sponsored backlink will appear like this:
<a href="https://www.mageplaza.com/" rel="sponsored">this is a sponsored link</a>
High authority links
High authority backlinks are those that derive from reliable sources, as an example from a newspaper (Google likely trusts a link from the Guardian) or from a famous website that has won trust.
Unnatural links
The wrong links can negatively affect your site's ability to rank on Google and can harm any rankings you already achieve. Bad links are often considered natural or toxic links.
Unnatural links derive from low-quality or unreliable sites or are in direct violation of Google's Webmaster Guidelines and exist only to try and maneuver search engine rankings.
This means paid links that aren't attached with sponsored or nofollow attributes, those from low-quality bookmark websites or directories, commonly-used footer links, or an unnatural range of links that contain exact match anchor text.
By connecting your site with your Google Search Console account, you can have a thorough look at your overall backlink profile health, before spending time checking every backlink.
How Important are Backlinks?
Increase your reliability and credibility
Good links from authoritative and reliable sources can help you rank better from an SEO viewpoint, as well as enhance your credibility and trustworthiness as a business.
For example, you're running a tech startup. If you decide to land some press coverage and a link from TechCrunch, you'll receive a considerable credibility increase from that. If you then continue to get links from the New York Times, TechRadar, or BBC, that is some major industry authority mentioning you and bringing traffic to your site.
Help you get a higher ranking position
Backlinks do support you to rank better on Google and other search engines. Without quality backlinks redirecting to your website, you're missing out on one of the essential ranking factors, one which can show that you're a trustworthy authority in your industry and, thus, deserve to get a high position for key search terms.
According to a study from Backlinko, a higher number of backlinks go with better rankings on Google. For links to help you rank better, you have to ensure that you're getting quality links. You'll want to stay away from those that violate Google's Webmaster Guidelines, like the one that belongs to the classification of a link scheme aiming to dominate search results.
Bring referral traffic to your page
When the web first went live, links were navigational only. The aim of links is to lead web browsers from Page A to Page B, within one site or among different sites. And while links are now regarded as a ranking factor by Google, the principle hasn't changed that high-quality links drive healthy traffic to your site.
Let's step back to the above example; related press coverage can lead interested readers to your website. That, in turn, markets your brand to new audiences who potentially convert into customers. Besides, you can have a chance to bring this traffic to a remarketing list to target different paid media channels.
Help Google find new pages
Googlebot depends on links to explore new pages on the web - this is one of the key ways how content is found, crawled and indexed. A link from a reliable source will facilitate your content to be indexed by Google faster, which means it could rank faster.
How to use Backlinks effectively?
Creating a backlink is relatively simple, but in SEO, a backlink is not enough to beat your competitors, sometimes you need thousands, even millions of Backlink to earn results in SEO. However, it is not so that you plow backlink all day and night and spam this tool bluffly. By creating the links will certainly be subject to penalties from Google Webspam and all the effort to do your link will fall into the river tank.
Instead of making links indiscriminately and massively, businesses should often create backlinks from high Pagerank sites with certainty. The website has high Pagerank almost sites are reputable and active. Therefore, backlinks from websites are quality backlinks and are really useful for increasing the rankings of websites. In addition, businesses can buy or exchange links in moderate and regular quantities for avoiding penalties from Google Webspam.
In addition, one more thing Backlink that businesses also need to pay attention is the backlink to the site is not cool or strong website quality or not the same theme with the business website doing SEO, which will be totally unprofitable for the website, even causing a decrease in Pagerank website of the business. In addition, you should pay a bit attention on the diversity and structure of the anchor text profile. An unnatural anchor text list may harm your website in many ways.
How to Check Backlinks with Google Search Console
Google Search Console offers you data about your site's organic search traffic and comprehensive performance. It doesn't charge you any fee, and you just need to sign up for a free account and verify the ownership of your site.
When you've signed in, click on Links on the sidebar. The number below "External links" displays the total number of unique backlinks to the site. '
There are three reports:
Top linked pages: The most linked pages on your site
Top linking sites: The websites that link to your sites most
Top linking text: The most commonly used anchors when linking to your site
Additionally, you can export your website's external links under the form of a CSV file in the top right corner.
How to Gain Quality Backlinks
When your website is ready for backlinks, it'll be alluring to achieve as many as possible. However, the quality of your backlinks is way more important than the quality. In fact, the wrong links can harm your search engine results rather than boosting your organic traffic. Therefore, the best way to ensure you build quality backlinks is to hire a link building agency or build an expert in-house link building team. Below are the evaluation criteria that decide whether a backlink is beneficial for your link building strategy:
1. Authority
Google relies on algorithms to identify a site's authoritativeness. It used to publish the details of the algorithm - called PageRank - but it stopped sharing several years ago. Now the one and only way to discover a page's official ranking is to consider the algorithm yourself. However, that requires your knowledge about things like "normalized link matrix" or "eigenvector".
Meanwhile, you can get assistance from 3rd-party SEO tools, such as Mageplaza's SEO Tool, Open Site Explorer, Semrush, or Ahrefs.
2. Relevance
Some backlink chances will be great for you. These are links that derive from ages directly relevant to your product or service.
For instance, if your business sells maternity clothes, you would want a backlink from a product review website that targets future moms.
However, do not be a backlink snob. You won't get many perfect fits, so keep open to backlinks that are related to what you do. Your maternity clothing business will operate well with a backlink from a parenting blog or a fashion magazine.
If you run a merely e-commerce business, geo-targeting won't be important in your search for backlinks. If you have a physical location or you provide in-person service, your most related backlinks will be those that are directly adjacent to your business and in your area. Second, best are those that are subject-related or geographically targeted.
3. Link quality
Regularly, you can rely on sites with high scores on 3rd-party evaluation websites. Nonetheless, there are also some toxic websites that might game the system. Websites can pretend to be reliable by fake feedback, ratings, and testimonials, but the overall quality of the domain will reveal the truth.
A website can falsify authority, but it can't fake organic keyword ranking or organic search. If you use a 3rd-party tool and analyze the domain that your potential backlink derives from, you can confirm whether it's ranking well for various keywords and driving traffic. Manipulated websites will not stand at the top of that list.
4. Outbound link quality
Whenever you have the chance to analyze backlink from a website, go to it and check out what other outbound links they contain. Are they organically positioned, or did someone forcefully place them here? Let's have a comprehensive quality check. If the website seems like it accepts related and authoritative links, and it adds them properly, you can feel safe about your link being here as well.
Moreover, there's a link-building technique known as "broken link building". You can make use of this tactic to seek those links that trusted sites are adding to broken pages. And these pages contain content that you offer, representing this error to site owners and showing how they can fix this by linking to your content instead.
5. Editorial standards
You will gain more street credibility with a backlink from a website that is selective about the backlinks it provides. If your backlink derives from a website that offers links like candy, nothing is impressive. Discover websites that have actual editorial standards. It might take longer and might not be approved right away, but it's worth getting that acceptance. If you deal with a professional agency, they most often have established relationships with the managers of reliable resources. For example, the experts at Editorial.Link, a high-quality link building agency, are confident about the results that the links they build bring. This is all because they have trust in their partners.
6. Indexing status
Don't bother gaining backlinks from any website that is not indexed. If a website is not in the index, it will never appear on an organic search.
Websites are indexed as Google's spider crawler visits and discovers them, following links to figure out what's there. Every page it expires will have either an index or a no-index meta tag, and the spider puts that page in the index or not as guided.
Luckily, it's super simple to identify if a website is indexed. If you get a backlink from architecturaldigest.com, just search for "site:architecturaldigest.com/" on Google. If it doesn't show up in the results, you should not get the offer.
Magento SEO Services
by Mageplaza
Let experienced professionals optimize your website's ranking
Learn more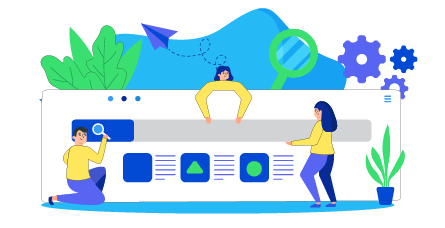 Some Amazing Strategies to Create Great Backlinks
Comment on related blogs
If you're cautious about the blogs that you select to comment on, and if your comments bring value to the post, you can gain considerable traffic with this method. Adding value is your ultimate aim. You're not just attempting to have your link posted, you're going to construct a connection with the blogger and express yourself as a thoughtful, knowledgeable contributor to the industry.
To create the best impression, pick one point from the article to address. Express your thoughts in a few sentences and generate your backlink inorganically.
Join industry forums
If you take part in forums related to your niches, you can gain your backlink out there and achieve some referrals to your website. Firstly, search the word "forum" and the name of your niche or industry on Google.
Submitting your profile on one of these forums will bring you a backlink, as they're inclined to ask for it as part of the registration process. Ensure you include the keywords you want to rank for as part of your profile.
Then, you can:
Begin discussion threads
Post on others' threads
Interact with other users
If others are uploading their links in comments, go ahead and include yours.
If you choose this way, it is ideal to avoid being excessively promotional.
Format your links properly
There are two types of backlinks that you can depend on to be transparently relevant:
Naked links that appear as the URL itself
Branded links that contain your company name
It might seem clear, but you need Google's crawlers to determine the link is relevant. Or else, they might discount it.
Summary
In closing, backlink is the soul of SEO fofpage and a decisive factor in the success of SEO project. It also plays a crucial role in the search engine optimization process and increases your PageRank with Google.
All issues will be solved with Magento 2 SEO extension: Magento 2 SEO Features
Website Support
& Maintenance Services
Make sure your store is not only in good shape but also thriving with a professional team yet at an affordable price.
Get Started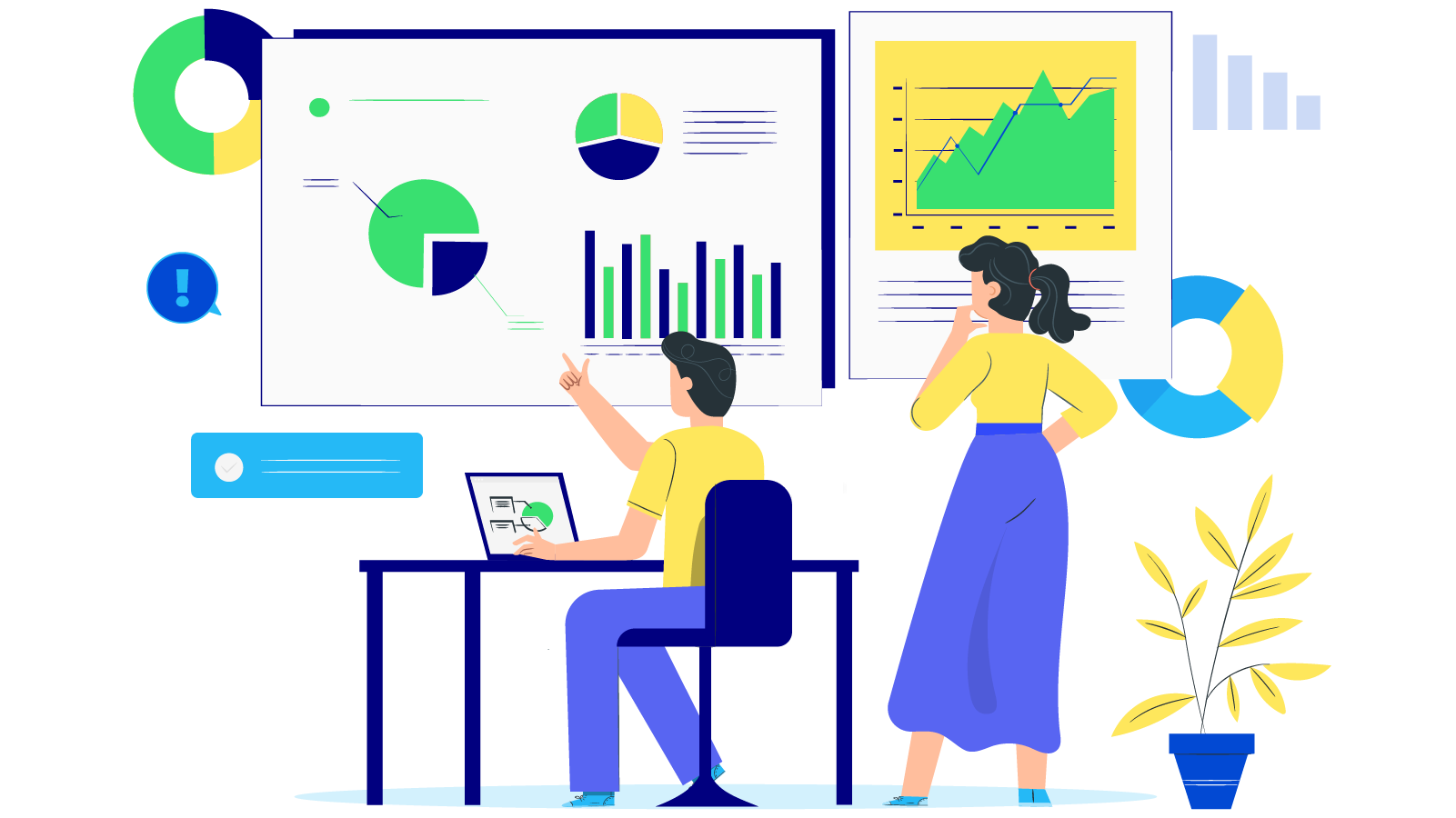 ---
---
New Posts



People also searched for
backlinks important

backlinks in seo

seo magento 2 backlinks
2.2.x, 2.3.x, 2.4.x
Subscribe
Stay in the know
Get special offers on the latest news from Mageplaza.
Earn $10 in reward now!