What is a QR code? Everything about QR codes
The Most Popular Extension Builder for

Magento 2
With a big catalog of 234+ extensions for your online store
Millions of users are using QR codes now. Coupled with the fact that Apple has incorporated the QR code scanning camera app with the latest Android smartphones being able to do the same, QR codes have a lot to do with.
In 2021, you should use QR codes to diversify your marketing tactics and strengthen your advertising materials and collaterals.
Table of contents
What is a QR code?
A QR code simply consists of a black square and dots (yeah). That, essentially, is what a QR code looks like. The pattern on QR codes can be alphanumeric, numeric, binary or Kanji (a form of Japanese character originated from China).
QR codes stand for Quick-response codes, which are two-dimensional barcodes containing data that point to a website or application.
The idea behind a QR code is to create an image that any mobile device can read (or scan) with a certain QR code scan application and transfer it to something meaningful.
What is a dynamic qr code?
In the development of QR codes, there are two types which were created:
Static QR Code. The destination site URL is placed directly into the QR code and can't be modified. This QR code type is not as useful as the next one.
Dynamic QR codes. You use a short URL for the QR code which then re-directs users to your destination site URL. This short URL works like an intermediary that connects the code with the data. After the QR code has been generated, you can change the short URL.
(keep in mind that once a code is generated, it will permanently attached to the link)
Why are the dynamic QR codes much better than the static ones?
Let's say if your boss is someone who always changes his mind about what link to use. Another example is if you want to use your website URL this week, your Facebook page the next week, and your Instagram page the other week, etc. These modifications make a lot of sense of the dynamic QR codes.
How do they work?
A QR code works similarly as a barcode in a supermarket, if you have a smartphone, you just need to scan it and can read the information that has been transferred.
Both Iphones and Android smartphones can scan QR codes directly from the main camera app.
You simply open the camera app and point it toward the QR code, it will "read" the code and show you a push notification
Basically, even with printed or online media, the point of QR codes is that they can be scanned by a touch of button by thousands of people around the globe using smartphones daily.
Therefore, you can think of QR codes as a wonderful means of accessing your website or other pages.
Well, you might ask why we don't just type in a website name on your phone and visit it right away? So, the point of a QR code lay in its convenience.
Imagine that you are going for outside sales and you need your customers or potential clients to visit your website. You will not let them google your website name or type the URL in on their web browsers, instead, you use the QR codes to pass on business details to them.
How to make a QR code?
It's pretty easy to create a QR code, there are 7 steps to make a QR codes:
Step 1: Choose a QR code generator
You might find your QR code generator from these lists:
Beaconstac QR Code Generator
The-qrcode-generator
QR Stuff
qr-code-generator
Kaywa QR codes
Create QR codes by Google app engine
While choosing, you need to consider whether the code generator allows you to track and analyze performance of the QR code, and if it allows you to design a QR code that can represent your brand.
Step 2: Choose content you want to promote
After choosing a generator from one of the above, you will need to choose the content type. There can be URL, Text, Email, Social page, App, ect for you to choose.
Step 3: Enter data in the form appearing
Let's choose the content type you're gonna promote with the QR code, then you will see a form appearing where you fill in the information regarding your campaign.
Step 4: Consider downloading a dynamic QR code
Once you enter the information, you will see the option for choosing "dynamic". If you want to use the dynamic QR code, just select it. Some generators allow you to use the dynamic QR code only with a free membership.
Step 5: Customize your QR code
This is an important step that affects your QR code campaign result. If. you want people to notice your Qr code, you need to make it standout and beautiful. With most QR generates, you can design your QR code with custom frames, your brand logo, a color palette and a CTA.
Step 6: Test the QR code
Because of the design and customization, your QR code can be hard to read. Use different QR code reader applications to check whether the code is scannable with them.
Also, don't forget to check the destination that the code leads to.
How about a barcode?
A barcode is a code having a form of black and white vertical bars. It represents the data and makes it readable for machines.
Barcodes help retail stores in the checkout process, warehouses in tracking inventory, and accounting in managing invoices.
Compared to QR codes, barcodes are much more simple and widely used. Every store has products and they all need to be controlled within the inventory, onto the shelves, and during the delivery process.
If you are wondering how to generate barcodes for your products in a Magento 2 store, check this extension out.
The barcode extension by Mageplaza generates barcodes for all of your products and allows 30+ barcode types.
What information can a QR code contain?
You can store a great amount of information. The most popular information they contain are website addresses and links which provide multimedia content like music, image galleries, ect.
QR codes can contain short texts, SMS, all kinds of URLs and websites (Youtube, Facebook, Instagram, Homepages), contact details, telephone numbers, email messages, WiFi access credentials, geo and navigation data and much more. But consider that not all of these data are scannable by any QR codes reader.
QR codes pros and cons
So, is using QR codes for marketing a good idea?
It's probably a popular debate.
Some marketers look at the bright side of it, but others are skeptical about the effectiveness of QR codes and would rather invest in other things.
Now, we're gonna look at the pros and cons of using QR codes as part of your marketing plan.
QR codes pros
Easy to produce
As mentioned above, you can easily create a QR code for your brand within 5 minutes. This helps you to spend your time solving other important questions such as where to print the code on or how to distribute it.
Can be placed anywhere
QR codes provide endless placement opportunities. They can be printed on different material such as paper, cloth or displayed digitally.
If you place an advertising banner somewhere on the internet, you can add the QR code there so your customers can visit your homepage, discount page, etc.
If you own a home furniture brand with an app, showcase your code outside the store to let busy customers visit your app simply by scanning it.
Appeal to curiosity
QR codes are tricky because you can't see what you get until you scan it. You can use this mystery to ignite people' curiosity and create excitement.
For example, you can say to online visitors that your brand is running a special gifting campaign and they should scan the QR code to explore the detailed program. And you can place this information on ads elsewhere on the internet.
Easily Trackeable
The tracking of QR codes is straightforward. Once a dynamic QR code is completed, it can be recorded.
You can track QR code usage data such as location, operating system (window, android, ios, ect.), traffic coming from the code, etc.
Some QR codes generators provide you with these kinds of data, however, you still need a more trustable source, we recommend you to use Google Analytics.
To see QR code visit information via Google Analytics, you just need Google Analytics code snippets added to your sites and the Google UTM string parameters added to your site URL.
For example: the link after being added with the Google UTM "https://www.mageplaza.com/?utm_source=QR&utm_medium=homeplage&utm_campaign=QR" However, like we mention above, you should use the dynamic QR code with a short URL. So, you will shorten the long link above into a short one and store it in your QR code.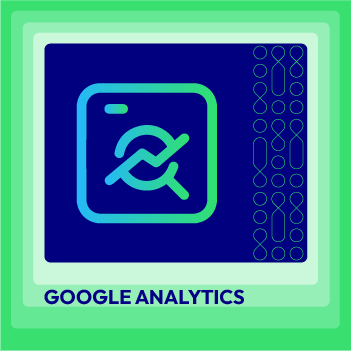 Google Analytics PRO for Magento 2
A clear insight into shopping and behavior of customers with 5 advanced reports
Check it out!
QR codes cons
Scanning can be inconvenient
While scanning can be exciting, it's not completely convenient and intuitive.
Some people find it a lot more convenient to directly click on links stored in other digital forms or basically google the brand name instead of using the QR code.
The tiring process
One more thing is not everyone has smartphones as well as the QR code scanner app, also, the process can be long and frustrating if the QR code doesn't work.
Spice up marketing campaigns with QR codes
Despite some disadvantages, you still can use QR codes for your marketing campaign with certain tactics.
Let we walk you through some amazing ideas to boost your marketing performance and drive sales!
Take advantage of one-time customers
Let's say if someone randomly saw your product on the supermarket shelf and decided to buy it. Then they became your one-time buyer.
However, the chance that they become repeat customers is low. Consumers have lots of choices and the nearest competitor is just a click away.
What if you want to offer your first-time customers some incentives through discounts or special offers, what will you do?
A QR code can help you. Just include your sign-up page on the QR and place it on the package. Your new customers can notice the code and visit the page, in the most prominent case, they sign up and become your member, or at least, they will have a look at your offer on the website.
Increase your websites and social media pages traffic
If you are wondering how to increase your website's visitors number, let's try QR codes.
For example, if you have a brick and mortar store that already attracts a certain number of customers, however, you want to increase the online visitors. So, we recommend you to place the QR code at your store to lead the physical to online visitors as you want. Don't forget to include the appealing message in the code.
Perhaps they are not convinced by the image or content in the ad banner, a QR code may be a viable option because it has a mystery that people can't know what's behind until scanning it.
So, you can store the link to your website or social page in the QR codes, craft an enticing CTA, design an attractive QR code then wait for traffic to come.
Enhance shopping experiences by AR
So you may ask "what do QR codes do with AR for my store"
As mentioned above, QR codes can draw customer's attention whenever you place them on your content.
While AR is an undeniable digital trend and its footprint has been expanding to e-commerce, as a store owner, you can stay outside the game. If you are considering adopting AR in your online store, think about letting customers scan the QR code to view your products through AR.
Let's say if you are running a furniture store and you want to provide the AR experiences for your customers. So, just include the QR code with CTA "Does this fit my real place", you will be surprised by the scanning times of the QR codes.
Make QR codes stand out
Please keep in mind that if you can't make QR code stand out, you fail. Your customer will ignore the QR code and don't make further action if they're not convinced that scanning the code will benefit them. To increase the QR codes scan rate, here are some advices:
Custom your QR code: add a color palette to your QR codes. You can use your brand's color palette to trigger the sense of brand archetype and make it more interesting.

Always include a Call-to-action in your QR codes design to entice your customers to scan it, for example "Scan me", "Get the deal", "See us".
Embed your QR codes on marketing materials as well as collaterals to encourage them to scan it and receive the valuable information
_ Include your QR code on any kind of outdoor areas that suitable to grab the customer's attention
Conclusion
Dynamic QR codes are a great tool for any marketer, it's free media exposure if you use it correctly and smartly. You can create one using any of these best QR code generators.
We hope that you will find our advice useful and practical for your business. And remember that no matter how wonderful you design, place and distribute your Qr codes, you still throw the attempt away if you haven't prepared the appealing and valuable content. Investing in content will alway pay!
Magento Support
& Maintenance Services
Make sure your M2 store is not only in good shape but also thriving with a professional team yet at an affordable price.
Get Started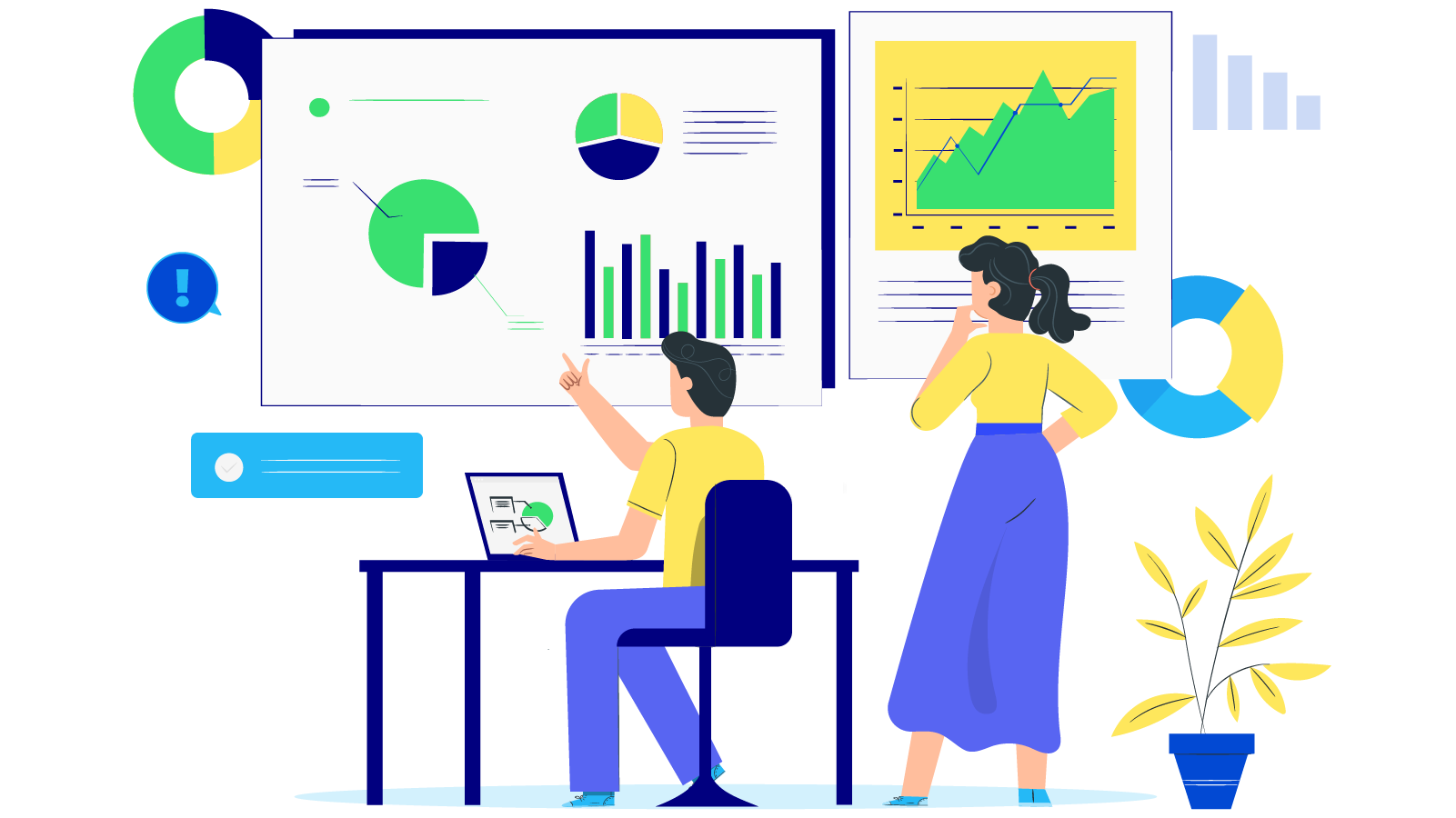 New Posts


People also searched for
what is a qr code
what is a dynamic qr code
what is a qr code?
what is a qr code reader
what is a qr code on a receipt

what is the qr code on a receipt
what is the qr code on a phone
what is a qr code scanner
what is a qr code used for
what is a qr code on a phone
what is a qr code generator

what is a savings catcher qr code
what is a nvr device icloud qr code
what is a qr code and how does it work
what is a qr code label
what is the make up of a qr code
what information is needdd on a qr code

what is the qr code on a coupon
2.2.x, 2.3.x, 2.4.x
Subscribe
Stay in the know
Get special offers on the latest news from Mageplaza.
Earn $10 in reward now!