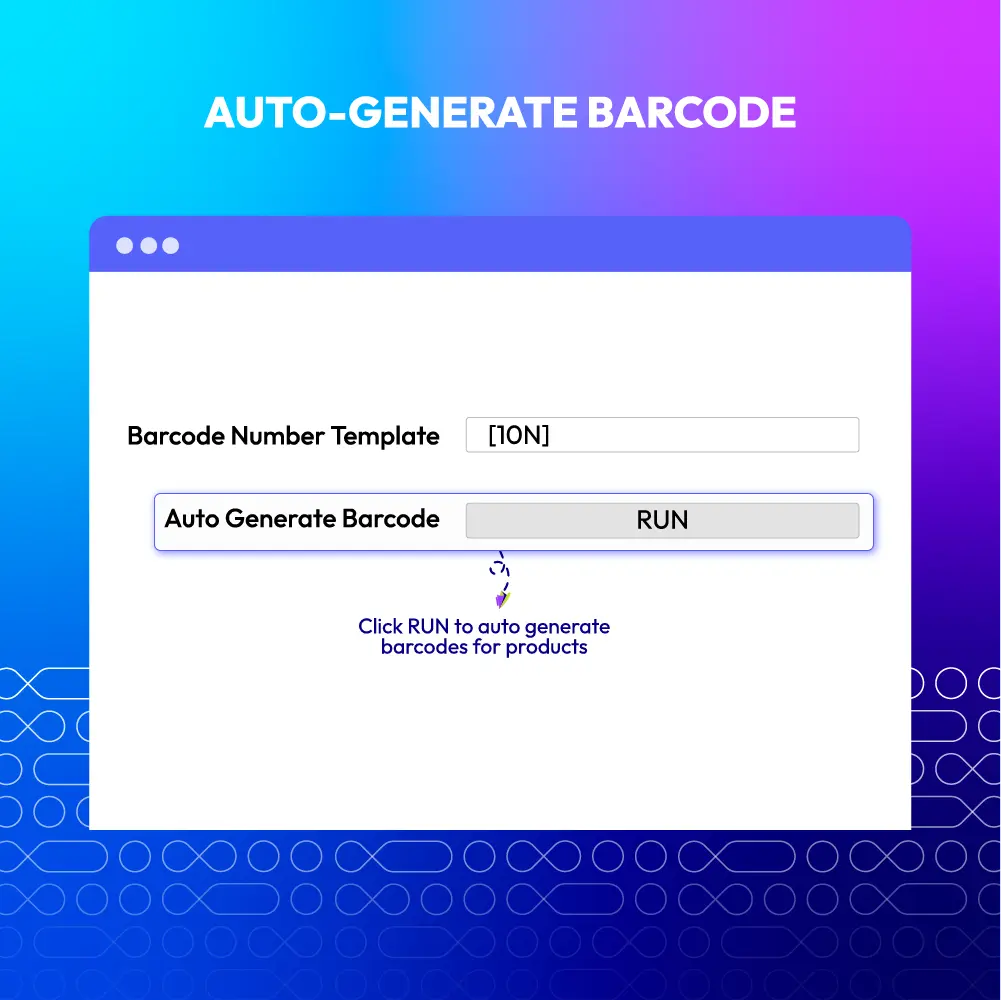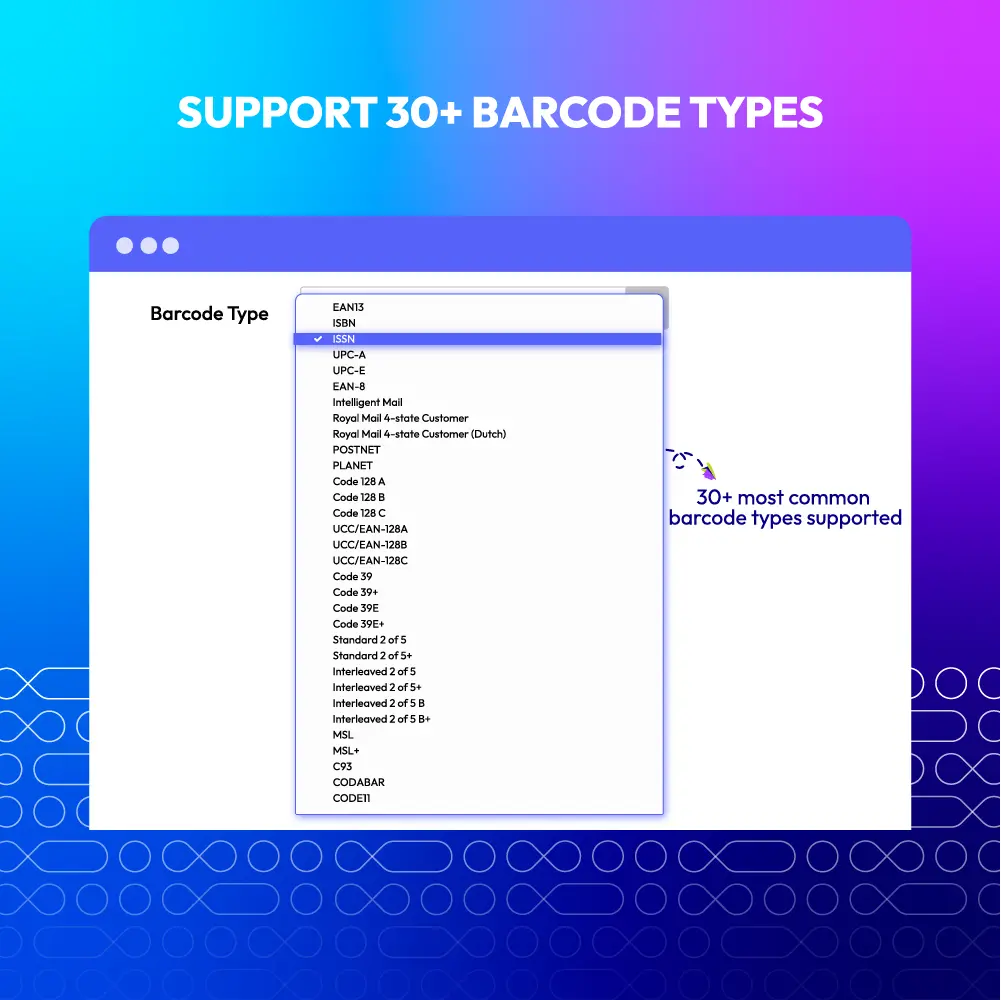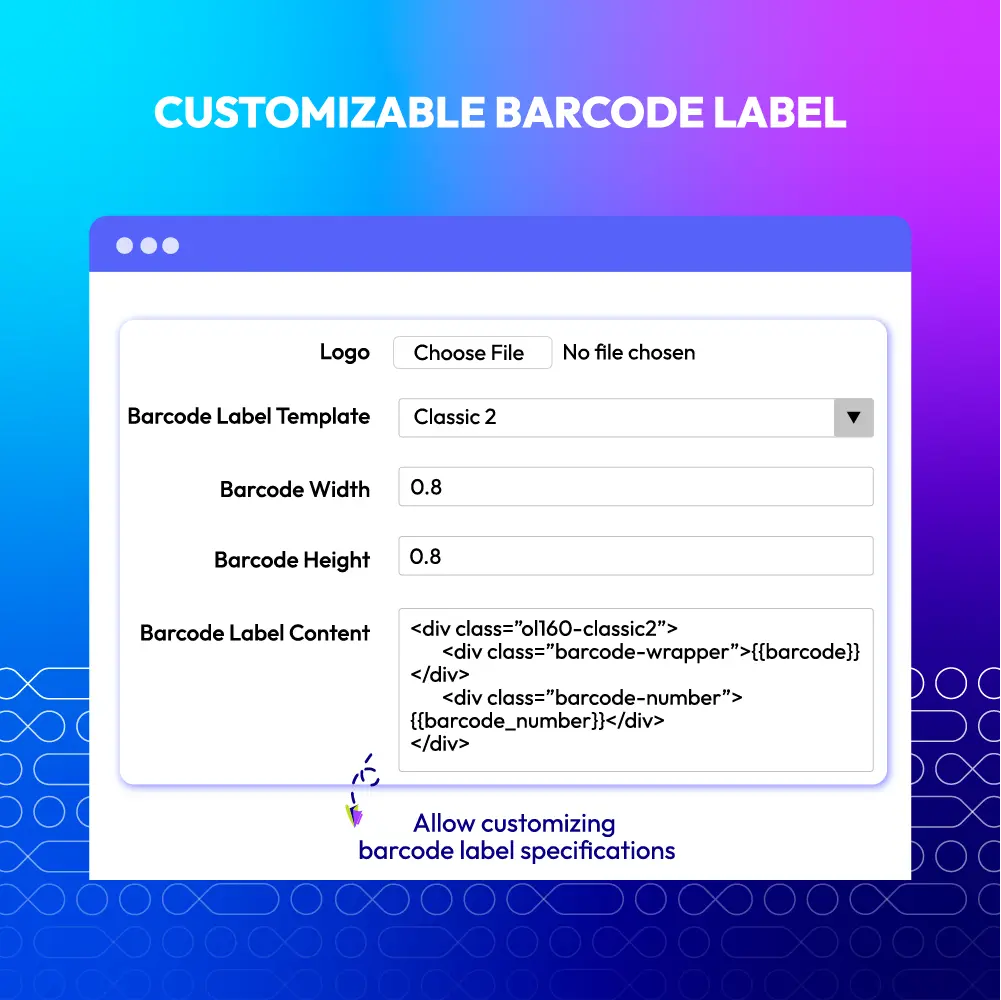 60-day Money Back
Frequent Update
365-day Support
Barcode for Magento 2
v4.0.3
Magento 2 Barcode extension is the supporting tool to attach barcode to products, customize the barcode design and print them with ease. Barcode is an effective track-and-trace solution to facilitate store inventory management, professionalize product packing and impress customers better.
Need API/GraphQL for Magento 2 Barcode? Chat now

CE/EE/B2B/Cloud/ Adobe Commerce 2.2.x, 2.3.x, 2.4.x
Chat now
Problems
It is difficult to manage the inventory with a huge amount of product data. When the stores have tons of products, tons of SKU, supplier and stock status. It is too challenging to manage all well. Moreover, it is too easy to make mistakes in every tracking actions.
A product identifier named barcode is required to join online marketplaces. As a digital way to identify products in the retail supply chain, selling on an online marketplace increasingly requires the use of barcodes. For example, Amazon verifies all barcodes when new products are added.
Solutions
Eliminate the possibility of human error. Instead of tracking individual items manually by employees, which leads to a number of human errors, barcodes can track items significantly accurately ( with the error rate around one error for every 3 million entries). The accuracy of inventory tracking has been improved significantly thanks to barcodes.
Encode product information securely. With barcodes, online stores can attach important information such as image, price, SKU of products securely by using encoded small black lines. The visual, machine-readable representation of data helps stores a large amount of information while it keeps safe for these data.
Speed up and professionalize tracking procedure (from price to inventory). The data on the barcode is readable with the support of the barcode scanner device. The product information such as SKU, the price is scanned directly into computers. At the cash counter of stores, the cashiers no longer have to type in prices manually and the input data process has been sped up considerably..
A method for cutting cost and saving time effectively. Using barcode system reduces employee training cost significantly. The employees only take a little time to master barcode scanners instead of having to learn the entire inventory or pricing procedure.

Secondly, the design and print cost of the barcode is inexpensive. With Barcode extension, store admins can customize barcode design, print paper without any fee. Then, the barcode labels are ready to get printed out.
Auto-generate barcode
A large number of barcode for mass products can be created automatically via one click.
At the admin backend, admins just need to click "Run" and each product will be assigned with one separated barcode instantly.
All the barcodes will follow the pattern of the barcode number template including alpha, numeric and alphanumeric which is configured at the admin backend. For example, the pattern as [4AN]-[4A]-[4N].
3 different barcode-generating attributes
A noticeable feature of Barcode is allowing admins to select the encoded attributes based on which barcodes will be generated.
With Barcode extension, store admins are offered with three options:
Generate barcodes based on Product SKU
Generate barcodes based on Product Name
Generate barcodes based on Mageplaza Barcode
Support 30+ barcode types
Barcode extension supports up to more than 30 encoding types. This offer various kinds of barcode symbologies which differ in qualities such as capacity and linearity, making the advantages for specific uses and industries.
For example, code 39, the oldest barcode type is the common symbology found in electronics, healthcare, and government while code 128 is usually applied in packaging and shipping applications. The diversity of barcode types will meet any applications of all stores in various industries.
4 Ready-to-use barcode label templates
Barcode module supports 4 templates for barcode label with different components:
Classic 1: 3 layers including product name, barcode, product number
Classic 2: 2 layers including barcode, product number
Standard: 4 layers including product name, barcode, product number, price
Standard with QR code: Standard styles with extra QR code
Store admins can freely select the preferred templates to apply to product instantly.
Customizable barcode label
The design of the barcode label can be customized to fit admin's expectations easily. All specifications of barcode can be customized by store admins:
Barcode width
Barcode height
Add logo
QR code size
Custom barcode content with variables
Custom barcode label specifications with CSS
Customizable printing paper
When barcode design is completed, set up printing is the next essential step. Barcode extension allows printing barcode right from the product grid easily and conveniently. Especially, printing paper can be customized to suit certain usage.
Paper size: A4, A5, A6, Letter
Paper orientation
Paper margin
Barcode label width
Barcode label height
Barcode label padding
Vertical spacing
Horizontal spacing
If you would like to use templates, the module supports 3 ready-to-use paper templates: Template OL161 (12 labels/1 page), Template OL160 (18 labels/1 page), Template OL171 (8 labels/1 page). For more paper templates, please contact us for custom service to meet your requirements.
More Features

Check out more details of Barcode
Import barcode
Allow importing barcodes from a CSV file to store backend
Import & print barcodes
Allow set up and print barcodes from an imported file
Mass action to print
Select multiple barcodes to print quickly
Pop-up supported
Pop-ups are used when printing the barcode from Product Grid or Product Edit form
Print sample file
Allow printing a sample to view before mass printing.
Preview barcode label
Allow previewing barcode label, printing paper template from the admin backend.
Pricing

Choose your suitable edition
Standard
Crafted for a great webstore start
$
199
first year
Supports for Magento 2 Community Edition
Enterprise
Great for an enterprise solution
$
399
first year
Supports for Magento 2 Enterprise Edition
Highest priority support
You can do easily by clicking "Run" button at the admin backend. The products without barcodes will be applied automatically.
There are more than 30 types so that you can easily select your preferred one which suits your business.
From the admin backend, you can select the barcode type, barcode label template, set barcode dimensions, and use variables to custom barcode content and CSS to custom label specifications.
Each barcode can be printed out quickly with the button Print which is ready every Product Edit Form. In case you would like to print multiple barcodes at the same time, mass actions with print is supported.
Thanks to your support
I used a few types of barcodes for my store and they work smoothly thanks to your support.
AWESOME
works perfect for my store.
Suitable extension
This extension saved me from a headache of managing my inventory. Lots of barcode types are supported and the template is quite useful because I don't have to make my own.
Great support
Very quick reply, from both live chat and support ticket system. They help me solve my problem in a blink of an eye with a quick custom CSS update in the module. Thank you very much for your support, Mageplaza!
Renato M. Timmons
-
Verified Purchase
Good extension
A very good extension, it has several premade barcode label template, which saves me lots of time on customizing the label. Thanks, Mageplaza, for providing us with such a good product, and also for providing us very quick support.
Want to do extension customization?
Custom request
Let us know your requirements
v4.0.3 (Magento v2.4.x)

28 August 2023

Migrate install/upgrade scripts to declarative schema
Fix bug when printing barcode on product page
v4.0.2 (Magento v2.4.x)

18 May 2023

Compatible with Magento v2.4.6
Fixed some minor bugs
v4.0.1 (Magento v2.4.x)

27 October 2021

Compatible Magento 2.4.2
Fix some minor bugs
v4.0.0 (Magento v2.4.x)

09 April 2021

Update v4.0.0
Compatible with Magento v2.4.0
v1.0.1 (Magento v2.3.x)

31 July 2020

Compatible with Magento v2.3.5
v1.0.0 (Magento v2.3.x)

16 August 2019

Initial Release
Barcode's Full Features List
Barcode for store admins
General Configuration
Enable/ Disable the extension
Select the attribute based on which barcodes are generated
Set the barcode number template
Generate barcodes automatically with one click
Printing Paper
Select the barcode type from 30+ selections
Select paper template for printing
Select paper size
Set barcode label width
Set barcode label height
Set barcode label padding
Set paper margin
Set vertical spacing between two barcodes
Set horizontal spacing between two barcodes
Select paper orientation: portrait or landscape
Select the logo to display on barcodes
Label Content
Add logo to the barcode label
Select barcode label template with 4 choices
Set barcode width
Set barcode height
Edit barcode label content with variables
Edit barcode label specifications with CSS
Preview & Sample
Preview paper template
Preview barcode label
Print sample file
Barcode for customers
Reduce the time of waiting in line for checkout
Feel more trust with the product packing including barcodes
Track products exactly to inform in the neccessary cases
Why choose Mageplaza Magento 2 Barcode
Mageplaza provides consistent and customer-centric extensions for your Magento 2 store.
We don't sell products for one time. We provide lifetime solutions which help our customers thrive with their businesses.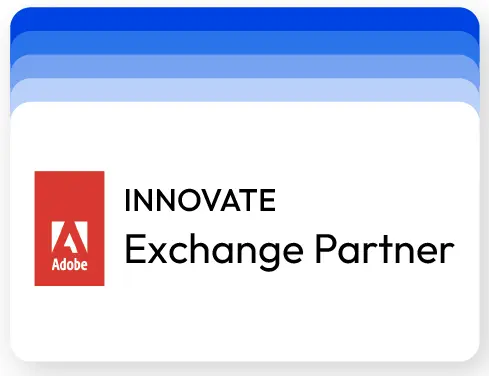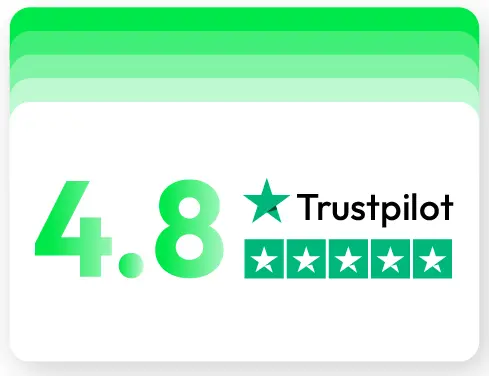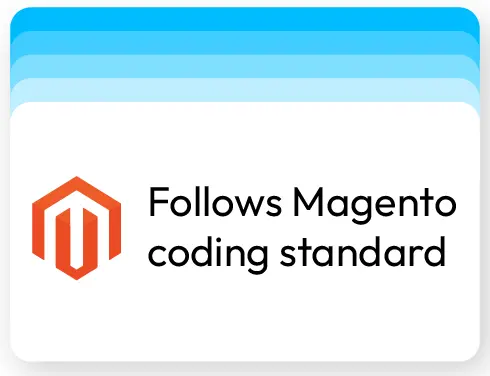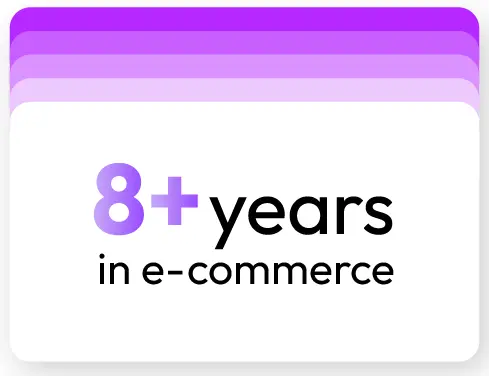 60-day Money Back
Extensive 60-day money-back period. You love it or get a full refund no questions asked.
Extensive Support Timeframe
Mageplaza provides support 16 hrs/day, 5.5 days/week to guarantee the seamless operation of our extensions on your store.
Install via Composer
Simple installation via composer helps you save time and eliminates technical issues during future updates.
Frequent Updates
Intensive update roadmaps ensure great performance, bug-free, highly compatible, and innovative extensions.