WebWatcher Reviews: Does It Really Work for You?
The Most Popular Extension Builder for

Magento 2
With a big catalog of 224+ extensions for your online store
The Internet is undoubtedly a fantastic tool for learning and discovering new horizons. That's why kids are so attached to it.
Nevertheless, the use of private chat rooms, instant messengers, and social media platforms can lead to troubles, such as inappropriate content, sexting, cyberbullying, suicidal tendencies, and exposure to online predators. Therefore, as a parent, you need a clue of what your kid is doing online.
One of the best ways to monitor your kid's Internet activity is by installing a parental control app, such as WebWatcher or mSpy. However, it can be hard to make a choice. That's where user reviews come in.
In this article, we'll dig deeper into WebWatcher, and help you determine whether to use it or not. Let's begin right now!
Table of contents
What is WebWatcher?
First and foremost, WebWatcher is one of the most popular parental control softwares for monitoring children's activity online. It helps protect kids from befriending predators on the Internet. The platform gathers data from a target device and displays it on a secure web-based account.
WebWatcher allows users to monitor call logs, text messages, web browser history, photos, GPS location, as well as some social networking apps, such as Facebook Messenger, WhatsApp, Tinder, and many more. You can access the app remotely from almost any device operating on iOS and Android.
WebWatcher will be of great help if you're:
A business owner having several employees working for you
A parent wanting to monitor your child's online activities
An individual wanting to monitor your own device, so that you can know who operates it in your absence
Key features of WebWatcher
In the past few years, WebWatcher has been gaining immense popularity. Parents and employers turn into this amazing app due to its incredible features. As a perfect monitoring solution, WebWatcher is packed the following key features:
Optimal compatibility. WebWatcher is compatible with almost all Android tablets and phones, iPad, iPhone, Mac systems, and Windows PCs and laptops.

No jailbreak required. Jailbreaking can damage a device and make the apps not work at their best. The good news is that there are monitoring apps that do not require the process, and WebWatcher is a perfect example. Convenient to use, the software is a go-to solution to avoid the dangers of jailbreaking.

Web-based monitoring interface. The platform can access a person's online activities, record them, then send them to your account online, making the process stress-free and convenient. Just browse your account to enjoy real-time and quality monitoring.

Web history. It used to be impossible to track smartphone web browsing history. But things have changed a lot. With an array of tracking tools, it's easy to access the websites that a target person visits. WebWatcher allows you to do that without any difficulty.

SMS text messages. Who says that WebWatcher only tracks online activities? In fact, it lets you see all SMS text messages a specific device sends and receives. This will increase your child's security and safety. Your employees are no exception. They'll stay focused on their job, be productive and competitive over time.

Photo recording. Thanks to WebWatcher, users can track all photos taken and saved to a particular device.

Call log history. Aside from accessing SMS text messages and recording a photo, WebWatcher enables you to track all calls a target phone receives. You can see the phone number, time of call, and call duration. That way, you're able to determine whether your children have been receiving stressful calls or not.

App monitoring. WebWatcher allows you to see the list of installed apps on a device. Whether it is a social media platform or camera app, WebWatcher will be your perfect buddy.

Social media monitoring. Some popular social media platforms, such as Kik, WhatsApp, Skype, Viber, and Tinder, are accessed by teenagers and even younger kids. So, it's essential to keep a check on all these sites' activities, as they can be a significant source of unwanted scenarios. Through this feature, parents can know if any kind of unsuitable content is sent or circulated.

Location tracking. Parents are often worried about where their child is. This worry increases when their child doesn't respond to their calls or messages. With WebWatcher, parents will get a detailed history of the whereabouts of their kid within a minute or two.

Available free trial. WebWatcher comes with a free trial of one week to provide users an opportunity to test the platform before actually committing to it.
Pros and cons of using WebWatcher
Pros:
Compatible with almost all devices and operating systems
All data can be accessed online remotely with any device
Gives out instant email warnings
Allows discrete and convenient sifting of web content
No jailbreak required
Cons:
Not intuitive to use when compared to other available parental control apps
A bit tricky and overwhelming to install on the target device
Antivirus programs and other security features need to be disabled
The premium version is pretty expensive
Once any antivirus program detects it on the target phone, it'll be removed right away
It makes the target phone lag in functionality upon installation
WebWatcher's pricing plans
WebWatcher offers two pricing plans, including $59.95/ 3 months or $129.95/ 12 months. These plans allow for:
Compatibility
Both core and advanced features
Unlimited data storage for your viewing period
How to use WebWatcher?
To start using the app on Android, you need to complete three easy steps: #1. Sign up. Choose your required operating system and purchase the subscription that suits your needs best. #2. Download the software. To start monitoring the target device, you need to install the app on it. #3. Start tracking remotely. Go to the login page and access your account. All the activities from the target device will be then transferred to your WebWatcher online account.
If you'd like to use WebWatcher on iPhone, follow these steps: #1. Log in. Open the WebWatcher login page and input the Apple ID and Password of the device you want to monitor. Remember to disable iCloud backup and enable 2FA (Two Factor Authentication) on it. #2. Monitor activities. When the target device backs up data to iCloud, its activities will be recorded and transferred to your account. #3. Start tracking remotely. Use the WebWatcher mobile login to keep track of all the recorded data, including photos, texts, calls, websites, instant messengers, etc.
How reliable is WebWatcher?
To be honest, WebWatcher offers a great service through its apps. Also, it complies with all the guidelines of the Apple App Store and Google Play Store. That's why it's available on these stores. We all know that these stores are very strict on their privacy policies, and don't hesitate to terminate any app that violates them. Therefore, this can act as a seal of trust from Apple and Google for this app.
However, it's difficult to say the same about your PC and Mac devices. We'd recommend you to go for it only if you don't care much about the privacy of your PC and Mac devices. It's better to be careful in this age of data today, as more data equals more power, and more power brings more profit. So, remember to choose your software wisely.
Alternatives to WebWatcher
In case you want another choice rather than WebWatcher, this section will help you with that.
WebWatcher vs. mSpy
mSpy becomes a Best alternative to WebWatcher, and it's common for people to choose mSpy over WebWatcher. Since 2010, mSpy has evolved into one of the most popular and effective monitoring apps around the world. Once installed, it can work quietly without any trace.
So, why should you choose mSpy?
mSpy has real-time GPS tracking
mSpy offers more in-depth storage access (notes, contacts, calendar data, etc.)
Its customer support is excellent (e-mail, live chat, phone support)
mSpy has a much lower monthly price
WebWatcher vs. Qustodio
Perhaps you have gotten this far, and neither WebWatcher nor mSpy has impressed you. That's fine, and you can also consider Qustodio. Let's see which features that Qustodio can offer its users:
Monitor activities on Android and iOS
Doesn't require users to jailbreak iOS or root Android devices
Track everything that the target types using a keylogger
Capture live screenshots of the target device's display
Display the target's live GPS location on Google Map
View Snapchat, Instagram, and other social media apps' data
Show all of the tracked data on a dashboard that users can access anytime and anywhere
Provide a fully-functioning demo so that users can see features in action
WebWatcher vs. FlexiSPY
FlexiSPY is a huge name in the antivirus world, so it comes as no surprise when it has one of the strongest offerings in parental-control software.
FlexiSPY, formerly known as FlexiSPY Premier, is not the cheapest option out there, but it can be an incredible value for large families - a $50 yearly license supports an unlimited number of children and devices.
FlexiSPY offers the below features to keep your kids safe online:
Supervise websites, locations, search activities, time, videos, apps
Allow you to lock all of your kid's devices that are online. You can set a PIN to unlock the device or contact someone in case of emergencies
Send detailed and consolidated reports that show all of the target device's activities for the past 30 days. You also get an email summary on a weekly or monthly basis
The bottom line
Monitoring software is obviously a helpful tool to use whether you are a protective parent or enforcing employer. There is no better way to ensure that your children are safe online and that your employees are sticking to work.
After you browse through our WebWatcher review, we hope that you have a better picture of what this solution has to offer. If you think we've missed anything out, please let us know. We're always happy to hear from you!
Haley is a content creator at Mageplaza. When not working, she spends time on travel adventures, books, and food tasting. As growing up, she wants to read, learn, and experience more things to adapt herself to this ever-changing world.
Website Support
& Maintenance Services
Make sure your store is not only in good shape but also thriving with a professional team yet at an affordable price.
Get Started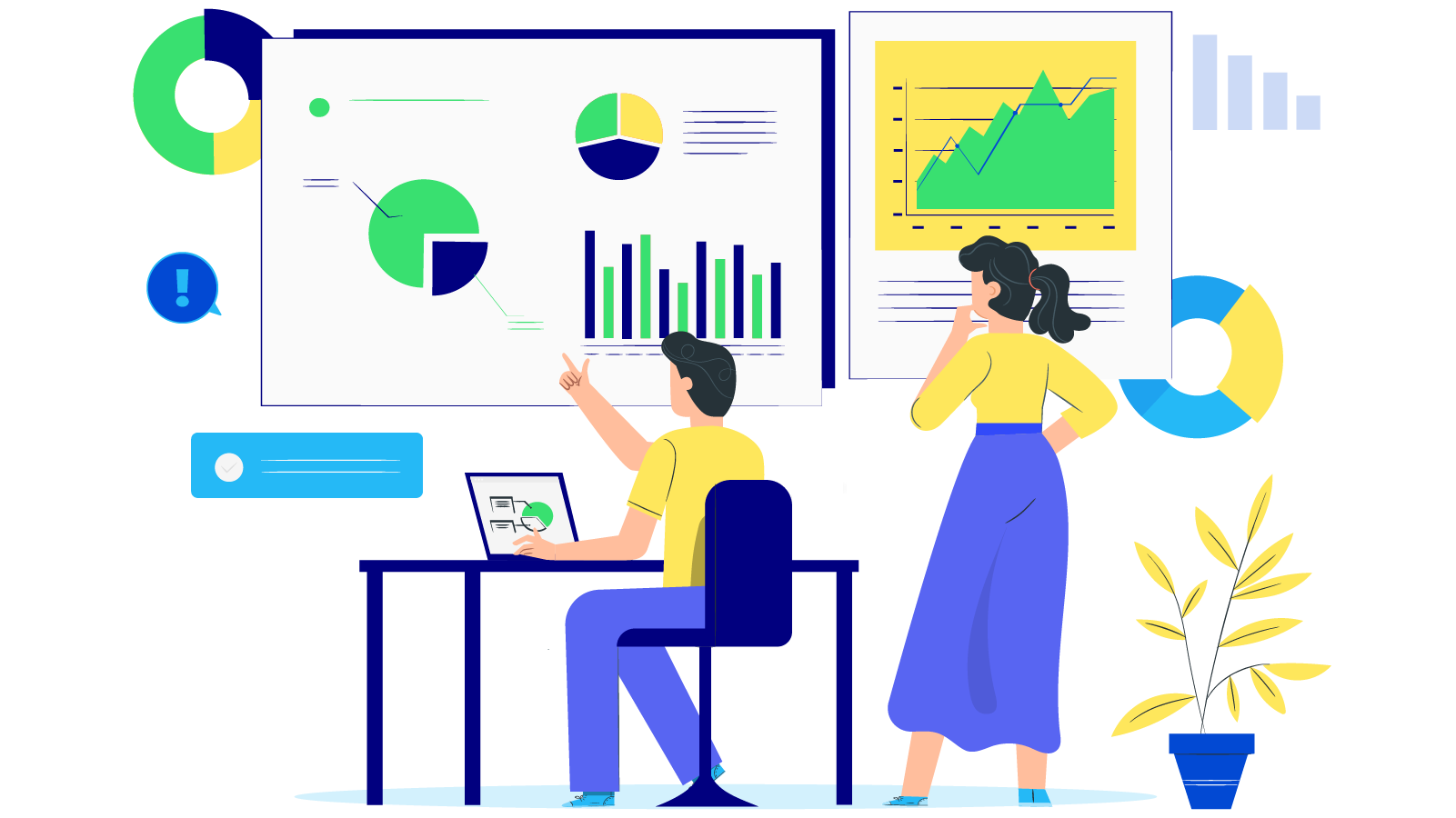 New Posts



Subscribe
Stay in the know
Get special offers on the latest news from Mageplaza.
Earn $10 in reward now!