mSpy Review - The Most Dominant Monitoring App for Parents
The Most Popular Extension Builder for

Magento 2
With a big catalog of 224+ extensions for your online store
Mobile phones and social media are vital elements of a modern child's life. According to the Common Sense Census, 84% of American teens aging 13-18 had their smartphone in 2019. They spent 7 hours and 22 minutes every day using social media.
Even though the Internet gives the chance to free communication and education, youngsters begin interacting with strangers they would never meet in the real world. Regarding e-safety, children can encounter hazards, like sextortion, online harassment, and cyberbullying. Moreover, using social media too much can lead to Internet addiction or diminished social interaction in kids.
As a parent, it is crucial to keep close tabs on your kid's mobile phone activities. According to CellTrackingApps' review of mSpy, it is one of the best tools to get the job done. They're on the market for 10 years and have been releasing updates every year to stay ahead of the competition. We'll go into great depth about the functions, legality and pricing in this review.
After reading this review, if you find mSpy is not the right choice, you can take a look at Eyezy - a close alternative to mSpy. It's a parental control app that helps you monitor all your child's online activities.
Table of contents
What is mSpy?
mSpy is a mobile spying app that can be installed on your target device to help you observe its activities remotely. This solution provides information, such as phone calls, instant messengers, social media activities, locations, tracking, and so on. Notably, the app works in the background in a complete incognito mode, which prevents being tracked by the target phone.
Being launched in 2010, mSpy has considerably developed to be one of the most prevalent mobile spying apps across the world. It is reliable, simple to set up, and eligible for both Android and iOS mobile devices. Besides, the app gives users a deep analysis of the target cell phone's activities.
All data acquired from the application is uploaded into the company's cloud server, where you access via the web-based dashboard. You can navigate to the dashboard from a mobile or a computer. mSpy is an excellent solution that covers a lot of uses. Some people utilize it as parental control to keep an eye on their kid's mobile activities. Meanwhile, others leverage it to make sure their employees use their company phones for business-related matters.
How Does mSpy Work?
After mSpy is installed on the phone, the app runs in the background. That helps the app stay hidden on the target device.
After installation, the app can bring you everything on the target phone, such as incoming/outgoing calls, location tracking, social media usage, instant messages, and many more. mSpy gets all this information and includes them to your online dashboard to help you monitor easily.
Remember that the app uses an Internet connection (Wi-fi or 3G/4G) to upload the data to the dashboard. Hence, you need to ensure that the target phone is connected to the Internet so that you can have information.
What Are The Main Features of mSpy?
1. Target phone information tracking
You can get some information about the target phone from your dashboard:
mSpy software version
Operating system data
Cellular service provider
Remaining battery life
Phone model
Memory space
Last time the phone synced with your dashboard
Whether or not the target phone is jailbroken or rooted
You also can manage some key function by using your mSpy dashboard remotely:
Wipe the target device if it is lost
Disable the app on the target phone
Restart mSpy by sending out a text message of "777" if the target phone disappears from your control panel. The monitored person will not see this text.
Unlink the existing target cell phone
Remove all the logs in your control panel
Export the logs in your control panel for storage. Formats supported are PDF, CSV, or XLS
Reboot the target mobile remotely
Lock the phone remotely
2. Settings for the target phone
From your control panel, you can decide the default behavior for the target phone. Then the app will work with these settings until you make some changes.
You might want to make sure everything is set "auto-update" so that all of the recorded data is automatically uploaded to your control panel.
As uploading all of the information on a regular basis can affect the phone's battery life and data usage, you can show mSpy which sorts of information to send over particular connections. For example, videos are a bit large. You can request the app to only upload videos when the device is on wi-fi instead of a cellular connection.
Besides, you can set the update interval for data and location information. The lower the setting, the more often the updates will occur. It's essential to make a balance that doesn't affect the battery of the phone too fast. In many cases, it is recommended to update information every 30 minutes and location data every 2 minutes.
3. Website monitoring and blocking
This feature enables you to see which website the monitored device visits, pages this person has bookmarked. Plus, the app can inform you when specific keywords are searched in the browser. This function can help parents to keep tabs on the content their children are watching.
Additionally, if the target phone uses Chrome, Safari, or the native Android browser, you can block some websites.
4. Incoming and outgoing call tracking
You can know all incoming and outgoing calls from the target device within your control panel. You can check call times, duration, names (if any), and the total number of calls.
In case the user of the phone removed their call log, you still get its history. That sounds amazing!
Moreover, you can decide incoming call blocking for some certain contacts or numbers and block all incoming calls in a specific time period. For instance, you don't want your son making calls from 11 pm-7 am, you can configure this in your dashboard.
5. Text message tracking
mSpy supports tracking all incoming and outgoing text messages from the monitored phone. Phone numbers, the time, and text messages will be shown in your dashboard.
Like the case of the call log, you even can view the text messages that have been deleted on the target device. Click here to learn more about this feature
6. Email tracking
With mSpy, all incoming and outgoing email messages will be displayed in a log file on the dashboard. You can know the email address of the sender/receiver, the email's timestamp, and content. Like the call log and SMS text log, you still view all the data even if the target user clears emails.
7.Calendar and contact information access
mSpy helps you see names, phone numbers, email addresses, and physical address information. Plus, you can read the calendar and schedule of the target mobile. This enables you to view scheduled meetings, all calendar entries, and any scheduled tasks.
8. Physical location tracking
GPS tracking is one of the most powerful features of mSpy. If you use this built-in GPS system, you can immediately track a phone's location within 20 meters.
Furthermore, you can get a map of their location over a specific amount of time. You also can monitor the phone by using wi-fi if it cannot receive GPS signals.
9. GEO Fencing
The GEO fencing feature allows you to set up limited zones for the target cell phone. The number of zones you can set up is limitless. The device will automatically record the time and frequency of every zone being visited.
What's more, you can get the phone to give you an email notification that shows you when particular zones have been entered and exited.
Parents can take advantage of this feature to protect their children from far away. They can set a "safe zone" around their house, their child's school, and other destinations they often visit. If the child leaves one of these zones, the parents can receive a notification instantly.
10. Instant messaging apps monitoring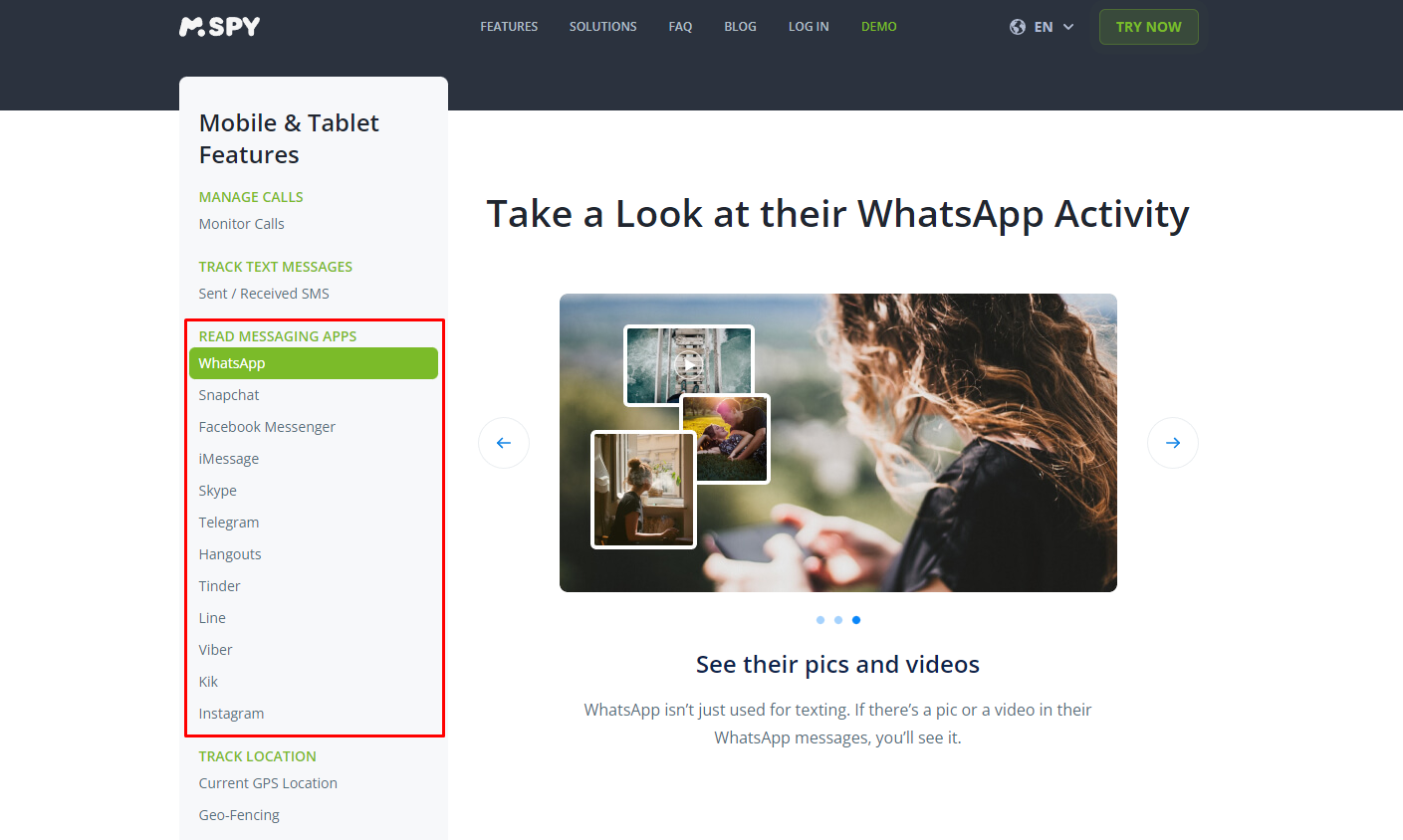 There are numerous ways to communicate from a smartphone by using a wide range of social media apps. It's not enough for you to track text messages only. mSpy helps you to spy some popular social apps, including Skype, Whatsapp, iMessage, Viber, Snapchat, Line, Telegram, Tinder, and Google Hangouts.
11. Installed applications monitoring
All of the installed applications on the target device will be shown on your dashboard. You can decide to block or open access to the app. This allows you to make sure that your kids aren't using any apps that can be harmful to them.
12. Keylogging
The default target keyboard is replaced by a mSpy keyboard that monitors all keystrokes. You can choose the Force Keyboard button in your control panel to ask mSpy to load its keyboard all the time.
This feature is great for tracking specific language usage or logging usernames and passwords to sites. Click here to learn more about mSpy's keylogger.
13. Keyword alerting
Would it be helpful for you to receive a notification whenever a particular word or phrase is used on the target device? Sex, drug, porn, alcohol, or any other keyword can be defined to enable an instant notification to you.
What you need to do is to enter all of the keywords you want to track. mSpy will search through apps, text messages, browsing history to alert you of the keyword.
mSpy Compatibility
mSpy supports a variety of mobile devices, including:
Android 4 and higher - some advanced features are supported on rooted devices only
iOS 7 to 8.4, 9.0 to 9.1 with jailbreak. If the phone is not jailbroken, it will utilize the iCloud storage to transfer information and work on any device with iOS7 and above.
Windows XP x32, Windows 7x32,x34, Windows Vista x32, x64, or Windows 8,8.1
Mac OS 10.7 Lion,OS X 10.9 Mavericks, Mac OS X 10.8 Mountain Lion, OS X 10.10 Yosemite, OS X 10.11 El Capitan
You can check your device compatibility with mSpy here.
Is it Legal To Use mSpy?
mSpy was created to help parents to protect their children and help employers keep their workers productive. Therefore, it is absolutely legal to use the app. However, you should ensure that your intentions to use mSpy address the legal requirements below:
You want to use mSpy as a parental control tool for tracking your underage kids.
You want to use this app as a solution for tracking company-owned devices of which employees know being tracked.
You want to install mSpy on your device.
mSpy Pricing
mSpy offers a large number of pricing options. These range from the Basic package to the Premium for phones that have been rooted or need a jailbreak.
mSpy for Phones
If you'd like to install mSpy on a mobile phone, you can select from three basic subscription options:
1 month: $26.99
3 months: $59.99
12 months: $99.99
Here's about the premium subscription option:
1 month: $69.99
3 months: $119.99
12 months: $199.99
Check out full pricing and features
mSpy for Computers
If you install mSpy on computers, the functions are more restricted than mobile phones. There is only a basic pricing option available.
1 month: $26.99
3 months: $39.99
12 months: $69.99
Besides, the Computer Family Kit allows monitoring of three computers.
6 months: $119.97
12 months: $167.97
Learn more about mSpy Family Kit
Installation and Setup mSpy
The installation process is a bit different depending on which device you will monitor and which pricing package you pay for.
mSpy for iOS devices without jailbreak
If the monitored device is an iPhone and you want to jailbreak it, you can consider choosing mSpy Without Jailbreak. It requires the user's iCloud credentials to implement the installation.
Log into your control panel. Select the installation option that matches your device. Then follow the instructions carefully.
You should ensure that the iPhone backup is turned on. Backup information to the cloud one time daily, but they must be connected to wi-fi, plugged in, and secured.
To check that backups are enabled, navigate to the Configuration menu of the phone, then see whether iCloud Backup is turned on. Then go to Backup and choose Save Now.
mSpy for iOS devices with jailbreak
If the target device doesn't have a jailbreak feature, you will need the app variant called "No-JailBreak".
Go to Settings > General > About > Version to test the iOS update on the target phone.
If the handset has been jailbroken, you can navigate to your dashboard control panel and choose iPhone to continue the update. It takes about 30 minutes to finish jailbreaking the phone and downloading the app.
If you don't know how to jailbreak, you can pay for mSpy to manage the whole process.
mSpy for Android devices
If you want to install a mSpy Android app, you will have to have physical access to the phone. Choose "Android" from the control panel and follow the instructions step by step.
Android devices do not require rooting for the basic features of the app, while the advanced functionality of tracking Whatsapp, Facebook, Viber, Skype, Line, Gmail, and Snapchat will require rooted devices.
Conclusion
mSpy is a great parental control tool that can help parents understand their child's online activities. mSpy also can prevent your children from being harassed or bullied online.
If you have tried this app, could you share your opinion with us in the comment section. We're glad to hear from you.
Website Support
& Maintenance Services
Make sure your store is not only in good shape but also thriving with a professional team yet at an affordable price.
Get Started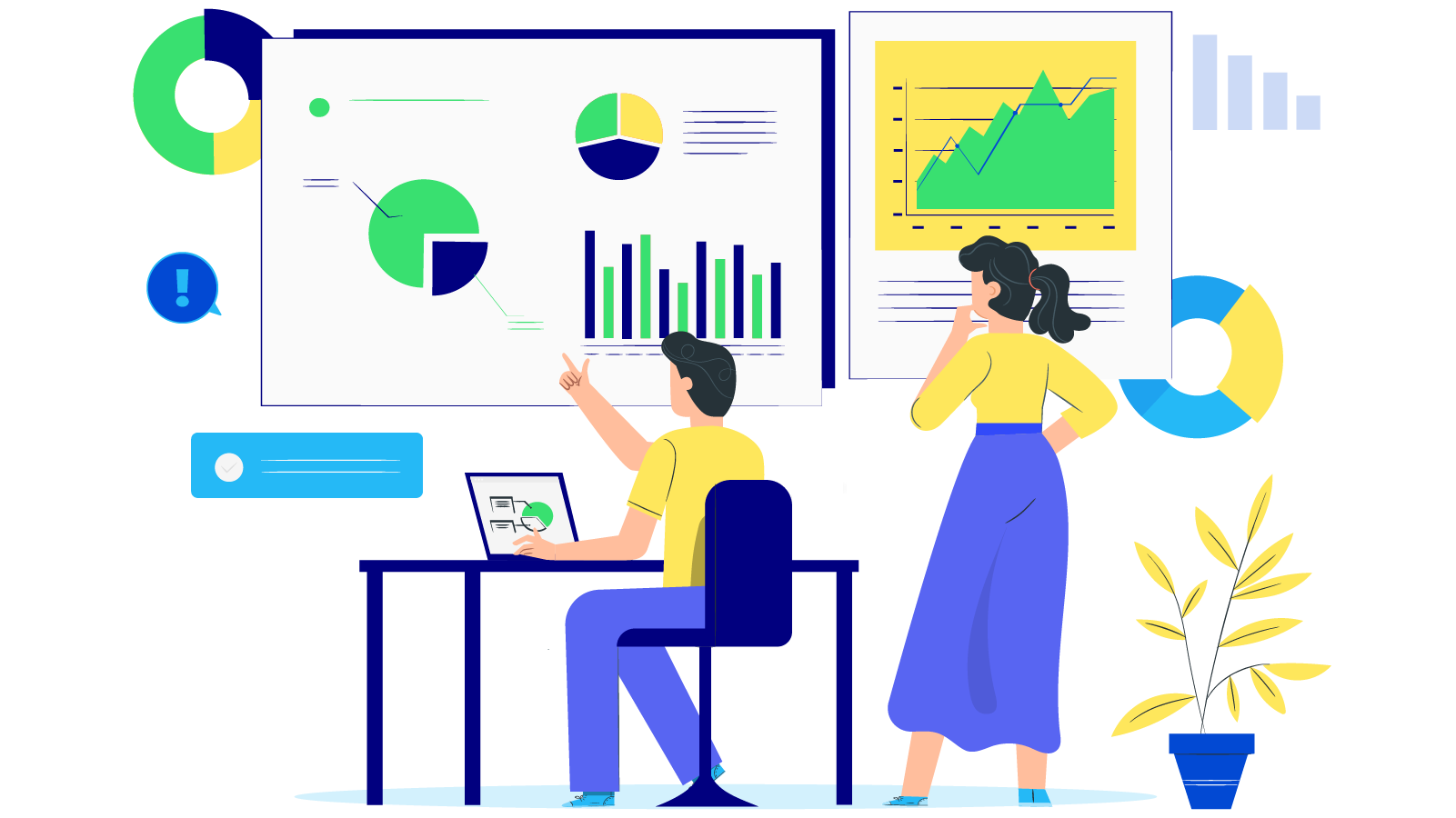 New Posts



Subscribe
Stay in the know
Get special offers on the latest news from Mageplaza.
Earn $10 in reward now!