12+ Best Parental Control Apps for iPhone and Android
The Most Popular Extension Builder for

Magento 2
With a big catalog of 224+ extensions for your online store
Gone are the days when mobile phones were an exclusive item for adults. Kids now own and spend a lot of time on tablets and iPhones. With Internet accessibility becoming easier as the days go by, that means there is more to worry about your kids' activities both online and offline on their mobile devices.
That's where a parental control app comes in handy. It can keep an eye on your offspring, both online and offline, and is essential if you want to find out what your kids are doing on the Internet.
However, these apps can't do everything for you. They will work best if they're a part of a comprehensive approach to having your kids behave responsibility online. This means you need to talk to your kids about what they should and should not do online, explain how you expect them to act, and make clear that you'll be monitoring their mobile devices.
By having an open line of communication with your children to help foster and encourage good online habits, you can give them real tools that keep them safe for a lifetime.
So, ready to protect your kids while they're online? Let's dive in and learn about 12 best parental control apps right below!
Table of contents
What is a parental control app?
A parental control app is designed to track a kid's smartphone activities and control what they have access to. Parents can control excessive screen time and manage content viewed by their kids. The restrictions ensure kids are not exposed to cybercriminals.
Depending on each provider, most parental control apps offer some core functionalities, such as screen time controller, app blocker, GPS enabled location finder, geofencing, call monitoring & blocking, and even the capability to fight burglars.
Parental control apps have been a massive success in the market. These apps are making quite the buzz for handling smartphone addition. Parents are dropping in more positive feedback and asking for more features from these apps to cut down smartphone usage.
Why do you need a parental control app?
Parents are raising a generation of techie kids. Parents allow their children to have a smartphone because it's a great way to stay in touch with them. It also gives parents a sense of where their kids are and what they could be up to.
However, most parents face a challenge: weighing the pros and cons of giving their kids digital freedom and defining the boundaries of that freedom.
As a parent, you're not alone when reading about screen time and parental control apps nowadays. The need for parental control software has increased significantly due to kids' health issues and inconsistent lives. According to a recent study of JAMA Pediatrics, over-screening hampers a child's mental and physical development.
So, why do you need a parental control app? Here are the reasons.
Monitor inappropriate content on unrestricted online platforms
Nowadays, access to the online portal is unlimited. Thus, children may come across malicious content that contains violence, pornography, etc. A parental control app can undoubtedly help parents control that.
Ensure children's digital safety
The most threatening and happening online crime today is cyberbullying. Internet harassment mainly occurs on social media sites, and the bully can post rumors, sexual remarks, personal information, and threaten the victim.
In addition, online threats include predators and child molesters that can inflict children or teenagers on dating or gaming sites.
So, a parental control app is useful in protecting kids from abduction and keeping them safe on the roads.
Protect children's physical health
As mentioned above, studies show that excessive use of mobile devices can cause various health issues in children. The habit of continually checking phones or using phones at the dinner table are some of the factors affecting children's physical health.
Internet addiction poses a kid to vulnerable diseases, such as myopia, blindness, obesity, ligament issues, depression, and even cognitive disabilities like memory loss, attention deficiency, etc.
Parental control apps can restrict the time of using multiple apps and protect kids from unhealthy lifestyles.
Use for emergencies
Parents cannot be present 24/7 with their kids. So, if children face any contingent situation, they can use parental control apps as a protective shield, and these apps will inform parents about their kid's location.
As you understand the importance of parental control apps, let's explore the 12 best ones in the next section!
12 Best parental control apps
1. mSpy (Recommended)
mSpy prides itself on its ease of use, fast installation process, and outstanding customer service that makes it convenient for you to monitor your child's device usage, regardless of the technological device they're using. Together with a ton of features, it's easy to understand why so many parents are mSpy devotees.
mSpy offers three bundles, so you can choose the level of security and protection your family needs. At the highest level, you're able to access screenshots of your kid's activity and make use of a keylogger that alerts you to any problematic details contained in private messages.
Besides, you can customize app blocks to suit your specific needs, or block downloads altogether. mSpy also allows you to manage calls, see texts and emails, and track location.
Pros:
User-friendly interface
Intuitive control panel
No jailbreaking necessary
24/7 customer support
Cons:
Customers have to pay extra for support, either by opting for a higher package or on a per-access basis
Calls can't be recorded, the only details you get are the phone numbers and the duration
Pricing plans: mSpy for phones:
Basic plan: $26.99 (1 month) / $59.99 (3 months) / $99.99 (12 months)
Premium plan: $69.99 (1 month) / $119.99 (3 months) / 199.99 (12 months)
mSpy for computers:
Basic plan: $26.99 (1 month) / $39.99 (3 months) / $69.99 (12 months)
Premium plan: $119.97 (6 months) / 167.97 (12 months)
Read more: mSpy Review - The Most Domiant Monitoring App for Parents
2. Qustodio
Qustodio is an extremely flexible app that helps you create healthy digital boundaries for your kids in a variety of ways.
Its filtering technology is enabled automatically to protect your children from dangerous content right away. However, you can also choose to block certain websites like gaming sites and social networks. Qustodio also helps you establish screen time limits using set schedules or daily limits on internet time.
Its intuitive dashboard makes it easy to monitor your kids' activities and make sure they are using their devices appropriately. The app is capable of tracking activities on more social media platforms than most parental control apps, and it even works in incognito mode.
If you opt-in for extended reporting, Qustodio will email you weekly or monthly, showing your child's activity for the past 30 days. If your kids are in trouble, the SOS panic button feature lets them instantly send you a location-based alert with a single click. There is also a family locator allowing you to track your child's location in real-time on a GPS map.
Qustodio works on Android, iOS, macOS, Windows, and Kindle. You can try all of its premium features free for 3 days, and they also have a 30-day money-back guarantee so that you can try it completely risk-free.
Pros:
Wide feature set
Powerful call and text monitoring
Powerful SOS panic button
Robust location tracking feature
Comprehensive time restrictions
Cons:
Expensive
The SOS panic button feature is only available on Android
Pricing plans:
Small Plan: $43.96/ year
Medium Plan: $77.56/ year
Large Plan: $110.36/ year
3. Mobicip
We found Mobicip's modern, clean design to be straightforward to navigate, making it simple to customize your settings and monitor your children's activity in one central place. It is also easy to set daily and weekly screen time limits for each device.
Besides, Mobicip allows you to lock all family devices instantly with a click. You can also choose to block all video streaming websites and apps, which is excellent for limiting distractions during homework time. Mobicip lets you view up to 4 weeks of your kid's browsing history from the dashboard. And you can protect your child from malicious content with customizable content blocking.
The thing we love most about Mobicip is its transparency and commitment to data privacy. No one but you are able to see your child's activity, and Mobicip takes this very seriously.
Mobicip offers premium versions only, but you can easily test it out with a 7-day free trial on all subscriptions.
Pros:
Clean and modern design
All family devices can be locked instantly
4 weeks of browsing history can be reviewed
Prevent children from viewing explicit content online
Allow location tracking
Cons:
No geofencing
Mobile interface is limited when compared with Web version
Only time schedules can be set, not total time limits
Pricing plans:
Small plan: $3.99/ month (billed annually)
Medium plan: $4.99/ month
X-Large plan: $9.99/ month
4. Net Nanny
Net Nanny is another top parental control app that packs some robust safety features into a really intuitive interface.
One of Net Nanny's best features is its user-friendly family feed, which makes it easy to monitor your whole family's online activities in one convenient place. Not only does the app let you view your kids' app use and online searches, but it also give you instant alerts whenever it detects and blocks your kids from viewing content related to pornography, weapons, drugs, suicide, and other mature content.
It also allows you to easily customize websites, apps, and types of content you'd like to block your children from accessing, which is excellent if you're concerned that specific apps and websites aren't blocked by default.
Furthermore, Net Nanny comes with the ability to set internet use schedules so that you can help your children establish healthy screen time limits. It also includes a GPS tracking service that allows you to check all of your kid's locations instantly and in real-time and see where they have been on the Family Overview Map.
Net Nanny can work on Windows, iOS, Android, iOS, and Kindle Fire. The app offers full refunds within 14 days of your purchase, giving you enough time to decide if this app is right for your family.
Pros:
Simple and easy-setup
Capable screen time options
Particular filtering tools
Impressive website blocking
Remote control
Cons:
Quite expensive
Limited geofencing features
Relatively few preset web filters
Pricing plans:
1 desktop: $39.99/ year
5 devices: $54.99/ year
20 devices: $89.99/ year
5. Kaspersky Safe Kids
Kaspersky Safe Kids includes a wide range of free tools on its app. The free tools consist of online content filtering, app usage control, and screen time management, which you'd have to pay for with most other apps.
The app automatically blocks all harmful and inappropriate content; however, to set time limits and specific schedules for your kid's internet and app usage, you will need to upgrade to the premium version.
Nevertheless, the premium plan also advanced tools, such as real-time GPS location tracking and geo-fencing and social media monitoring. It also provides real-time alerts if your kid attempts to access malicious content or websites.
Noticeably, one of Kaspersky's most innovative features is low device battery alerts. When your child's phone needs a charge, you'll get a notification. That means no more "my phone died" excuses when you ask why your children ignored your call or text message.
Kaspersky Safe Kids Premium covers one device, but you can buy more licenses separately, which is more cost-effective for smaller families. There is also a 7-day-free trial of the premium plan and a 30-day money-back guarantee.
Pros:
Lots of free features
Flexible control of device and app usage
Extensive alert system
Robust web filtering
Affordable plans
Cons:
Several iOS limitations
Limited content filtering to specific browsers
Sluggish web interface
Web portal slow at times
Pricing plans:
Free plan
Premium plan: $14.99/ year
6. OurPact
OurPact acts as an all-in-one time management and family locating solution, which enables parents to limit their children's online access at the discretion and track their location at any time.
This user-friendly parental control app offers a number of options and services in child supervision on mobile devices. Parents have a wide range of oversight and management tools, from text messages and app blocking to locator abilities and website filtering.
The free plan gives parents basic monitorial features. Parents can upgrade to a more advanced plan with additional features, all of which are prices fairly standard for the industry.
OurPact only offers email customer support but is well-balanced with detailed FAQs provided on its Support page. Besides, the app has a significant number of followers and "likes" across different social media platforms, accentuating its influence and popularity.
Pros:
Excellent design and navigation
Get kids actively involved
Instant notifications and alerts
Rich and high-quality features
Cons:
Some may find it difficult to use the app
Doesn't connect with geofencing
Pricing plans:
Free plan
Premium plan: $6.99
Premium+ plan: $9.99/ month
7. ESET Parental Control for Android
ESET has a decent parental control app, but it is for Android services only. Despite sticking to a single platform, it offers various features that allow you to see how your kids use the web and set limits on usage if you find something fishy.
Like various apps for parental control, ESET requires you to create your profile and download the app on your kid's device. The app is divided into four primary sections: Home, Locator, Rules, and Devices.
The free version provides web guards, app blocking, time limits on games, and basic reporting. Meanwhile, if you upgrade to the premium version, you can enjoy some features like location tracking, website blocking, parental messaging, and detailed reports.
Pros:
Easy to use setup process
Simple user interface
A wide array of features
You can set specific zone limits on your children's phone and get notified when they enter those restricted zones
Affordable pricing
Cons:
It's an Android-based app that doesn't support iOS devices
No text and call monitoring feature
Pricing plans:
Free plan
Premium plan: $29.99/ year
VISIT ESET PARENTAL CONTROL FOR ANDROID
8. Bark
Bark is one of the simplest parental control apps that we've tested out, but it delivers powerful protection. You should consider this amazing app if text, email, and social media monitoring are your top priorities. That's because the app can track a large number of platforms, including Gmail, Facebook, and WhatsApp.
It's easy to get started with Bark. Once you download Bark on your device and connect your kid's account, just choose the apps you want Bark to monitor, then you're all set. The key is to connect each app your kid has to the Bark dashboard with your kid's login credentials. By doing so, the app will let you know if your kid is trying to sign into that app from another device. Also, it'll let you know if he or she downloads a new app.
The app can monitor text messages, images/ videos posted, email content, Youtube videos, and many more. It uses AI to not only flag keywords but also identify the context those words are used in, as well as to learn the nuances of oft-changing slang used by kids, tweens, and teens.
Bark also sends you an automatic alert anytime its algorithm identifies a potential risk, such as cyberbullying, self-harm, or signs of suicidal thoughts. For instance, if your child searches online for content related to depression and suicide, Bark will notify you immediately so you can address the concern.
Besides, Bark allows parents to control their kid's screen time and screen activity. You can set time-outs and bedtimes, as well as block objectionable sites. The app provides easy-to-read activity reports in its user-friendly dashboard, which is helpful when you're a busy parent looking for a convenient way to check that your kid is staying safe online.
We also like Bark's blogs and advice content, which offer a number of articles about social media and how to talk to your children about sensitive topics. It also explains how the digital world is changing, what parents need to prepare for, and how to teach kids about Internet safety. Bark Connect is a forum where parents can ask questions and get advice not only from Bark, but also from other parents who may have similar experiences.
Bark works on iOS and Android phones, iPads, Mac, PCs, Kindle tablets, and Chromebook. It does offer a free seven-day trial period, which allows you to use on an unlimited number of devices.
Pros:
Easy to install with a great user interface
Monitor a wide range of social media apps
Instant alerts for texts and emails
Detailed reports
Compatible with most devices
Useful tips and advice for parents
Cons:
Quite expensive when compared to other apps
No full location services
No website blocking
Pricing plans:
Bark Jr: Free
Bark: $14/ month or $99 annually
9. SentryPC
The next app offers some of the most comprehensive activity monitoring, specifically for PC or Mac, of any parental control software. It also offers extensive content filtering and lets you set strict usage limits on each computer that your children have access to.
The user-friendly SentryPC dashboard allows you to view detailed logs of everything your kids do on their computer - it even tracks keystrokes and takes full-size screenshots of your desktop at random intervals. It also provides easy-to-read graphs and other visuals to help you keep track of.
You will get an alert right away if the app detects any kind of concerning activity. If you see something you don't like, you can block it and apply the new filtering rule right away.
Unfortunately, there's no free trial, but you can check out the service using its demo account, which allows you to explore a sample of the desktop interface for as long as you'd like.
Pros:
Clean and easy to use interface
Monitors both PCs and Macs
Multiple monitoring features
Good value for money
Cons:
Some features are not available on Mac
No mobile support
Pricing plans:
Basic Plan (single license): $59.95/ year
Business 50 (50 licenses): $995/ year
Business 100 (100 licenses): $1,595/ year
Business 250 (250 licenses): $2,995/ year
Business 500 (500 licenses): $3,995/ year
Business 1,000 (1,000 licenses): $4,995/ year
10. REFOG
REFOG logs your kid's keystrokes, so that you can review all messages and search terms on every app they use. It's perfect if your children try to bypass the software by using an untraceable app.
And another unique feature is the ability to view your children through a webcam. This is great for ensuring that they are supposed to be doing homework on their computer. Besides, you can view comprehensive activity reports through your online account.
You can determine if REFOG is the best choice for your family with a 3-day free trial and a 7-day refund policy.
Pros:
Nice-looking, user-friendly interface
Robust webcam capture recording
Real-time remote viewing
Comprehensive reports
Cons:
A bulk of pre-installation windows to follow
Not enough stealthiness level
Pricing plans:
Personal monitor for 1 device: $30 (1 month) or $95 (12 months)
Personal monitor for 3 devices: $45 (1 month) or $135 (12 months)
11. WebWatcher
WebWatcher guarantees that you're able to install and start using it within 5 minutes or less, which we found to be true during our tests. It's an excellent option if you're new to monitoring software and don't have lots of time to set it up.
One great thing about WebWatcher is that it allows you to be as involved or as hands-off with your children's online time as you'd like.
You can view in-depth recorded reports of your kids' daily activities, or simply trust WebWatcher's Alert Log to inform you of any risky behavior. That means you can customize your WebWatcher experience to meet your family's specific needs. You can even view things like screenshots, call logs, and deleted texts to protect your children from potential predators. WebWatcher also allows you to check your kid's real-time location with its GPS locator.
Pros:
Compatible with almost all devices and operating systems
All data can be accessed online remotely with any device
Gives out instant email warnings
Allows discrete and convenient sifting of web content
No jailbreak required
Cons:
Not intuitive to use when compared to other available parental control apps
A bit tricky and overwhelming to install on the target device
Antivirus programs and other security features need to be disabled
The premium version is pretty expensive
Once any antivirus program detects it on the target phone, it'll be removed right away
It makes the target phone lag in functionality upon installation
Pricing plan: $59.95/ 3 months or $129.95/ 12 months
Read more: WebWatcher Reviews: Does It Really Work for You?
12. Norton Family
As a big name in the field of antivirus software, Norton offers a parental control app named Norton Family (formerly known as Norton Family Premier) to monitor and restrict your kids' behavior online.
The app is very easy to set up. It requires you to sign up first (on both your and your kid's device) and accept a couple of terms and conditions before starting. You also have to select the level of surveillance, which is different for various age groups. You can set up accounts for each of your kids and both the accounts remain separate so that monitoring becomes much easier.
Norton Family gives you preset blocks on websites, apps, games, and social media sites. Settings can be customized if necessary, and you can choose what kind of alerts you receive. The app lets you set up house rules, which remind your kids of which activities are allowed and which ones are blocked. You can check on your kids' activities on the dashboard, or choose to receive email alerts if house rules are broken.
You can set time limits on each device for social media access or gameplay, completely block phone use (except for emergency calls), and keep track of activities and interactions your child is engaging in on social media platforms. Norton Family also offers location tracking. You can choose to receive daily, weekly, or monthly reports on your kids' activities.
On the Internet Security Center, you'll find the Kid's Safety section with various articles concerning safety tips, common online threats, and other topics. You'll also have access to other articles concerning viruses, online scams, malware, and more.
Norton Family works on Windows 7-10, and Vista, Android 6 or later, and iOS. Unfortunately, the app is not supported for Mac.
Pros:
Excellent web filters and monitoring
Unlimited devices
Flexible content blocking filtering as per requirement
Great dashboard with detailed reports
Cons:
Not compatible with Mac
Limited support on iOS
Expensive for a single device or child
No geofencing
Pricing: $49.99/ year
How can you choose the right parental control app?
Among the best parental control apps, it might be challenging to choose the most appropriate one for yourself. So, below are a few factors that can help you out.
Device type
First, you need to know the operating system of your target device. Some parental control apps only work on Android or iOS, while some can work on both. So, make sure you go over the features list and compatibility thoroughly.
Web filtering
Make sure that your chosen parental control app protects your children from accessing malicious and inappropriate apps and websites. It should install a proprietary browser that prevents your children from accessing any inappropriate content and keeps track of their online activities.
Furthermore, apps that have web filtering can restrict children from installing new apps. These apps also block websites that are categorized under violence, gambling, pornography, and other illegal and inappropriate content.
Time restrictions
If you're worried about the time your kids are spending online, you should look for an app with time control features. It will let you track how many hours your children spend online and even let you create a schedule to monitor easily. You could even set different time limits based on the week's day and set other time limits to different apps.
In-app purchases and app blocking
Along with features like web blocking, you could look out for apps that allow you to block certain apps on specific devices. This is really useful if your kid is addicted to social media or gaming apps.
App blocking will block unwanted apps and even restrict children from installing new apps without your permission. Plus, some apps can also block access to the App Store and Play Store and prevent them from making any in-app purchases.
Location tracking
Some parental control apps can not only keep track of your kids' online activities but can also report their location to you. These apps can also set boundaries, meaning that if your kids go to places beyond the boundary, you'll be notified. This feature is called "Geofencing," making sure that your kid is where he/ she is supposed to be.
Pricing
Perhaps the most crucial aspect of choosing any app is pricing. Although there are many free parental control apps, not all of them can offer the same features that are otherwise offered by the premium option.
So, if you have chosen the best free parental control app, make sure the free version has the features you want. Or, if you go for the premium option, make sure you can afford it.
The final verdict
Once you determine to use a parental control app, ensure that your children understand why you feel the app is necessary and that some restrictions can be eased when certain conditions are met. Plus, always let them know that you're there to help and support them no matter what.
We hope our list of 12 best parental control apps can help you a lot. If you've used any excellent parental control app that is not on this list, please share your experience with us. We're always happy to hear from you!
Website Support
& Maintenance Services
Make sure your store is not only in good shape but also thriving with a professional team yet at an affordable price.
Get Started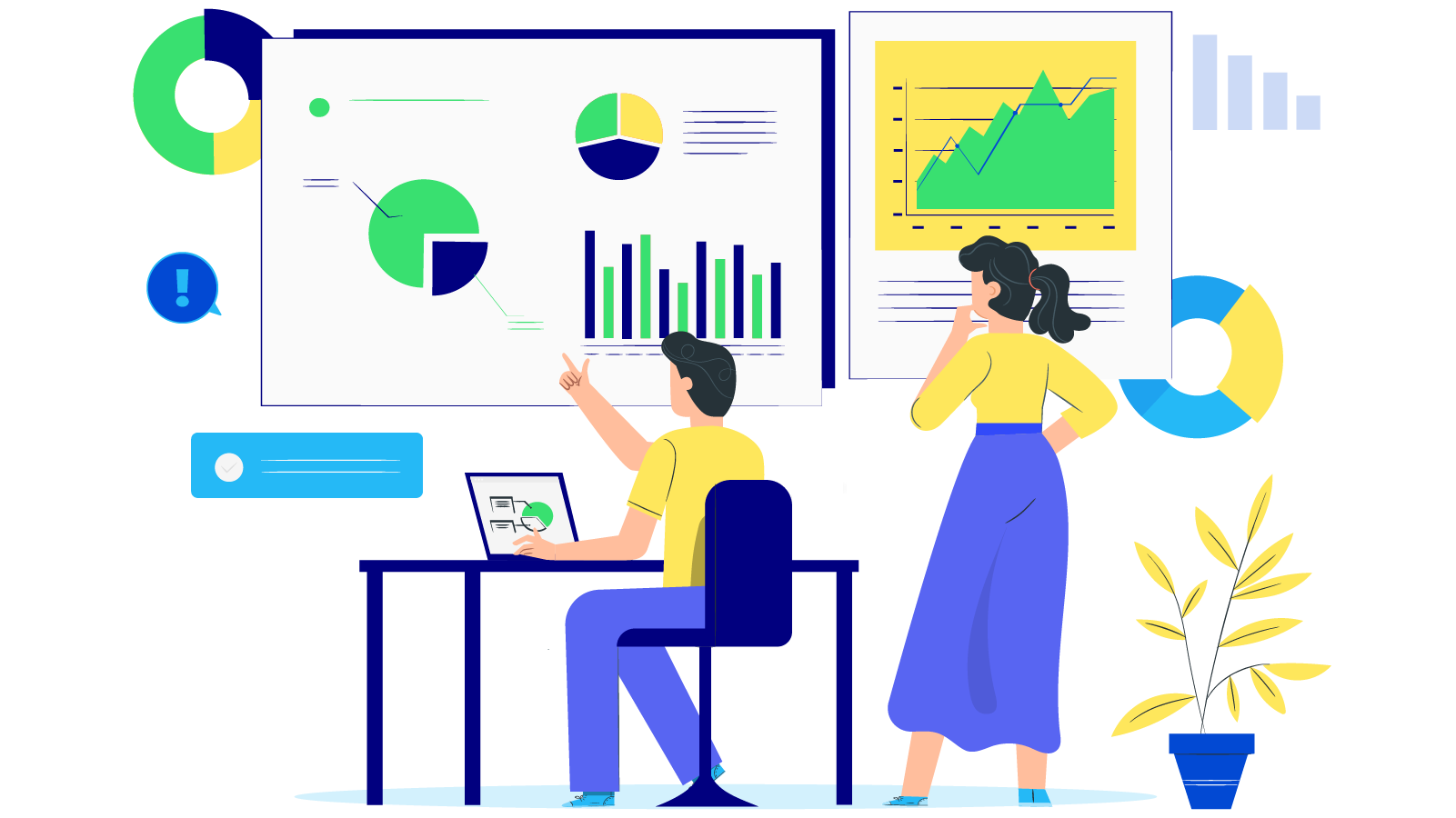 New Posts



Subscribe
Stay in the know
Get special offers on the latest news from Mageplaza.
Earn $10 in reward now!