13+ Most Popular Phone Monitoring Apps You Should Not Miss
The Internet was such a revolutionary invention to the world. It helps people have access to unlimited knowledge and entertainment. However, everything has two sides. The Internet, along with smartphones, makes people indulge in unhealthy or even illegal activities. Have you ever wondered what would happen if people could see internet history on wifi bill?
To cope with the dark side of the internet, there have been two major approaches. Some people try to build a clean internet space for everyone; for example, Gan Jing World - an emerging platform that's committed to being safe, non-partisan, and free from violent, erotic, criminal, or harmful content.
The other approach is to monitor and block the things that should be blocked - and that's where mobile phone monitoring apps come into play.
Now let us discuss some of the most common cell phone spying apps and identify their benefits and drawbacks. Hence, you can choose the most appropriate monitoring software.
What Should You Consider Before Purchasing A Monitoring App?
As there is a great number of cell phone spying apps, you might feel overwhelmed when having to choose a suitable one. Here are a few things you should take into consideration to have the right choice eventually.
Customer Service
It is essential to check whether the customer support of this app is good or not. If a website provides live chat support, try asking some questions related to the app, and see if they work effectively. Besides, you should ensure a phone number is functional if it is provided on the site. In addition, conducting a carrier lookup can also be helpful to verify the validity of the provided phone number and determine the carrier associated with it. This is significantly important for international visitor providing country specific phone number such a Singapore phone number or any other international number.
Website
A decent company will possess a comprehensive site. It contains the product's information, features, tutorials, instructions, FAQs, and the company's details. Remember to check whether the website includes the Terms and Condition, Privacy Policy, and Disclaimer sections. That's how you can know if this company works professionally.
Refund Policy
If a virtual item doesn't go with a clear refund policy, then the possibility of you wasting your money is quite high. Therefore, it is recommended that you should find companies that offer free trials. If you have chances to use apps, you can know how the product would turn out to be and determine which option is best for you.
13+ Most Popular Phone Monitoring Apps
mSpy is a mobile phone tracking software and monitoring app for iPhone/Android. It works seamlessly in the background without making the target device identify its existence. It tracks text messages, calls, location, WhatsApp, etc. without wasting much battery. Besides, you can remotely manage photo editing apps for Mac and programs which is very useful and speed up the work in several applications.
Remarkable Features
Tracks on call logs, location, emails, SMS, WhatsApp, and so on
Gives users the information about using the dashboard
Protects smartphones against theft
Pros
The app works on both iPhone and Android devices
mSpy can track someone's phone without them knowing
Cons
The subscription plans are pricey
Read more: mSpy Review - The Most Dominant Monitoring App for Parents
2. eyeZy
If you're looking for an advanced phone monitoring app that goes above and beyond what you expect, check out eyeZy. This powerful app lets you see their online activities in ways that other apps don't. It's all thanks to a set of tools like Social Spotlight, Files Finder, Pinpoint, Phone Analyzer, and more.
Remarkable features
Social Spotlight shows you their chats in texts and conversations on social media apps like WhatsApp, Messenger, Instagram, Snapchat, and Tinder
Magic Alerts let you know if they use an alarming phrase or keyword in search, like "sex" or "drugs"
Screen recorder and keylogger tools work together to help you paint a complete picture of what's going on
Pros
Works on both iOS and Android, including rooted and jailbroken devices
Multiple install options so you can get up and running easily
Functions in hidden mode so you can stay undetected
Cons
It costs more if you want to monitor multiple devices
3. Scalefusion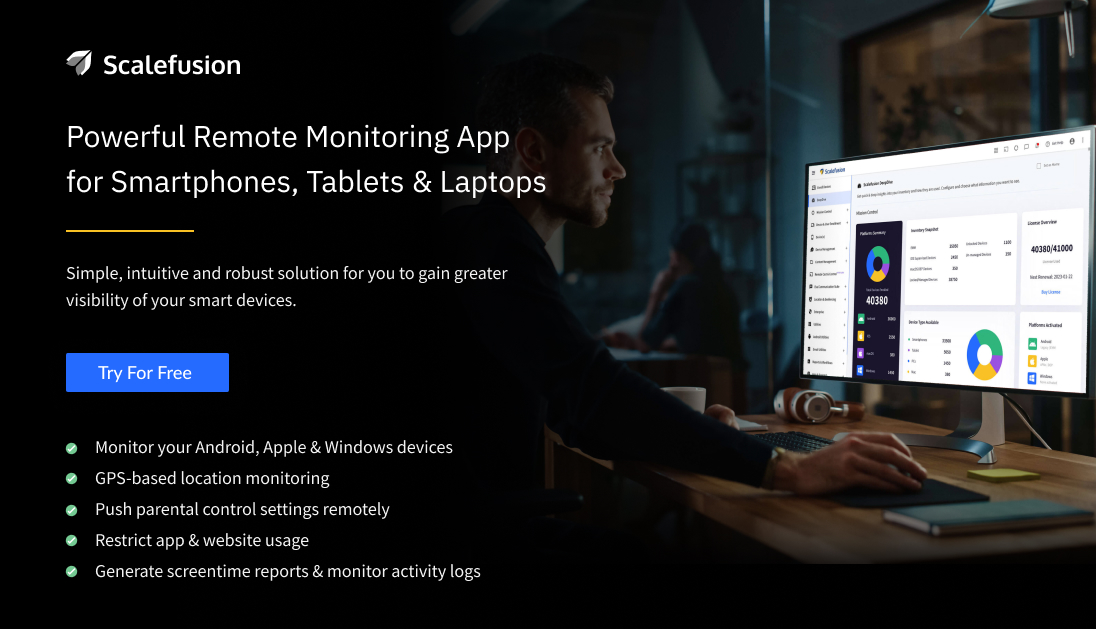 Scalefusion is a smartphone management app that supports both Android and iOS smartphones. It is a simple management app that offers extensive smartphone security and monitoring capabilities that enable you to keep a constant tab on the location, usage and activities performed on your smartphone.
Remarkable features:
Real-time GPS-based location tracking and Geofencing
Tracking WiFi and mobile data usage
Monitoring SIM swaps
Keeping track of device vitals such as battery and storage consumption
Checking device activity status and duration of inactivity
Remote locking of the smartphone if lost or stolen
Control over which apps and websites can be used on the smartphone
Pros:
Ease to use software with a user-friendly interface
Live chat support available straight from the dashboard
Scalefusion offers a 14-days free trial
Cons:
You cannot invade the privacy of the user's personal messages, calls or social media.
4. Qustodio
Qustodio is claimed to be a user-friendly and efficient parental control app. It is a worthy software to track your children's phone activities. The app is well compatible with any type of mobile device and PC as well.
Remarkable features
Qustodio assists in tracking different mobile phones and reaching different accounts.
You can get detailed information about calls and text messages.
Users can decide on a schedule or limit on how much Internet time is permitted every day.
Pros
Ease to use with simple dashboard and account settings
Supports controlling more than one user
Cons
VPN breaks web filter in desktop browsers
5. FlexiSPY
Undoubtedly, FlexiSPY is another good monitoring app that works on both Android and iOS devices. The app helps users to monitor and track their children's phone activities, such as SMS, calls, and WhatsApp chats. Especially, you can spy two mobile phones simultaneously with GPS location and a free mobile reviewer app.
Remarkable Features
You can access the phone camera and keylogging.
Supports checking instant messaging with ease
Pros
Offers access to contacts and messages on the target device
You can get screenshots of calls and messages remotely.
Cons
It is impossible to block unknown numbers remotely.
6. FamiSafe
FamiSafe is a wonderful software from the house of Wondershare. The app assists users in maintaining family welfare and securing adults' and kids' smartphone usage. It is packed with stunning features and functionalities for protecting and tracking your children's daily activities.
Remarkable Features
FamiSafe provides live location and location history, which helps you know your target person's exact location.
It allows you to prevent your children from accessing and crossing a specific border built by you with the Geo-fence features.
You can prevent toxic applications and websites thanks to the App Blocker and Web Filter feature.
Users can monitor and follow text messages on leading social networking apps and notice porn images on phone galleries.
Pros
Easy and simple in operation
Excellent GPS tracking technology
Automatic screen control techniques
Utilize machine learning models to identify suspicious images
Cons
7. TheWiSpy Android Spyware
TheWiSpy is a premium spyware brand providing comprehensive Android monitoring solutions across various devices. It delivers quality mobile, and tablet monitoring features that anyone can use for personal, parental, and corporate use. TheWiSpy has introduced advanced spying features to enable parents to control and monitor their juveniles' cellular devices.
Remarkable Features
Monitors every online and offline activity of Android devices.
Track the whereabouts of the target device and provide detailed reports on location history.
Delivers high-end parental control features to restrict the cyberspace of teens and tweens.
Sends instant alerts on live mobile activities such as ongoing phone calls, sent or received text messages, etc.
Provides users with easy access to the recorded information via an online dashboard.
Pros
There is no requirement of rooting the target Android phone/tablet to avail TWS features.
It gives an online app demo to let TWS upcoming customers know better about the app functionality.
TWS delivers advanced features at very affordable prices.
8. MobiStealth
MobiStealth offers a wide variety of monitoring features, including viewing text messages, tracking location, emails, photos, keylogging, Gmail logging, and record calls.
In addition, it takes just 3 minutes to set up with three simple steps: sign up, connect to your target device, and start to monitor.
Furthermore, the website provides a support section page and live chat for any question. They also give users a 30-day refund if their product doesn't address the requirements of customers. That sounds professional!
Remarkable Features
The app has a SIM change notification feature that helps you know when the object changes or removes the SIM.
MobiStealth supports recording the surroundings of the mobile phone.
It allows desktop and smartphone monitoring.
Pros
It provides a significant number of features at an affordable price.
Advanced features, including Facebook Messenger, WhatsApp, Snapchat, keylogger monitoring, are now available on Android phones.
Cons
It does not allow contact and website blocking.
No keyword alert features
9. MobileSpyAgent
If you are searching for a cost-effective option and you don't need complicated software, MobileSpyAgent is for you. It perfectly works on both iOS and Android devices.
The application comes with three different plans:
Basic plan: $14.95 per month
Pro plan: $19.95 per month
Business plan: suitable for those who need different licenses, and its price varies depending on your requirements.
Remarkable Features
Monitors GPS locations, browser history, SMS, incoming/ outgoing calls
You can view images and videos on the target phone
Users can check which apps are installed
Pros
Silently monitoring and tracking in the background
The automatic stealth mode keeps the app hidden
Easy to use and track
Cons
Poor customer support
Restricted features and limited online guides
10. AppMia
Appmia is the most incredible mobile phone spying and tracking app that allows you to monitor all activities of any iPhone or Android device. You can install the app on the phone you want to monitor with ease. It starts uploading the monitored device's usage information and its precise location immediately.
However, Appmia is quite expensive. You need to pay $194.99 per year for the premium version and $699.99 per year for the lifetime version (with two devices).
Remarkable Features
Supports tracking on Viber, Facebook, and WhatsApp
Calls and surroundings recording
Allows viewing sent/received SMS and emails
Restricts contacts, calls, and messages
Pros
Appmia provides you free updates,
You can spy two devices at one time.
The app offers an impressive number of mobile platforms.
Cons
Blocking options are not offered.
You cannot remotely wipe off information from the target phone.
It is a bit expensive.
11. ESET Parental Control
ESET Parental Control is considered among the best phone spying apps that regularly monitor your child and keep them under your control.
Remarkable Features
You can decide time restrictions for the usage of specific apps, and when the time is over, the apps will be closed automatically.
With the aid of Application guard and Web guard features, you can modify the apps and sites that can and cannot be reached by your children according to their age.
Some extra features of ESET parental control include geo-fencing, SOS button, and GPS locations.
Pros
Web content can be filtered
Support managing device apps
Well compatible with Mac, Windows, and Android services
Cons
Messages and chats on social media cannot be tracked.
The screen lock feature is not available.
12. Highster Mobile
Highster Mobile is a cell phone spying software that allows you to monitor other people on Android devices. It provides numerous features, including location spying, remote locking, and the ability to record phone activities. Plus, the app does offer parental control features, which lets you remotely control other device's usage.
Remarkable Features
The live control panel ensures information is updated every 90s.
Application Blocking helps you block access to certain apps and websites.
You can send out SMS commands from the live control panel to control other devices, such as lock and unlock the phone, delete phone data, etc.
Pros
The stealth camera allows you to monitor to a higher level.
The one-time payment makes it affordable.
Free lifetime updates are supported.
Cons
No free trial is provided.
The app lacks the geo-fencing feature.
Customer support is not good.
13. Spyzie
Spyzie is a parental controlling app on the iPhone, which enables people to monitor their kids' devices. The application can show you other's call logs, GPS location, text messages, browsing history, media files, and social media apps.
Remarkable features
Tracks incoming/ outgoing calls
Views delivered/ received messages
Sets up a browser tracker
Identifies real-time location through GPS
Pros
Spyzie on the target phone can remove itself.
You can record call logs and take screenshots remotely.
Rooted/ jailbroken devices are not required.
Cons
It is impossible to track the location for iPhone.
Data once cleared on a target phone from the Control Panel cannot be restored.
14. Spapp Monitoring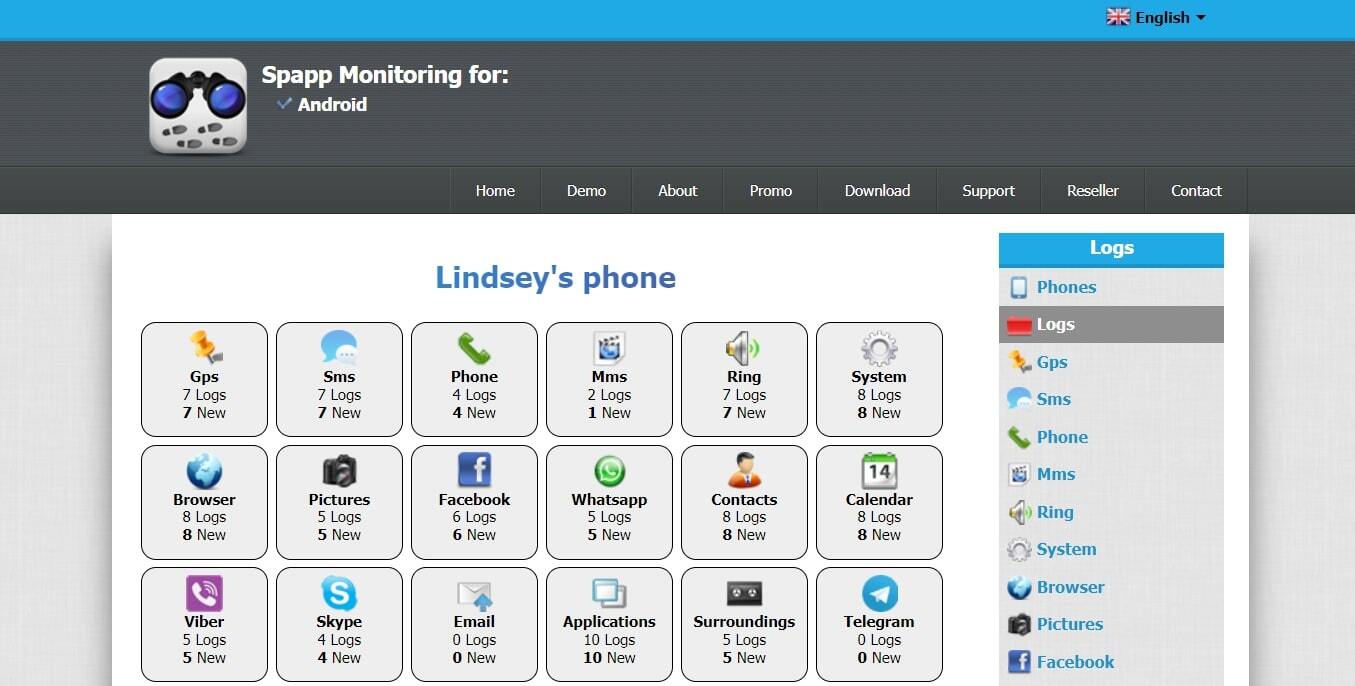 Spapp Monitoring is a phone monitoring app suitable for parental control and employee monitoring. It is a complete Android tracking app with many features from the basic GPS tracking, phone logs and call recording, SMS tracking, to a big list of social media apps tracking including Voip call recordings and notes recordings, browser logs, apps tracking and many live control features.
Remarkable features
Live streaming (and recording), including screen capture;
File manager – download files directly from the target device;
Voip call recordings for many social media apps from the most popular Whatsapp, Facebook, Instagram, Snapchat to the niche ones such as Viber, Line and many more;
Pros
Free trial, no card data required for testing the app;
24/7 technical support;
Flexible subscription offer;
Many features – probably the most complete tracking app on the market.
Cons
Not compatible with iOS devices;
Once data (logs) is deleted, it is lost. Only devices and accounts can be restored.
Conclusion
All the apps above are top-notch and work well with both iOS and Android devices. Consider their features, evaluate the pros and cons wisely, and pick up the right app for your needs.
If you have experienced with any of these spying software, feel free to share your opinions in the comment section. We're glad to hear from you.
Website Support
& Maintenance Services
Make sure your store is not only in good shape but also thriving with a professional team yet at an affordable price.
Get Started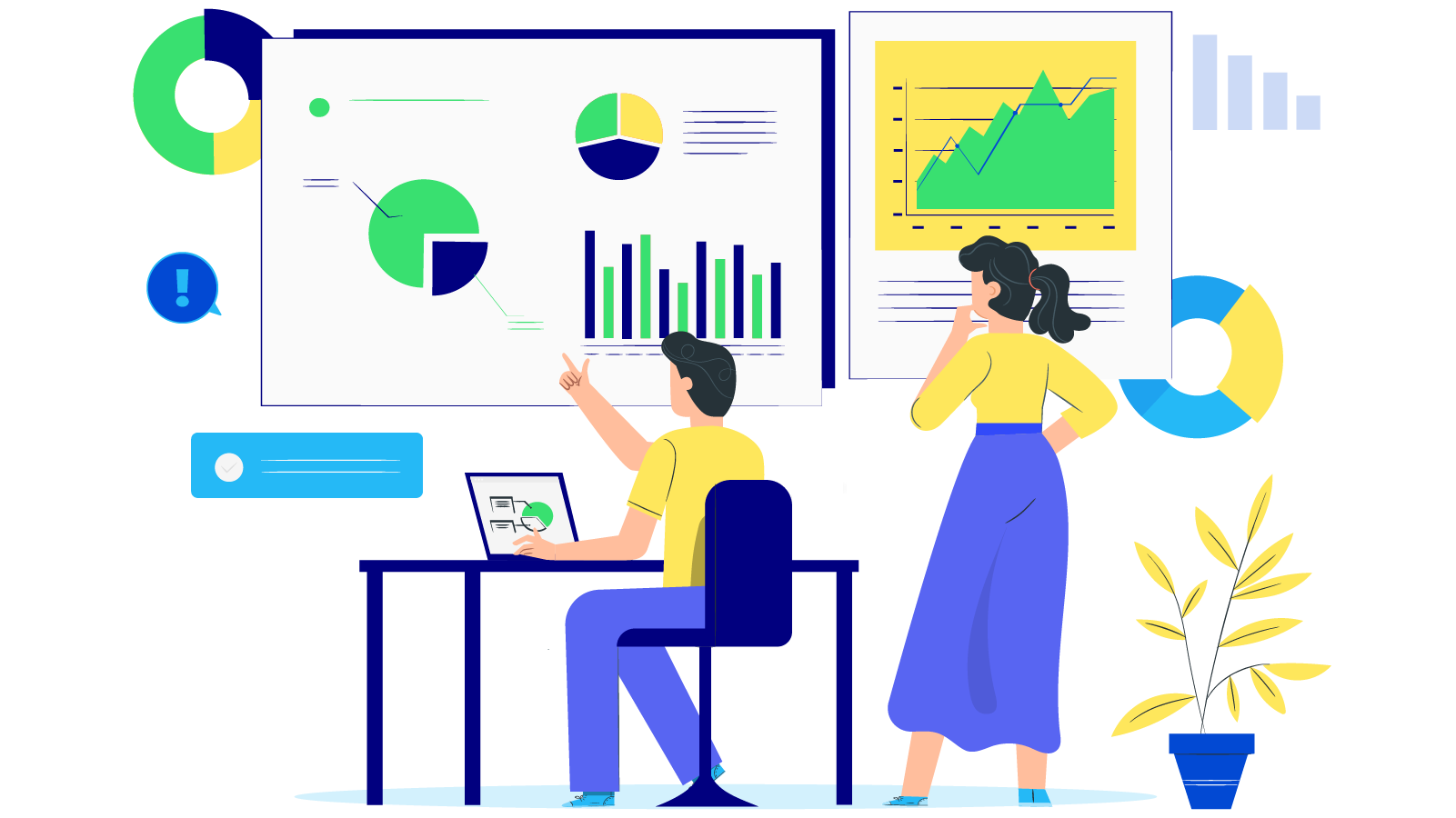 New Posts



Subscribe
Stay in the know
Get special offers on the latest news from Mageplaza.
Earn $10 in reward now!