8 Ways eCommerce Businesses Can Stand Out in a Crowded Digital Space
The Most Popular Extension Builder for

Magento 2
With a big catalog of 224+ extensions for your online store
According to some estimates, there are over 20 million eCommerce stores in the world. In the fourth quarter of 2019, Amazon alone reported revenues of $87.4 billion. With platforms like Shopify or BigCommerce, you can start selling online for as little as $9/m.
You have all the tools you need to start a thriving eCommerce brand at your fingertips. There's also more competition than ever. How can you successfully launch your eCommerce store and acquire new customers every day?
That's a good question and one this guide will help answer. By the time you're done reading, you'll know multiple ways an eCommerce brand can stand out and grow irrespective of competition.
Main Content
Develop a clear visual brand
In eCommerce, more than other areas, the aesthetics of your brand carries a lot of weight. Since people aren't able to touch, smell, or measure your products, they need to have faith in you as a brand.
What's a quick way to instill that trust? By creating a consistent experience whether people find you on Instagram, Twitter, your website, within your emails, etc. An example of a brand that does this well is The Honest company.
It uses a specific color template, style of imagery, and subjects in its images. This helps people recognize the brand in numerous settings. It continues on the website.
The images here look similar to the ones on its Instagram profile which shows that thought and consideration have been put into its branding. First-time visitors know they're in the right place.
A visual brand goes above and beyond the images you use. It also includes:
The fonts you select
The colors
Your logo
Design style and aesthetics
Getting it right isn't as easy as going to a color palette generator and choosing the first combination you see. Spend as much time as you need on this part. Do research on your target audience, other brands in your space, send out surveys that ask psychographic and demographic questions, take color psychology into consideration, and look at what appeals to your target demographic.
The other part of your brand is your voice and tone.
Develop a unique voice
A brand's voice is simply the way it communicates to customers and audience members across all mediums. This encompasses your website, your email newsletter, social media platforms, and even print media.
It includes the words you use, the ones you don't use, and how you say it. It can be kind, irreverent, friendly, serious, or any combination of those.
Whatever you choose, it should be true to your core values and appeal to your main customer demographic. You don't want to use a voice that turns people off or one that's contrary to your stated beliefs.
A great example of a brand that has nailed its voice is Innocent Drinks. It's a company that doesn't take itself too seriously, engages on social media all the time, and knows how to have a good time.
Its social media followers love to interact with it and it used its unique voice to make something as mundane as fruit drinks exciting.
Another example comes from Frank Body. It bills itself as the first coffee scrub. Whether that's true or not is irrelevant because its voice talks directly to its target demographic – younger women.
It refers to its customers as babes, isn't afraid to post cheeky images on Instagram, and doesn't tone it down for anyone. According to the founders, Frank is meant to be the voice in a woman's head that represents how badass she can be. It seems to have worked because they generated $20 million within 18 months of launching.
Here's a quick exercise to develop your brand voice.
Add three or four adjectives for your brand voice such as irreverent or quicky
Create a short description of what that means
Add the do's (what you can do and still align with your brand)
Add the don'ts (The things that may fall into that category but your brand doesn't do)
Once you've finished developing your visual brand and your brand tone, put everything within your brand style guide. Keep in mind that your guidelines will evolve to treat it like a living document that changes as you grow.
Create a one-of-a-kind USP
A USP is the unique selling point of a brand. It's the differentiating factor that's akin to why you matter to your target customers. It tells them how you're different from everyone else selling shoes, or shirts, or bags.
This is a big deal in other spaces such as software and marketing. Unfortunately, it's glossed over by eCommerce companies. When done right, people will gravitate towards your brand because they understand what you are – and aren't.
Take Patagonia as an example. It's a multi-million dollar eCommerce brand that's been environmentally conscious before that was cool. Instead of shoving the latest products down your throat on the homepage, it takes a moment to highlight a cause it believes in. It then goes on to highlight a shirt that's saving the climate.
The Honest Company also has a compelling USP. It says that it's empowering people to live happy and healthy lives. It also has commitments to fair labor practices, uses few chemicals in its products (if any), and is transparent at all touchpoints.
People relate to it and have turned it into a multi-million dollar company.
I have a simple question for you. What sets you apart from all the other eCommerce brands out there? Whatever it may be – own it.
Create content that goes against the grain
Many people would have you believe that you just need to create long content and add in keywords for search engines. I disagree. You need to optimize for humans and search traffic will follow.
Many eCommerce brands are creating content that's rehashing what's out there. When a brand takes the time to create something exceptional, its audience takes note. ProFlowers created a collection of 151 types of flowers common in the US.
That would've been interesting on its own because of the size but it went a step further by adding a lot of additional information. It transformed into a resource that has been linked to by nearly 300 different websites.
Content takes many shapes. The content that forms the backbone of your email marketing strategy could be exceptional, your blog content could be amazing, or you may decide to focus on awesome video content.
The important thing is to make content that's directly related to your ideal customer and will be useful to them in some way. You also want to create content that's tied to the products you offer.
For example, Beardbrand sells beard grooming products and has an article that talks about how to grow your beard. Of course, it recommends a few of its products.
You can also choose to take a stance that goes against accepted wisdom in your space. These are opinion pieces and may work well if you can present your arguments properly.
Engage with your audience – all the time
Engaging with your audience isn't something you should do alone – it's a team effort that includes everyone from the top of the organization to the bottom.
Make the commitment to be available to your audience, choose a few platforms, and own them. A mistake many brands make – especially smaller ones – is trying to be everywhere at once. That's not necessary if you don't have the bandwidth for it.
If you're only on Instagram then your audience will interact with you there. If you're only on Facebook then they'll find you there. The point to take away is that you should be available as much as possible.
When they reach out to you with an issue then you're there. If they just want to shoot the breeze then you're also there. This aspect of creating an exceptional brand takes time. Start slowly and see how much demand there is and what you can handle. If you're able to master one channel, move on to the next one.
Be generous & human
Many corporations have drawn the ire of their customers and users. Brands boycotted Facebook, Gillette went wrong with its #MeToo ad, and American Apparel had a falling out with its customers.
Many of these things could have been avoided if the brands had been a little more human and a lot more generous.
What does it mean to be human and generous from the perspective of a business? Zappos is a great example. It has a 365-day return policy, holds the record for the longest support call, and sold to Amazon for a billion dollars.
It seems being human makes good business sense. Take a look at your organization and do an audit of the way you interact with customers. Is everything dictated by one policy or another? Are you maximizing profits at every turn? Can it be said that you don't have your customer's best interests at heart?
If there's a shred of doubt in your mind then it can also creep into the mind of your customer. If you find yourself lacking, layout a game plan for how you can be more generous to customers or more human.
Free shipping
An easy return policy
Giving your customer service reps more leeway to please customers
Make these changes and collect data on how it's impacting your bottom line over time. Is it helping you connect with your customers and driving repeat purchases? If so, keep doing it. If not, change tact slightly.
Stand for something that matters
There are countless #metoo brands that are politically correct in all situations. This may not be a bad thing in itself but it won't help your eCommerce brand stand out.
The cause you stand for doesn't have to be controversial. Toms chose to give away shoes to people in less privileged communities every time a pair was purchased. This was embodied in its One for One campaign over the course of many years.
Though the campaign has been retired, the company now gives 1/3 of its net profit to charity through its Giving Fund.
You don't have to stand for a charitable cause. You can push back against industry norms like Everlane. The fashion industry is notoriously opaque. They don't share manufacturers, suppliers, or anything else they believe is a competitive advantage. Everlane champions radical transparency and has built an audience that's behind them 100%.
What causes do you hold near and dear to your heart? Does it lend itself to being the focus of your brand? What movements do your customers cherish and can you champion it for them?
Host live online and in-person events
ECommerce shops don't hold many events to connect with and educate their customers. It's mostly transactional. While this may work, there's nothing stopping you from doing these things and standing out from the crowd.
There are two overarching ways to use events to grow your brand:
Virtual events
Popup shops
Virtual events are held online and people from all over the world can participate. There are many online conferencing/webinar platforms that'll allow you to host thousands of people at once.
The approach you take maybe a little different from education or software brands. Instead of teaching a lesson, immerse people in your brand. Show them behind the scenes of your creative process, your factory, or even your office.
It'll create a deeper connection between your customers and your brand. You'll become more human in their eyes.
Popup shops are another powerful way to interact with your customers. It allows them to come in, meet the team, and buy products after interacting with them. One of the major barriers online is the lack of an experiential element. A popup shop bridges that gap.
Kylie Cosmetics launched multiple popup shops in collaboration with Topshop and crowds wrapped around the street.
TOPSHOP X KYLIE COSMETICS are opening!!! I see you guys! I love you guys! pic.twitter.com/KzckaqnESy

— Kylie Jenner (@KylieJenner) November 20, 2017
While you may not get that kind of reception, it should still be worth the effort because of the deeper connections you'll forge.
One thing to keep in mind is that you want to get a mix of new and old customers. Accomplish this by choosing a location that's close to where many of your current customers live.
Conclusion
There are too many brands selling quality products. That's no longer enough to capture and hold the attention of your potential customers. This guide has gone through multiple ways to stand out from the crowd. You shouldn't try all of them at once. Instead, pick a few that you think will have the largest impact. Over time, you can add more of the techniques and strategies outlined here to build a world class brand.
Website Support
& Maintenance Services
Make sure your store is not only in good shape but also thriving with a professional team yet at an affordable price.
Get Started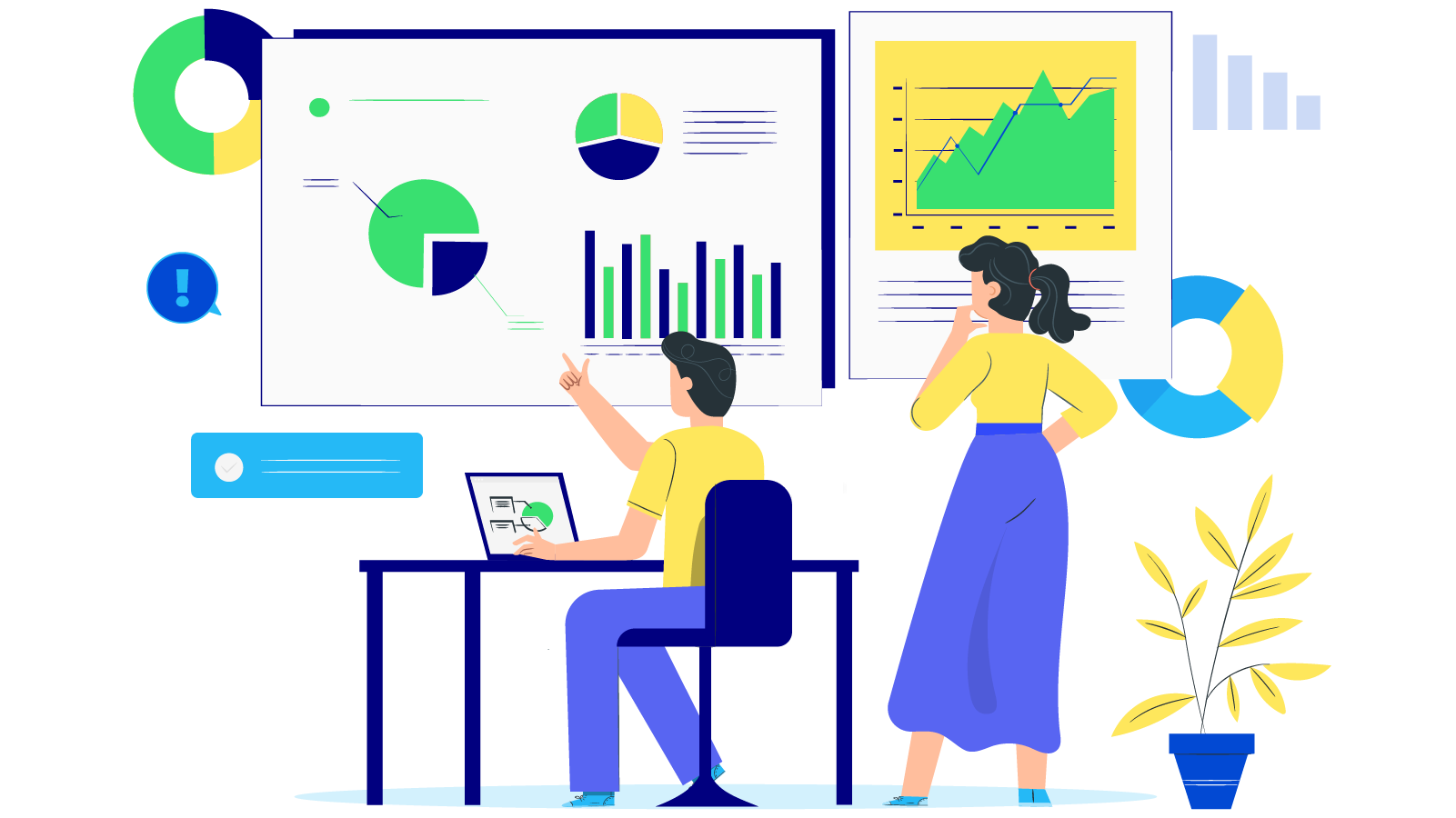 New Posts



Subscribe
Stay in the know
Get special offers on the latest news from Mageplaza.
Earn $10 in reward now!