Volusion vs Shopify Comparison: Which Option is Better?
The Most Popular Extension Builder for

Magento 2
With a big catalog of 224+ extensions for your online store
Volusion and Shopify are two of the most popular e-commerce platforms on the current market. These SaaS solutions bring store owners closer to web-based platforms where they can sell and market their unique products. While Shopify concentrates on sales functionality, Volution stands out with efficient data and analytics tools.
Well, Volusion or Shopify? Which one should you select?
We've collected relevant data on each option to bring an in-depth comparison of the two platforms. Keep reading to understand exactly how Volusion and Shopify can help you create a stunning website for your business.
Are you ready to dive into the details?
Table of contents
Volusion Introduction
Since 1999, Volusion has developed to support about 60,000 websites and processed more than 185 million orders. They also grew an impressive customer list, including USA Bride. Peterbilt, Tiny House Coffee Roasters, and 3M.
In the past, Volusion served its customers via its V1 version. It was a fairly efficient platform with a host of stunning e-commerce features. Then its developers recognized the need to improve it further. In 2017, they finally refreshed the whole thing by launching Volusion 2, which was subsequently appreciated for its enhanced speed and simplicity.
Today, Volusion constitutes a comprehensive e-commerce platform and website builder, which assists merchants in finding an optimized solution for creating, hosting, managing, and developing their online stores. It provides a tremendous host of robust tools that small and medium-sized businesses can leverage in the long run.
Shopify Introduction
Shopify was first launched in 2004 by a group of Canadian entrepreneurs who longed for a better platform for their online snowboarding equipment store.
Headquartered in Ottawa, the multinational company is one of the most dominant e-commerce platforms in the market, powering more than 1 million businesses in 175 countries around the world. Shopify users range from small businesses to large corporations, including renowned brands such as Bulletproof, Heinz, Penguin Books, and Hasbro.
Shopify comes with the most comprehensive set of sales tools, features, and 3rd-party integrations and helps your business thrive.
Besides offering a platform for an online store, Shopify also possesses a point-of-sale system and many different services to assist online retailers, including marketing, shipping, payment processing, and customer engagement tools. The platform is well-known for its large app store and ease of use.
Hire Shopify Experts/Developers
Make your dream business come true with the help of our Shopify experts/developers!
Learn more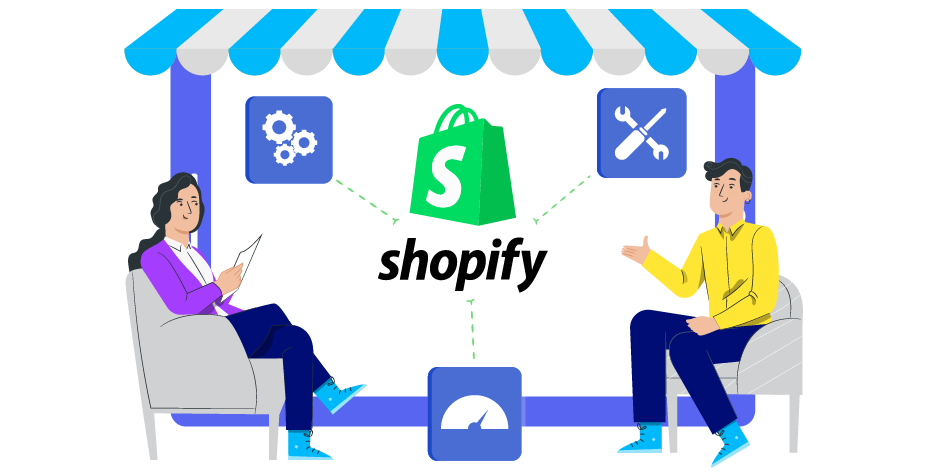 Volusion vs Shopify: Which Option is Better for Your Online Store?
Ease of Use Comparison
Volusion and Shopify are both robust and user-friendly e-commerce store building platforms. Both have well-designed and thought-out user interfaces, allowing even beginners to start an online store in a short time.
The Shopify backend is clear and easy to use, packed with modules and segments to discover. It doesn't take long to explore the fundamental features. Adding products, generating discounts, and producing new content are clear processes.
Similarly, Volusion is simple to learn. V2 puts a strong focus on usability. Its dashboard uses colorful icons and simple language to help novice merchants learn their way around.
Volusion involves a lot of hand-holding in its everyday operations. For instance, when you add a product, you can find a dropdown menu that walks you through the process of generating a product description. Experienced marketers might find this a bit annoying, but new merchants may love the additional assistance.
Moreover, Volusion lacks subcategories nested underneath every category in the toolbar. For example, if you click on Customers in Shopify's admin, you can select from five subcategories: All Products, Transfers, Inventory, Gift Cards, and Collections. Meanwhile, clicking on the same tab on Volusion's admin, your only option is Start Adding Products.
Customization Comparison
Both Volusion and Shopify have multiple tools that help you create, design, and edit your site's pages. They have an intuitive drag-and-drop editor that supports customizing your content blocks and interface without manual coding. Plus, they also include a WYSIWYG system that allows adjusting software content in a form similar to its appearance.
Regarding customization, themes and templates are two crucial factors that impact the look of your online store. Shopify is currently providing ten free themes and 62 themes ranging from $140-$180.
Well, that might seem expensive at first, but you could think it's a great bargain when it comes to the corresponding level of detail. Most of the paid themes are suitable for dynamic businesses with an array of products and services.
After choosing the best template for your store, you can leverage the theme editor to customize it to your expectations. Shopify lets you change colors, layout, typography, and content without requiring any coding skills.
What's more, if you have some programming knowledge, Shopify has two additional customization options. You can utilize your skills by editing the templates via a liquid makeup language or HTML/ CSS coding. Plus, you can change the layout elements even further to obtain a completely striking final outlook.
Meanwhile, Volusion allows you to choose from 45 different themes. If you have a low budget, you have 11 free choices, which are reasonably stunning for basic online shops. However, they cannot match up to the paid themes. You can request Volusion's designers to increase the parameters on the 34 themes. Their prices vary between $50 and $180, depending on responsiveness, features, and customization capabilities.
Even though you only access 45 templates, you can avail of the subsequent customization functionalities to establish a personalized online store. The only downside is that the tweaking process is not that clear for novices. It might take some time to understand how to use all the editing tools.
On the brighter side, Volusion's drag-and-drop editor gives you a stress-free medium for generating different layouts.
Furthermore, if you prefer a more sophisticated outlook, it is possible to introduce advanced HTML/ CSS credits. However, if your skills are not good enough, you'll be happy that Volusion's editor is designed with a WYSIWYG framework. Every layout change will be instantly mirrored so you can see exactly how your website appears.
SEO & Marketing Comparison
After you open your store, it is essential to grow traffic and convert visitors into paid customers. Whether you're selling online or offline, constructing a marketing plan can help you select marketing tactics that work for your store. Both Shopify and Volusion are packed with amazing features, which can improve your site's marketing and SEO performance effectively.
Volusion brings a large number of built-in marketing services tailored to help companies expand their customer base. Some incredible services like Professional pay-per-click can drive new visitors to your main pages. Besides, with Shopping Feeds campaigning, you can access millions of new customers with major shopping engines like Google Shopping.
The Volusion platform gives you the chance to explore various advanced features that can keep your store stay within Google's search loop and handle all social media accounts from a single dashboard. Moreover, it also offers unique meta titles, custom URLs, descriptions for your pages, and editable Robots.txt files that allow you to choose which parts of your store should be most visible to visitors and search engines.
What about Shopify? It comes with a number of Shopify SEO tools. You can easily find marketing suggestions and generate marketing activities from Shopify's marketing dashboard. It includes important areas from meta title, meta descriptions to headings, custom URLs, image alt text, good speed and time.
Read more:
Store Management Comparison
With Volusion, you can take advantage of search term analysis functionality to identify what your target audience is searching for on Google. Hence, you can optimize your website accordingly to drive a stable flow of warm prospects from the search engine.
To help you bring a favorable shopping experience for your customers, Volusion provides a number of remarkable e-commerce tools. Some of the most significant ones include a powerful inventory management system, CSV file import, barcode generator, and export functions.
Volusion is also good at lead conversion. It uses a few helpful features to enhance the overall shopping experience and eventually get your customers committed to their carts. Basically, you can leverage things like relevant product offers, convertible product homepage, product display customization, optimized search filters, and customer reviews.
In addition, Volusion develops its functionalities to support offline physical selling via the POS system. Thereby, you can sync your physical store with your online one and then complete its transactions with the help of card readers, UPC scanners, and receipt printers.
How about Shopify?
Shopify can process simple or complex, small, medium, and large scale projects for any type of business in the e-commerce realm.
As starters, you can sell anything, thanks to its unlimited product lists along with high-quality item pictures and flexible variables.
To improve your product descriptions, Shopify brings in a specialized augmented reality feature. It enables your customers to thoroughly analyze product characteristics from many aspects via a dynamic visualization window. If well utilized, this along could rocket your sales while reducing product returns.
Additionally, Shopify is filled with important sales optimization functionalities, including abandoned cart recovery, product reviews, coupons, discount codes, product data management, retail inventory management, customer segmentation, order management, etc.
Moreover, Shopify constitutes the right choice for growing businesses in virtue of its multichannel ecosystem. It goes beyond on-site selling to support e-commerce on social networks and 3rd-party platforms, with physical in-store transactions.
Extensions & Plugins Comparison
No matter how powerful an e-commerce website builder is, you always need help from some extensions to grow your store.
With Shopify, you can visit the Shopify App Store, which offers hundreds of apps and add-ons. For example, AVADA Marketing Automation is a good choice for conversion optimization that can decrease cart abandonment and boost sales conversions. Or a free app like Shopify SEO Suite can notify and fix search engine optimization problems to drive more traffic to your online store.
There are over 2,000 applications from 3rd-party companies, which get to improve the possible functions such as marketing, accounting, and shipping.
On the other side, Volusion helps you access more than 1000 apps and plugins via Zapier. You simply need to purchase these apps and integrate them into your store.
MailChimp is considered one of the most excellent apps on Zapier. It enables you to add new customer emails from your Volusion site to MailChimp, send notification emails, newsletters, and further marketing communications to your consumers.
Both Volusion and Shopify are supporting a wide variety of apps and plugins for you to select from. Having said that, Shopify may outweigh Volusion with tons of solutions in the Shopify App Store. Even though Volusion provides fewer extensions, users can navigate through Zapier to integrate proper apps. Among those thousand options, ensure that you install the ones that work best for you.
Payment Gateways Comparison
Both of the two e-commerce platforms let you integrate with various payment gateways.
Volusion is accepting 34 payment processors. Nevertheless, the accessibility of payment apps is based on your specific location. For instance, if you're in Europe, you can approach only 8 out of 34.
On the other hand, Shopify builds its own payment provider network - Shopify Payments which allows integrating directly to the checkout process. Some of the outstanding benefits when using Shopify Payments include:
No extra transaction fees
Available in 11 countries
Enable customers to enter their payment details without exiting your online store
Customer Service & Support Comparison
Shopify has incredible customer service options. You can have answers to your questions via multiple channels such as email, phone, and live chat support. There are also online support resources available, including a wiki, a discussion forum, and a Youtube Help channel.
Volusion also provides 24/7 live support via chat, email, and phone (with the exception of the Personal plan, which only offers online support). There's also a Help center with articles about designing your shop, running your business, connecting with consumers, utilizing analytics, etc.
Volusion vs Shopify Pricing Plans Comparison
Shopify Pricing
Shopify's pricing plans are reasonable, with extensible options and important features included even in the lowest core plan. That said, Shopify lost marks because of its reliance on aps and the transaction fees it applies to 3rd-party payment gateways.
Shopify provides a variety of plans, so you can flexibly choose one that most suits your requirements and budgets. Its three key plans are Basic Shopify, Shopify, and Advanced Shopify. These are the main plans that enable you to build your very own online store. They all offer you unlimited items, abandoned cart recovery, multichannel integration, and discount code creation.
You can sign up for Shopify for one year, save 10% on your subscription, or get back 20% when you sign up for two years. That means, with 20% off, you can save $16/ month on the Shopify Plan, and $60/ month on the Advanced one. There's also a three-day Shopify free trial for you.
Shopify may appear less attractive than Volusion, as it still requires transaction fees. The only way to avoid transaction costs is that you need to sign up for the in-house payment processing that Shopify brings to US customers - Shopify Payments. If you don't use that functionality, the transaction fees will be:
Lite Plan: 2%
Basic Shopify Plan: 2%
Shopify Plan: 1%
Advanced Shopify Plan: 0.5%
Volusion Pricing
Volusion also has four different pricing plans, ranging from $14 to $135 on a monthly basis.
Personal Plan: $29/ month - supports businesses with up to $50,000 in online sales every year. The plan covers some necessary features like an inventory management system, automatic tax calculation, coupon creations, and a number of items and bandwidth.
Professional Plan: $79/ month - is created for businesses with up to $100,000 in yearly online sales. It helps store owners recover abandoned carts, collect and manage reviews, allow phone orders, and work with fulfillment centers.
Business Plan: $299/ month - supports up to $500,000 in annual online sales. This plan gives you a chance to reach out to a dedicated support team.
Prime Plan: custom pricing - is designed for large enterprises planning to take big strides in development and bring a unique and branded experience.
Similar to Shopify, Volusion offers cheaper monthly rates if you agree to sign a one-year contract. If you're running many stores on Volusion, you can receive a 10% discount on each store.
Volusion vs Shopify: Which one should you choose?
There are a number of successful e-commerce businesses that currently operate on both Volusion and Shopify. Eventually, the selection comes down to what you require from a platform and what you plan to do with your online business.
Who is Volusion for?
If you want to keep costs low, the Volusion Mini plan may be a good investment. You'll obtain all the essential tools to get your business up and running at a lower cost compared to Shopify's Basic plan. With various built-in tools, you probably won't have to spend too much on apps, but be prepared to pay for an eCommerce SSL certificate.
Volusion is also a great selection if you want to integrate Google Analytics and leverage data to better understand your consumers and rocket your sales.
Who is Shopify for?
If you prefer flexibility in designing your store or need smoothly integrated point-of-sale functionality, you should choose a Shopify plan. With more than 100 templates and tons of apps, Shopify helps you build a unique store without making any effort.
Besides, Shopify is the best bet for store owners who want to expand internationally. You can sell with multiple currencies and languages, using a wide array of payment gateways outside the US.
Conclusion
Selecting a platform is only the very first step in running a thriving online store. If you want to ensure your e-commerce business stays on the right track and keeps growing, you can reach out to e-commerce consultants for help.
If you've already had any store on Shopify or Volusion, please share your experience in the comments section. We would love to hear from you.
Thank you for reading! Have a nice day.
Website Support
& Maintenance Services
Make sure your store is not only in good shape but also thriving with a professional team yet at an affordable price.
Get Started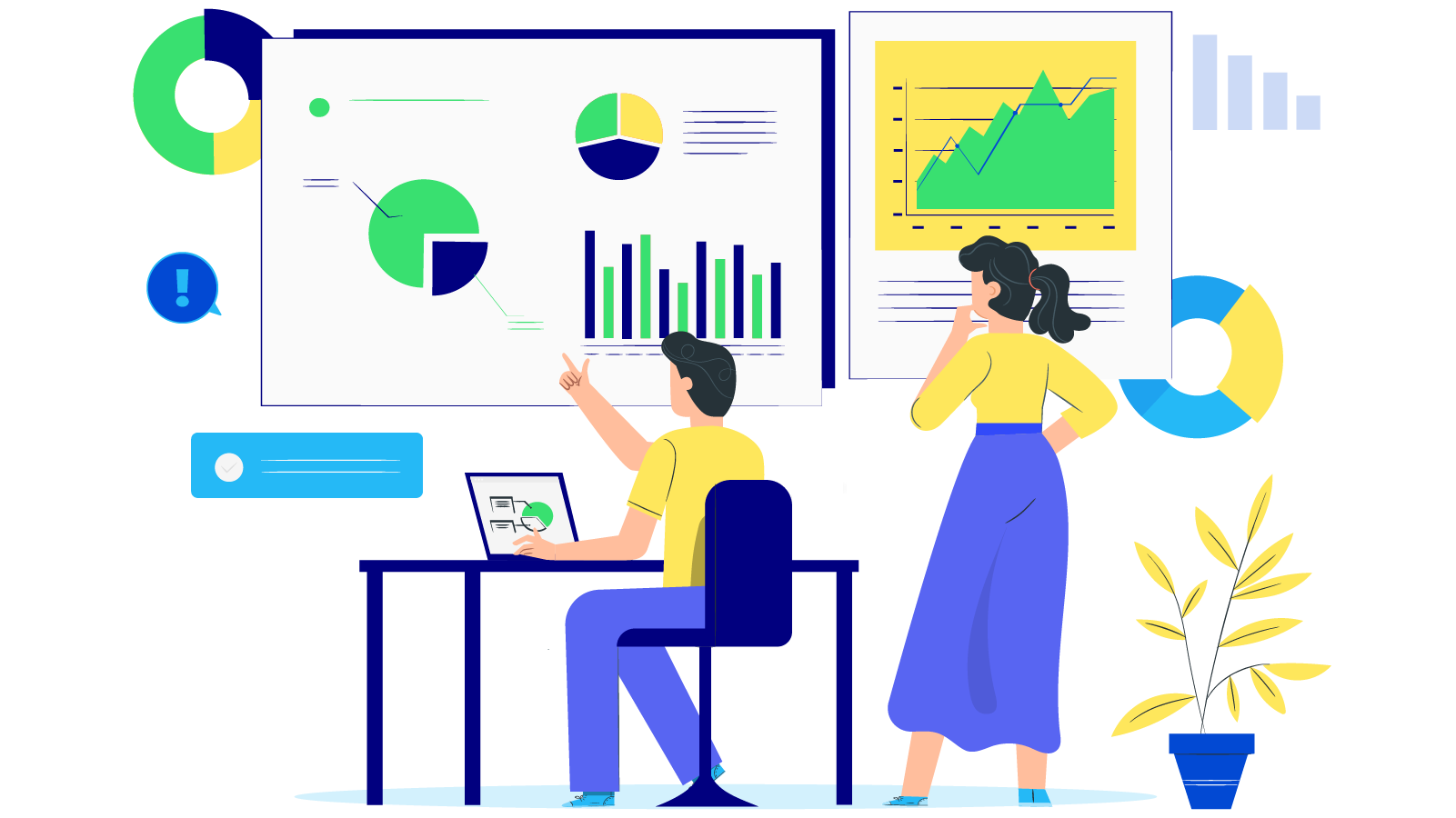 New Posts



Subscribe
Stay in the know
Get special offers on the latest news from Mageplaza.
Earn $10 in reward now!