Top 3 Shipping features for Magento stores
The Most Popular Extension Builder for

Magento 2
With a big catalog of 224+ extensions for your online store
Author: Lucia Liskova is Content Editor at Calcurates. Calcurates is a multi-carrier shipping software that helps e-commerce calculate and display the right shipping methods and rates at the checkout. Calcurates supports many important shipping features within its service such as Dimensional Weight, Smart Packaging, Carrier Shipping Options, Rate Shopping, Estimated Delivery Dates, Shipping Rules and Restrictions, and more. Calcurates has a free plan and offers a free 30-Day trial for the entire feature set.
Magento offers a wide range of shipping storefront features, each offering different functionalities, varying in price, version, and edition. Having the right shipping storefront solution can make shipping for your business more cost-effective, sales stimulating and even eco-friendly. As shipping is very complex, it is always more convenient to get complex shipping software that includes all shipping management tools than acquire stand-alone shipping plugins one by one.
Navigating around Magento Marketplace is easy but it takes time. We have created a list of the top 3 must-have shipping features every e-commerce company that ships daily should own this year. Each feature is explained briefly and indicates its benefits for any e-commerce owner.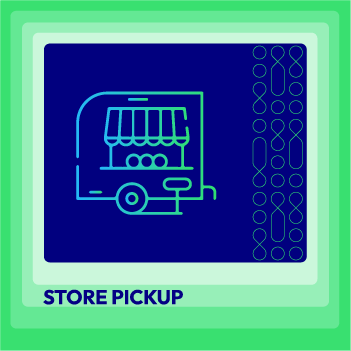 Allow customers and shop owners to prepare in advance for store pickup
Check it out!
Dimensional Shipping
Dimensional (also known as Volumetric) weight is a value adopted by carriers worldwide for calculating shipping rates. It uses a formula of length multiplied by width and height, divided by shipping factor (LxWxH)/SF which varies from carrier to carrier. Smart packaging is an upgrade of dimensional weight shipping.
It is one step further as it considers both the product's dimensions and the package's dimensions. Smart packaging algorithm optimally "pre-packs" an order into given packages in real-time. The algorithm transmits the package's precise final parameters (dimensions and weight) to the carrier. This is a smart and automatic way to get the most accurate real-time rates from major carriers like USPS, UPS, FedEx, DHL and display them at the checkout.
What Are the Benefits of the Smart Packaging Feature?
Environmental Impact
If the package is packaged optimally, it has a positive impact on the environment. How is that so? Firstly, it saves space in the carrier's vehicle and reduces emissions by avoiding shipping of inefficiently packaged orders. Secondly, Smart Packaging reduces the use of filling and packaging materials used to fill the air in the box.
Accuracy of Real-Time Rates
Requesting real-time rates based only on weight parameters can be inefficient and costly. Now, shipping a package based on product dimensions is more efficient but still not the most accurate. The highest accuracy of shipping rates is only achieved if you provide the carrier with the actual package dimensions (length x width x height) and its weight. Dimensional weight shipping is fine but still not accurate enough. If you want to increase the accuracy of real-time shipping rates and add the element of being eco-friendly, use Smart Packaging.
Landed Cost
Landed cost is a term closely associated with international shipping, because of all the costs it takes to ship a package abroad. In other words, Landed Cost is the sum of all costs it takes the retailer to send the product to the customer. Landed cost includes shipment costs, value-added taxes, and customs duties within.
It is important to account for every cost directly as it influences your profit margins. If you miscalculate how much it will cost to ship merchandise internationally, you can lose lots of money.
What Are the Benefits of the Landed Cost feature?
Unexpected Costs
Displaying the costs at the checkout is the most important piece of information you can provide your customers with. Failure to display landed costs can result in a bad customer experience and poor feedback when the order is fulfilled. The reason is simple: no one wants to be surprised with unexpected extra costs upon receiving an order from abroad. As a retailer, you need to make sure to display all the necessary information.
If your e-commerce deals a lot with international shipping, it is time to consider implementing the Landed Cost shipping feature. This feature enables you to show or hide applicable taxes and duties at checkout for your customers.
Profit Margin
As a retailer, you need to know the cost of each product. Setting the prices too high will lower your sales, setting them too low will result in no profit. Landed cost helps the retailers to understand the cost of each imported or exported product, thus allowing you to set the profit margins properly.
Saving in Supply Chain
Similarly to profits, you can account for expenses made in the supply chain as well. The different costs involved in purchasing the goods, shipping, packaging, helps you see where saving in the supply chain management can be made.
Rate Shopping
Rate Shopping is another popular shipping feature for Magento e-commerce. Rate Shopping compares shipping rates between shipping carriers or their services and displays the lowest one at the checkout. For example, it allows you to compare two carrier services between each other like FedEx ground vs UPS ground shipping.
However, this process is very time-consuming and without a proper shipping feature, it needs to be done manually. Thus, it is recommended to implement shipping software that can obtain real-time rates from the carriers automatically for you.
What Are the Benefits of the Rate Shopping feature?
Lowers the Cart Abandonment Rate
As mentioned above Rate Shopping feature finds the lowest shipping rates among the selected carrier services and displays them at the checkout. If you do not use this feature it can happen that you overlook rates that suit your e-commerce.
Having higher shipping costs discourages customers from finalizing the order and leads to a higher cart abandonment rate. This ultimately leads to lower sales. Rate shopping allows the retailer to display only the most cost-effective and convenient shipping rates. Resulting in a user-friendly checkout experience and decreased cart abandonment rate.
High Conversion Rate
If you manage to lower the abandonment rate, the conversion rate will increase. This can be achieved by offering better shipping options to your customers. More people will proceed with their online orders if they don't have to pay high shipping costs.
Increases Cost-efficiency of Shipping
Rate Shopping helps you to increase conversion rate and decrease cart abandonment, all these steps ultimately lead to increased shipping cost efficiency. Rate shopping takes real-time rates from the carriers and displays the cheapest options for your customers.
Summary
The Magento Marketplace offers a wide variety of stand-alone shipping features or complex shipping extensions which includes all advanced shipping features in one service. Shipping features like Dimensional Shipping, Landed Cost, and Rate Shopping are very trending and much in demand. The store owners need to choose shipping features that are the most optimal for their e-commerce business. It is always better to opt for shipping software that has all the features already included within a solid solution than get dozens of incompatible shipping plugins.
The shipping features mentioned above are only a few from the endless possibilities on Magento. Other important features to consider include Shipping Rules and Shipping Restrictions, Dimensional Weight, In-Store Pickup, Shipping Zones, Table Rates, Delivery Dates, and more. All of them equally useful and able to simplify the whole shipping process for you.
Mageplaza Shipping Suite Infosheet for Magento 2
An all-in-one delivery solution for any e-commerce website
Download PDF
Website Support
& Maintenance Services
Make sure your store is not only in good shape but also thriving with a professional team yet at an affordable price.
Get Started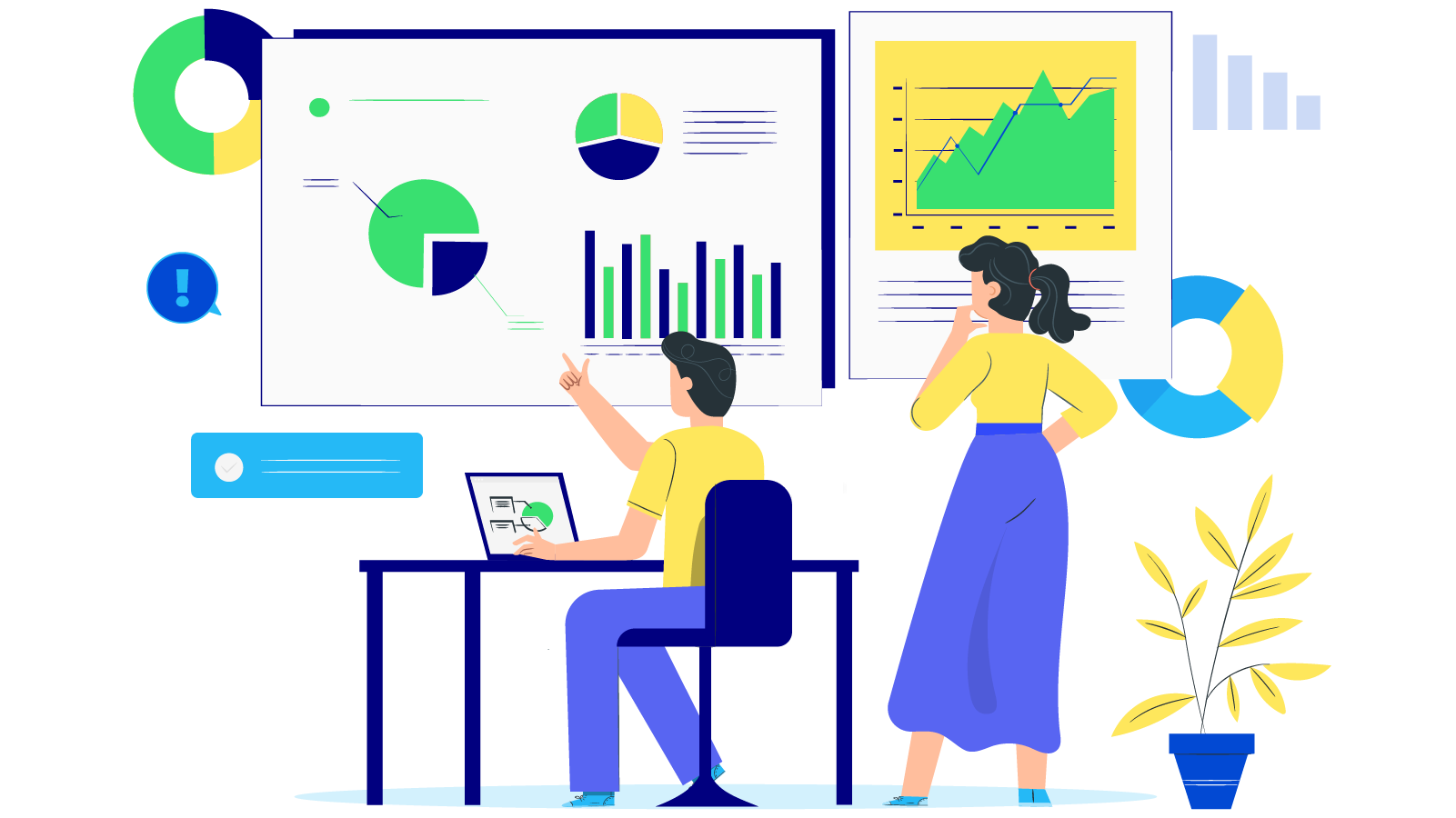 New Posts



Subscribe
Stay in the know
Get special offers on the latest news from Mageplaza.
Earn $10 in reward now!