Spocket vs. AliDropship: Best Dropshipping App?
The Most Popular Extension Builder for

Magento 2
With a big catalog of 224+ extensions for your online store
Let's start with this fact: Reliable suppliers are the key to any successful dropshipping business.
As a dropshipper, your success depends heavily on the quality and reliability of your suppliers. That's why platforms like Spocket and AliDropship become necessary for you.
Actually, both Spocket and AliDropship are popular dropshipping apps on the market. They can link you to various qualified suppliers, and save you valuable time and effort.
However, which one can work better?
You can find the answer in this blog post! Without further ado, let's get to it!
Table of contents
What is Spocket?
As a Shopify dropshipping app, Spocket can transform your Shopify store into a dropshipping store. The platform allows you to search and connect with numerous suppliers in the US and EU.
Spocket has a huge marketplace, which makes it easy for you to search for products and add them to your Shopify store within one click. It also lets you enjoy a 2-5 day shipping time to reach your customers. Moreover, you can get up to 60% discount on the products from the supplier.
Your dropshipping business is completely automated with the platform, from price markup to order fulfillment. You just need to concentrate on your marketing aspect and let Spocket do the rest.
Related topics:
What is AliDropship?
AliDropship is an E-commerce platform that connects with your WordPress store and lets you browse and pick products from AliExpress. Then, the products are automatically sent to your store with product details, such as the description, title, and images.
You have 2 options to choose from when deciding to go with AliDropship. The first one is the custom store, which allows you to develop your own dropshipping website on the AliDropship platform. The hosting is provided, and you can enjoy 100% ownership of your shop. Additionally, AliDropship offers a library of templates, so it's not that difficult to make your online store.
The alternative is considering the WordPress plugin. It looks and works similar to the custom store, but it integrates with a previously designed WordPress site. Therefore, if you are already using WordPress and WooCommerce or are familiar with that interface, the AliDropship plugin can make the most sense.
Spocket vs. AliDropship: Feature Comparison
Spocket's key features
2-5 days shipping time
This is one of the most outstanding features of Spocket. When you look for products to import, you can choose the products you want to sell according to your customer's location.
Overall, your products can reach the customer between 2-5 days, or even less.
Nevertheless, the shipping time will vary based on the supplier, your product's size, and the current subscription plan with Spocket. But you can check this before you import the product.
One-click import button
You can import products from the Spocket marketplace to your own store in one click. You just hit the "Import" button, and the product will appear on your import list.
This feature helps a lot in automating your dropshipping business. It will save you the time of manually downloading and uploading the product's images to your store.
Product customization
This feature lets you add tags and edit product titles for SEO purposes. It is also possible to edit your product image by adding "alt" text in the image. This enables the product to get indexed by the search engine faster.
Plus, you can re-write your product description to make it more appealing and more SEO-friendly.
Automated order fulfillment
Whenever a customer buys something from your store, you can send the order details to the supplier with a single click. Once your orders have been sent, you will get a notification that the supplier has started the shipping process. You can also track the orders straight from your dashboard, with the details of the current location and stats.
Price markup
This feature allows you to automate the enticing pricing process of your store. Therefore, you don't need to set prices for every single product.
AliDropship's key features
Auto search and import
The AliDropship plugin makes product search and importing very easy. You can use the keyword or price filter to search for your desired products. Once you have the result, you can import these products in bulk or select the category you want them to be imported to your website.
Doing this manually could take a lot of time, but with the platform, it is just a click away.
Product update
You don't need to worry about changes in product prices, variations, and pricing. The plugin auto-updating system will constantly keep your products updated with the latest data from AliExpress.
AliDropship plugin offers you the ability to keep the information about your products up-to-date. It allows you to check the availability of products on AliExpress, while updating product's price, stock, and variants. For instance, whenever there's a price increase or decrease, you'll be notified immediately.
WordPress built-in themes
The plugin comes with its own professionally-designed WordPress themes, which can be easily set up and customized. The best part is that they're completely optimized for conversion and responsive on all devices, including mobile phones.
The type of theme working with the default WordPress plugin is different from the one working with the WooCommerce plugin. They both have particular themes built to work exclusively for both of them.
Price markup
AliDropship plugin also features a profound system for pricing markup. This will help you automatically change your products' prices with no hassle. Once you determine your own pricing rules, all new products imported to your store will have prices according to the formula.
You can also display your prices in different currencies on your website and activate the rounding option to assigned cents at the back of each price.
Marketing
The marketing section is one of the best parts of AliDropship, as you rarely get this with dropshipping programs. To start, the platform includes an option to share discount coupons with your customers. You can also create an area for product reviews.
Email lists are possible if you would like to collect emails, together with the abandoned cart feature that helps bring people back to your site.
Spocket vs. AliDropship: Main differences
By now, you must have seen one or more differences between the two platforms, but let's make it more elaborate in this section.
#1. Selling Platform
Spocket lets you sell on both Shopify and WooCommerce. So, whichever platform you prefer, you can have your store set up in no time.
On the other hand, AliDropship is limited to WordPress and WooCommerce, with no plugin integrated with Shopify.
#2. Shipping time
When it comes to the shipping time, Spocket takes the first spot here, as it is possible to ship your products between 2-5 days, depending on your plan and the location of your customers.
Meanwhile, AliDropship has to deal with the long shipping method on AliExpress. Nevertheless, its ePacket shipping option makes it fair, as you can have your products shipped within 14-20 days.
#3. Product sourcing
Spocket is well known for quality suppliers, because the company has some strong measures that every supplier has to meet before they can be accepted as a seller on the Spocket Marketplace.
Suppliers on Spocket must go through:
Application. Suppliers trying to be a part of the Spocket Marketplace have to apply through an application form. They are only approved when they meet the required standards, such as how fast they are willing to ship, the type of products, product quality, etc.

Interview. An interview is also scheduled with any vendor interested to be a part of the Spocket Marketplace. This allows Spocket to thoroughly investigate the supplier and learn more about their business, like their sales history and every other important aspect of their business as a whole.

Product test. This step is to finally examine the product of the supplier before they become a part of the Spocket Marketplace.
As we've all known, AliDropship is integrated with AliExpress, giving you access to millions of suppliers and products. At the same time, AliExpress is known for inferior product quality and bad suppliers if you don't do your research well enough.
However, AliDropship plugin lets you know good suppliers with their seller scores. So, you can know suppliers below the good score are likely not trusted.
#4. Branding
Spocket ensures that your customers won't receive any promotional materials or flyers from suppliers. Plus, suppliers offer to include your own customized invoice to each other, along with your business name and logo. You can even include a thank-you note to your customer. This actually makes sense when customers can receive their products and see your brand on it, which gives them more trust in your store.
This option is not available on AliDropship.
#5. Cashback
AliDropship offers a unique feature called AliExpress cash-back system. This system works on the principle that you'll get an affiliate commission on every product you fulfilled on AliExpress via the affiliate programs. This could be little, but if you are the type that processes orders in bulk, it can really add up and serve as a plus to your profit.
Unfortunately, this feature is not available on the Spocket platform.
Spocket vs. AliDropship: Support
Spocket has a useful blog with tips & tricks, articles, and case studies to look at. The platform also has a help center with various guidelines, which answers most of the basic questions people tend to have. Plus, it has a chat system if you need particular help with something. You can access its 24/7 chat and phone support on higher pricing plans.
AiDropship's support is basically free for a lifetime, in as much as you've bought the plugin or the AliDropship turnkey store. The primary way to contact AliDropship's support team is through the support email. The platform also has a forum where you can discuss with others, along with a full blog to learn about updates and tips directly from AliDropship.
Spocket vs. AliDropship: Pricing Plans
Both Spocket and AliDropship offer different pricing and membership plans. Let's explore!
Spocket is available in four pricing plans, including:
Plan

Pricing/ month




(billed monthly)

Key features

Free

$0

This plan is for anyone that wants to browse Spocket's catalogue of products

Starter

$24

- 25 unique products




- Email support

Pro

$49

- 250 unique products




- 25 premium products




- Branded invoicing




- Chat support

Empire

$99

- 10,000 unique products




- 10,000 premium products




- Branded invoicing




- Chat support
Remember we said that you have two options when choosing AliDropship? Its pricing are divided into two plans based on these options:
The AliDropship plugin: $89 (one-time fee)
Custom dropshipping store: starts from $299 (one-time payment)
The custom dropshipping store option include the following plans:
Basic Plan: $299
Advanced Plan: $499
Ultimate Plan: $899
All plans are one-time payments, so you don't need to bother about the monthly recurring payment. The only recurring payment is for the hosting plan, which is normal because hosting payments are billed annually. The AliDropship hosting plans include:
Silver Plan: $48/ year
Gold Plan: $86/ year
Gold Plus Plan: $129/ year
Platinum Plan: $220/ year
Spocket vs. AliDropship: Pros and Cons
Pros and cons of using Spocket
Pros:
Intuitive and user-friendly interface
Easy to edit product images and description
Pricing markup tool included
Faster shipping time
Products tend to be of higher quality
Cons:
You need to buy higher plans for more advanced features
The location of suppliers is limited (in the US and EU only)
Pros and cons of using AliDropship
Pros:
Unlimited products to import
Easy installation
Some advanced features include product auto-updating, auto-order tracking, cash-back system, etc.
Cons:
Product quality may vary
Shipping time might be slow
No customizable/ branded invoices or packaging
The bottom line
Each platform has its own pros and cons. So, your choice will depend heavily on what you want, like shipping time, the number of products, product quality, and so on.
We hope our comparison of Spocket vs. AliDropship has helped you a lot. If you have any questions or concerns, don't hesitate to let us know! And thanks for reading!

Marketing Manager of Mageplaza. Summer is attracted by new things. She loves writing, travelling and photography. Perceives herself as a part-time gymmer and a full-time dream chaser.
Website Support
& Maintenance Services
Make sure your store is not only in good shape but also thriving with a professional team yet at an affordable price.
Get Started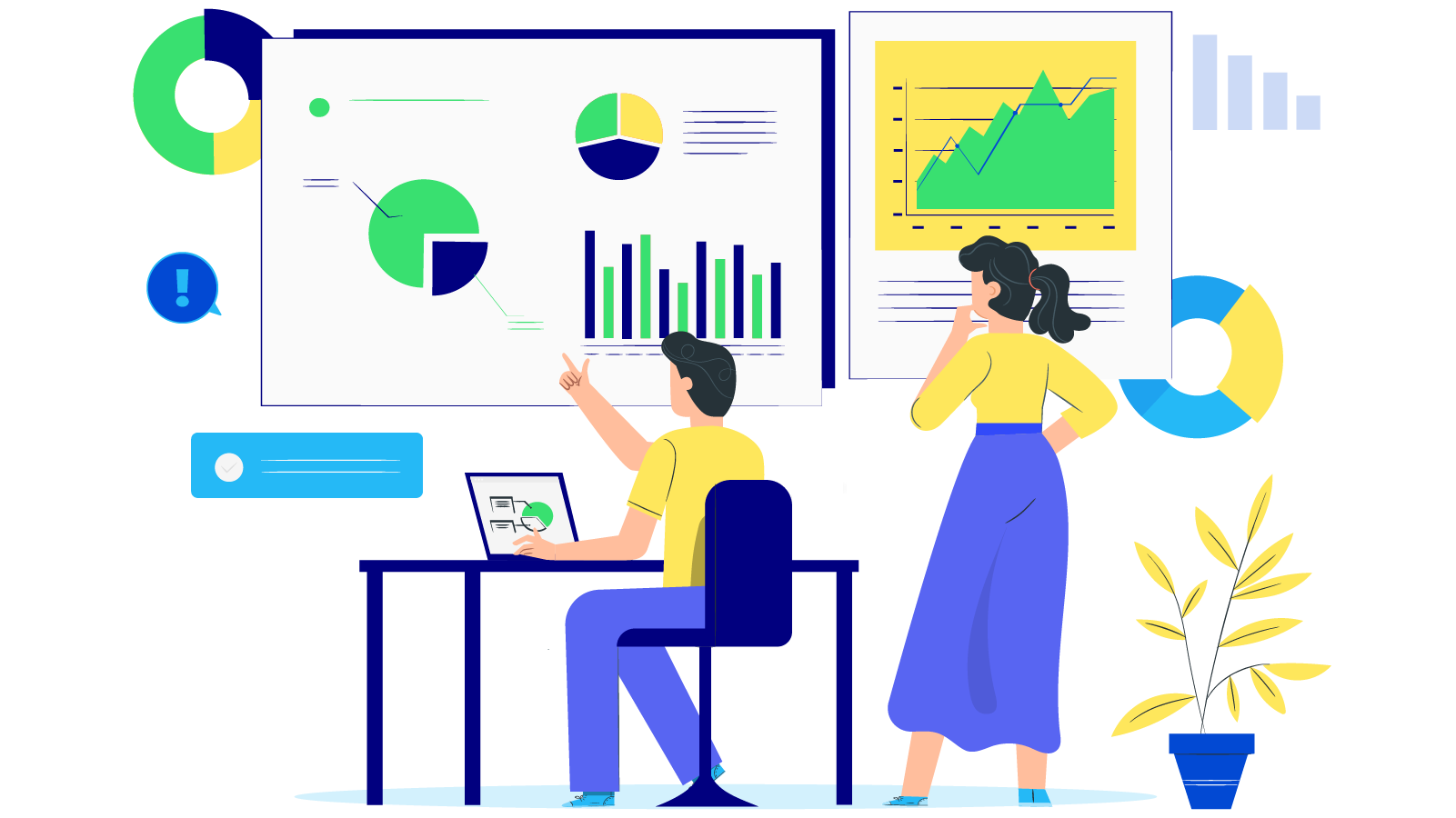 New Posts



Subscribe
Stay in the know
Get special offers on the latest news from Mageplaza.
Earn $10 in reward now!