11 Pro Tips for Choosing The Best Magento Agency
The Most Popular Extension Builder for

Magento 2
With a big catalog of 224+ extensions for your online store
Do you know that Forrester Wave called Magento the 2020 leader in B2B & B2C digital commerce suites?
It is no surprise because Magento is a well-known E-commerce platform with many advanced features. In fact, it's the first choice of giant E-commerce retailers, such as Levi's, Pepsi, Macy's, and many others.
As you might know, Magento is robust but not easy to deal with. If you're planning to run your store on this powerful platform, you need the right technical skills to improve site functions. So, if you don't have a technical team, opting for a Magento development agency is advised.
This guide will walk you through 11 essential tips for choosing the right Magento agency. Read on to learn more!
Table of Content
What is a Magento agency?
A Magento agency is a well-established business consisting of one or more teams of developers and other E-commerce experts. A top Magento agency often has a number of high-profile clients who have used their services, and they will create stores that compete at the highest level.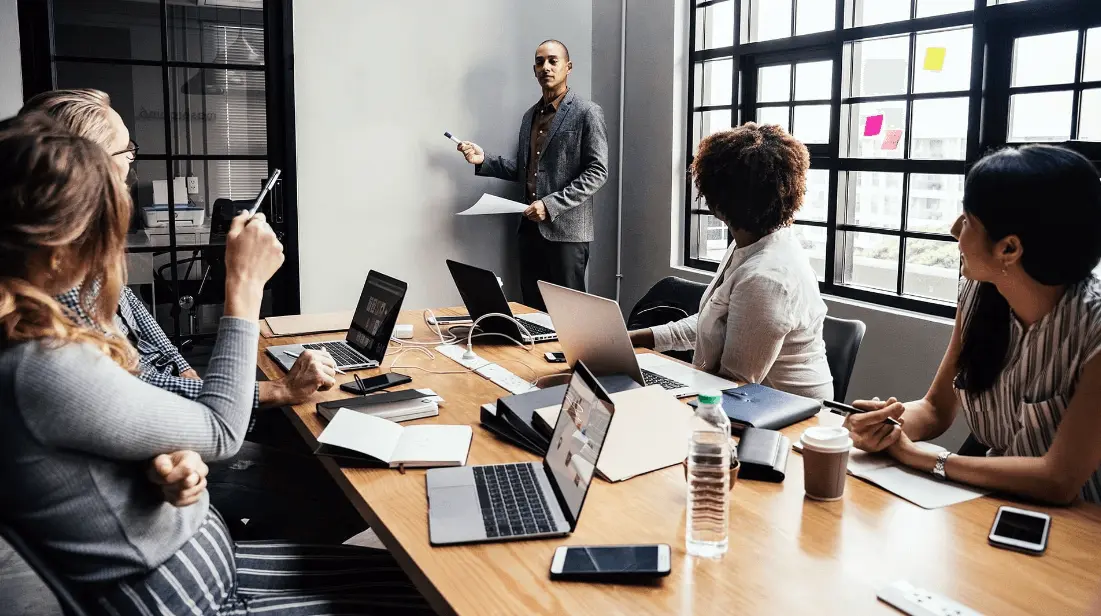 A Magento agency can choose to be affiliated with Adobe Commerce (who owns Magento) officially or not. Being affiliated officially means that the agency will be listed in the Adobe partner directory, but it doesn't necessarily have any bearing on the work quality completed.
What does a Magento agency often do?
As a matter of fact, a Magento agency offers various services that go beyond website design and development. They specialize in marketing and can provide their clients with ongoing technical support and maintenance.
Some of the most common services include
Research and discovery. Agencies learn about the client's specific needs and objectives. Then, they conduct in-depth market research to gather key information on their target audience, channels, and competition. They scan existing Magento websites to identify pitfalls and evaluate the position.

Strategy development. Before running a project, they discuss it in detail and develop a strategy that would work for the specific client. They offer innovative ideas and methods covering various aspects, from development to marketing and design.

Development. Magento agencies use their technical skills to write code, customize third-party software, install plugins, and many more.

Design. Magento agencies produce engaging layouts and user interfaces, which help reduce cart abandonment rates and boost sales. Designing with the brand's visual identity in mind helps them maintain consistency.

QA testing and launch. Before and after launching the final products, experts perform QA (Quality Assurance) to make sure all features and elements function properly. Once everything runs smoothly, they'll push websites live.

Training. A Magento agency also trains clients on how to run their websites effortlessly.

Other services. Magento agencies offer additional services, such as SEO (Search Engine Optimization), PPC, social media marketing, content marketing, product data entry, version upgrades, migration, backup, security, and more.
11 essential tips for choosing the right Magento agency
You may want to get to the market as quickly as possible, but don't rush to make your decision. Instead, spend your time planning and following the recommendations below.
1. Define your unique business requirements
Before reaching out to any Magento agency, clearly understand your business needs. That makes it much easier to match your requirements with the right agency. It's better to write down everything from scratch to fetch it in the future whenever required.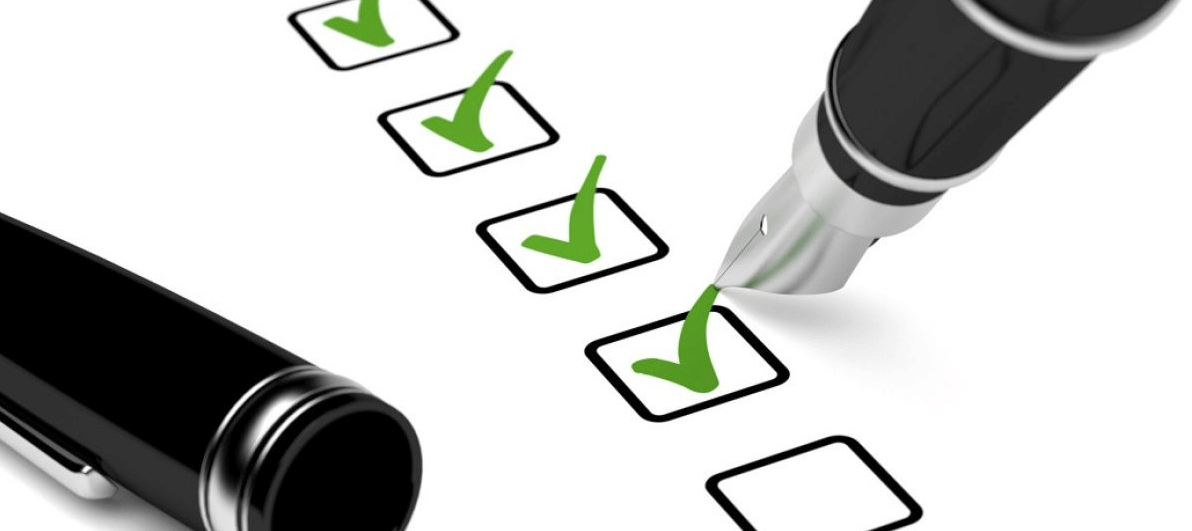 Analyze your business needs based on data and have a clear vision about what type of Magento website you require. In addition, consider the following:
Market insights & strategies
Customer demands
Product range and purchase funnels
Business intelligence
Competitor analysis
Adoption of new technologies
Without a well-defined plan, you may leave a lot of room for confusion during the development process. Outlining your project helps you pick developers that are specialized for your requirements.
2. Don't forget to set your approximate budget
Budget matters a lot. Setting the right budget based on your needs is vital. Once you've defined your business needs, you can easily set your budget to build the same.
Many websites recommend you spend 3%-5% of your total revenue on building a high-functioning E-commerce store. You can follow this rule, but don't forget that each business is unique.
Building a Magento website for your business includes multiple costs, including hosting, themes, extensions, customization, resources, and many more. In addition, these costs may vary by different agencies based on their experience, expertise, work quality, and working process.
In this competitive market, building a high-quality Magento website won't be easy and cheap. Therefore, you should search for the right Magento agency that meets your expectations at an optimized cost. Besides, a few agencies have some additional fees and hidden costs for their services, so ensure that you're aware of your project's overall cost before you finalize the Magento agency for your website.
3. Research the reputation and size of the agency
When considering the reputation and size of a Magento agency, it's essential to know whether they possess enough resources and skills to help you achieve your business goals.
Check the existing and completed projects of the Magento agency to get an insight into how it works with clients. Only an experienced and reputed Magento agency can offer you high-quality and world-class services. By looking at the portfolio and clients, you'll get an idea of the performance, efficiency, and cost of delivering projects.
Besides, does the Magento agency contribute to the Magento community? Do they blog about Magento, PHP, and E-commerce regularly? What do they post on social media channels? How active are their developers on Magento StackOverflow or StackExchange? Do they have a GitHub account?
Above are some of the best places for the Magento community. It's necessary to know if an agency offers its help to the Magento community through contributions.
You may also want to check if the Magento agency attends local Magento community events. Magento events, meetups, conferences, and online communities are places where an agency should have an active presence.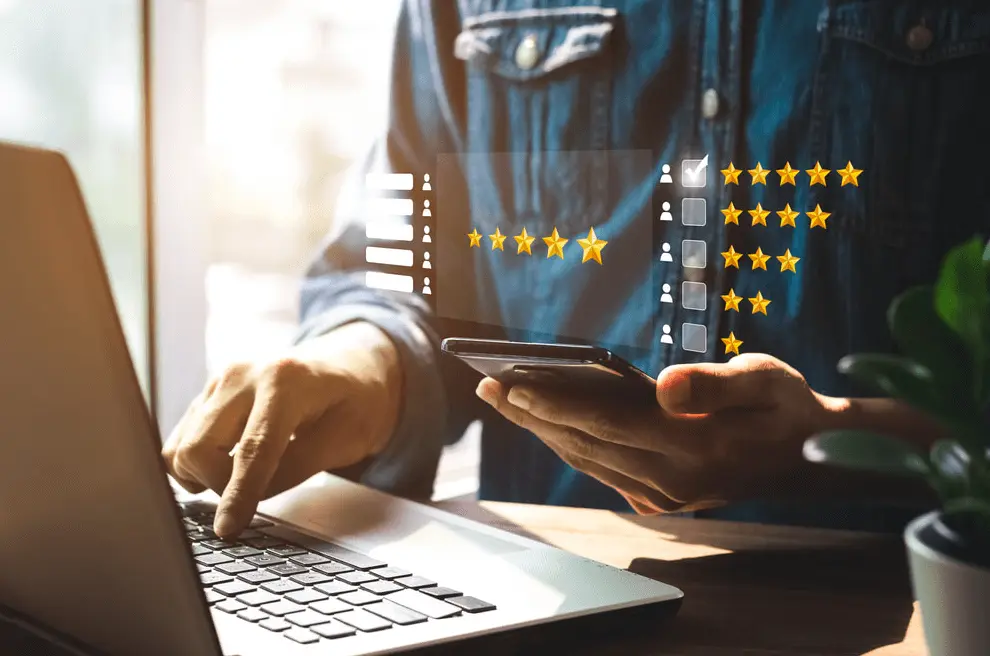 Another thing to note is the size of the Magento agency. Do they have enough developers to provide ongoing support and maintenance and fulfill the commitments of existing clients before handling new clients' demands?
You may get what you were looking for during the initial phase, but when they start working on other Magento projects, you'll find yourself in trouble. A Magento agency with only one or two developers can't cope with this issue.
4. Consider the experience and skills of a Magento agency
The best way to look for a Magento agency is to see how many certifications it has. Adobe Commerce runs a formal partnership program with a certification system to which developers and agencies can subscribe.
A Magento agency must have a particular number of projects and certified developers on its team. These developers have to sit for an exam each year to stay up to date.
Besides, with Magento, experience counts a lot! A Magento agency with a lot of experience understands what the market wants. They should also be informed of the latest products and upgrades as soon as they are available. While interviewing agencies, ask them the following:
The number of Magento projects they've created
The number of certified developers
The multi-channel sales strategies they've developed and implemented
Different add-ons they've worked with
Whether they've worked in both the B2B and B2C sectors
While working with a new Magento agency is not a bad idea, you might want to choose an agency with at least 5 to 10 years of experience. The agency should be around for a while and have an extensive list of prior and present clients. The more experience a Magento agency has, the more competent they are - a vital trait for comprehending the complexity of Magento.
HIRE CERTIFIED MAGENTO DEVELOPERS
5. Pay attention to their technologies
Your chosen Magento agency should stay updated with the latest innovations and trends. Investigate a little about the latest tools and technologies used by the Magento agency.
If you're a startup or are running a Magento store that you want to revamp, hire a Magento agency with lots of experience using the latest technologies. They should also offer smooth transitioning, effective monitoring, and excellent support.
Maximize your returns by choosing a trustworthy Magento agency that adheres to industry standards. Also, ensure they have a firm grasp of cutting-edge tools for creating your website.
6. Think of data integrity and security
Protecting your data when outsourcing is more challenging than protecting it in your in-house Magento development team. Actually, there's no real, bulletproof way to prevent someone from stealing your data. But here are several practical ways to avoid loss.
NDA (Non-disclosure Agreement). The Magento agency and client have to sign this legal document to acknowledge that the project and relevant data won't be shared with anyone outside without permission.

Code transfer. Intellectual property over the code/technology should be transferred to you - the client. Not all agencies mention it in the contracts, so you should keep an eye out for that.

Break it up. Never expose your secret weapons to everyone. You should share your data with one or two responsible people only.
The best Magento agency is always upfront with you, and their process is completely transparent. An experienced Magento agency undoubtedly possesses a command of fine-tuning websites for years, and their expertise against countless projects can make you feel secure.
7. Examine their transparency and communication
Communication is a critical skill you should look for in a Magento agency. The landscape has changed a lot recently. We're living in different time zones, and English may not be everyone's first language, which can become an obstacle to doing business.
Always pick the Magento agencies that can understand your words. Many Magento teams out there can communicate much better than the Magento agency next to your door. Clients in the US nowadays even prefer offshore developers in Asia because of their great communication skills, high-quality work, and reasonable pricing.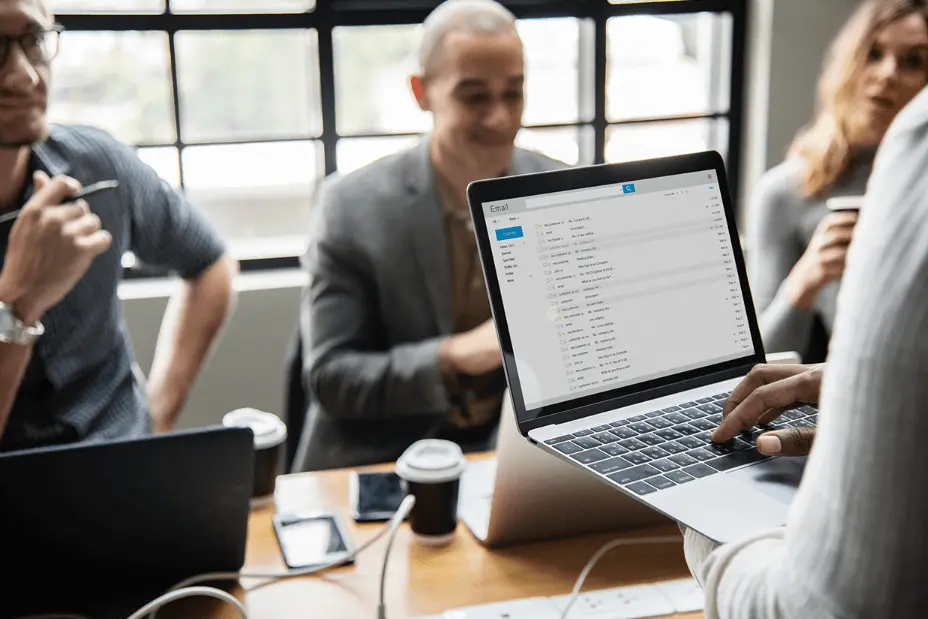 Agency-client relationship is a two-way street by nature. The essential thing when discussing with prospective Magento agencies is to be clear, transparent, and honest about what you are searching for. Ensure that the Magento agency you're in communication with is also interested in building a productive and ongoing relationship with you.
8. Investigate their quality testing and deployment
If you desire to create a successful Magento business, quality testing (QA) and deployment should be your priorities. Find out what the top Magento agencies can do and their high-quality services, ensuring consistency and efficiency during the process.
Generally, the best Magento development agencies use a Scrum or Agile-based approach. These methods ensure they meet deadlines and test the code before handing the final product over to the client. That also helps reduce the risks of errors and bugs.
It's great to clearly understand how the Magento agency handles project deployments and what to expect when they happen. Do they track all changes they've made? What do they often do to make changes to the production level?
The deployment process should be smooth and professional enough so that your customers will not be affected due to any functional or technical issues arising on your Magento website.
Once deployed, ongoing support, maintenance, and post-deployment ensure the proper functioning of your Magento website. Support and maintenance are essential for improving your overall user experience and performance. The best Magento agencies always provide dedicated maintenance and ensure 24/7 support.
Read more: Magento Support and Maintenance Services: Everything to Know
9. Inquire about their pricing
Ensure you inquire about the cost estimations or pricing of the Magento agency you've chosen and get a breakdown of how the cost and time are spread for the projected tasks. That'll help show a clear picture and understanding of your solution goals.
Besides, ask them about the charges for additional work, such as a unique design or custom functionality that helps your Magento agency stand out from the crowd. The Magento development agency should give you a proper pricing policy to avoid confusion and misunderstandings.
10. Take a look at their customer support
Proactive support is crucial for creating and maintaining a healthy Magento website that can perform at its maximum capacity. The best Magento development agencies understand the value of devoted support and maintenance. Choose an agency that offers continuous support to clients.
Get support with an effective ticketing system, calls, live chats, or in-person discussions. There can be several updates or minor functional issues after the development process. You should check if the agency charges additional costs for post-development support.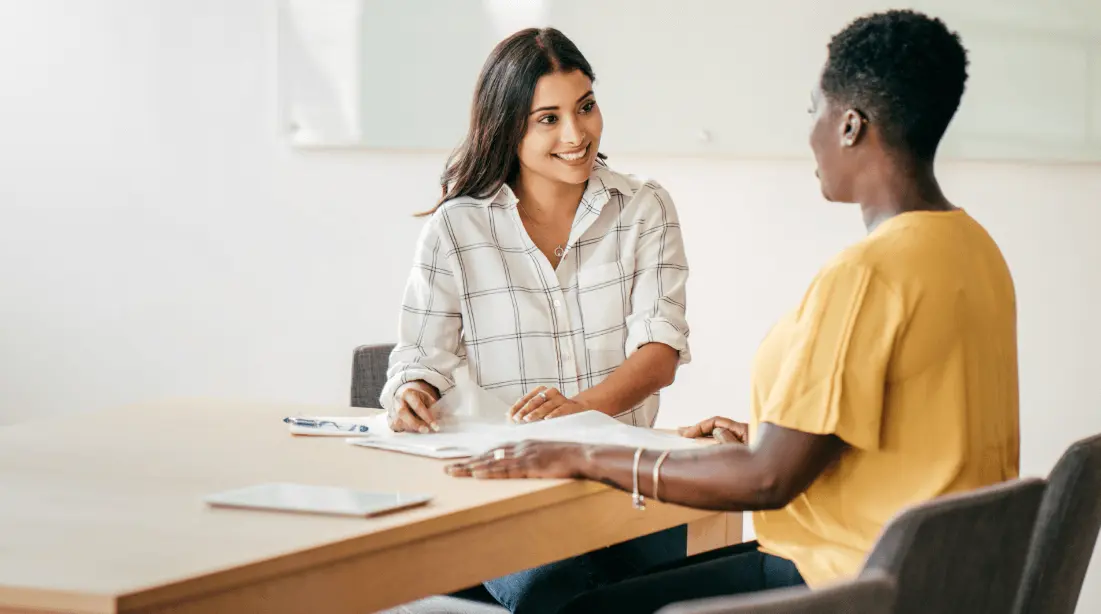 Some of the post-launch services may include:
Monitoring and logging
Minor functional adjustments
Tracking changes in the production environment
Backups
Besides, check if the Magento agency offers post-launch support like:
Checking to see any errors or unexpected results
Analyzing processes and final check for codebase
Security scans to prevent potential malware
Optimizing the deployment process for minimum downtime
Performing final caching, testing, and other system configurations
11. Read customer reviews and feedback
Last but not least, don't forget to explore the previous customer reviews and feedback to see what they said about your chosen agency.
Check the following points:
Do their customers have excellent experience working with them?
Were they open to discussion?
How did they prioritize any emergencies coming up?
Were there any problems that their customers faced while working with them?
You can also go through some specialized platforms and third-party review websites, such as Clutch or LinkedIn, to read the honest feedback from previous customers. Furthermore, gather feedback and reviews from a few people, and weigh the pros and cons to determine whether the potential Magento agency aligns with your specific needs.
When it comes to online retailing, Magento is one of the top E-commerce platforms. We've listed top 16+ Magento agencies you can rely on. Check them out !
The bottom line
And that's 11 handy tips to help you choose the right Magento agency. You should pay attention to these tips and pick your Magento agency wisely, as it'll directly impact your business.
If you're looking for a reliable Magento agency that meets all the requirements above, Mageplaza is your sure-shot destination. With nearly a decade of experience in the Magento field, we know how to help you reach your business goals and rocket sales.
Get in touch with us today for the best Magento services in the market!
Haley is a content creator at Mageplaza. When not working, she spends time on travel adventures, books, and food tasting. As growing up, she wants to read, learn, and experience more things to adapt herself to this ever-changing world.
Website Support
& Maintenance Services
Make sure your store is not only in good shape but also thriving with a professional team yet at an affordable price.
Get Started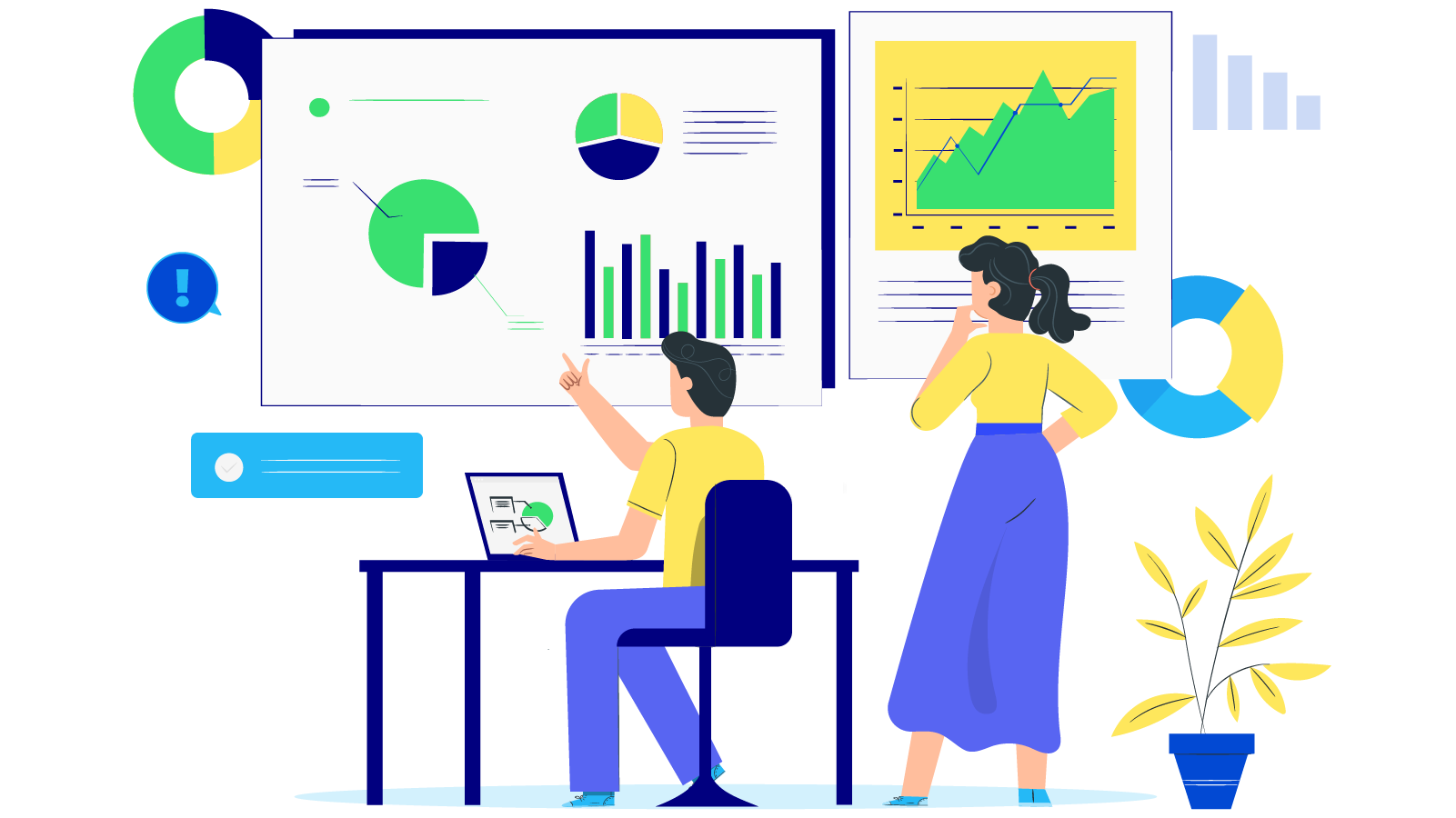 New Posts



Subscribe
Stay in the know
Get special offers on the latest news from Mageplaza.
Earn $10 in reward now!