Top 16+ Best Magento Agency & How to Choose The Right One
The Most Popular Extension Builder for

Magento 2
With a big catalog of 234+ extensions for your online store
Do you want to create a high-quality online store for your customers to experience? However, you are still dizzying scrolling through a list of agents and do not know who to choose?
Confuse no more!
Just continue to read this article as I will introduce a reliable agency which is suitable for your business whether you are a major or small merchant of B2B and B2C industries.
As we have already known, Magento partner was divided into three categories which are Solution partners, Technology partners, Community insiders. The agents you want to find is the Magento solution partners.
What you need to do is only describing desired features of the Magento website, we will help you to build the store that ticks all the boxes!
Get Started
Table of Contents
What is a Magento Agency?
A Magento agency is a specialized company providing services related to the Adobe Commerce (Magento) platform. Magento agencies offer various services, such as website development and design, customization, third-party integration, ongoing support and maintenance, etc.
A trustworthy Magento agency typically consists of at least one team of developers and other E-commerce professionals that are highly experienced. Besides, they have a significant number of clients who have used their services. They can work with businesses of all sizes, from startups to large enterprises, and provide custom solutions to meet each client's unique requirements.
Choosing a well-known and reputable Magento agency is essential to the success of your business. With the help of a skilled Magento agency, you can optimize your website performance, improve its security, enhance user experience, and rocket sales eventually.
Recommend: Find all Magento Development Agency - Solution Partners
Top 16 Magento agencies around the world
As you already know or do not know, Magento partner was divided into three categories which are Solution partners, Technology partners, Community insiders. The network of Magento partner will be a great way to assist you to transform your business with projects such as site design, implementation, support, and merchandise.
However, there are other aspects that lead to the success of this platform is its expert partners.
It is not only just a platform, but they also want to become an ecosystem so support merchants to develop businesses and grow sales by pushing your store to the market faster as well as creating the best customer experience. To do so, the team has created programs and trained solution partner trained high-quality partners with Magento Solution partner program.
Magento Global Elite Solution Partner
Vaimo
Vaimo is a Sweden enterprise which was founded in 2008. Until now they have achieved great success by becoming one of the top Magento experts. To become successful, they focused 100% of their workforce which consists of a crowded team of more than 450 specialists scatter across 15 countries.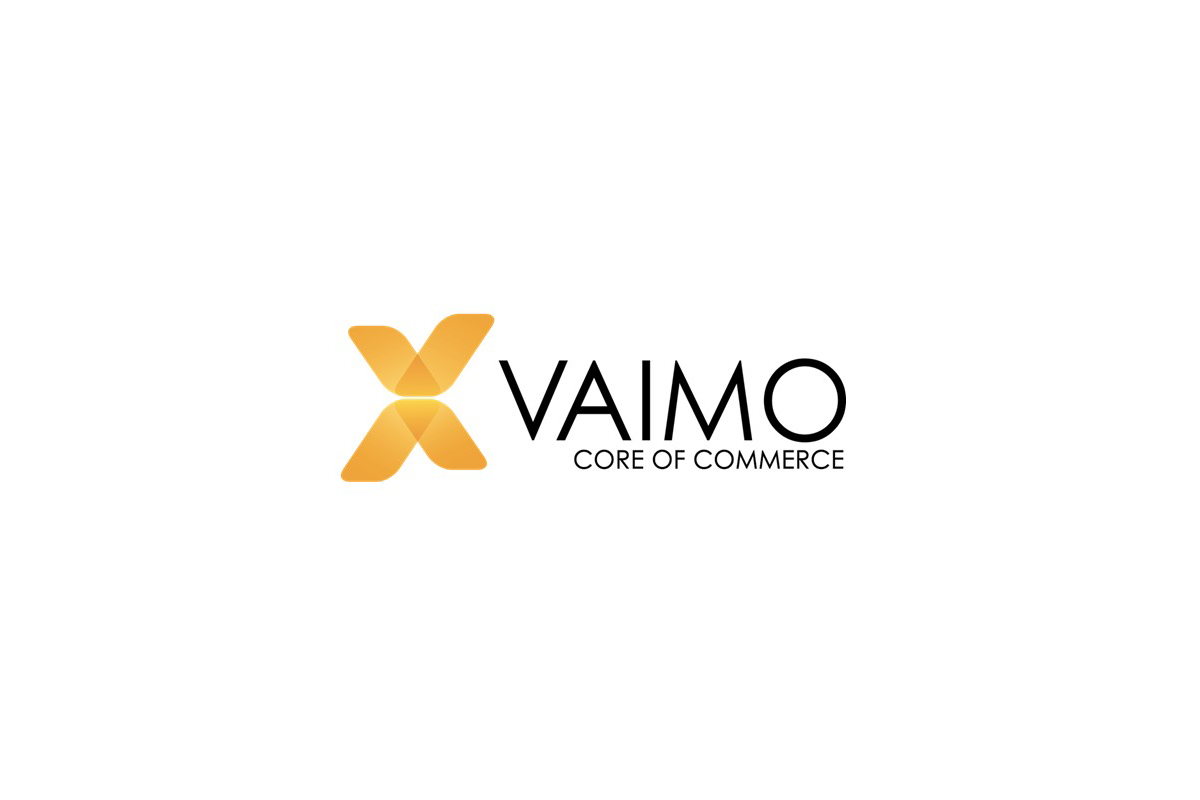 For more than ten years, the company proudly supported more than 400 B2B and B2B brands and merchants to find the best solution for their online ecommerce.
Their offices are located in Sweden, UK, Denmark, Finland, Norway, South Africa, Estonia, Dubai, Japan, Belgium, Netherlands, and the USA. The company is a global elite partner with 91 Magento 2 certified professional developers, 46 solution specialists for Magento 1 and 15 specialists for Magento 2. The company specifically provides a full-service omnichannel agency, a full spectrum of services and strategy consulting and especially supports your omnichannel for work better.
Born
Born is also one of the largest independent agencies in the customer and brand experience with 8 different offices located in 8 different countries. They are the award-winning global agency that focuses on Enterprise Commerce and Experience Design. Within 20 years of concentrating on creativity, content, and e-commerce, they have created more than 500 digital transformations for both B2B and B2C businesses.
Addresses: 114 West 26th Street Floor 2 New York, United States
Contact: +1 347 630 0284
Email: [email protected]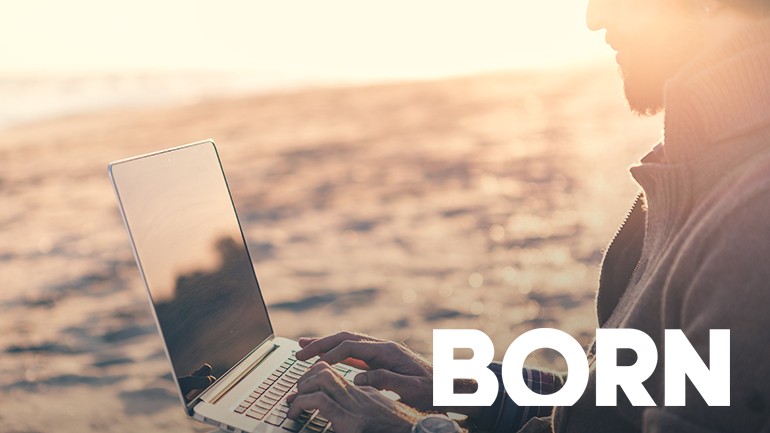 The company had excellently possed 83 certified Magento 2 employees and 15 certified solution specialists. Born can execute many solutions including consulting, creative, commerce, cloud computing, channels. The company works on Magento latest version which is Magento 2.
Born is a great agency in marketing service when you want to have top-notch experience for customers including content and up-to-date solutions for ecommerce.
Gorilla
Gorilla is created to help brands and businesses to navigate their position in the digital economy. The company's size is 400 employees located mostly in North America and Europe. The firm will try to learn more about your business and find our opportunities to develop your business with services. The firm specializes in Order Management. They are located in 4 countries which are the US, Ukraine, Poland, Canada.
Address: 466 Lexington Ave, New York, United States
Contact detail: +1 888 601 2091
Email: [email protected]
Gorilla firm posses 83 Magento 2 certified developers, 1 certified professional cloud developer, 16 certified solution specialists. The service provided by the firm is designing experiences, managing services, forming plans, optimizing services and managing hosting. The firm supports can work well on the platform of Magento 1 and Magento 2.
Gorilla is suitable for intermediate and large enterprises who want to create focused on customers from any industries. The team will help you create and maintain the best customer experience incorporate with the ability to manage services with high-tech to create digital transformation and customer lifetime value.
Scandiweb
Leaders in eCommerce since 2003, Scandiweb is supporting digital goals of brands such as Jaguar Land Rover, New York Times, Puma, The Metropolitan Museum of Art, and 400 other brands in 35 countries.

With the largest Magento certified developer team in the world, they specialize in delivering a unified commerce experience for the Magento ecosystem and everything around it. Scandiweb team is also the proud creators of ScandiPWA, the first ready-to-use PWA solution for Magento. Founded in 2003, their offices are located in Stockholm, Amsterdam, New York, São Paulo, and London. Development headquarter is based in Riga, Latvia with 300+ engineers helping to design, build, and scale any B2C or B2B Magento business with blazing speed and efficiency.
Rock Technolabs
Rock Technolabs is Adobe Bronze Solution Partner and industry-leading innovative Magento agency located in India, serving their worldwide large and small ecommerce clients with designed forward websites and revenue-driven marketing strategies, including Magento customer development, mobile app development, server configuration & migration services, performance audit, Magento 2 upgradation, and other Magento optimization services.
Address: 302 -A Premium House, Ashram Road, Ellisbridge, Ahmedabad 380009, Gujarat, India.
Contac: +917940048843
Email: [email protected]
Rock Technolabs work with a unique holistic and custom approach, continuously nurturing various industrial businesses with its super creative and advanced ecommerce techniques. Storing their roots deep down for the past 9+ years in the ecommerce agency by understanding the importance of creating brand names, voices, and identity for their clients. Their talented team is doing backbreaking work and is committed to always serve something unique.
A decade is going to pass in successfully serving numerous enterprises, and still, they are constantly walking on the way to contribute to the community and offer excellent customer service.
Magento Enterprise Solution Partner
Forix
Forix will help B2B and B2C companies grow with the ability to stabilize and optimize websites. They had helped many major clients with popular brands such as Adidas, Asics, Sigma, etc. The team of Foris with over 100 employees will help you to make your business success with more than just a pretty website.
Address: 2140 SW Jefferson, Suite 200 Portland, USA
Contacts: +1 800 8181 2361
Email: [email protected]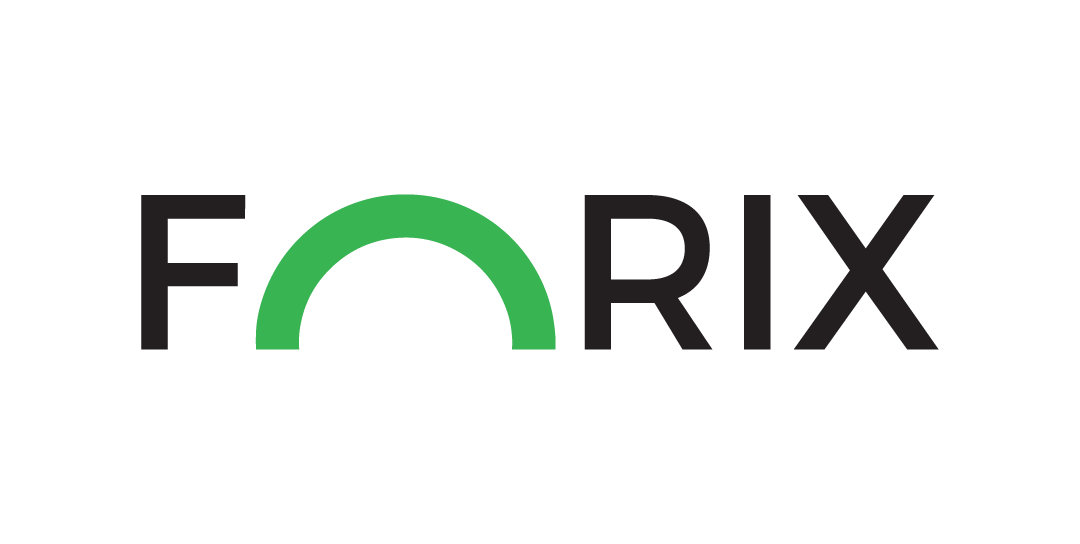 The company achieved 68 Magento 2 Certified. Services provided by the firm are Magento Managed services, Magento Managed Support, Magento ERP Integrations. Besides, the most popular services of the firm are Ecommerce Optimization, Magento Maintenance. Forix has been working the Magento for more than 10 years so they can work well on both Magento 1 and Magento 2 Platform.
With more than 10 years working with Magento, they are capable to be your consultants and support your business to become more successful. Moreover, if you want service specifically for specific like e-Commerce optimization services or maintenance service then this is the ideal agency for you!
Perficient digital
Perficient digital aims to support your store to multiple channels and optimize the seamless experience in your business system. Based on wonderful experience and execution. Other from building sites, the team also measure and find the best way to optimize your business. The team has expanded more than 7 countries and had consulted for many major brands such as Curt, Brady, Ford, etc
Address: Milwaukee: 311 E Chicago St, Suite 520 Milwaukee, Wisconsin, US
Contacts: (312) 244 2200
Email: [email protected]
The experienced firm gains 40 staffs who had passed more than 4 or more Magento certification exams. Also, they gain many more certificates with high-quality developers and specialists for Magento 1 and Magento 2.
The team concentrates on providing services for B2B partners with services like Order Management, Mobile experience, Brand experience, Digital Strategy, and Digital Marketing.
In general, the company is suitable for B2B businesses who want to optimize the seamless experience and encompass multiple channels and that the team can
Magento Professional Solution Partner
Atwix
Atwix was founded in 2006 and became a Magento partner in 2011. They are praised as Magento number 1 contributor in 2018 with 364 code contribute to the platform within that year. They are recognized as a full-service agency. The company had worked with many projects with more than a decade and they confident support you in the longterm not only with building sites but also improving and supporting continuously.
Address: Spitalska 53, Bratislava, Slovakia
Contact: (646) 926 6955
Email: [email protected]

They deserved the title of Magento Professional solution partner, a Contributor partner, has 25 certified staffs that exceed Magento 2 certification exams. Services provided by Atwix are website design, website development, performance development, Magento Maintenance, and ERP integrations
In general, the firm famous for providing services including web development, mobile optimization. If you are interested in CRM, SEO, mobile apps you can totally create a project with them.
MageComp
MageComp has become one of the supreme Magento Ecommerce service provider since it started its operation back in 2014. Currently, We are offering 150+ Magento and Magento 2 Extensions. Also, lots of clients have strengthened their Magento stores with our Best class Magento Services such as Migration, Upgrade, Custom Development and Graphic Designing.
With more than 10+ years of experience in the Magento niche, we aim to create your Magento store worth selecting as a platform that helps you in delivering a better customer experience and improve your store sales. Being a startup or you are a big-scale firm, we are enough desperate to know your e-commerce needs and capable of fulfilling them. Up to the present we have successfully completed 750+ Projects and served 30000+ Satisfied Customers in 120+ countries.
Address: 304-305, Eva Surbhi Complex, Waghawadi Road, Bhavnagar, India.
Contact: (+91) 7990250277
Email: [email protected]
Fisheye Media Ltd
Fisheye Media, which was founded in 2009, is an in-house ecommerce design, development, and marketing agency. Within those 10 years, the company has become the leading Magento professional solutions partners in the UK by focusing all of their effort in creating the best experience for B2B and B2C clients who use Magento platform.
They commit to support business in the long-term with cutting edge design, better-customized experience for customers.
Address: Ireland's Mansion, 29 High Street, Shrewsbury, UK
Contact: 01743 292 610

The firm has 16 excellent staffs who had passed more than 4 Magento Certification Exams. They focus on providing Upgrades to Magento 2, Magento Development, Commerce Strategy, Magento Security and Magento Hosting.
Fisheye Media will bring the best version of your store with services including consultancy, support, develop, and marketing. And especially with stores who want to upgrade to Magento 2 Fisheye Media can be a great choice for you!
Mediaspa LLC
Mediaspa was founded in 1996. The firm focuses on supporting the client to create a secure experience for business to increase conversion rates. The firm mainly provides services which are strategies, design, optimization, and development. Many famous brands had trusted the company and experience the firm services which are Nestle Waters, Nespresso, Nine West, BMW and BrandShare (Walmart), etc.
Address: 4 West Red Oak Lane Suite 205, White Plains, New York, United States
Contacts: 914 921 3200
Email: [email protected]

The firm has 9 certified experts who will support you. Design, strategy, development, conversion rate optimization and eCommerce R&D are the services provided by Mediaspa.
Mediaspa assures to help your online business with continuous testing and implementing to perform better and faster in order to generate more profit.
IWD Agency
IWD Agency, with 12 years of experience, they have support 42.000 customers globally. The main specialty is ecommerce design, development, and marketing solutions for online businesses. The company has 4 office located in the US and Ukraine
Address: 251 Florida St Suite 203, Baton Rouge, Louisiana, United States
Contact:(225) 435 8043
Email: [email protected]

The team has 14 certificates for Magento 2 and 22 certificates for Magento 1. They proudly provide Magento support services such as security, development, training, optimization, design and Magento development service with suitable Magento design and development service for Magento Version 1 and 2.
IWD Agency will be a suitable agency for small businesses with affordable solutions for both B2B and B2C. In addition, the quality of this agency is assured as they are a premier eCommerce agency.
Interact One, Inc.
Since 1998, Interact One, Inc has been involved in supporting retail businesses with improving ecommerce sites and marketing activities. With 20 years in business and 10 years partners with Magento, they have managed to optimize 200 million of revenue for merchants annually. The firm willing to take in a challenging project with difficult integrations or partially built sites, the team will make sure your sites to work to flow seamlessly.
Address: 4665 Cornell Road Suite 255, Cincinnati, Ohio, US
Contact: (513) 469 7042
Email: [email protected]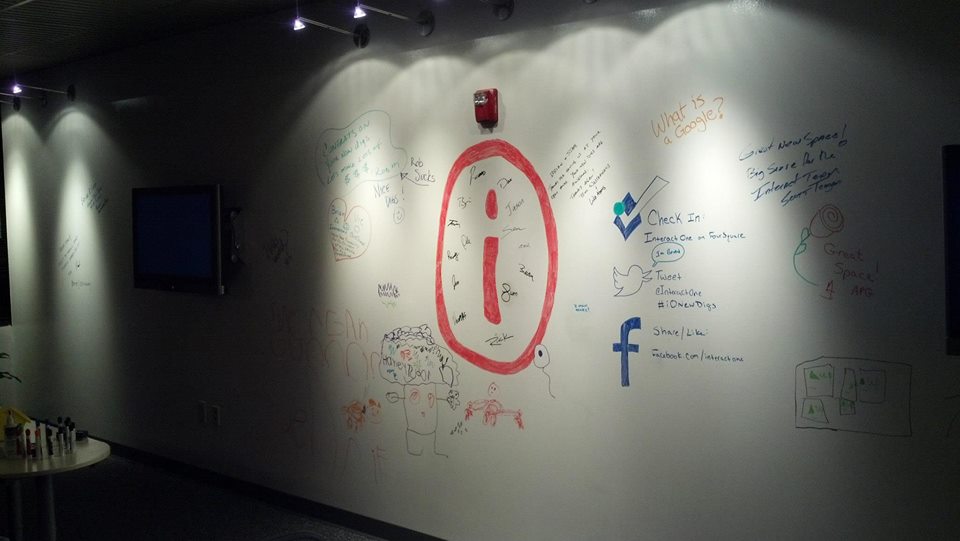 You will be in good hands with the company who owns 10 certificates of Magento 2 with high-quality who have managed to pass the Magento certificate exams along with 4 Magento 2 solution specialists.
The available services of InteractOne are support and maintenance, Migration and upgrades, eCommerce Design, Marketing Serve, and also support unfinished sites or abandoned sites.
Interact One, Inc is a reliable company for merchants to find the diagnosis of problems related to Magento core code. Issues related to bugs, lack of security patches or poor coding will be supported by Certified Magento Developers.
Inchoo
Inchoo is a full services agency that has been in the field for more than 10 years. As a professional solutions partner of Magento, they focus on providing high-quality solutions and make sure that Magento implementation is successful.
Address: Trg Slobode 6, HR-31000 Osijek, Croatia
Contact: +385 31 200 729
Email: [email protected]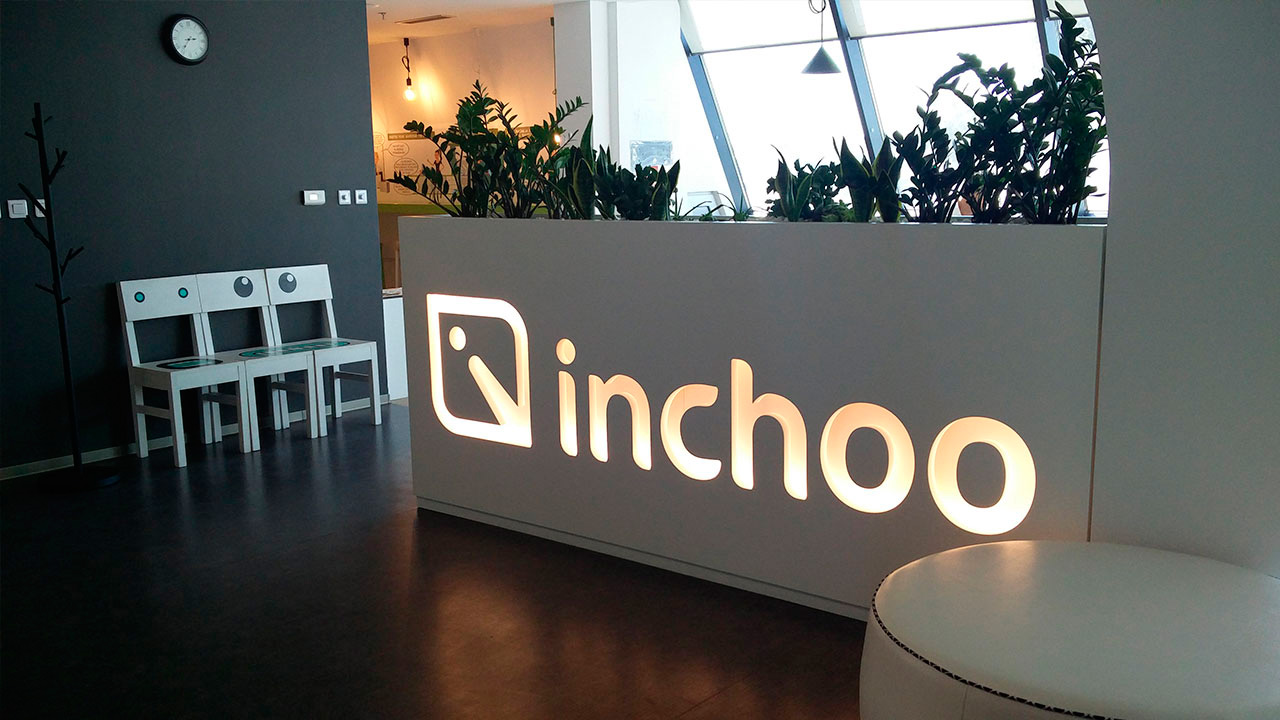 With 28 developers who accredited as Magento Certified developers and 22 Magento Certified specialists. The firm offers you services like Technical Audit, SEO Audit, PPC Management, and usability audit and UI design and development. These services are available for users of Magento 1 and Magento 2.
Inchoo can support businesses from a wide range of industries and niches. For the specific field, they will create the appropriate solution for the business. Stores can support not only fresh online business customers but also online stores who have a high demand for optimization.
WebMeridian
WebMeridian is a full-service Magento development agency focused on development, delivery, and support of eCommerce solutions.
Our technology stack includes Magento, Shopify, WooCommerce, React.js, and other framework-based solutions. Our core technology is Magento.
Website: webmeridian.net
Address: United Kingdom - 36 Kings Road, Chelmsford, Essex, CM14HR. Ukraine - Chernivtsi, 28-ho Chervnya St//52
Contact: UK: +442080892054, UA: +380671977179
Email: [email protected]
Magento Business Solution Partner
Mageplaza
Mageplaza is a leading Magento agency with over 8 years of experience in the industry. Mageplaza has become a trustful problem solver for many Magento businesses worldwide because of its top-notch Magento experts, customer-center service and innovations in every process. The company provides a wide range of solutions for B2B businesses of all sizes to support them in improving user experience, site optimization, shipping & fulfillment, payments & security, sales, marketing, and reporting & analytics.
Not only is Mageplaza a feature-rich extension provider, but the business also provides services for Magento 2 merchants as follows:
Our developers strictly follows Magento coding standards, and all processes are made secure to your store to enable no data loss and quick turnaround time.
To start using Mageplaza service, contact us and we will consult you the most suitable plan and pricing package.
Magento 2 Services
by Mageplaza
Explore a wide range of Magento 2 services that are tailored to your business needs!
Get Started
Magenest
Founded in 2015, Magenest is proud to have been recognized as a leading business Solution Partner of Magento in the APAC region. With 21 Magento 2 certified developers, 9 certified professional developers and 3 certified solution specialists, Magenest has the elite eCommerce developing team with creative eyes, seasoned knowledge, and virtuoso skills.

With high-level English proficiency and extensive technical expertise, Magenest's Account Managers can grasp clients' demands and convey your requirements to our development team clearly. They also offer several additional services to any clients, namely platform integration, site auditing and maintenance, and upgrading that ensure your website will be faultless and ready to use.
Moreover, Magenest has a Magento extensions store with a wide range of useful features that you can add to your site to make it more user-friendly and interesting to customers. Throughout nearly 6 years of development, the company has the honor to work with global brands and digital agencies around the world such as Heineken, Trung Nguyen Group, Bibo Mart, Nestle, etc.
Address: GP Invest Building, 170 De La Thanh, Dong Da, Hanoi, Vietnam
Email: [email protected]
BSSCommerce
Founded in 2012, BSS Commerce has continuously learned and grown to be a full-service Magento development agency. The company takes pride in their high-quality human resources, including certified Magento Solution Specialists & Developers.
Address: 14-16-18-19F, Viwaseen Tower, 48 To Huu Str., Trung Van Ward, Nam Tu Liem Dist., Hanoi, Vietnam
Phone: +84 983 513 599
Email: [email protected]
Within 10+ years, they have reached out to 75,000+ clients worldwide and worked on 550+ Magento-related projects.
Besides Magento Web Development, BSS Commerce also offers on-going consulting, support, maintenance, migration, and optimization services.
Along with fully-tailored services, the company owns 190+ Magento extensions. Magento users can easily find an extension to improve any aspect of their stores here, from order management, sales motivation, checkout improvement, and so on.
Webiators
Webiators is one of the leading eCommerce Development and Digital Marketing Companies in India. Founded in 2017, Webiators has successfully helped 250+ B2B and B2C businesses run successful businesses online. Providing a top-notch, result-oriented service, Webiators has been providing 360° effective solutions for all the eCommerce and Digital Marketing needs of its clients. Headquartered in India, Webiators operations are done in the United States of America, Australia, and Thailand.
Address: 305 Western Business Center, New Palasia, Indore, Madhya Pradesh 452001
Phone: (+91) 8103072330
Email: [email protected]

Webiators has become one of the best Magento eCommerce service providers with its incredible services including Magento Migration, Magento Upgrade, eCommerce Development, and Custom Magento extension development. Apart from that, Webiators offer more than 40 Magento extensions developed by its team of professionals to provide a seamless and smoother shopping experience in a Magento store.
Ecoplan
Ecoplan had been working for 25 to support manufacturers, brands and trading companies. The firm specialized in marketing and sales and also in the B2B shop solution which focuses on SAP and Microsoft Dynamics NAV integration. With 40 employees, the company prioritizes the quality in their service rather than the number of clients. They have accompanied with major firms like Dunlop, Yamaha, Best Western and many more.
Address: Justus-Liebig-Str. 6, Fulda-Künzell, Hesse, Germany
The firm has 13 Magento 2 certified developers. They provide solutions for B2B such as Consulting, Online Marketing, Maintenance marketing, Test and Quality Assurance Maintenance. Both Magento 1 and Magento 2 user is possible to use their service.
Ecoplan is the solution provider for B2B ecommerce. Each solution is created to sustain and optimize profits.
Absolute design
Ever since 2010, Absolute design had provided solutions for Magento websites. The support online stores with planning, designing and developing for the growth for online websites.
Address: 18 Smith St Bexley 2207, Sydney NSW Australia
Contact: 0412 002 683
Email: [email protected]

They had achieved 12 certificates for Magento 2 and 6 certificates for Magento 1. The provided service comprises Magento ecommerce & support, User experience, Front-end development, B2B development, Web services integration. It can work for both Magento 1 and Magento 2.
They have the expertise to help you gain a deeper understanding of Magento and get a clear view of your business objective.
Magebit
With 40 employees, Magebit is a global full-service agency specialized in Magento who aims to provide all your requirements to make you become a successful business. The firm is trusted to support both small local stores and popular businesses which can be seen through their current clients like Nissan, Volkswagen, Brilliantteers, etc.
Address: Uriekstes 2A, Riga, Rīga, Latvia
Contact: +371 27482923
Email: [email protected]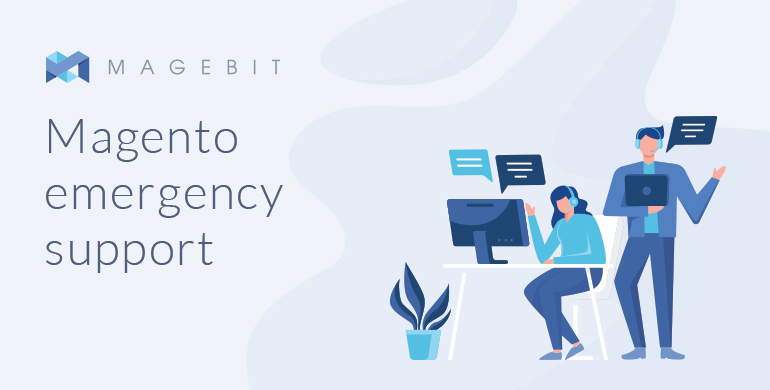 The company has 22 Magento 2 Certified developers and 5 certified solution partner specialists. They provide many services related strategy, development, and support, creative design, performance optimization with ERP integration and Omnichannel, Digital marketing. They can support users of the Magento platform with both version 1 and 2
Magebit can provide you with high-quality service in a short amount of time. If you still doubt about their performance you can view more about their work through Magebit projects. As they record all the solutions and optimization for each client.
Elogic
Elogic Commerce is a specialized Magento development company. Elogic helps large and small retail brands build and optimize their Magento-based online storefronts. Elogic worked with Joie, Bauwerk Color, Marimekko, and other brands in the USA, Canada, Sweden, the UK, Germany, Switzerland, and Finland. A top contributor to Magento open-source, Elogic is an official Adobe Solution Partner. They have more than 60 certified Magento developers working under one roof in their office in Ukraine
Address: Tuukri tn 19-315, Tallinn, Harjumaa 10152, Estonia
Contact: + 1 (512) 539-0265
Email: [email protected]
With Elogic, you get a team of ecommerce experts who can help you launch a B2C or B2B online store, improve your site performance, migrate to Magento 2, develop a custom theme, integrate third-party systems, and upgrade to Magento Cloud. You can think of the Elogic team as your full-time employees, only you don't have to pay the overheads and deal with the administrative hassle.
Onilab
Onilab is a full-stack certified Magento‑development agency founded in 2011. The company unites 100+ Magento professional developers in 5 offices in the USA, UK, Australia, and Eastern Europe. Amongst Onilab's customers are companies from the Fortune 500 list.
The company focuses on delivering its clients the utmost store performance and intuitive UX/UI. As consumers are getting more demanding, and the competition in eCommerce is tightening, flawless customer experience is becoming vital.
Address: 18 Bartol Street, San Francisco, CA 94133, USA
Contact: +1 (650) 488-7907
Email: [email protected]
Onilab offers Magento development, progressive web app (PWA) development, Magento 2 migration, theme design, customization, optimization, consulting, and other types of technical support for eCommerce.
MageAnts
MageAnts (the best thing about them is - they love what they do.), thus offering the expertise of professionals and skilled people of their large agency without demanding a large digit of charges. They have a range of client-handling experience in many verticals and industries, so consider transparency and communication as the pillars of their work in terms of the relationship. While working on any ecommerce project, they believe in the concept of starting with research, then design, and at last, development.
Address: 302 -A Premium House, Ashram Road, Ellisbridge, Ahmedabad 380009, Gujarat, India.
Contac: +917940048843
Email: [email protected]
MageAnts is a service branch of Rock Technolabs, formed with the vision to be the world's leading Magento 2 extensions solutions partner by utilizing agile methodology in addition to best industry practices. Clients choose MageAnts for their client-centric approach, reliability & longevity, confidentiality, and exceptional quality. Their team comprises 50+ employees, including 7+ Magento certified developers, and got 85% positive reviews from their 500+ clients globally.
MageAnts saves thousands of dollars for online merchants with appropriate cutting-edge solutions; for MageAnts, their clients are their partners and employees like family (give them proper space to think, innovate, relax and work with enthusiasm.) They have the best team thus, they are delivering the same.
How to choose the most suitable agency
The most important criteria you need to stay noticed in the first place is your budget and your needs. If you keep in mind about this you can narrow the choices and the decision will become easier and more effective. Explore our 11 pro tips for choosing the best agency for your eCommerce business!
But how can you actually know which one is suitable for your needs and budget? There is one simple way by looking deeper into the 4 main Magento agency categories:
Magento Global Elite Solution Partners
They are the agencies that work primarily with Magento. The operation normally runs by a huge team of high-quality developers, managers, and specialists. These top agencies are popular in the Magento community with the operation spread widely across many countries This is the full integration
They often do a full-service system mainly for major brands across the world. What makes them different is the high performance in the digital commerce domain, excellent UX/CX design through a complex program and 24/7 service and support.
The cons of the Global Elite Agencies is that they cannot maintain close contact with the team often.
Magento Enterprise Solution Partners
They are the one who has the expertise and capabilities to support you with full service from the beginning of forming a strategy to manage and maintain the best performance on sites. For merchants, you need to have a significant budget to afford to work with this team. It is not recommended for small online stores to look further in this agency.
Magento Professional Solution Partners
Despite being smaller than the Global elite and Enterprise, it is considered as an advantage for merchants to consider as there are three reasons for you to choose them.
The first reason they focus more on your project can support well with a team to execute your project on a daily basis. Secondly, you can conduct better solutions for your stores as you can interact directly with the team which is usually difficult for bigger agencies. As the number of agencies falls into this category is very significant, you can gain better benefits with competitive prices.
This agency always stays on track with the latest Magento innovations and have the ability to get access with an abundance of multi-channel.
Magento Business-class Solution Partners
This level of agencies mainly focus on the Magento open source and serve ecommerce client. They are mostly the one who has just forming a relationship with Magento and trying to accumulate experiences with Magento ecommerce skills.
Final words
To sum up, the relation with an agency is not only a short term but a long term process with continuous innovation.
As a result, it is a decision that you need to take careful consideration as this can influence significantly on your online businesses to become successful or failure. You should have a clear requirement for your e-commerce business and choose which is suitable for your projects.
All 16 of my suggested Magento agency all have 5 years and above experience in Magento community who have transparency and excellent customer service. They will get your project done with high quality according to the desired deadline.
Magento Support
& Maintenance Services
Make sure your M2 store is not only in good shape but also thriving with a professional team yet at an affordable price.
Get Started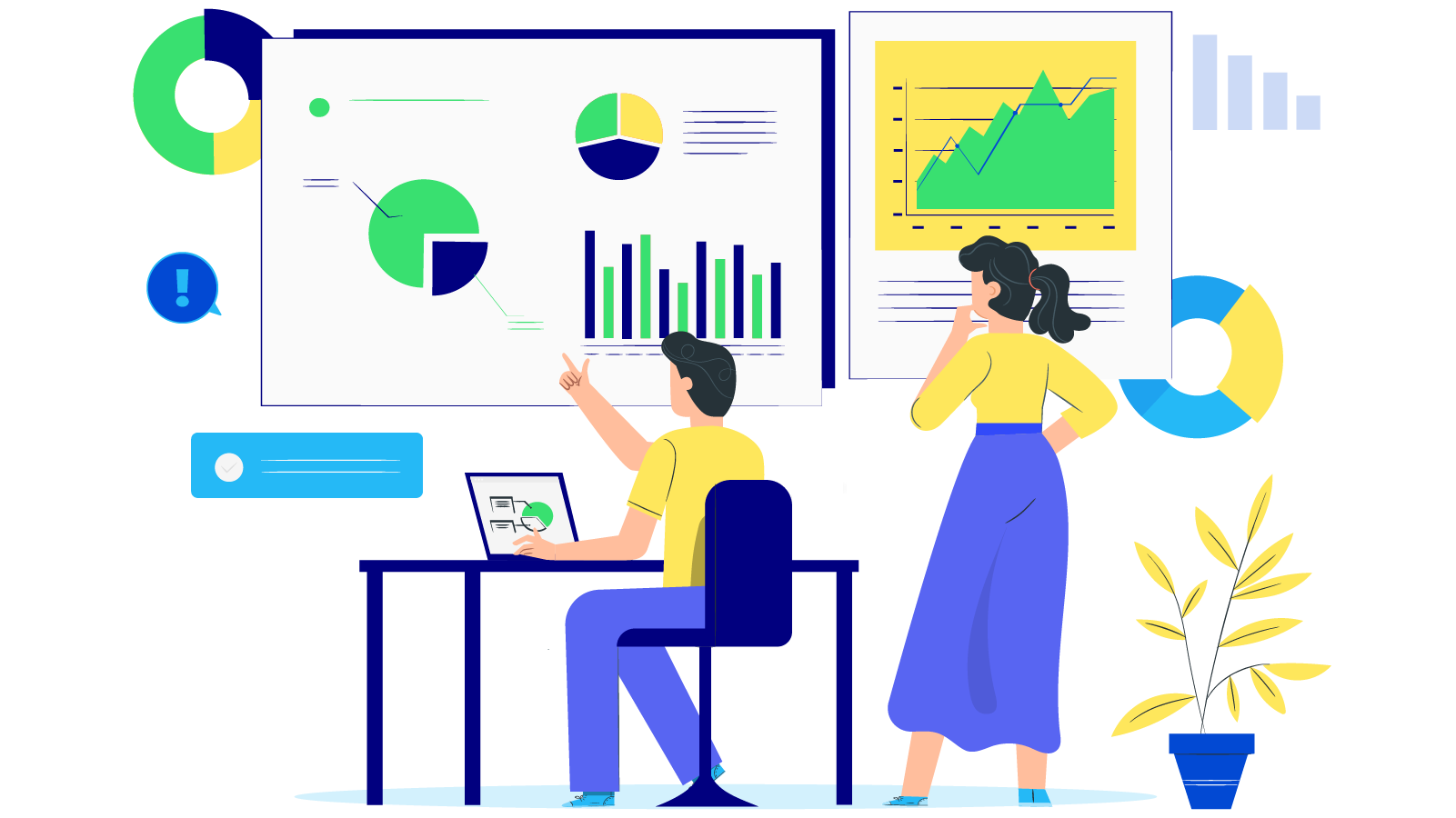 New Posts


Subscribe
Stay in the know
Get special offers on the latest news from Mageplaza.
Earn $10 in reward now!