Prestashop vs Bigcommerce Comparison: Which is Better?
The Most Popular Extension Builder for

Magento 2
With a big catalog of 224+ extensions for your online store
In the age where online shopping has become a common practice among millions of people throughout the world, a lot of eCommerce platforms for store owners have been rampant over the market.
These eCommerce solutions can look quite similar to each other at first glance. However, each of them has its own features that are suitable for specific situations and users.
Today we'll draw a comparison between Prestashop and BigCommerce. Whether you are going to run a new online business or change your existing platform, this guide will help you a lot.
Table of contents
Prestashop Overview
Prestashop is a flexibly accessible open-source eCommerce platform. It is considered one of the most excellent open-source solutions with unique features. It operates on PHP and can support the business owners to create comprehensive websites with incredible functionality.
There are about 300,000 merchants using Prestashop across the world. It has a large number of developers and more than 250 agencies who actively join in the development of Prestashop.
Remarkably, this platform is famous for its user-friendliness thanks to its easy-to-use backend and clean interface. Users don't need to be tech-savvy to use its dashboard. Besides, the platform supports 75 languages, making it easier to launch your eCommerce store in many countries.
BigCommerce Overview
BigCommerce is one of the leading eCommerce website builders in the marketplace. It is a powerful all-in-one shopping cart solution that enables users to create an online store without worrying about infrastructure-related issues.
BigCommerce platform is less suitable for beginners because of its use of different tech terms. You may need support from Google to comprehend all the terminologies. However, the solution comes with a lot of in-built features, which provides you a higher level of customization.
The platform is also called a developing Headless Commerce provider. Headless Commerce is a great solution that enables a store's back-end infrastructure to be totally separated from the front-end design. This offers you full control over your site, giving smoother digital experience for customers.
With its sophisticated flexibility and customization, BigCommerce can be a perfect choice for mid-and-large businesses.
Prestashop vs Bigcommerce: Ease of Use Comparison
Prestashop Ease of Use
Prestashop provides a demo online, so you can try it without experiencing all the hassles of downloading and running the software.
It takes some time to set up Prestashop. You'll need to download Prestashop, build a database, upload the software to your server using an FTP customer, then install. When the setup process is complete, you need to choose which Prestashop modules you want to add to your online store. If your tech knowledge is limited, you should hire a web developer to take charge of the integrations for you.
Once you've completed the setup, modules, and integration, you can easily deal with daily operations like order management, product creation, and inventory.
BigCommerce Ease of Use
When you run your site with BigCommerce, they provide some great tutorials and guides to get you started. However, the new Stencil framework from BigCommerce is more suitable for advanced developers. That's good news for stores that can hire a developer.
Meanwhile, users without technical knowledge can find it hard to make small tweaks. Therefore, BigCommerce has introduced its new page builder, which supports startups and non-technical entrepreneurs to change their website design.
Prestashop Templates vs Bigcommerce Templates Comparison
Prestashop Templates
Prestashop gives users more than 3,000 mobile-responsive web templates designed by third-party designers. Most of the templates vary between $50 and $530, depending on their features.
As Prestashop is an open-source solution, you can have access to the code to design your website. You can make any changes to the code to make your site look up to your expectations.
If you aren't born with tech talent, you can utilize a WYSIWYG (what you see is what you get) editor to edit your default theme better. Besides, you can use this editor to include your logo and change page layouts without knowing a line of code.
BigCommerce Templates
BigCommerce offers more than 100 paid themes and 12 free ones, which vary from $145 to $235. The platform makes it simple for you to choose your favorite template. You can find themes by industry or layout. For instance, you can select from grid layouts or designs featuring small pictures, view free or paid themes.
With BigCommerce, you can preview a template before deciding to choose it. In addition, you also can change your template any time you want.
Prestashop vs Bigcommerce Integrations and Add-ons Comparison
Prestashop Integrations and Add-ons
This platform integrates with a wide range of popular business services and applications, such as Google Analytics and eBay, some payment gateways like PayPal, Authorize.Net, and Simplify by Mastercard. The solution is trusted and used by thousands of freelance web developers and web development agencies worldwide.
Moreover, Prestashop provides integrations with some business systems platforms, including:
SEO Expert
Advanced Search 4
WordPress
Google Merchant Center
Amazon Marketplace
Mailchimp
Facebook
Google Shopping
Pixmania
Newsletter Pro
Icecat
Bitcoin
BigCommerce Integration and Add-ons
BigCommerce provides plenty of third-party apps and integrations so that you can add amazing features to your online store. The solution includes both free and paid add-ons in the BigCommerce app marketplace.
It brings in six key collections divided as must-have, design, payments, shipping essentials, and marketing. You could quickly select apps from these collections for your store. Furthermore, there are some helpful apps, including product sourcing, analytics, and reporting, accounting and tax, CRM and customer support, etc.
Customer Service Comparison between Prestashop vs BigCommerce
Prestashop Customer Service
With open-source software, support is quite complex. As different programmers build modules and templates, no one can understand all the detailed information of each Prestashop store.
Nevertheless, Prestashop owns a big user community that solves issues together through forums and services. Here are some types of support you can receive with Prestashop."
General Support Portal: Search links to most support choices.
General Contact Page: Contact a Prestashop representative.
Prestashop Training: Provides courses to help you leverage the platform.
Services: Hire web developers to integrate modules, implement migration, manage SEO, or design a new template for your store.
FAQs & User Guides: Search answers to common questions and setup issues.
Social Media: You can try reaching out to Prestashop through Twitter or Facebook.
Support Plans: You can buy support plans to stay in touch with Prestashop's expert team.
BigCommerce Customer Service
The help and support service are different based on what pricing plan you subscribe to. The standard plan offers you 24/7 phone and live chat support. You simply make a phone call or open a live chat any time you want to have your problem solved.
Besides, as you sign up for a free trial, you would receive an email that provides a 10-minute call to discuss your business, its aims, and how Bigcommerce can help you grow. Moreover, you can take advantage of video tutorials and BigCommerce Help Center.
If you pay for the most pricey Enterprise plan, you'll have priority support, which offers an onboarding consultant and prioritized phone calls.
Learn more:
BigCommerce vs 3dcart: Which Option is Best? BigCommerce vs WooCommerce: Which Platform Wins?
Prestashop vs Bigcommerce: Shipping Comparison
Prestashop Shipping
When it refers to shipping, Prestashop is an incredibly flexible platform for those who use local carries. They can include shipping carriers and costs by themselves.
Although Prestashop's dashboard has an admin feature for shipping management, you'll have to choose your shipping carrier and sync your admin with their systems.
In addition, the solution allows you to define your handling changes and free shipping parameters. For instance, if a customer spends a specific amount of money, they are exempt from paying shipping fees.
BigCommerce Shipping
Fortunately, BigCommerce provides a wide variety of shipping options, which includes real-time shipping quotes for those on higher-tier pricing plans. You also can provide free shipping to your customers or print shipping labels via third-party integrations.
Besides, BigCommerce provides its ơall-in-one solution for shipping toolsư(https://www.mageplaza.com/magento-2-extensions/shipping-payment.html). The free app BigCommerce Shipping enables you to obtain special shipping discounts across the globe with leading companies such as USPS, DHL, FedEx, and many more. In addition, you can make your customers satisfied by giving them in-store pick-up, shipping tracking, next day delivery, etc.
Notably, BigCommerce introduced a new and improved shipping process for those who love discounts and easy setup. This shipping plan was launched in March 2019, covering the following benefits:
Quicker shipping from FedEx Express
All of the shipping rates displayed on your site are similar to what is displayed on the shipping labels.
BigCommerce has increased its live rates' accuracy.
More discounted rates from USPS, UPS, FedEx, and DHL
The BigCommerce dashboard has an automated area for setting up your shipping.
Prestashop vs Bigcommerce: Payment Comparison
Prestashop Payment
With Prestashop, you'll need a merchant account or a third-party payment processor to accept payments from customers. The payment partners of Prestashop for American store owners include:
BlueSnap
Discover Global Network
Amazon Pay
Adyen
CCBill
Authorize.Net
PayPal USA and Canada
Partial.ly
BS PAYONE
Moreover, you can select from more than 250 payment providers as add-ons.
BigCommerce Payment
BigCommerce brings you a variety of payment modes for your online shop. It covers built-in native integration with the most prevalent digital wallets like PayPal, Stripe, Square, CyberSource, Authorize.net, and Adyen.
Each credit and debit card transaction charges you at least 2.9% + $0.30. However, this cost can decrease as your BigCommerce store grows.
What's more, the platform offers built-in integrations with common payment gateways, such as PayPal, Apple Pay, Masterpass, and Amazon Pay. If you have these reliable payment platforms in your store, you can increase your mobile conversion rate drastically.
Prestashop vs Bigcommerce: Pricing Comparison
Prestashop Pricing
Even though Prestashop does not provide a free trial, it does give users a demo. This demo opens a chance to discover the admin dashboard and storefront on multiple devices.
Remember that extra expenses can range depending on if you need help setting up and utilizing the software. Besides, modules and add-ons can be expensive. If you want to integrate your store with Amazon, eBay, Facebook, or QuickBooks, you may have to pay a large amount of money.
PrestaShop does offer a Prestashop Ready package. This is a hosted offering according to a subscription plan and costs about $28 monthly.
BigCommerce Pricing
BigCommerce offers four different pricing packages:
The Standard plan costs $29.95 a month.
The Plus plan costs $71.95 a month.
The Pro plan costs $224.95 with more scalable features.
The Enterprise plan varies depending on your demands.
The platform also gives a 15-day free trial, and you can ask for a demo to see how BigCommerce can improve your online shop.
Is Prestashop or Bigcommerce better for eCommerce Store?
After looking at Prestashop and BigCommerce side by side, we can conclude that:
Prestashop is the right choice for startups and small businesses.
BigCommerce is the best website builder for medium and large enterprises.
To find your final decision, you'll need to consider which one is suitable for your business type and future goals.
Website Support
& Maintenance Services
Make sure your store is not only in good shape but also thriving with a professional team yet at an affordable price.
Get Started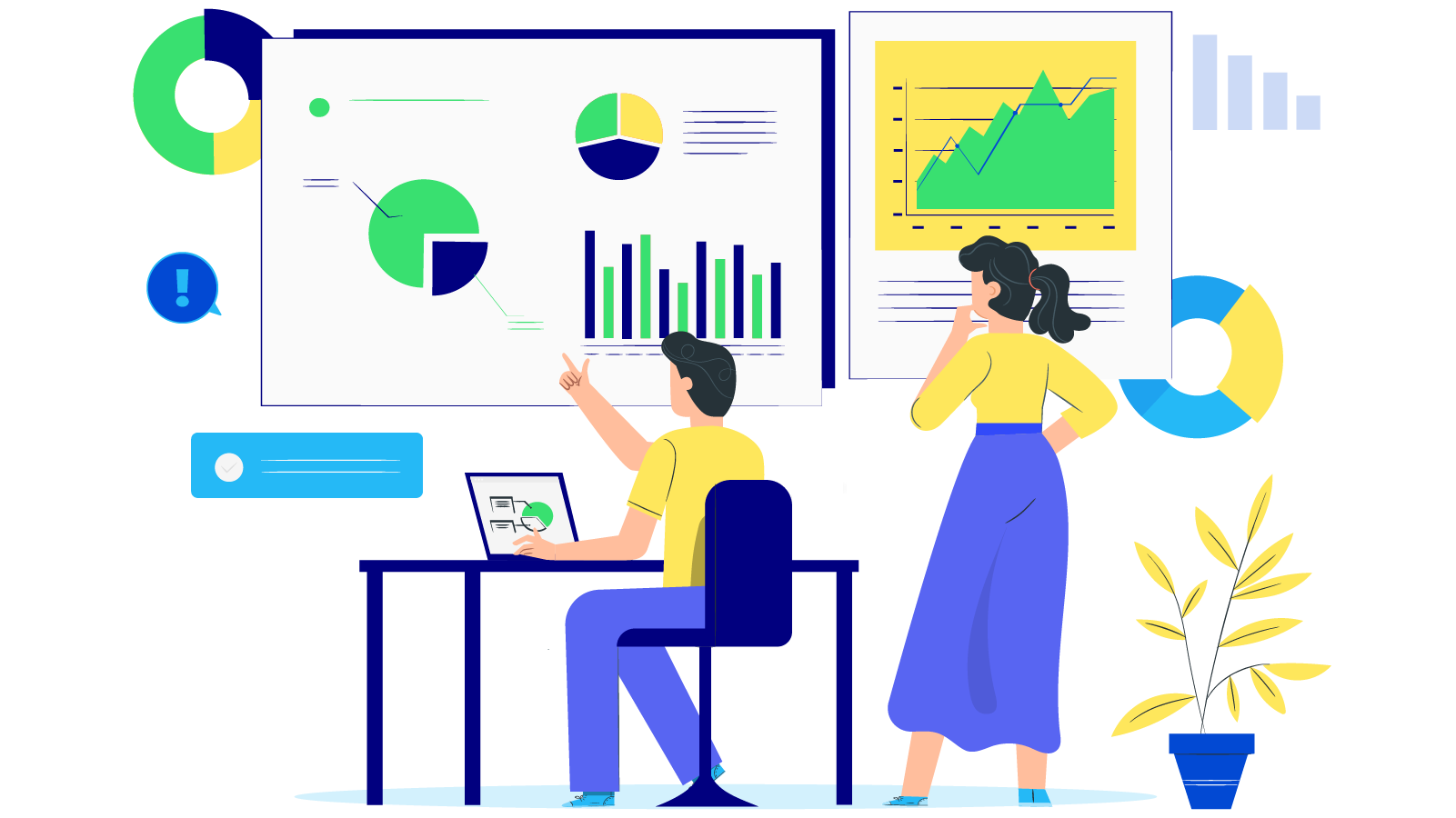 New Posts



Subscribe
Stay in the know
Get special offers on the latest news from Mageplaza.
Earn $10 in reward now!