BigCommerce vs 3dcart: Which Option is Better?
The Most Popular Extension Builder for

Magento 2
With a big catalog of 224+ extensions for your online store
There is a wide range of renowned e-commerce platforms for you to choose from, including Shopify, Magento, WooCommerce, BigCommerce, eBay, Amazon, Squarespace, 3dcart, etc. Each of them has its own advantages and disadvantages.
Today we want to focus on BigCommerce and 3dcart, taking a closer look at what they have to offer for your online store. We'll show you the comparison between these two options so that you can identify which one is better for your business.
Now let's dig deeper into details!
Table of contents
The Introduction to BigCommerce and 3dcart
BigCommerce Introduction
BigCommerce is a prevailing name in the e-commerce realm and has supported countless online stores efficiently. It is a builder platform, operating on the SaaS (Software as a Service) premise, offers high scalability and plenty of features and settings to set up your shop. BigCommerce has some well-known customers, including Toyota, Kodak, and Ben and Jerry's.
However, BigCommerce is still a good option for small-scale businesses and newbies in the e-commerce world. It enables you to navigate through and create your store with ease. Additionally, there is an attentive customer support program that helps small businesses reach their goals.
Most of the tools, features, and support are available in BigCommerce's system. Merchants don't have to find help from third parties. The package BigCommerce offers has an SSL certificate, different themes, advanced SEO optimization, web hosting, and so on. Plus, it integrates with various payment gateways and distribution channels that are suitable for all of its customers.
Pros
Product variants - It is super easy to add product variants and options. There is no restriction on the variants you can create.
Scalability - BigCommerce has high scalability, which can serve more customers at different scale sizes.
No transaction fees - The platform requires no transaction fees with any of its plans. That can be a significant benefit to low-budget stores.
Distribution and selling - The solution allows you to distribute and sell your products via numerous channels, including Facebook, Pinterest, and Instagram.
SEO optimization - BigCommerce provides incredible SEO tools that let businesses achieve higher SEO rankings
Cons
Annual sales threshold - Each of BigCommerce plans has a yearly sales threshold. That means you'll be automatically migrated to a higher plan if the annual sales limit is surpassed.
Some of the features are only eligible for users in the US.
There is only a small number of free themes you can use for your shop.
3dcart Introduction
3dcart is a new game in the e-commerce industry. It was created by Gonzalo Gil, who has created customizations and shopping cart solutions for numerous e-commerce vendors.
3dcart offers full-packed product plans that are affordable and scalable. It gives sellers an efficient and robust platform to promote and sell their products online. Besides, the solution ensures a smooth and seamless way to order online for your customers.
With 3dcart, you can take control of your e-commerce software through its secure administration interface. You'll have access to the system, store inventory, customer information, and invoices from any Internet-connected computer. Moreover, you can choose from a selection of free pre-made templates or get a custom premium theme made to match your store and brand.
Pros
PCI compliant hosting
Limitless bandwidth and storage
No transaction fees
24/7/365 phone support
A wide range of checkout options
Cons
Interface overpacked with options
Restricted access to file editing outside the FTP mode
Difficult for beginners to use
The Battle Between BigCommerce and 3dcart
User-friendliness comparison
As a merchant, you would like to spend much time looking after your consumers, shipping products, monitoring your profits, etc. You won't want to spend hours reformatting a text box. That's the reason why the user-friendly feature is so crucial and why we research it carefully.
BigCommerce User-friendliness
BigCommerce's interface is fairly straightforward. There is a vertical menu on the left side of the screen, making it simple for you to access the main features and labels.
When you've chosen an option from that menu, the associated data is shown on the right side - then you can edit and view. Additionally, BigCommerce provides a drag-and-drop page builder that helps you choose content blocks and place them to any position on your pages.
However, the terminology is a consistent issue to BigCommerce. It's very complex, and this makes it inappropriate for beginners. You need to have knowledge of technical terms to find out what they mean. That's time-consuming and boring to those who are not tech-savvy.
3dcart User-friendliness
3dcart provides a 15-day free trial, and you can request for an extension if necessary. As you sign up, you'll get a welcome email that contains your user login, password, and your website's URL.
After logging into your admin, you'll see a setup page that shows tips and videos at each turn. If you face any problem, your "trail couch" will give you a call if you've entered a phone number.
Template Designs comparison
BigCommerce Template Designs
BigCommerce provides a good collection of responsive templates that you can apply for your online store's design. There are 12 free templates and about 140 paid themes, and each of them has a vast number of variants.
The free themes are contemporary and beautifully designed, which can be a great starting point for a store website. However, most of them are quite similar to each other. Even though Bigcommerce offers 12 templates, there seem to be only five themes with various colors.
Hence, you can choose paid themes to improve the appearance of your site. These templates arrange from $150 to $300.
3dcart Template Designs
3dcart provides a wide range of free and premium templates for your online store. There are currently more than 40 premium themes in the theme store, ranging between $149 and $189. Besides, there are over 91 free templates available for you to choose from.
A selling point is that you can freely customize your selected templates with some HTML and CSS knowledge. With the Core Theme Editor, you can change colors and font sizes. Moreover, 3dcart's a drag-and-drop HTML editor enables you to add content blogs like photos and text pages to your website.
Learn more: BigCommerce vs. WooCommerce: Which Platform Wins?
Integrations and Add-ons comparison
BigCommerce Integrations and Add-ons
If the standard features BigCommerce offer is not enough for your requirements, you can consider buying some apps from its app store - E-commerce Apps Marketplace.
There is a huge variety of integrations available in the app store, which allows you to include many stunning features to your store. These apps cover multiple aspects of operating an online business, including accounting, marketing, CRM, shipping, and many more.
3dcart Integrations and Add-ons
With more than 200 integrations and counting, the app store of 3dcart provides the most add-ons store owners need. You can see a number of options for shipping, order management, social media, advertising, security, drop shipping, channel management, etc. Moreover, a RESTful API lets you build some custom connections that are not available in the apps.
Sales Tools and Features comparison
BigCommerce Sales Tools and Features
Product Types
BigCommerce is the only e-commerce platform on the market that enables you to sell physical and virtual products and services without using any app. All of these sales types are available in the editor. That can save you an amount of time and money.
Shipping Options
BigCommerce provides a variety of shipping choices. Thanks to its third-party integrations, you can have real-time shipping quotes, provide free delivery to your consumers, and print shipping labels.
BigCommerce creates its all-in-one service for higher level shipping tools. You just need to install the new BigCommerce Shipping app for free and get appealing discounts with DHL, USPS, and FedEx.
If you get your shipping operations automated, you can make your shoppers content with shipment tracking, next-day delivery, and in-store pickup.
Security
This e-commerce builder includes a huge amount of built-in features. It does offer an SSL Security Certificate that encrypts user information to secure online payments.
Abandoned Cart Saver
As a shopper leaves their products behind in the shopping cart at checkout, you can send an automatic email to prompt them about their purchase. Additionally, you can personalize emails and add some discount codes to encourage your customers to complete their orders.
Multichannel Selling
With BigCommerce, you'll have a chance to sell everywhere with its multichannel integrations. You can sell your products via Facebook, Amazon, Instagram, eBay, and Pinterest. Furthermore, you'll take control of all those sales with BigCommerce's data reporting tools. Discover customer trends, monitor your site's performance, track your conversion rates, and more - all from your dashboard.
3dcart Sales Tools and Features
SEO
3dcart makes SEO functions visible across the website, such as when you add products. Besides, some pop-ups remind you of filling in some SEO stuff to gain higher page rankings on search engines.
Abandoned Cart Recovery
3dcart provides abandoned cart notifications that let you email buyers who didn't complete their purchase.
Support comparison
BigCommerce Support
When you're earning money via your online store, any issues can be expensive. BigCommerce offers support options in place to assist you in time.
The support channels are different depending on which price plan you go for. For the standard plan, BigCommerce gives you 24/7 live chat and phone support. Simply make a phone call or join a live chat at any time to have your issue resolved quickly.
When you register for a free trial, you'll receive an email that provides an appointment for a 10-minute call to describe your business, its objectives, and how BigCommerce can aid you. Plus, you can visit the BigCommerce Help Center for some useful video tutorials.
The most costly Enterprise plan will bring you priority support, including prioritized phone calls and an onboarding consultant.
3dcart Support
3dcart gives its customers a 24/7/365 support service. If you live in the USA, you even can reach out to the support team through email, live chat, and phone. Moreover, you also submit a ticket or contact them on social networks through Facebook, Instagram, and Twitter.
Payments comparison
BigCommerce Payments
PayPal powered by Braintree is the default payment gateway for BigCommerce.
BigCommerce Standard: 2.9% + 30c
BigCommerce Plus: 2.5% + 30c
BigCommerce Pro: 2.2% + 30c
BigCommerce Enterprise: 2.2% + 30c
Moreover, there are about 35 other payment gateways available for this platform. Depending on the payment option you pick, you may have to pay a monthly fee or a transaction fee.
3dcart Payments
Even though 3dcart does not require any transaction fees, you may still have to pay processing fees depending on your payment option. Flat-rate providers, like Square, PayPal, and Stripe, often require about 2.9% + $0.30 for each transaction. There's also a different processing rate if you choose to sell in person.
In addition to debit and credit cards, you can choose other payment modes, such as mobile wallets like Google Pay and Apple Pay or cryptocurrency like Bitcoin.
Pricing comparison
BigCommerce Pricing
BigCommerce offers four pricing plans:
Standard plan: $29.95 per month
Plus plan: $71.95 per month
Pro plan: $224.95 with more scalable features
Enterprise plan: ranges depending on your requirements
The platform also gives you a 15-day free trial, and you can ask for a demo to know how well BigCommerce supports your online business.
3dcart Pricing
3dcart provides four monthly pricing tiers and a 15-day free trial.
Startup Store ($19/month)
Basic Store ($29/month)
Plus Store ($79/month)
Pro Store (%229/month)
The Plus Store plan is the most prevailing, but you can use a Basic Store plan to save money.
Each plan has appealing features. You'll have no transaction fees, a Facebook store, and countless orders.
Conclusion
That's all the details about the two popular e-commerce builders - BigCommerce and 3dcart. BigCommerce seems to be the right choice for beginners, while 3dcart appears to be better when it comes to customer support.
Consider which feature you need for your online store and which pricing level you can afford. It takes time to find out the most suitable platform for your business, so don't rush!
If you have anything unclear about these above solutions, you can reach out to us by leaving some comments below.
Website Support
& Maintenance Services
Make sure your store is not only in good shape but also thriving with a professional team yet at an affordable price.
Get Started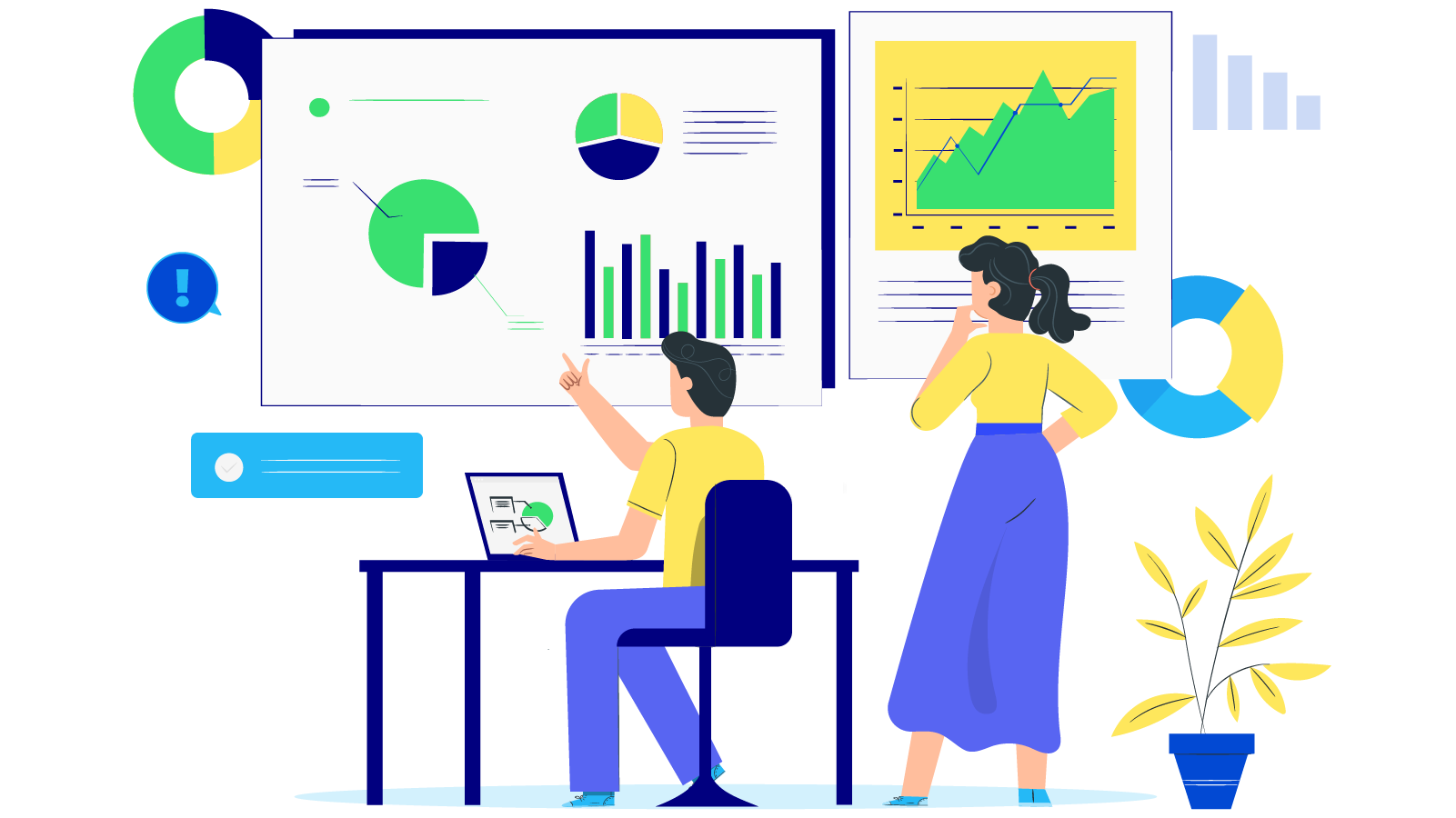 New Posts



Subscribe
Stay in the know
Get special offers on the latest news from Mageplaza.
Earn $10 in reward now!